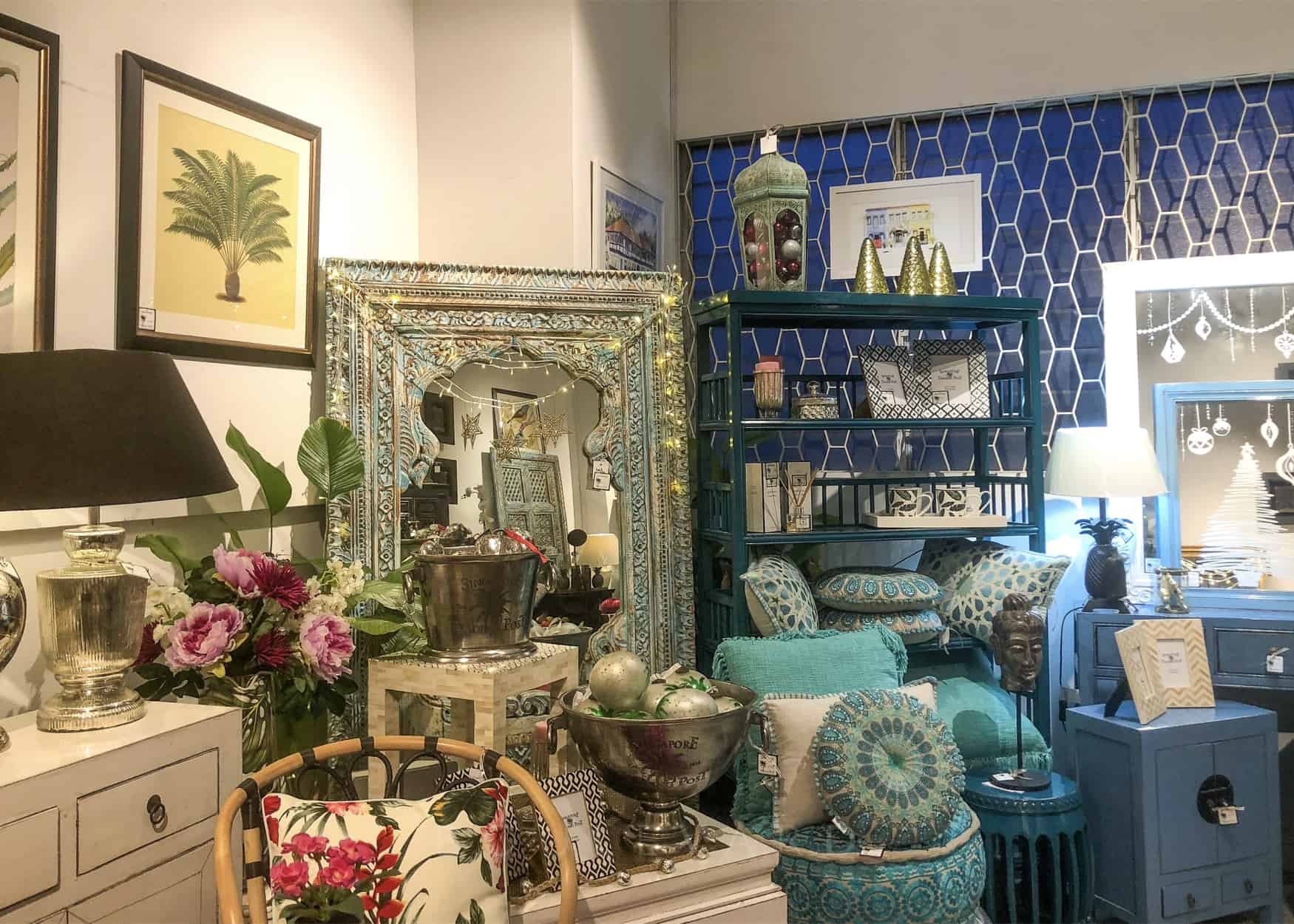 Shopping for Asian style: Furniture stores and oriental decor in Singapore
Shopping for Asian decor? Whether you're going all in with an oriental theme or just want to mix things up with a bit of exotic Asian style, these are the furniture stores in Singapore to browse for well-curated pieces. This is not your grandma's furniture (unless she had extremely good taste).
---
Lim's Holland Village
Lim's Holland Village was established by one of the co-founders of the former Lim's Arts & Living. (Brief history lesson: C. P. Lim was a master in wood carving and started his empire with a handful of workshops around Singapore in the late '50s.)
The family's passion for Asian furniture continues as C. K. Lim and his three daughters, Diana, Rachel and Audrey, have set up shop – and it's filled with artisanal homewares and furniture from India, Thailand, Myanmar, China and other SEA countries.

The Lim daughters now run the store and hand-pick its tasteful collection of Asian furniture, decor and collectibles. It's an eclectic collection: think oriental cabinets and wooden benches, those ceramic stools that have become a fixture in every home with an Asian twist, carved lanterns from Vietnam, tea sets, exotic objets and local batik textiles.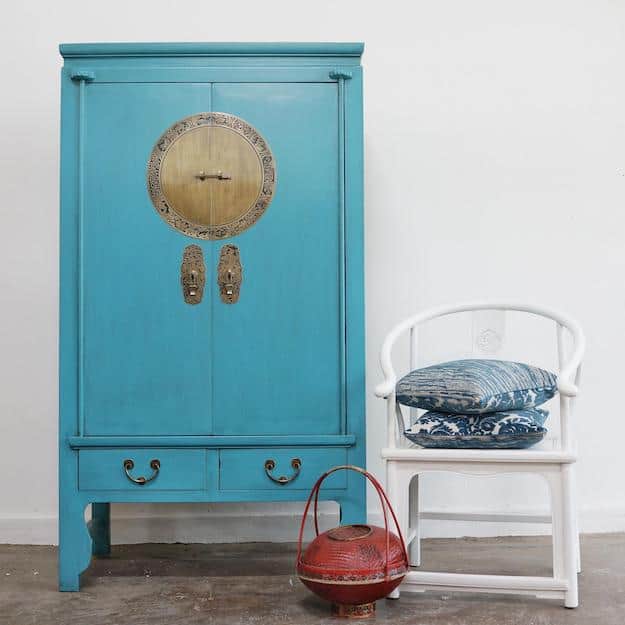 +65 6466 3188
facebook.com/limshollandvillage
211 Holland Avenue #02-01, Holland Road Shopping Centre, Singapore 278967

---
Emperor's Attic

The store formerly known as Fairprice Antique (lower that raised eyebrow: it was no relation to the supermarket), Emperor's Attic holds court in the Tan Boon Liat Building, and is frequently praised for its great service and beautiful pieces, from Chinese furniture down to handmade blue and white porcelain. The selection is a mix of antique and reproduction items curated for contemporary tastes: don't be surprised to find Chinese furniture in cobalt, bright yellow or aquamarine. We're seriously into that sideboard and wall hanging above.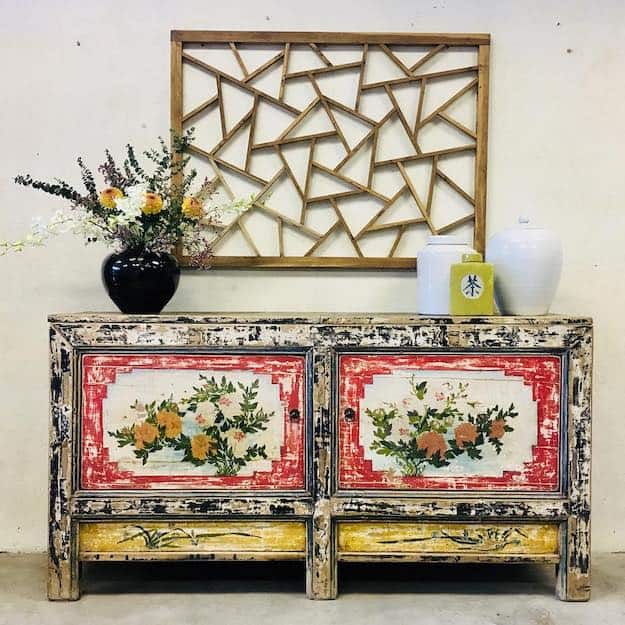 Our hot tip? Follow Emperor's Attic on Facebook to find out when a new shipment drops. If you don't find exactly what you're after, have a chat with the owners: they just might be able to make it happen…
Emperor's Attic
+65 9011 0380
315 Outram Road #01-10, Tan Boon Liat Building, Singapore 169074
---
Singapore Trading Post
For Asian decor with a colonial Singapore twist. Also at Tan Boon Liat (or you can cheat by ordering online or picking up select pieces through Redmart marketplace), this emporium is the place to snap up Chinese consoles and cabinets, or even an Indian ice cream cart if you fancy.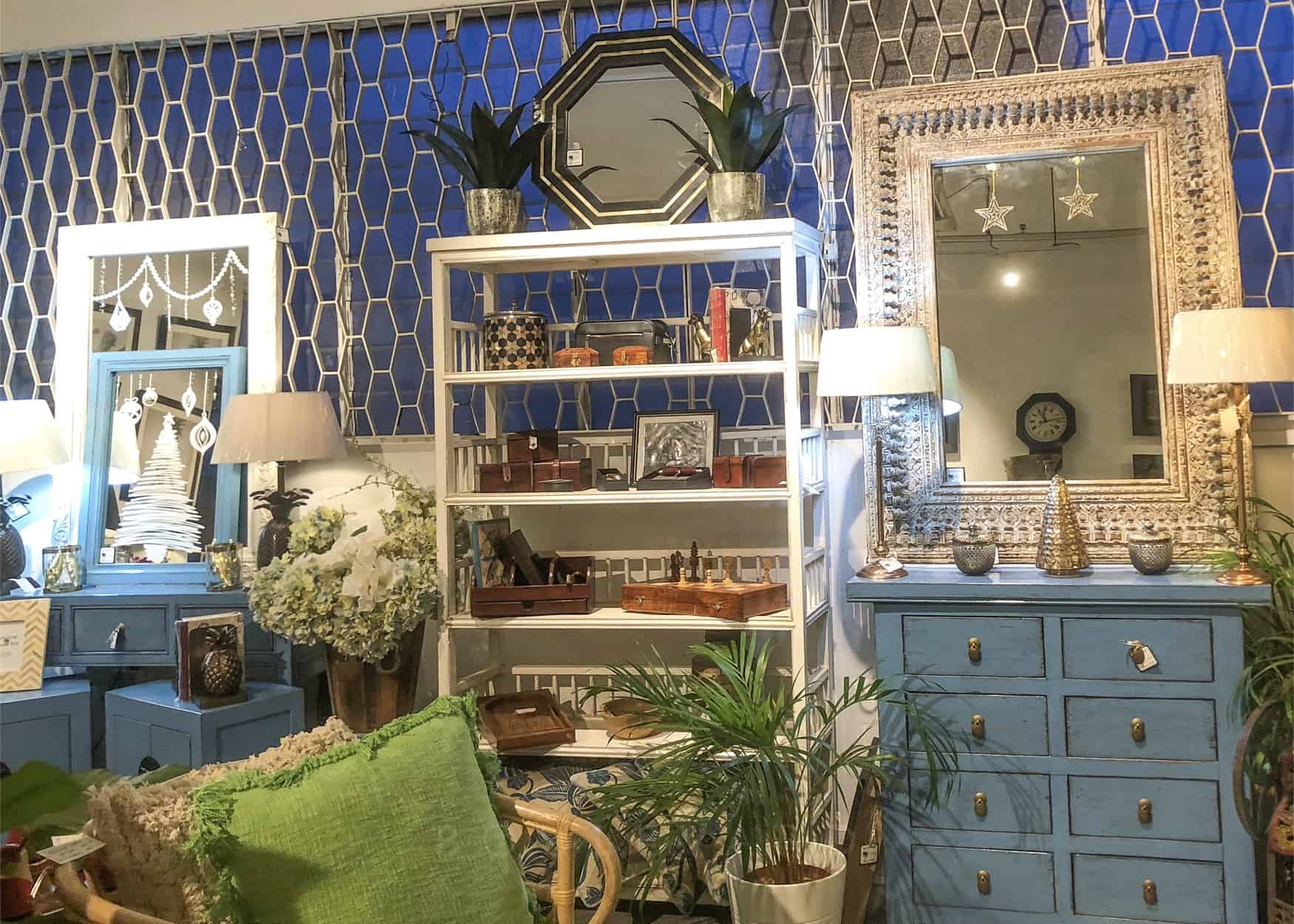 We like the paintings that reproduce retro postcards and advertisements for travel to exotic Singapore, but amongst the signature pieces here in the decor department are enormous metal ice buckets for all those lawn parties at your black and white, and brass pineapple-shaped candy jars for when the ladies drop by for a gossip.
Singapore Trading Post
+65 6221 4619
315 Outram Rd #07-01, Tan Boon Liat Building, Singapore 169074
---
Woody Antique House
Sourcing furniture from all over Asia, including Mongolia, Tibet and Myanmar, Woody Antique House is a repository of classic consoles and colourful sidetables. They have a gorgeous range of rustic bars and tables made from upcycled teak railway tracks and old houses, as well as new pieces such as the lovely Domus daybeds. Weekly shipments mean there's always fresh loot.
Woody Antique House
+65 64711770
Blk 13 Dempsey Road #01-05, Singapore 249674
---
Where to now?