Cuscaden Reserve: Where art and luxury converge
Fernando Botero's horse stands guard over the entrance to Cuscaden Reserve – having relocated after its years of sentry duty at The Marq on Paterson Hill. While the newly completed condo features smaller-format residences in contrast with The Marq's eminently lavish proportions, there is noticeably no deficit of design, detail, architecture, and indeed, art. And this is the unique appeal of Cuscaden Reserve: a luxury pied-à-terre that genuinely delivers on its positioning.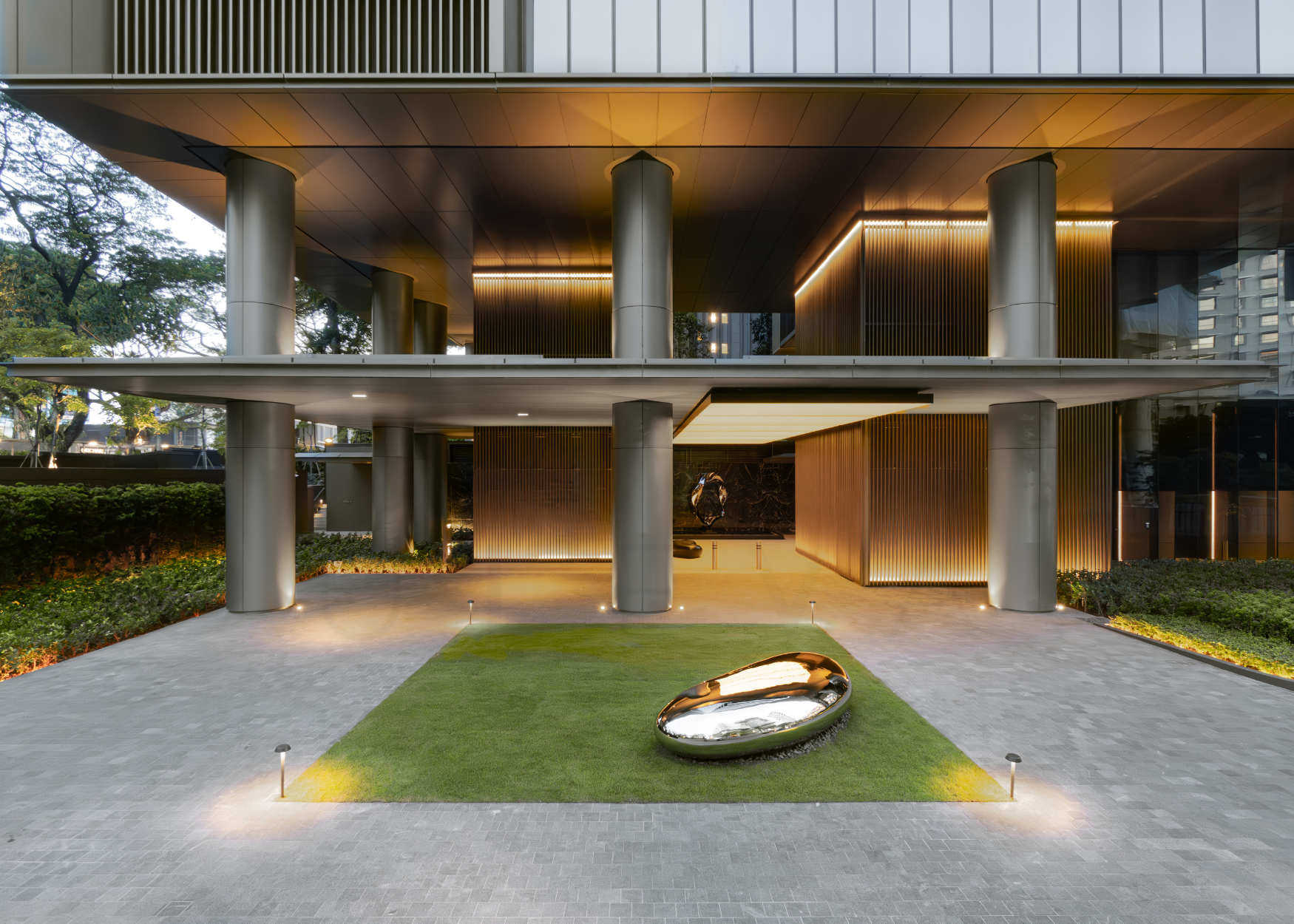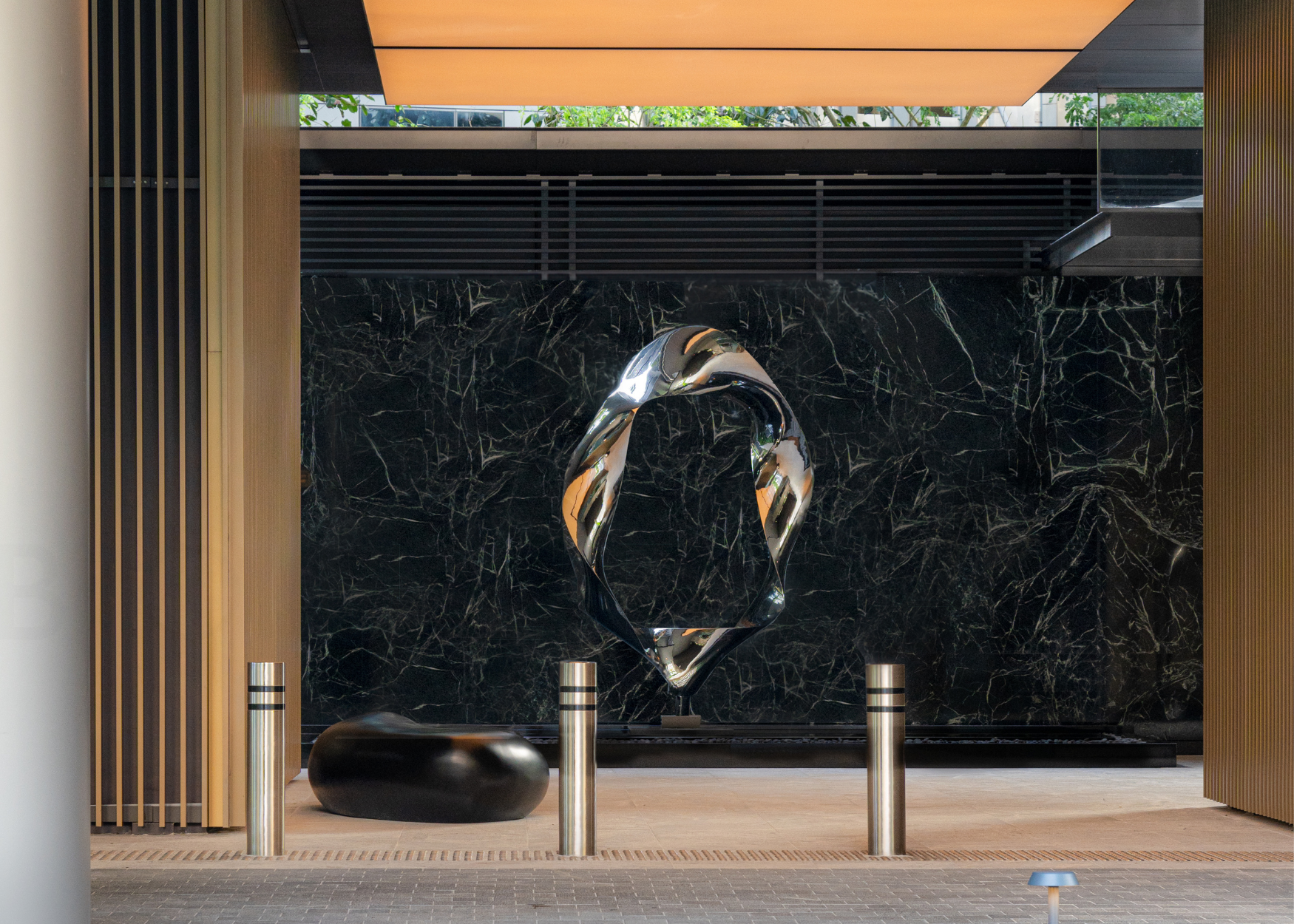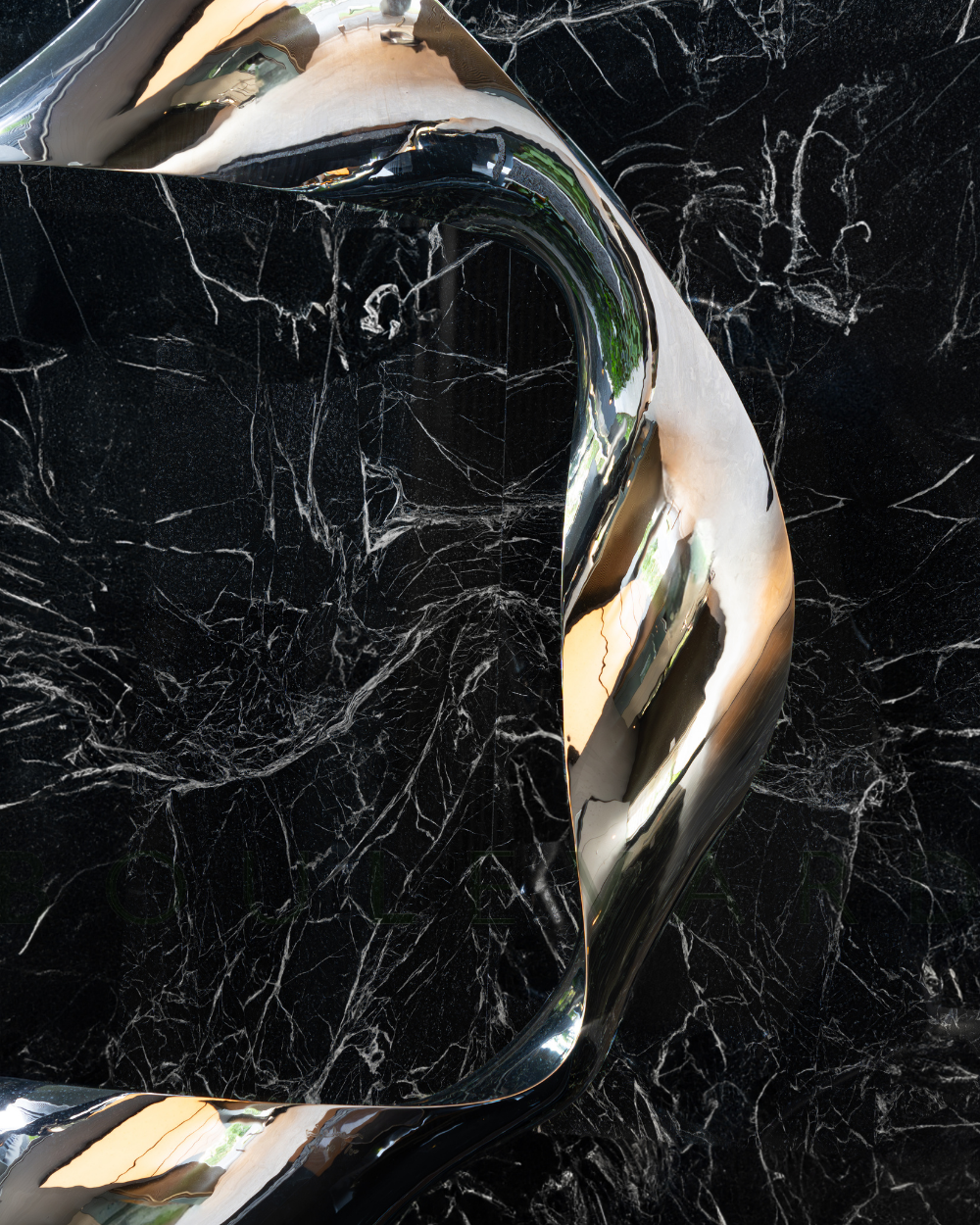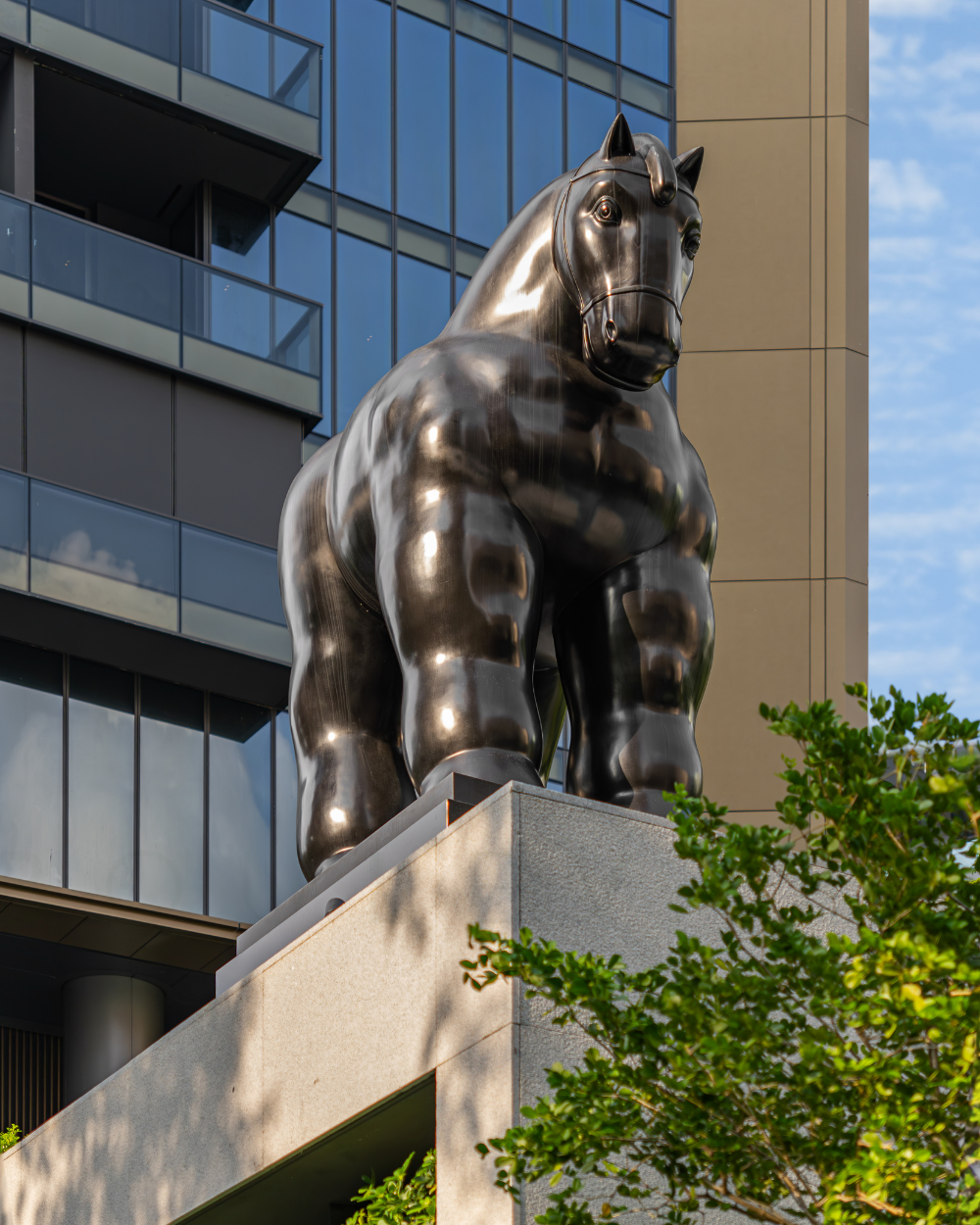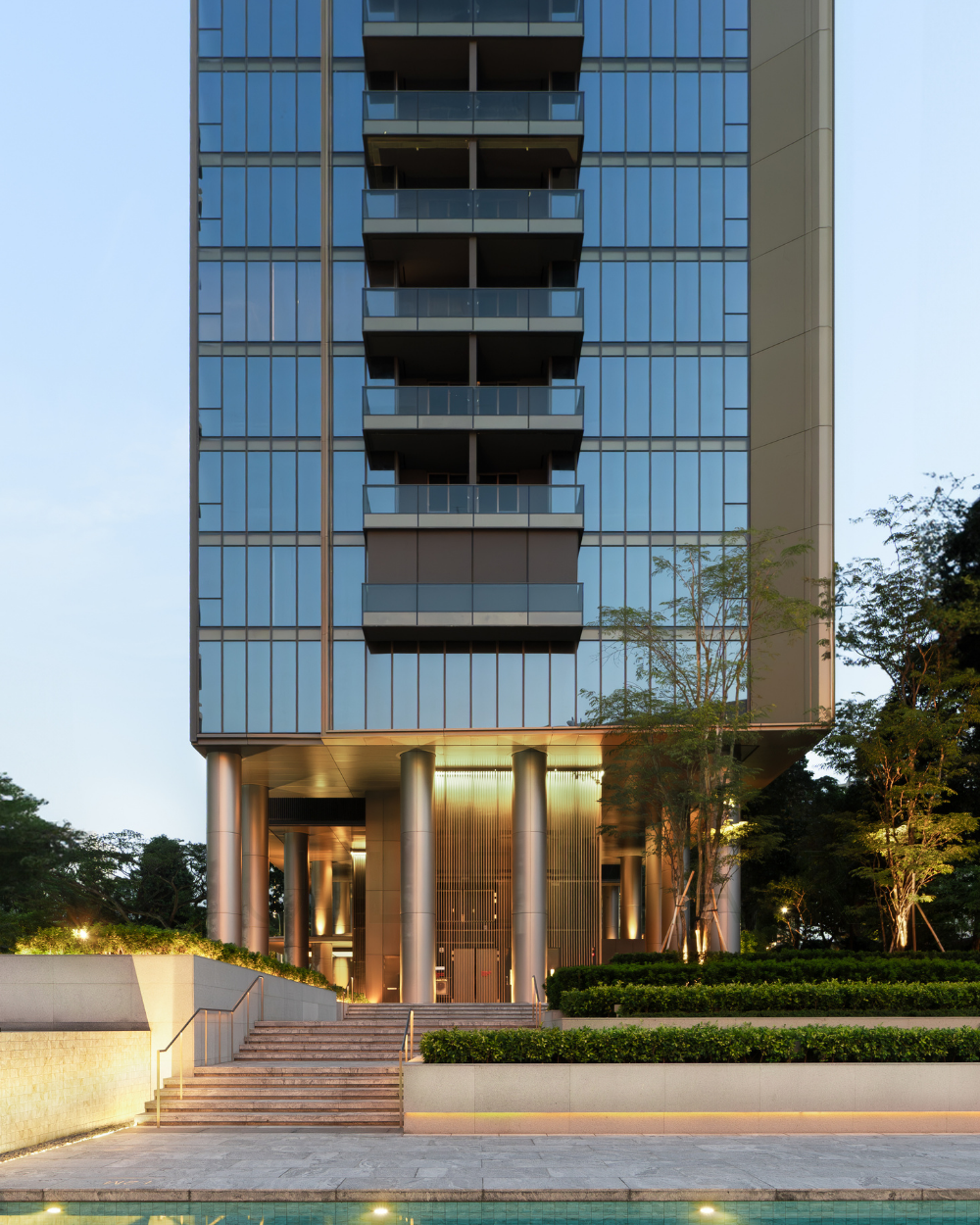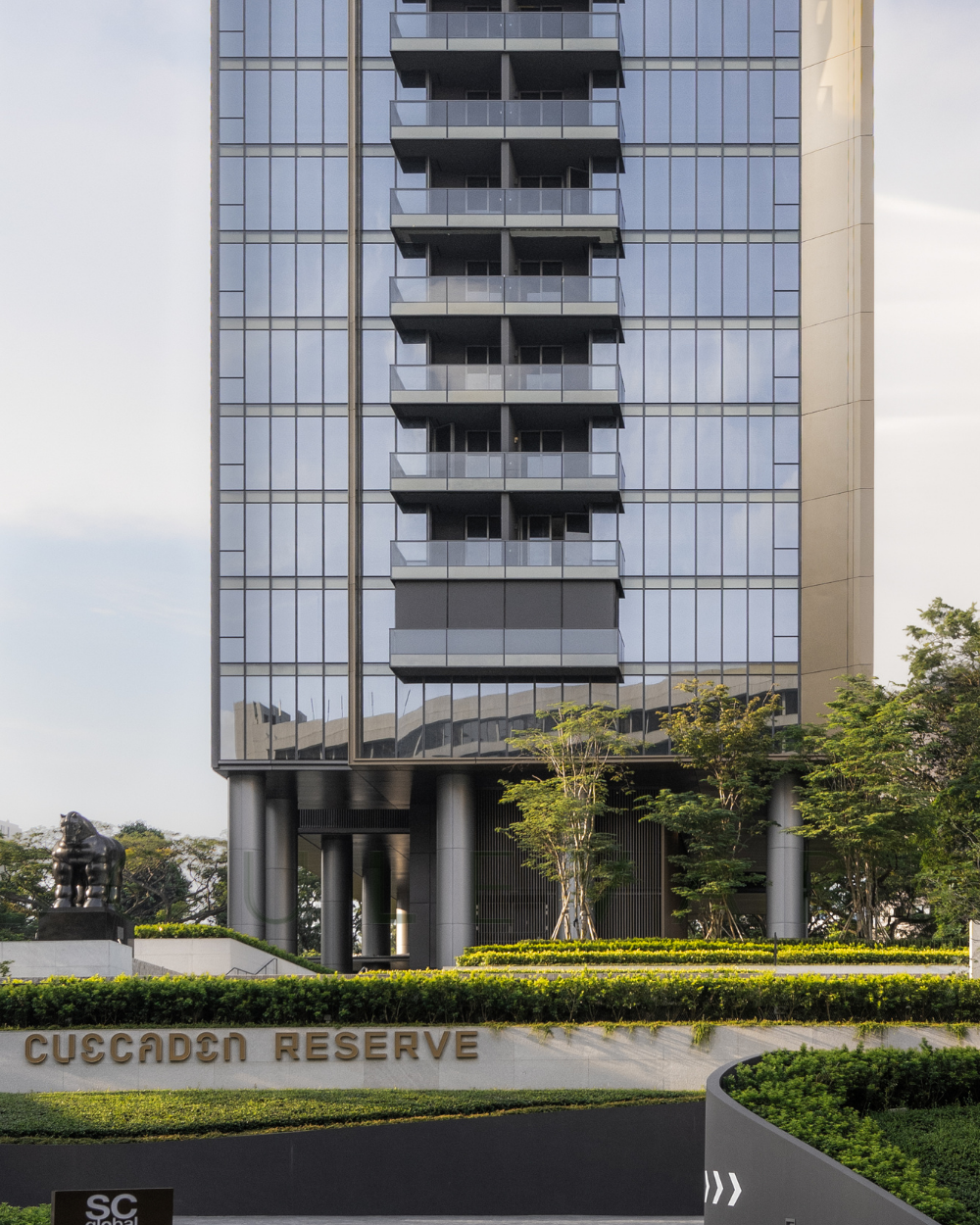 Sweeping past Horse, the driveway ascends an elegant incline that runs the length of the generous estate, culminating in the grand arrival court complete with a custom sculpture inspired by mercury that reposes on a fastidiously manicured lawn. The planar form of the building is revealed in a series of horizontal gestures that extend seamlessly into the stepped gardens, yoga and entertaining lawns and the pool terrace.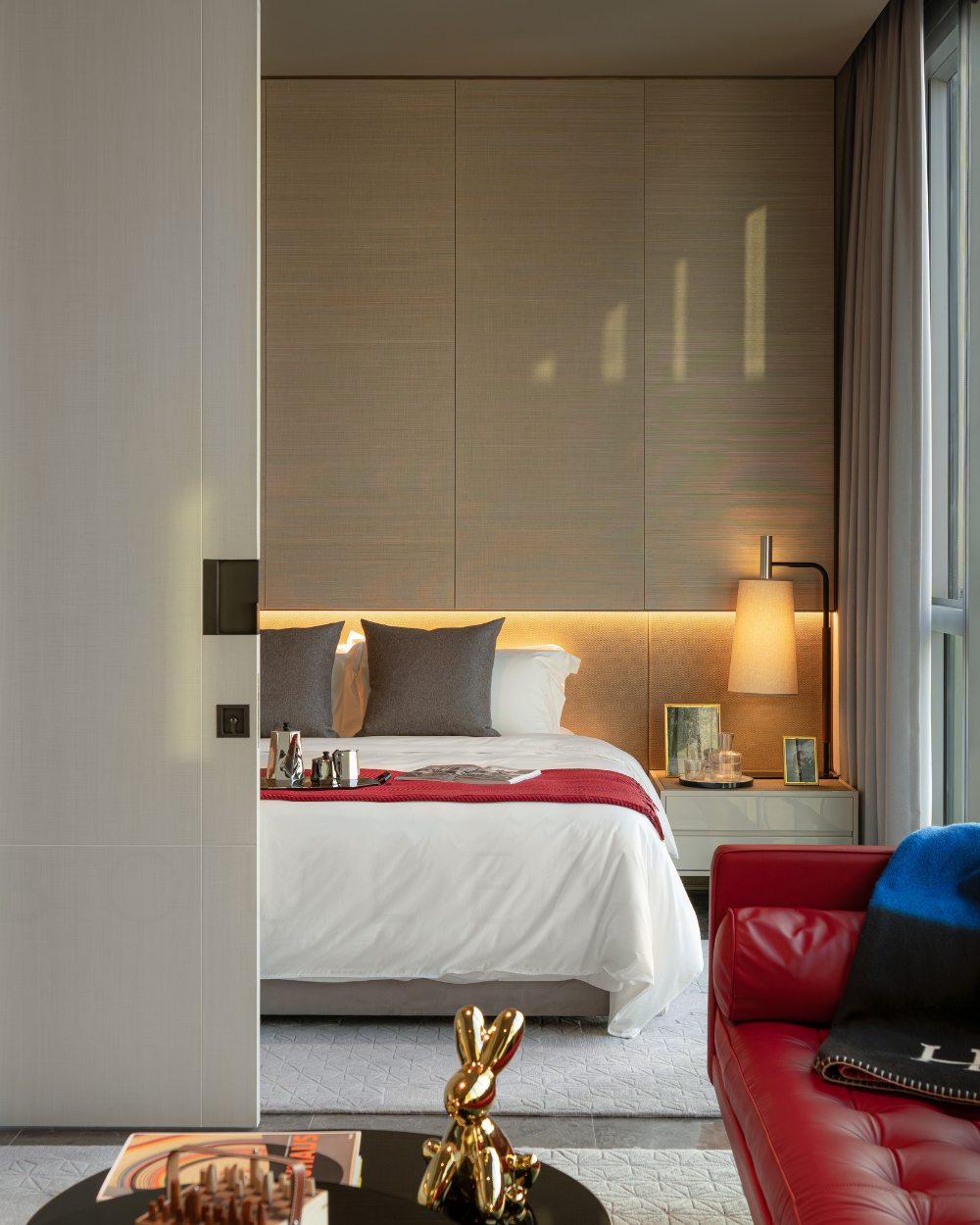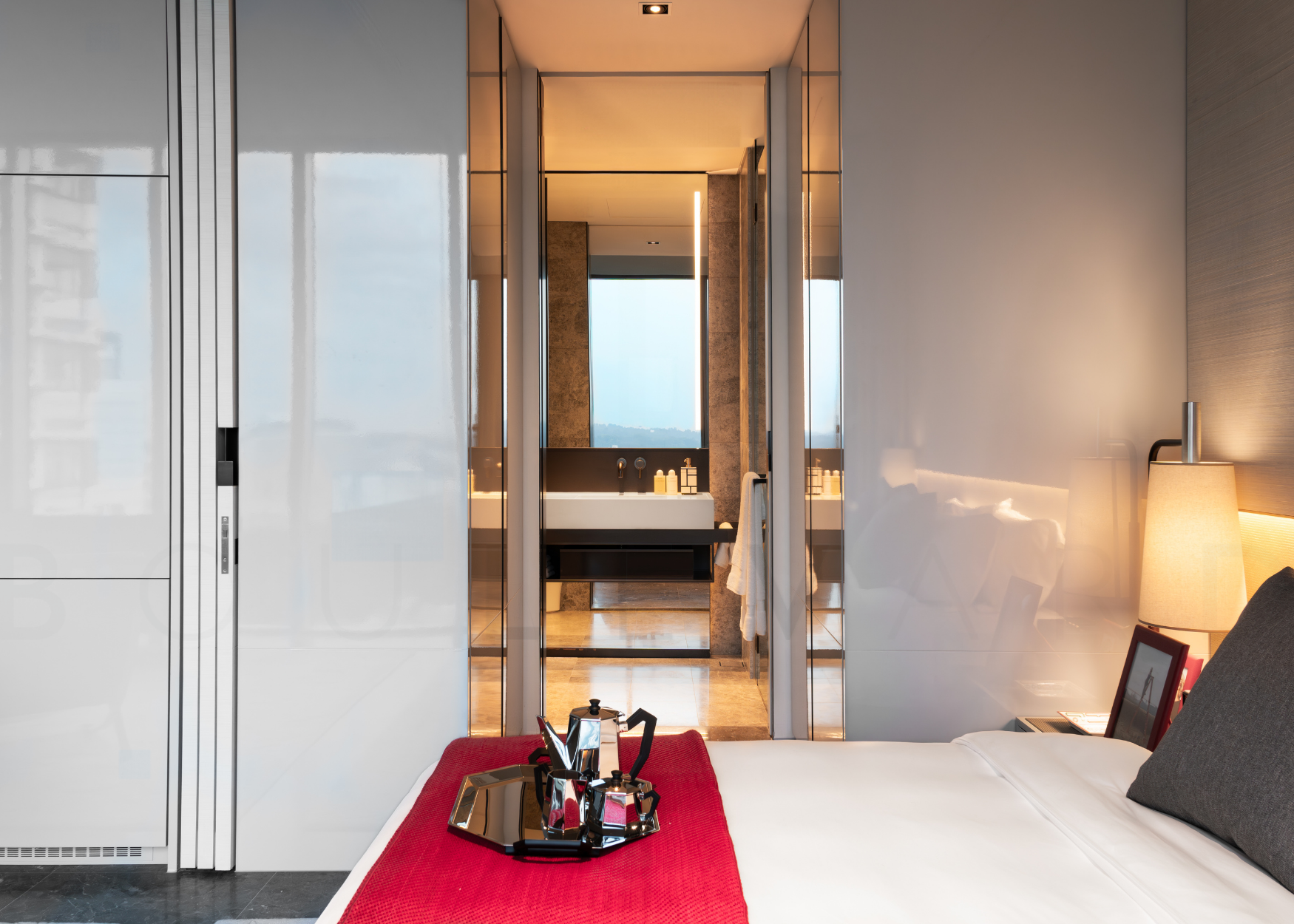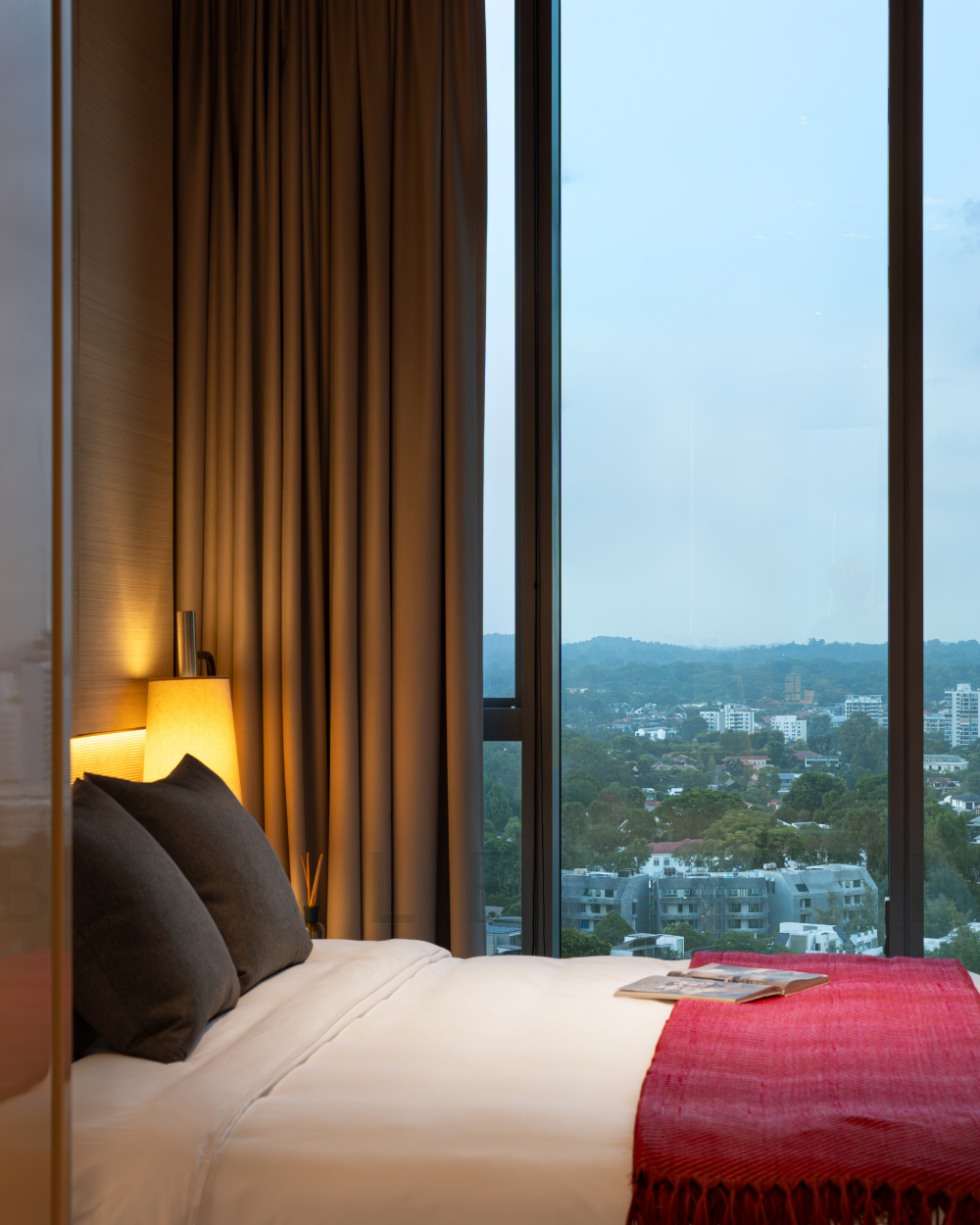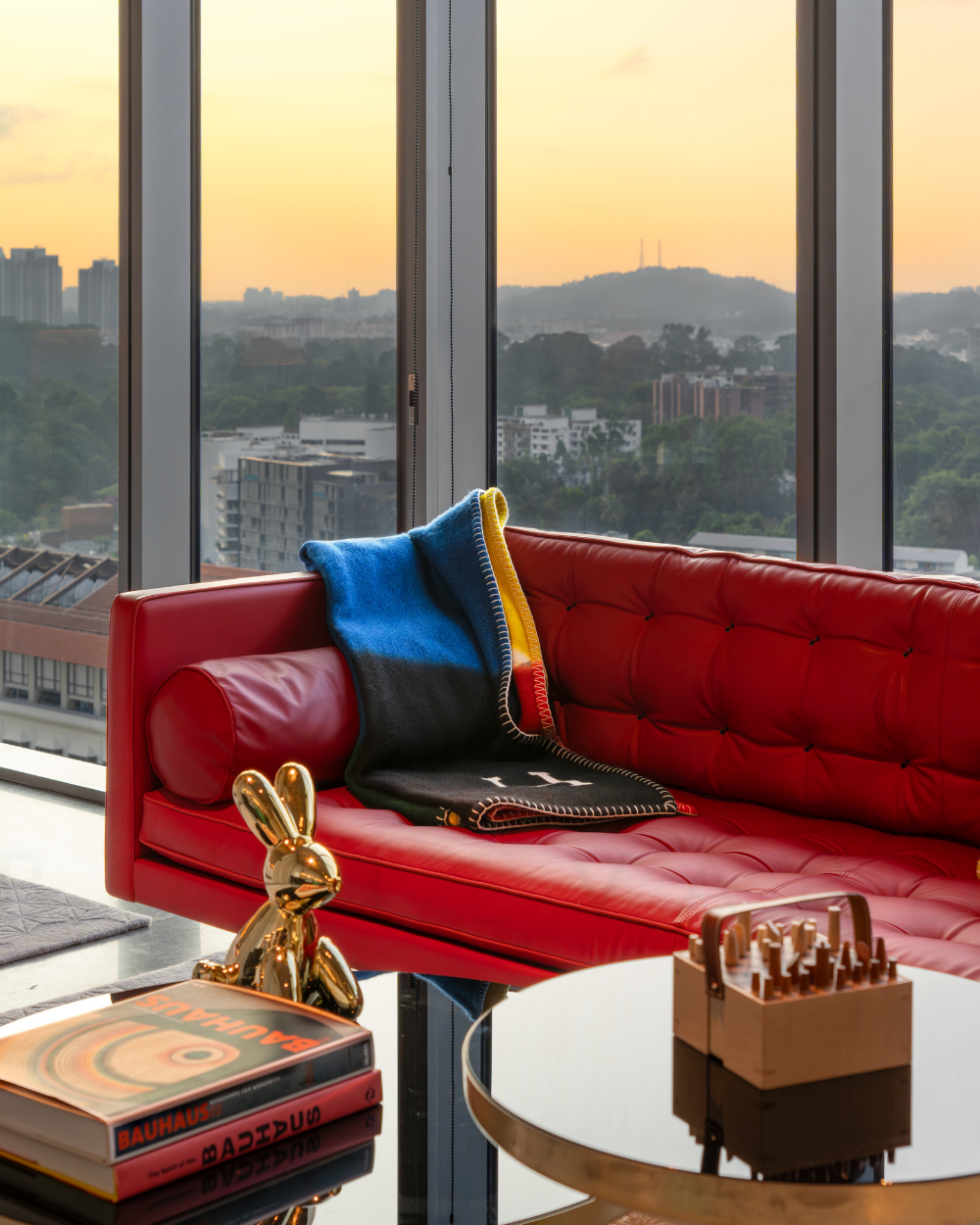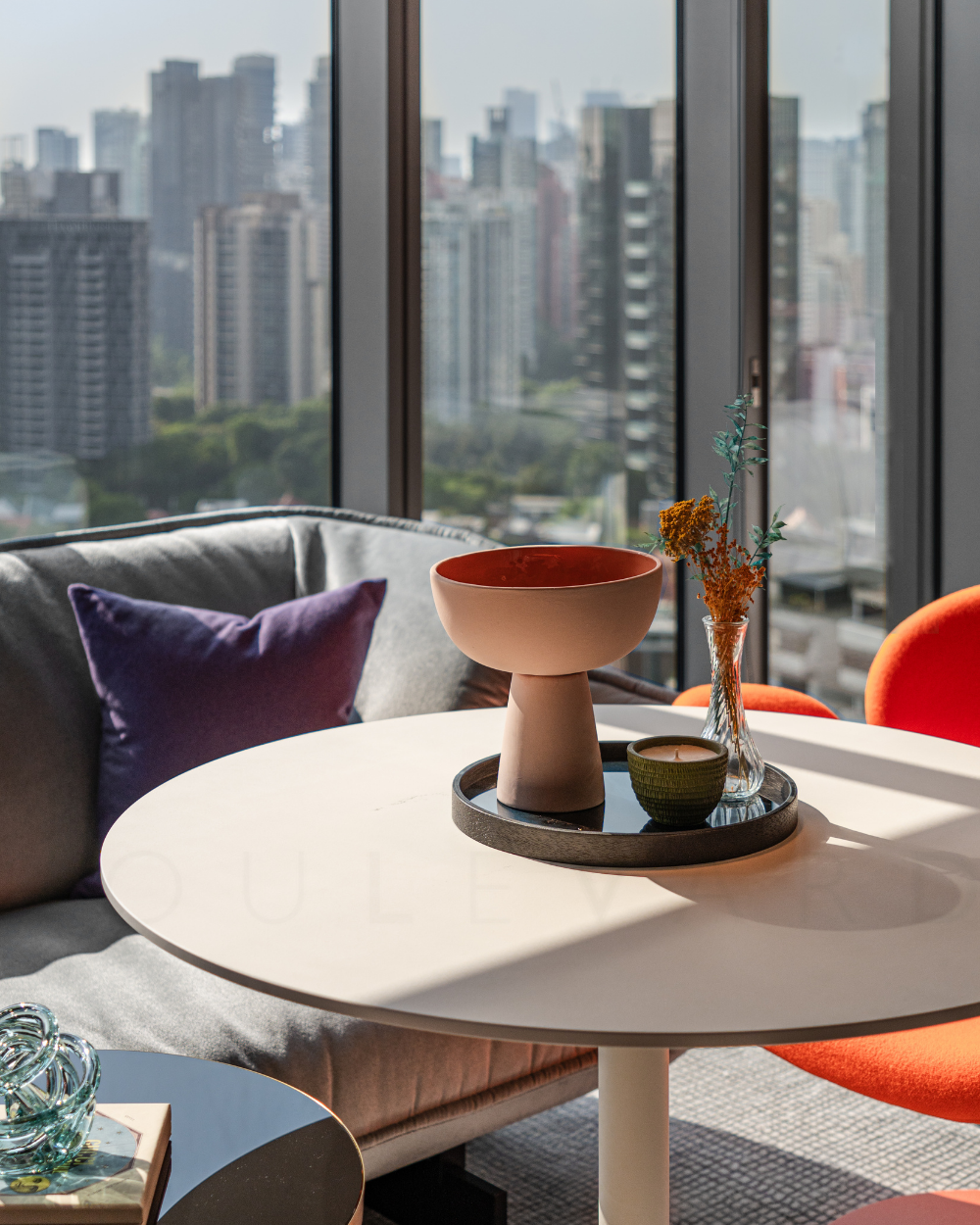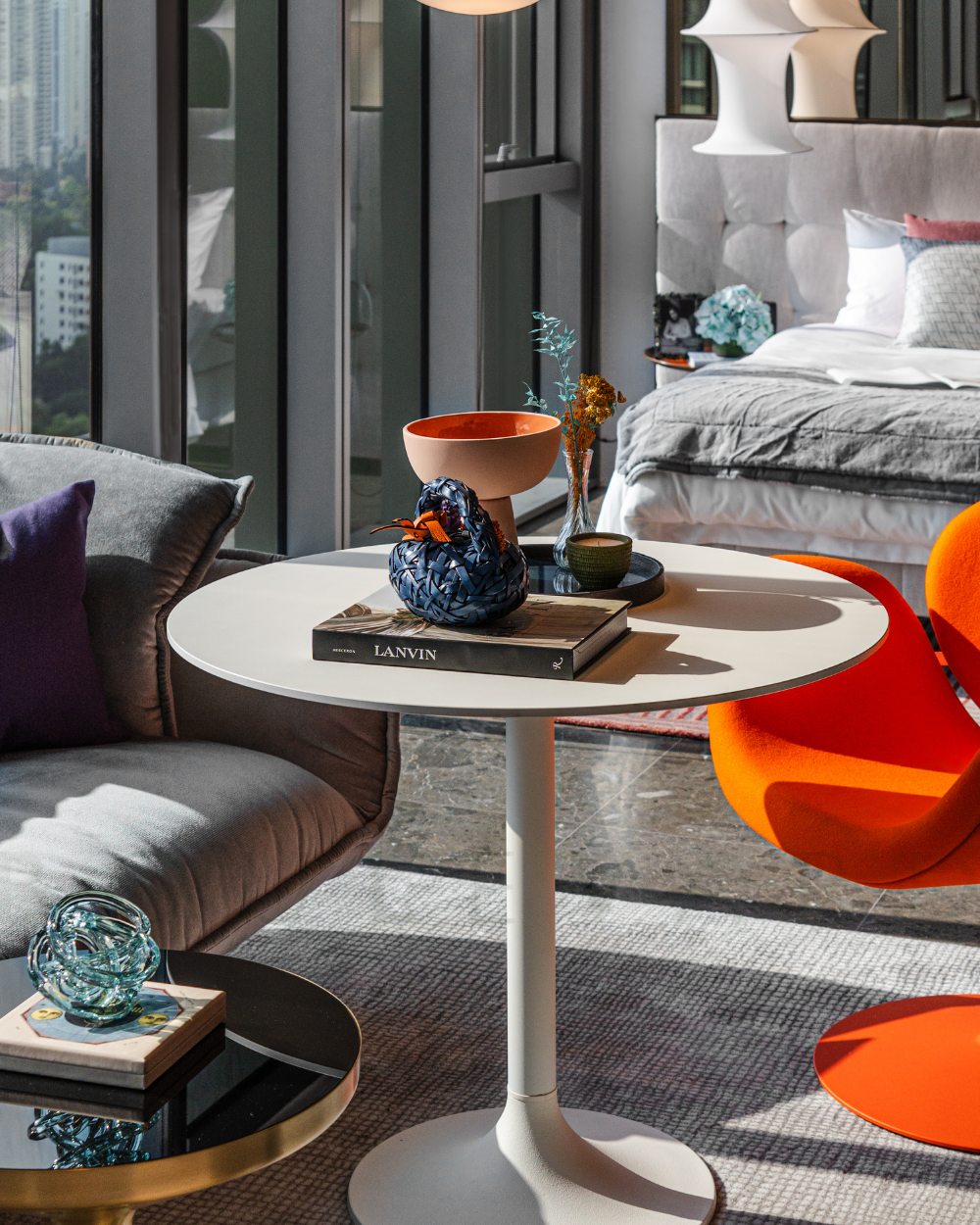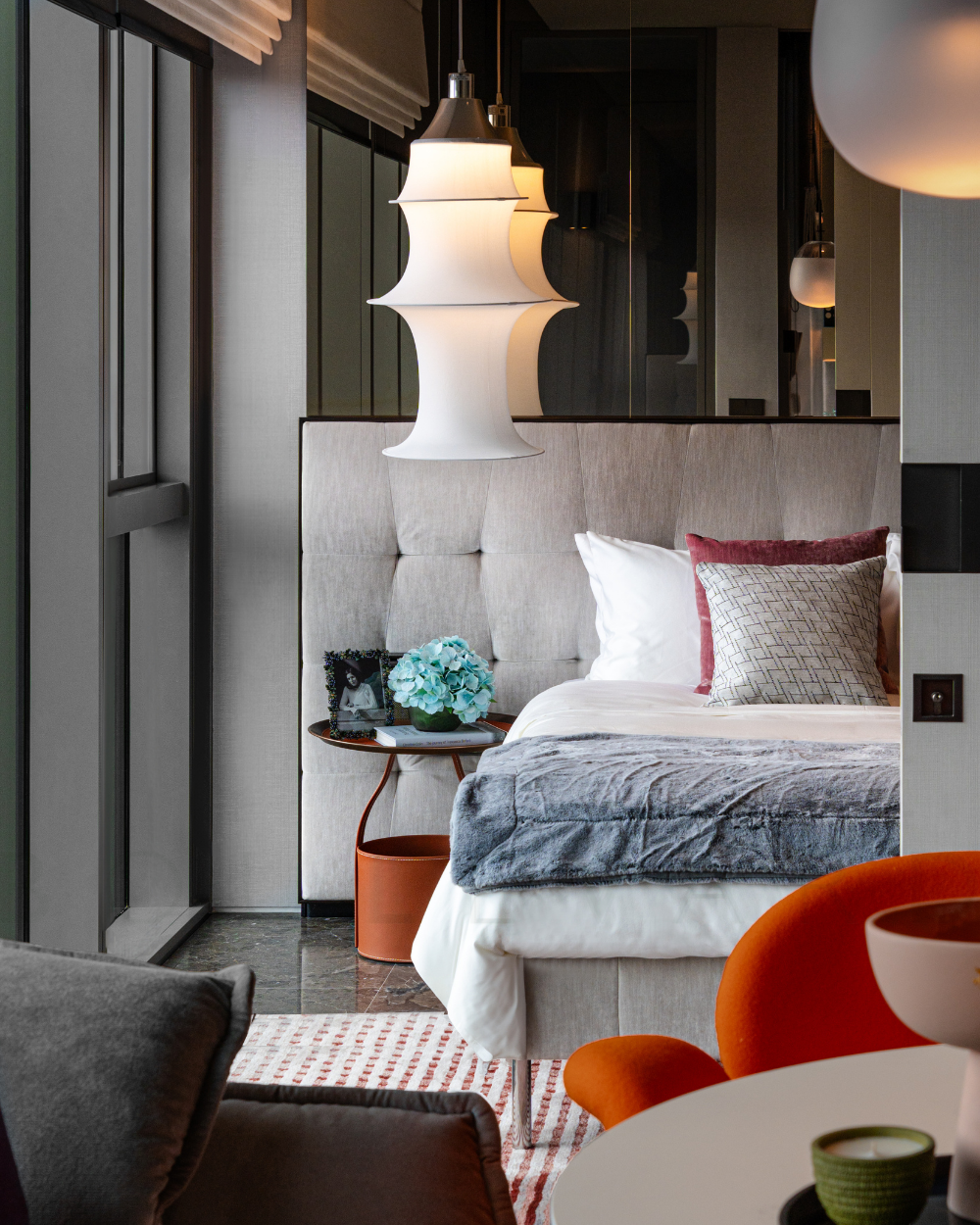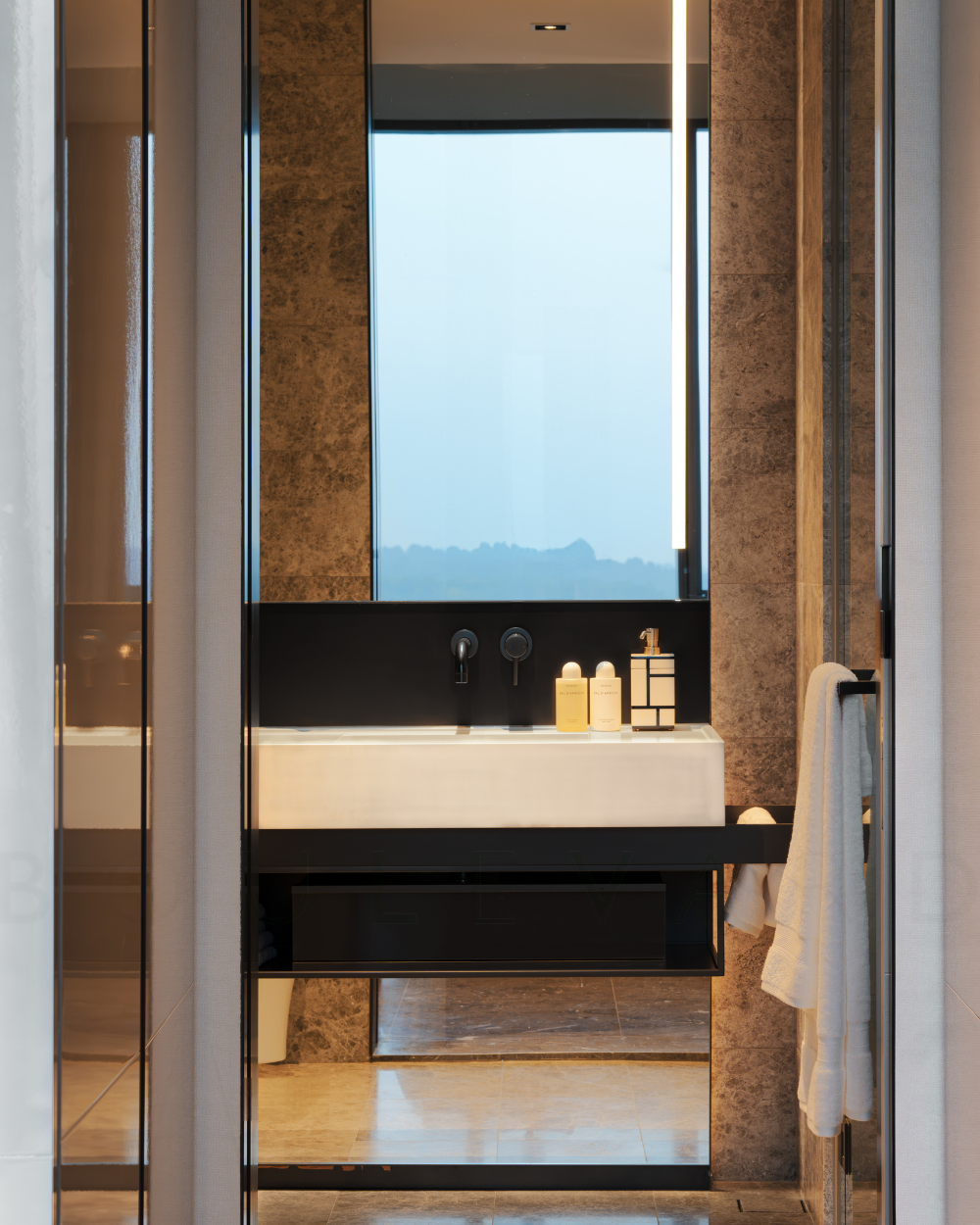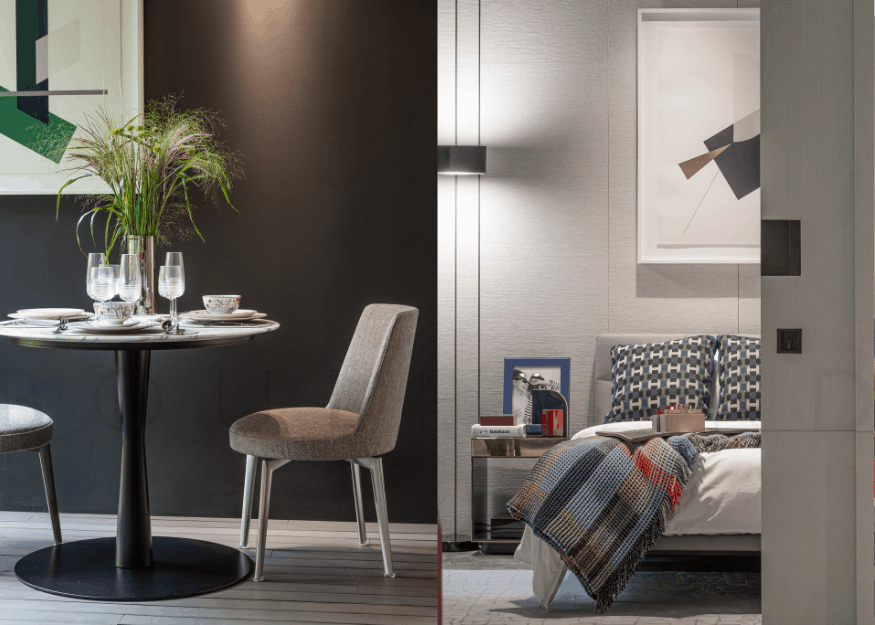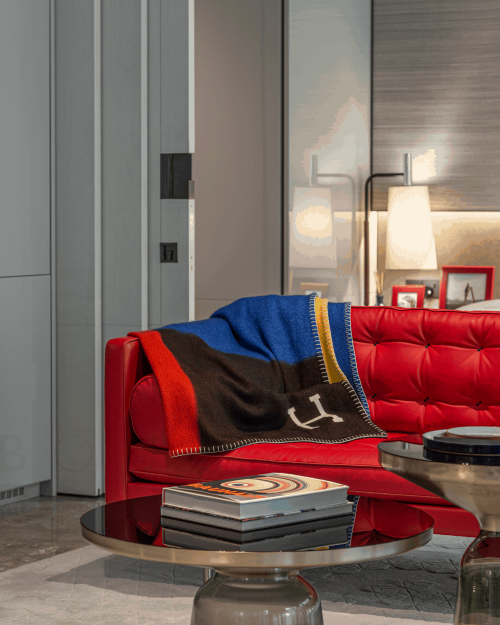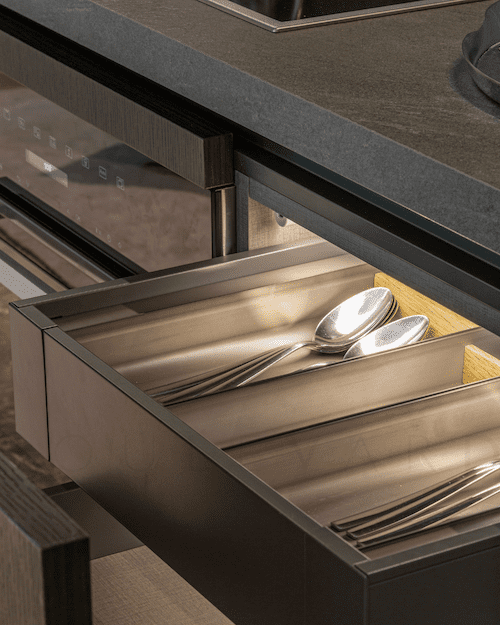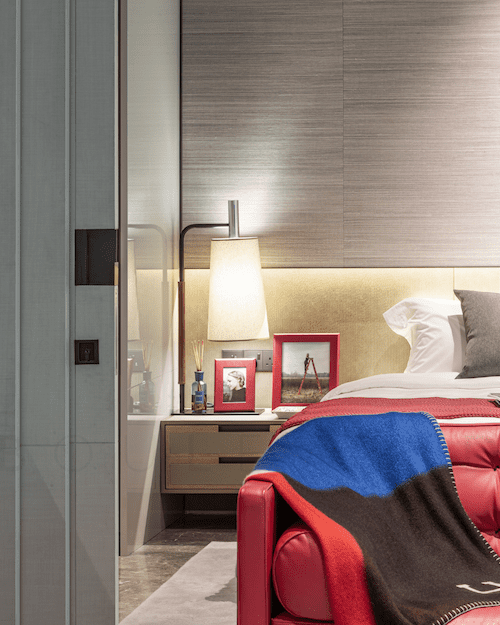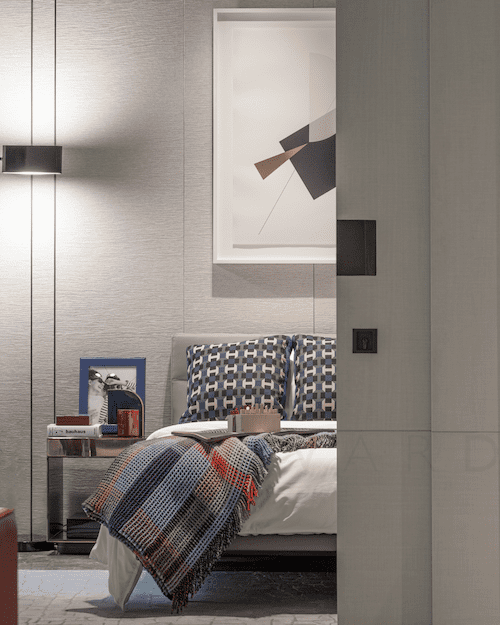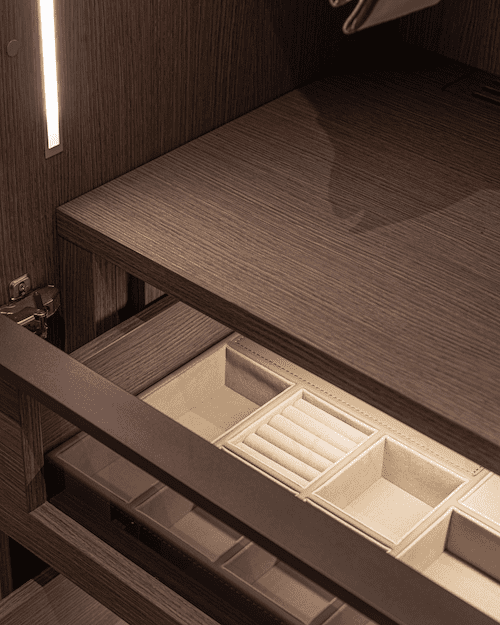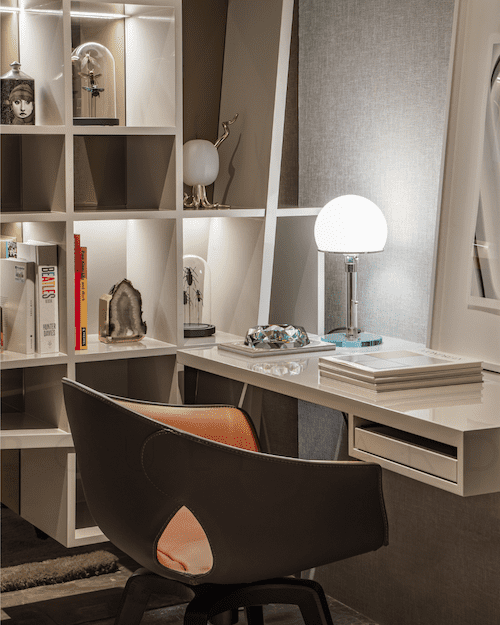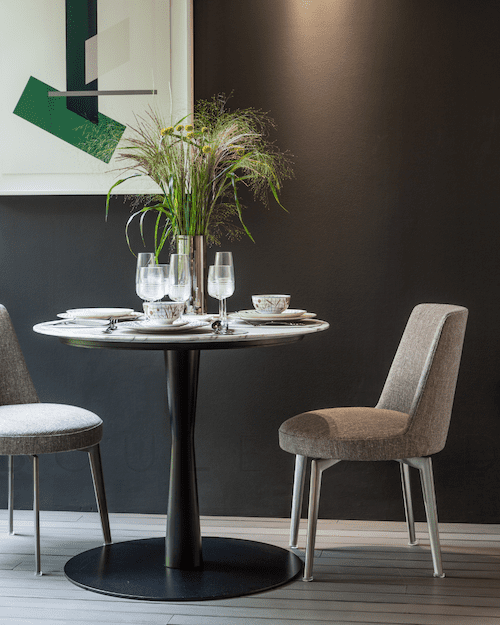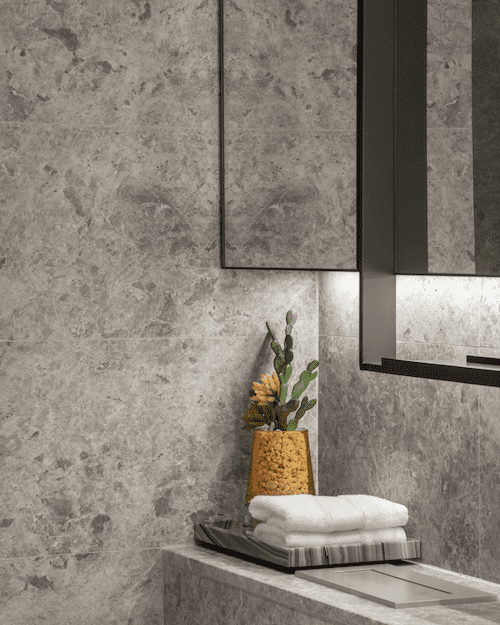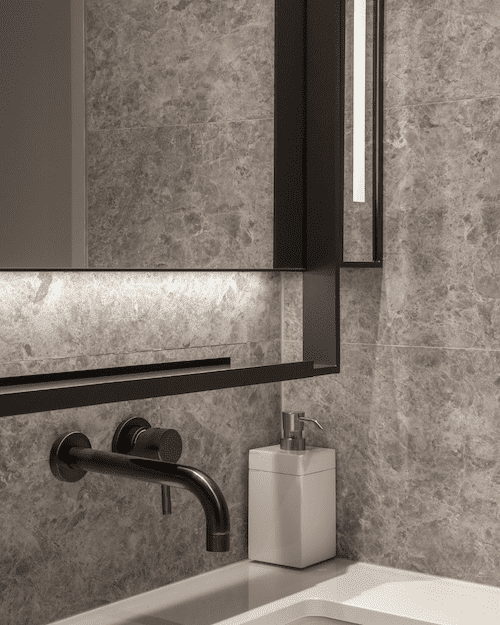 Modelled on a Bauhaus aesthetic by architects SCDA, the tiered exteriors offer a rare moment of expansiveness in this otherwise dense enclave in the coveted heart of Orchard. Inside, the aesthetic continues in the flexibility of full-width telescopic doors that open bedrooms into the central living area to create indulgent volumes from seemingly smaller floorplans. The choice of views includes the sweeping northern vistas out to Bukit Timah and Johor Bahru, south, across One Tree Hill to the Orchard skyline, and, from the lower levels, a beautiful scene of rain tree canopies over Orchard Boulevard.
The renown of developers SC Global, New World and Far East Consortium shows through in the sheer attention to detail – in the black metallic accents, the immaculate millwork of custom kitchens and wardrobes, in the flush, seamless doors of the guest bathroom and the sublimely satisfying mechanism of the telescopic bedroom doors.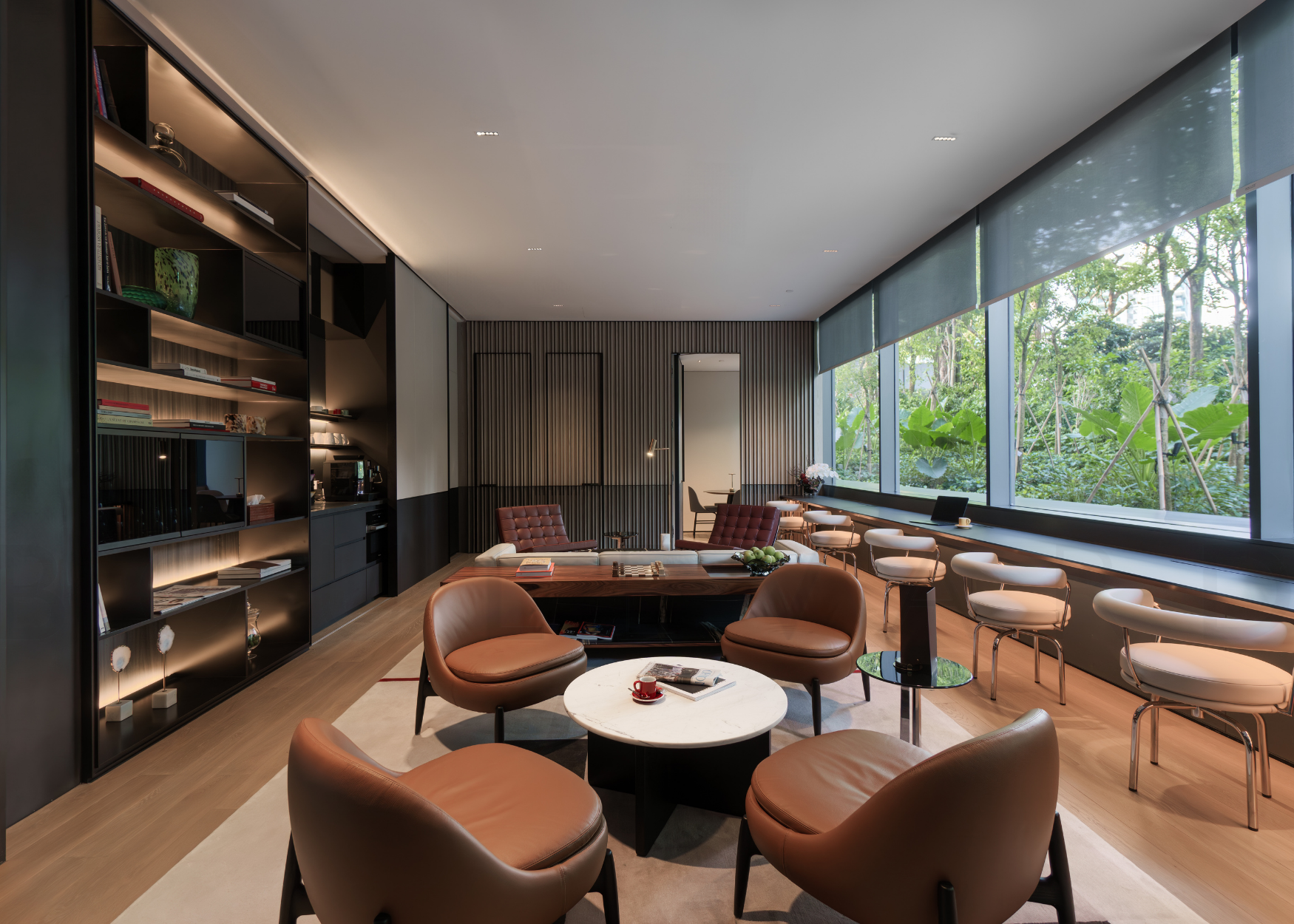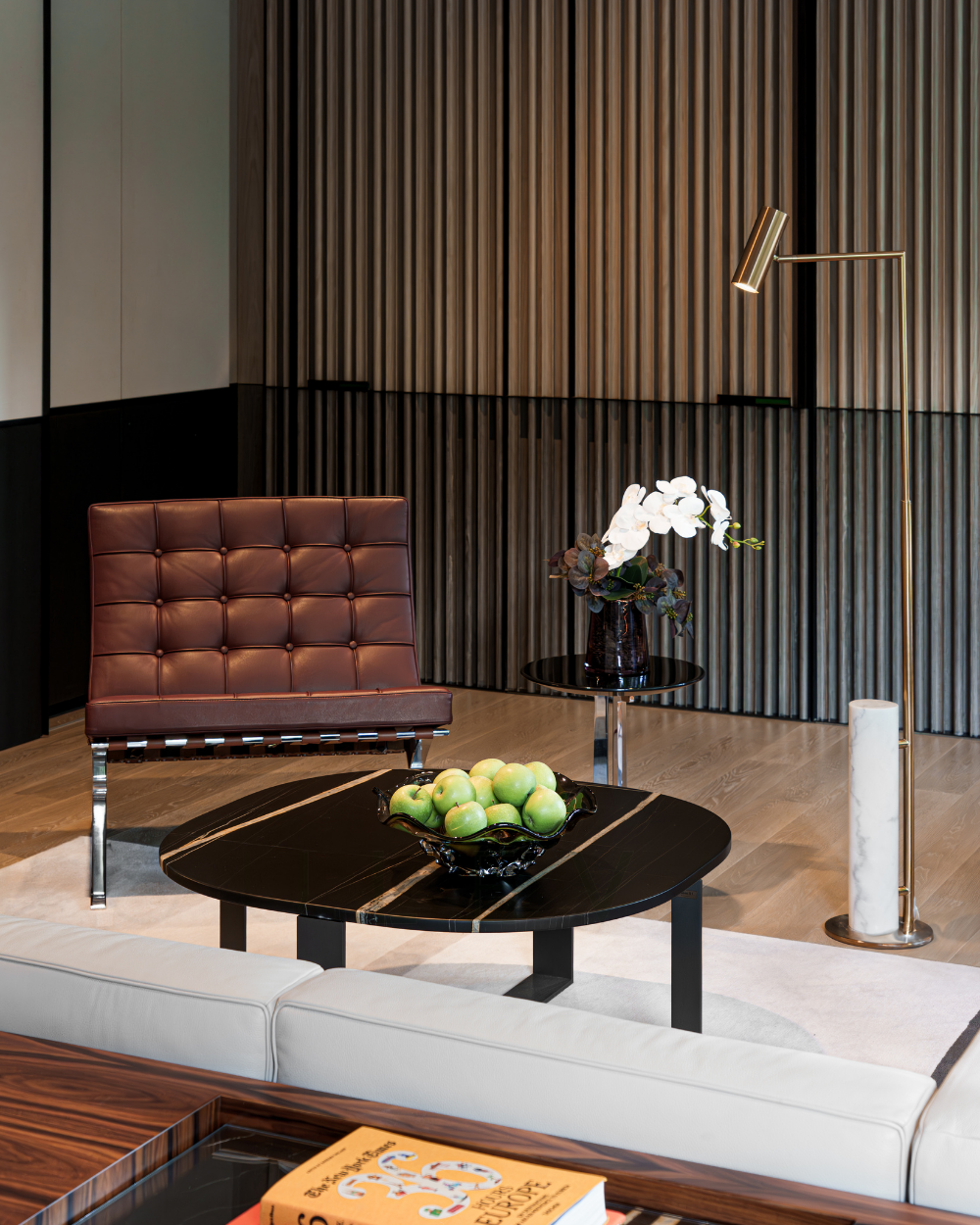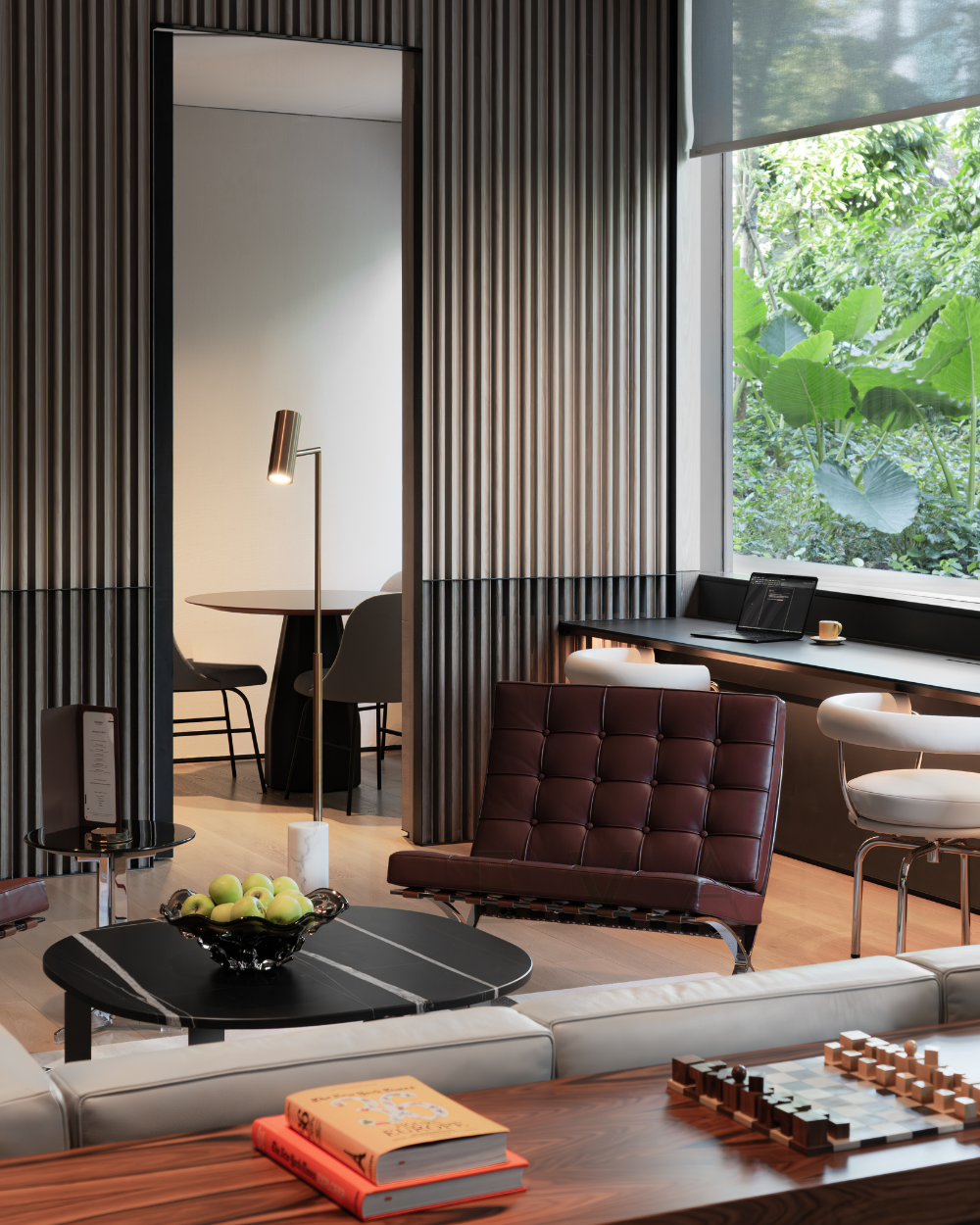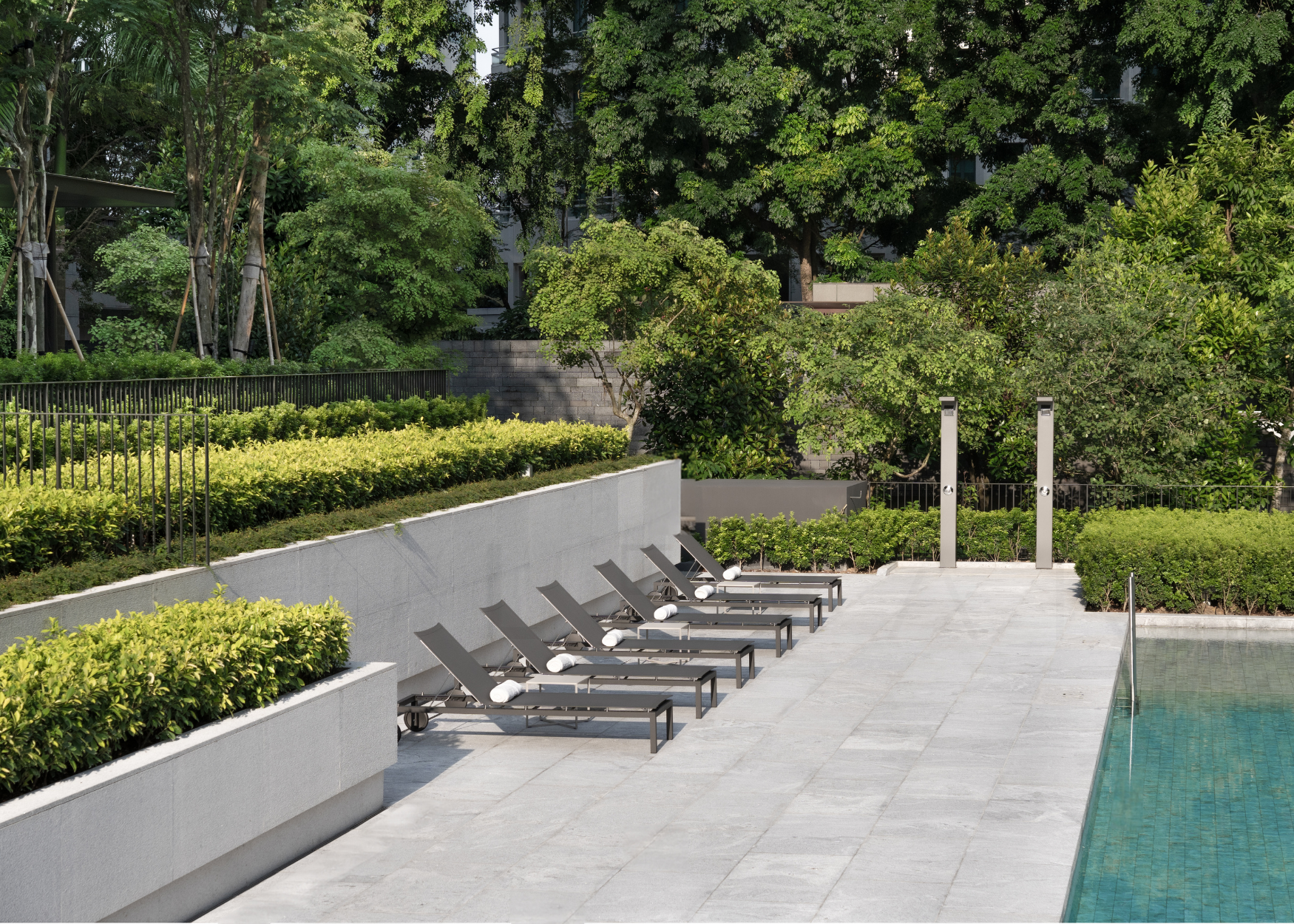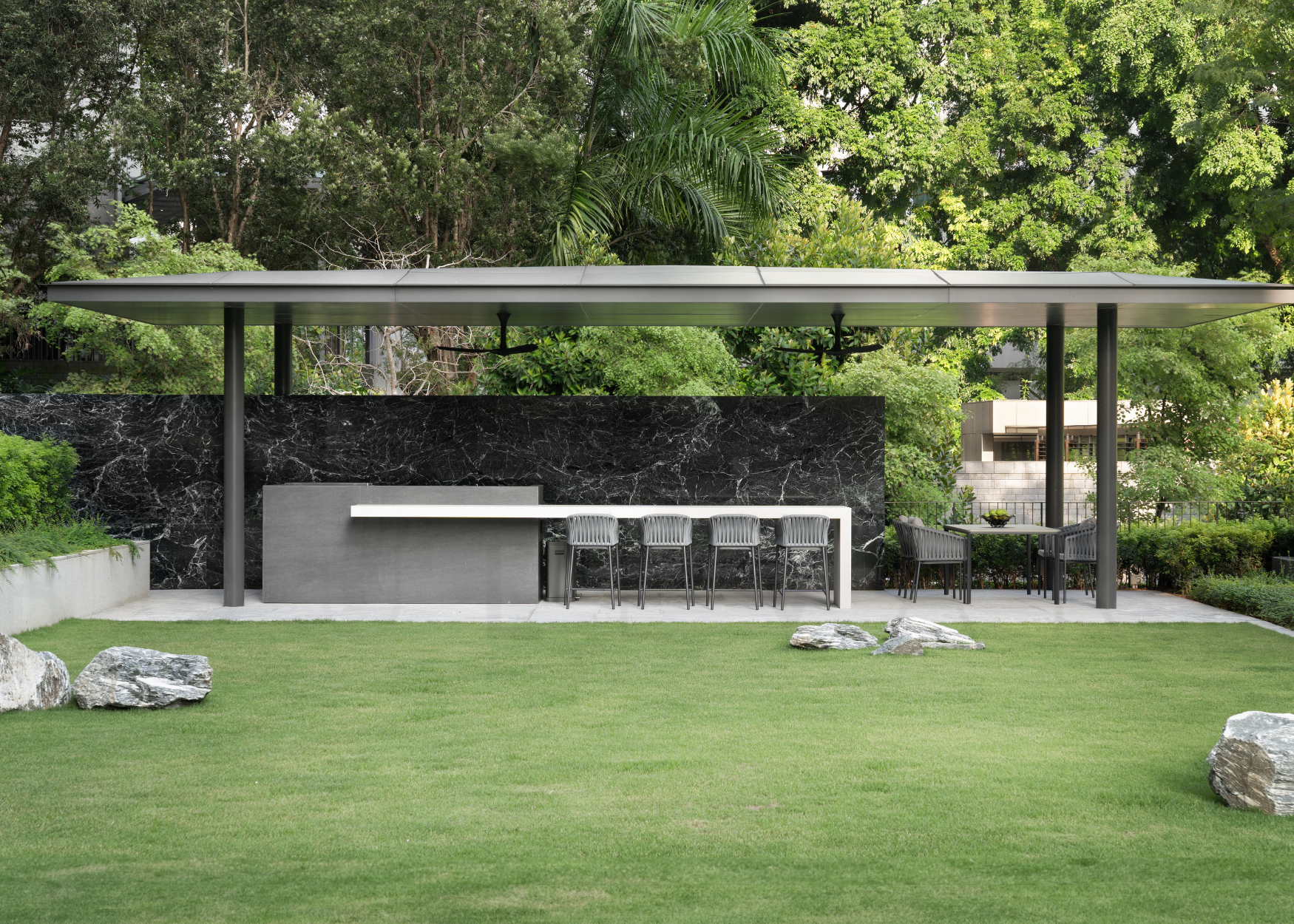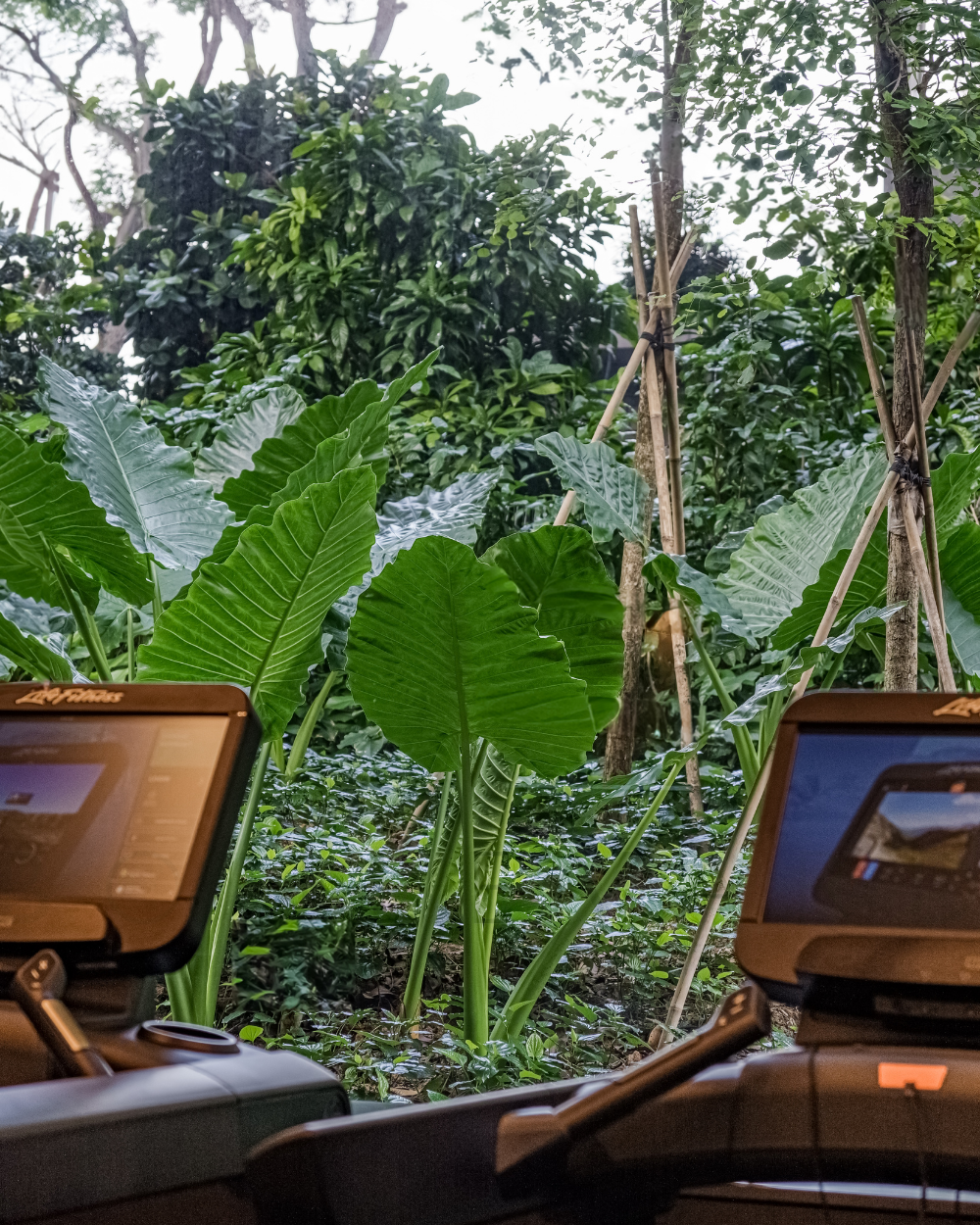 Amenities include the 27-metre salt-chlorinated pool, an entertaining pavilion, a gym, and a clubhouse with workstations and a lounge. And the coup de grâce: concierge service by SC Global's in-house Seven Palms management team – as befits a genuinely luxurious pied-à-terre.
Find out more about Cuscaden Reserve here.
---
Read next: