The art of memorable elegance: Armani Hotels in Milan and Dubai
Transposed into the world of hospitality, the Armani Hotels in Milan and Dubai pull off the brand's paradox of sophisticated and minimalist decadence.
By Hamish McDougall
Photography by Jin Cheng Wong
There's an enveloping scent of wood, light and alpine, with just an undertow of amber, that ushers you in and ultimately defines a stay at the Armani Hotels in Milan and Dubai. Devastatingly sophisticated, but at the same time, accessible. Supremely poised, and yet welcoming – a near-paradox the Armani maison somehow effortlessly extends to every touchpoint from design and service to amenities and gastronomy.
The corridors are long, panelled and rectilinear, and conceived by Mr Armani as a catwalk – which almost seems appallingly contrived even as the urge to strut your way to breakfast / meetings / dinner sets in. The rooms in Milan feature a circular private vestibule that frames your return, removes you from the world beyond and, brilliantly, can be sealed by means of an internal, curved door to create a doubly secluded sanctuary. The presidential suite in Dubai is the ultimate statement in severely elegant neutrals, at the same time as it offers supple, rounded walls, sublimely comfortable sofas and a spa-grade ensuite.
And every last surface is flat, sheer, minimal – doors don't have external handles, coffee accoutrements enjoy a custom-built drawer sculpted to the demi-tasse, saucer and spoon, and my decidedly untidy charging cable is [elevated] by an (Armani-branded) electrical wire tie.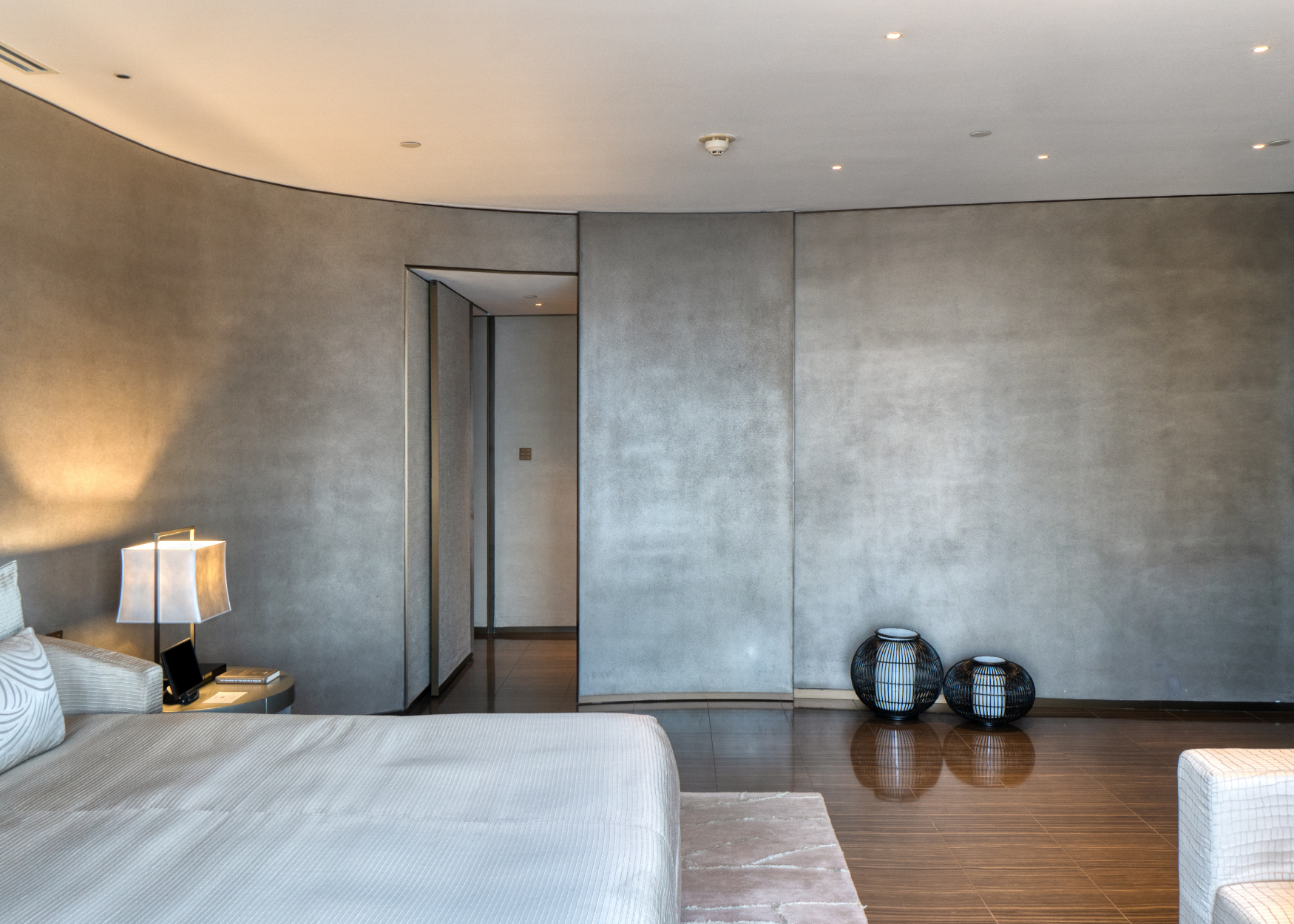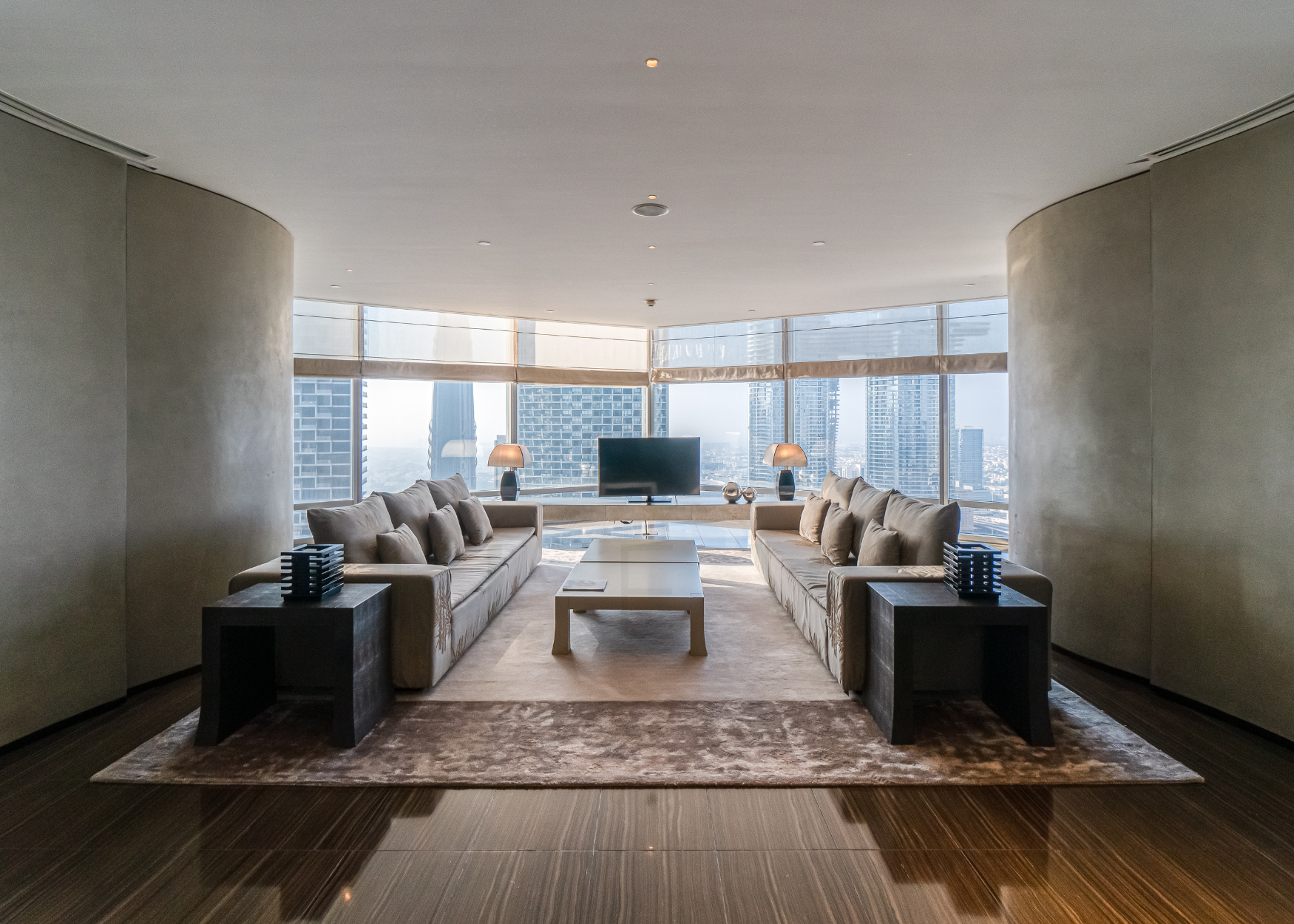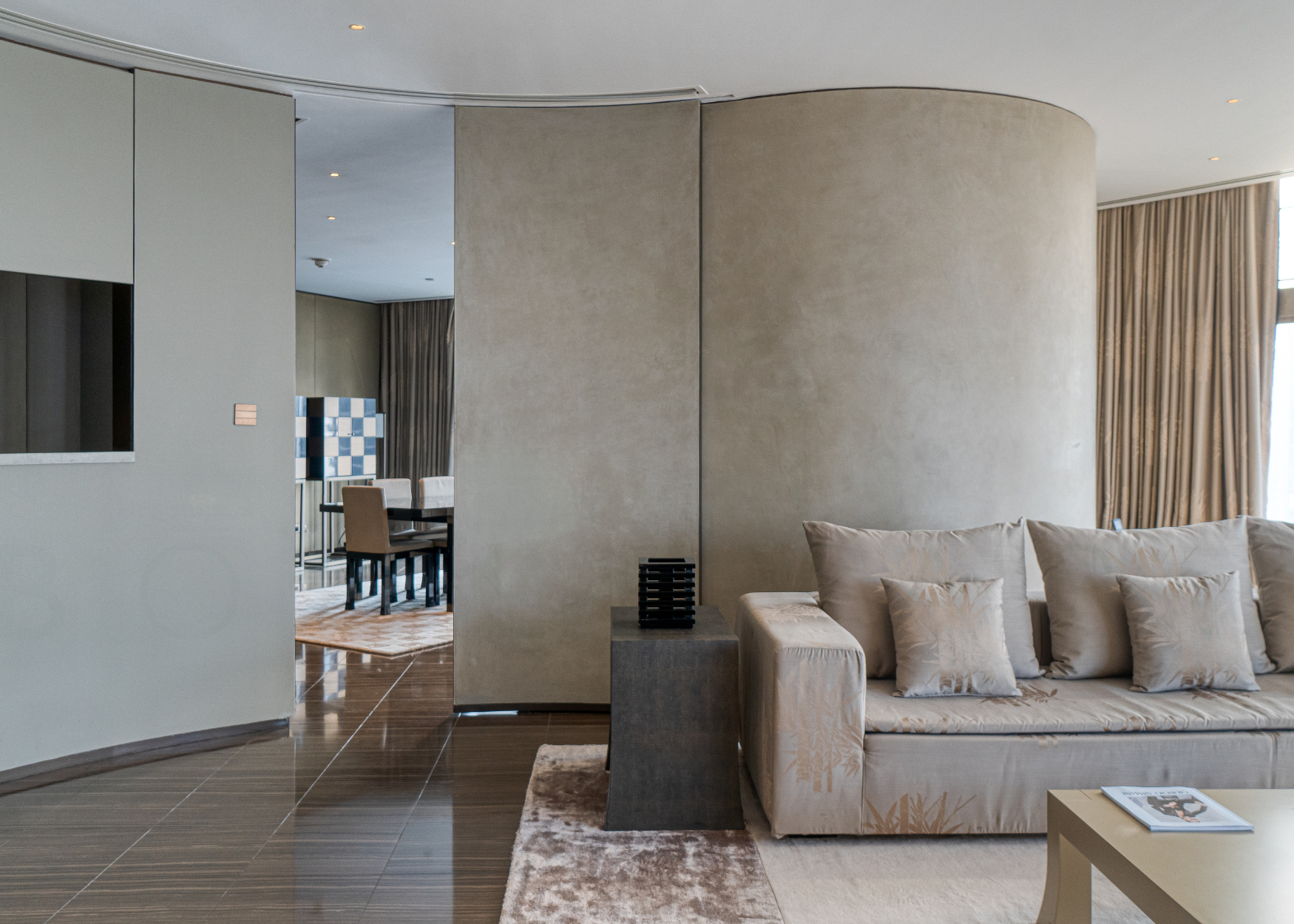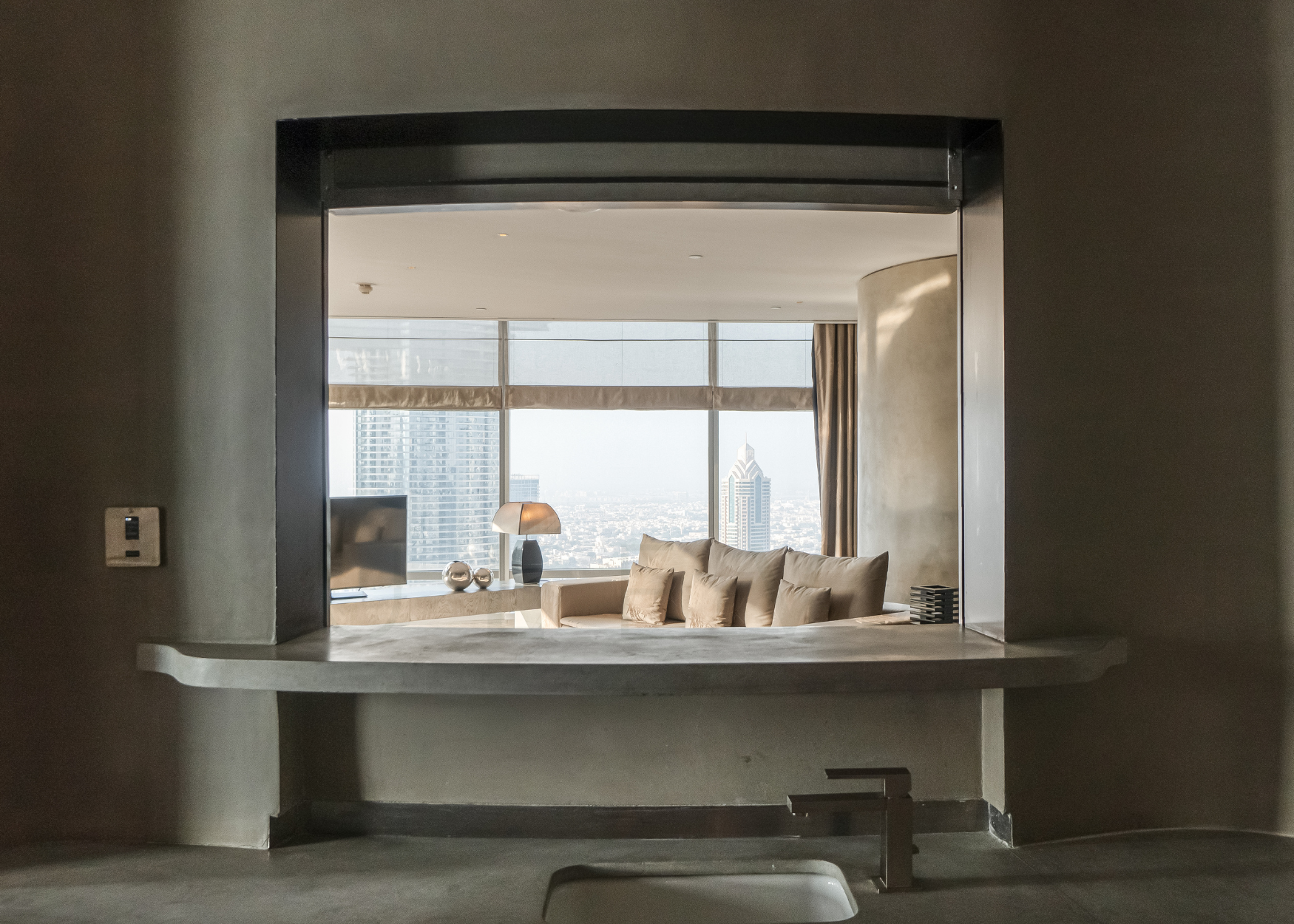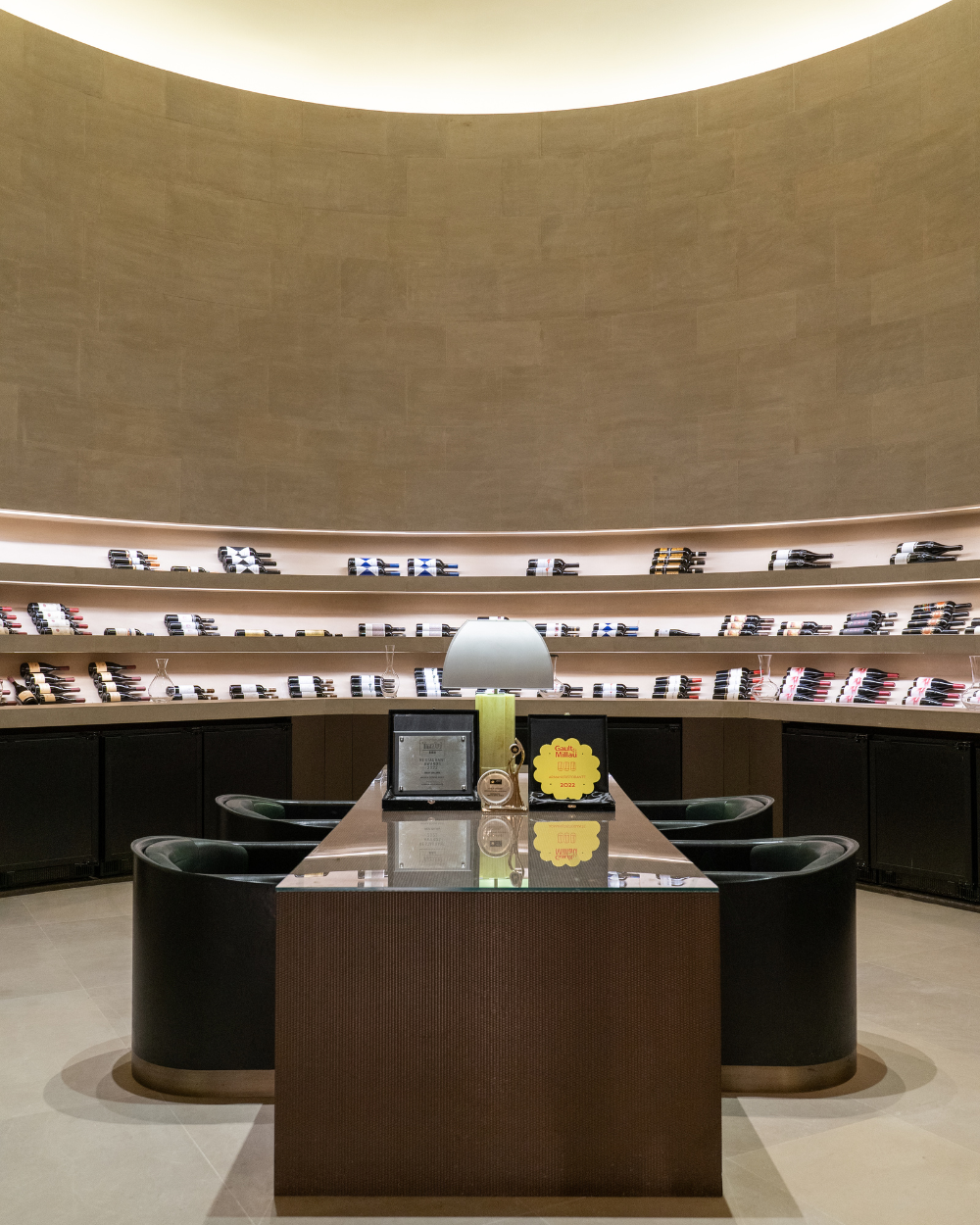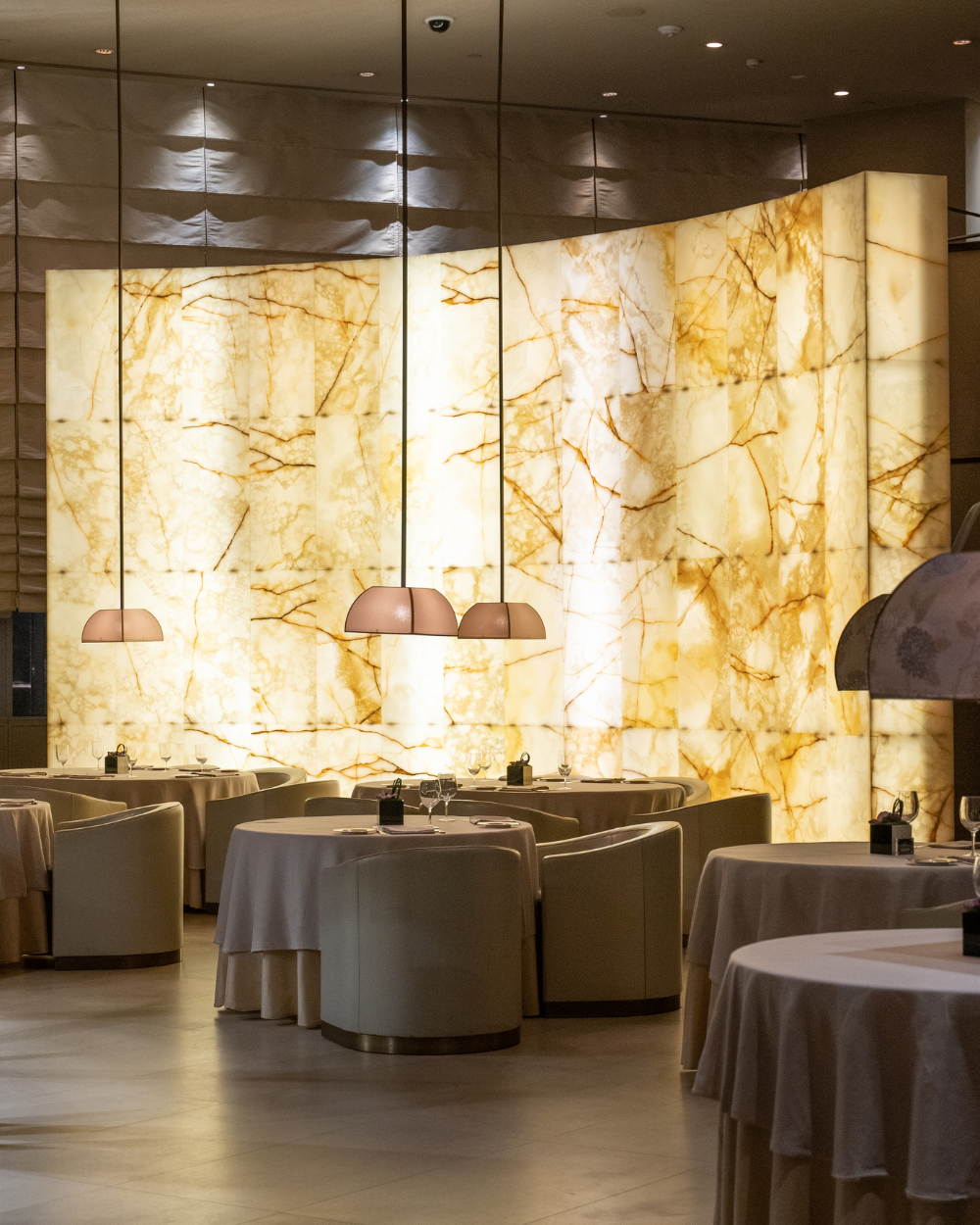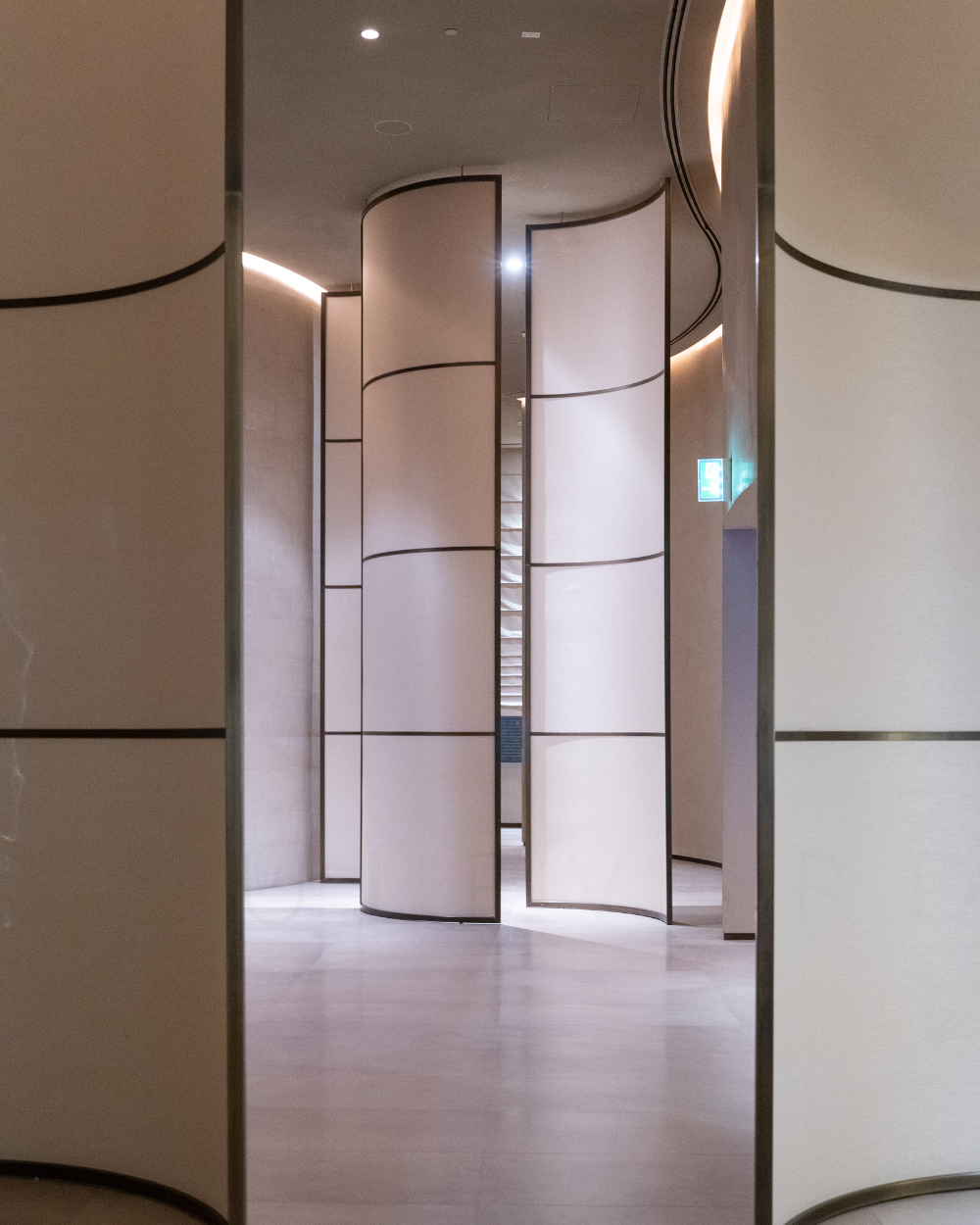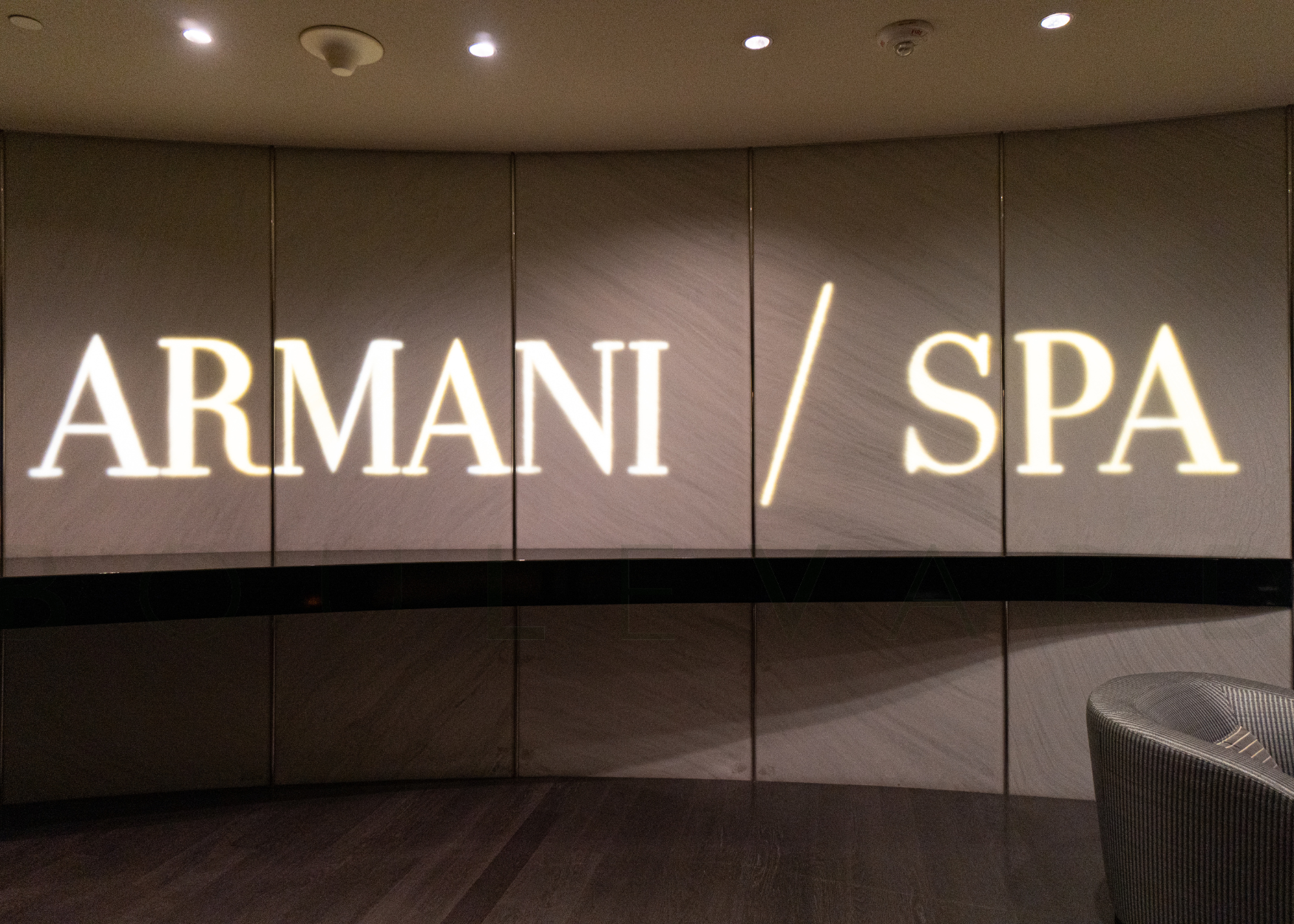 The Armani Hotel Milan occupies, as you'd expect, an exceedingly fashionable address on Via Manzoni, where two suited and booted doormen stand sentry at street level and whisk you in and up to the eighth floor that serves as a rarefied lobby and concierge. There's a view across the tiled rooftops to the iconic Duomo rearing above them.
And there's a double-volume bar playing host to liquid business meetings and smartly casual cocktails, and it leads through to the restaurant where only a handful of tables is treated to dishes of rabbit ravioli "in his own jus" – per chef Francesco Mascheroni – served with lobster tail cooked in the shell and then lightly smoked.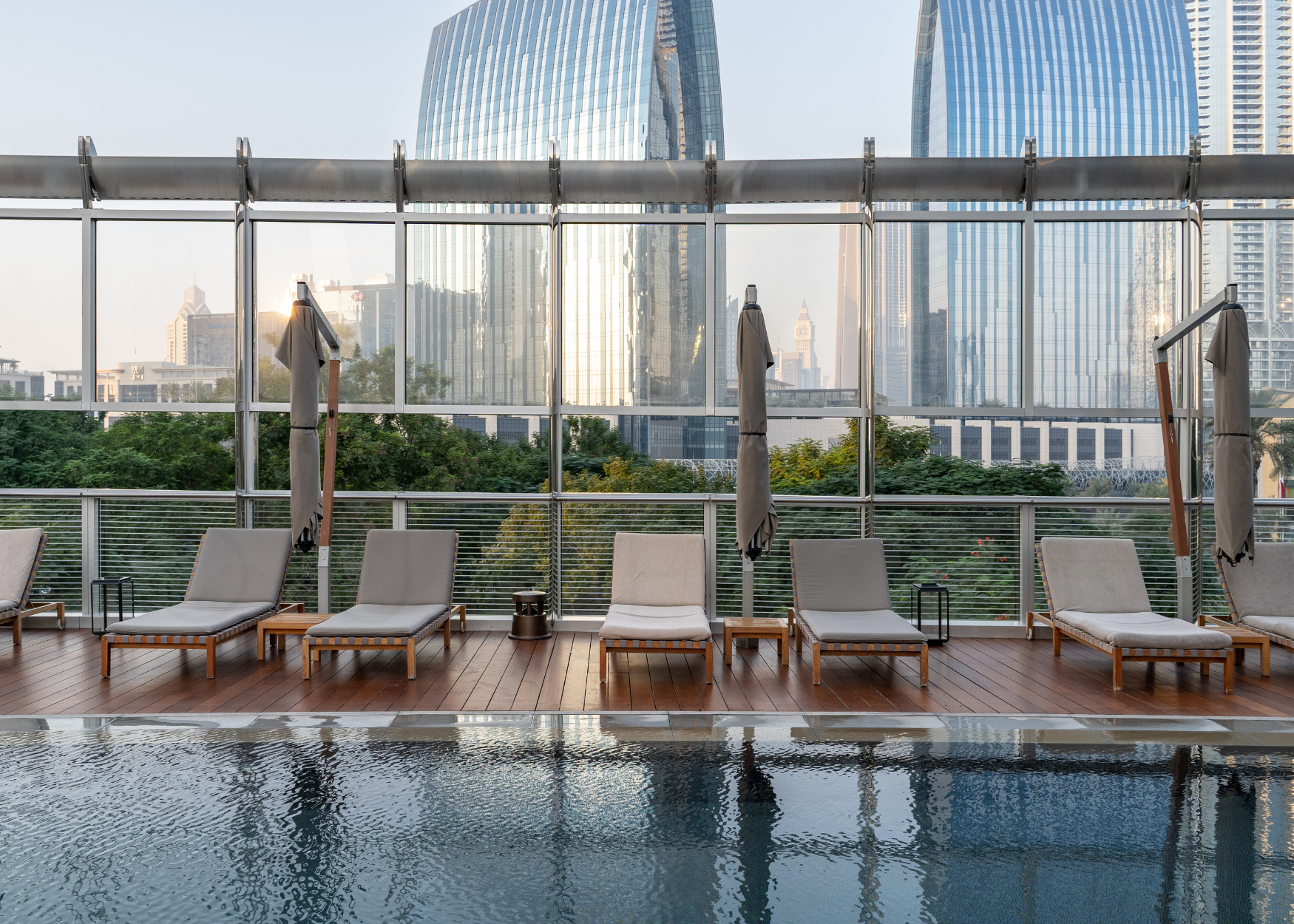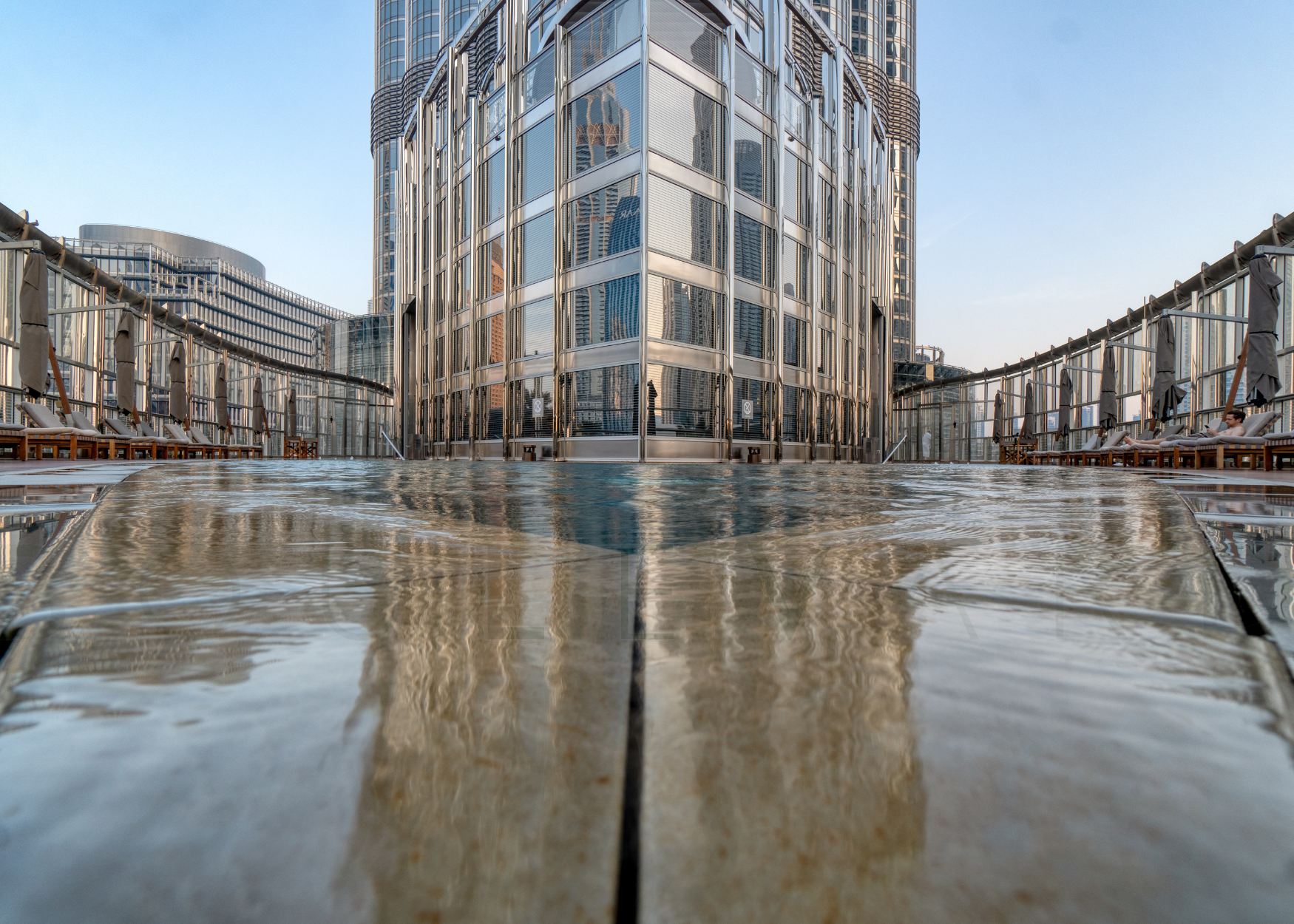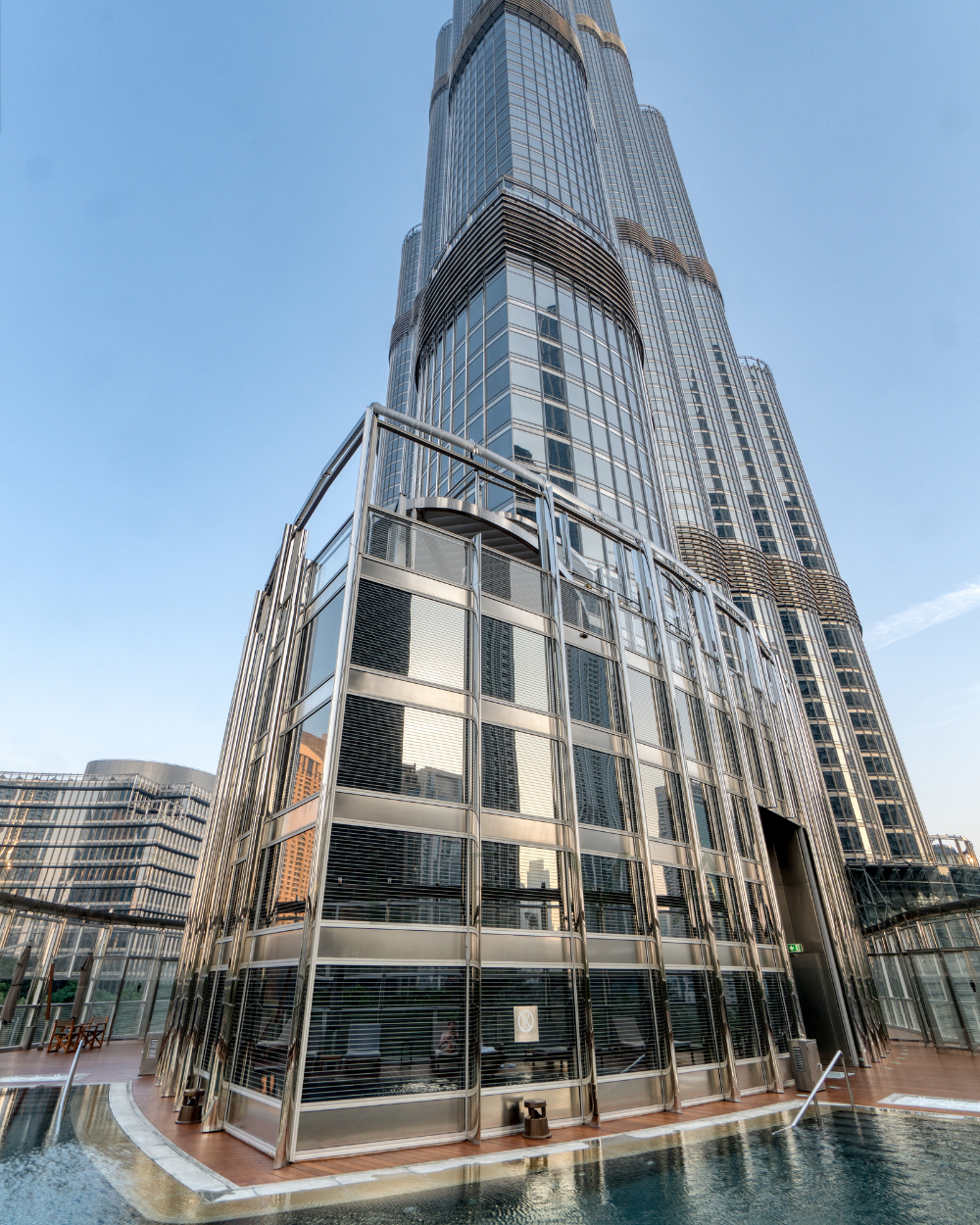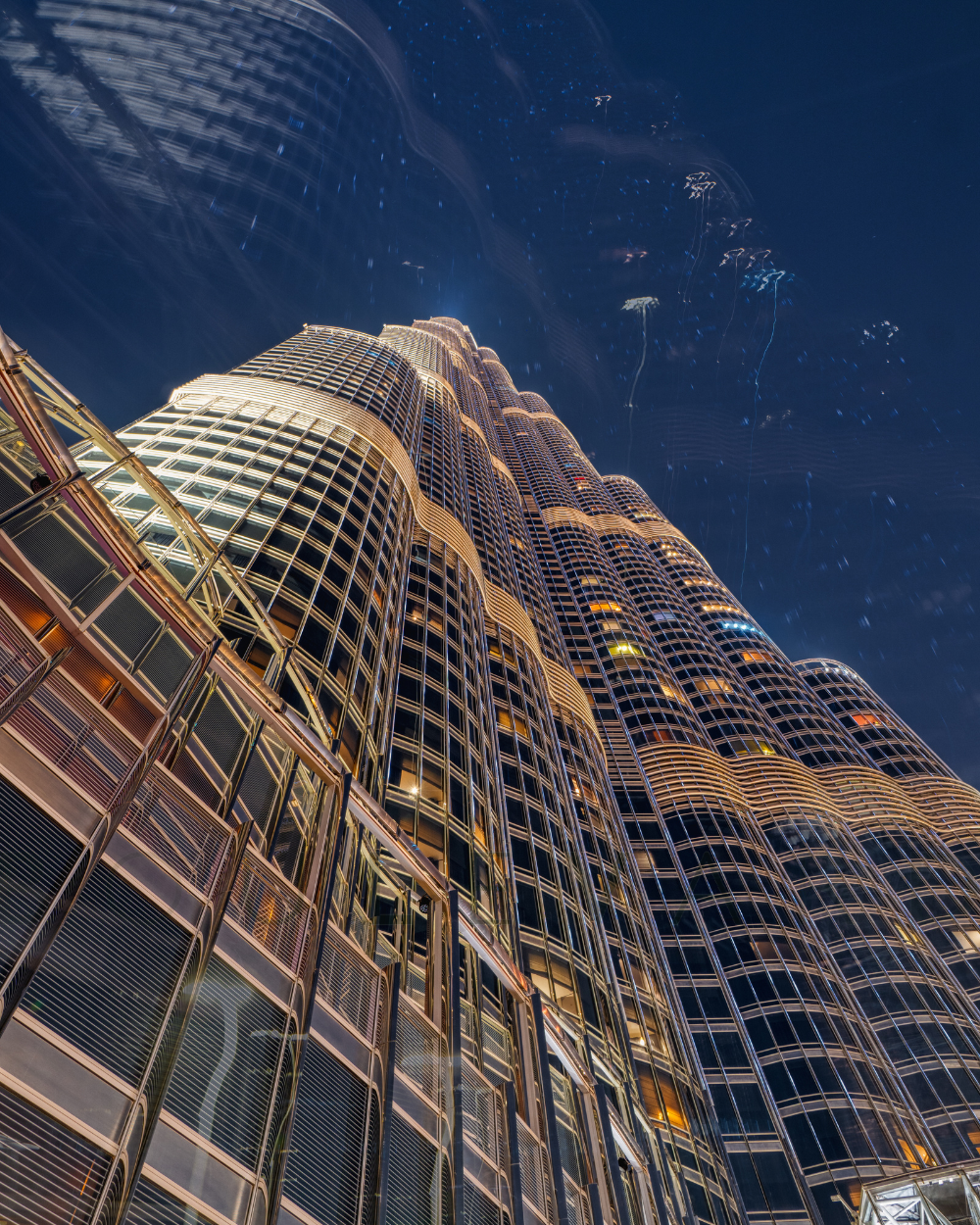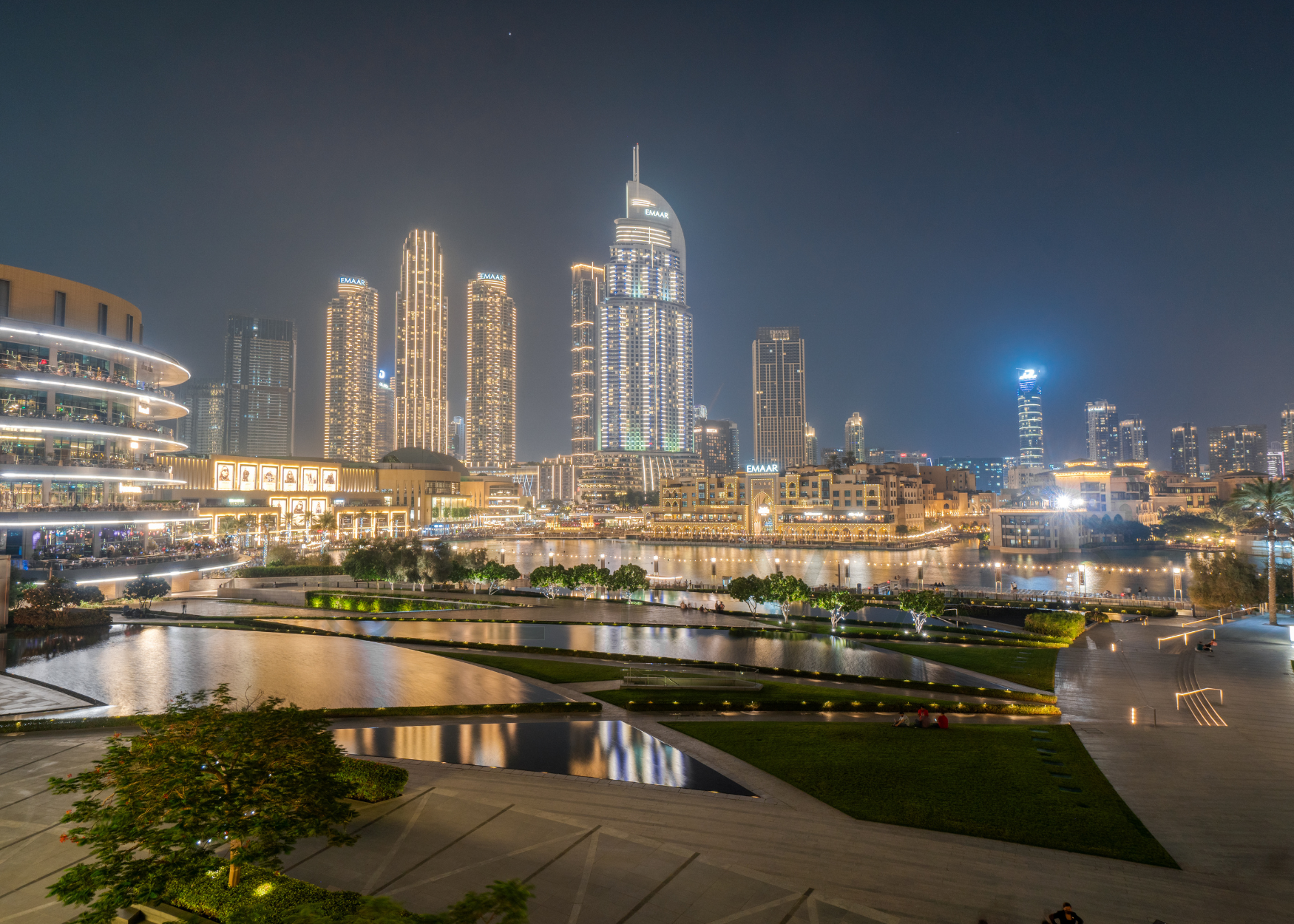 Set in the world's tallest tower, the Armani Hotel Dubai presents the paradox of a luxuriant austerity, where a crisp minimalism of unremitting neutrals and sparing, structured décor is counterposed by curvesome walls, indulgent services and deeply comforting furniture. The spa is a maze of wet and dry saunas, post-treatment relaxation rooms and massage dens, where both the body and the senses are treated to an innumerable range of Armani Privé products. The cool, dark, scented labyrinth leads to the ultra-bright pool terrace, scorching yet resort-like in an impeccably poised, steel-framed and architectural sort of way.
The rooms occupy the first to the eighth floors and the suites are at a remove on the 38th and 39th, and the outlook across the Burj Khalifa Lake and its surrounding skyline is pure Gulf luxury – ultra-modern and utterly unabashed in its ambition and its excess. The Fountain is perhaps its purest expression, an almost unfathomable feat of engineering that is expansive and intricately detailed, but also – and surprisingly – sublime in its choreography and lighting and breathtaking interpretations of the soundtracks.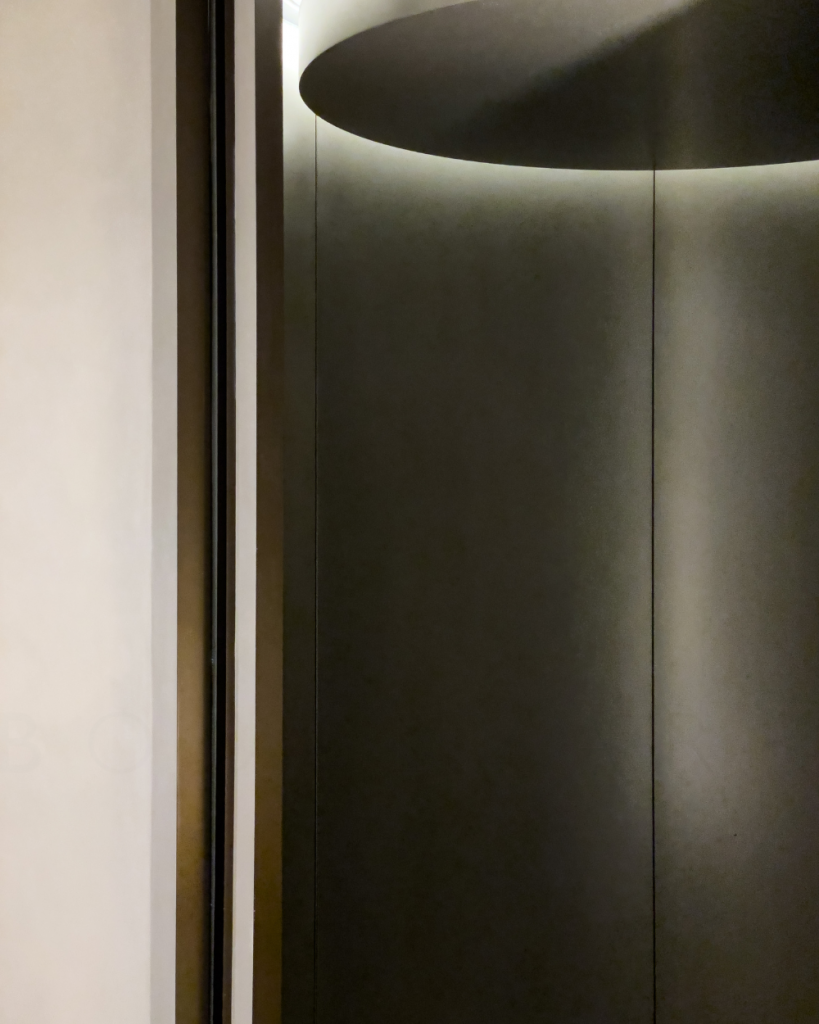 Sitting on the restaurant terrace, taking in the half-hourly show, negroni in hand, it's a world away from the old-world understatement of its Milan counterpart. But like the fashion, the decor, the service and the scent, it's unmistakably Armani.
---
Read next: