Designer furniture highlights from Salone del Mobile 2023
By Hamish McDougall
Photography by Boulevard
Milan's incomparable Salone del Mobile furniture fair showcased exquisite visions of the designer life from the world's most desirable maisons. Here are Boulevard's takeaways…
Versace Home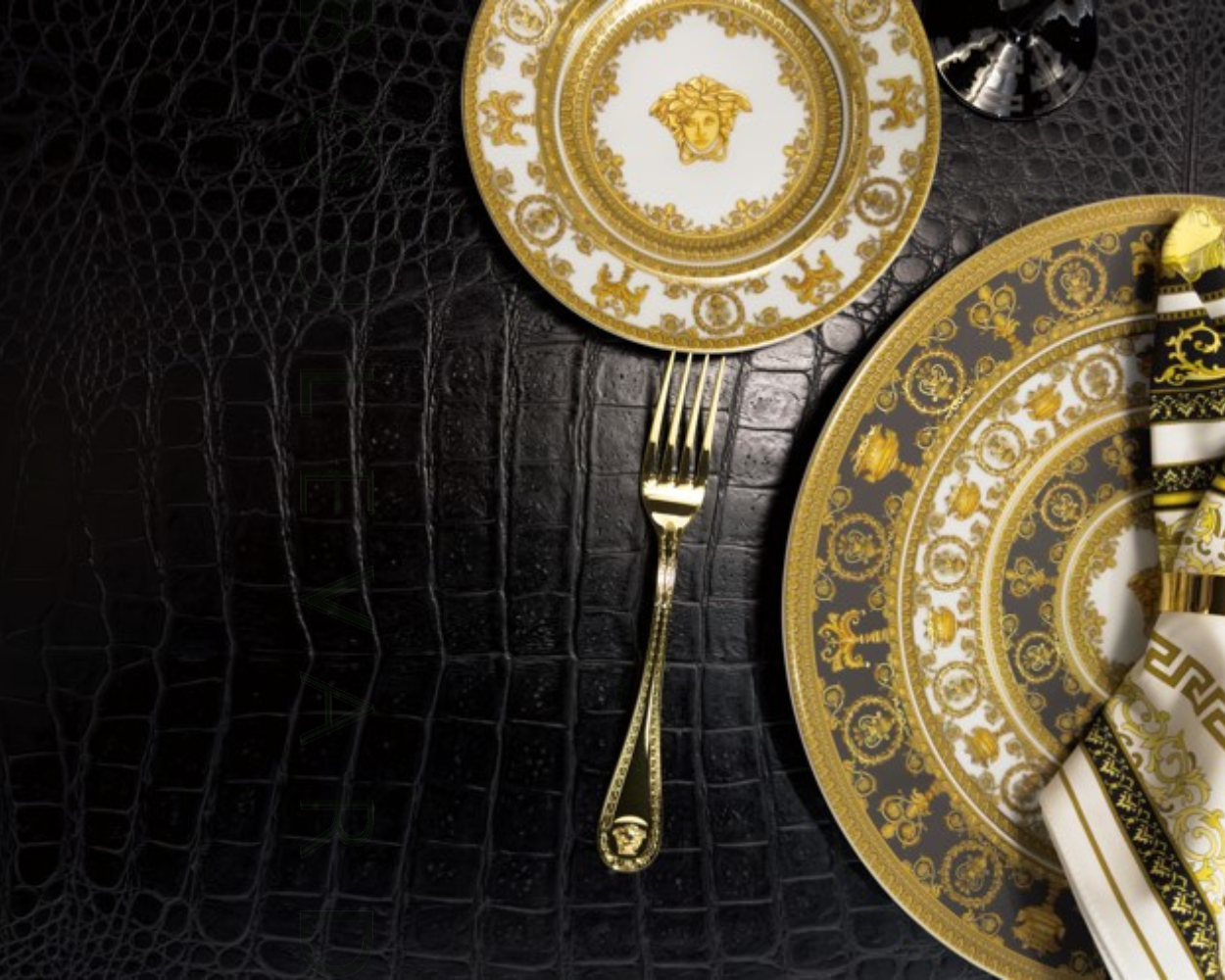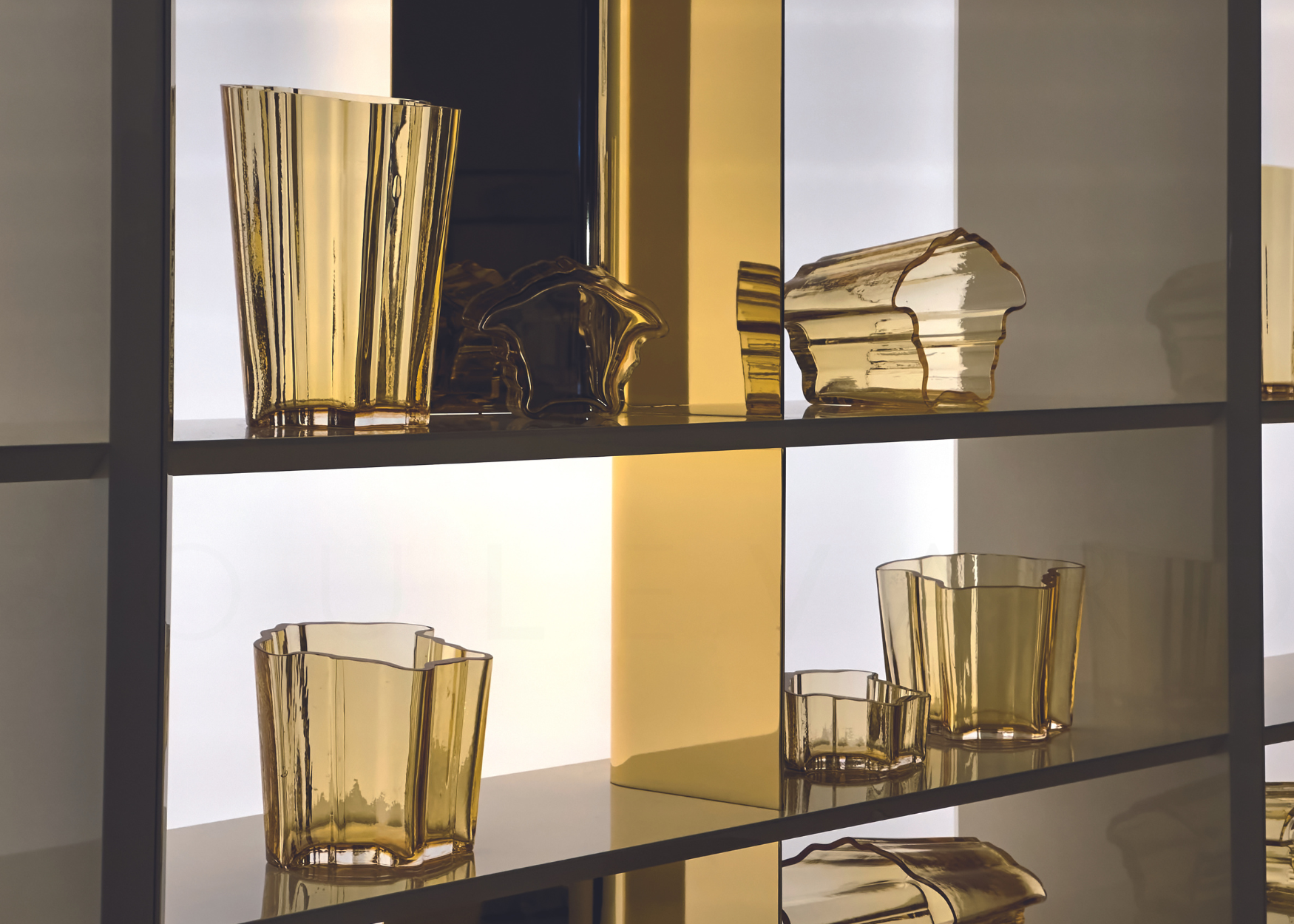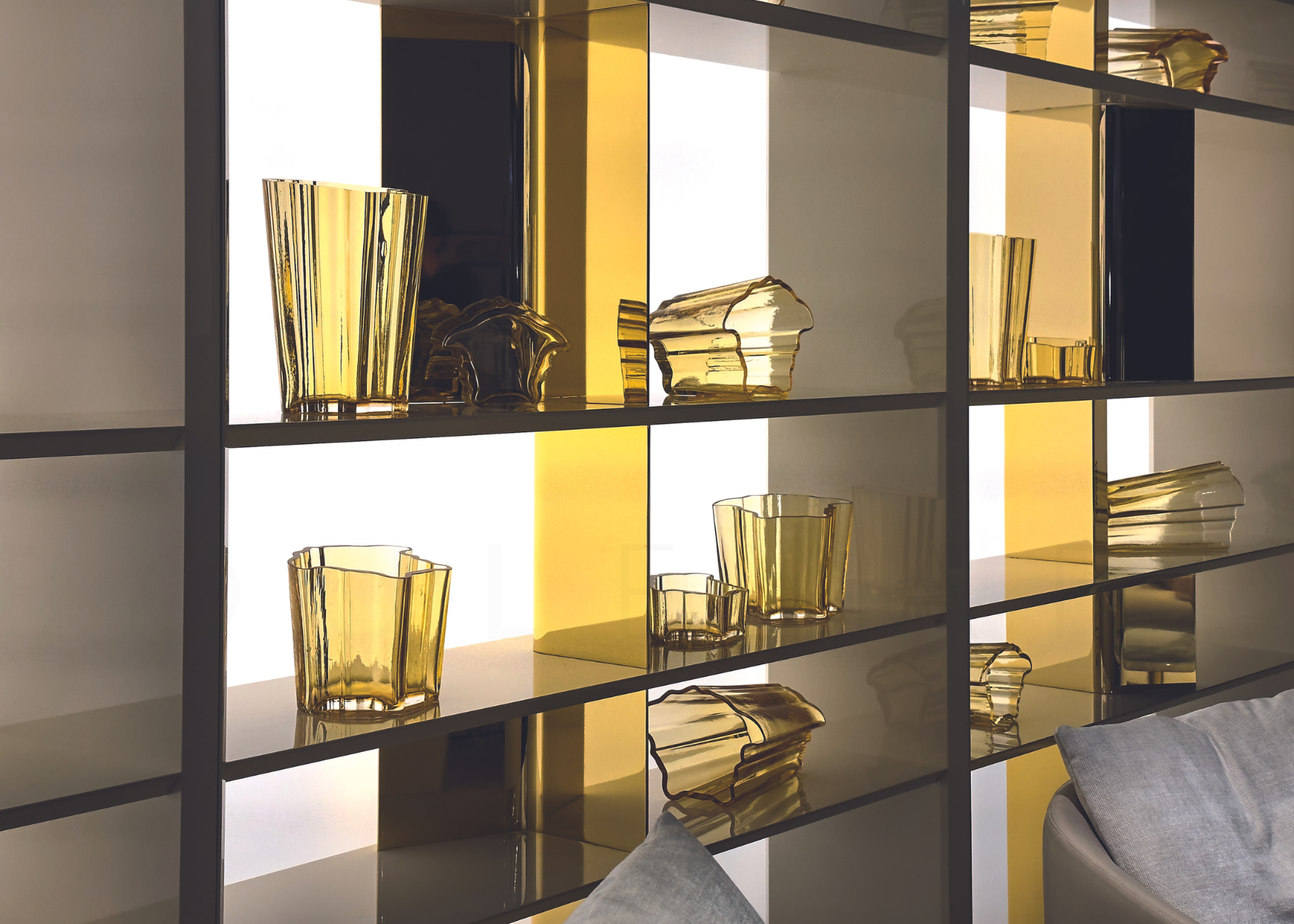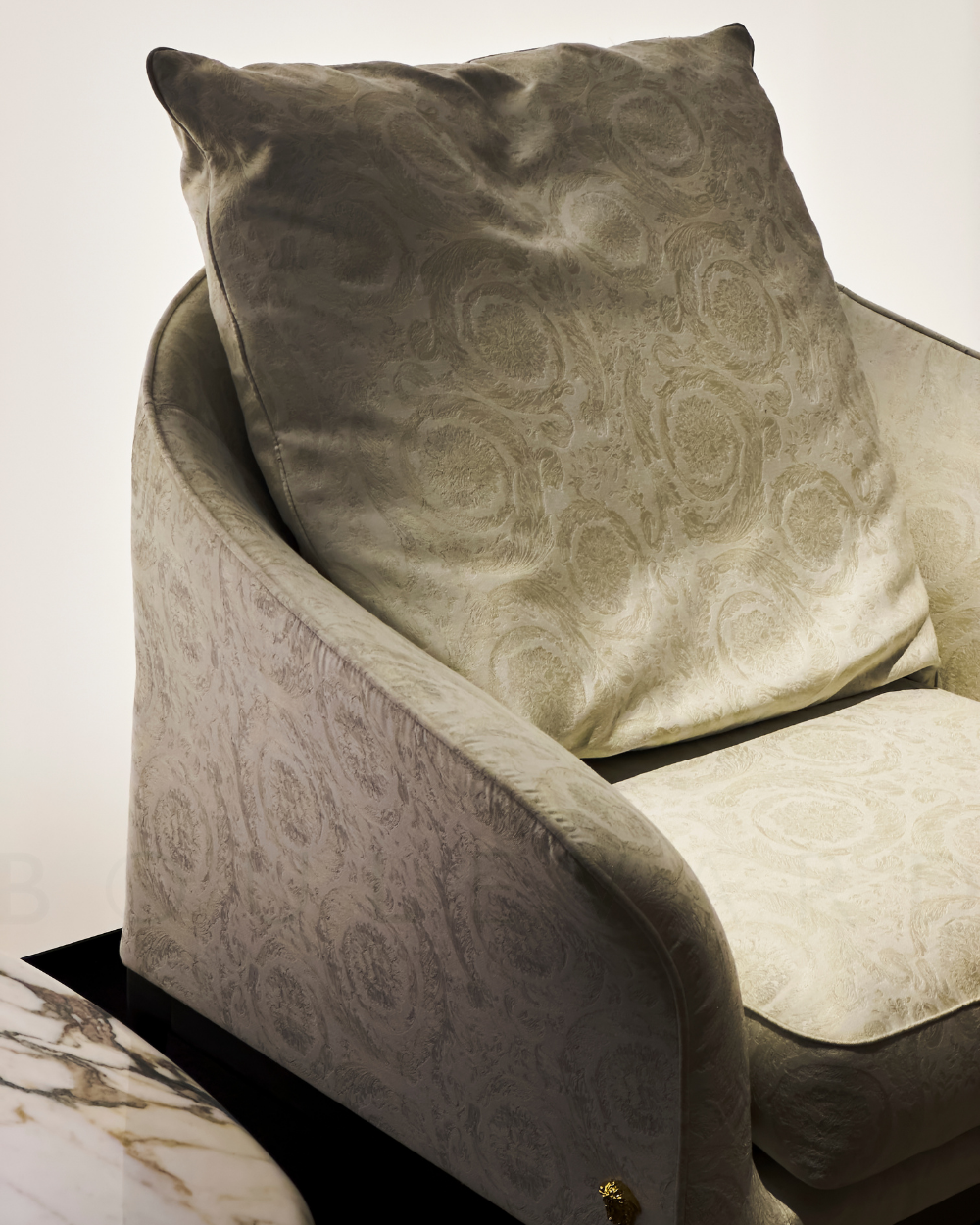 From the crocodile-embossed black leather dining table (and matching sofa suite) to the trademark baroque prints, slashes of gold, and classicist touches – shown here in the vases' Medusa-head logo profile – Versace Home steps up the maison's beloved incongruity of elegant overstatement.
---
Roberto Cavalli Home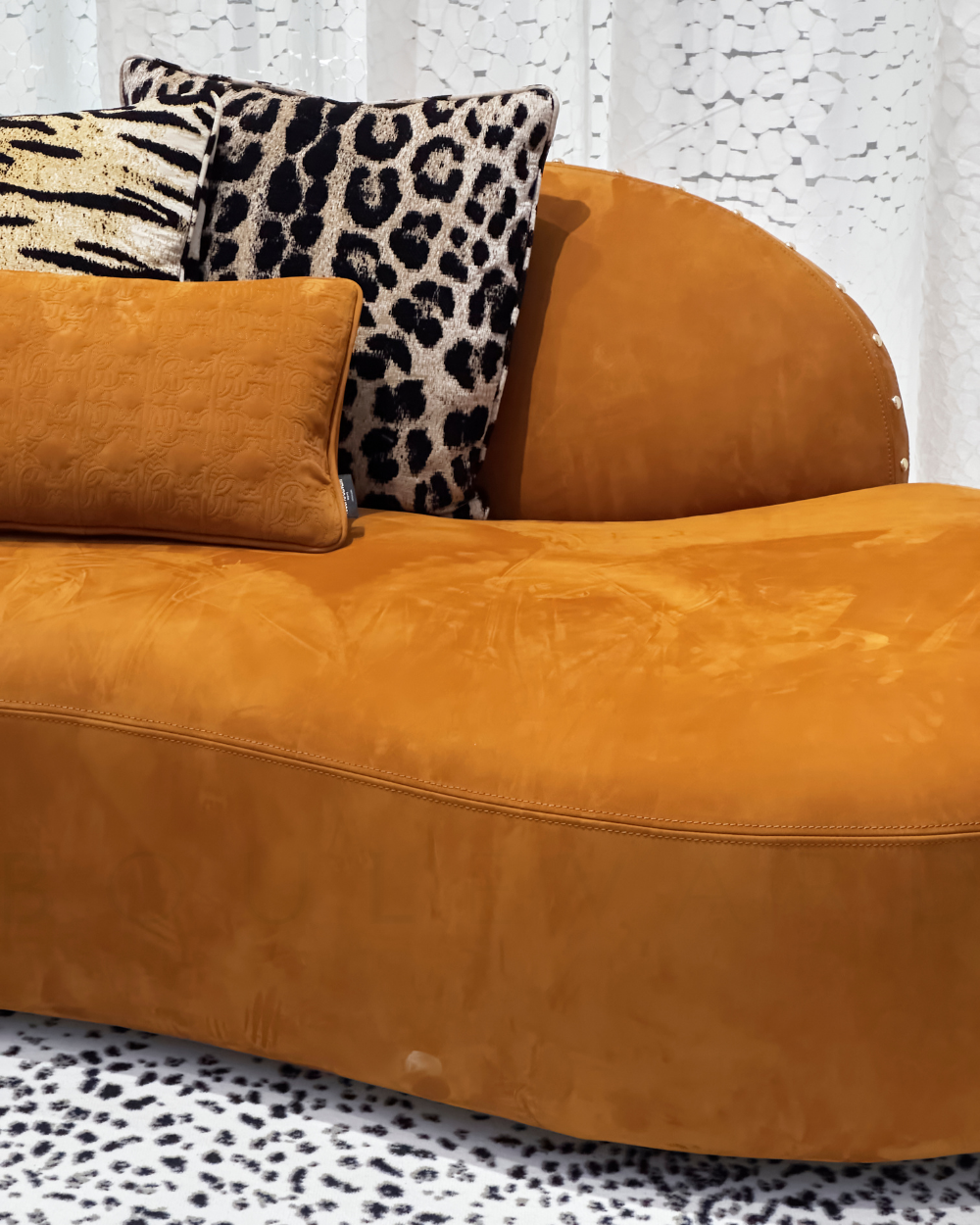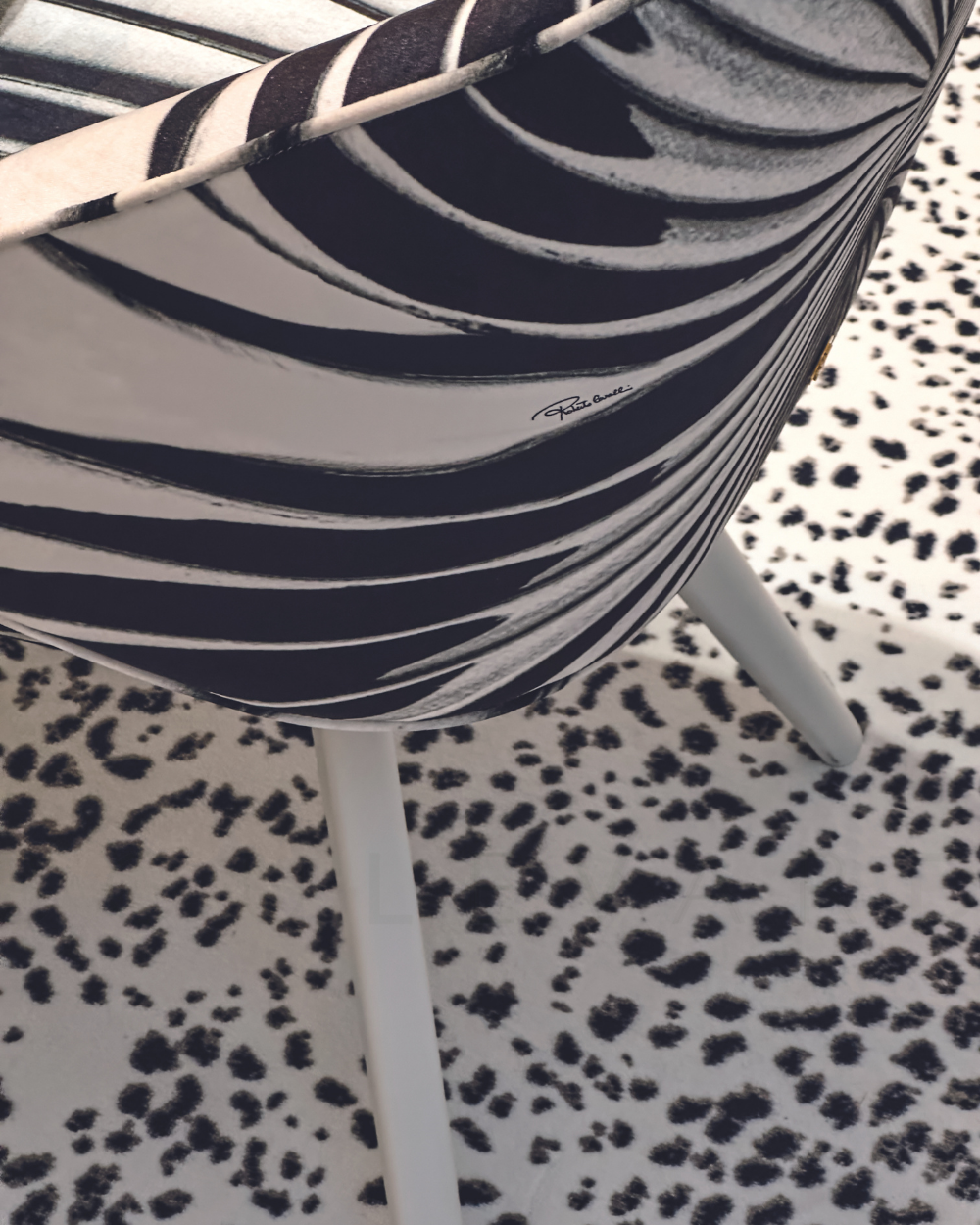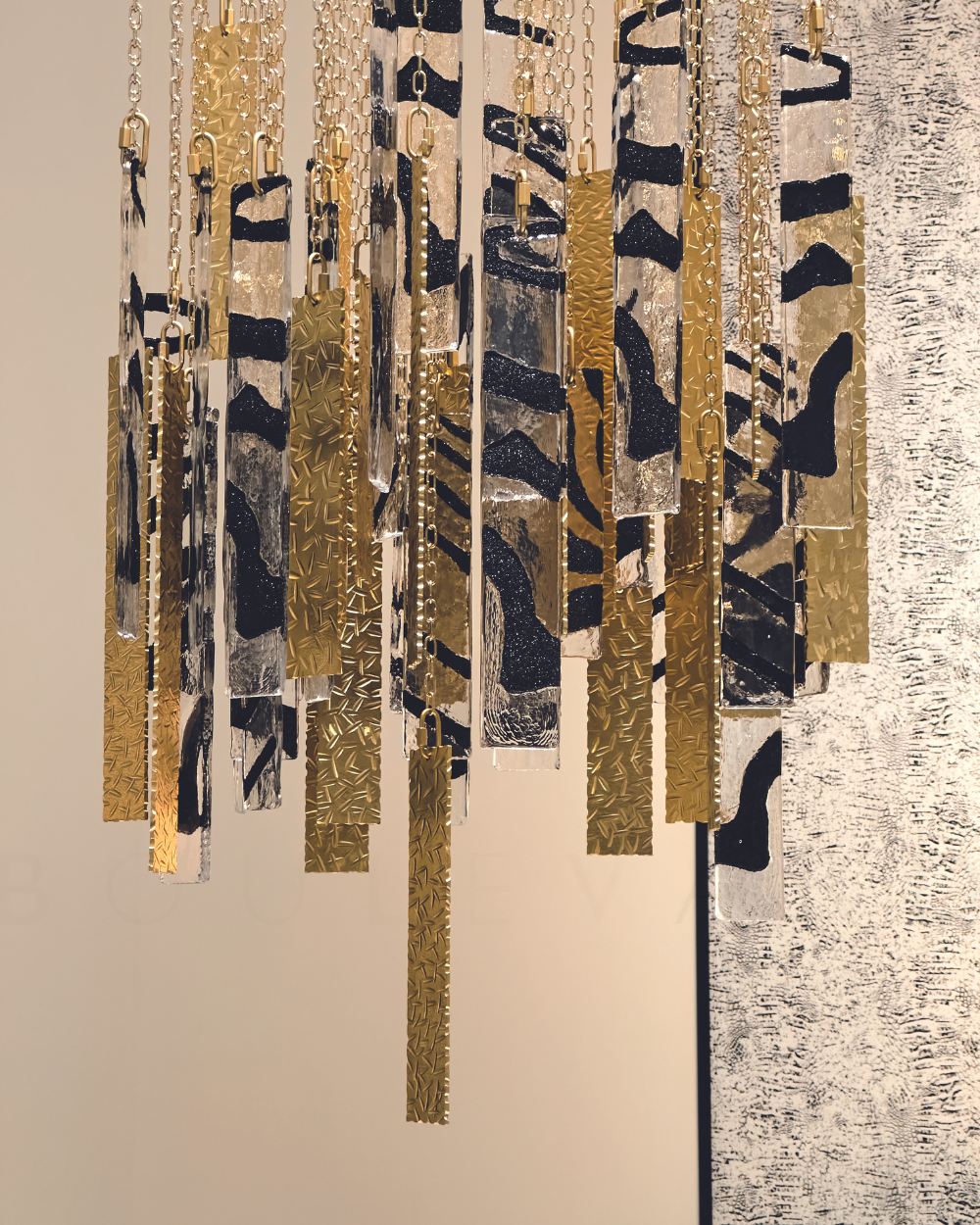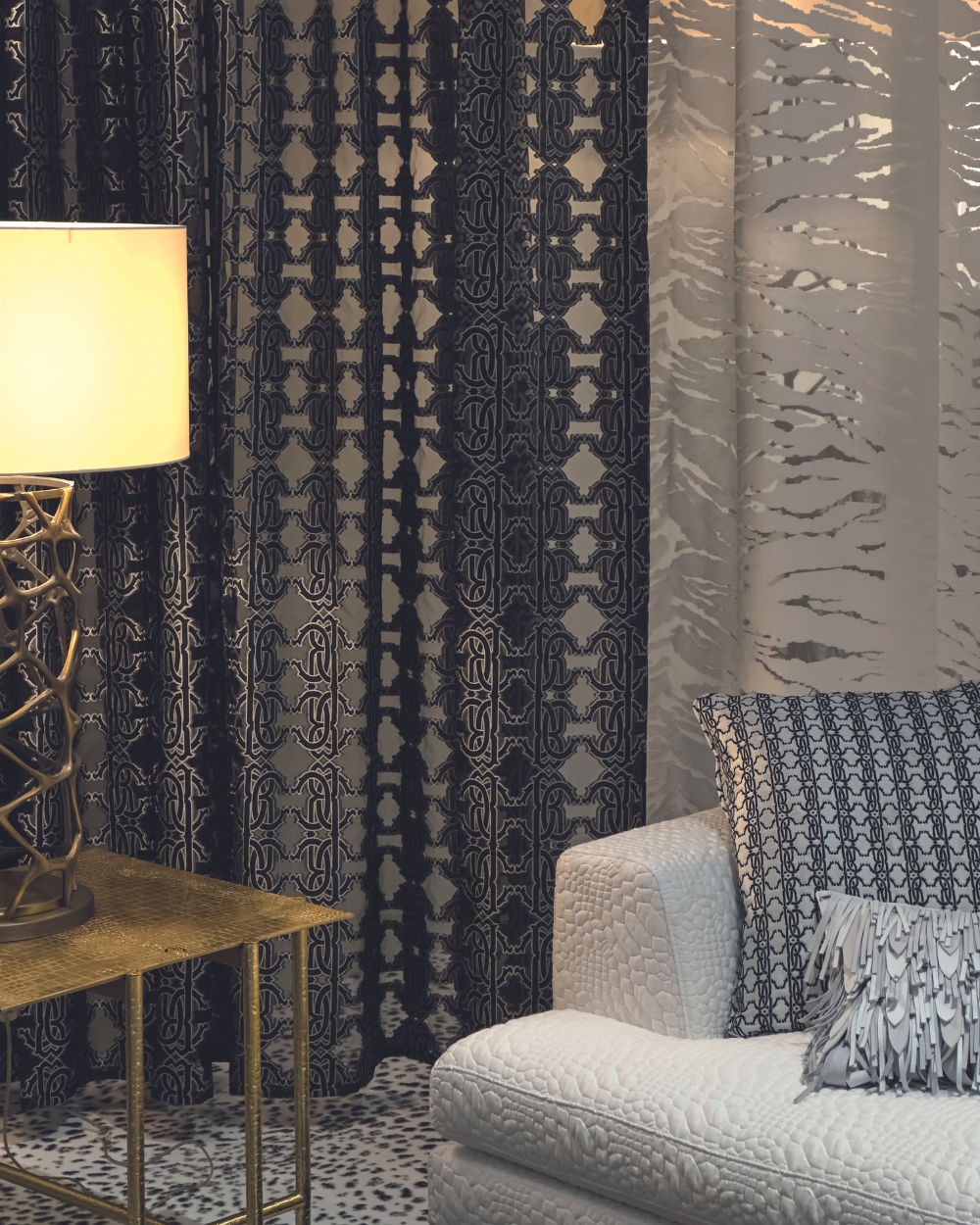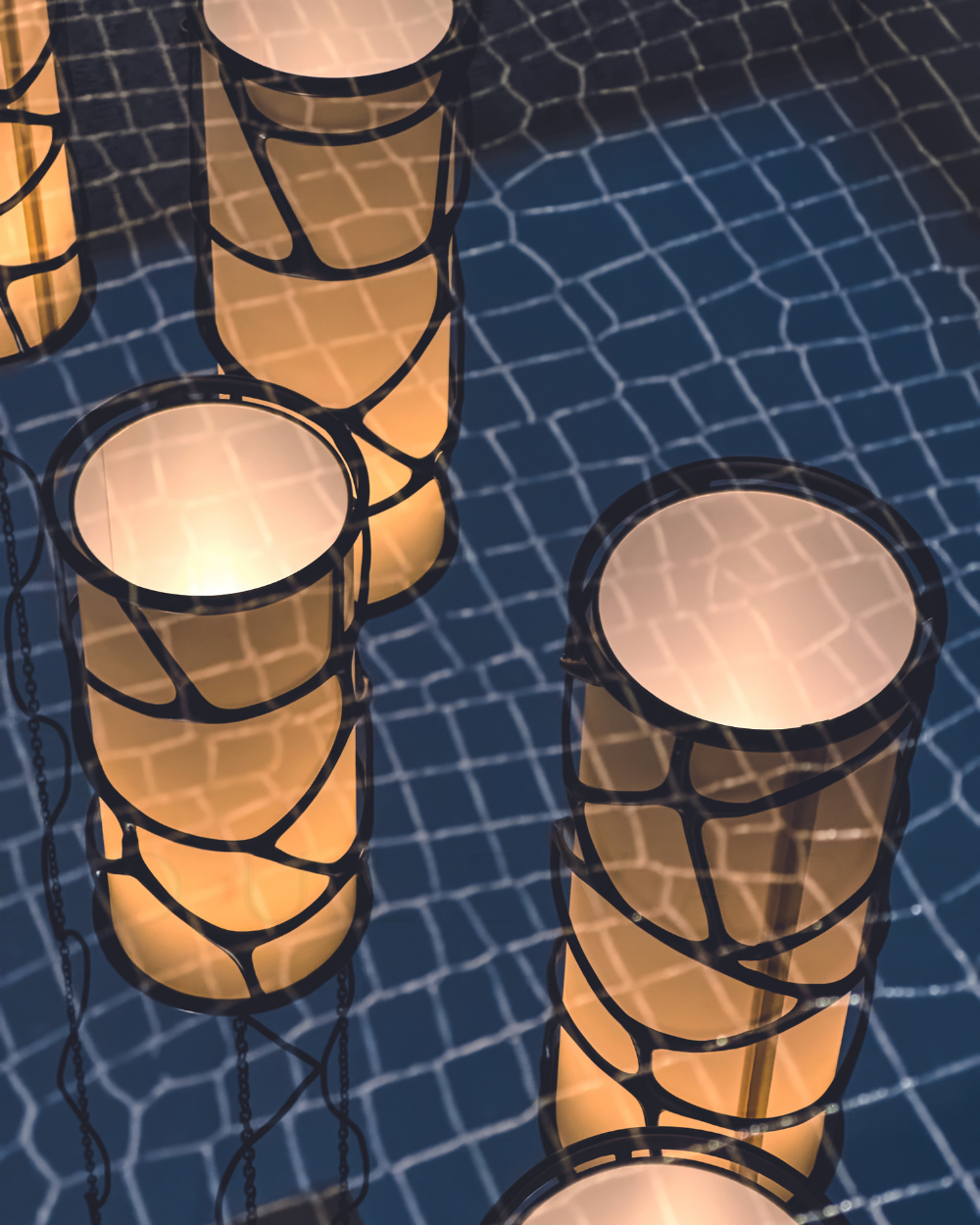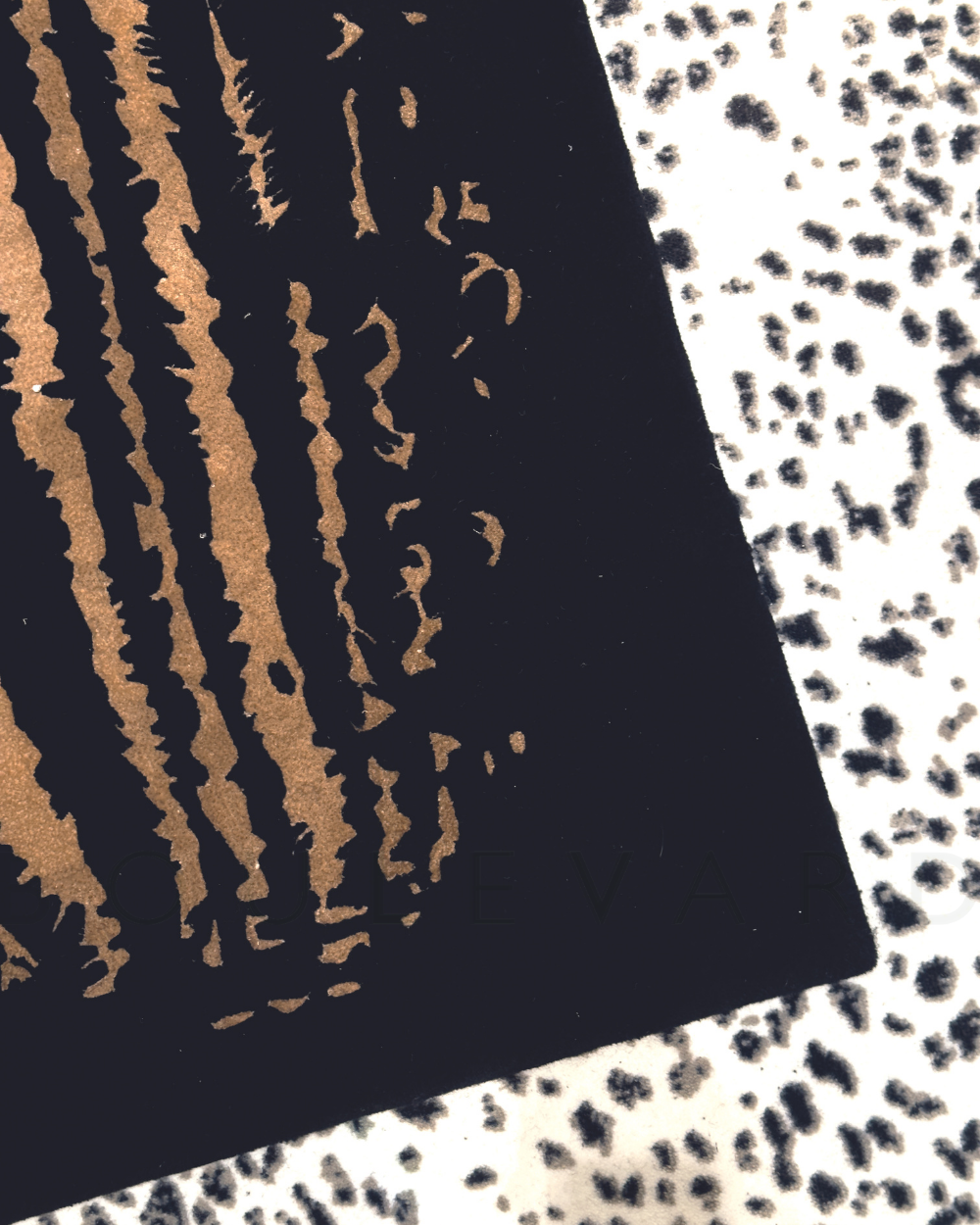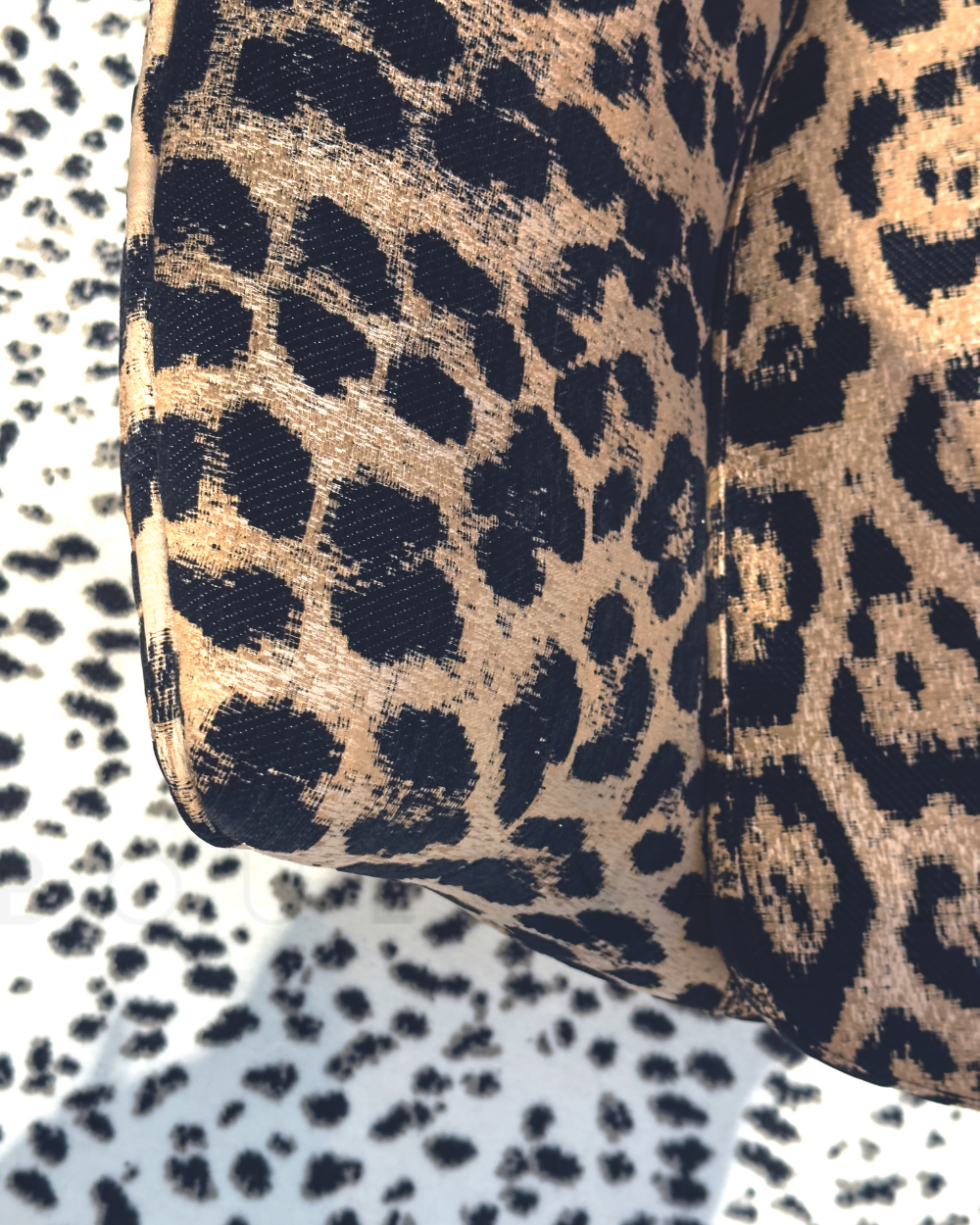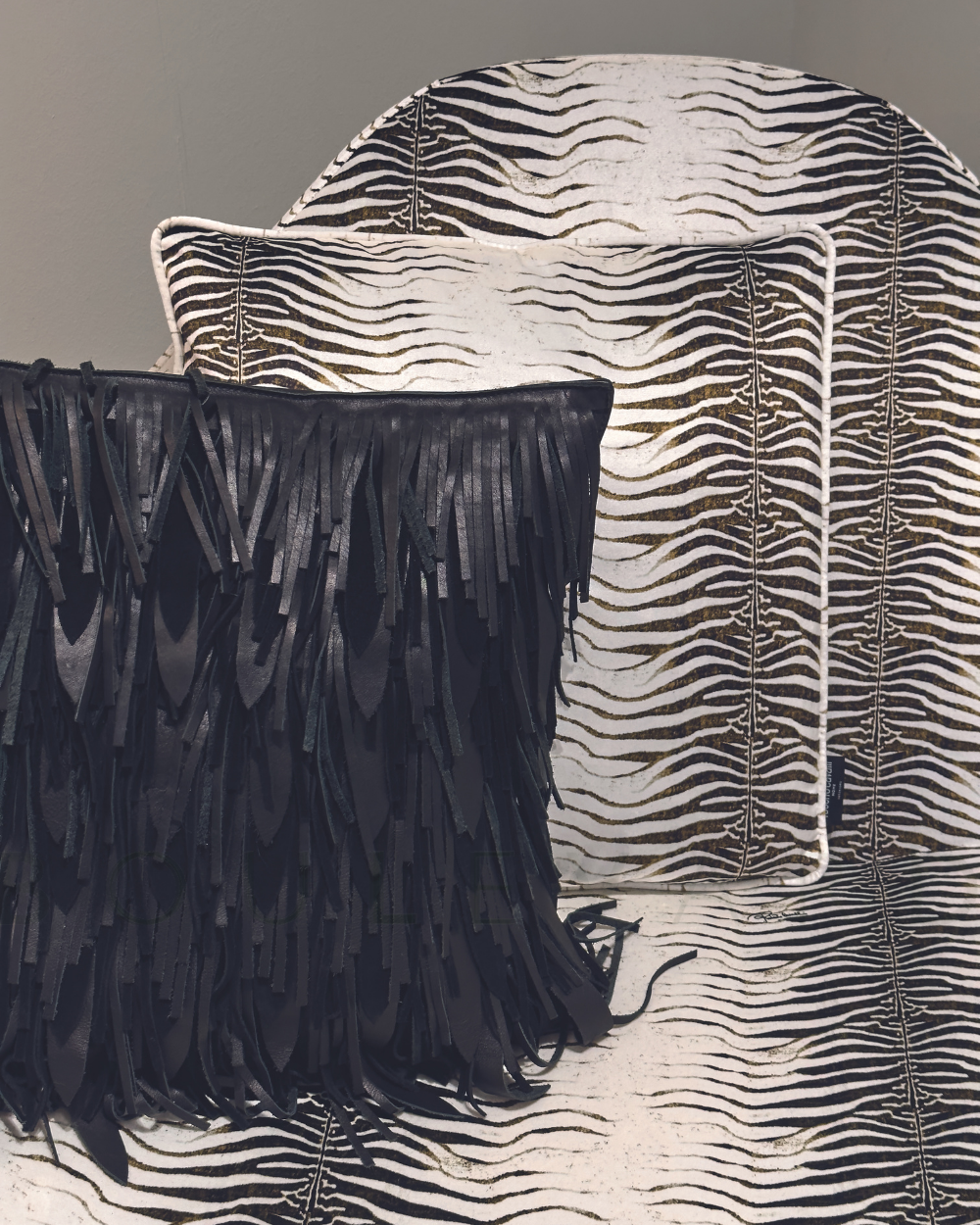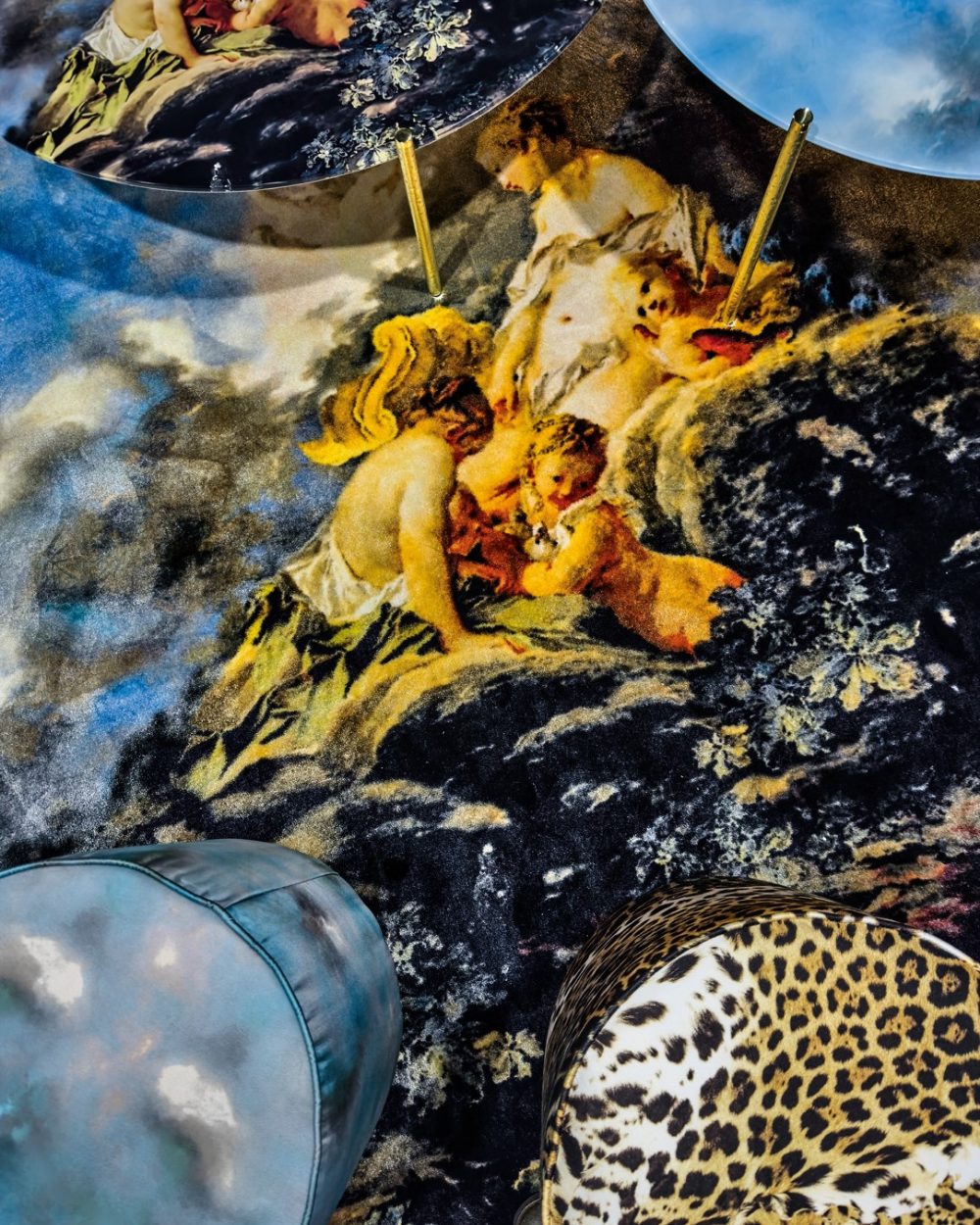 Cavalli was never going to disappoint on the expected riot of print on print on print. Nevertheless, the tigers and dalmatians made room for elegant pendants, a curvaceous sofa in sensual burnt orange, and a stunning formal lounge in wall-to-wall Renaissance prints (as shown in the main image).
---
Baxter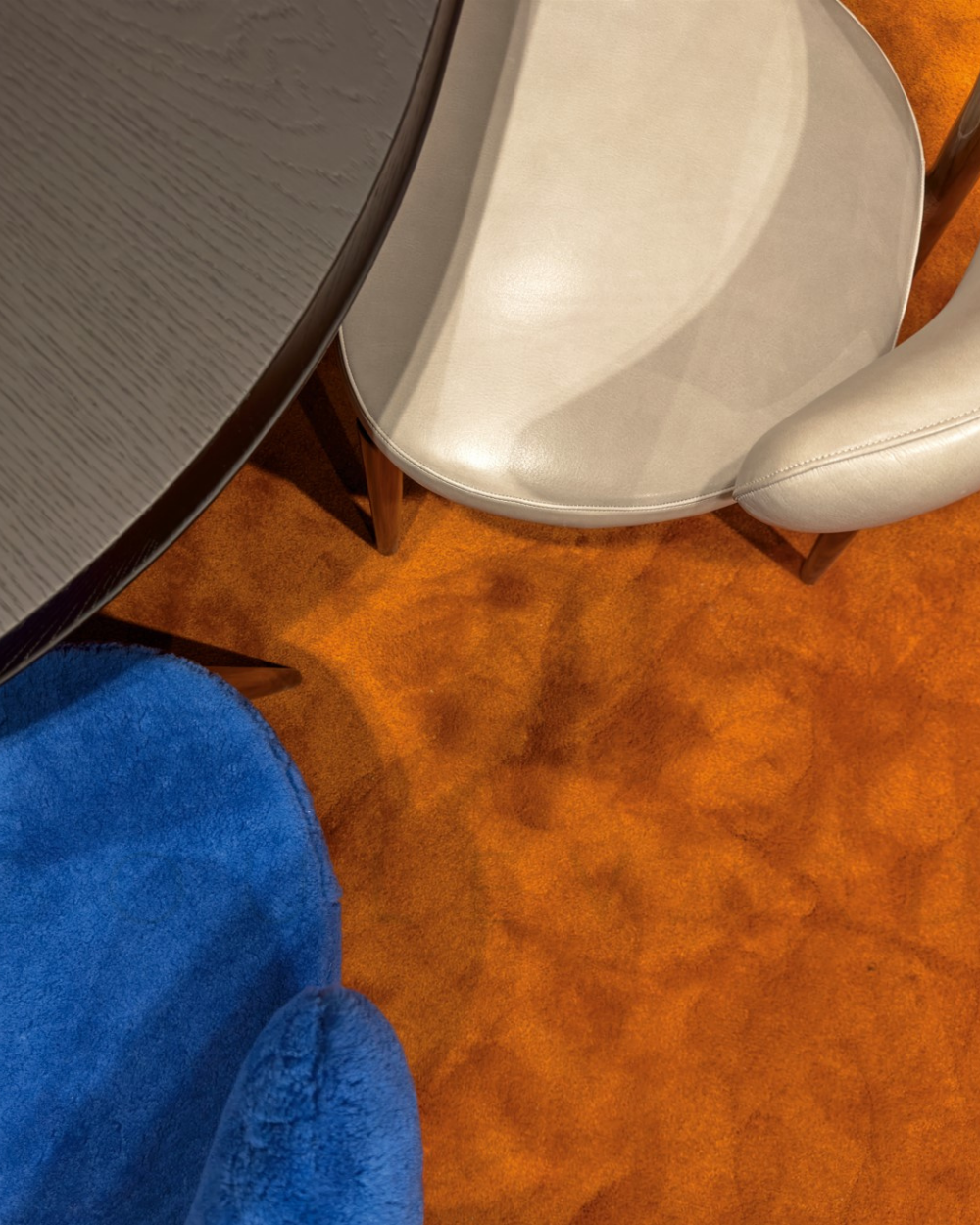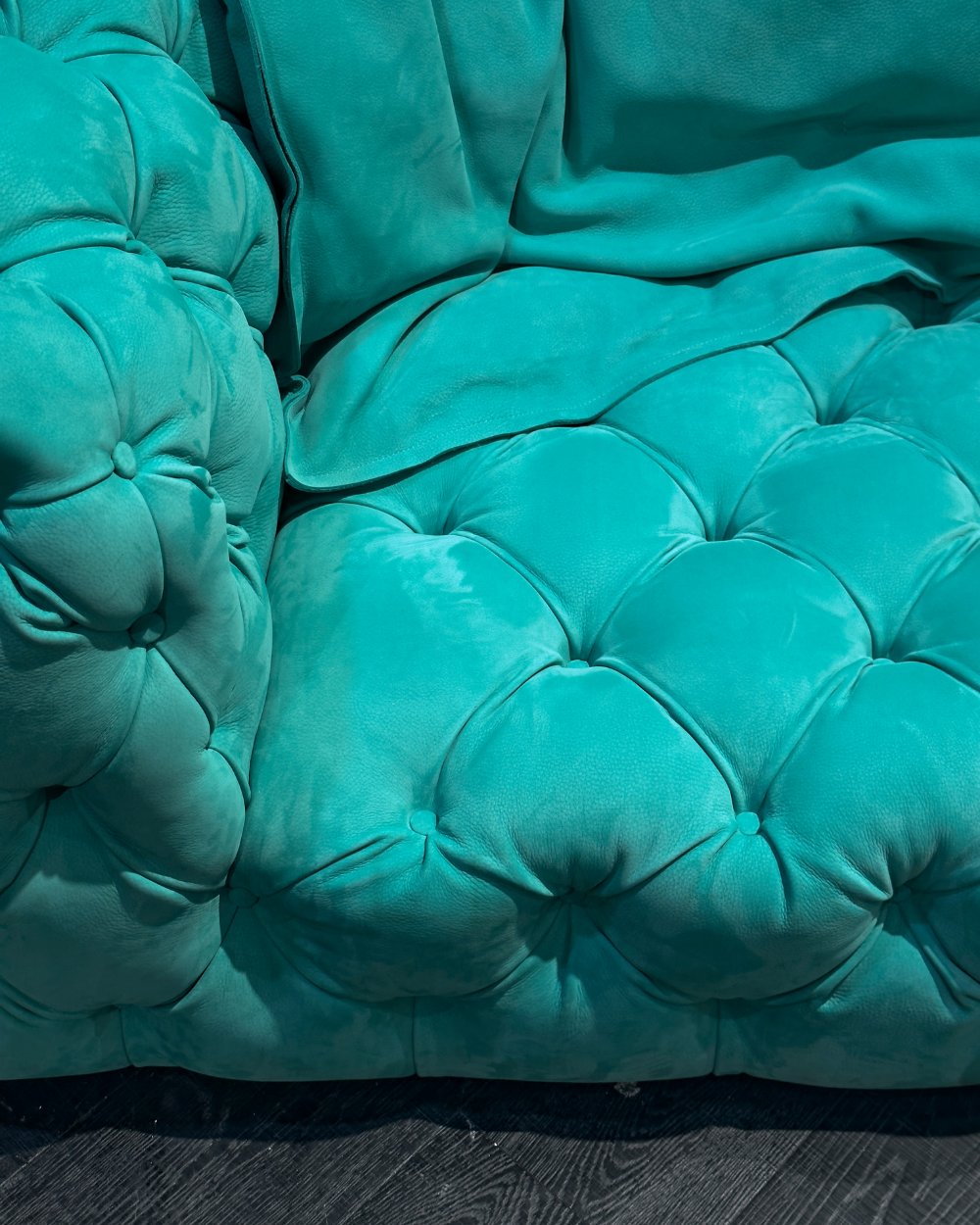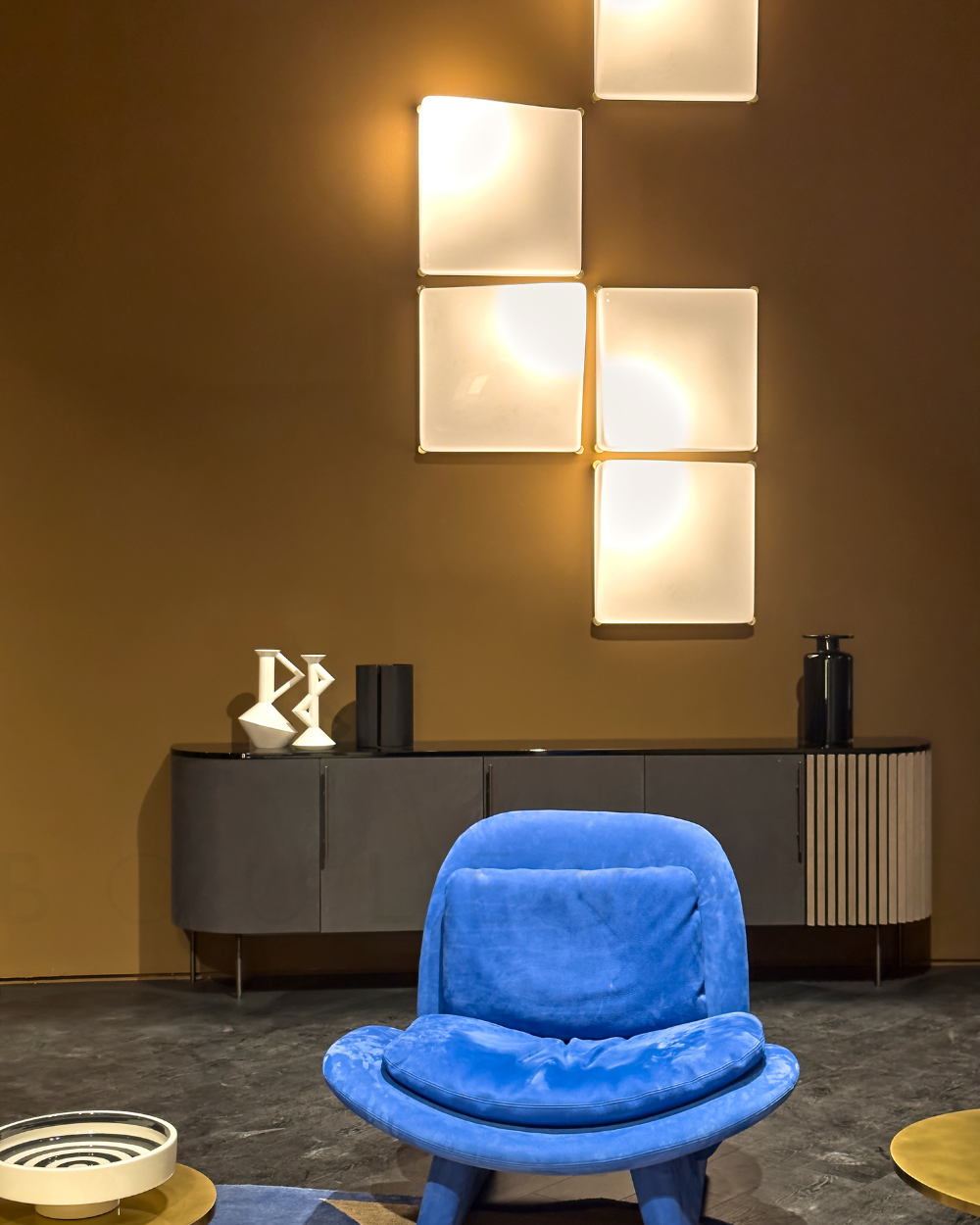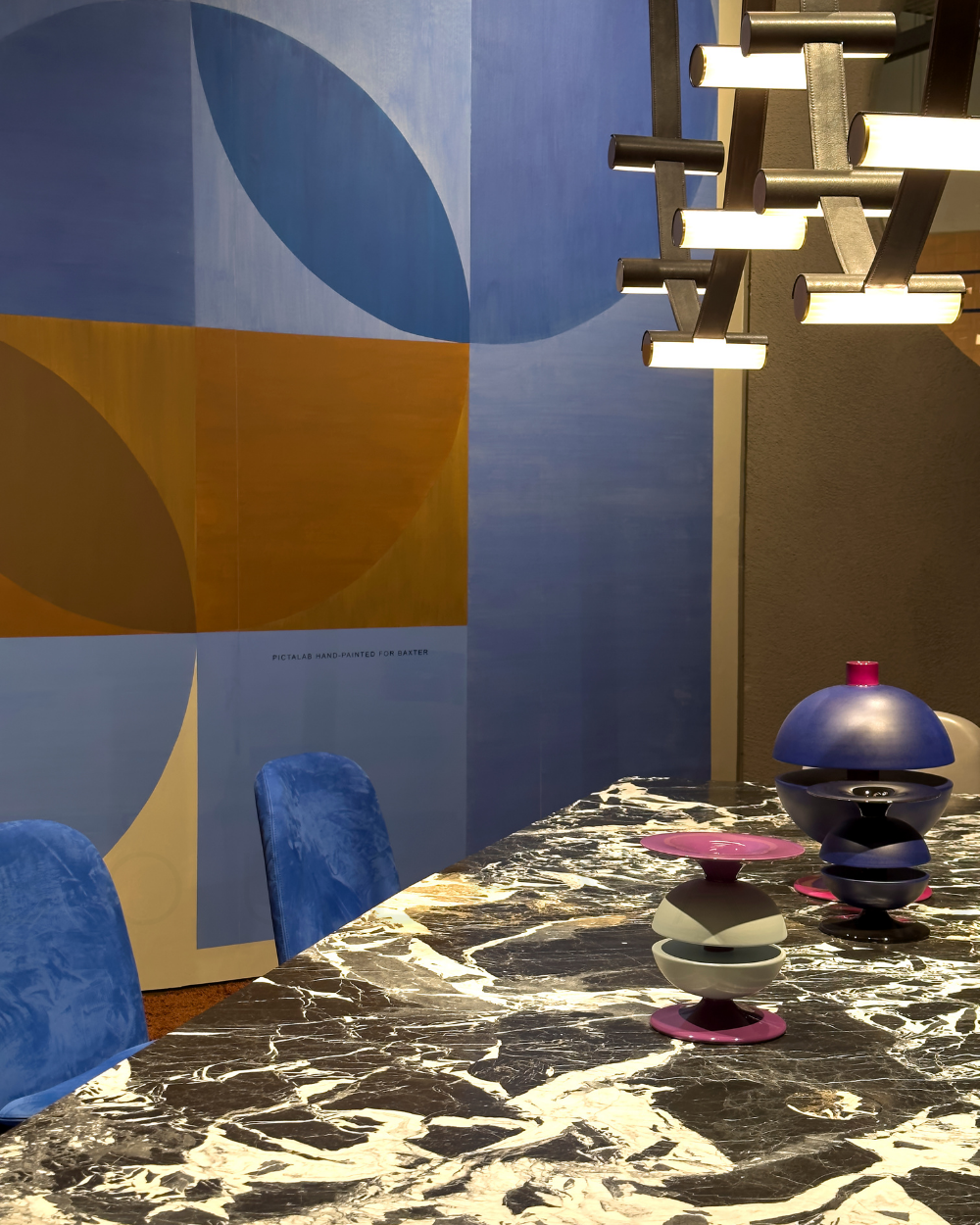 In an evolution from last year's irresistible pairing of sage green and aubergine, Baxter in 2023 leans into two bold combinations of, firstly, a piercing aqua and accompanying greys and neutrals, and secondly the startling marriage of electric blue and a bright, lightly burnt orange. These playful iterations were, as ever, underpinned by a depth of textural materiality.
---
Christopher Guy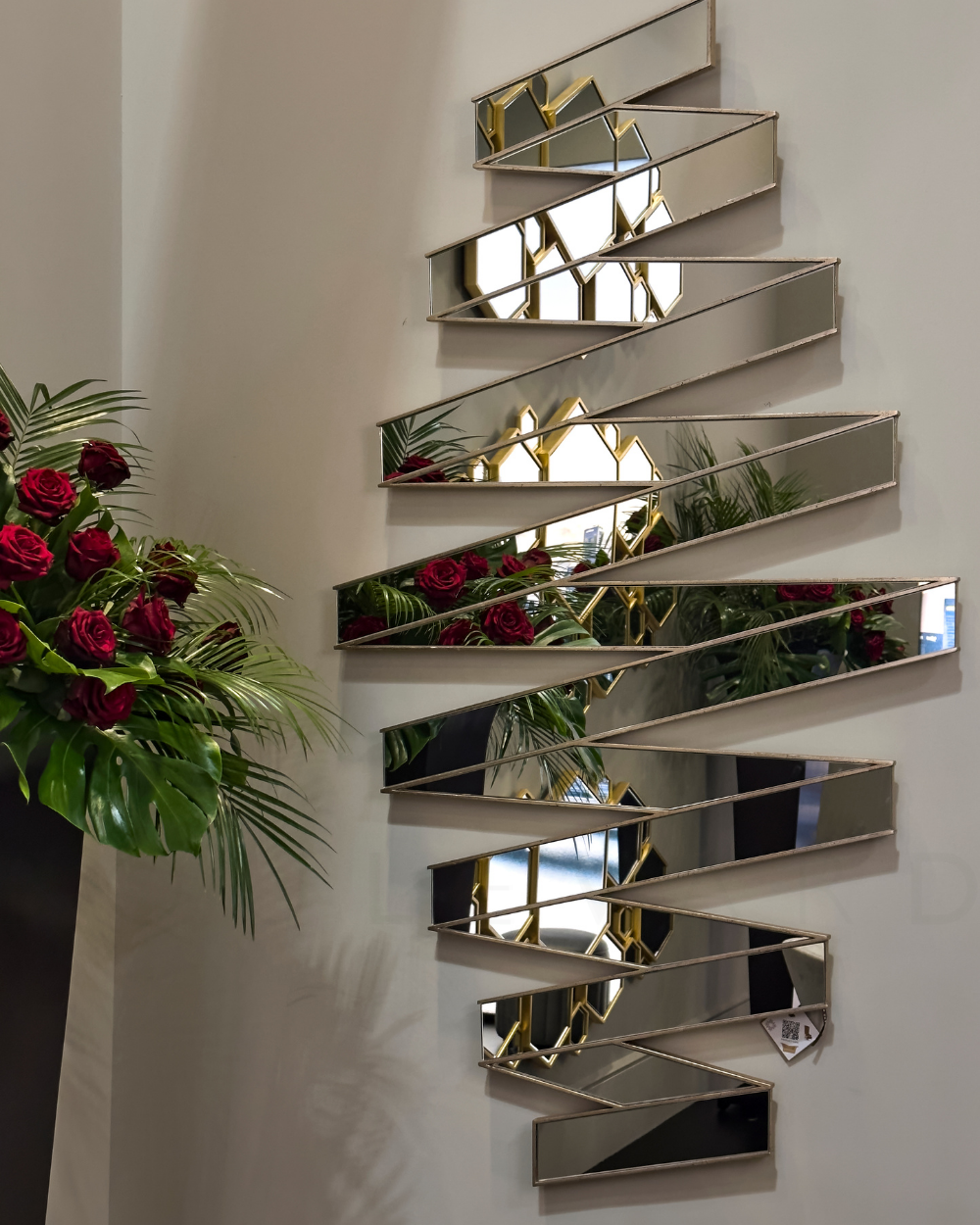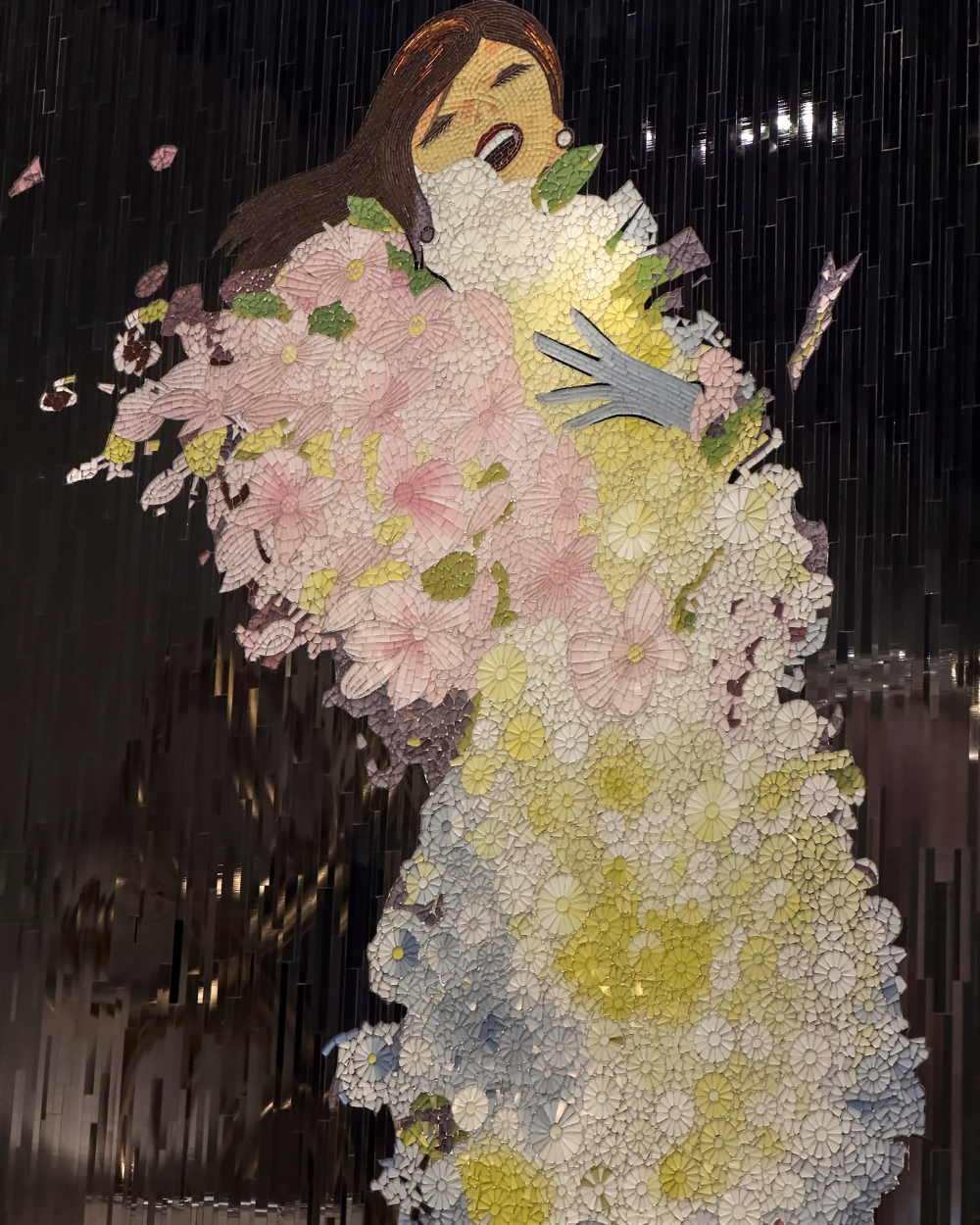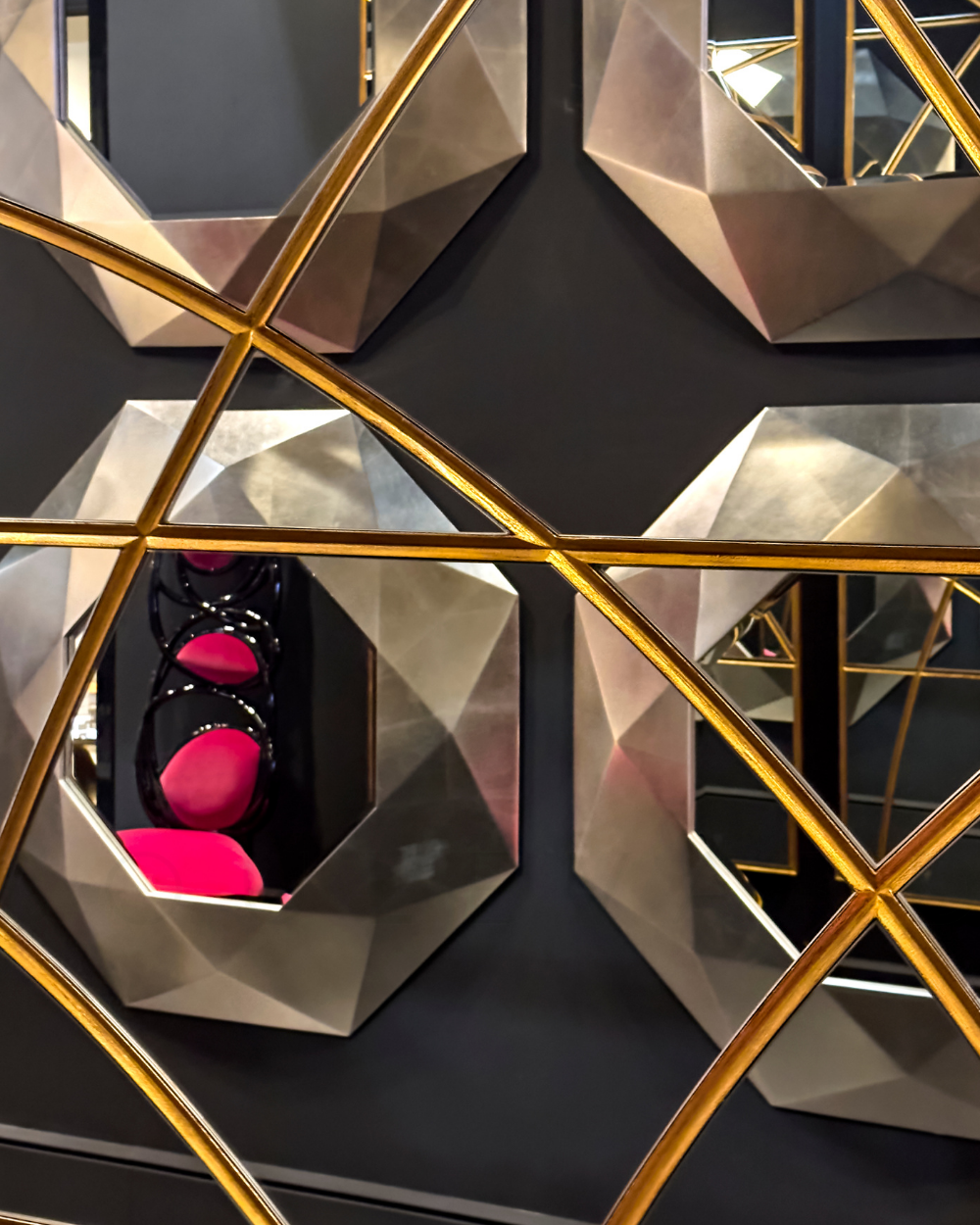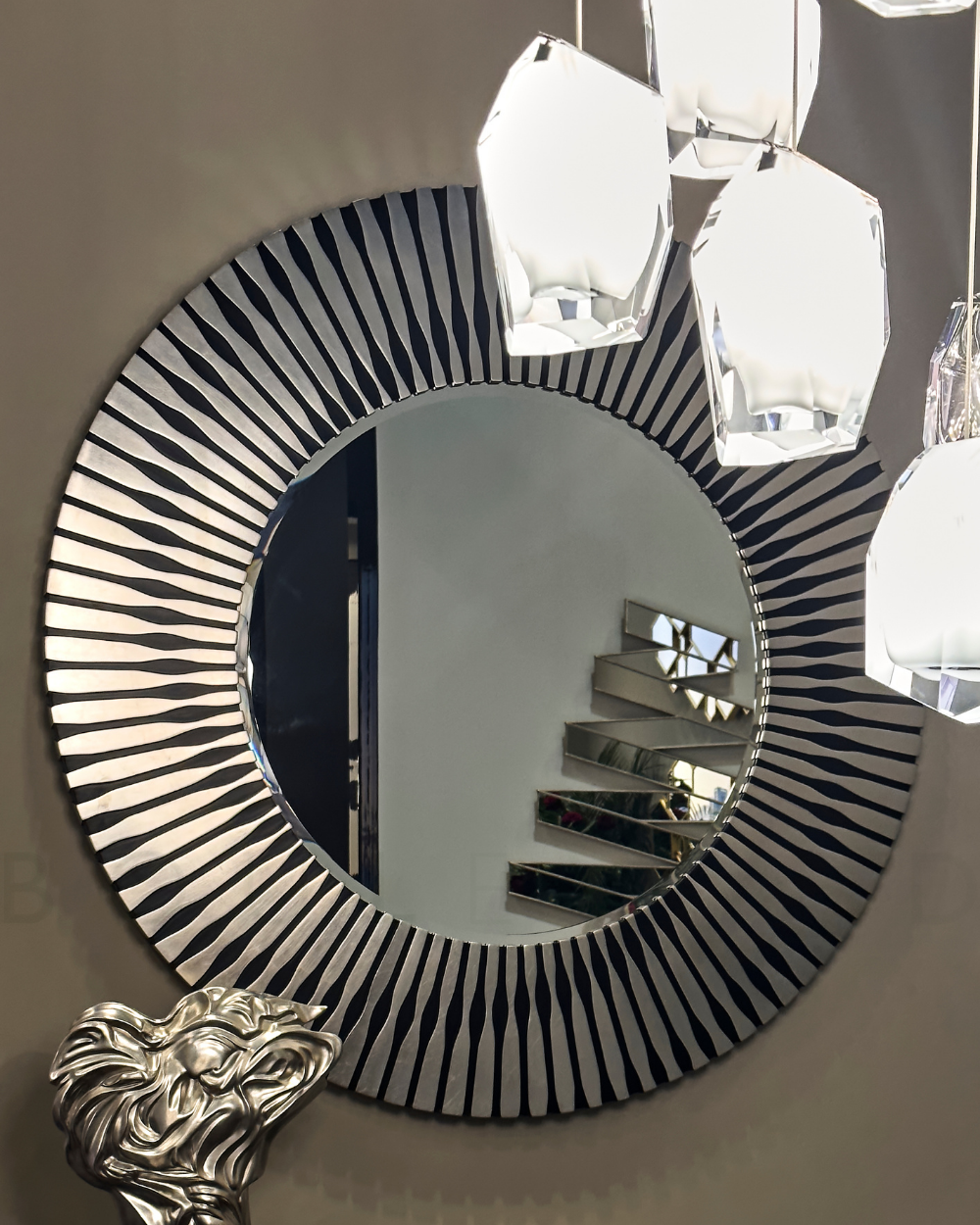 Having started with mirrors – statement, extraordinary mirrors – before branching out into furniture and decor, CG in 2023 takes the mirror to another level: where it abandons any pretense at function and simply dazzles. Competing for wallspace were the mosaics, including a glamorous reproduction of Tamara de Lempicka's 'In the red Bugatti'.
---
Flexform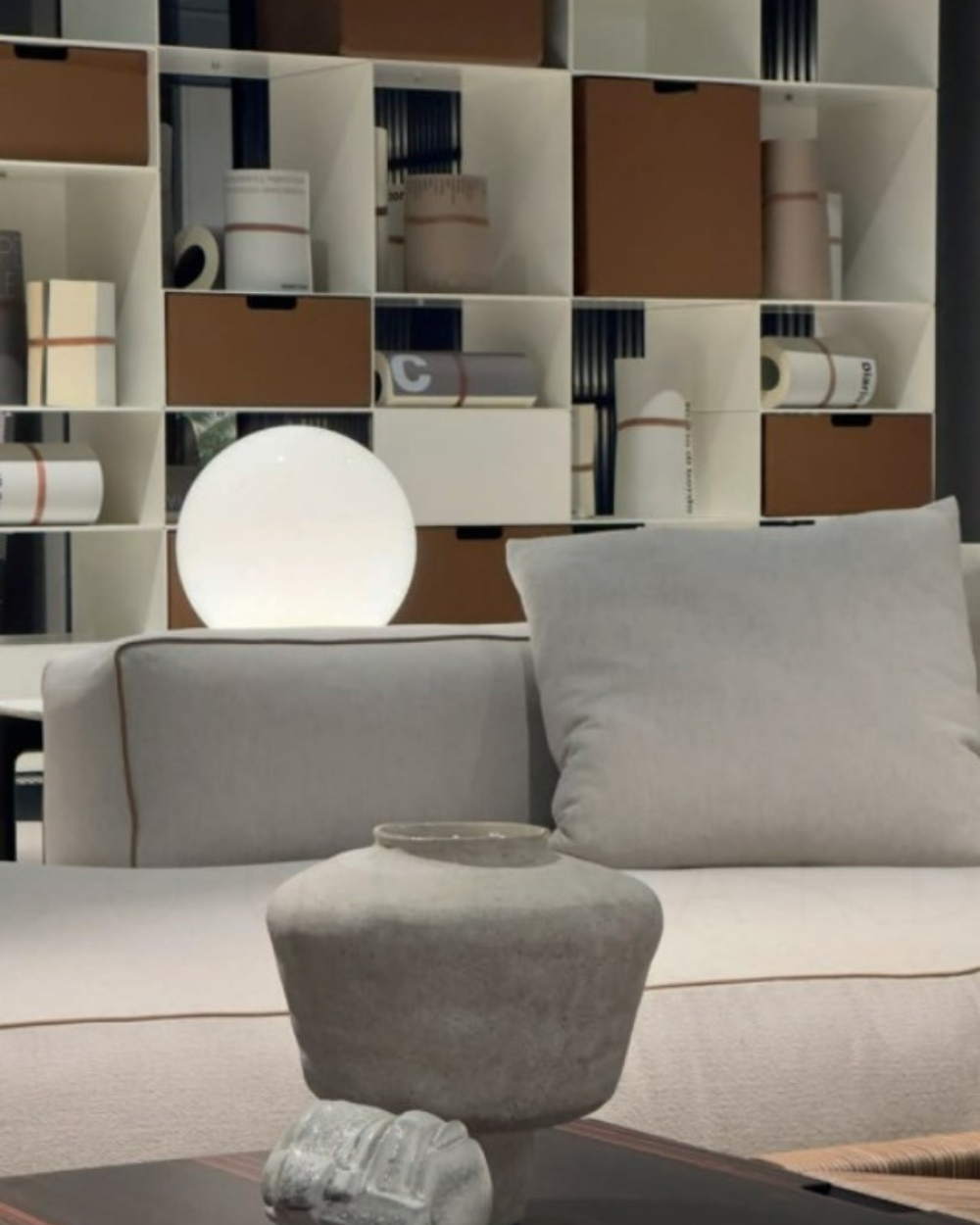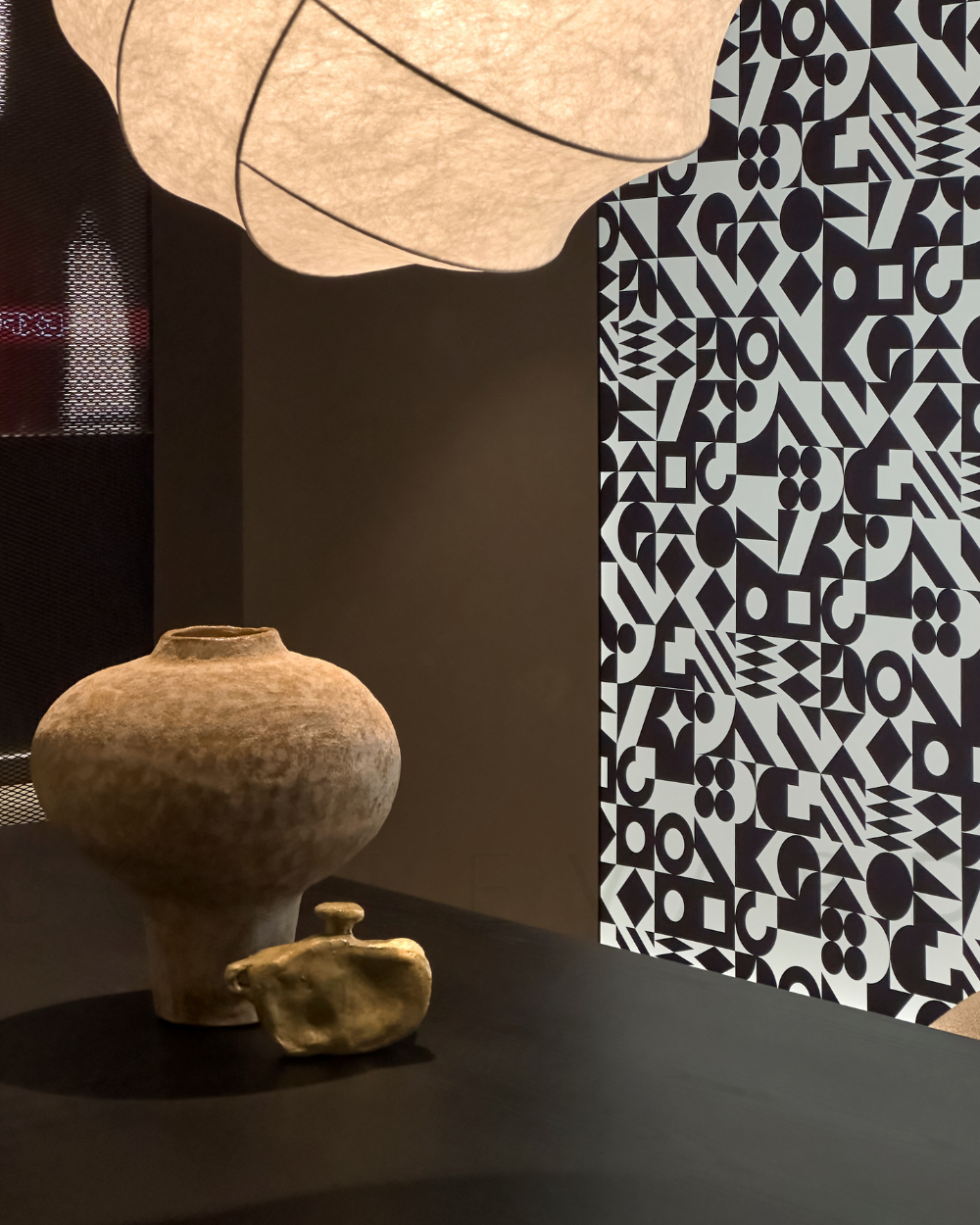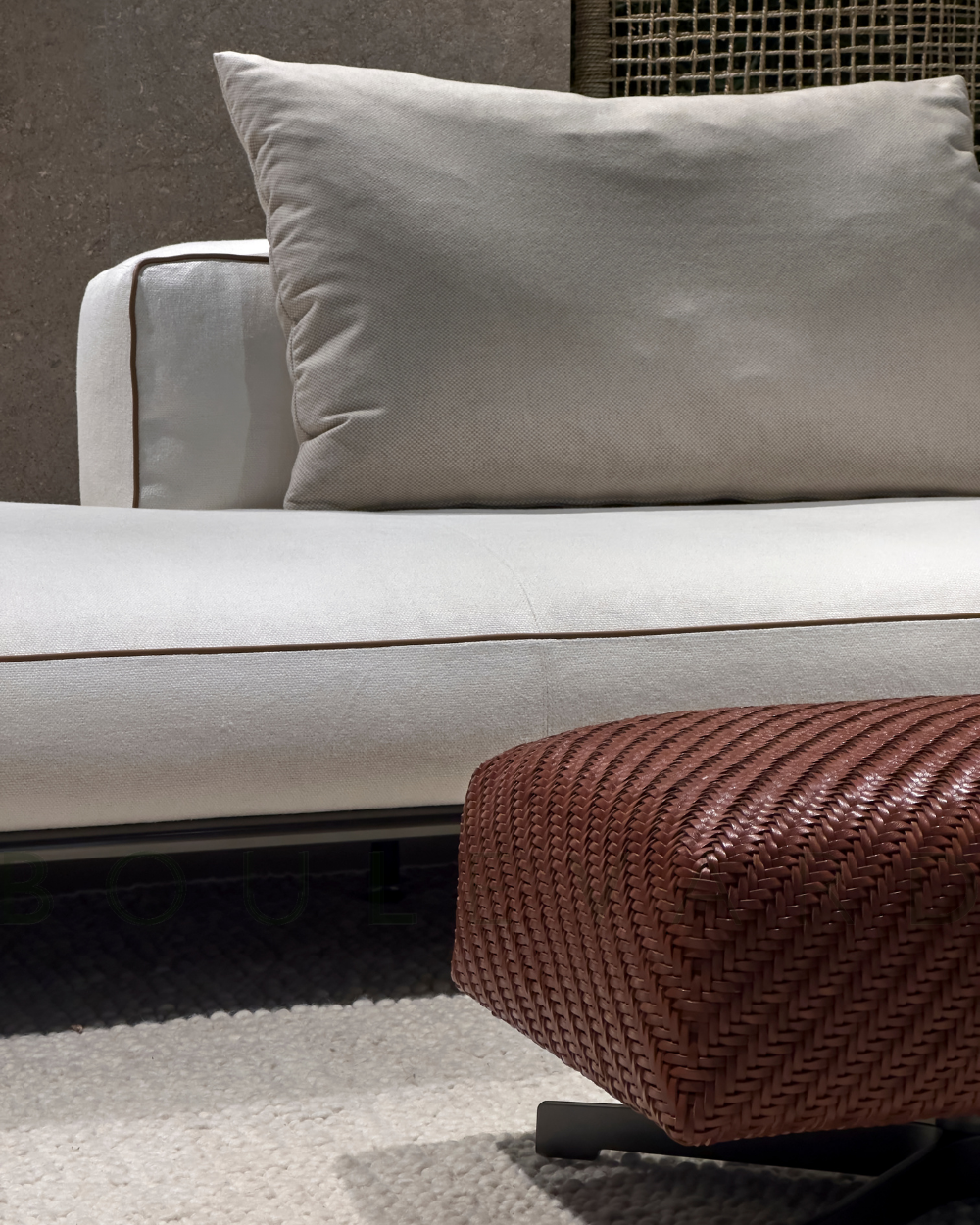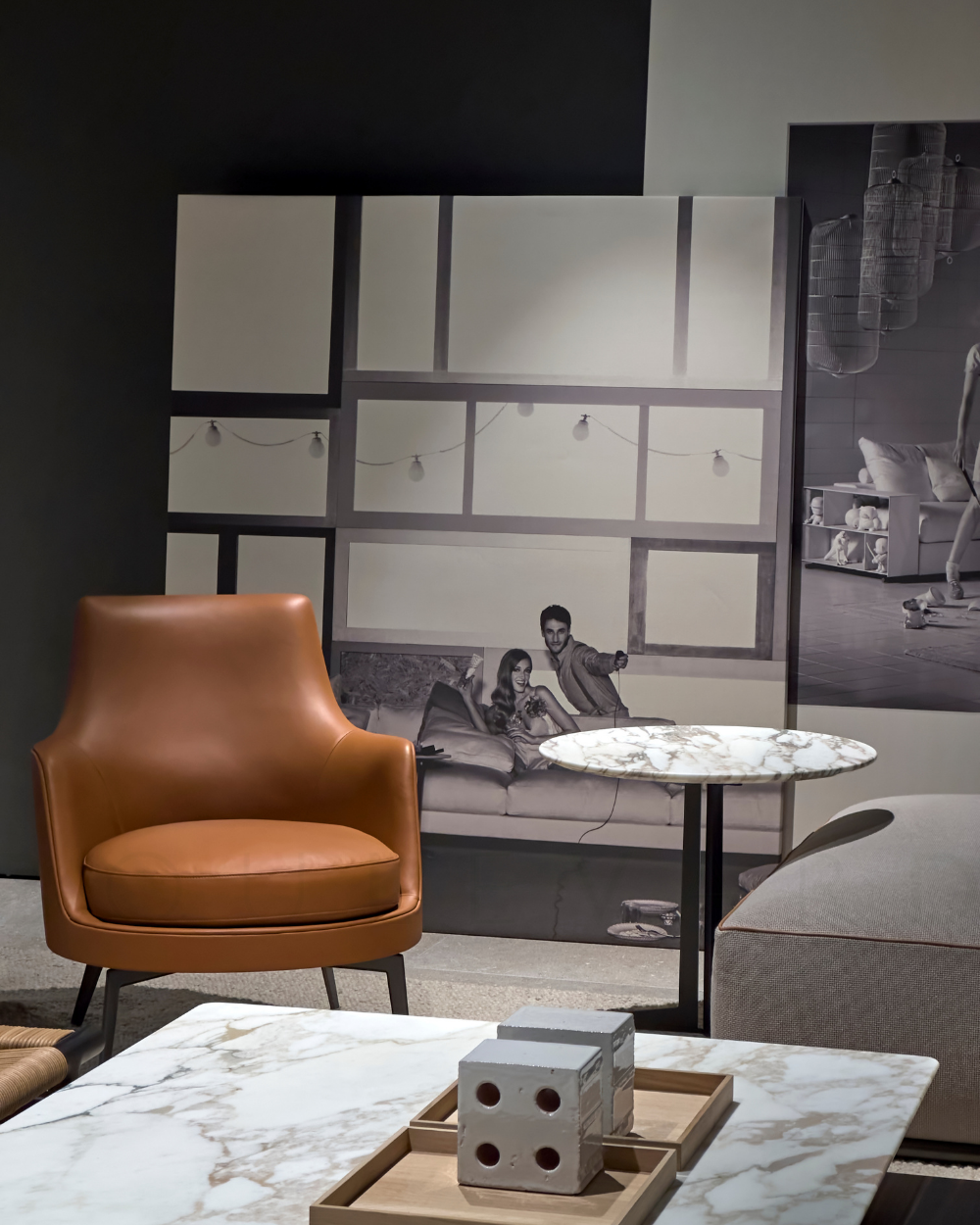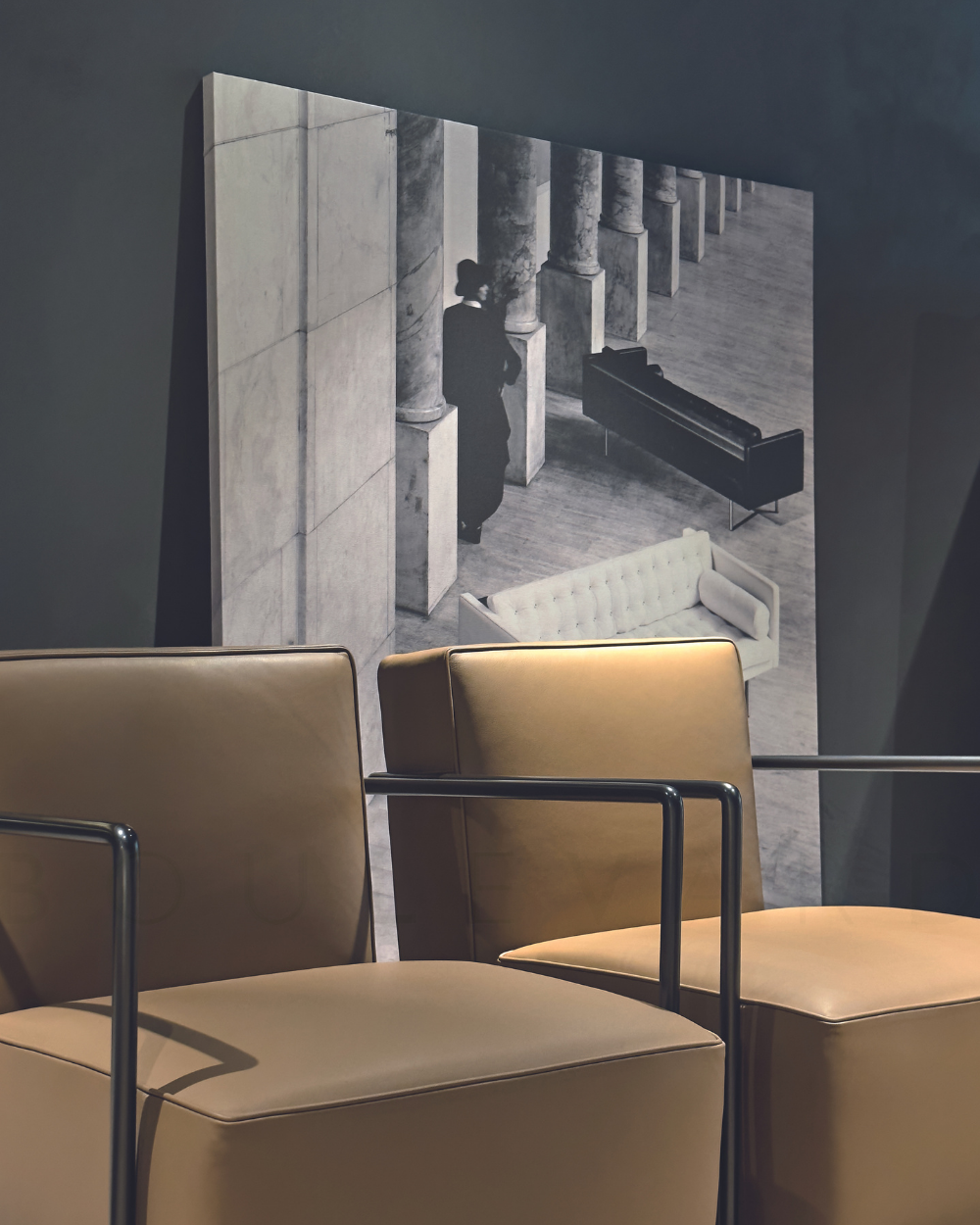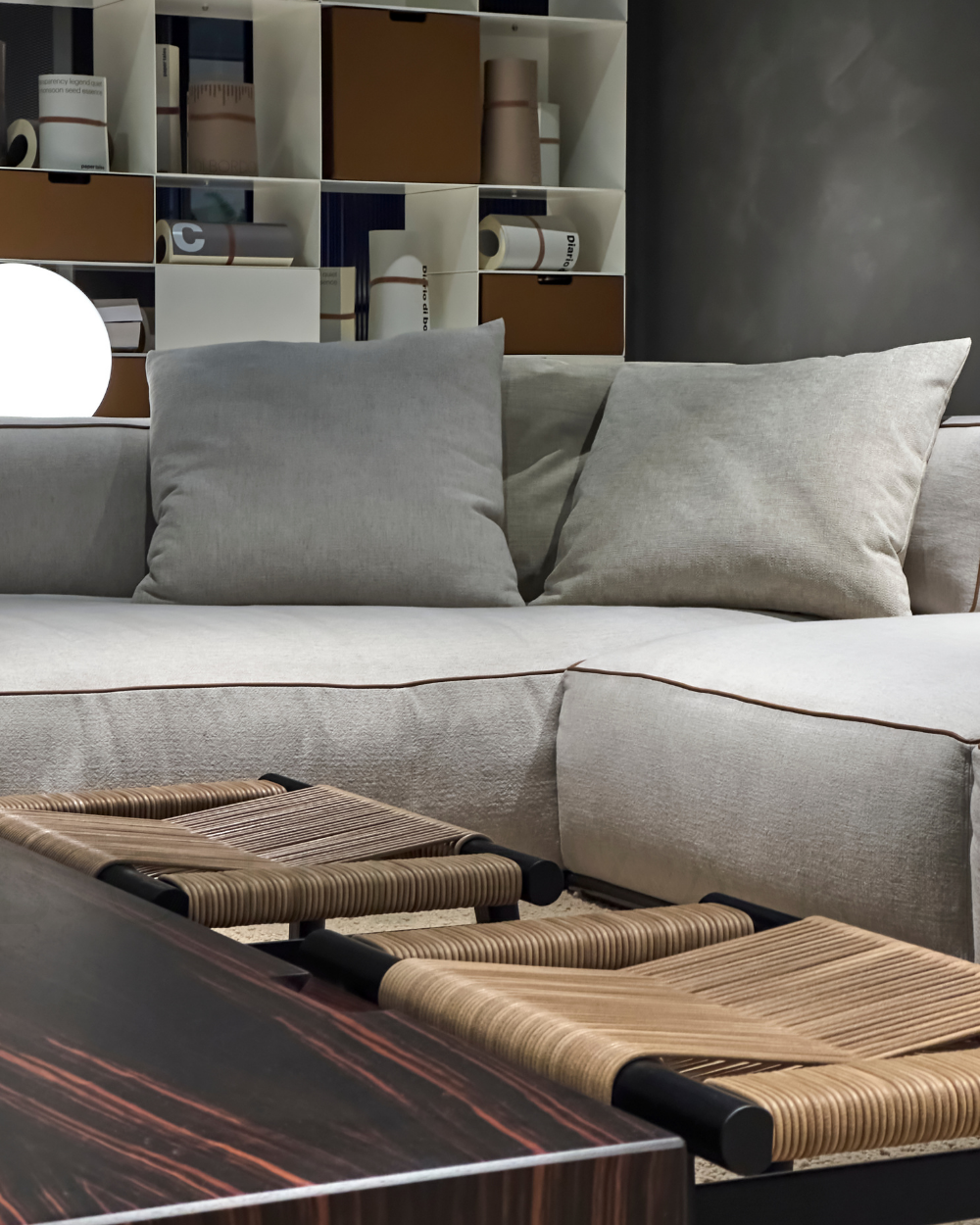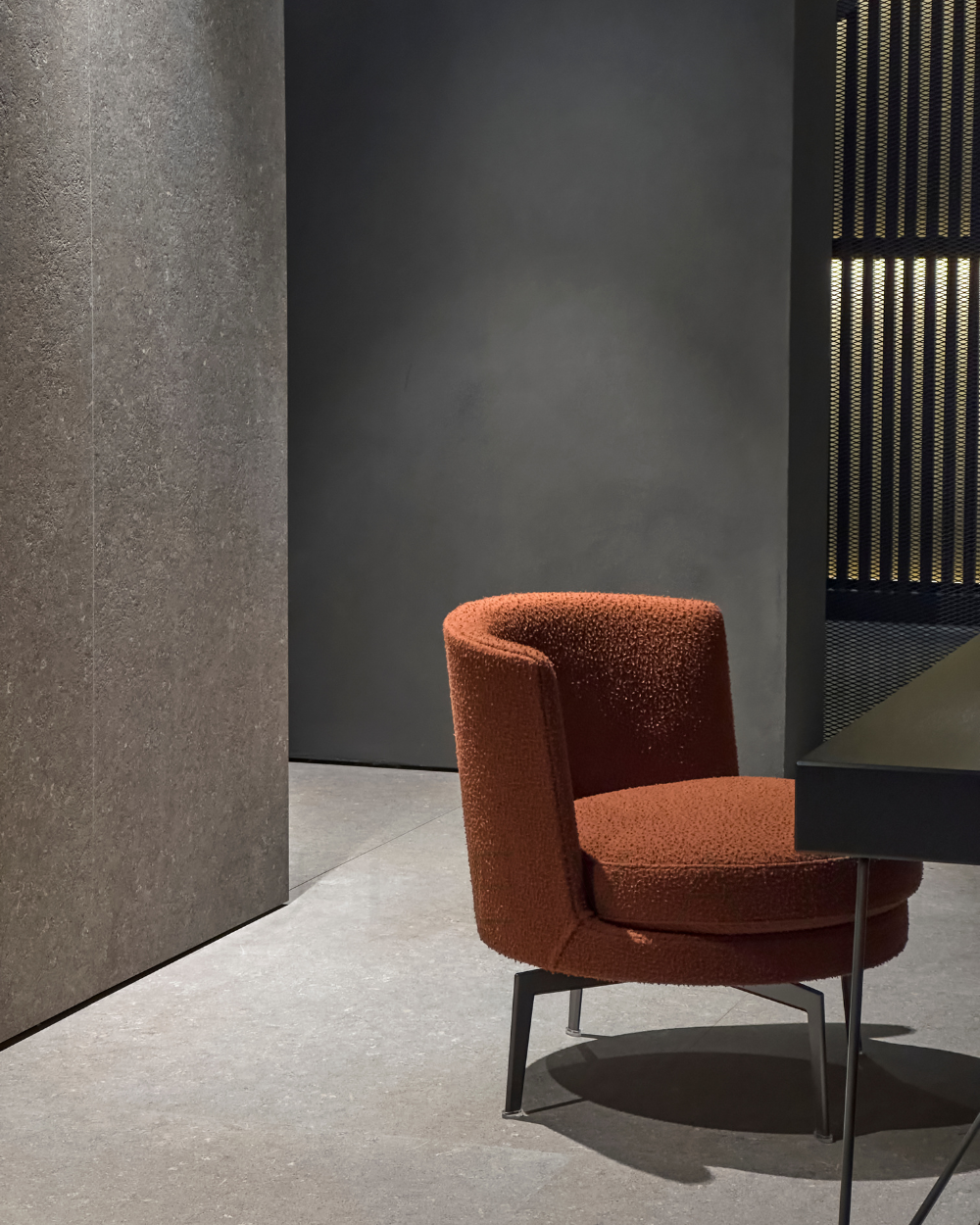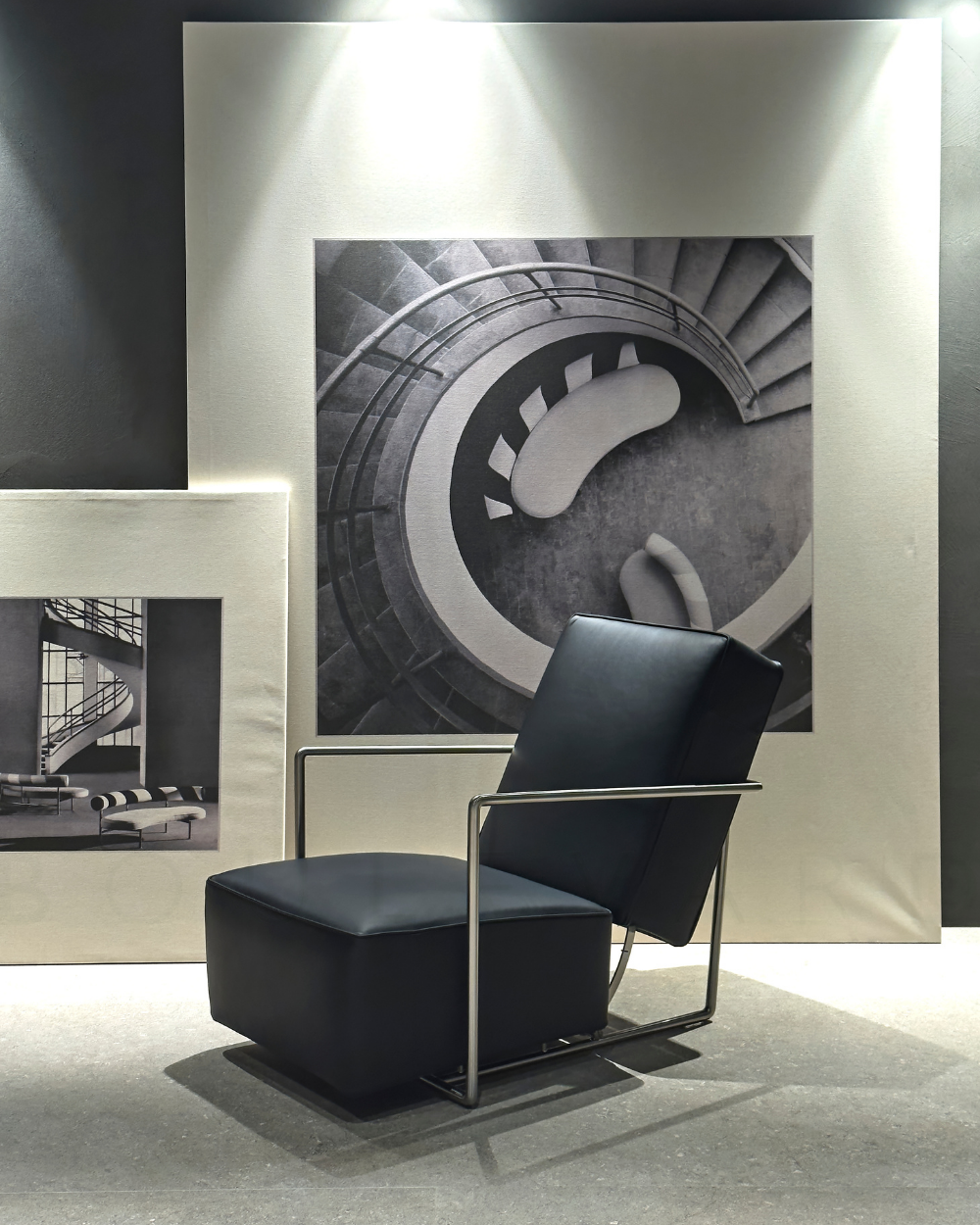 The maison's signature structured sumptuousness was in full swing with a collection of chic neutrals iterating the likes of the 'Perry' sofa, by Antonio Citterio, with its linear piping now in taupes and merlots, and pairing here with a double side table posing as a stately coffee table in stained ebony, which together showcase Flexform's finesse in both occupying and defining your more expansive living areas.
---
Bomma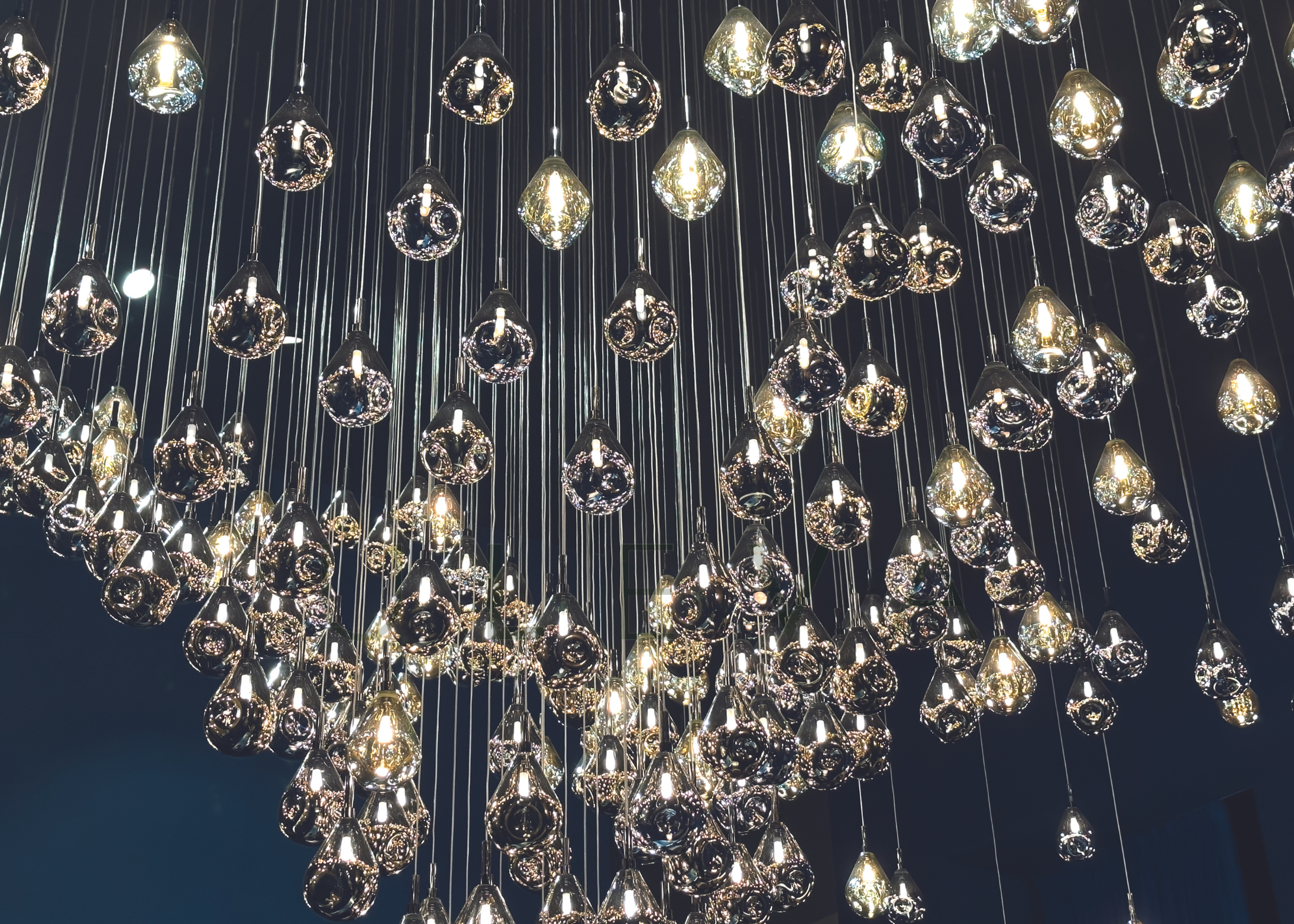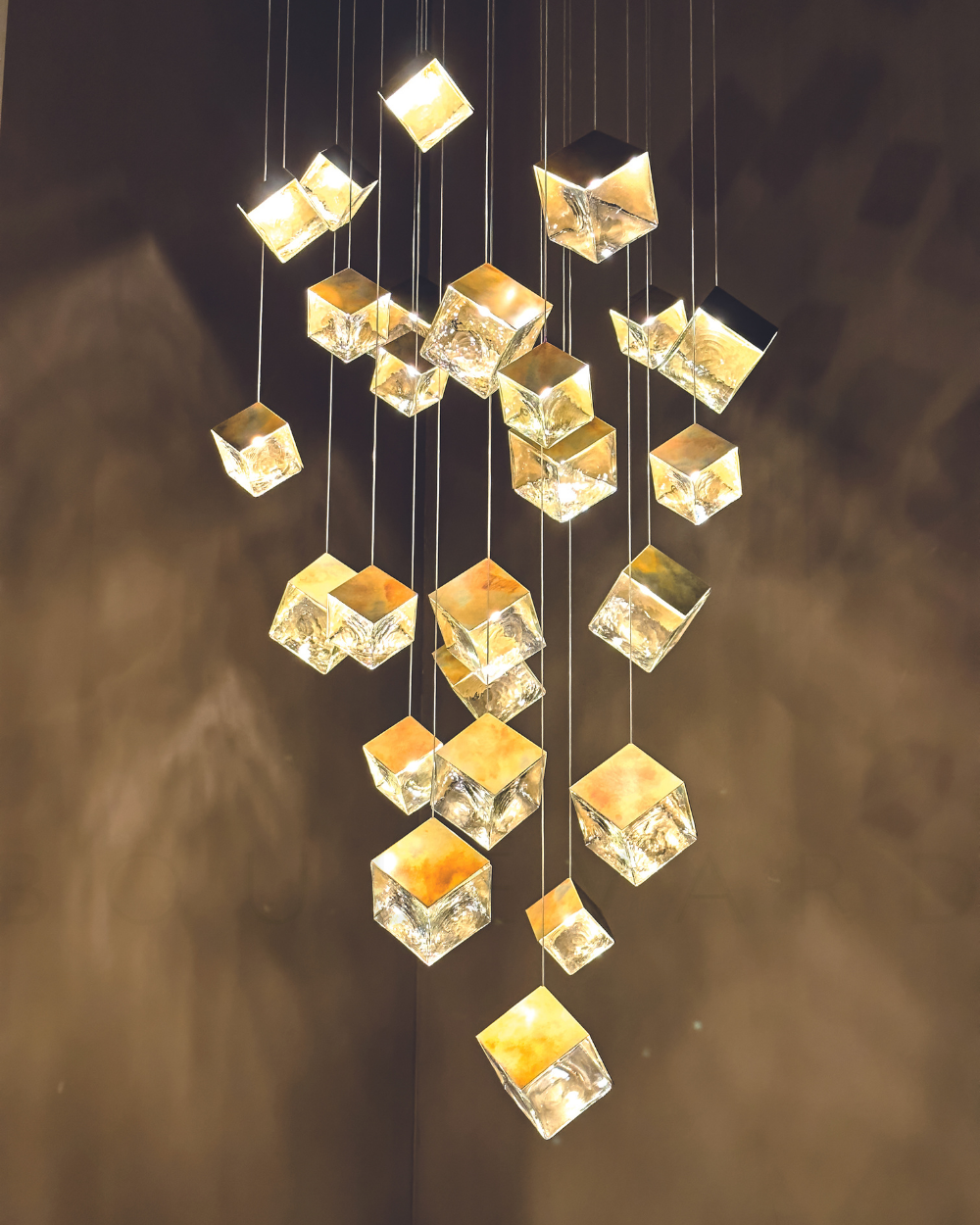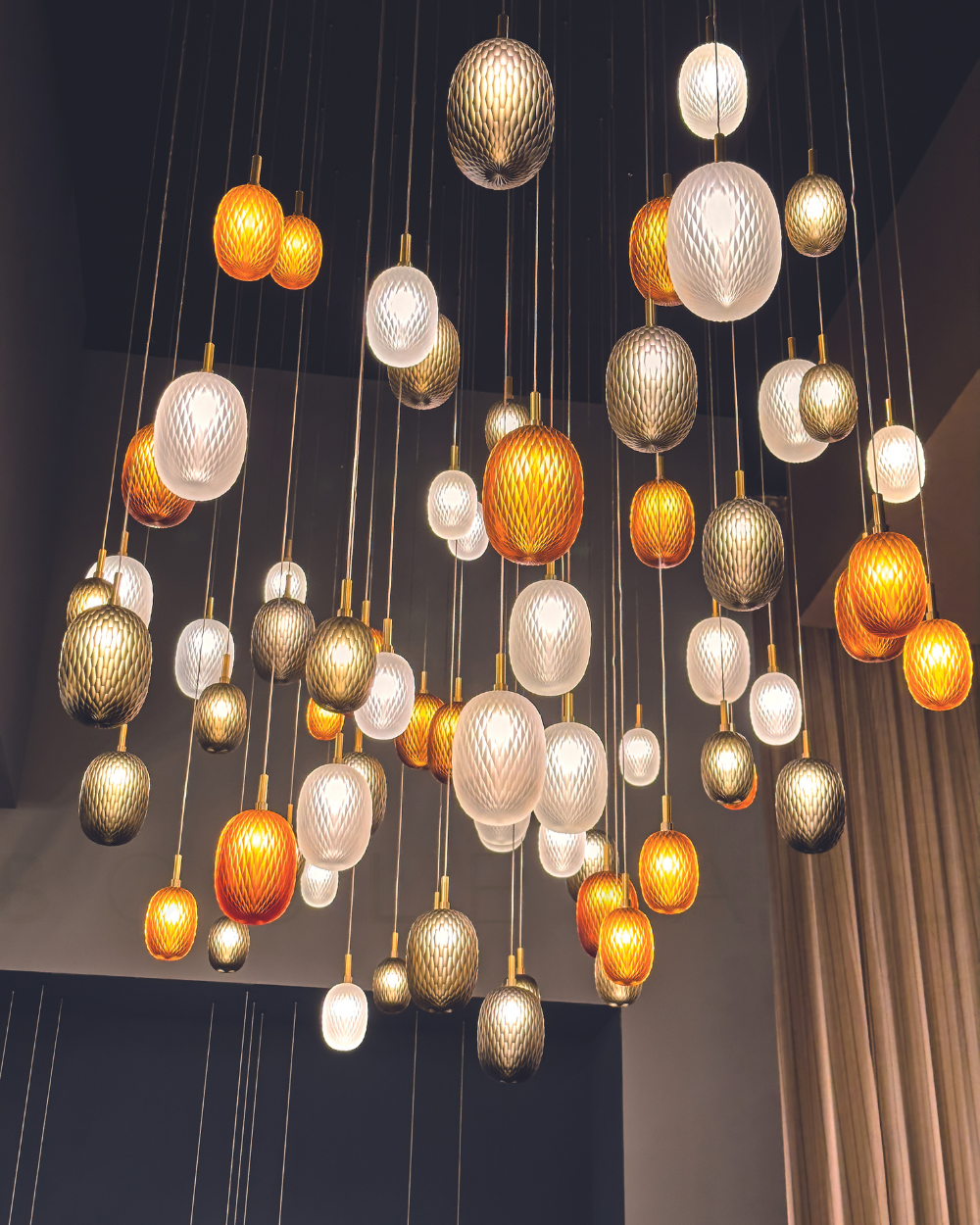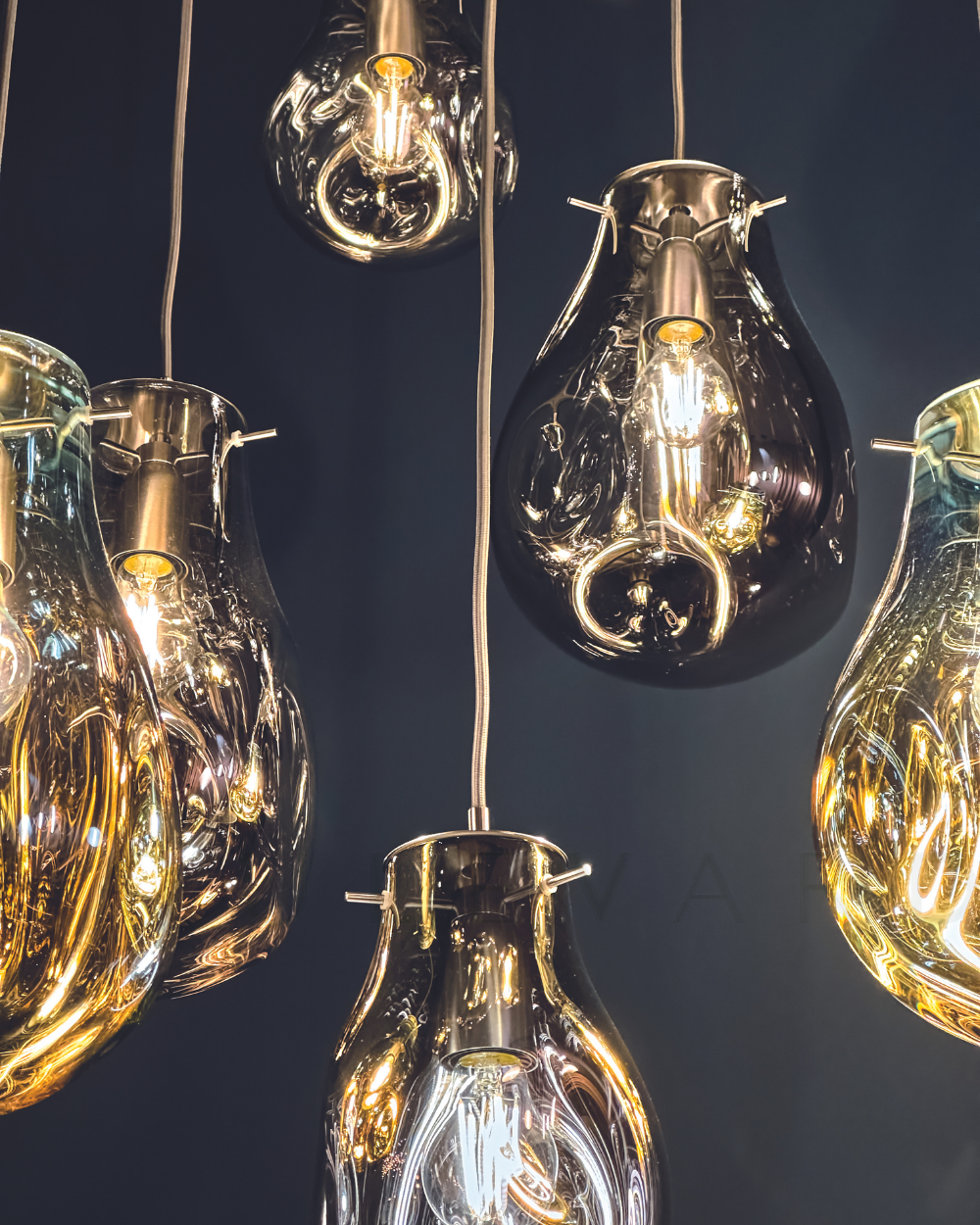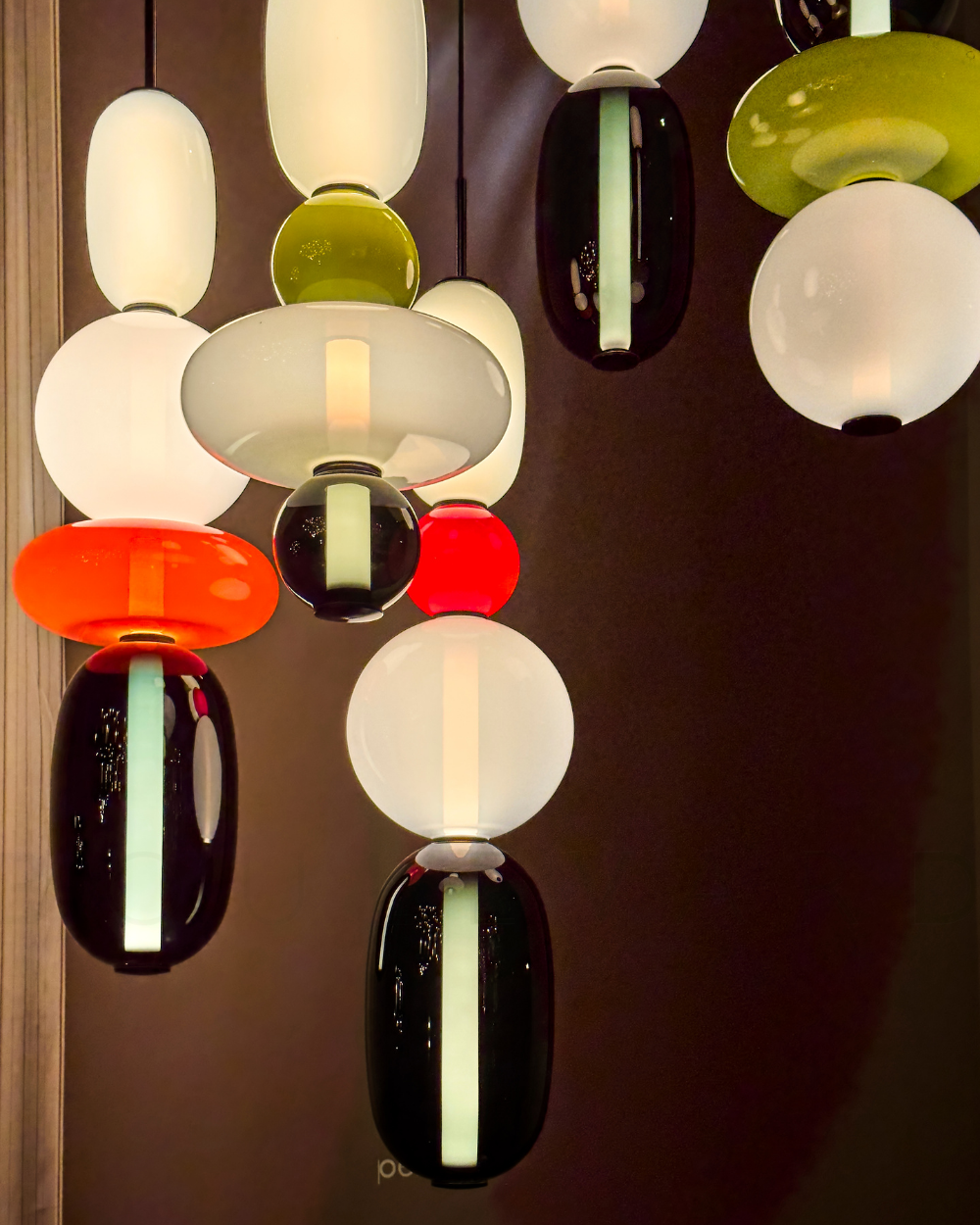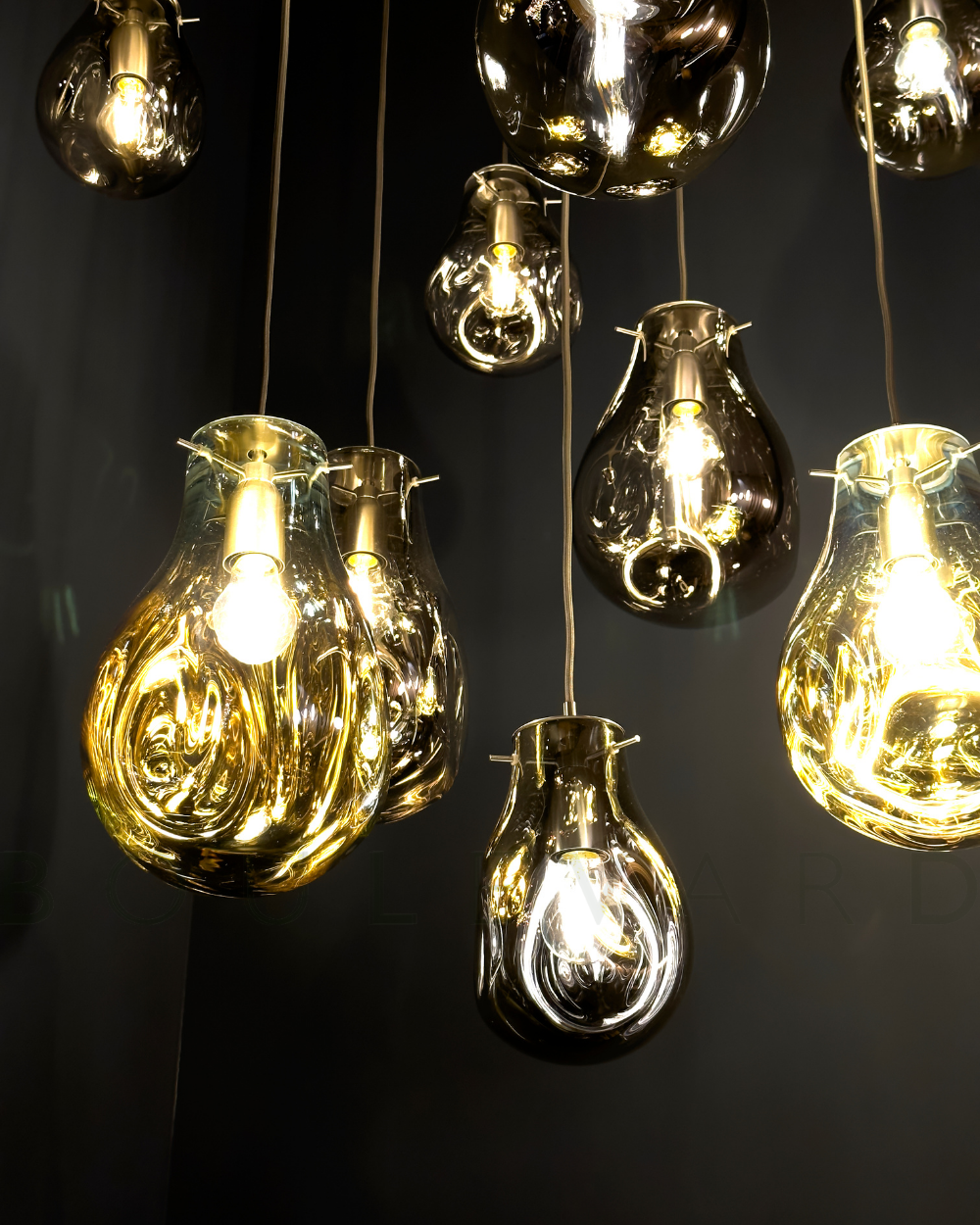 Hand-crafted and mouth-blown, the stunning pendants fashioned by artisan Czech light-makers Bomma are unique and exquisite in their individual detail, bearing witness to meticulous etched faceting and sensuously shaped large-form bulbs–and when composed in elegantly massed chandeliers, they are breathtakingly arresting.
---
Visionnaire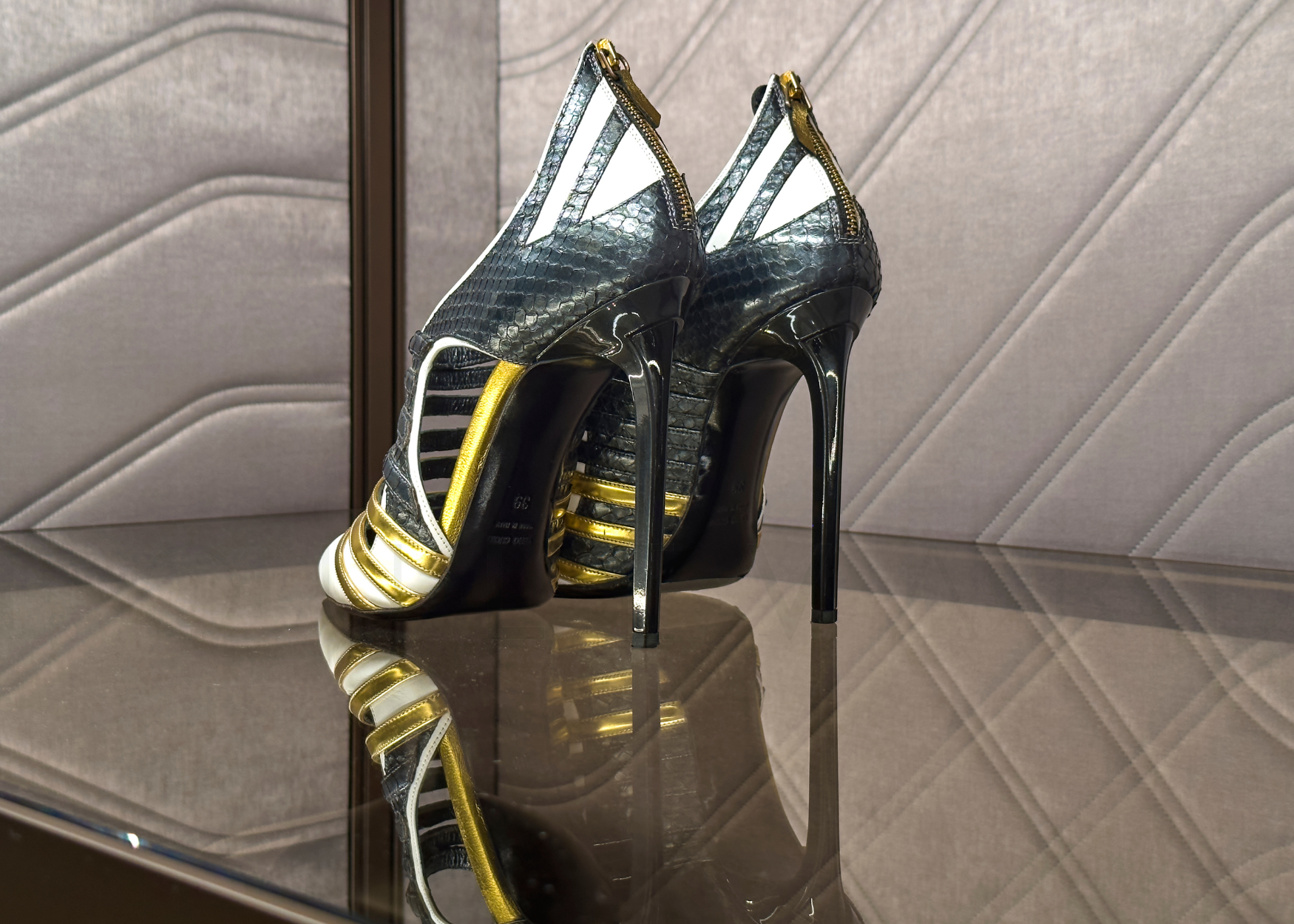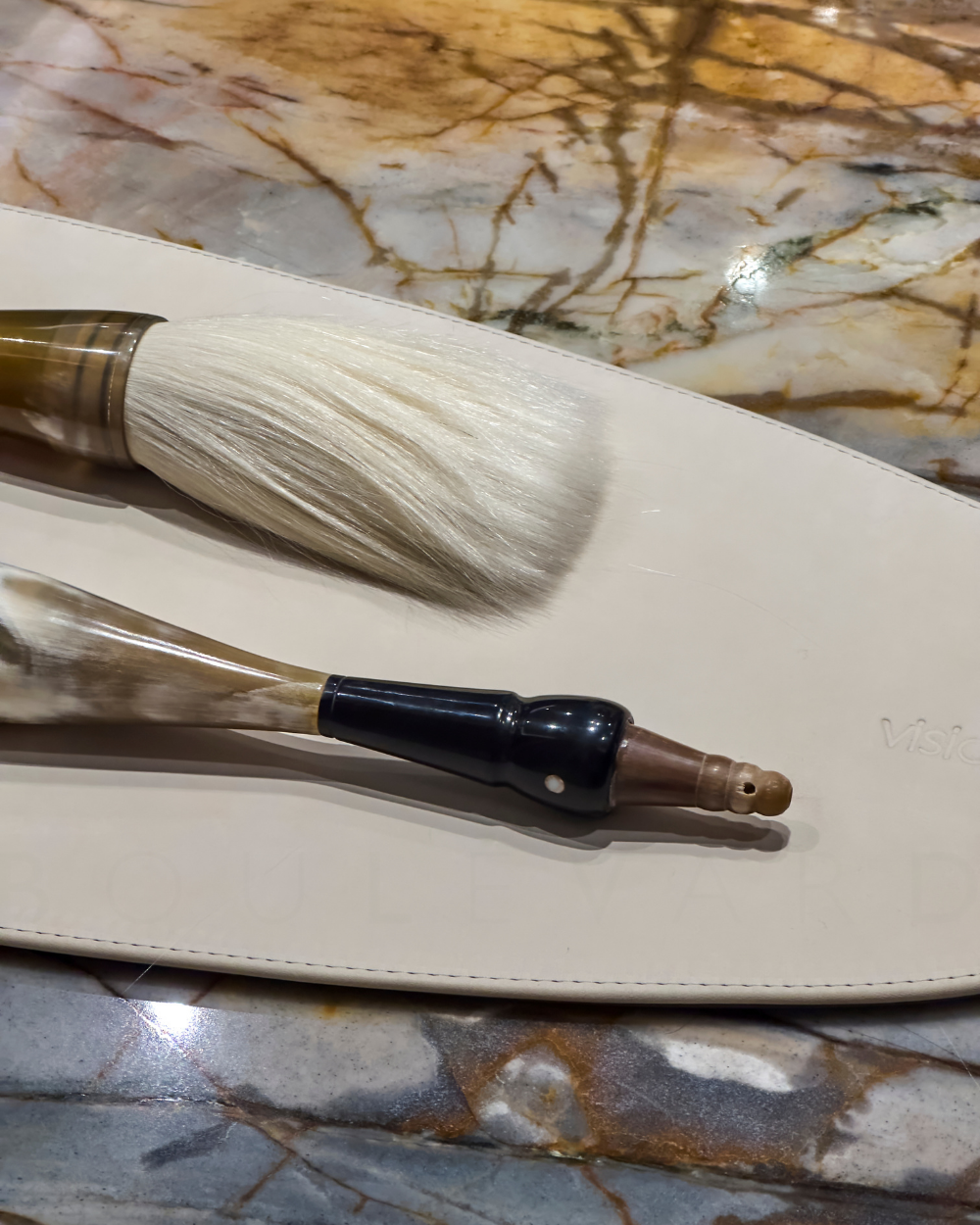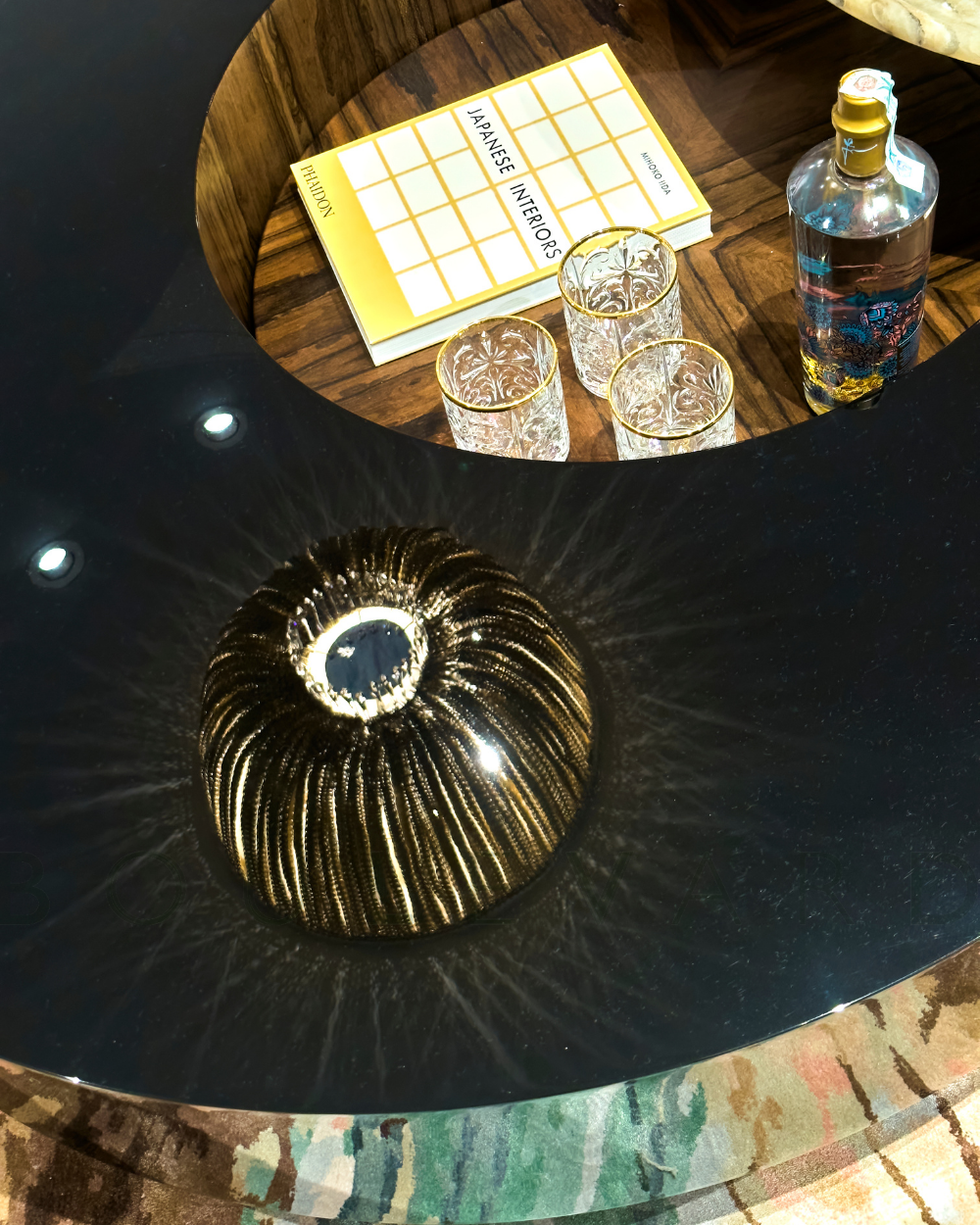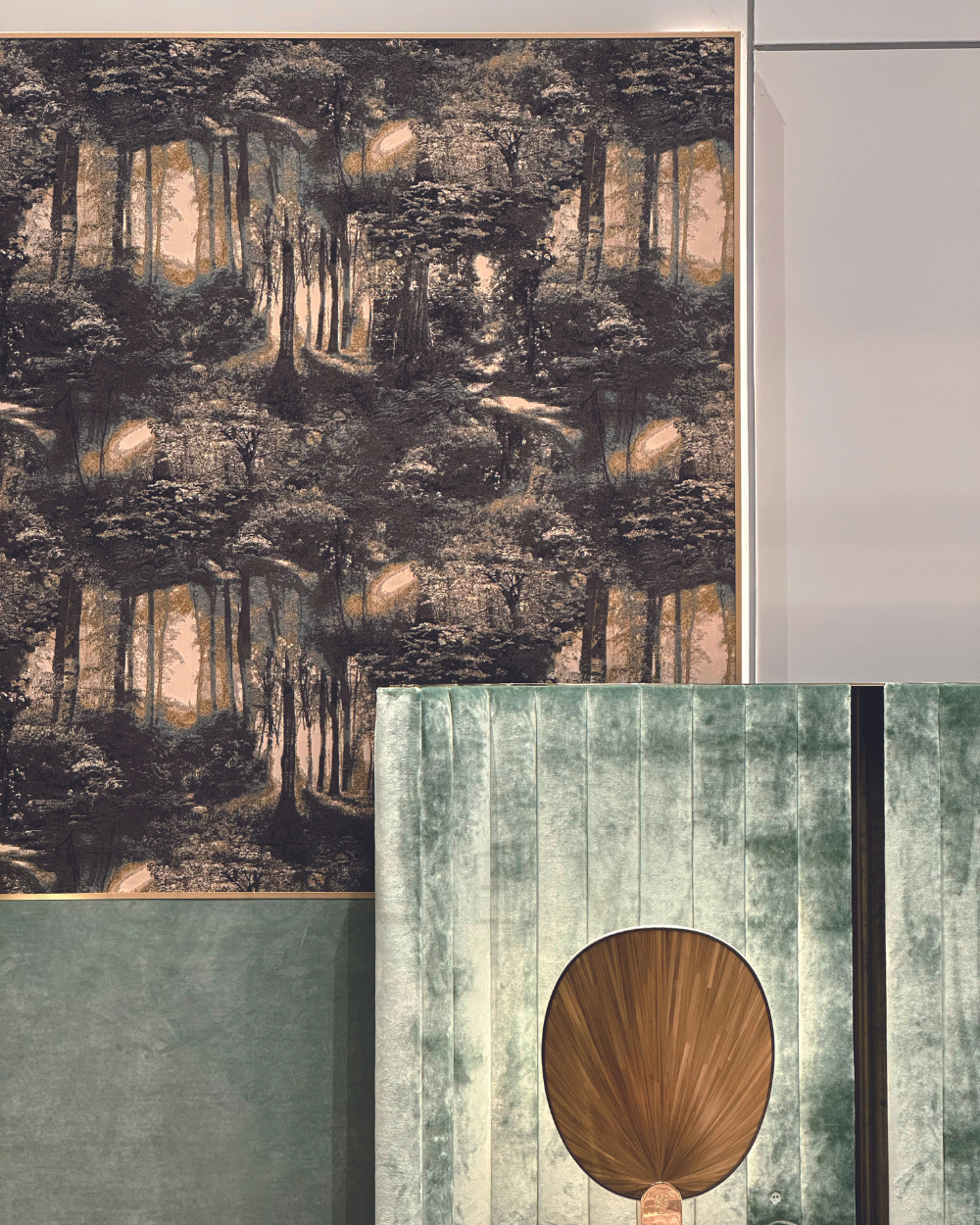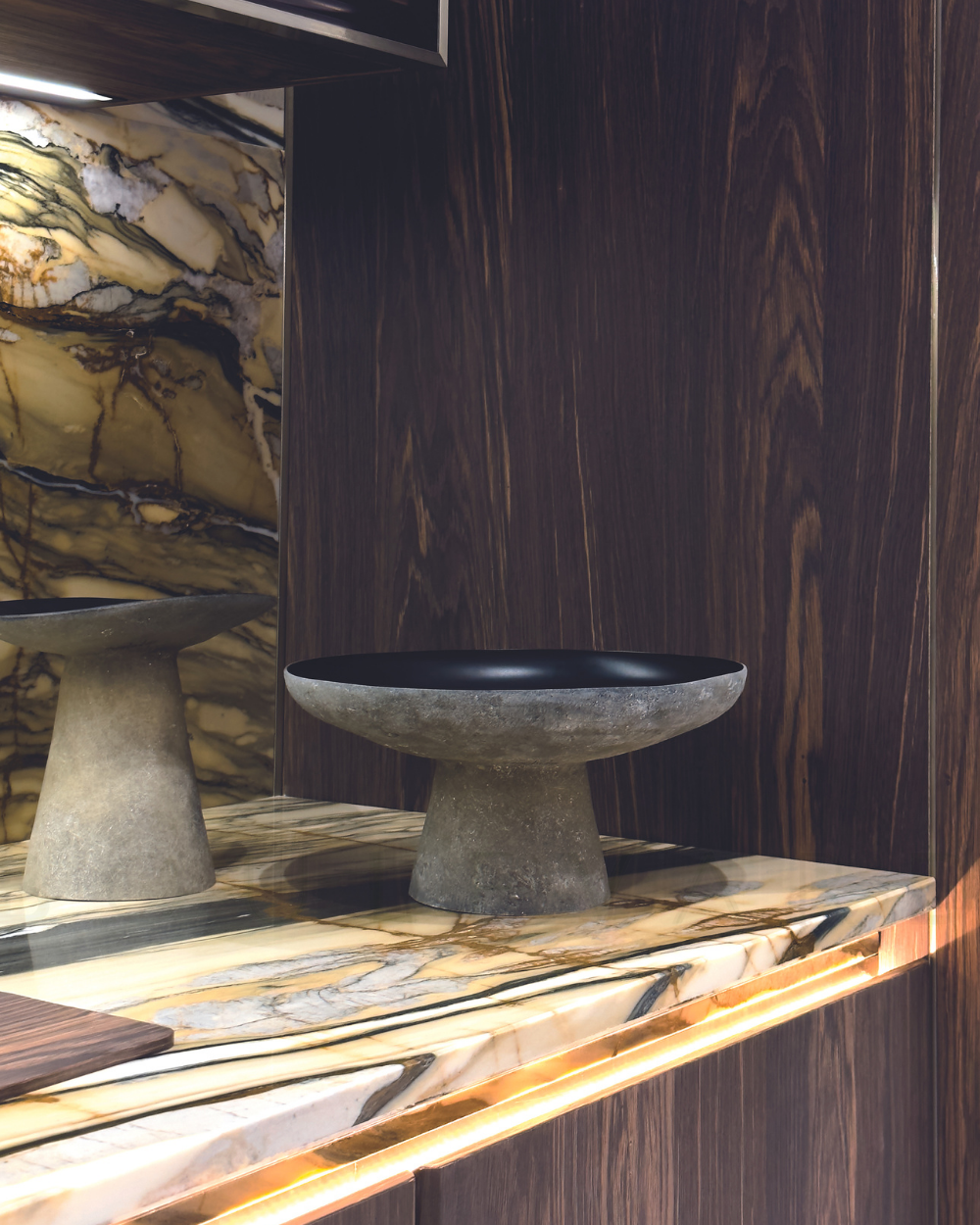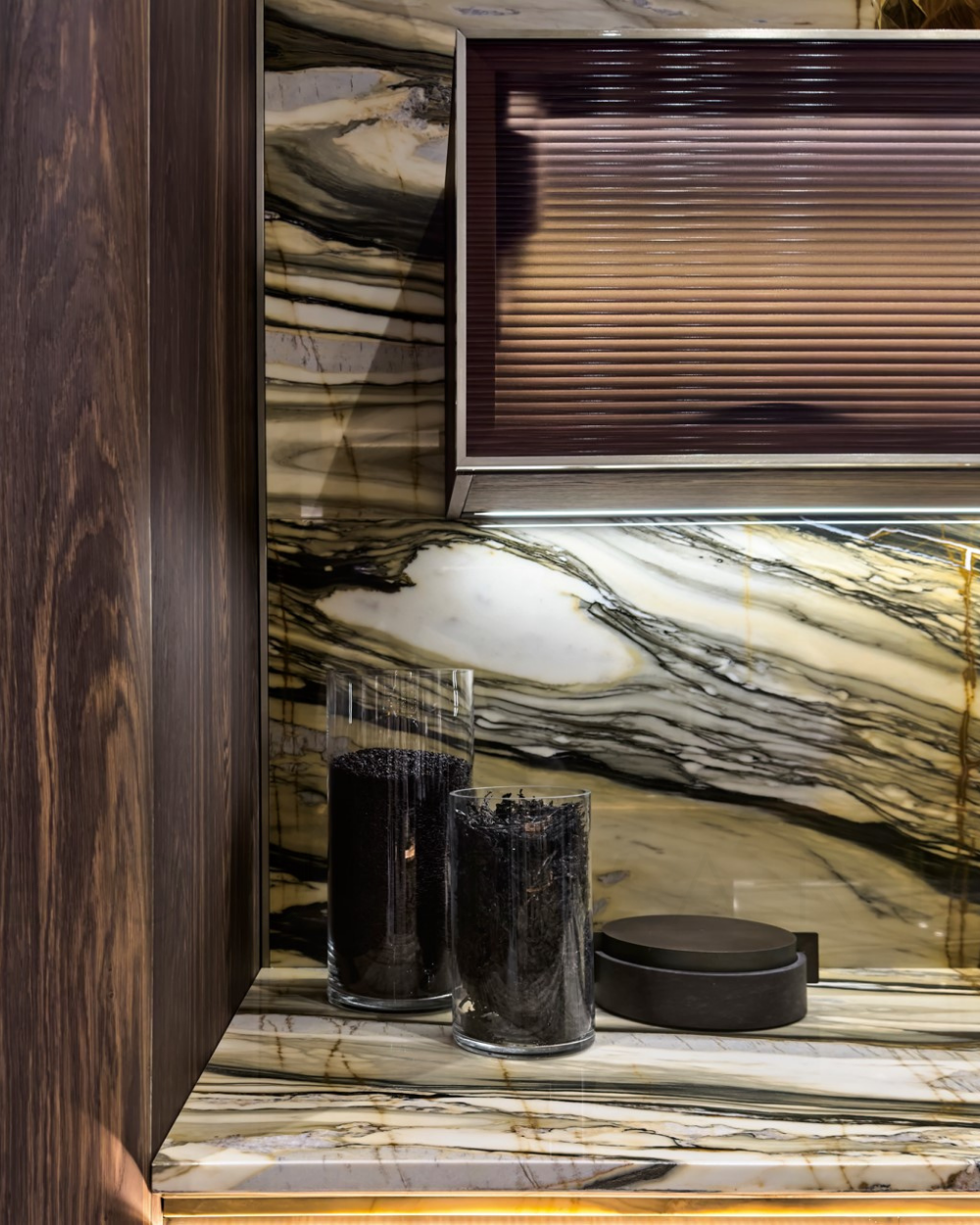 Taking inspiration from Japan, Visionnaire brought a soft, autumnal palette to its decadent spread of voluptuous lounge suites, indulgent offices and plush boudoirs. The maison's latest bespoke kitchen is jaw-dropping in its array of statement marble counters and oak cabinetry. And in 2023 Visionnaire enters the gym – and the sauna – while a straw-marquetry console all but stole the showcase.
---
Arcahorn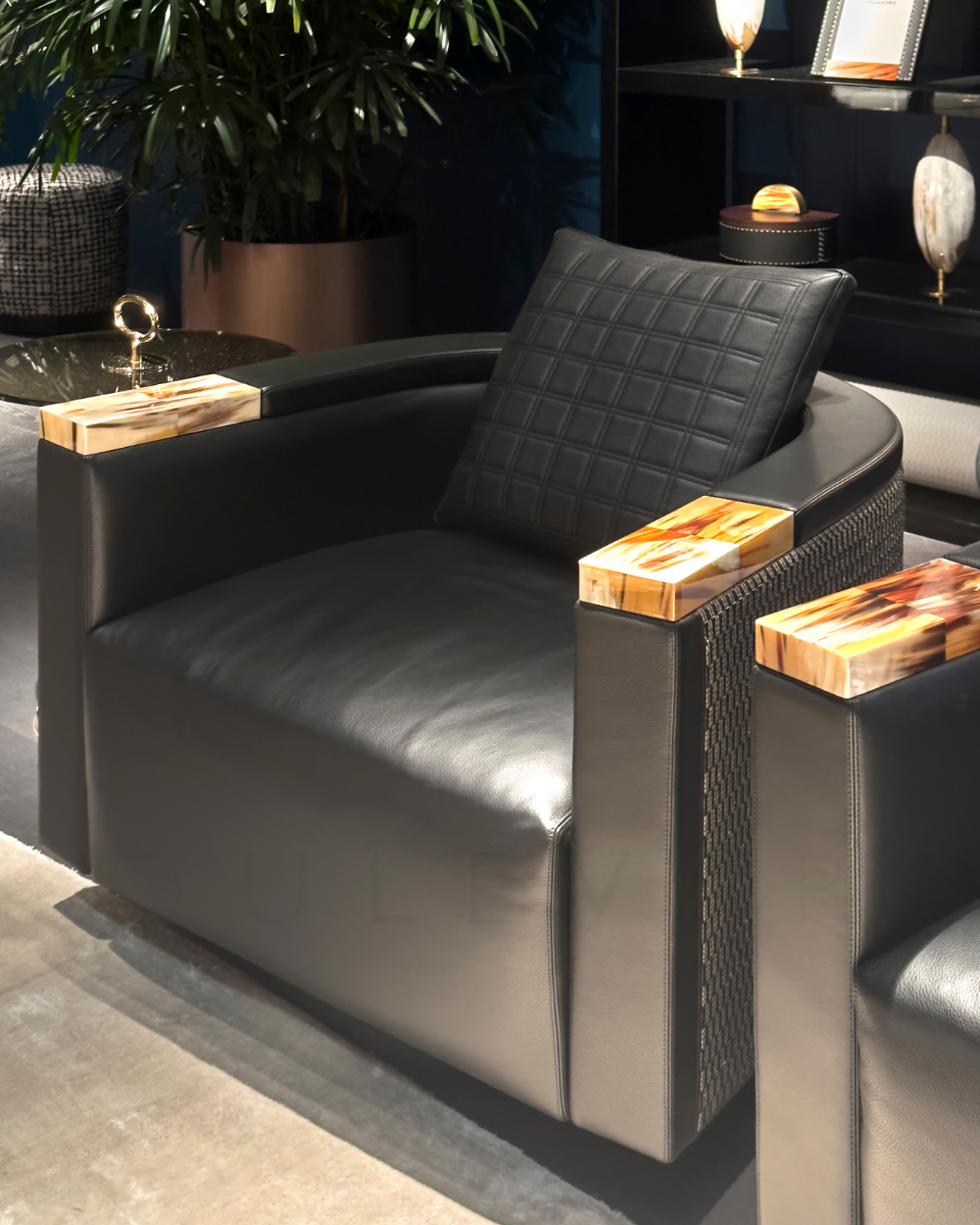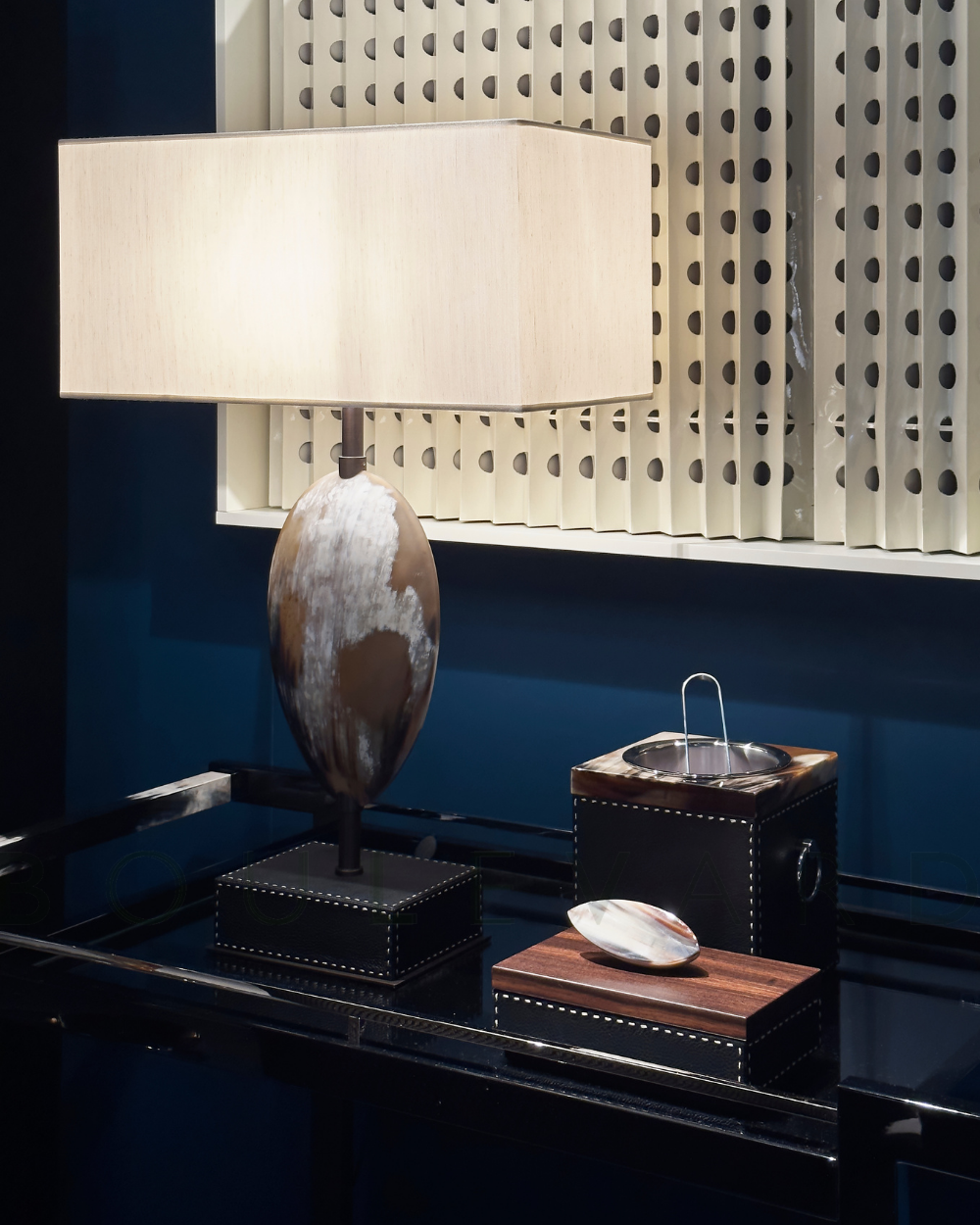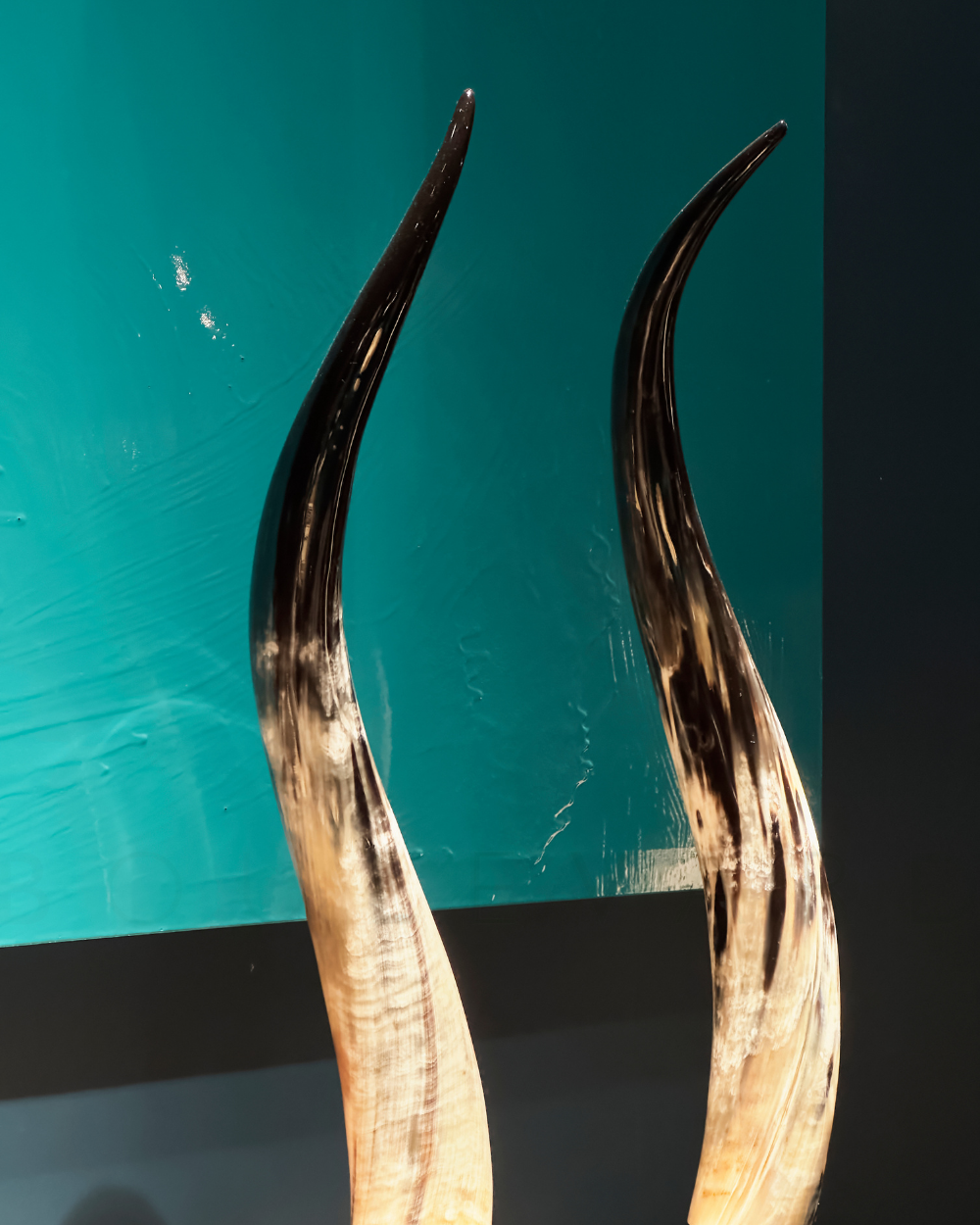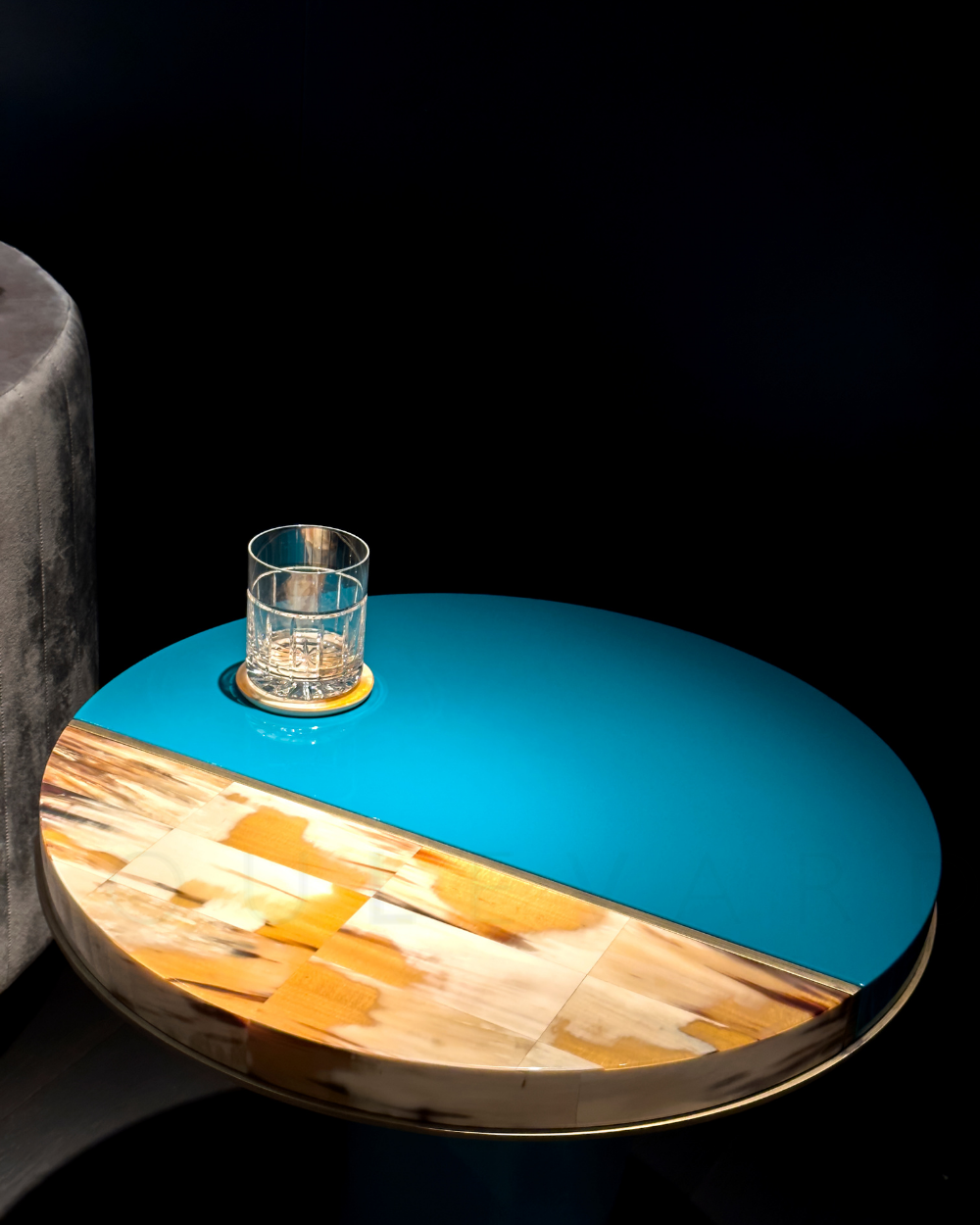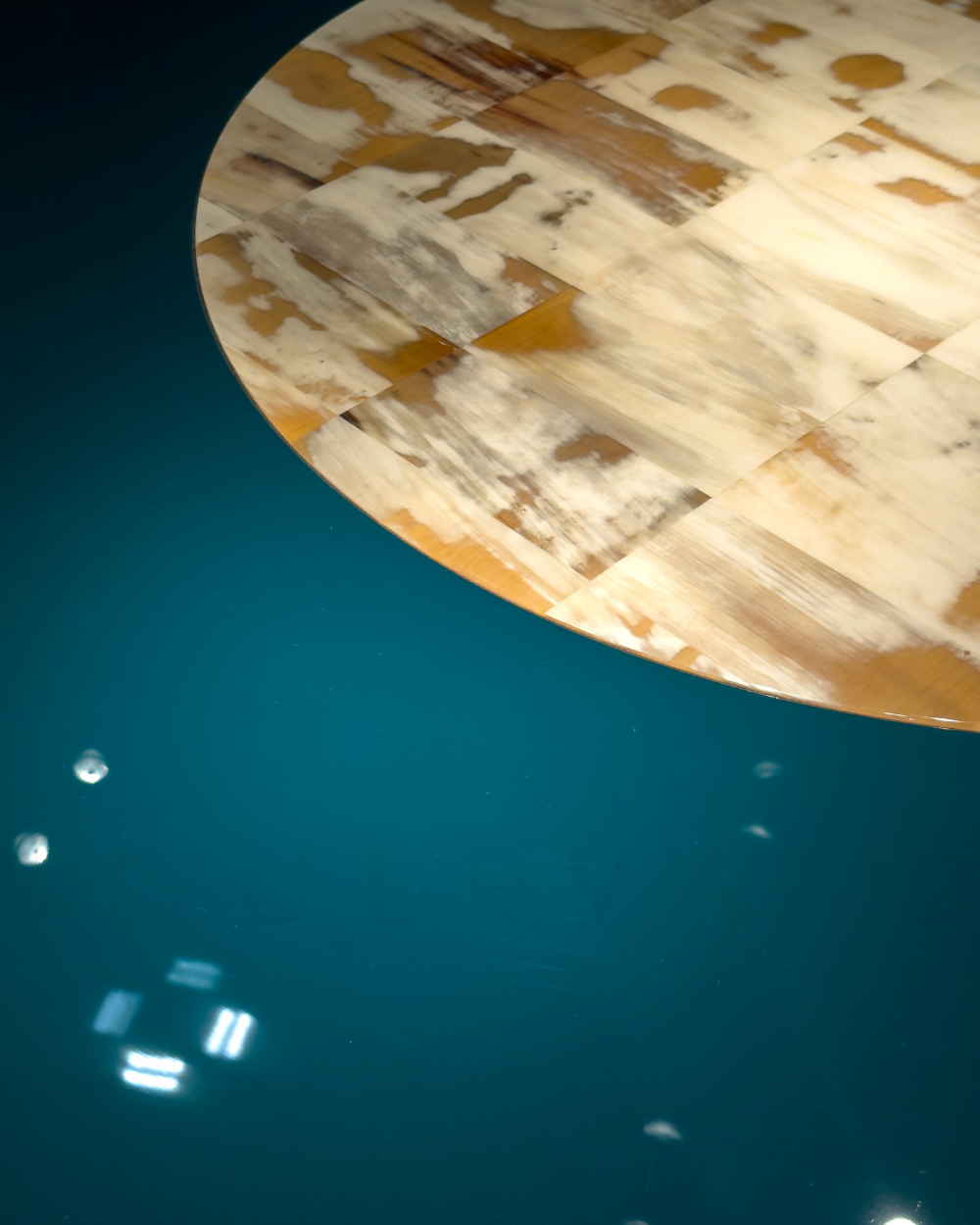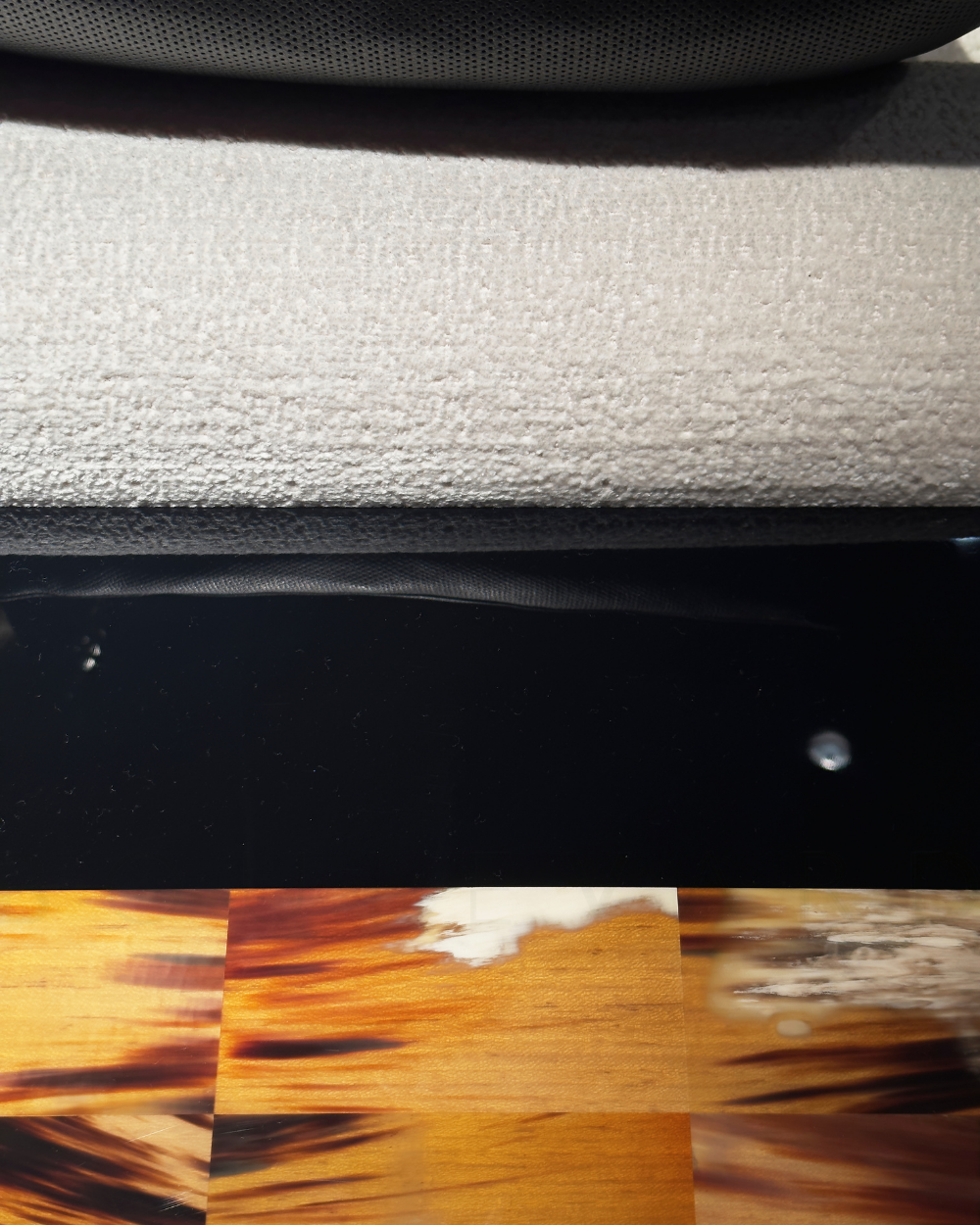 This third-generation maison employs moulded zebu horn (the creatures having already expired of other causes) to produce exceptional, one-of-a-kind furniture and decor pieces that combine beautifully fashioned wood, leather, fabric and metallics with wonderfully rich and characterful inlays of burnished horn.
---
Gianfranco Ferré Home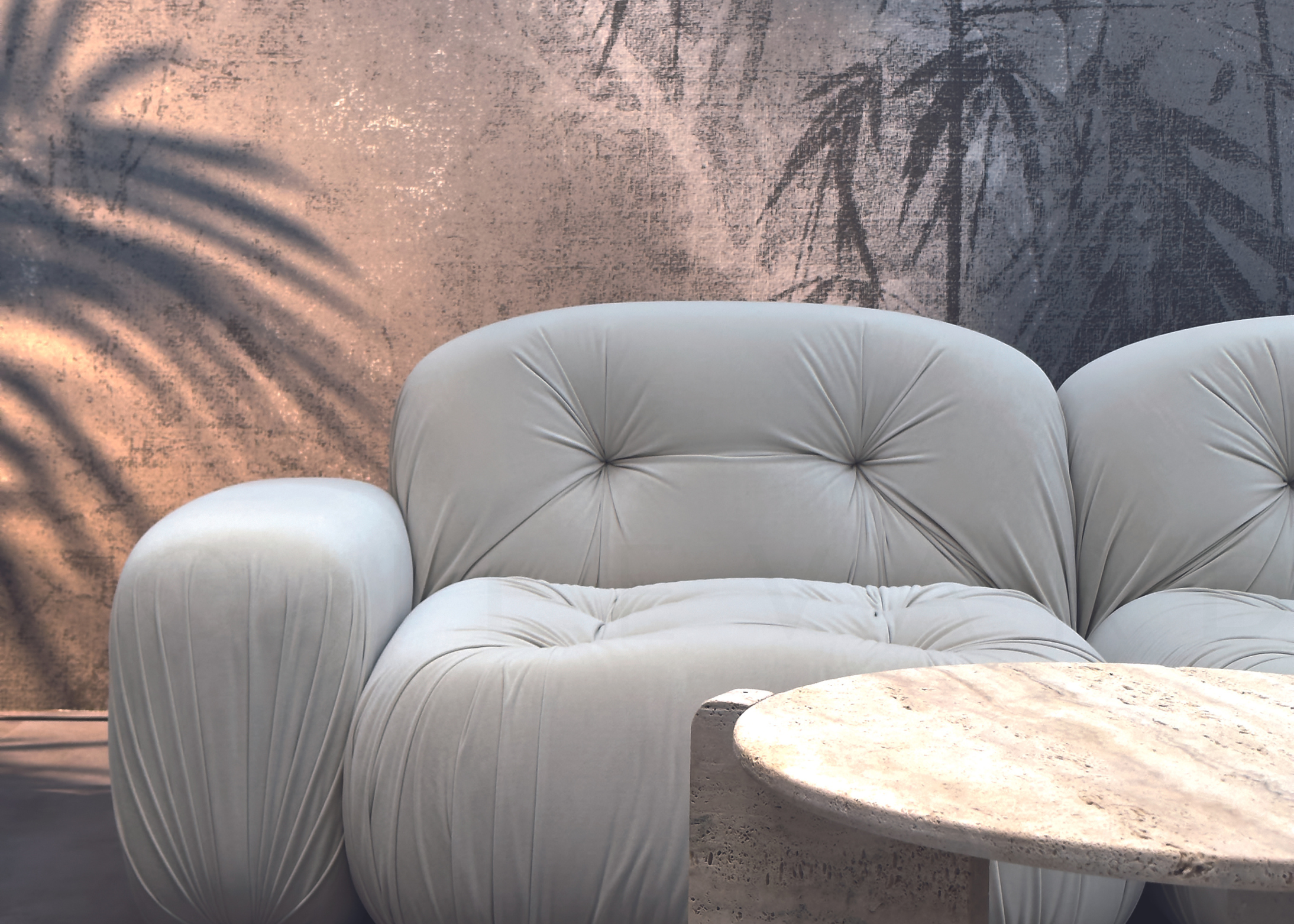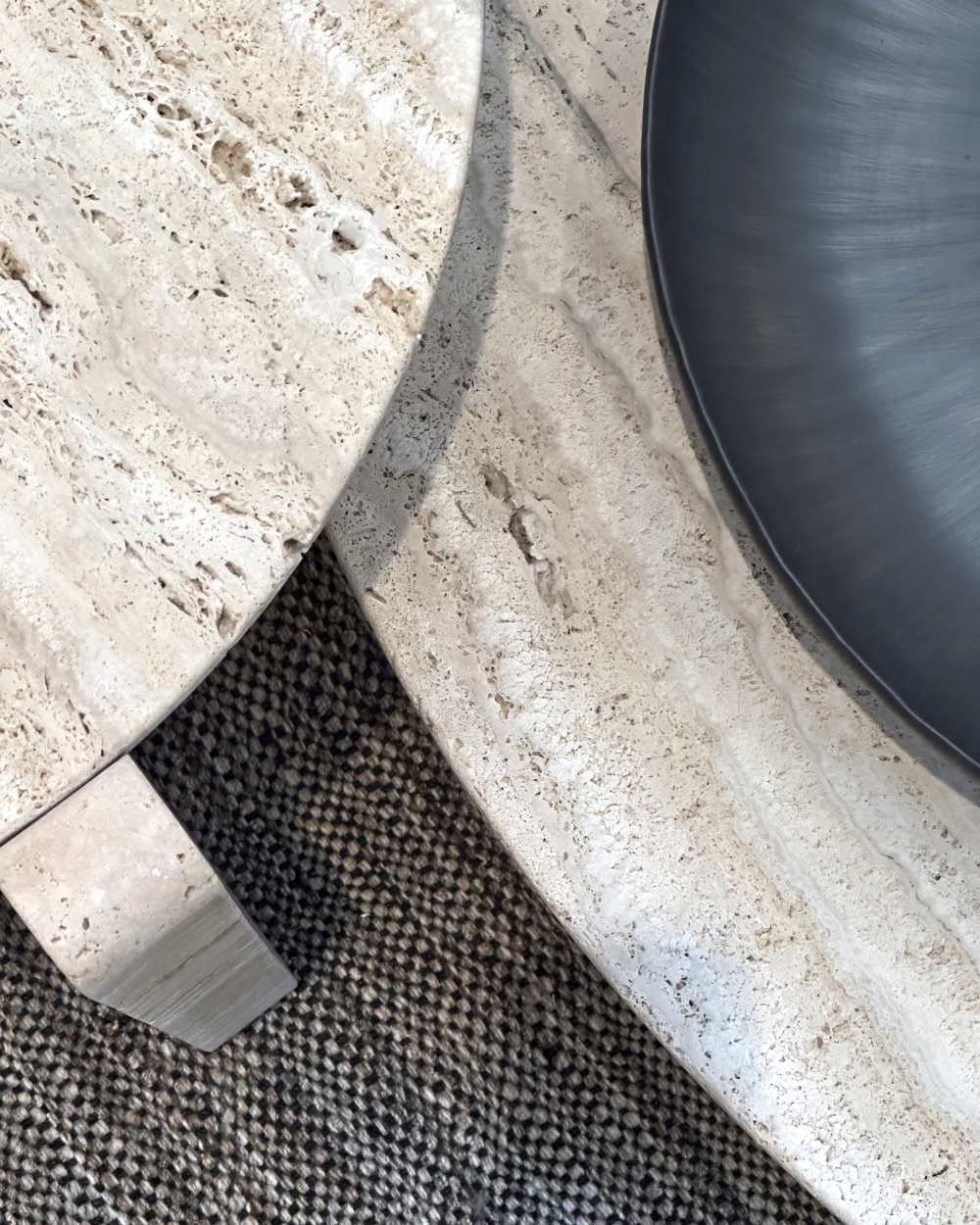 The typically masculine and almost brooding house of Gianfranco Ferré in 2023 released a vision of creams and assorted neutrals, anchored by the occasional darker grey, deep wood or rich leather. The lounge suite in velvety French grey with travertine coffee tables is structural and solid yet also soft, unburdened and sublime.
---
Edra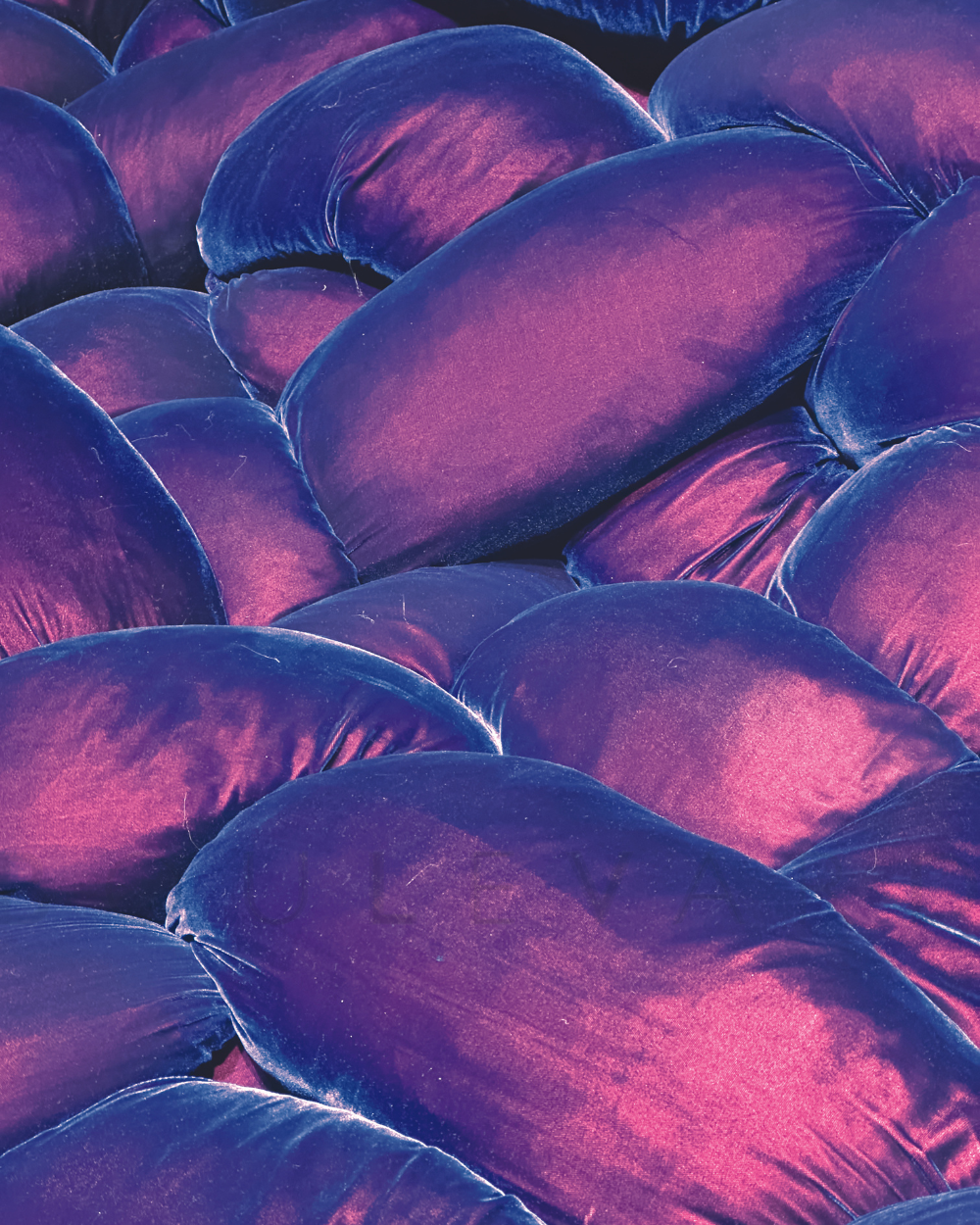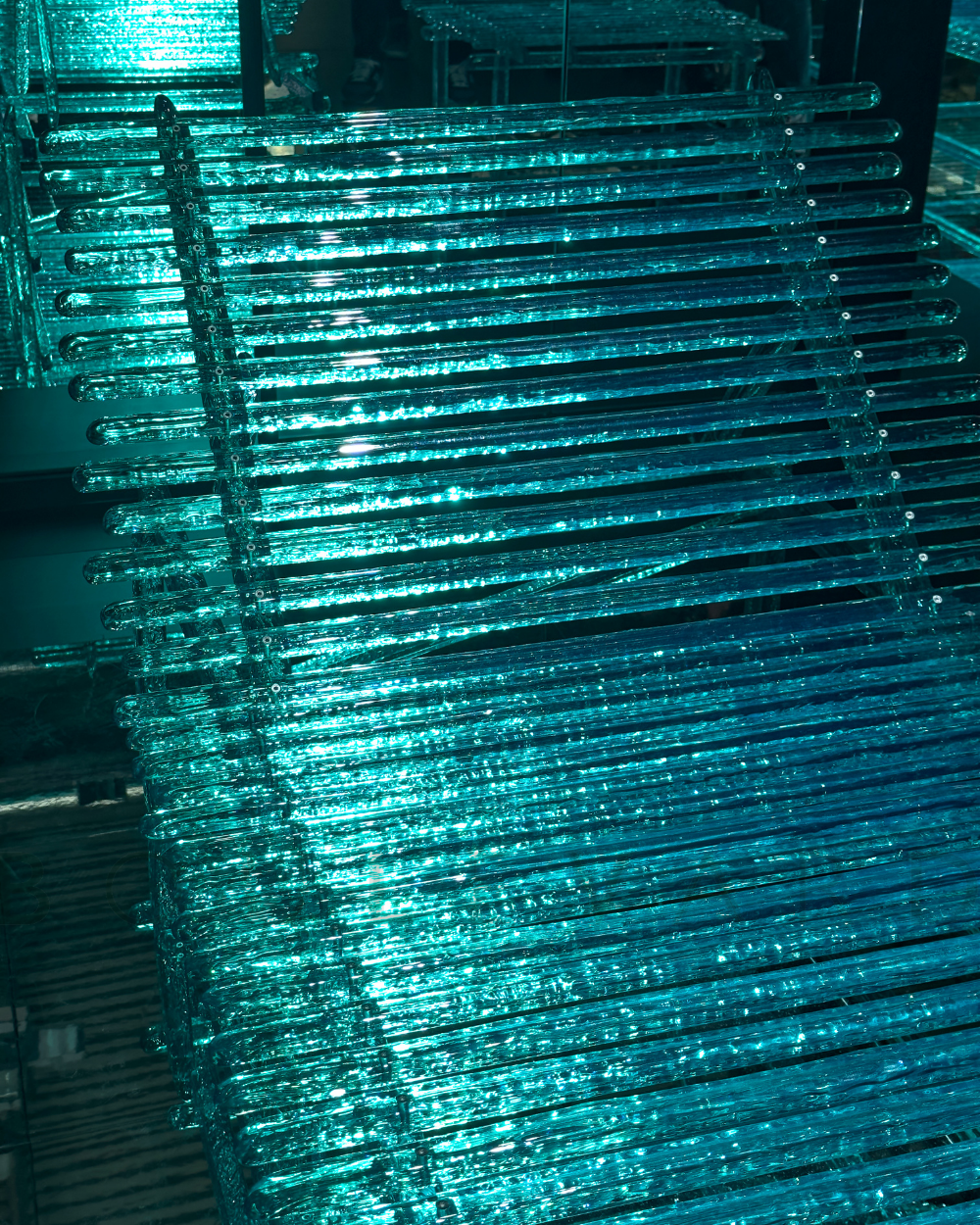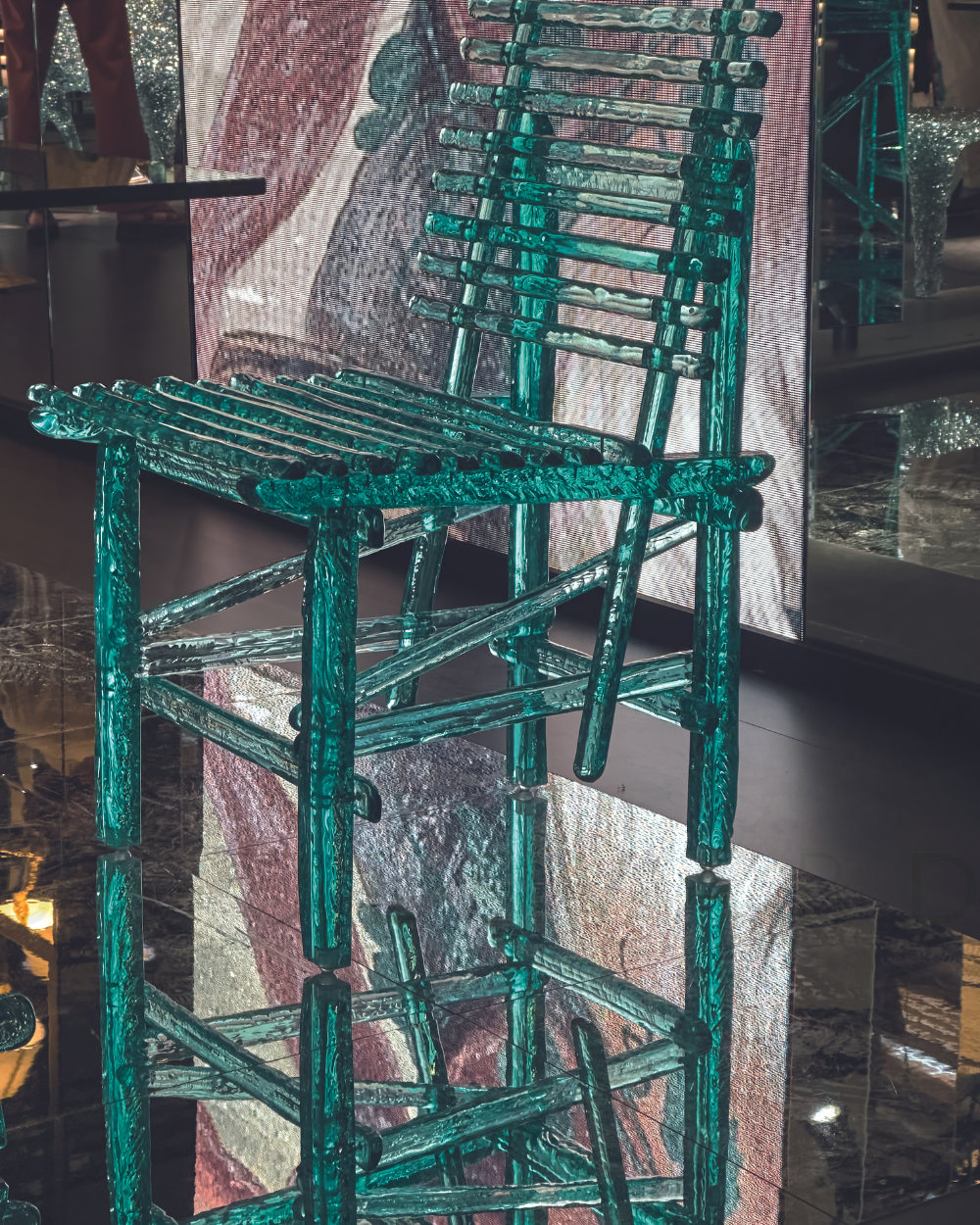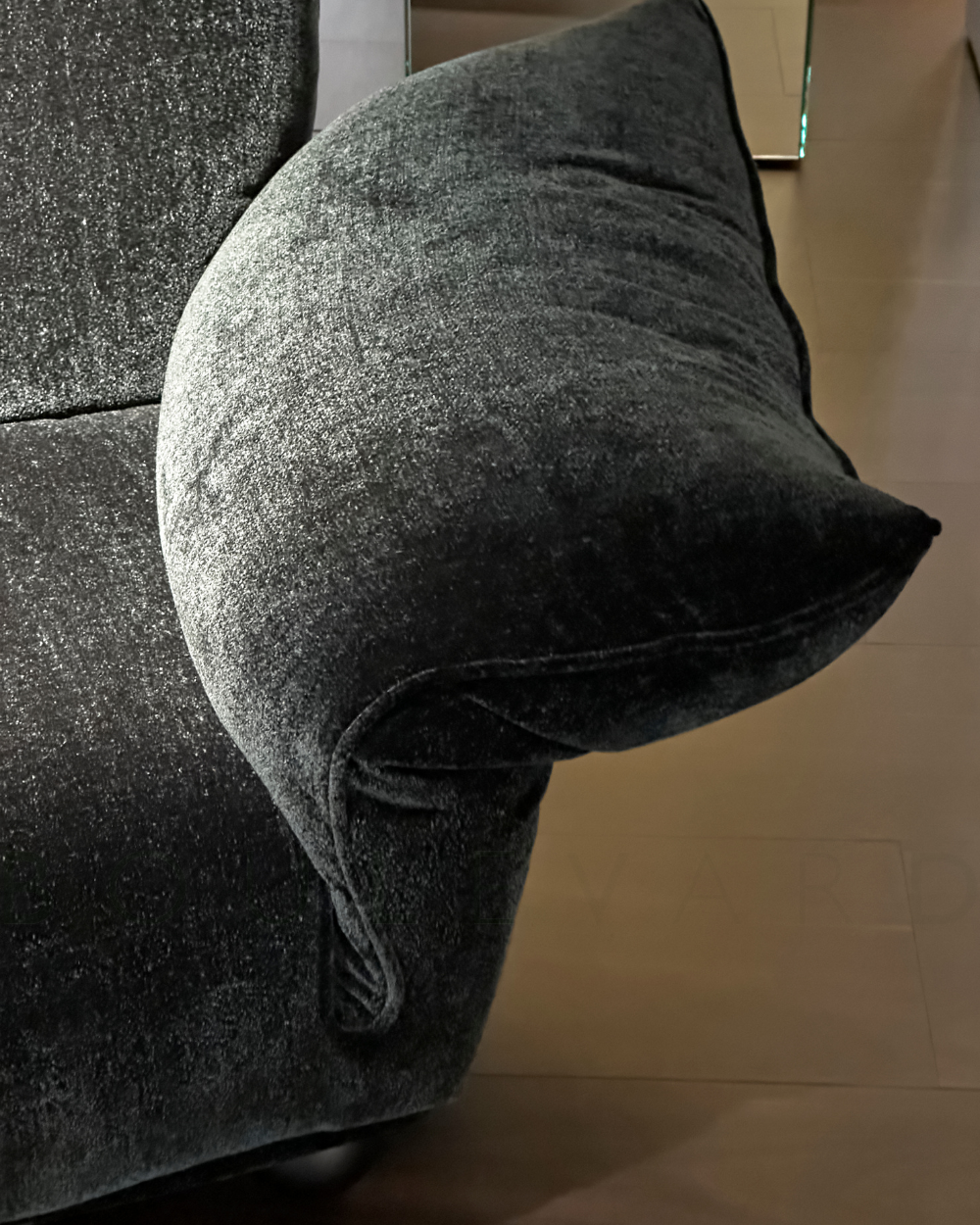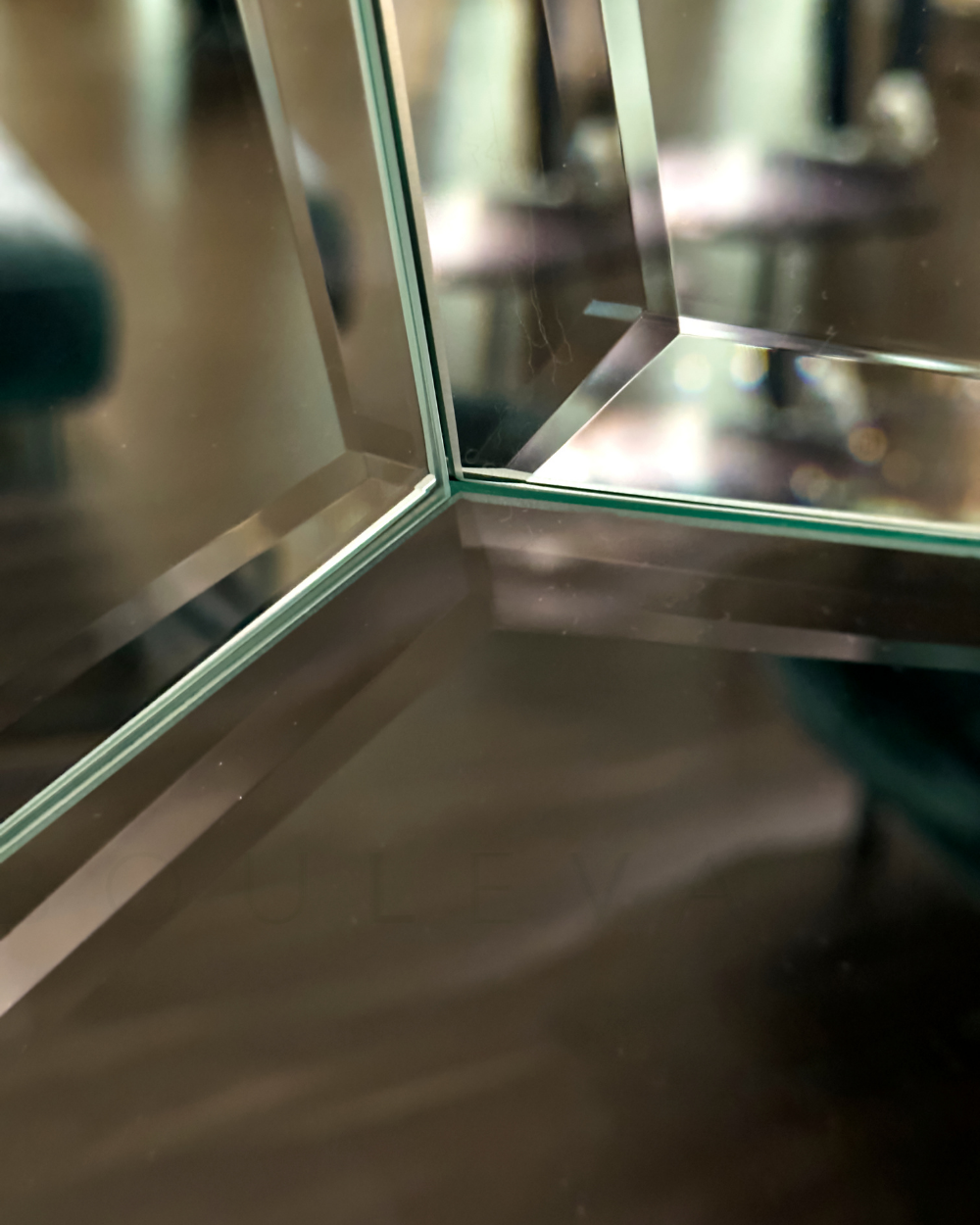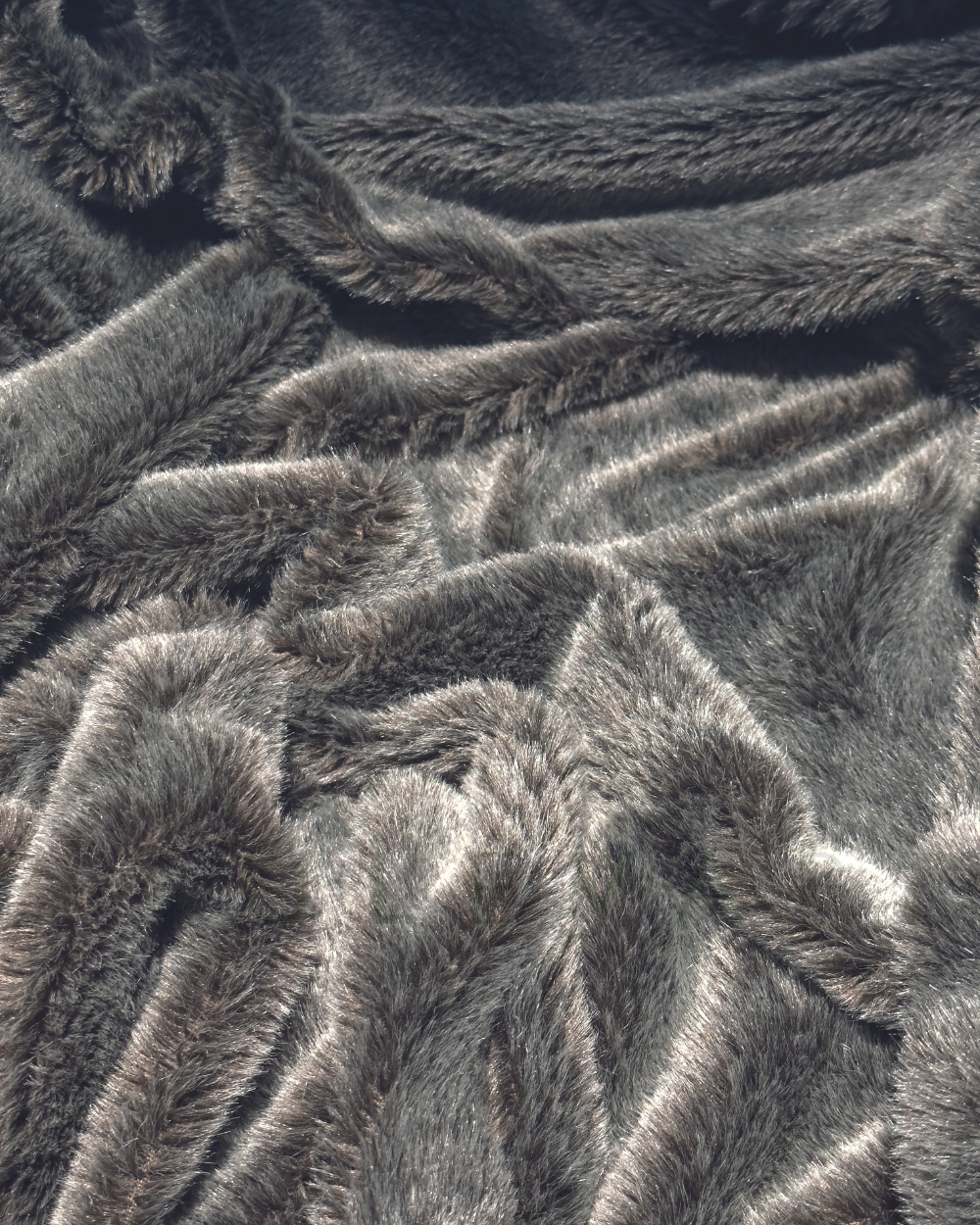 Every outrageous, iconic piece by Edra has a story: the 'Boa' sofa, released in 2023 in a bewitching blueberry-stained fuschia, takes three craftsmen five days to wind the 120-metre strand into an unexpectedly comfortable and eye-popping knotted mass. And on it goes through patented materials, mind-altering design and unthinkable comforts.
---
Longhi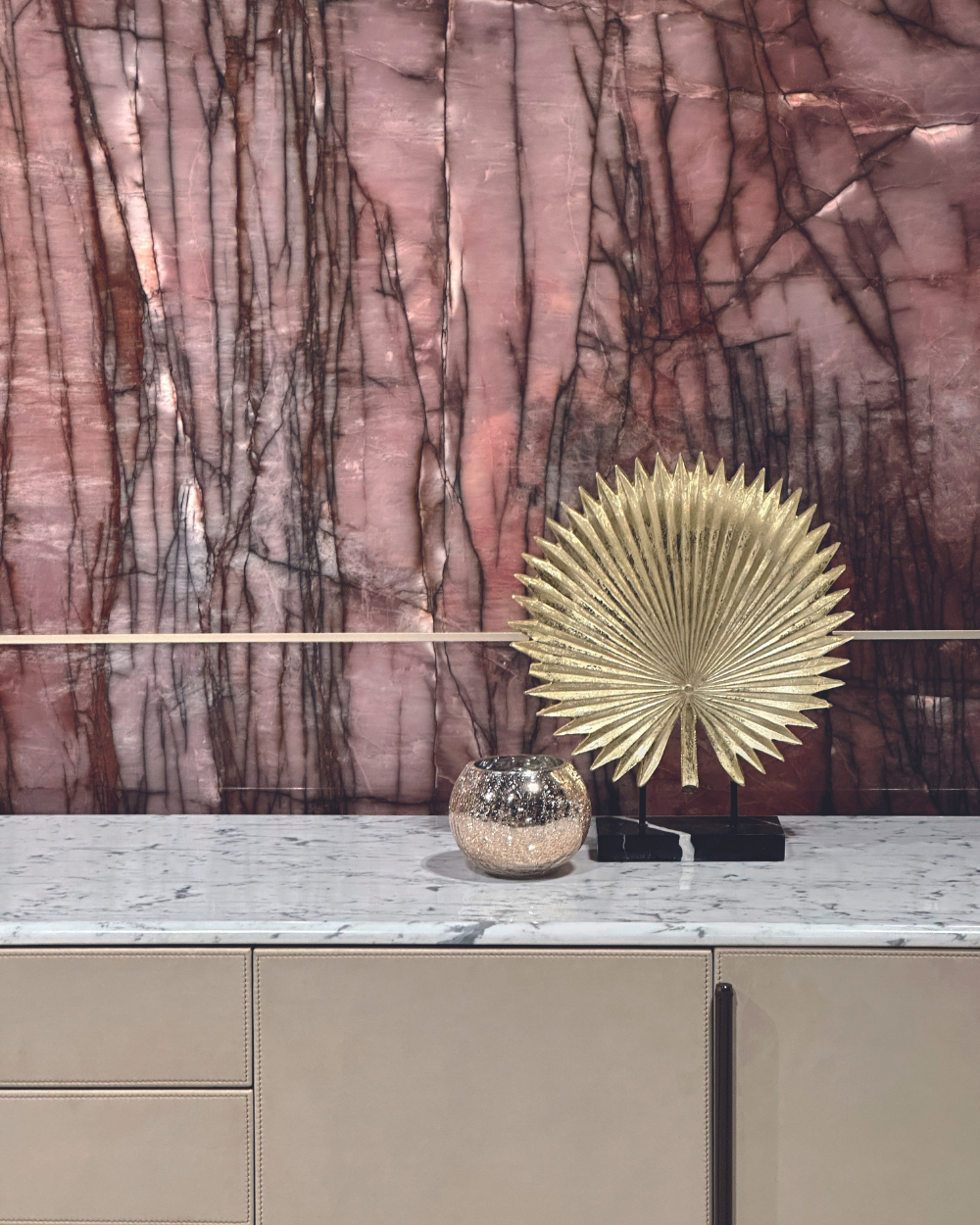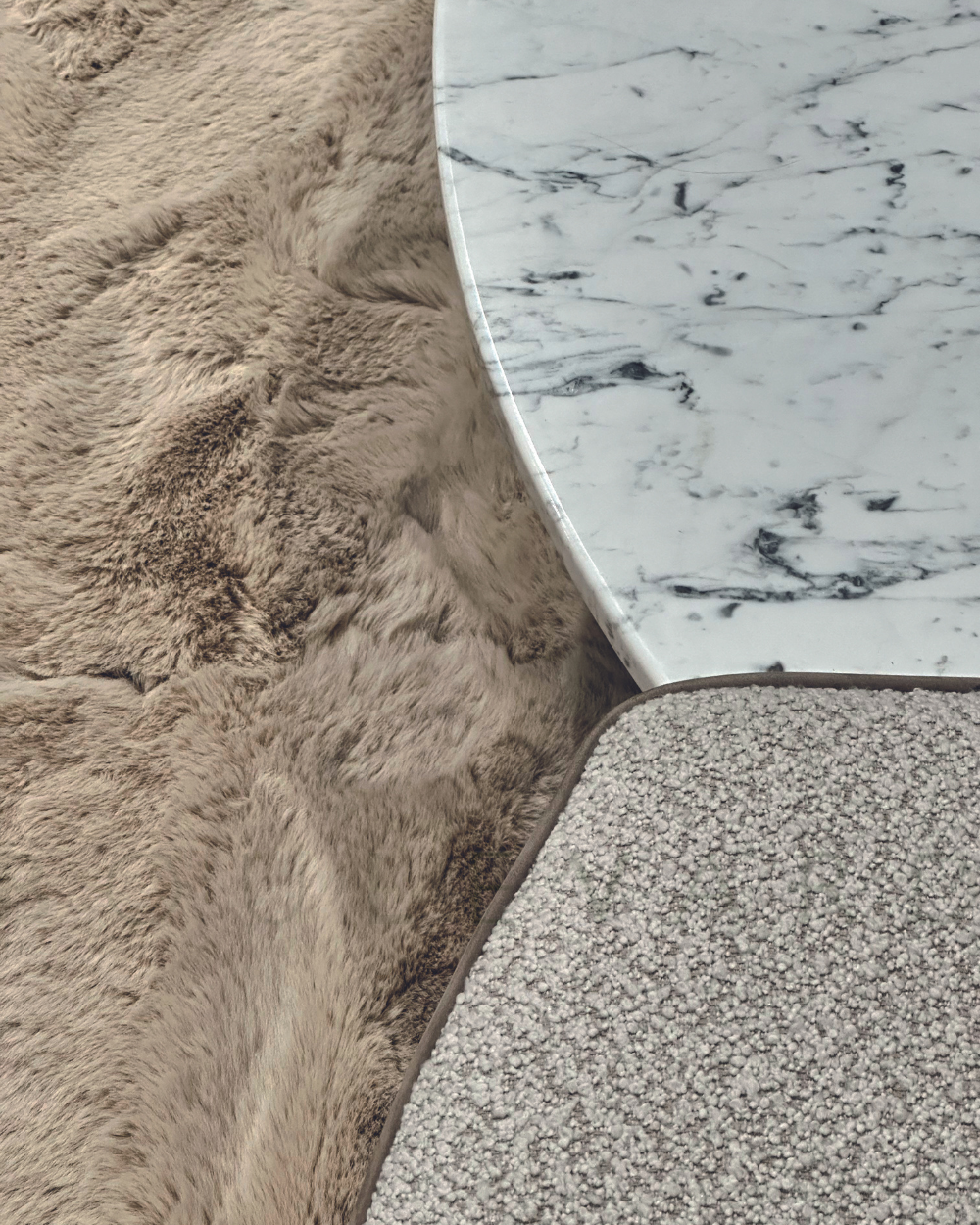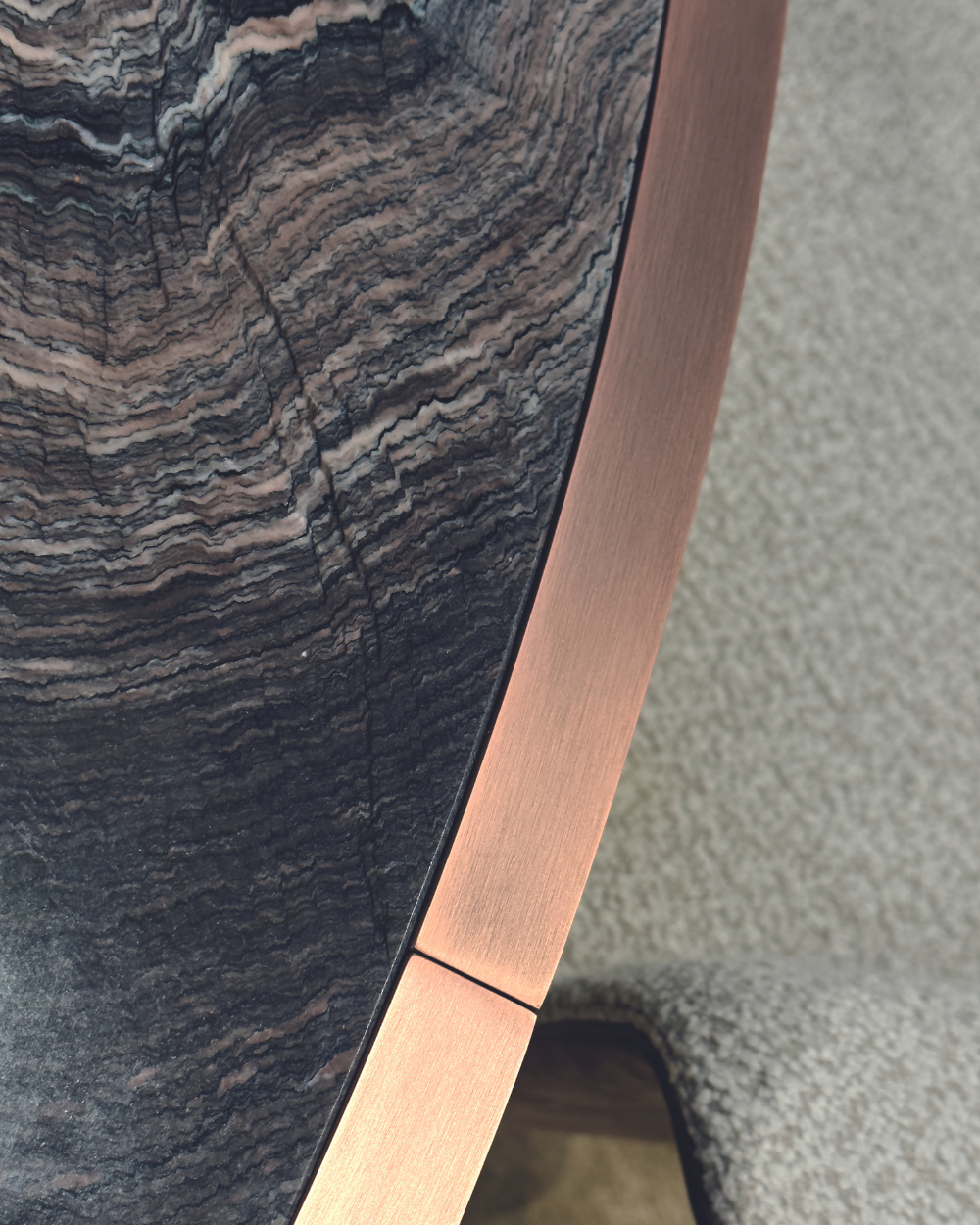 The slate-grey 'Cipollino' marble streaked with a dusky, almost flamingo pink all but stole the Longhi show, edged in the dining table by copper-finished metallics for added effect. Nevertheless, the bouclé fabric and suede lounge suites, leather- trimmed consoles and sumptuous tactile rugs all caught the eye, hand, and if only the foot.
---
Vibia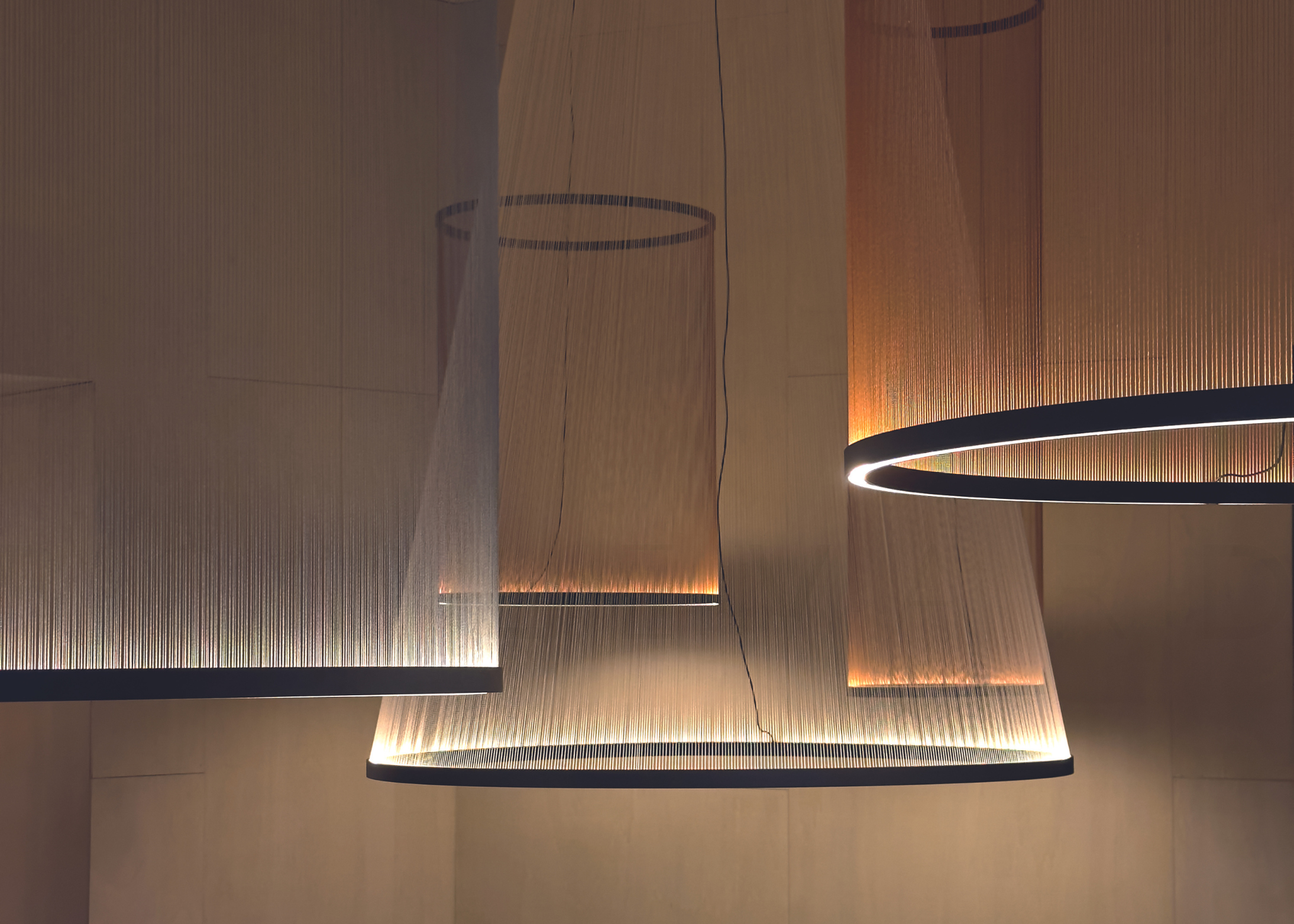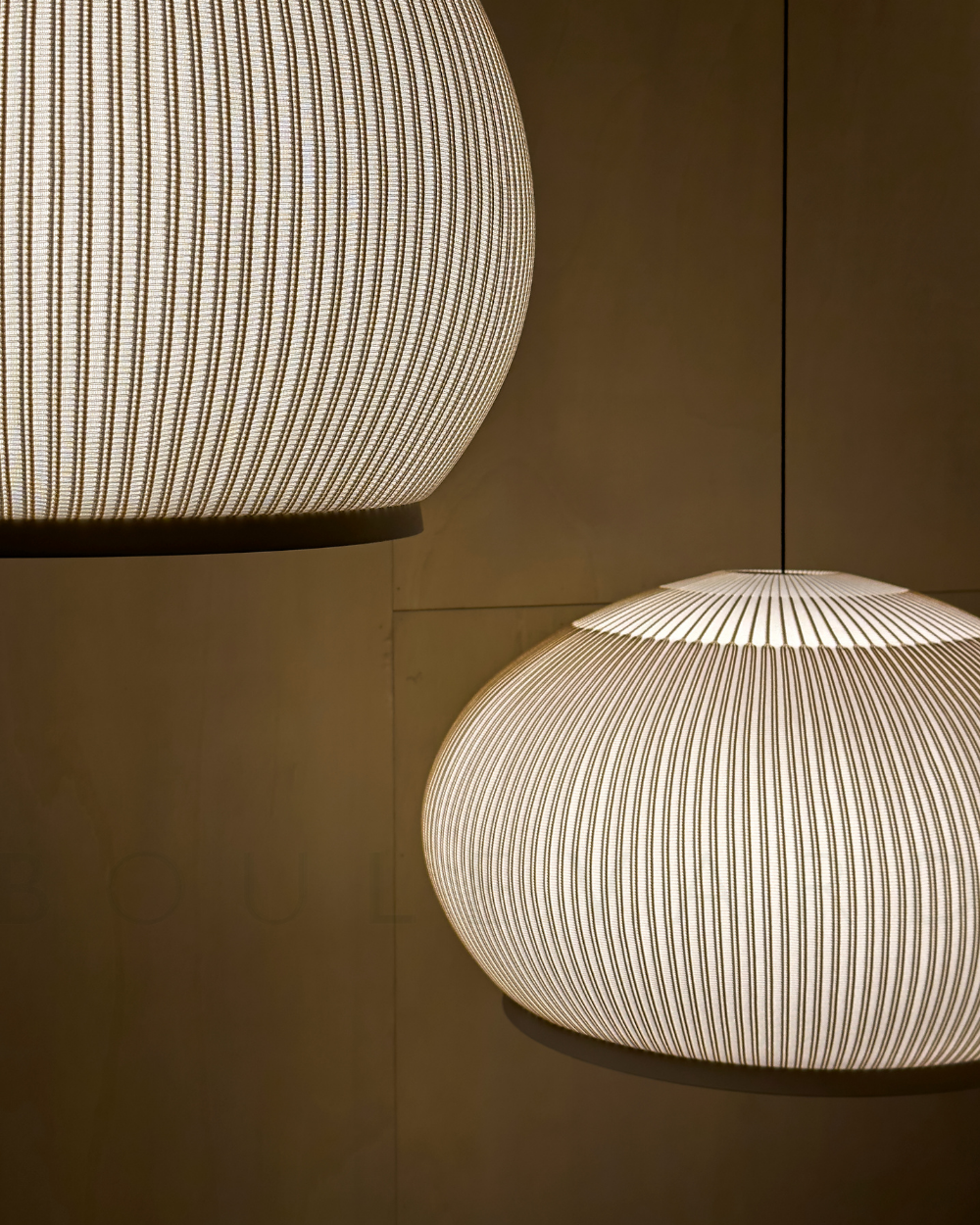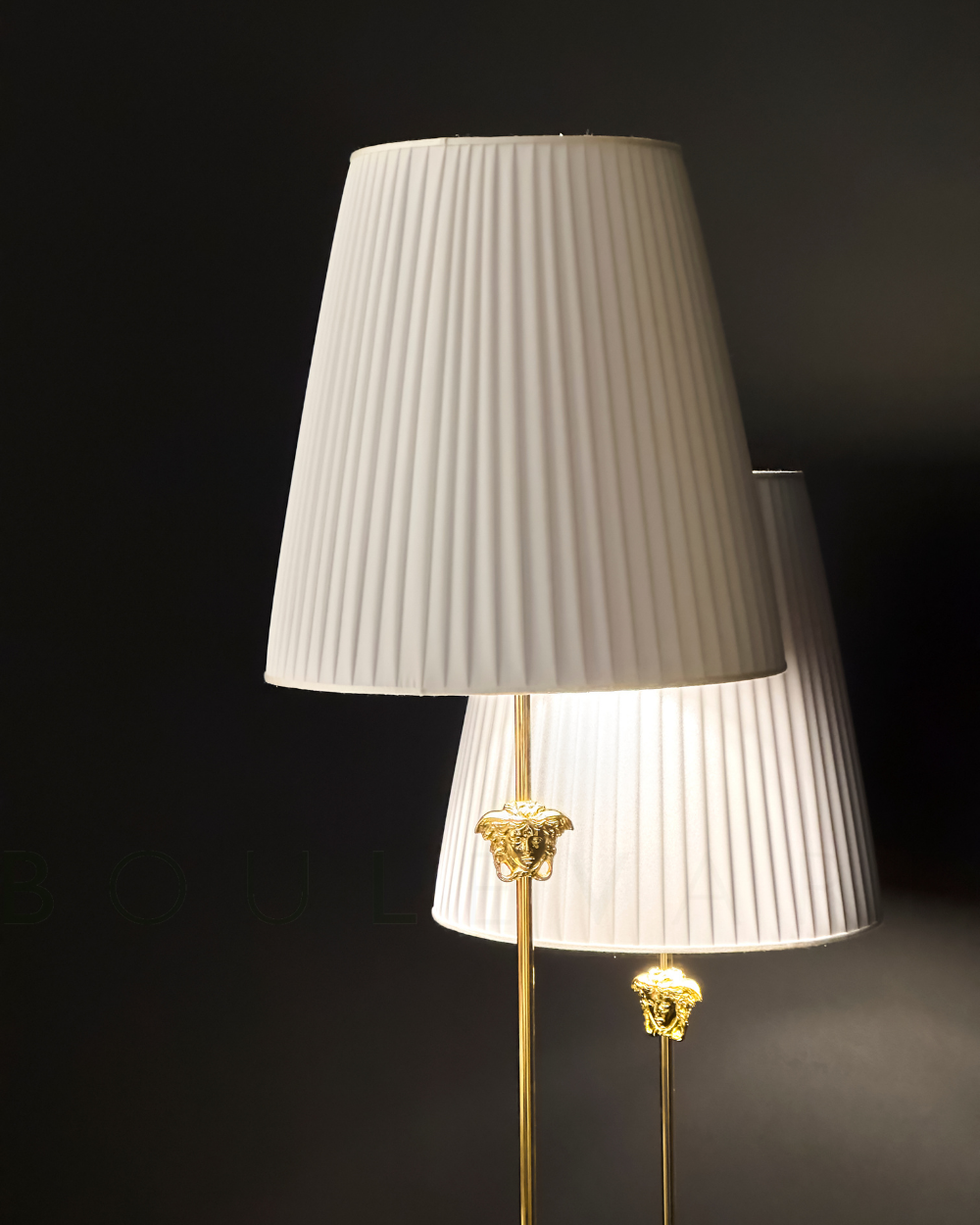 A seductive vision of large-format minimalism, Vibia's innovative 'Array' pendants present elegant, floating geometries defined by gently illuminated threads. A second line, 'Knit', explores the textures and materiality of light as it warms a beautifully woven shade.
---
Slamp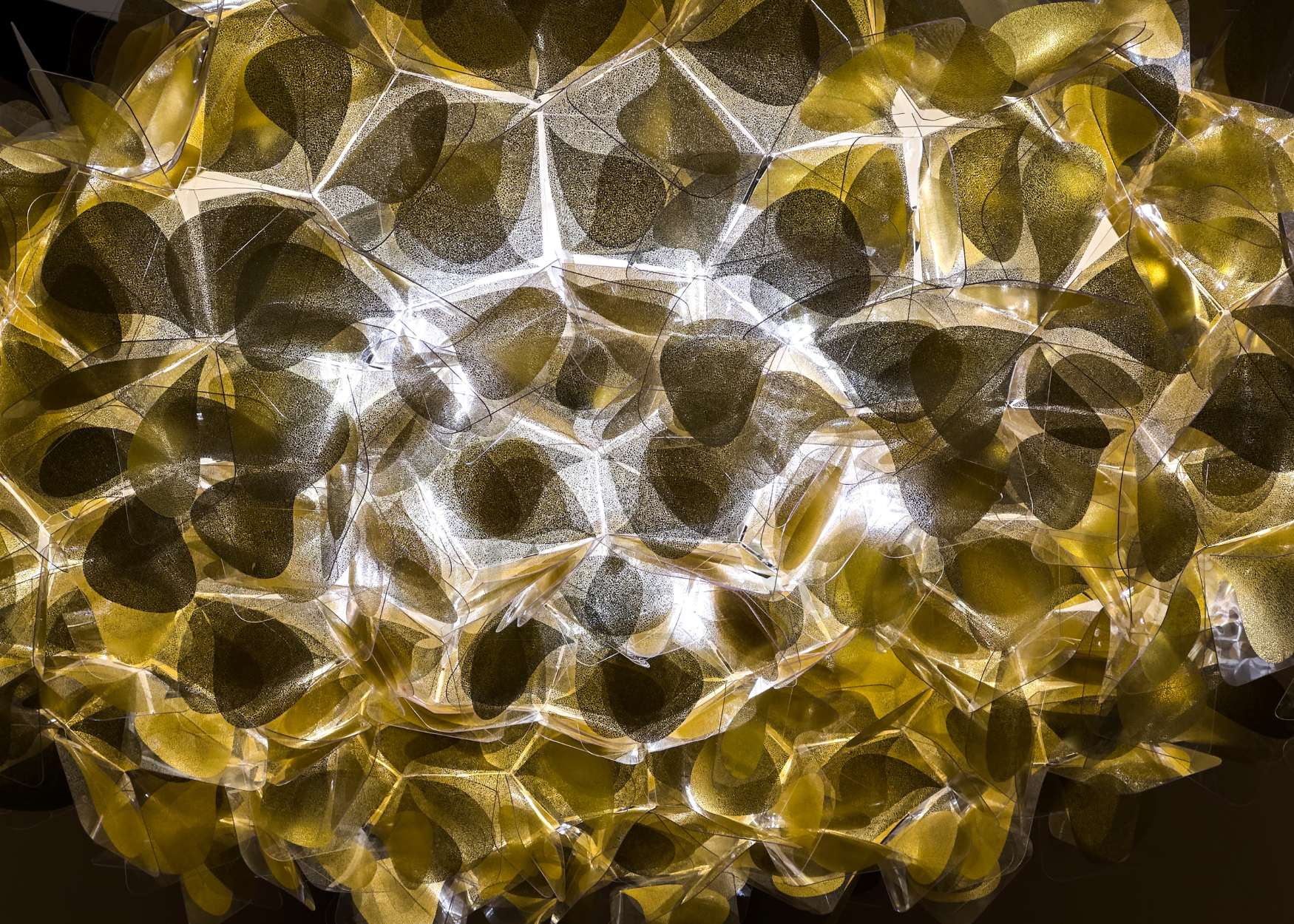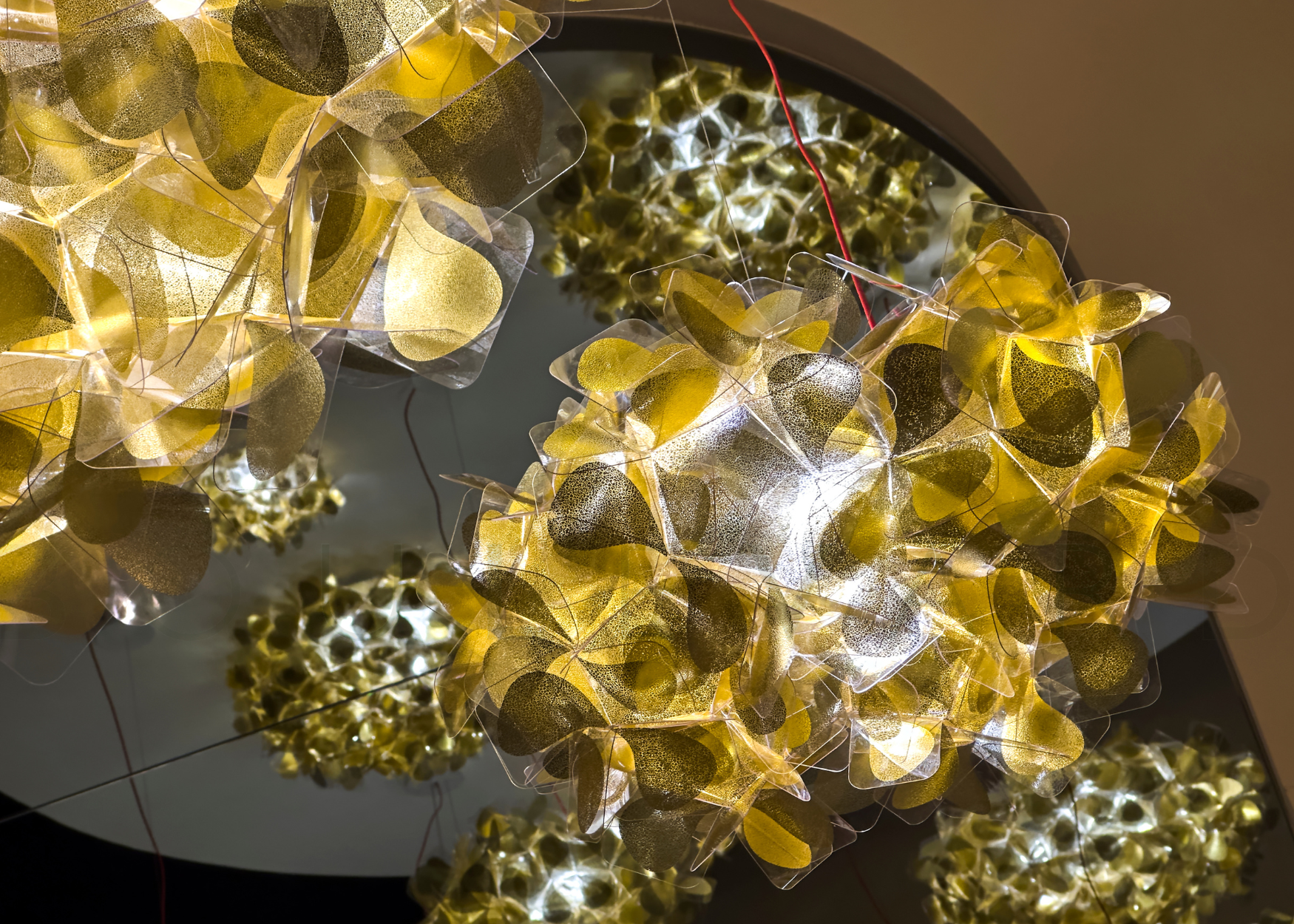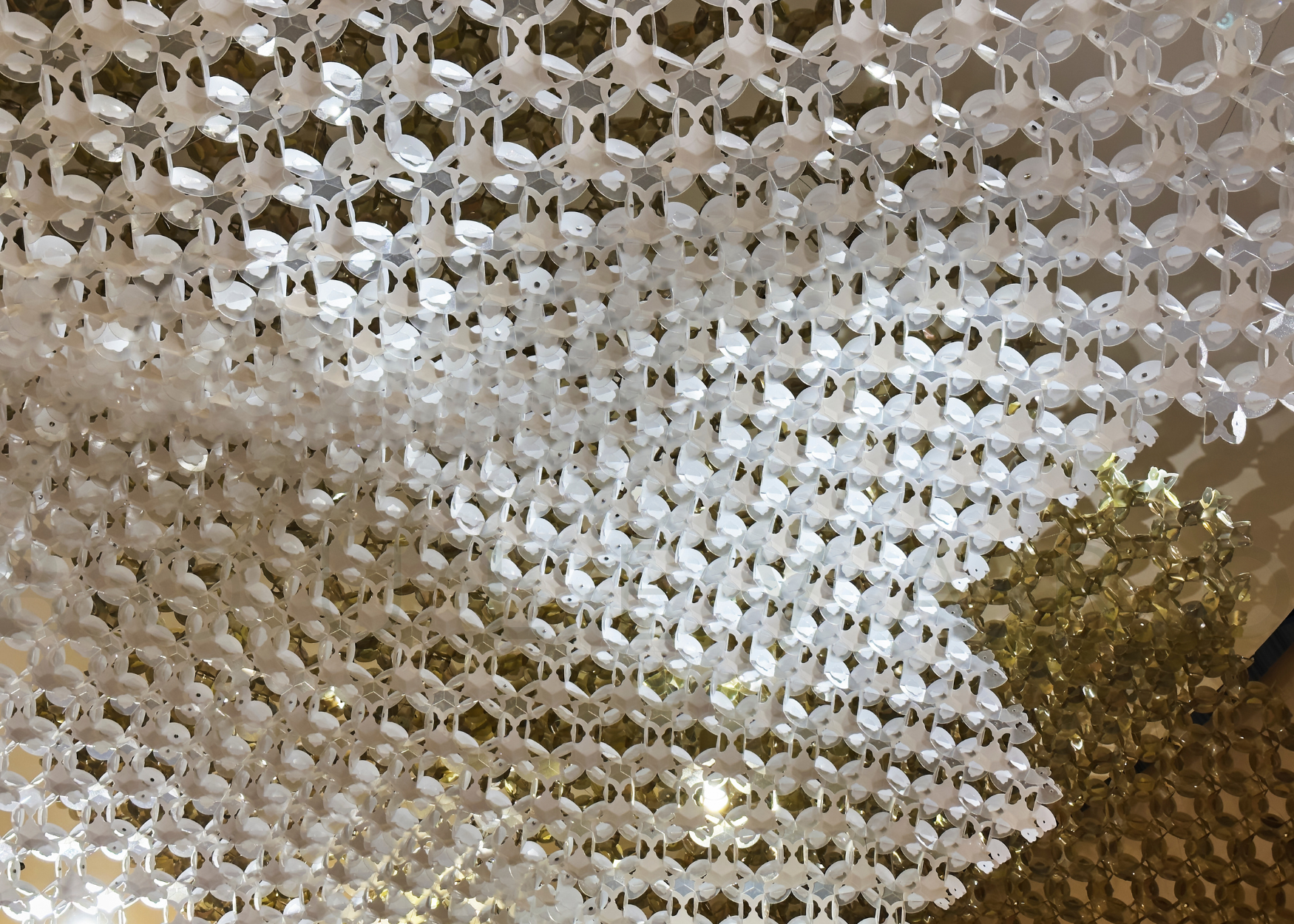 An elegant riot of textures and metallics stole the show at Slamp, with a series of statement chandeliers that dazzled both in the complexity as well as their sheer presence. The play of light across faceted and interwoven surfaces brings the behemoths to life with a contrapuntal ephemeral delicacy these still photos don't begin to capture.
---
Read next: