Designer lighting brand Occhio unveils its latest collections at Archipelago House
The sleek, floating lights by German brand Occhio present a sublime contradiction of statement minimalism – both in the large-scale, room-defining floor lamps as well as the small-scale, room-defining wall-lights whose projected glow reshapes the space.
Beyond the sheer aesthetics of the collection, there is a level of lighting wizardry in each piece. The lights are controlled by apps – and by intuitive hand-gestures – to toggle, mundanely, between on and off, as well as, less mundanely, to define the direction (up, down, both) as well as the 'colour temperature'.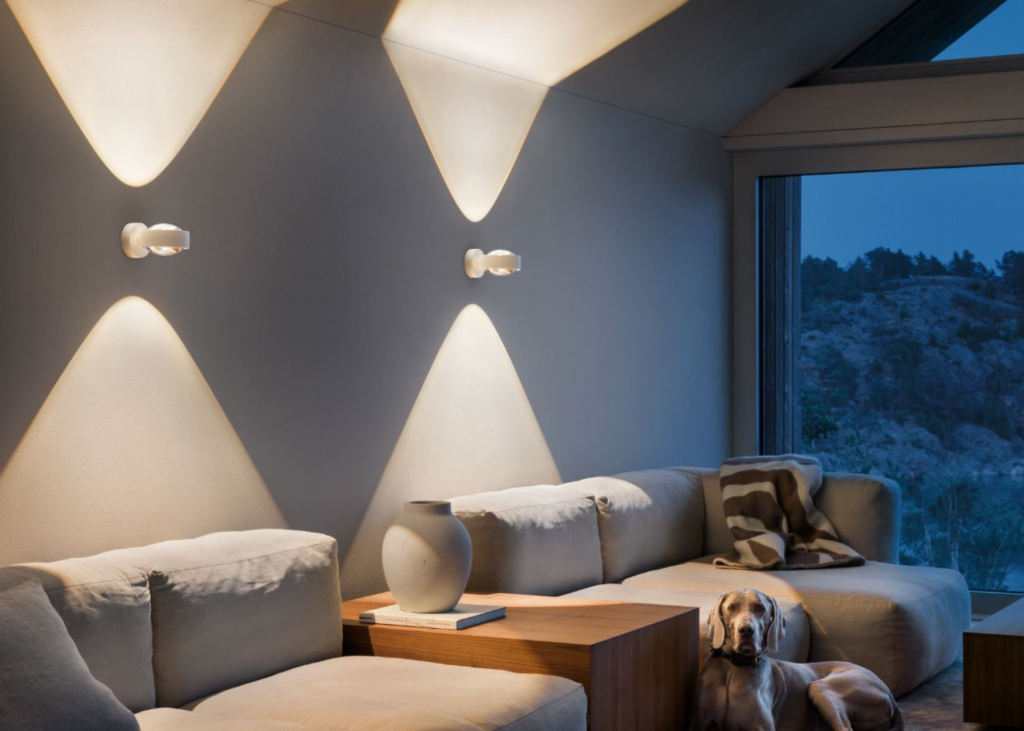 The ambition is for the lighting to adapt to the season, occasion and whimsy, as shown here at Archipelago House in Stockholm, where the lighting recedes by day to emphasise the stunning views through floor-to-ceiling windows, and then plays an increasingly dramatic role in adding lighted scenes by night – and a note of warmth in winter.
Switching them off is almost as pleasurable: finishes range from matt white and polished metallics to 'Phantom' – an alluring new finish that dances between dark brown and gunmetal, created through vacuum-based PVD (or physical vapour deposition). There's no better time to kill the lights.
Occhio is distributed by Koda.
---
Read next: