Atelier tour: The wondrous house of luxury furniture maison Christopher Guy
Set amidst the lush tropical forests of Java, Indonesia, the Spanish-inspired atelier of luxury furniture maison Christopher Guy is a place of artisanry, heritage and wonder.
By Hamish McDougall
Photography by Jin Cheng Wong
The historic port-city of Semarang in Central Java, Indonesia, is not without its charms, but neither is it the obvious setting for an unabashedly opulent furniture house. It's a distance, certainly, from the design capitals and storied ateliers of similarly positioned brands, but it's close to Java's mahogany plantations and, as such, the region has a heritage of craftsmanship and no shortage of artisans.
For the house of Christopher Guy, this was an opportunity to write the brand's story and build its heritage from the ground up, starting with a breathtaking atelier inspired by Spanish Moorish architecture and set, incongruously, amidst a lush tropical forest.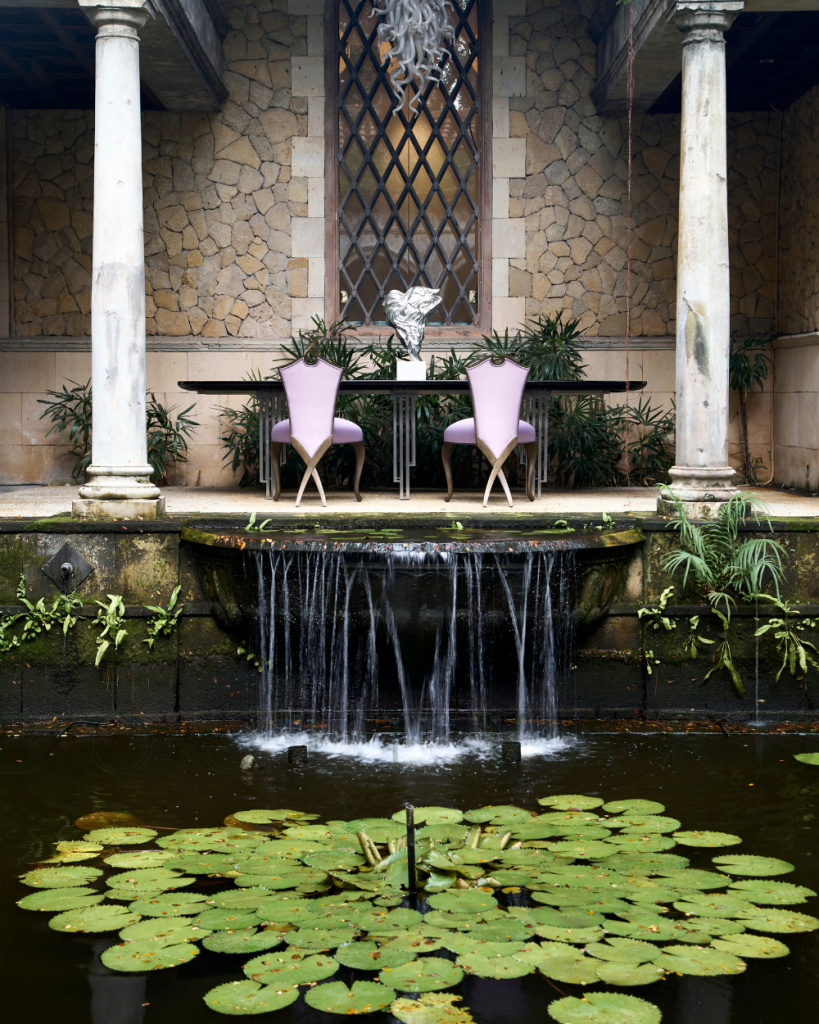 "We took inspiration from the great fashion houses and their approach to craft and heritage," says CEO Kisa Harrison, whose late husband Christopher Guy Harrison founded the business and conceived its atelier. "And so in Java we wanted to create a space that wasn't just a factory, and wasn't just about making luxury furniture, but started with a vision, started with heritage – with where we wanted to be in 20 or 50 years' time."
A 20-minute drive from the city centre through the shop-lined lanes of Semarang's outer suburbs, the Christopher Guy estate rears up with its monumental pair of carved wooden gates, flanked by high walls and guard houses and spanned by an almost triumphal archway, with a flagstone drive leading in among the overgrown greenery.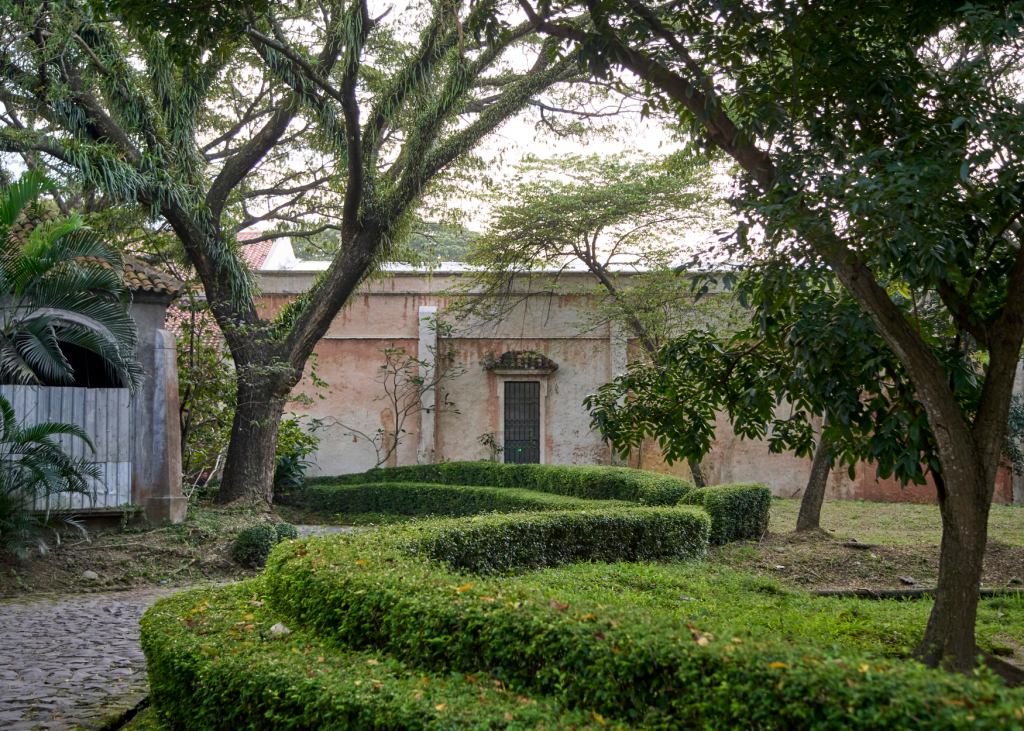 It's simply wondrous within – a lush, ancient world of vine-strewn walls, columns, arches and pediments, a mock bell-tower looming over the arrival court, groves, grottos and an amphitheatre, walls of taupe, peach, coral and a smouldering, timeworn burnt pink, terracotta-style roof tiles, wrought-iron window casements emblazoned with the CG monogram, ponds, streams and water features, complete with wood and stone bridges touched by a patina of moss. And all of it hand-crafted, hand-carved, ornamented down to the last detail, and enveloped by the forest like a lost palace.
"Our clients have a real appreciation for how Christopher Guy pieces are made, and that's bound up in the atelier itself," says Harrison. "It's so much more than a factory. It's an inspiration, a place of beauty that infuses the pieces with timelessness and heritage and brings to life the story of our craftsmen and their art."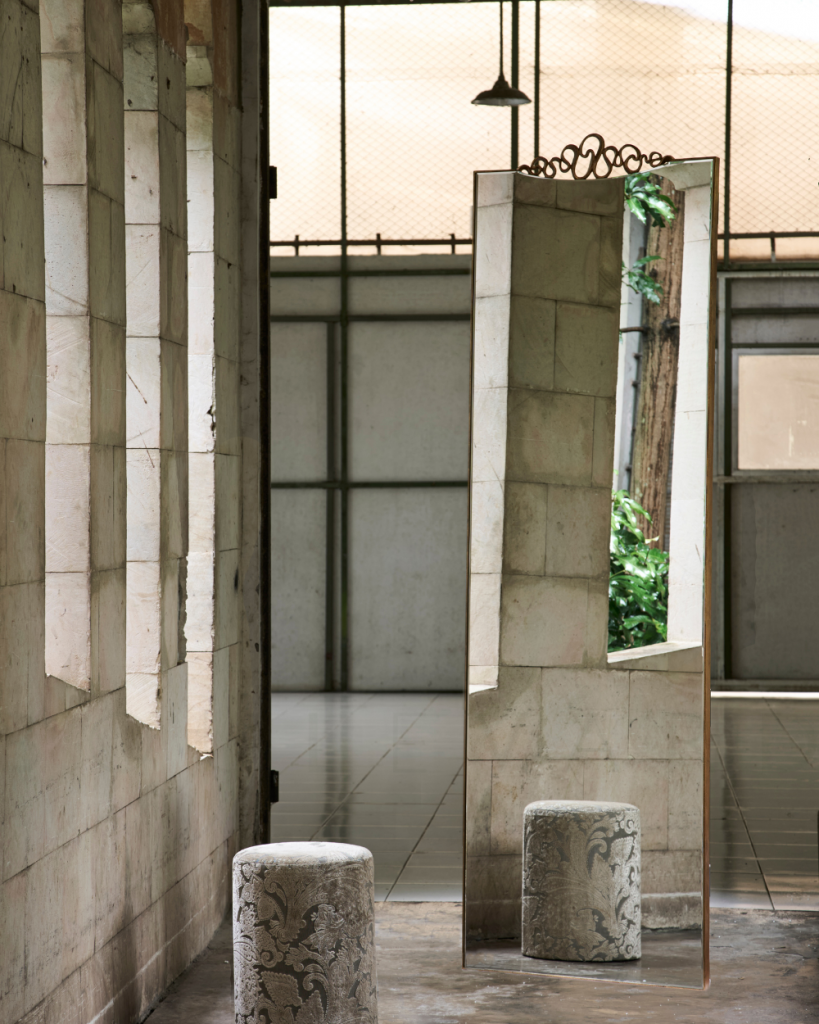 But inside the walls of this dreamy estate, it's a hive of activity. Sixty pieces of chic, ultra-luxe furniture are turned out each day by 350 craftsmen bringing painstaking care to the wood-carving and joinery, the fabrics and upholstery, the lacquering and gilt.
"The space, the uniqueness of it, has an influence on the pieces, and particularly on the craftsmen themselves," say Harrison. "We're not only crafting individual pieces but preserving artisanal traditions and reinventing our own brand heritage."
"These are craftsmen who have passed down skills through generations, and we don't want that to die out – with all the fast furniture taking over the world – and the vision of the atelier is almost like a reserve, a space for these craftsmen to pass on their skills and take pride in their work and in the space itself."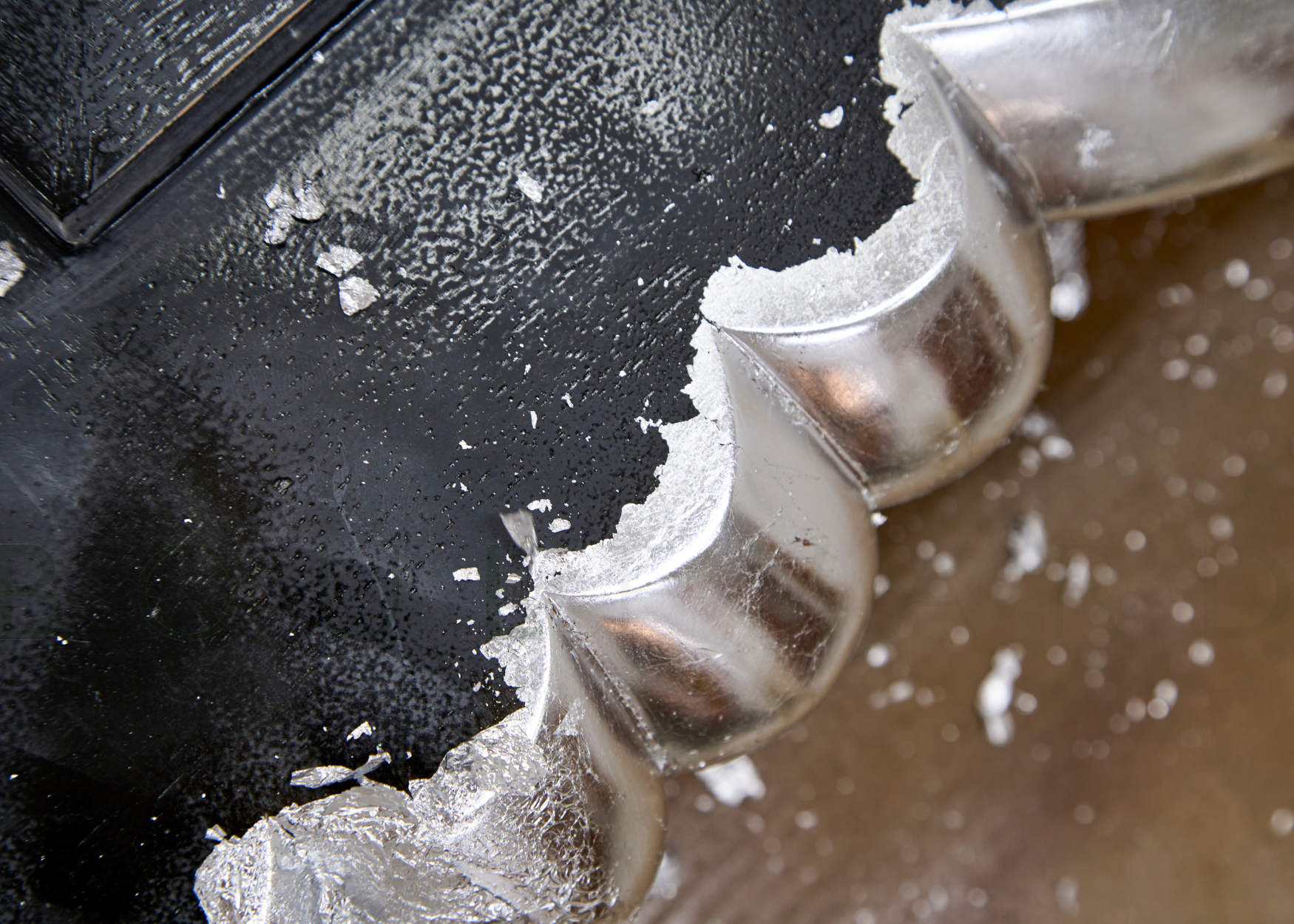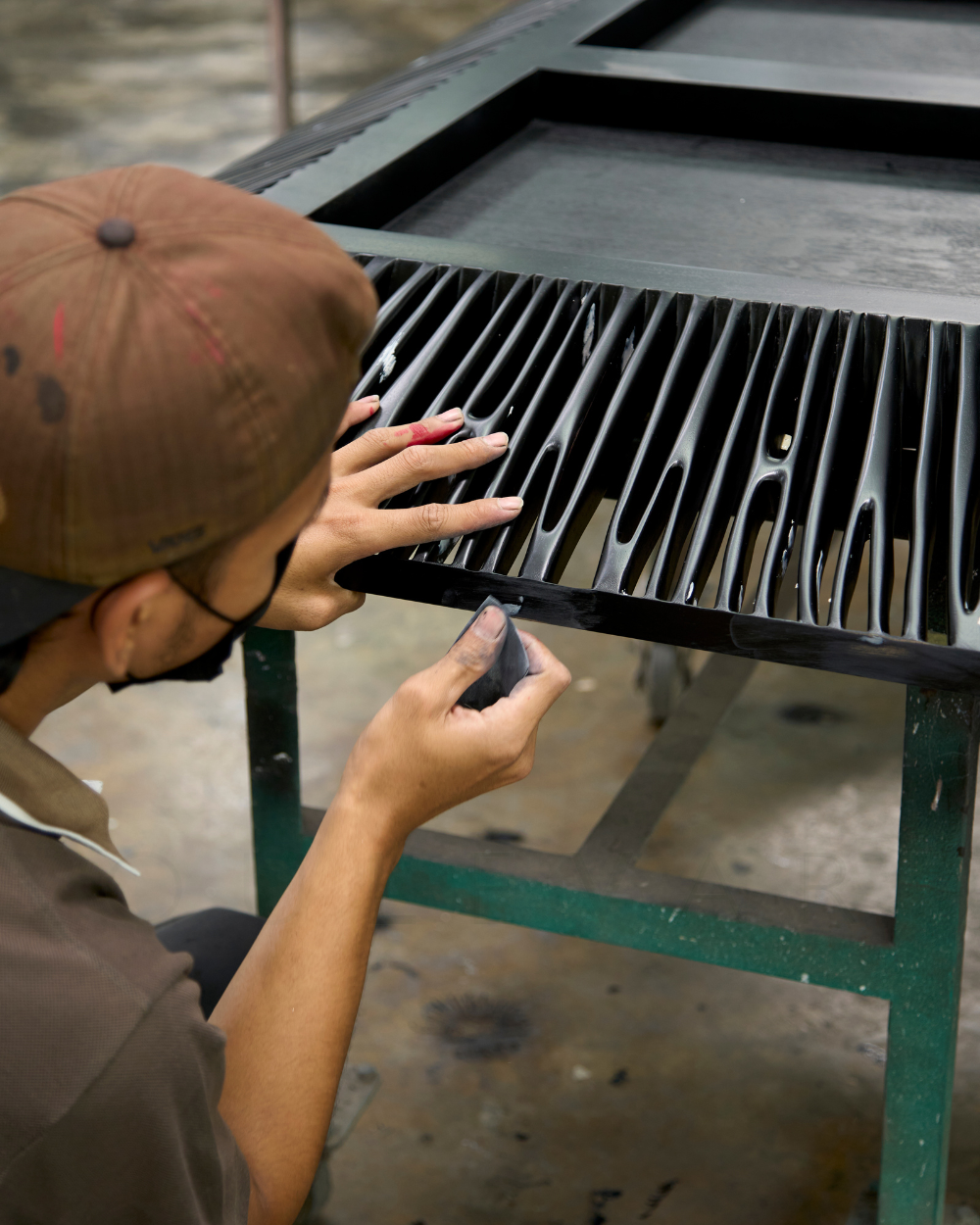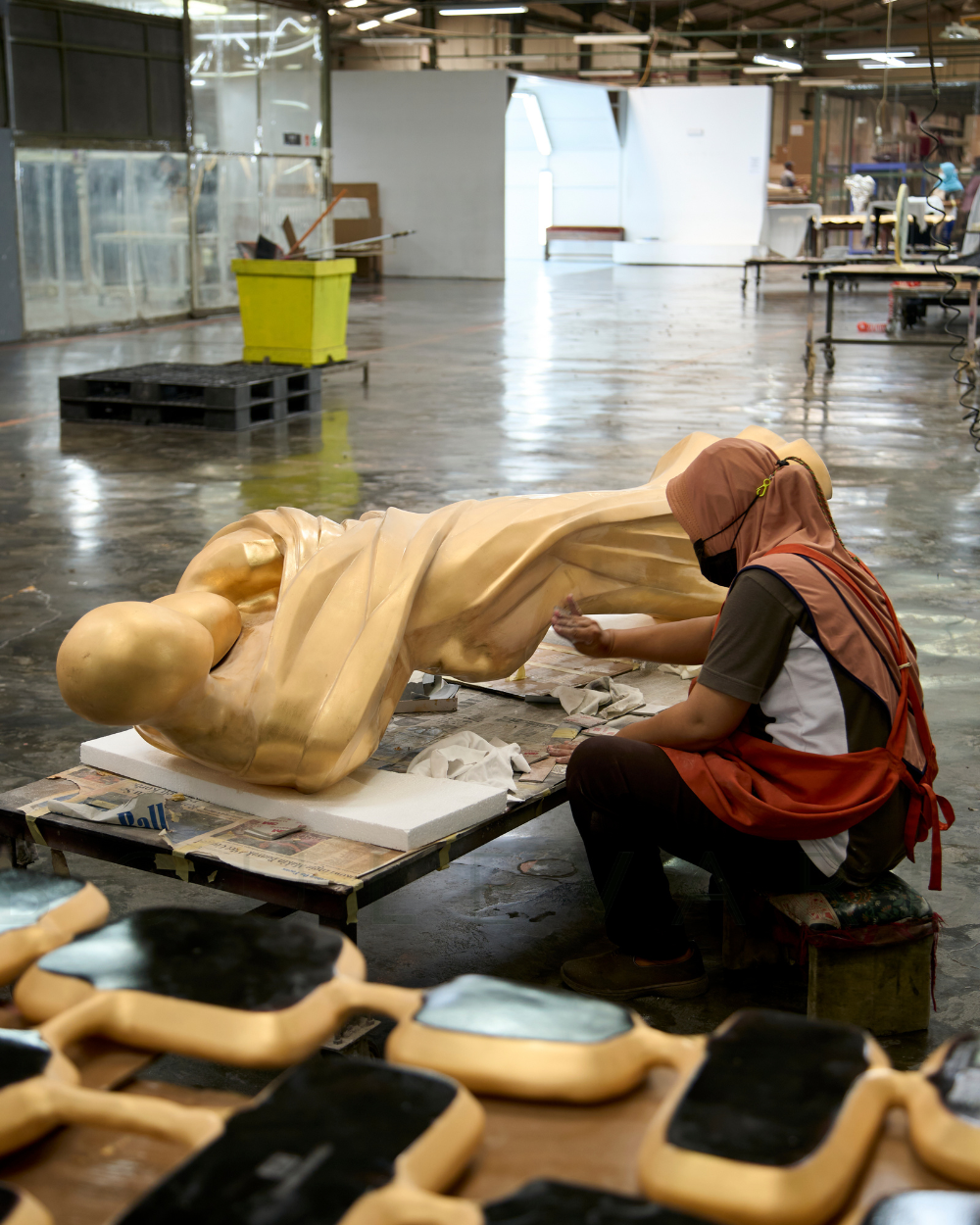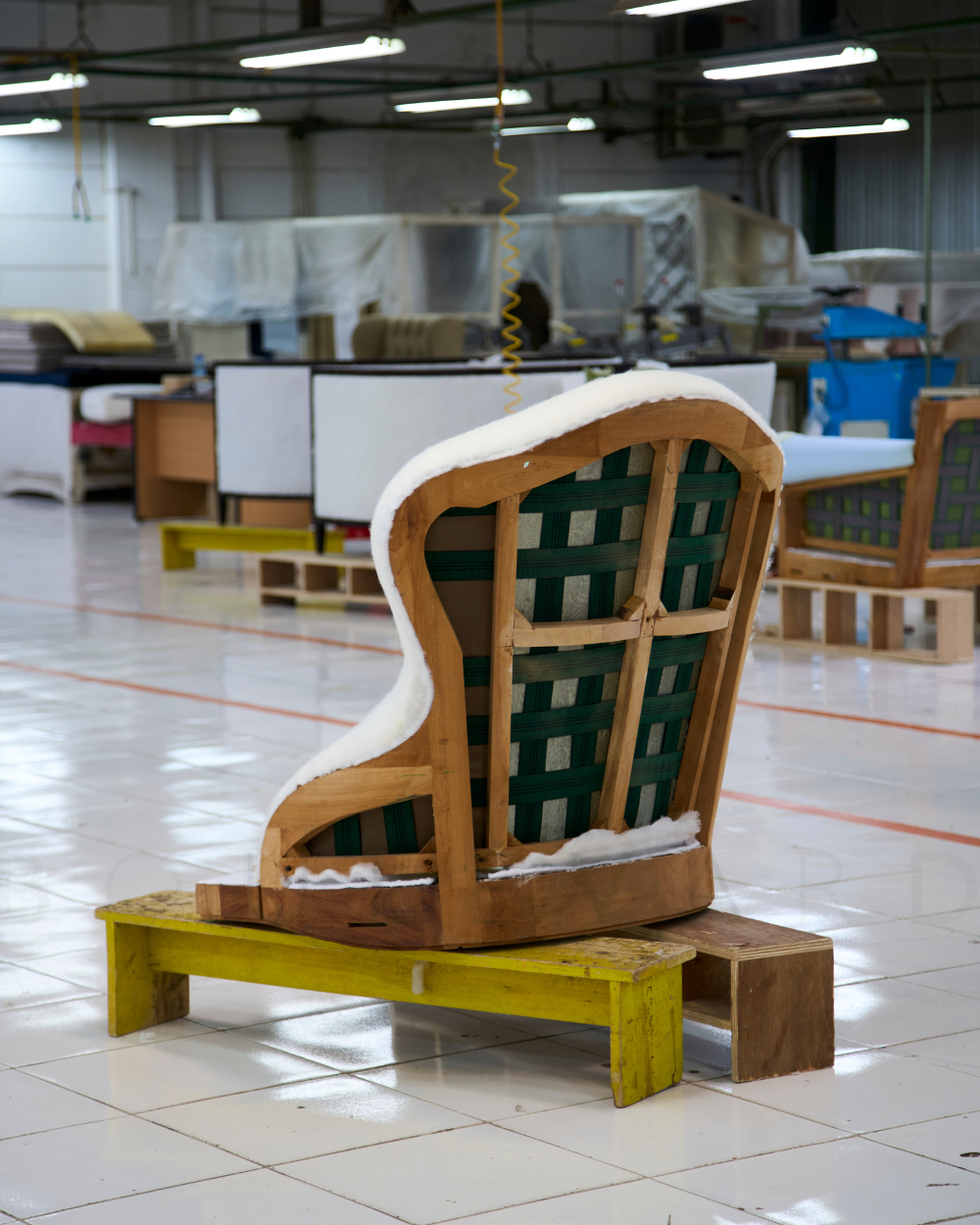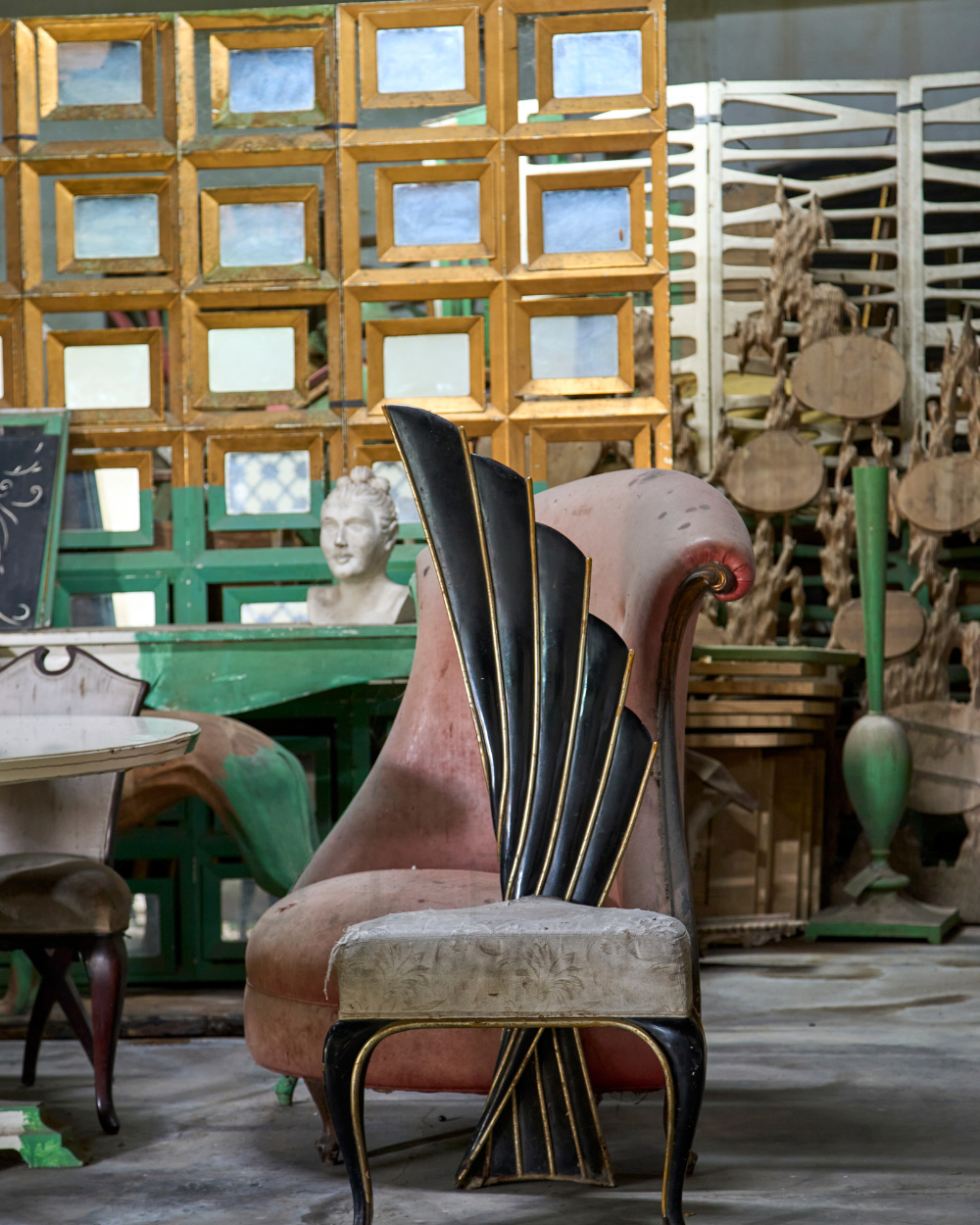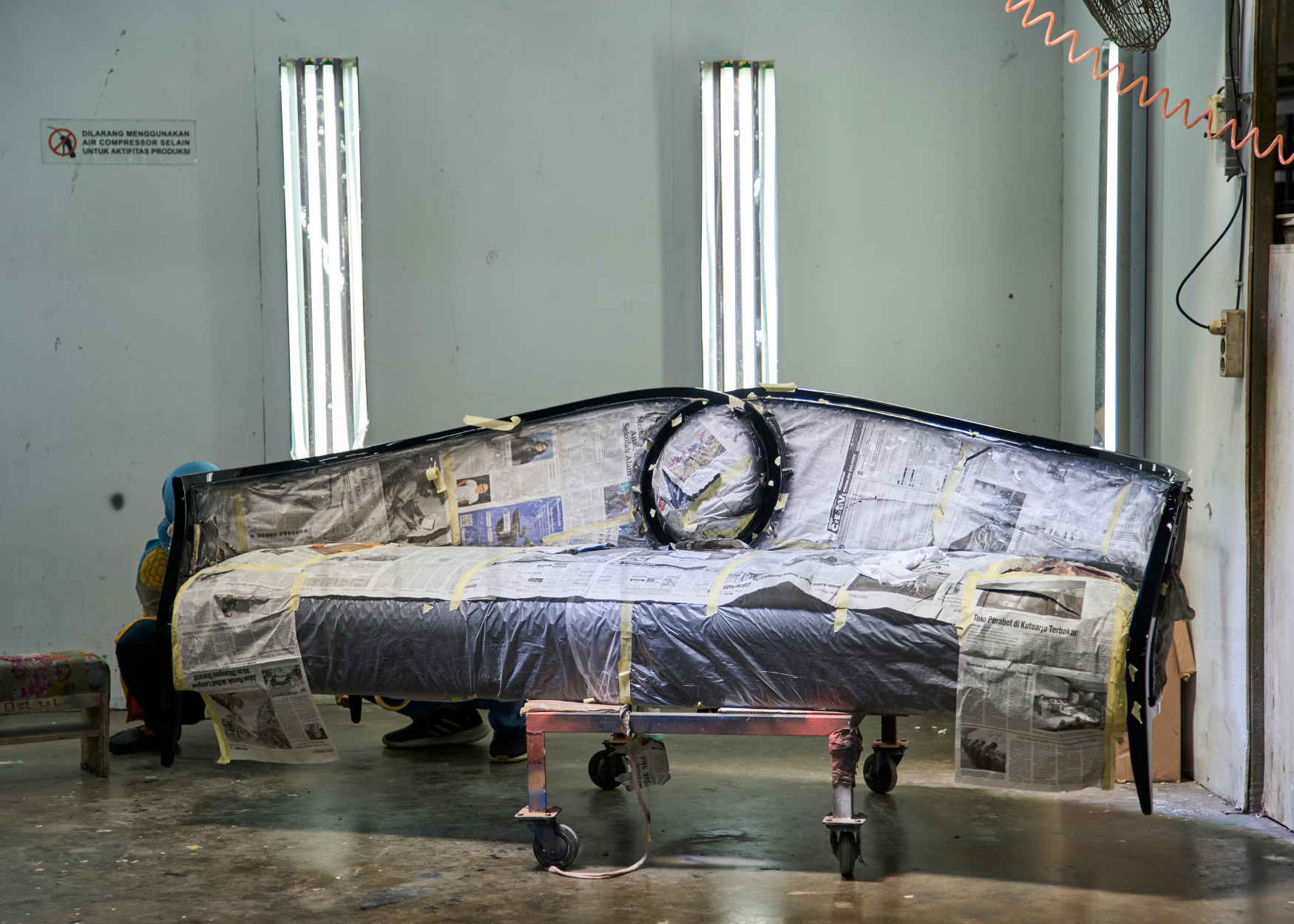 The Christopher Guy pieces that emerge are glamorous, modern creations utterly at odds with the faded, tropical glories of the estate – and yet all the richer for its magical sense of place and artisanal heritage. Drawing on the brand's trademark elegant curves (the 'ballerina legs' are a signature), and borne out of the artisanry of the craftsmen themselves, the design brand is timeless, opulent, but also playful – the maison even produces miniatures of these very same pieces, and recently created a bespoke CG Dollhouse for a children's charity auction.
"The mission of Christopher Guy is to create 'the world's most fabulous lifestyles'," says Harrison, "and the atelier is proof that there's no limit to vision, and we are here to help bring to life the vision of our fabulous clientele."
---
Read next: