Home tour: Aesthete Amanda Love's home shows deep curatorial consideration
Curator Amanda Love introduces us to her home, her collection, and to the love and the business of art.
By Elizabeth Reidy
Photography by Leonidas Matis
Aesthete and cultural connoisseur Amanda Love possesses a passion, vision and an inner circle that elevate her long-standing independent art advisory business, LoveArt, from expertise to art-world icon. Over 20 years of sourcing exceptional contemporary art across the globe and advising the sharpest private collectors and corporations, LoveArt has developed some of the most covetable collections in the world. You can only imagine what her personal collection and private haven are like. Until now.
"A private collection should ultimately be a portrait of its owners and something they can continue to develop as a reflection of their lives," says Love, and her own collection couldn't be more on point.
LoveArt is based in a superbly renovated, heritage-listed residence in the Sydney suburb of Woollahra. Home to Amanda and her husband Andrew Love since the early 90s, the stylish, grand and yet graceful home is the private pinnacle of her ongoing curatorial practice.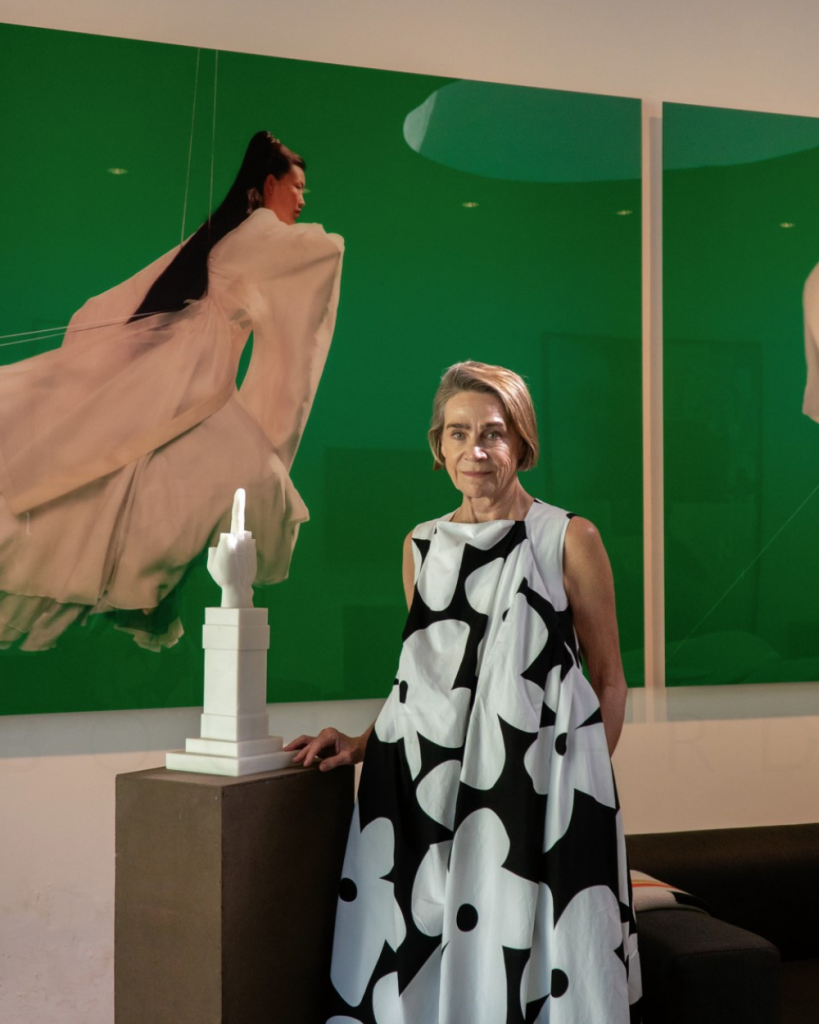 Here, contemporary art is carefully considered and beautifully integrated to harness functionality – and also surprise. Take the refined Jeff Koons vase perched on an immaculate stainless-steel kitchen bench, or the stunningly designed Jeppe Hein outdoor furniture setting adorning a sleek lap pool beneath a neon Tracey Emin artwork glowing with the words 'Love happens – like lightning.' Every aspect of the Loves' home reflects deep curatorial consideration – while retaining an entirely minimalist aesthetic.
Architectural redesign and renovations that extended the original structure of the house were led by David Katon, formerly of BKH Architects. The front section of the house is the original heritage structure, built in 1880 as a boarding house with a classic Italianate façade, while extensions introduced an enviable open-plan entertaining space that takes Sydney's indoor-outdoor lifestyle to a new level of design sophistication. The architects worked with a minimalist white box structure on the extended internal rooms – specifically to maximise the art and exhibition display, and every aspect is harnessed to present contemporary art from the Loves' collection.
Love curates her home every two years with a new exhibition programme. The current exhibition, 'Present Participle,' takes three works by Australian artist Agatha Gothe-Snape as the central thrust, complemented by works by internationally acclaimed artists including Ryan Gander, Isaac Julien, Maurizio Cattelan, Robert MacPherson, and Lillian O'Neil.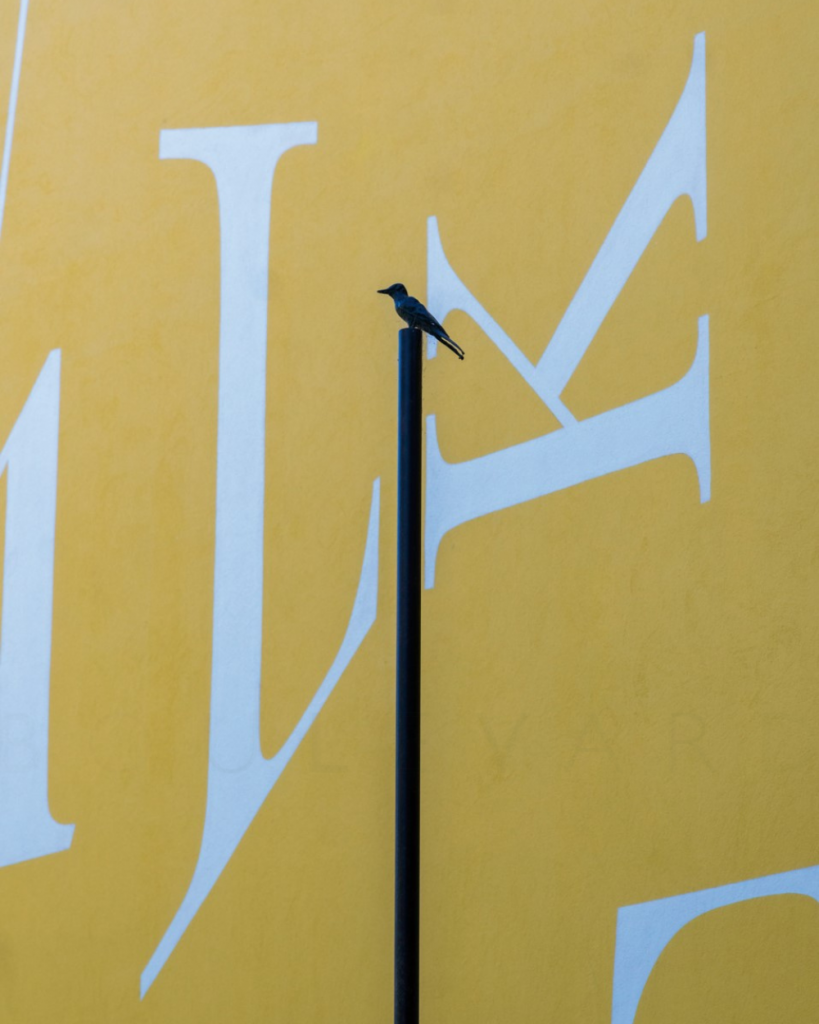 Gothe-Snape's large-scale yellow and white wall painting, We all walk out in the end, is one such striking feature of the current exhibition. It dominates the rear wall of the house and serves to turn the act of walking through the property into an unwitting participation in an ongoing domestic performance.
One of the most compelling exhibitions in the house is perhaps the most unexpected: the bathroom. Wryly named 'Love[f]Art,' Love has launched a nano-project space, commissioning artists to create a site-specific body of work that takes full advantage of its captive audience. The project began during the Covid lockdown, launched via an online soirée, and is laced with artist interviews in the bathroom.
Now in its tenth iteration, 'Love[f]Art' has hosted micro-exhibitions by the country's leading contemporary artists including the likes of Rainbow Chan, Alex Seton, Izabela Pluta, Nell, Tony Albert, Claire Healy, Sean Cordeiro, Mel O'Callaghan and Clare Milledge. With exhibition titles like 'Don't Shit Where You Eat' and 'Everyday Happiness,' the 'Love[f]Art' project has brought out the joy of domestic spaces transformed and re-imagined with an artist's wand.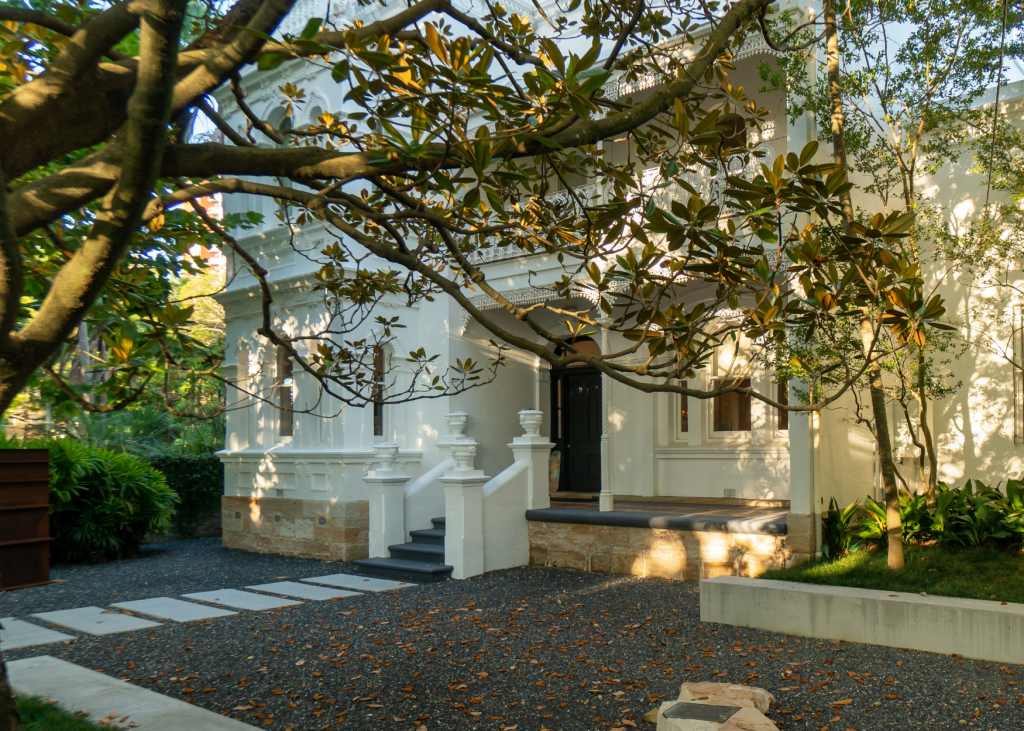 On her collaborations, Love shares: "My aim is not to shape an artist's practice; I want to see what they are doing on their own account to resonate with me, rather than to influence the direction of their practice. It's important to let artists negotiate the endless breakthroughs that they need to make to develop their careers independently. And sometimes to talk things through (which is always my privilege)."
While her discerning eye is drawn to works that tend to have a social or political meaning, she also reveals, "I'm more inclined to push an artist to develop in their own direction and make the bold steps required to develop their practice. The privilege of being an active viewer of art is that you get to eavesdrop on the rigorous conversations the best artists are having with themselves."
Love's own journey required similarly bold steps. She had long held a deep interest in art, but felt the tension between this passion and expectations of a high-performing 'traditional' career. So she specialised in intellectual property law, hoping it would bring her closer to art and artists. In the early 90s, she made the move that would redefine her career trajectory and her life: "I went back to university and decided to live and breathe art. My supervisor was Terry Smith [the lauded academic and contemporary cultural theorist], and after three years I received my Master's, had two children and reinvented my career. I bought a mobile phone and an Apple Macintosh (it was the early 90s) and began."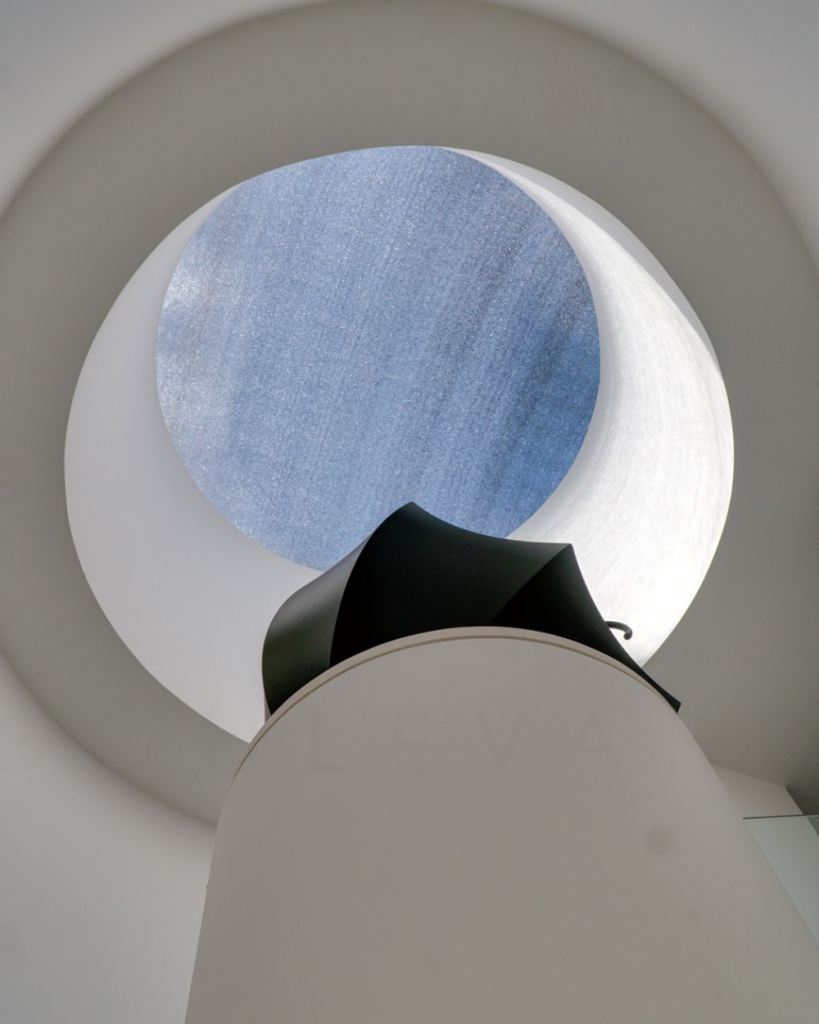 Love is now known for her collaborations with clients that go beyond bespoke. And while it is often said that taste is subjective, she could make a compelling case to the contrary. "I spend a lot of time listening to clients and learning about them," she explains. "I need to understand their aesthetic in order to help clients find the best, most relevant art to fit their taste."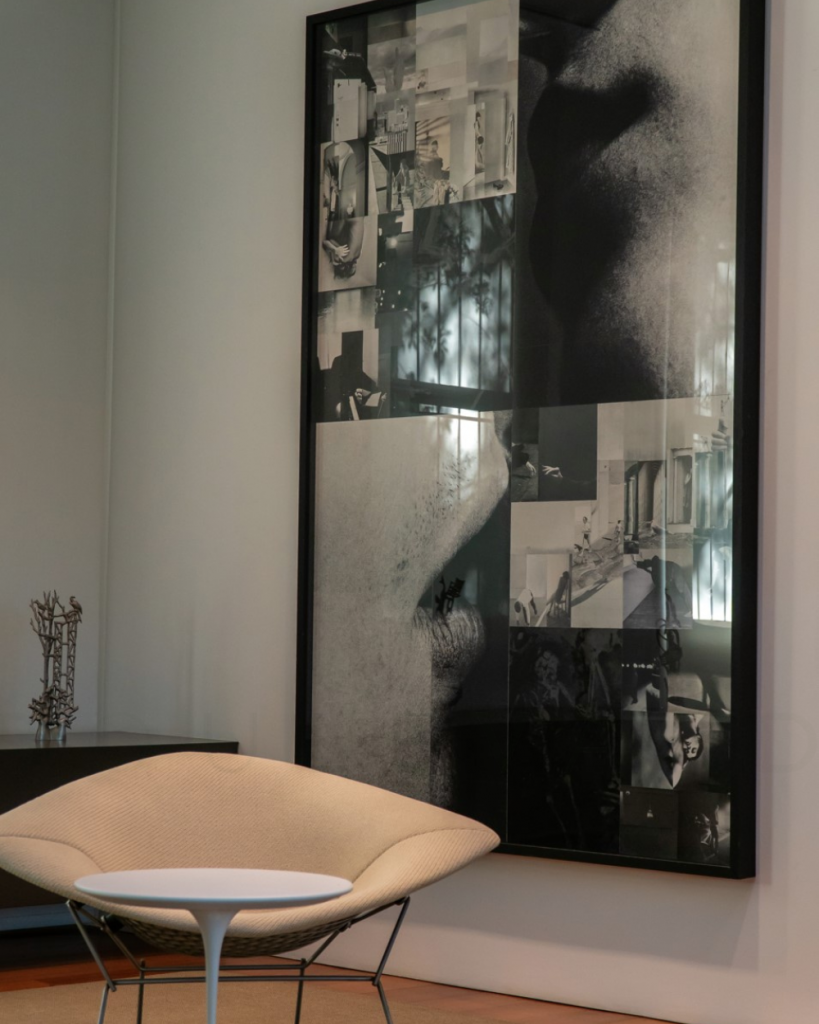 "A collection is a personal reflection of time and circumstance," she continues. "It's important that couples buy works that create common ground and bring them closer together. Collection development is a slow, time-based experience – pieces should reflect different tastes and times – it's a very collaborative relationship."
Love thoroughly enjoys the process of inducting collectors into the broader art world, helping them grow their language around contemporary art and the economies in which it flows. Her clients now sit on boards and international committees as incredible advocates and powerful participants in the art world's ecosystem, following the "golden thread" between the avant garde and the industrial economy.
Beyond LoveArt, the Loves continue their patronage of contemporary art, holding roles of philanthropic influence. Amanda is currently on the board of Artspace, Sydney, and the Leadership Council of the New Museum, New York, as well as liaising for Art Basel, and spent 10 years on the board of the Biennale of Sydney. Andrew chaired the board of the Museum of Contemporary Art, Sydney, and is a member of the International Council for Tate.
It is this incredible experience, business acumen and commitment to culture that make LoveArt one of the most respected private curatorial and collection development advisories – and this home one of the most intriguing spaces to be seen.
---
Read next: