The interview: Kristian Tear, CEO, Bang & Olufsen
Discussing design, longevity and essential C-suite skills with the boss of the iconic Danish audio-visual equipment company.
By Christian Barker
Photography by Jin Cheng Wong
One of the key responsibilities of a CEO is keeping their team motivated, engaged and inspired. The inspiration element is especially important at a brand like Bang & Olufsen, which is both a producer of state-of-the-art electronic equipment, and a company that makes beautifully designed, handcrafted objects. Boasting nearly 100 years of tradition, this is a business which, nevertheless, existentially depends upon remaining on the technological cutting edge.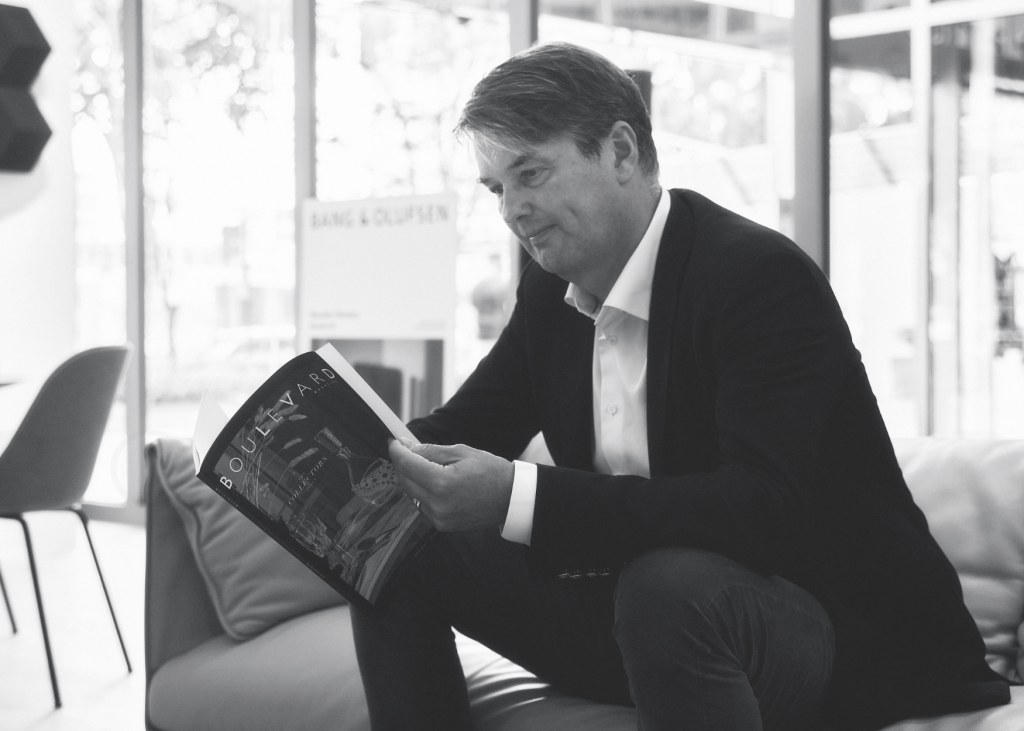 So, how does Bang & Olufsen's CEO Kristian Tear keep his people striving to create and innovate? It's all about setting the correct example and consciously working toward common goals, he says. "We just completed the rollout of our new values within the company," Tear explains. "We picked three values we believe are authentic to the brand, which came across from the employees in their feedback and the numerous internal discussions we had over the past year: Be entrepreneurial. Show love. Create magic."
Achieving the first of those aims is straightforward, Tear says. "At Bang & Olufsen we have always been entrepreneurial. We do it differently, we try to find new ways, and we always challenge ourselves." That approach flows smoothly into the second and third points. "We want to show how much we love what we do, creating products that are very different and authentic. Products that are magic."
Indeed, B&O products have long prompted a 'What is this sorcery?' response, whether because of innovative functionality, audio-visual quality, dynamic kinetics — or a combination of the three. Think of space-age 1970s creations the Beogram 4000 turntable, with its tone-arm moving tangentially rather than diagonally, or the groundbreaking touch-sensitive Beomaster 1900 radio/amplifier. Recall the whip-fast 1990s CD changer Beosound 9000, an icon of its time, or today's elegant butterfly-motion Beovision Harmony television. Pure magic.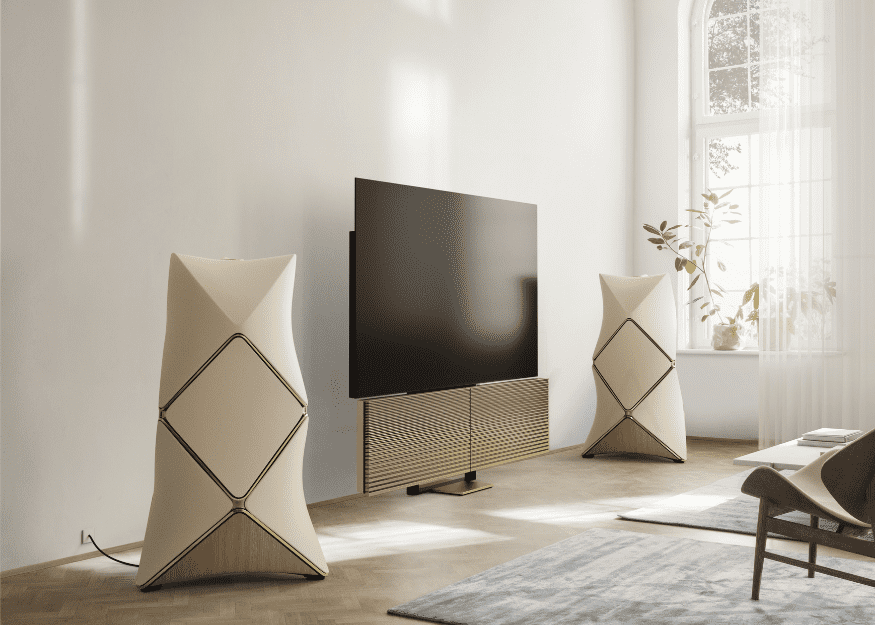 "Obviously, I play an important role in instilling these values," Tear says, "because it starts with me. How do I demonstrate entrepreneurship? How do I show love? How do I display magic to our employees, so that shines through in the customer interface? It's important to model and foster the right types of behaviours, encourage employees to go the extra mile in taking care of customers to make sure they're happy — to make sure they're experiencing magic in one shape or form."
As Harry, Hermione and Ron so often demonstrated, working spells is best tackled collaboratively. "Magic is hard to create by yourself. It's almost impossible to do it alone," Tear says. "But the likelihood of success increases dramatically when you work together as a team."
A spirit of cooperation comes naturally at Bang & Olufsen, Tear says, because staff are united in feeling real pride and affection for the brand. "There's a lot of passion from the employees," he says. "The same goes for our customers. This company has its own fan base, just like a motorsports team or a tennis player at Wimbledon. You can see that on social media, particularly — people cheering for us. Everywhere I travel around the world, people have their stories, vivid memories of the first piece of Bang & Olufsen they bought."
Many of these sentimentally significant items continue to perform, despite being years or even decades old. With a sense of sustainability remarkably uncommon in the consumer electronics sector, Bang & Olufsen has taken steps to ensure its hi-fi artefacts don't slip into obsolescence. "We have designed our platform so that you can connect your old turntable or CD player with new speakers," Tear says, "and we pride ourselves on being able to repair and restore older equipment, so that it can continue to be used and enjoyed."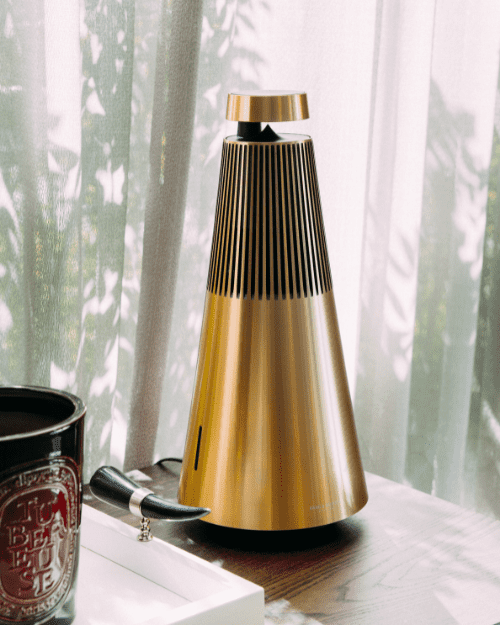 Similarly, many of B&O's more substantial new pieces of audio-visual equipment are being constructed in such a way that they can be upgraded and enhanced as technology advances. "Our customers love our products and want to keep them alive," Tear says.
Beyond the trio of values the CEO is attempting to instil into the culture at Bang & Olufsen, there is one quality that exists deep in the brand's DNA. "We are a Danish company," Tear states, and this informs everything the company does. "We value openness and transparency. That's central to my leadership style. I tell my team what's going on, they tell me what's going on, and we share as much as possible."
Another deeply Danish attribute, one even more renowned than the Danes' willingness to question authority, challenge doctrine and frankly speak their minds, is their commitment to crisp, clean aesthetics. "Design is important to us," Tear says, with no small measure of understatement. "Scandinavian design — simple and meaningful and with long-lasting life." Following this formula, Tear concludes, "At Bang & Olufsen, we have the unique opportunity to make something for our customers that is luxurious, that is based on technology, but that is timeless."