The interview: Renowned designer André Fu on redesigning Capella Sentosa
By Christian Barker
Rich in history yet utterly contemporary. A secluded idyll, minutes from the heart of Southeast Asia's foremost financial centre. Capella Hotel on the island of Sentosa is an exercise in contrasts.
At the property's peak sit two gracious colonial-era buildings, which served as recreational facilities for British officers during the late 19th Century. These were sensitively restored and augmented in 2009 by a complex of ultra-modern structures, designed by innovative UK architects, Foster + Partners. It's a marked contrast of old and new that somehow works in perfect harmony.
Similarly, while Capella Sentosa occupies 12 hectares / 30 acres of lush gardens and tropical forest — home to an array of wildlife including the hotel's iconic ostentation of peacocks — and is set beside what is arguably Singapore's best beach, it is still essentially a city hotel. A taxi from here to the Singapore Stock Exchange or the CBD offices of Goldman Sachs shouldn't take much more than a quarter of an hour.
Renowned designer André Fu was responsible for the interiors of the resort's Chinese fine-dining restaurant, Cassia, at its opening more than a decade ago. During the pandemic, he was assigned the rather more comprehensive project of updating Capella Sentosa's 110 suites and villas. In executing this task, Fu faced the challenge of addressing the juxtaposition of five-star elegance with an increasingly relaxed approach to luxury in hospitality.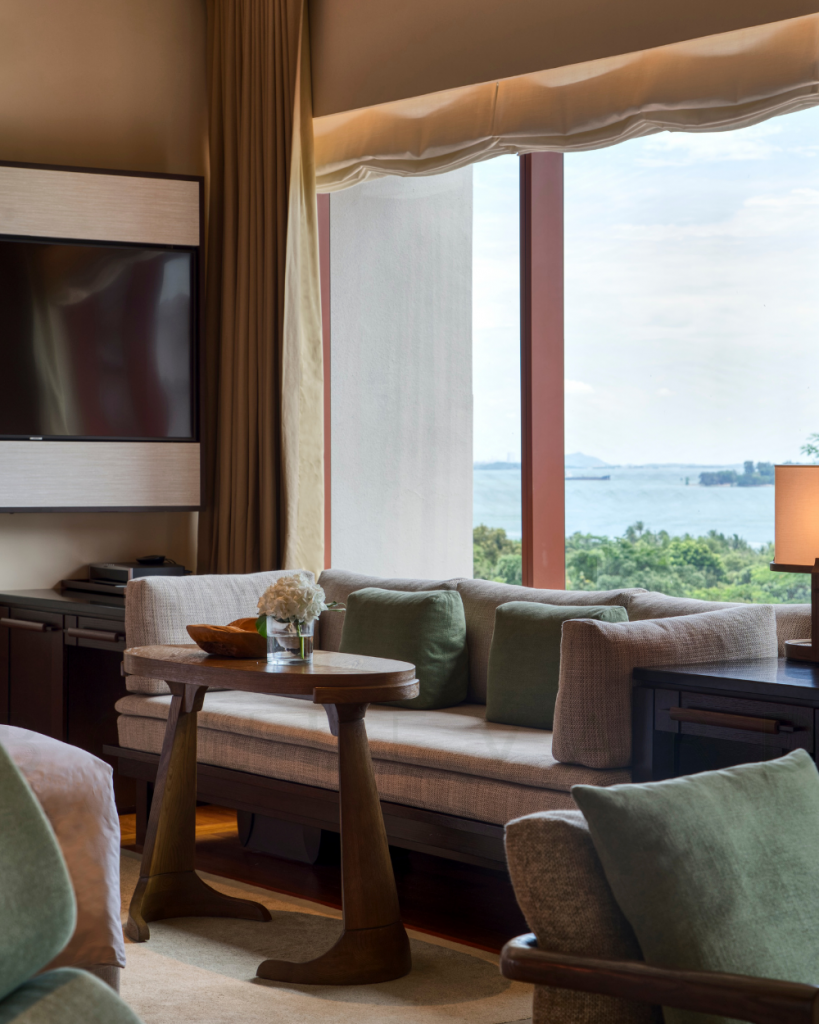 "Capella Sentosa, it's a unique setting," Fu says, on a Zoom call from his studio in Central, Hong Kong. "It's a very high-end resort experience at its core, so in terms of the design language of a suite, I have respected everything that [the original designer] Jaya Ibrahim did, while evolving it into something more relaxed, loosening up the silhouette a little. We've introduced a lot of curvature into the spaces, there's a lot more softness in the way we have created the upholstery, the solid wood furniture that we have crafted, and also all the lights that have been introduced."
Fu says he focused on ensuring the refurbished rooms met the needs of today's traveller. "We really thought about the guests, how they might use the space, how they'd inhabit it," he explains. "There's been a change in the purpose of a hotel room. In the past, it's always been just a place to rest and rejuvenate, but now it could also become a place where you work, where you're doing in-person or online meetings. It's much more of an all-round scenario," Fu says.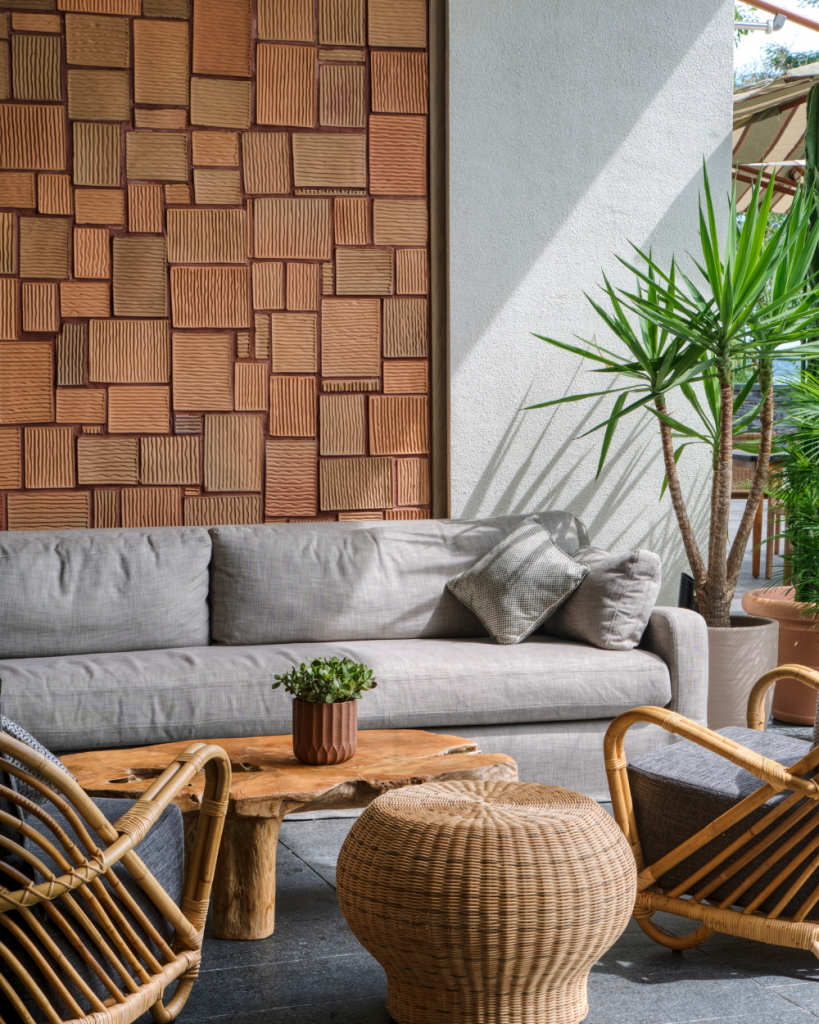 "The duration of a stay has also evolved" in the post-pandemic, work-from-anywhere era, Fu believes. "Before, it would typically be two or three days. Now it could go into months, where hotels become temporary homes." In Capella's redesigned interiors, Fu says, "There's definitely an underlying notion of wanting to feel more residential, wanting to feel more relaxed and at ease when you're in a space. We were conscious of how people use this space — as a place to dine, as a place to entertain and host, a place to work, not just somewhere to sleep. There are many folds to a hotel room these days."
Even before Covid's arrival, Fu reckons the way we travel had begun morphing. "It's become more about destination travel," he says. "When you travel to a place, you want to experience the culture, you want to experience something that is out of your everyday life." This is a tricky concept for a property like Capella Sentosa, which caters to a large number of Singaporean staycationers as well as international tourists. How to keep foreign visitors happy, providing a 'uniquely Singaporean' atmosphere, while giving locals a getaway from the everyday?
"When you travel abroad, you want to experience a sense of locality, experience a sense of place," Fu notes. "Whereas when you travel internally, within your own city, you want to escape from your normal life and notice the difference." Achieving this balance, Fu says, requires a hotel (and its designers) to find solutions and create spaces that are "a little bit more layered, and perhaps a little bit more complex."
Designing the resort's new restaurant Fiamma (helmed by chef Mauro Colagreco, whose Mirazur in Menton, France, topped the World's 50 Best Restaurants list in 2019) was another balancing act for Fu. "Fiamma is very much the soul and spirit of the resort," he says. "It's meant to be relaxed. It's meant to be an all-day venue. But with the chef involved and the level of investment involved — and having me involved, I guess — there's a high level of expectation."
Creating a relatively laidback eatery, with the chef from a triple Michelin-starred restaurant, at a luxury hotel considered one of Singapore's finest… Building somewhere you'd go for a special occasion, or just as easily, enjoy a chilled weekday lunch… "It's walking a very fine line," Fu says. "You have to feel a sense of escape. You have come to Fiamma restaurant to experience something a little bit different. It's meant to be a very approachable venue. But at the same time, it needs to have a point of aspiration to it. That is the hardest, the most challenging thing."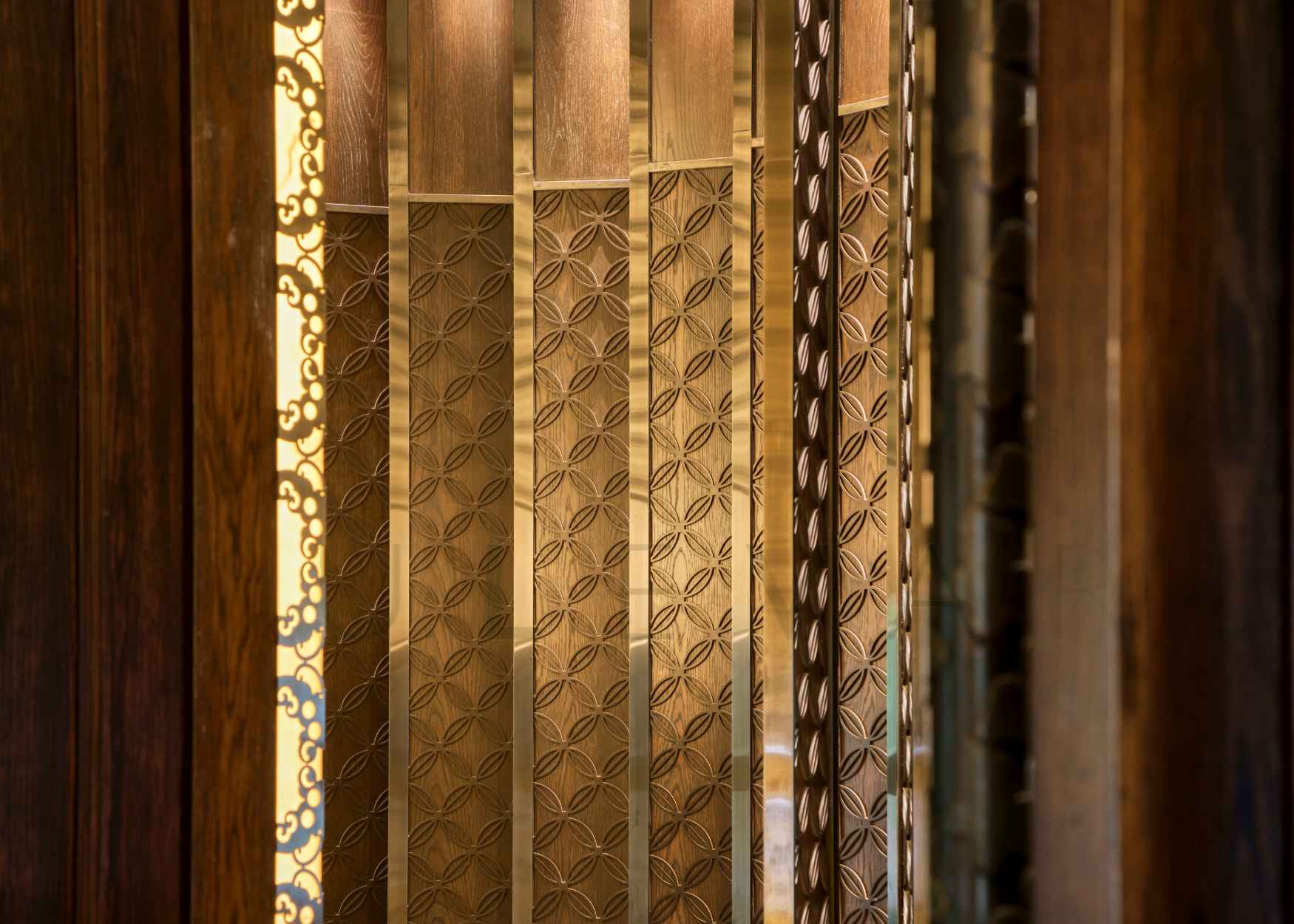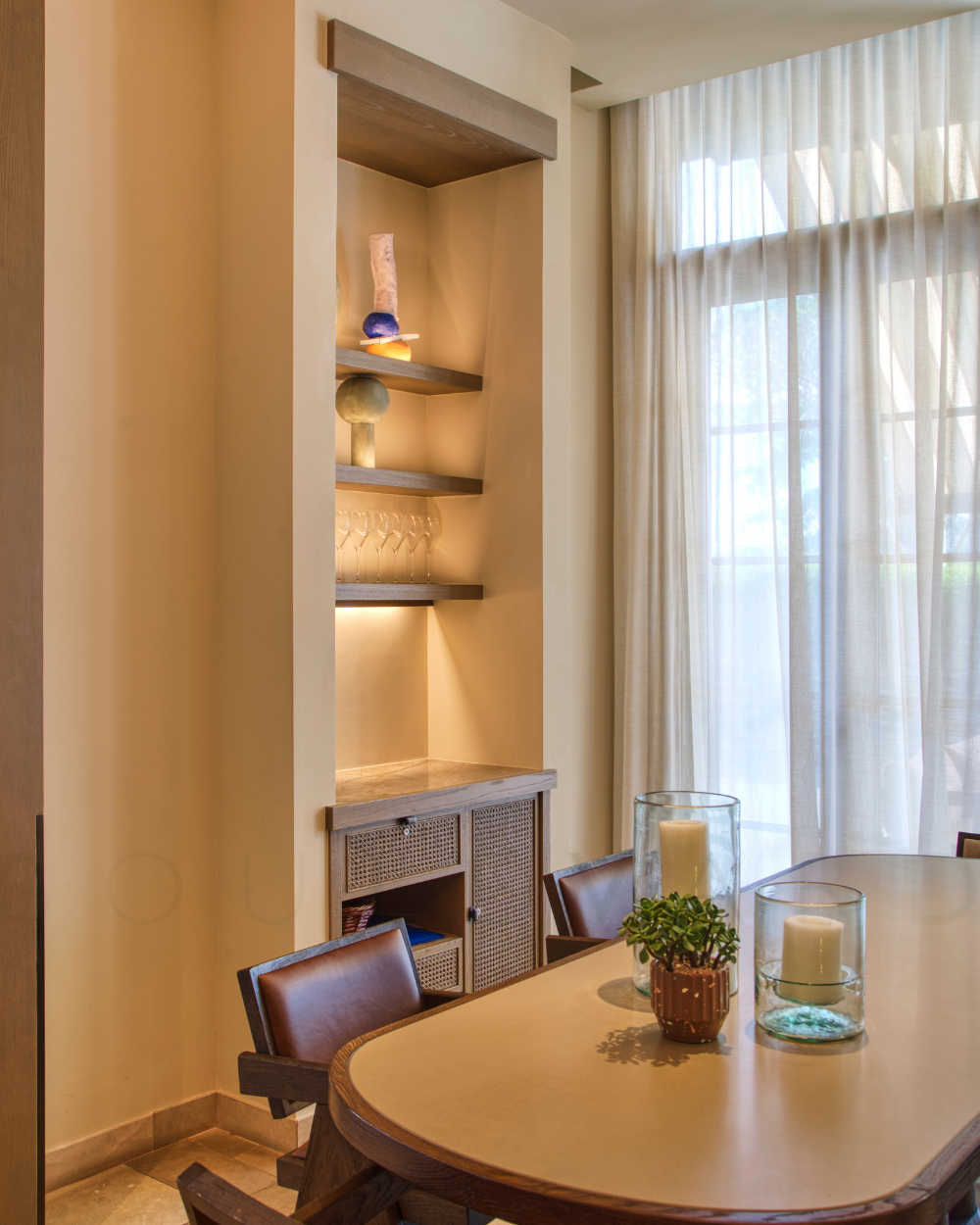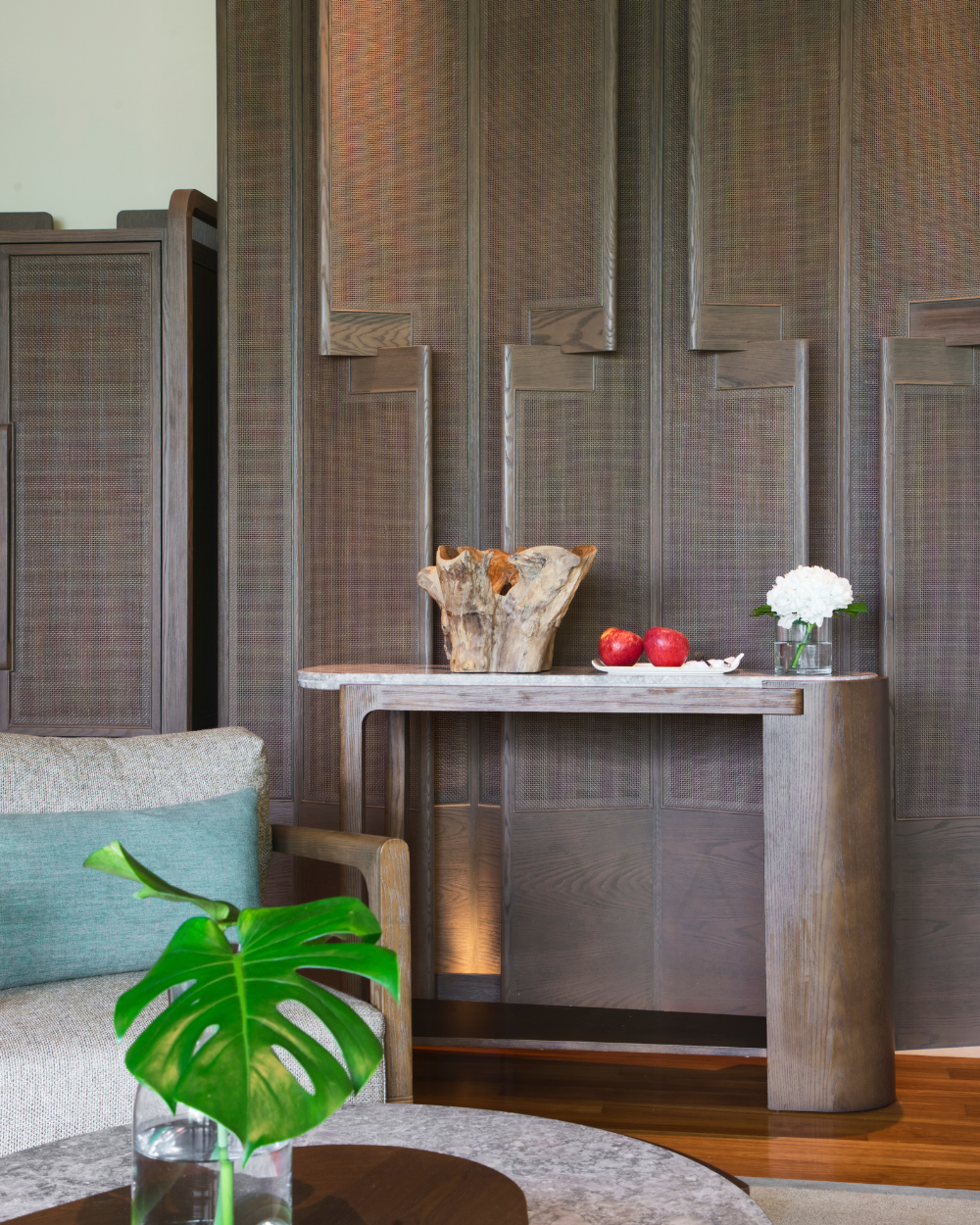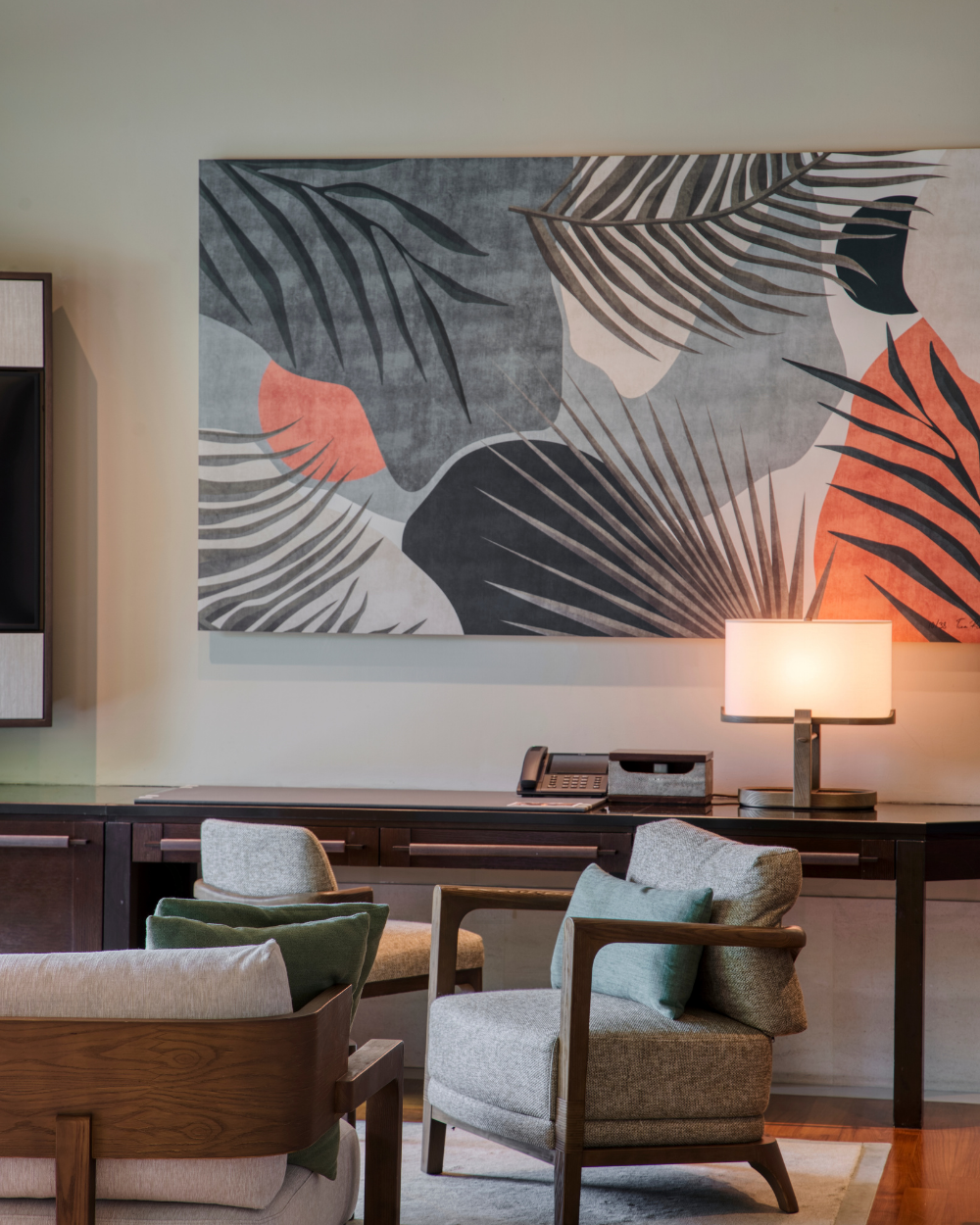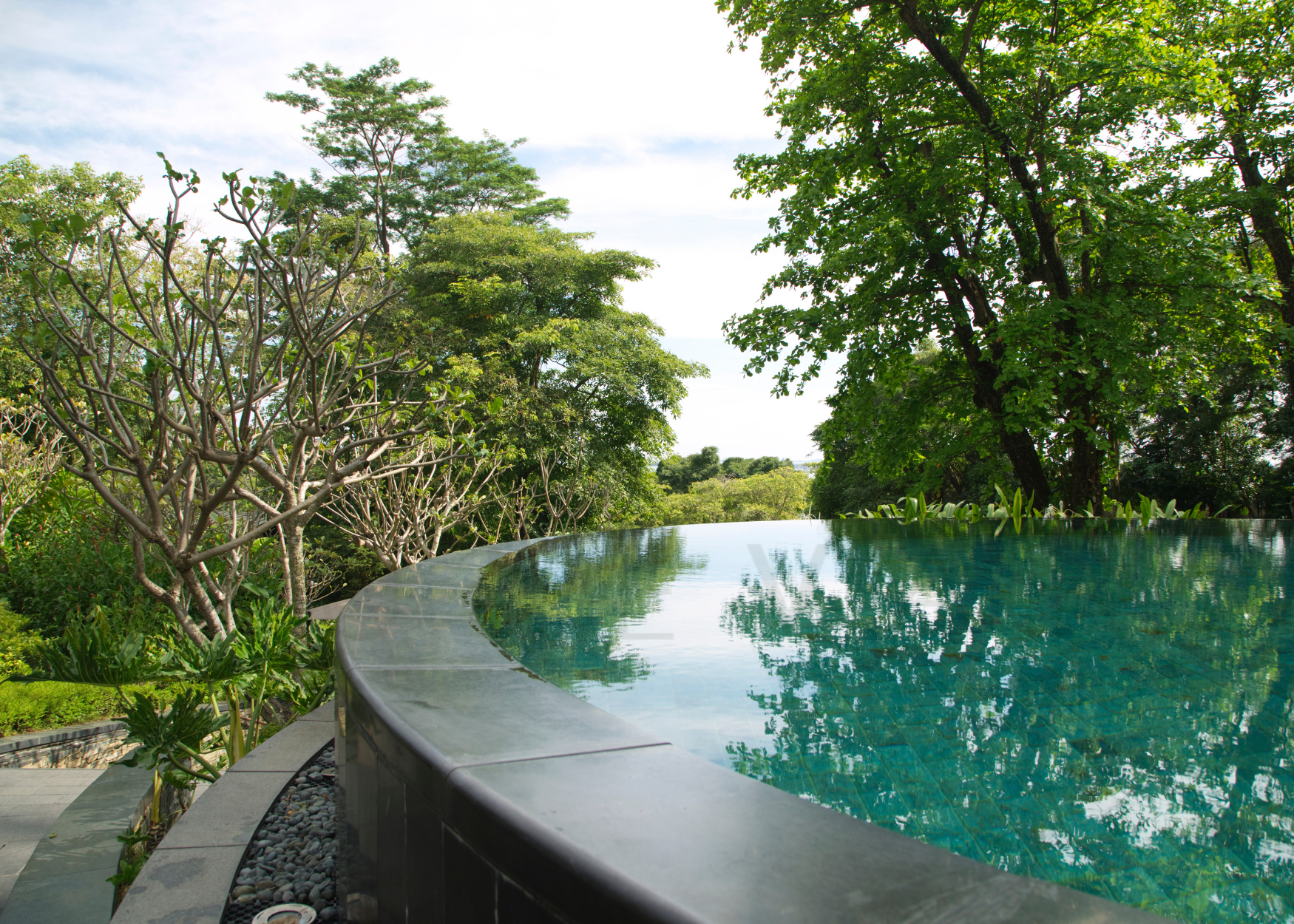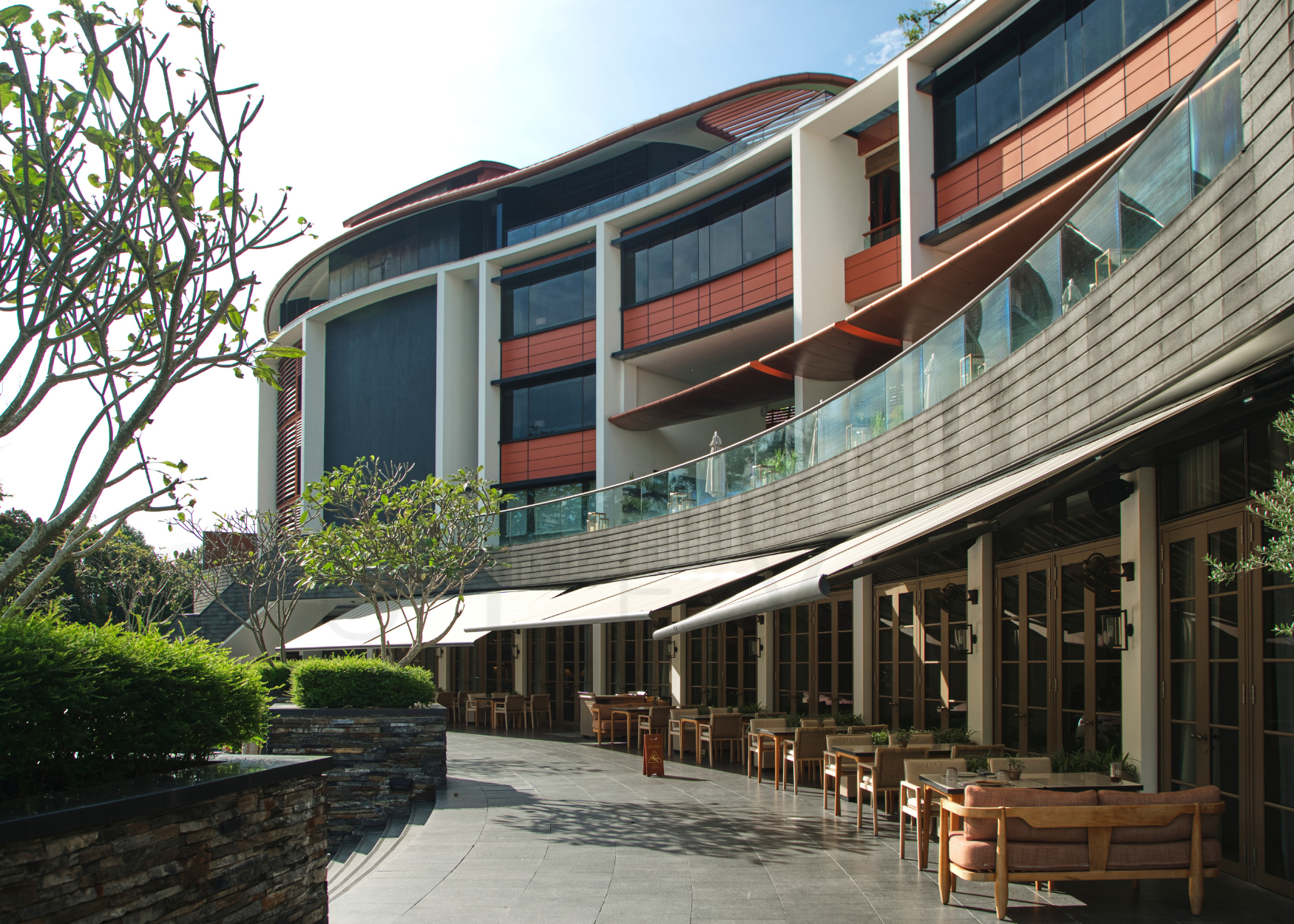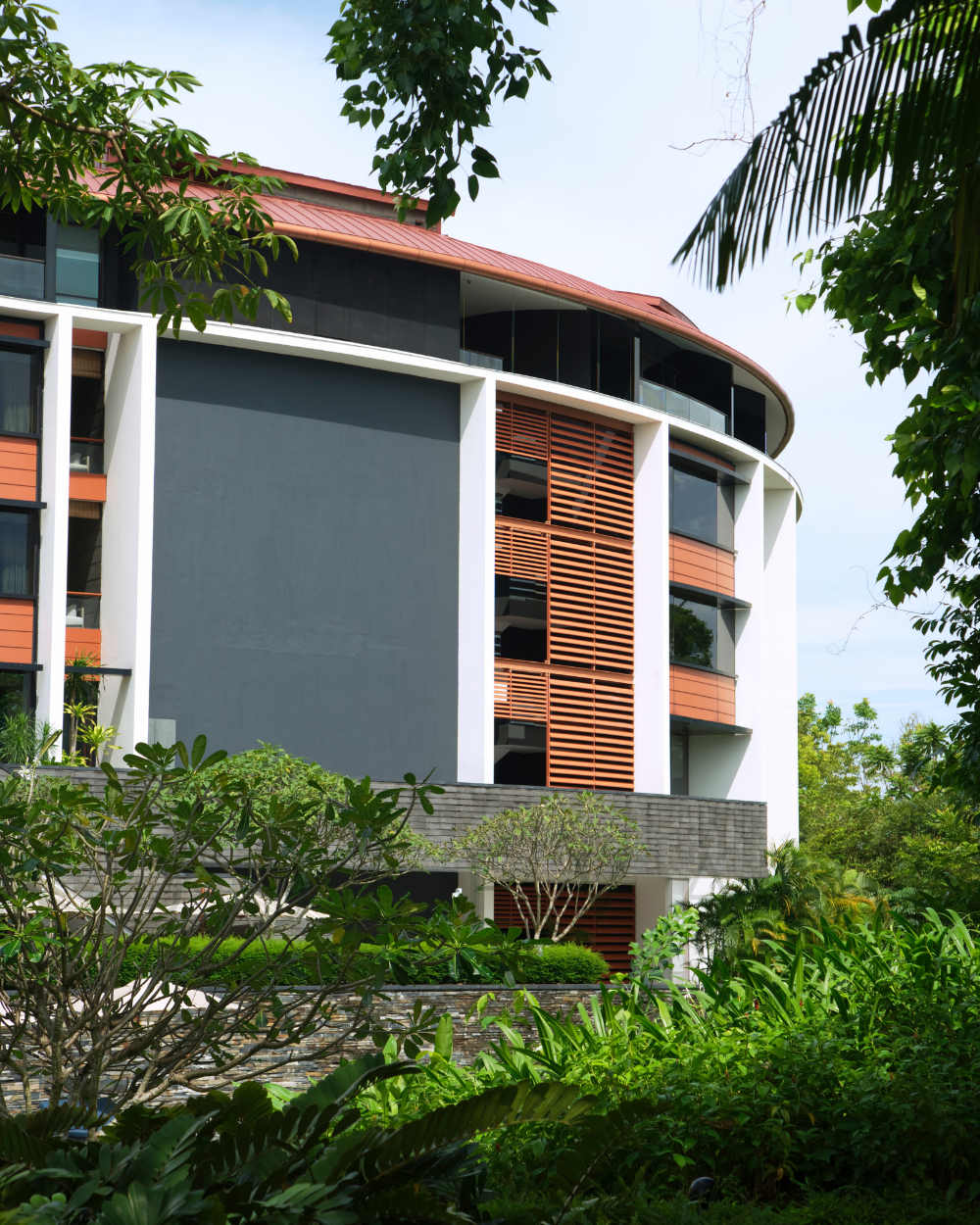 Working on hospitality spaces rather than homes, says Fu, requires a different mindset. "Private residential is much more about creating an environment that surrounds the owner on a daily basis, it should reflect the owner's persona and way of life," he explains. "Whereas, in a hotel or a restaurant, you're looking for more of an exchange, you want that point of discovery. As someone enters a space, you want to impart the feeling that they're experiencing something familiar, but different."
A desire to provoke emotion and curiosity in the people inhabiting the environments he designs is what drives Fu to create. "That's always what I've been interested in, I've always had that love of storytelling," he says. "Coming up with a narrative that is very unique to the property — that's the key."
---
Read next: