The interview: Sacha Leong describes his approach to restaurant projects
In his hometown of Singapore, Sacha Leong is best known for his design work on two of this city's most acclaimed restaurants: chef Julien Royer's Odette and Claudine. That's perfectly fine with Leong. While Nice Projects, the London-based studio he operates in partnership with Australian Simone McEwan, has worked on a wide variety of projects, including coworking and coliving spaces, luxury residential and retail, "Hospitality is our passion," Leong says.
Within that realm, F&B venues offer far greater creative freedom than hotels, Leong explains. "Working with restaurants and bars, you create the brand — in collaboration with the chef, usually. You create the whole experience and it's brand new, every time you work on a new project," he says. "Whereas a hotel, it comes with a lot of baggage from creative directors, brand guidelines. There are all these people that are involved, you kind of design through their lens. But when you design a really great restaurant, it stands alone."
On his approach to restaurant projects, Leong says, "Every site is different, obviously, so firstly we want to really explore the brand that's being created and the chef's culinary philosophy." In the case of Claudine, Leong says, "We'd worked with Julien before, which made things easier, and he gave us a really good brief. Our designs for Claudine and Odette reflect quite different aspects of his food."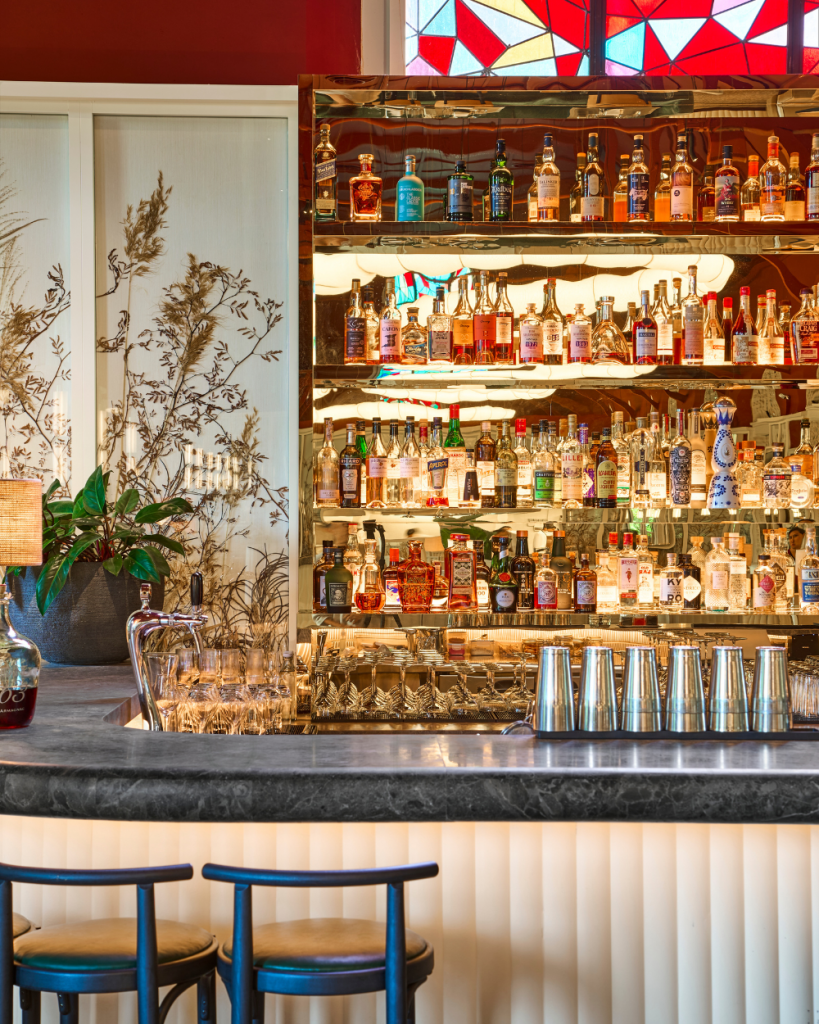 At Claudine, Leong says, "There's a warmth, a consistency across the whole experience, right through from the uniforms to the style of service." With cuisine inspired by the down-to-earth home cooking Royer enjoyed as a young boy in France, Claudine is a sophisticated but laid-back venue that lends itself to gatherings of family or friends, or more intimate meals. "It's supposed to be a place where you get the high quality of cuisine and level of service you want, but where you feel like you can relax — you're not sat upright, you don't feel stiff."
Claudine may be situated in a former church, but it is Odette that feels like a temple of gastronomy. "That's what it was designed for… fine dining for 35 people, while at Claudine we've got around 100 covers in the restaurant," Leong says. "With Odette, being at the National Gallery, there's definitely that sense of occasion — it's a place to celebrate and really focus on the meal, whereas Claudine should feel more casual. They're designed for different purposes."
When it opened in 2015, Odette represented a bright, breezy break from the wood-panelled moodiness common to many of Singapore's degustation restaurants at the time. "When that restaurant was established, fine dining here tended to be really dark, heavy and masculine, testosterone-fuelled, very male chef-driven. For Odette, the brief we got was to do something lighter, fresher, a bit softer, with less bravado, somewhere that would offer a gentler experience," Leong explains.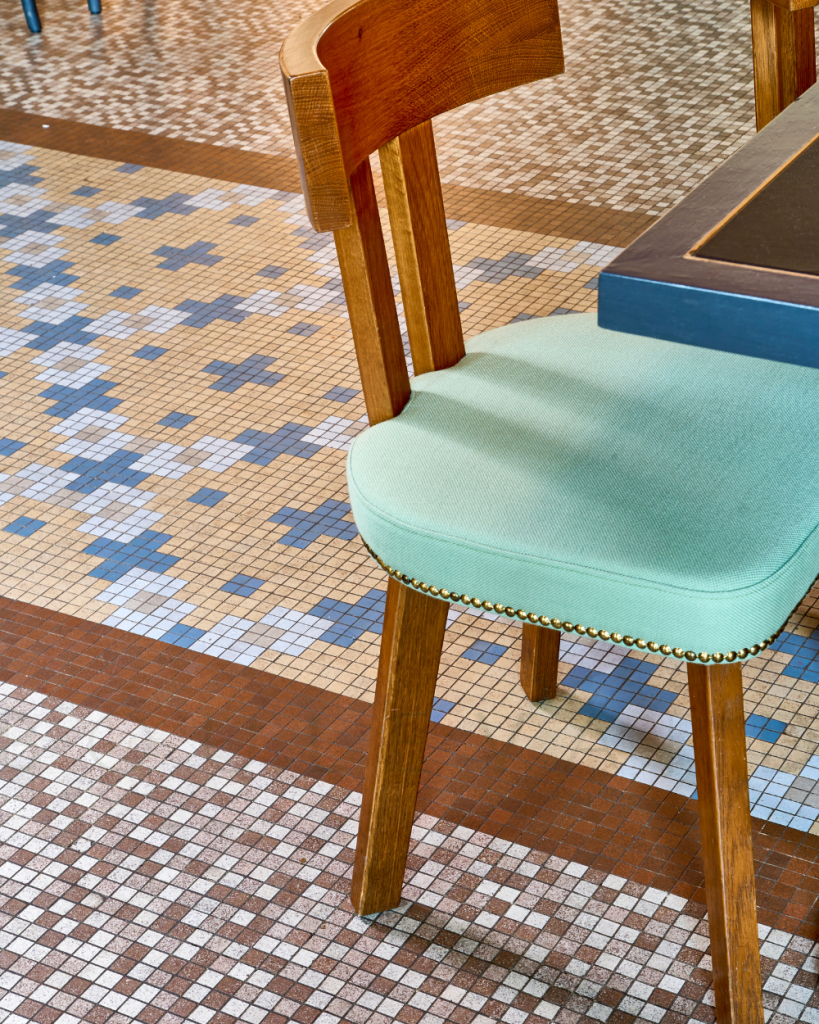 There's much more to successful restaurant design than making a space pretty, of course. It's a high-pressure workplace, a machine that must function efficiently. That's where Leong's extensive training as an architect — with a bachelor's degree from Carnegie Mellon and a master's from the Bartlett School of Architecture, UCL — comes into play.
"There's a line between decoration and interior architecture, where you're examining space planning and making sure the space works, to ensure there's longevity. That's something pure decoration doesn't do," Leong suggests. "There's nothing worse than designing a beautiful site that doesn't really work for its function. Then people start changing it over time so at the end of the process, it's nothing at all like your original vision, the whole space becomes a mess. It's better we get it right the first time."
Still, while it's vital to keep an eye on the big picture, as with so many things in life, in hospitality, God is in the details. "It's the little things that often make an experience memorable," Leong says. "It could be using a particular glass or the height of a table, things like that can create really special moments and feelings." According to Leong, it's a lot more relaxed and casual to eat at a lower table, for example. "If you think long enough and hard enough, intelligently enough, all those elements come together," he says, to create the perfect atmosphere.
In our increasingly throwaway society, Leong is passionate about the sustainable practice of creating spaces and using well-crafted objects that improve as the years pass. As a designer, he says, "It's important to make things that have a long lifespan, to make things that last and age beautifully. We really fight for those little details, because they're often the first thing to get lost in the project. But they're so important."
---
Read next: