Izabela Pluta explores analogue photographic techniques in 'Image after Image' solo exhibition
Text by Elizabeth Reidy
Polish-born Australian artist Izabela Pluta works within the expanded field of photography to enact processes of record-making and translating that re-imagine the role performed by images in a broader social context. Her next solo exhibition, 'Image after Image', opens in May at Gallery Sally Dan-Cuthbert in Paddington, Sydney.
'Image after Image' is a continuation of Pluta's ongoing practice exploring analogue photographic techniques to fragment and destabilise images driven by her own personal experiences of re-contextualisation through migration and resettlement in Australia as a child. Embedded in her work is a mythologised desire to understand the world by facilitating a slippage of focus to allow the ghostliness of repeating patterns to surface. Her debut publication, Figures of Slippage and Oscillation, presents an anthology of works teasing out her process for drawing upon what is not in focus.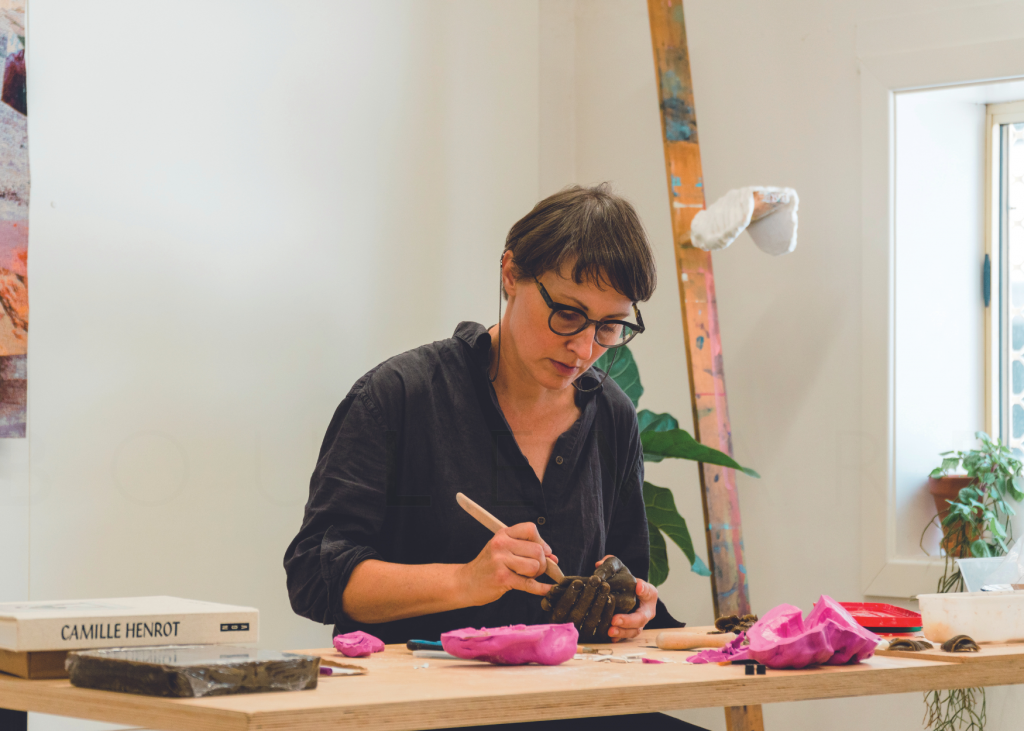 'Image after Image' is anchored by seven bespoke, large-scale photographic works generated from the same singular source image: a film negative from Pluta's family archive. The original negative captures a sky view from a plane window and was taken by her father as her family migrated from Poland to Australia in 1987. Returning to the analogue photographic laboratory of the dark room, Pluta has manipulated the projection of light onto photographic paper, recasting the image taken by her father and blurring it beyond the point of recognition into a series of striking blue and pink abstractions reminiscent of the Colour Field school of Modernist painting.
The series of images vibrates with mild tonal variations and fuzzy edges – a confluence of hues and memories that are hazy, soft and nostalgic. The resulting photographic works are completely unique, beautiful and alluring. The images allude to the malleability of memory as they slip in and out of focus and become re-imagined by the passage of time and the reinvention of context.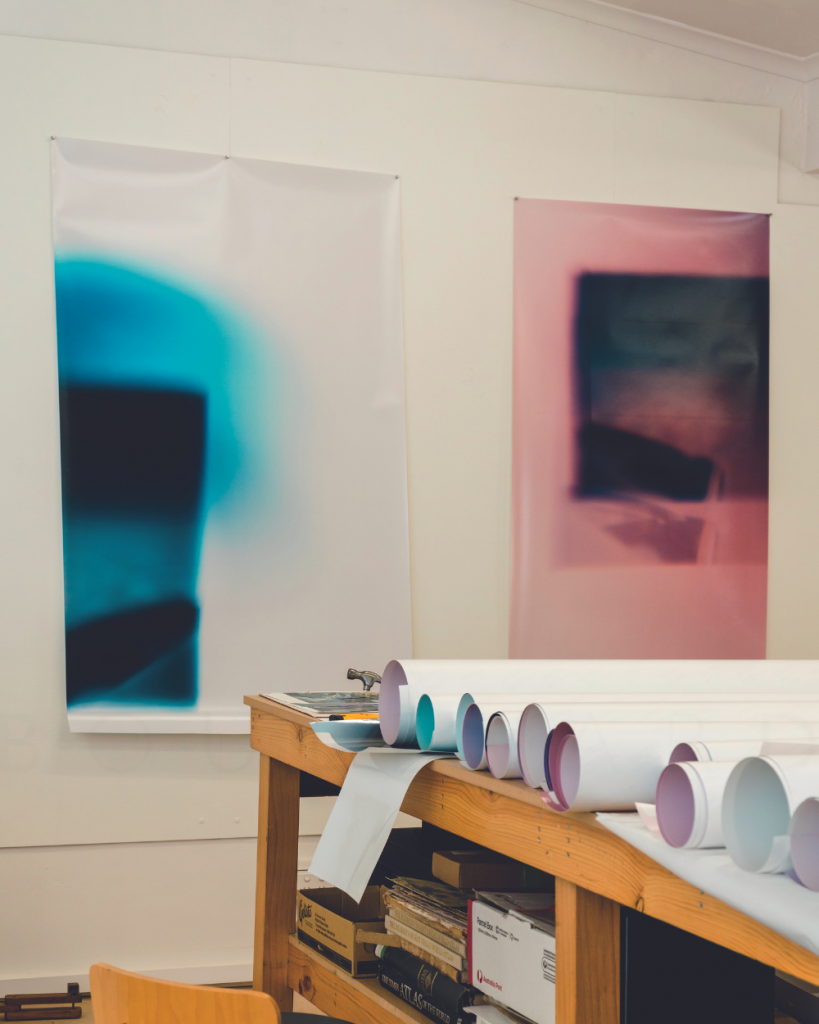 In a variation on the same theme, Pluta is currently developing a new suite of collage tapestries titled, 'Shadowing', that critiques the aesthetic sensibilities of found images lifted from Readers Digest publication Scenic Wonders of the World (1981). In shredding and distorting found images of places, Pluta ruptures the familiar, replacing it with uncanny place puzzles left for the viewer to piece together.
---
Read next: