Harmony & Equality: La Prairie Women Bauhaus Collective
Earlier this year, La Prairie launched an initiative aimed at celebrating and fostering female artistic and design talent. Dubbed the Women Bauhaus Collective, the program placed five outstanding young female artist/designers — Kristin Chan, Jasmine Deporta, Gloria Fan Duan, Talia Golchin and Lauren Januhowski — under the mentorship of award-winning designer Sabine Marcelis (at centre, below), with the challenge of creating new works inspired by the theme of 'harmony.'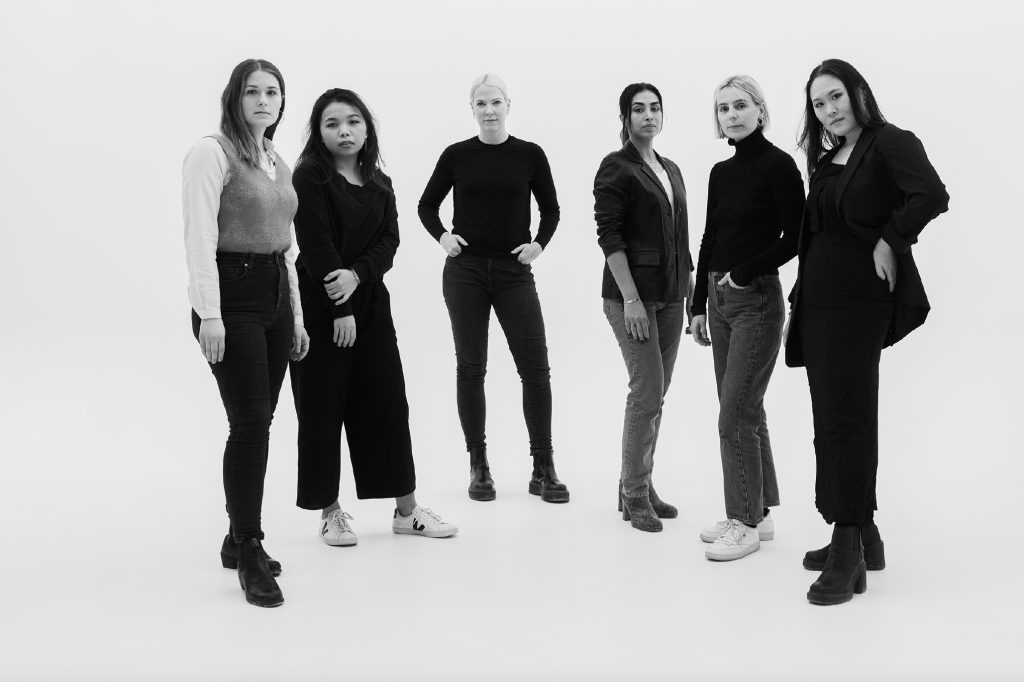 The five women were invited to spend time at Marcelis's studio, developing their creative process and solidifying ideas for the joint project. They were also able to attend courses at the Bauhaus Dessau Foundation in Germany, where the five young talents (graduates from leading institutions ECAL in Switzerland, the Ecole des Arts Décoratifs in France, Central Saint Martins in the UK, Hong Kong's Design Institute, and the School of Design Institute in Chicago) were steeped in the philosophies of the Bauhaus movement.
Established in 1919, the Bauhaus was a school — and indeed, a school of thought — that embraced the myriad aspects of creativity, from architecture to industrial design, the visual arts and crafts, through to experimental theatre and dance. Its cofounder Walter Gropius said the Bauhaus aimed "to create a new guild of craftsmen, without the class distinctions which raise an arrogant barrier between craftsman and artist." 
Despite this apparent dedication to modernity and levelling the playing field, the women of the Bauhaus nevertheless struggled to gain recognition in a male-dominated space — an imbalance this initiative hopes to belatedly put right.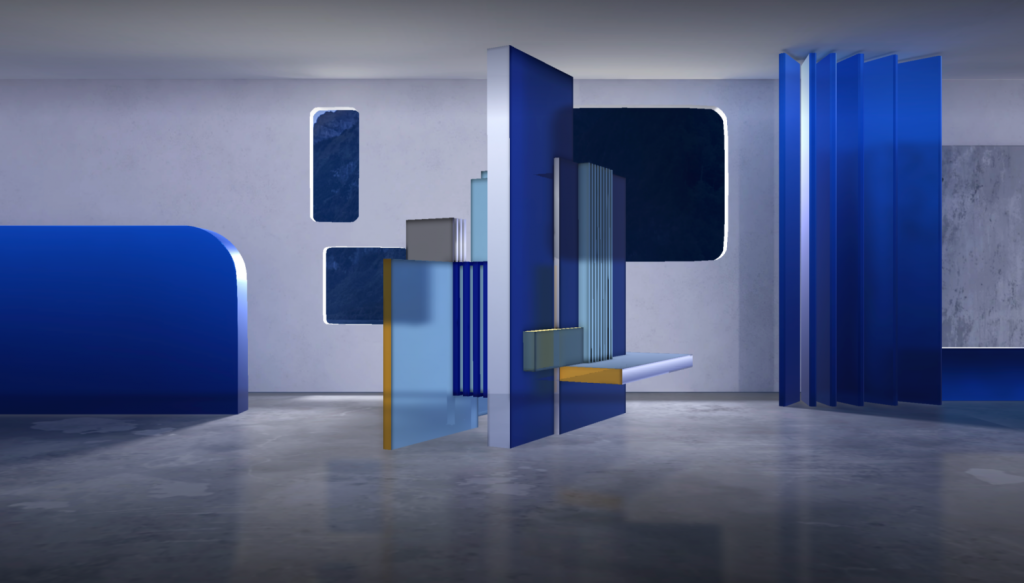 The adventurous, forward-thinking individuals who founded the Bauhaus a century ago would surely approve of the Women Bauhaus Collective's exploration of innovative digital media in conceptualising and constructing their virtual exhibition, supported by La Prairie and the brand's new Skin Caviar Harmony L'Extrait. Initially shown to attendees of this year's Art Basel fair, the five digital artworks are now available for viewing on laprairie.com
According to La Prairie, the works are united not only through a common use of the luxury beauty brand's signature blue, but by forming a cohesive whole, echoing the Bauhaus concept of the 'Gesamtkunstwerk' (total work), where disparate creations merge to form a sum greater than their individual parts.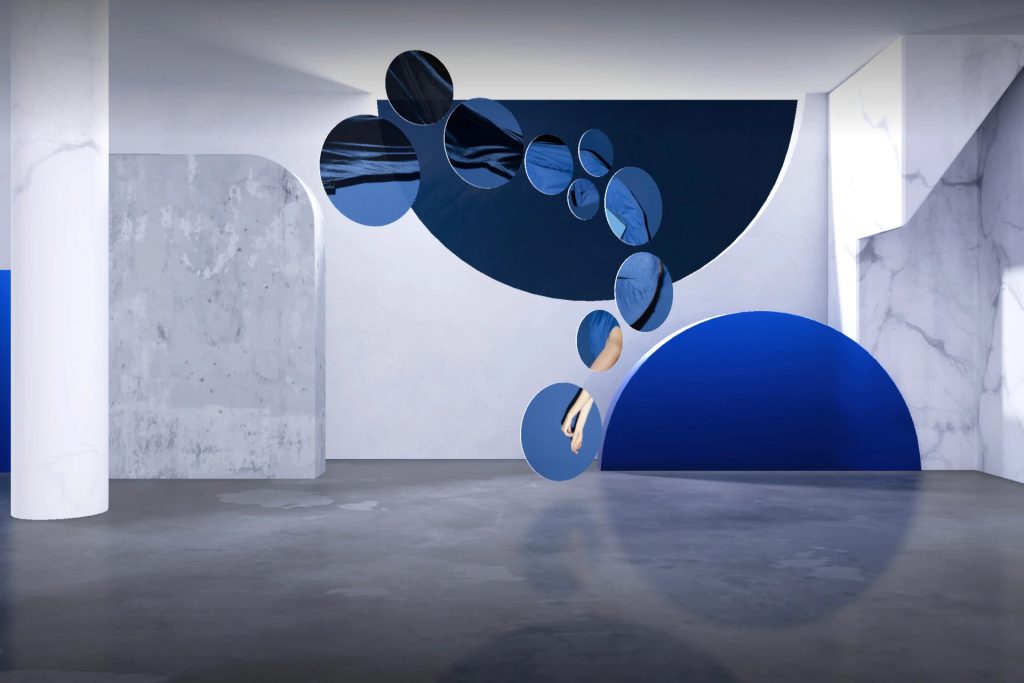 The codes of Bauhaus are among Marcelis's core inspirations, the acclaimed New Zealand-born, Netherlands-based designer said. "I have always found the spirit and persistence of the women in Bauhaus exemplary," she elaborated. "I'm honoured to have had the opportunity to work with the present generation of talent to revive the legacy of the women in Bauhaus and to offer a new contemporary interpretation." 
Marcelis explained, "Working alongside these young, female artists and seeing them come together through creative exchanges was a true tribute to the harmonious collaborative spirit and diverse disciplines that characterise the Bauhaus movement — a celebration of women artists from the past to the present."