Architects in Singapore you need to know
Some of the world's top architecture firms have built piles in Singapore – and many of them are homegrown. These are the names behind brutalist icons and light-filled mansions, game-changing design projects, conservation heroes, and the occasional neoclassical masterpiece.
We bring you (the beginnings of) a complete guide to architecture companies in Singapore.
Feature photo: Martin Modern by Ipli Architects, shot by Boulevard
---
Ming Architects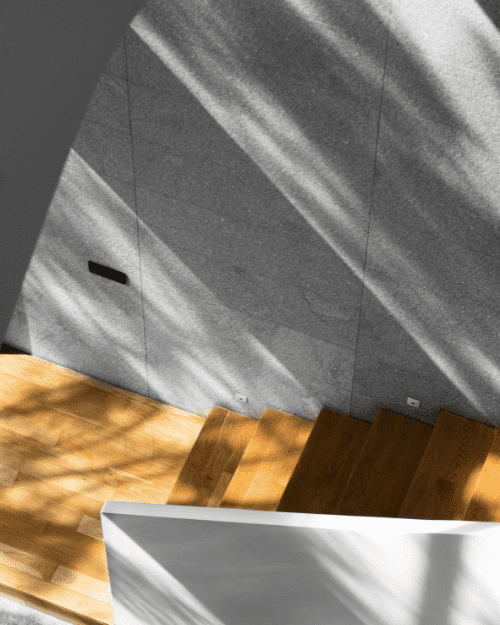 Ming Architects specialises in contemporary landed homes – such as Chord House, shown above and below – and we're rather taken with their bold lines, elegant minimalism and rich earthy tones and textures. Founder Cher Ming Tan brings a particular focus to the holistic design of each property, in close consultation with the owner, to ensure a seamless transition from exterior to interior.
Go further with Ming Architects: Boulevard's home tour of Chord House and interview with Cher Ming Tan.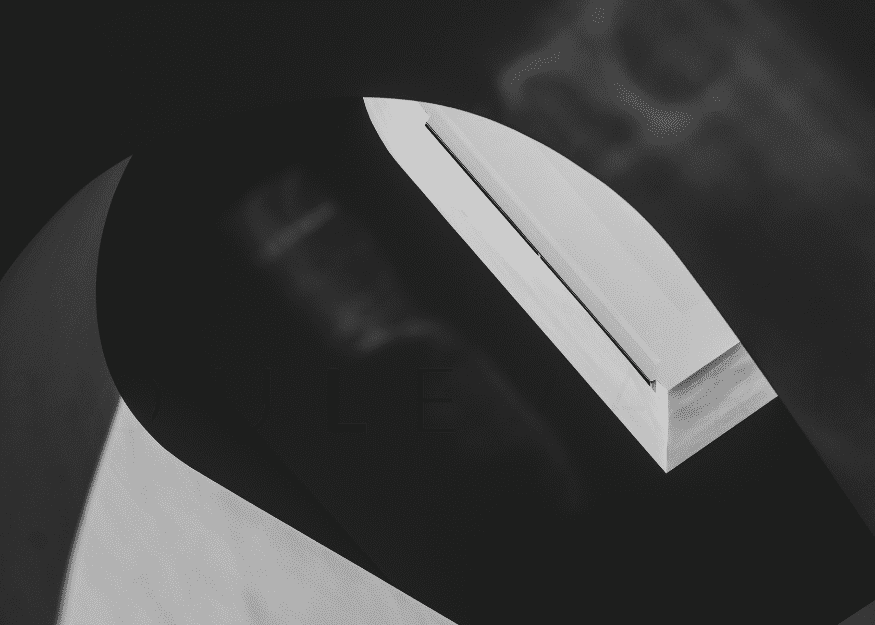 ---
Hyla Architects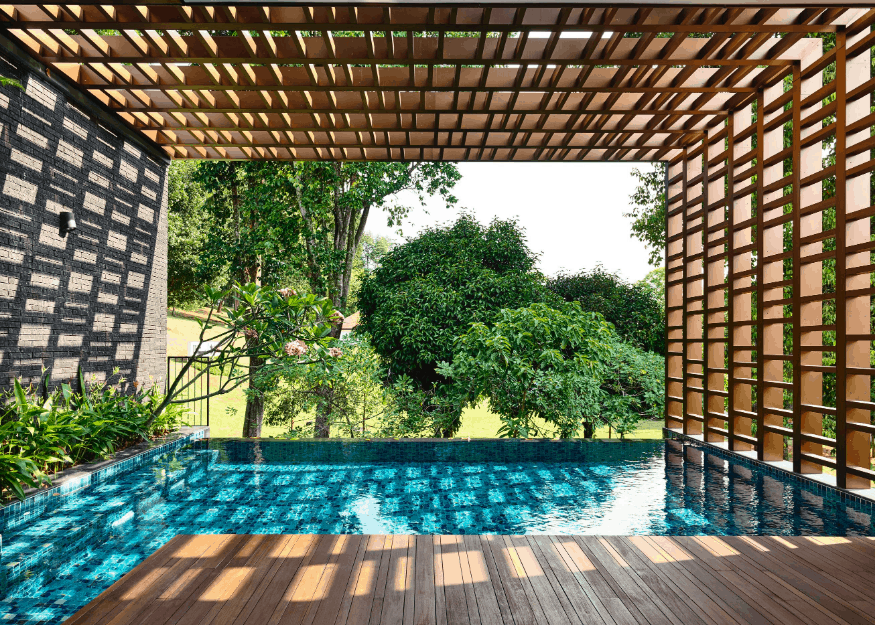 Boutique architecture firm Hyla specialises in distinctive, customised homes. Principal architect and founder Han Loke Kwang leans on natural materials to create sublime spaces that somehow combine privacy, natural light and openness.
Read the full interview with Hyla's Han Loke Kwang.
---
Wallflower Architects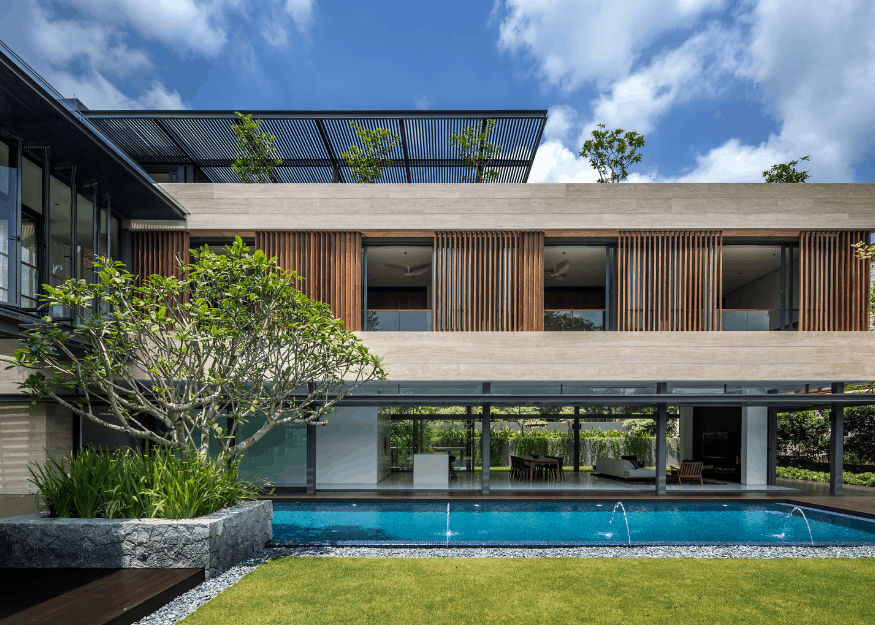 Boutique firm Wallflower Architects are responsible for some of the lovelier mansion houses in Singapore combining tastefulness with total opulence. Founders Robin Tan and Cecil Chee create light-filled, ultra-modern, instant classics – with adorable project names such as Forever House and Secret Garden House (below right). We caught up with the acclaimed duo recently.
Read the full interview with Wallflower's Robin Tan and Cecil Chee.
---
SCDA Architects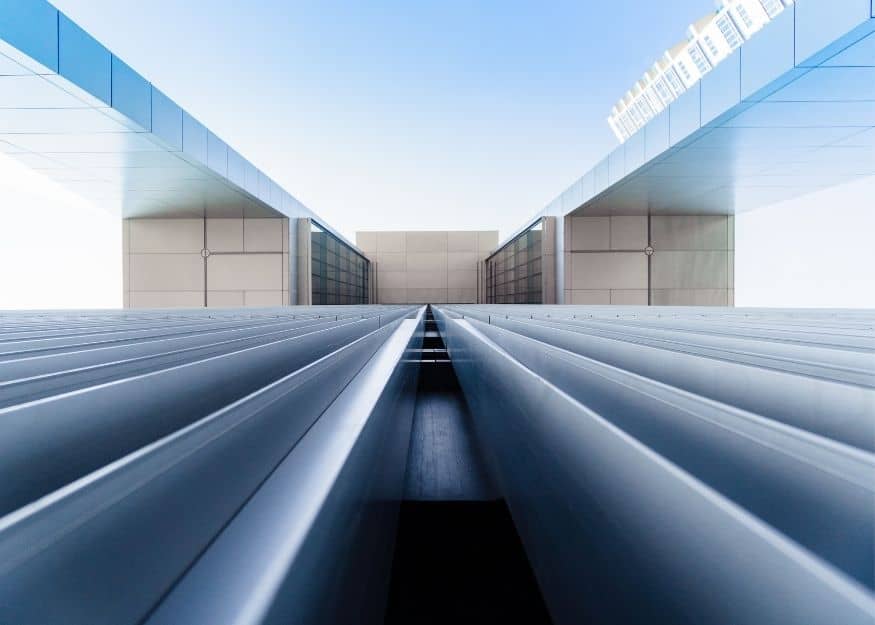 SCDA is the home-grown firm behind some of Singapore's most high-end and jaw-dropping condo developments, including The Marq, Leedon Residence (above right) and Twenty-One Angullia Park (above left). Founded and led by principal Soo Chan, the practice brings together architecture, interiors and landscaping across residential, hospitality and commercial projects. Their work spans projects as diverse as modern landed homes, Echelon condo, the InterContinental Robertson Quay, W Hotel Seminyak and the whimsical Dhoby Ghaut Green, with developments across Asia and, more lately, in New York.
They're also responsible for the jaw-dropping Amber Park condo development, with its extraordinary sky terrace 235m above sea level, along with the forthcoming 19 Nassim condo.
Go further with SCDA Architects.
---
Woha Architects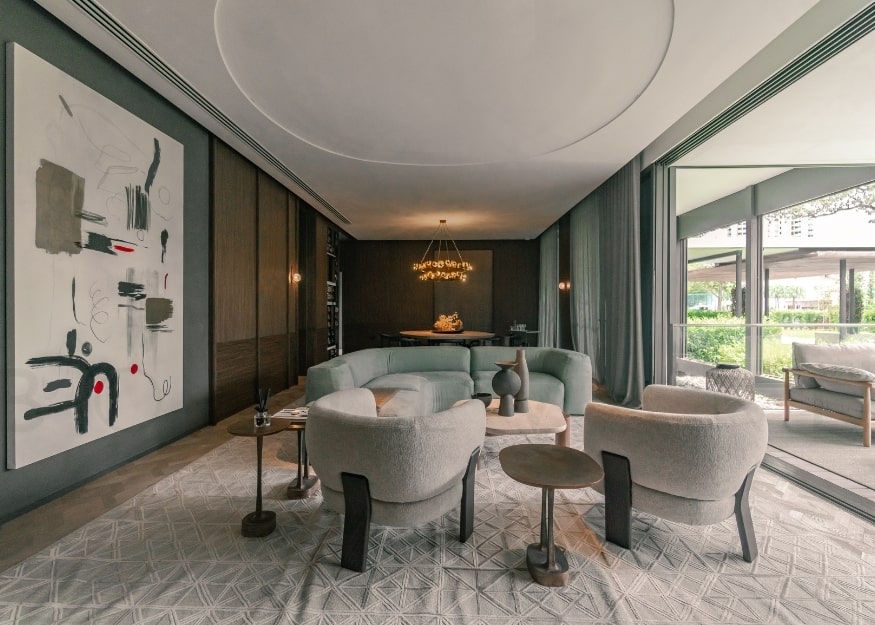 Leading the charge in green architecture, Woha Architects are behind a trio of iconic garden hotels – Parkroyal on Pickering, Oasia Hotel Downtown and Crowne Plaza Changi Airport. Not to mention the extraordinary School Of The Arts building, as well as numerous conservation works including the cleverly hidden Bras Basah MRT station, and residential projects such as the ever-lovely Watten Estate condos, the forthcoming, cascading green reverie The Tre Ver, and the breathtaking MeyerHouse new launch condo in District 15, above left.

Go further with Woha Architects.
---
DP Architects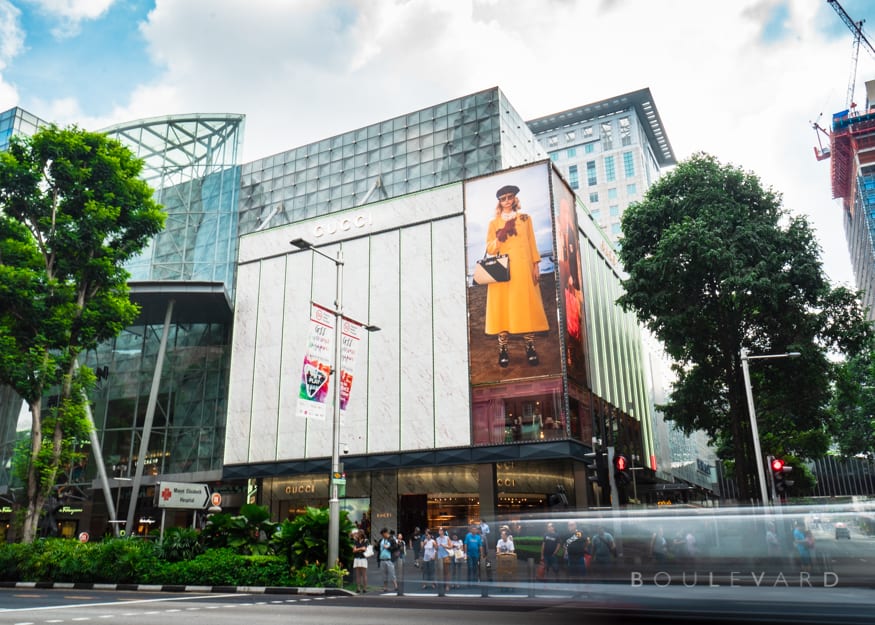 DP Architects have designed some of the most iconic architecture in Singapore, including Esplanade – Theatres by the Bay and the Singapore Sports Hub, brutalist faves the People's Park Complex and the Golden Mile Complex, through to one of the newest additions to the Singapore CBD, Frasers Tower, Paragon mall (above left) as well as numerous residential projects including East Coast condo gem Silversea (above right) and city pied-à-terre The Clift.
Go further with DP Architects.
---
Ong & Ong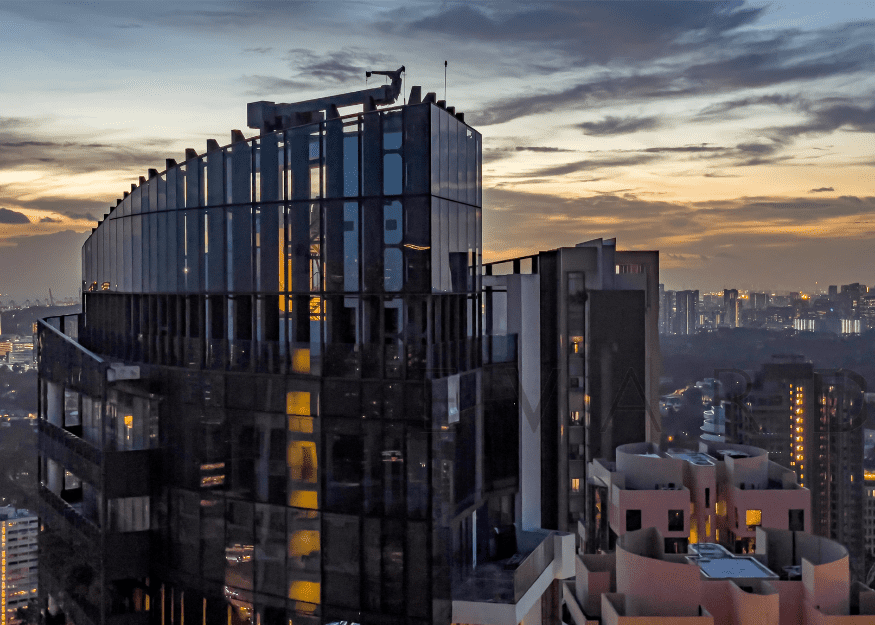 One of the big names in Singapore architecture, Ong & Ong has done it all – from modern mansions and luxury shophouse renovations to condos, MRT stations, Singapore Airlines lounges, and even a Zouk nightclub under their belt, along with an array of condos (including Boulevard Vue, above left), and luxury landed houses. They've also taken out numerous prizes along the way, including a gold A' Design Award for Faber House featuring their signature touch of industrial chic. And they've expanded their practice to include landscape architecture – as seen above in the stunning hanging gardens at Sloane Residences, above right.
---
Ipli Architects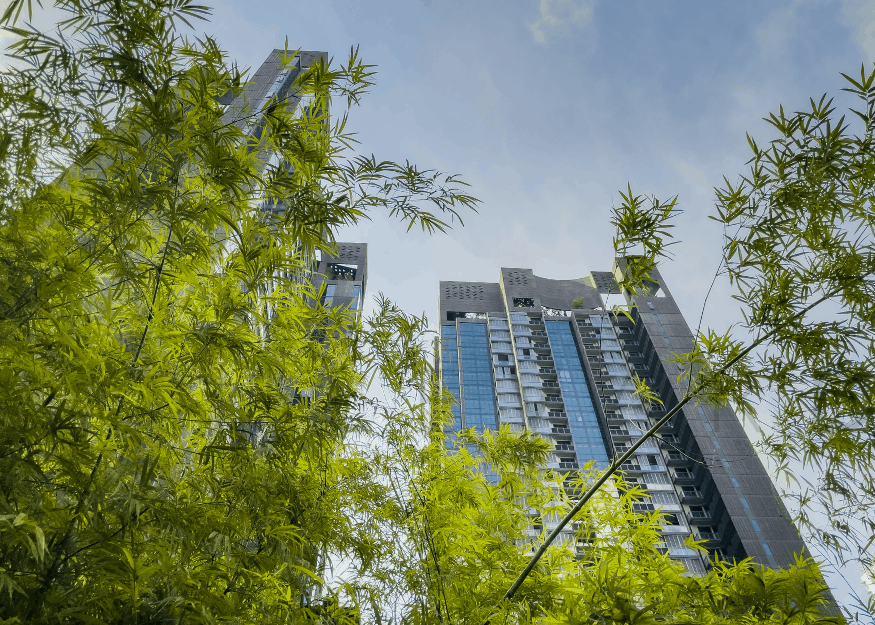 Led by Yip Yuen Hong and Lee Ee Lin, Ipli Architects has won numerous awards in Singapore for their innovative design and focus on natural environment. Over 18 years of practice, they have evolved an aesthetic of strong geometry and signature textural materials – as showcased by the lovely Watten Residences cluster house project, above. While landed homes comprise the bulk of their portfolio, Yip Yuen Hong recently collaborated on the Martin Modern condo development to create a stunning blend of striking towers and enveloping landscapes, as well as the forthcoming Midtown Modern condo – a strikingly green development in the city-fringe Beach Road area.
Go further with Ipli Architects.
---
RT+Q Architects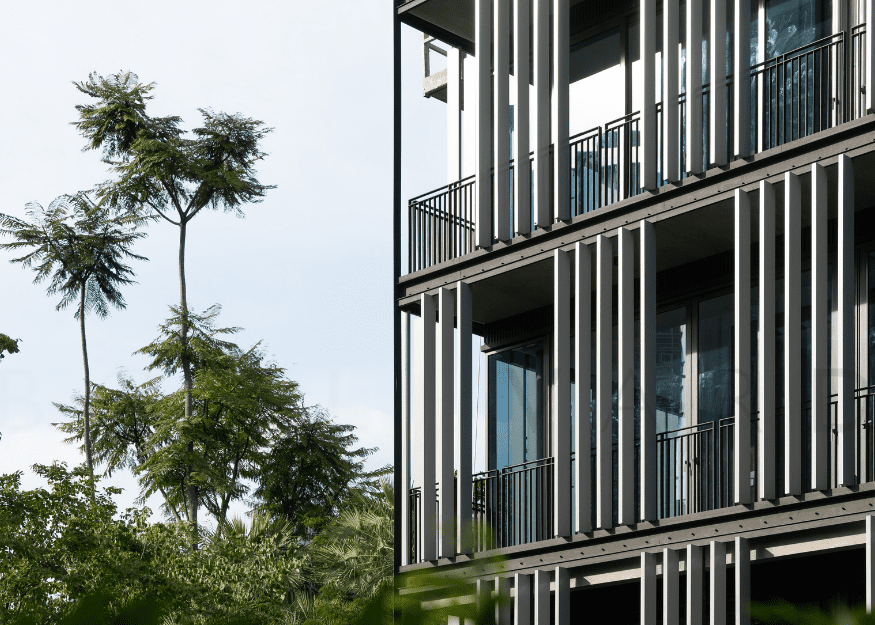 RT+Q Architects approaches design and architecture with ever-evolving design thinking in the most unsuspecting ways. Invoking old values to confront new challenges, the interdisciplinary firm explores architecture through the beauty of art and building technology, earning them prestigious local and international awards in the process. Among their many exceptional creations, the House with Shadows two storey Good Class Bungalow took out a World Architecture Festival 2017 finalist award under Best House for its unique play on light and shadows.
Completing in 2022, Petit Jervois is RT+Q's latest creation to look out for. A luxurious limited-edition collection of pied-à-terre residences, Petit Jervois presents a striking industrial "foundry" aesthetic that sets off glass walls with aluminium fins and metallic porticos, with corridors of off-form concrete and black-metal details.
Go further with RT+Q Architects.
---
Ar43 Architects
Award-winning architect Lim Cheng Kooi's never-ending pursuit of responsible design has resulted in a portfolio filled with incredible structures. From landed house and GCBs to institutions like Stamford Arts Centre, Ar43 has done it all since its establishment in 2006. Responsive to the site, each GCB and landed home designed by Ar43 Architects draws from its surroundings and is conceived with great thought and care.
Go further with Ar43 Architects.
---
Are we missing someone unmissable? Get in touch.
---
Where to now?