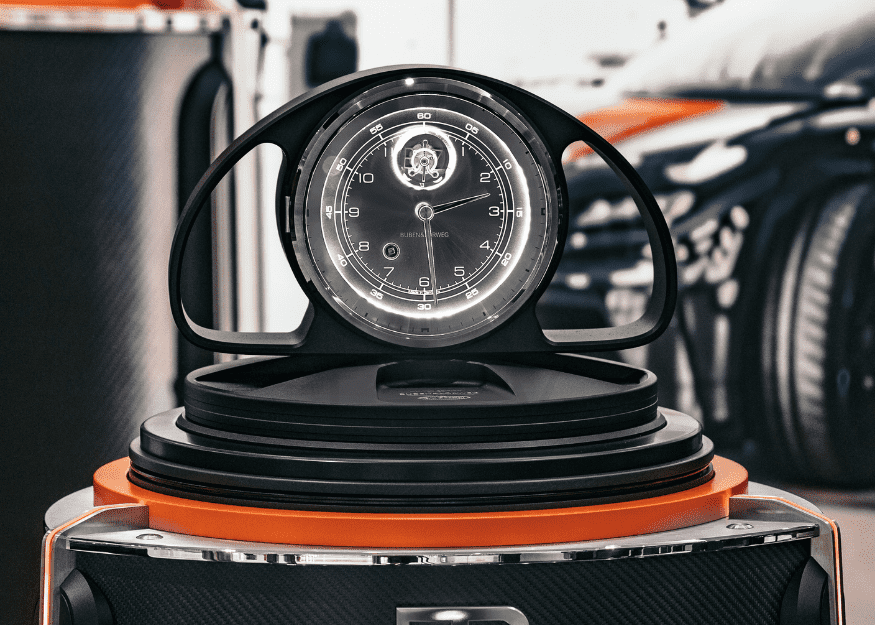 The safe: Buben & Zörweg's Bugatti Grande Illusion Deluxe
This is no mere watch safe. Sure, Buben & Zörweg's 'Bugatti Grande Illusion Deluxe' boasts the hardcore security tech and precision engineering you'd expect of a high-end safe, and yes it also features four watch winders atop a layer cake-like stack of jewellery trays. But the specs take a back seat to the arresting design and fabulous gadgetry that's more at home on the set of James Bond than stashed away in an horophile's strong room.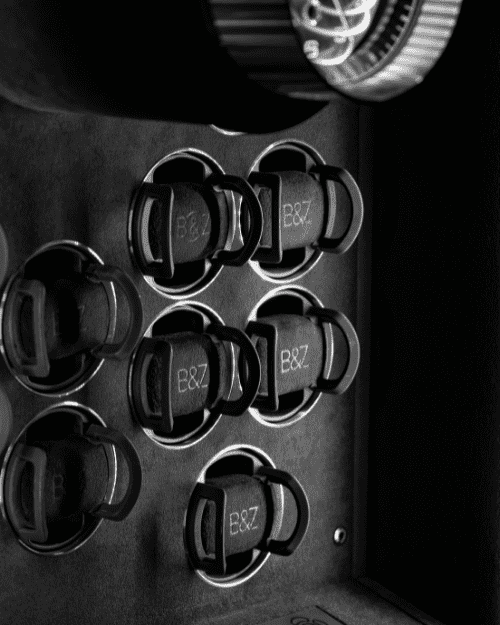 The collaboration with Bugatti inspired the 'racing carbon' styling and slash of Chiron Super Sport orange. And true to B&Z's playful approach to home security, the safe is unlocked through biometric tech that sees the top of the tower (mounted with a tourbillon clock) rise mechanically to reveal the watch winders and trays. Who knew the rather banal act of fetching your watch or car keys (a radio frequency-shielded drawer is optional) could be transformed into a moment of showstopping tech, rakish style, and sheer delight?
It's limited to only 30 pieces globally, one of which is on display at the showroom in Ion Orchard.
Go further with Buben & Zörweg.
---
Where to now?