Adrenaline and Swiss artisanship: The genius of Rebellion's timepieces
By Bryle B. Suralta
Only a handful of watchmakers focus on the thrills of mechanical depth like Rebellion. Its translucent skeletonised cases and elegantly sportier character are indicative of a passion for motorsport. The spirit of the brand's timepieces is synonymous with that of a sportscar: light, stylishly bold, high octane and visually stunning.
The Re-Volt 3 Hands and Predator 2.0, in particular, embody the essential qualities of the Rebellion tradition. The former, with its horological hands and coloured carbon, is a realization of technological innovation. Meanwhile, the latter, boasting a luminescent "sunnycomb" pattern on the dial, unlocks the full potential of the original Predator APNEA design. Both watches exhibit that familiar Rebellion muscular shape and robust mechanical performance, offering wearers timepieces that are bound to get second looks.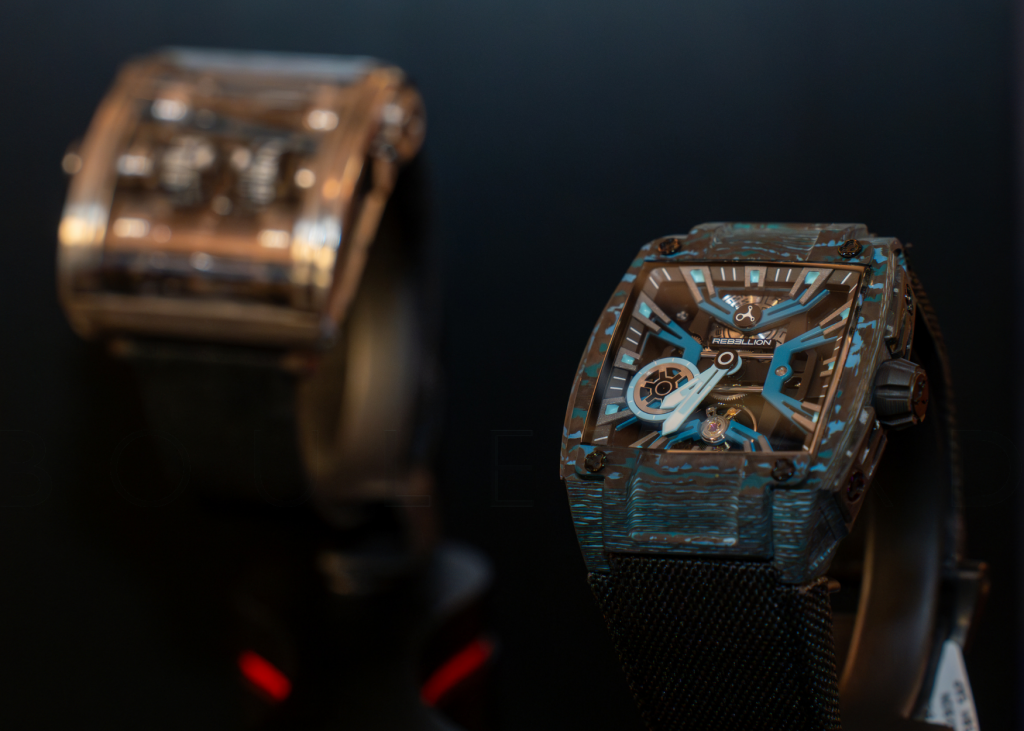 An "in-house" calibre
The Re-Volt 3 Hands is built in the name of precision. Its rectangular profile frames the mechanical scenography of the watch, accentuated beautifully by the coloured carbon. On the dial is where its skeletonised body shines. All three hands make use of that distinctive Rebel luminescent material.
Traces of that same luminescent material are also seen all over the dial of the Predator 2.0, ensuring optimal readability in all light conditions. It sports a complex and modular case that is born out of a high-precision five-axis CNC machine. The superimposed layers in the said case are highly customisable, from the colours of the dial to the engraving on the side plate. This allows wearers to create watches that reflect their sensibilities.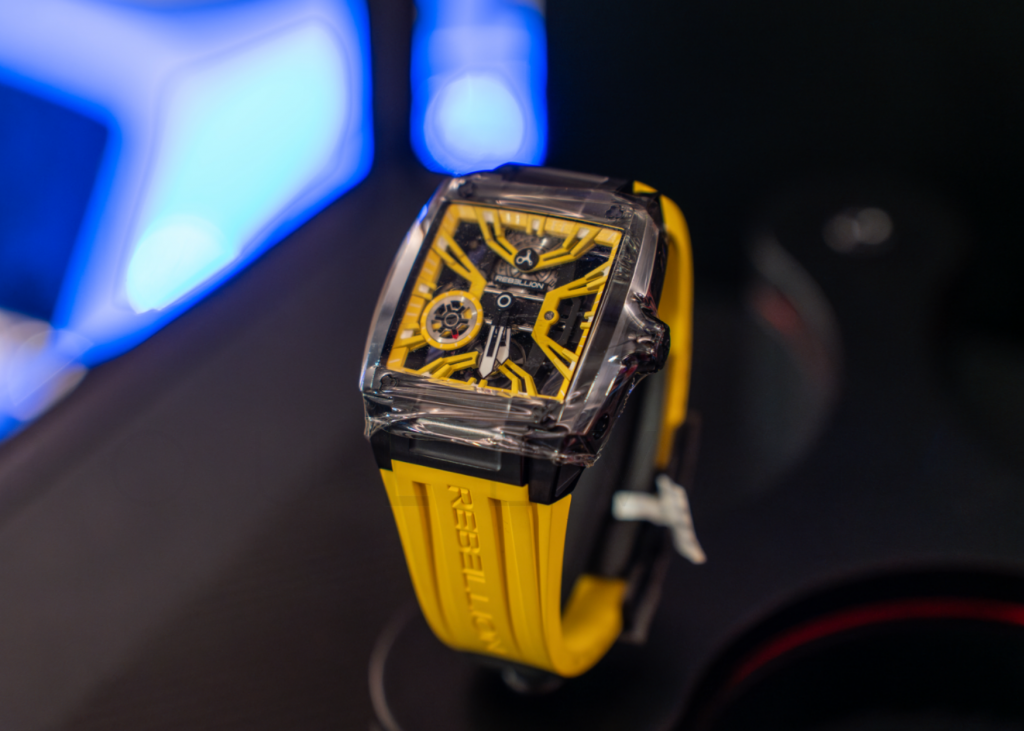 A glimpse into the mechanical universe
What makes the Re-Volt 3 Hands such a crowd favourite, too, is how it utilises the most advanced technologies in watchmaking, best represented by its 48-hour power reserve. Highlighted by a masculine silhouette, it is a timepiece that's built to endure.
Likewise, the Predator 2.0 honours the principles of exceptional Swiss-made movement with its logo-engraved bridge and large sapphire crystal caseback. This guarantees precision on and off the field that even the most sophisticated watchmaker should appreciate.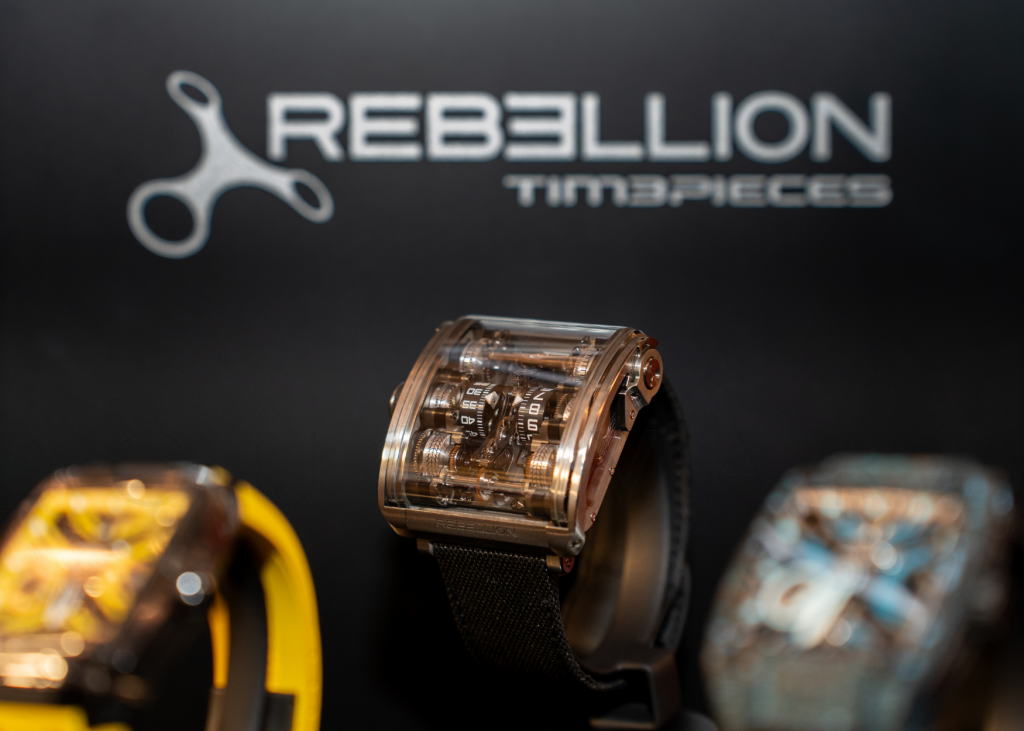 The Re-Volt 3 Hands comes in Rebellion's signature camouflage pattern, in the colours of Arctic Storm, Mars Valley and Toxic Storm, among others. It retails for approximately US$ 34,000 or AU$ 54,000. On the other hand, the Predator 2.0's Titanium White is as mesmerizing as its Blue, Maroon, Red, All-Black and Gold counterparts. The Predator 2.0 Gold 5N, for instance, retails for roughly US$ 47,000 or AU$ 73,000.
Visit Rebellion for more information.
---
Read next: