Bespoke home cinemas by Cipod
You're only ever in there when the lights are out, so does your home theatre really need a designer fit-out? Yes. Especially after seeing these bespoke cinemas by Cipod.
The specialist UK-based team brings serious tech cred together with handcrafted interior spaces and lush design to create wowfactor cinemas tailored to your home. Or yacht. Or jet.
"Cipod is the world's first and only custom-built cinema pod, blending unrivalled acoustics, pioneering audio-visual technology and exquisite interior design," says CEO Richard Gibbs. "Constructed from a completely freestanding, modular design, it can be configured to the exact dimensions of your property."
The modular design allows not only for the bespoke cinemas to be installed in a matter of days, it also allows for relocation if you can't bear to leave your Cipod behind as an inclusion.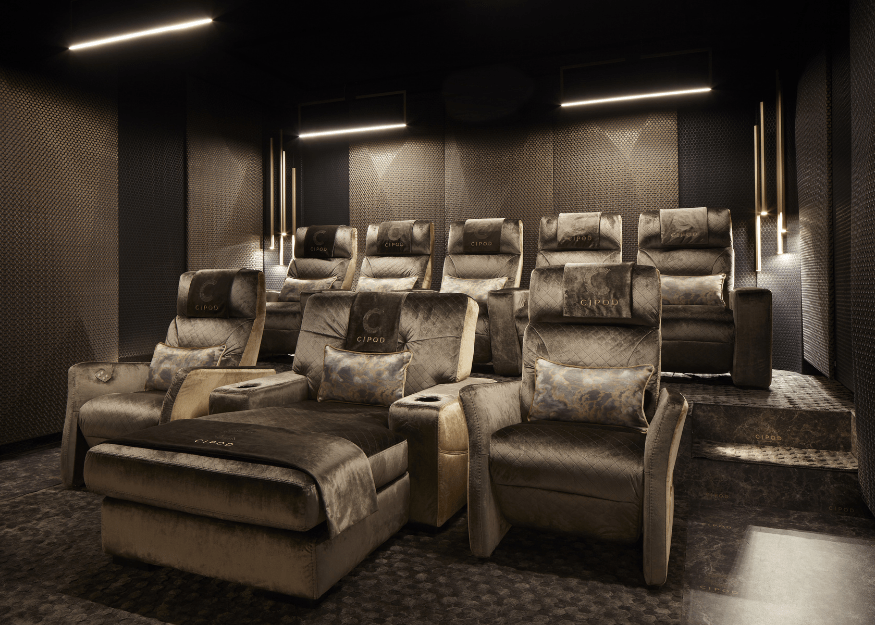 "Cipods are a dream for architects and designers as they can match the colour palette, or add special features such as a bar or popcorn area without sacrificing the technicals."
So just how far can you take the home cinema? "There is no limit to the imagination of audio and cinephiles. We've been requested to produce party pods for private yachts, private jet pods, and – the ultimate of cool – desert pods."
---
Where to now?