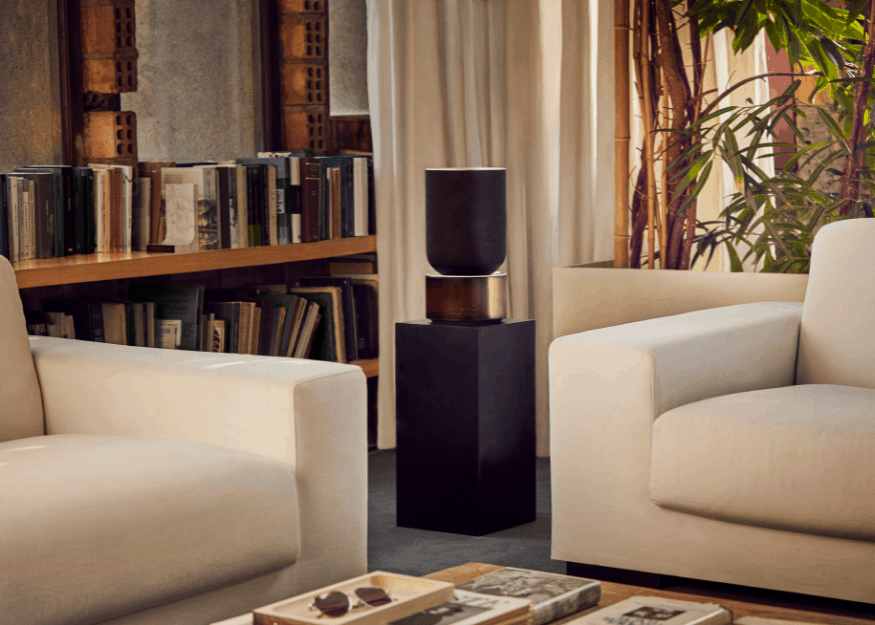 The best (looking) home tech for 2022
Every now and then, something really, really good looking is also devastatingly smart.
Here is Boulevard's line-up of the best-looking home tech that will quicken your heartbeat even as it brings music to your ears, cleanses the air you breathe – and blows your mind.
---
Bang & Olufsen: the Beolab 90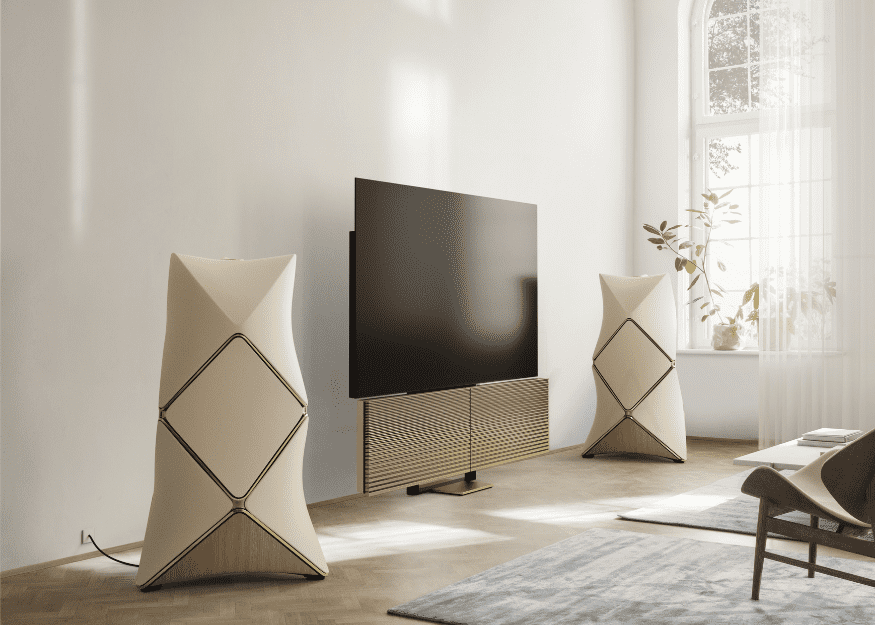 From the design-forward audio fanatics at Bang & Olufsen comes this extraordinary vision of acoustic performance. True to the Beolab line, this latest iteration is part home tech, part statement art-piece. The Beolab 90 is the brand's top-of-the-line speaker and takes its extravagant place among the world's most advanced digital speakers.
And with its sculptural design, wood base, brushed-gold trim and aluminium frame, we're in love.
And we haven't started on the sound. Per B&O, the Beolab 90 is "the culmination of their wildest dreams" – and the initiation of our own. The 65kg structure houses a cluster of drivers and amplifiers that pull together to deliver 8,200 watts of raw power and acoustic precision. And of course it's just dying to connect to your other B&O speakers or Beovision Harmony TV.
The Beolab 90 is made to order and can be customised to suit your own, impeccable taste.
Go further with the Bang & Olufsen's 'the Beolab 90'.
---
Naim Mu-so for Bentley speaker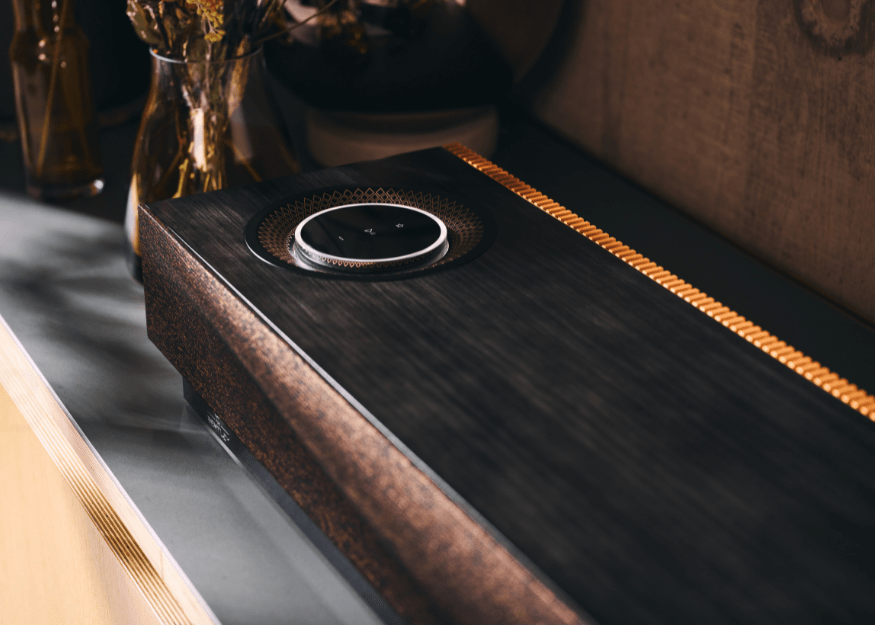 We could happily accessorise our living room with the Naim Mu-so for Bentley speaker and never even plug it in. The breathtakingly sleek speaker blends old-world aesthetics with cutting-edge tech, through a 12-year-old partnership between the auto legend and the audiophiles at Naim.
This special edition Mu-so features lacquered Ayous, a sustainable African hardwood, along with metallic accents and a copper-threaded speaker grille. Should you decide to plug it in, the Mu-so is fabulously connectible, multi-room ready, and delivers an award-winning level of single-box sound quality.
Headphones by Focal complete the set, and the experience.
Specs:
450 Watts of music power
Google Assistant / Apple Siri
Pricing TBC
Go further with the Naim Mu-so for Bentley speaker.
---
Buben & Zörweg: Bugatti Grande Illusion Deluxe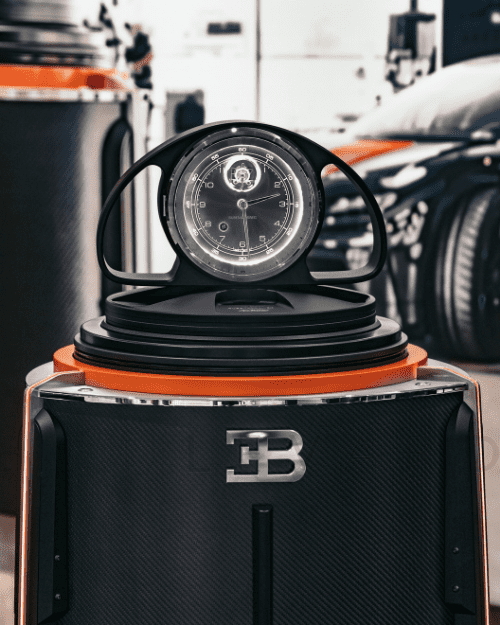 This is no mere watch safe. Sure, Buben & Zörweg's 'Bugatti Grande Illusion Deluxe' boasts the hardcore security tech and precision engineering you'd expect of a high-end safe, and yes it also features four watch winders atop a layer cake-like stack of jewellery trays. But the specs take a back seat to the arresting design and fabulous gadgetry that's more at home on the set of James Bond than stashed away in an horophile's strong room.
The collaboration with Bugatti inspired the 'racing carbon' styling and slash of Chiron Super Sport orange. And true to B&Z's playful approach to home security, the safe is unlocked through biometric tech that sees the top of the tower (mounted with a tourbillon clock) rise mechanically to reveal the watch winders and trays. Who knew the rather banal act of fetching your watch or car keys (a radio frequency-shielded drawer is optional) could be transformed into a moment of showstopping tech, rakish style, and sheer delight?
It's limited to only 30 pieces globally, one of which is on display at the showroom in Ion Orchard.
---
Vaonis Vespera smart telescope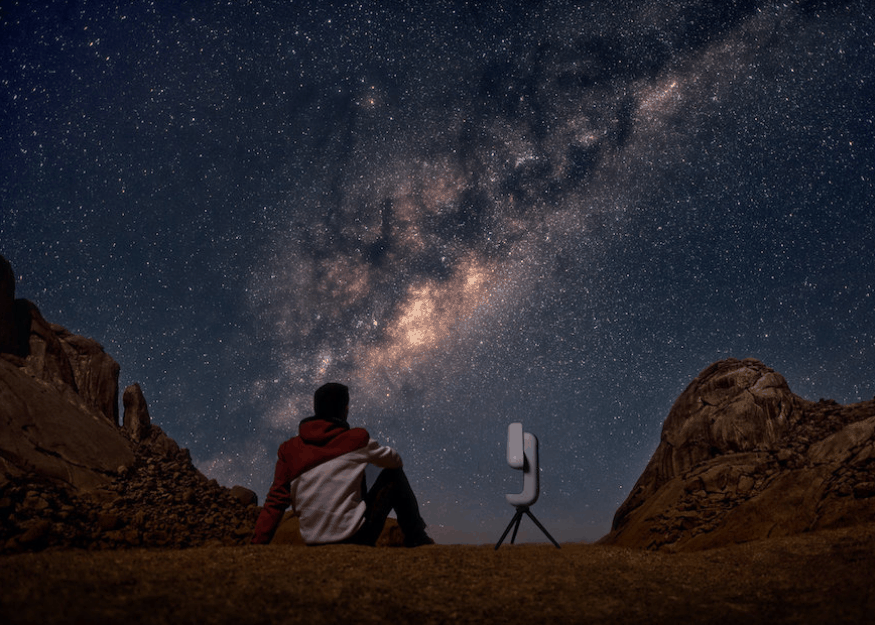 40cm long, 5kg
2M pixels resolution
USD $1,649 incl P&H
---
Cipod bespoke home cinemas
The specialist UK-based team brings serious tech cred together with handcrafted interior spaces and lush design to create wowfactor cinemas tailored to your home. The modular design allows not only for the bespoke cinemas to be installed in a matter of days, it also allows for relocation if you can't bear to leave your Cipod behind as an inclusion.
Minimum 5m by 4m by 2.5m high space
4K Ultra HD technology projector
Meridian 9.4.4 Dolby ATMOS
Pricing on application
---
LG Rollable OLED TV
---
And lastly, Gush hi-tech paint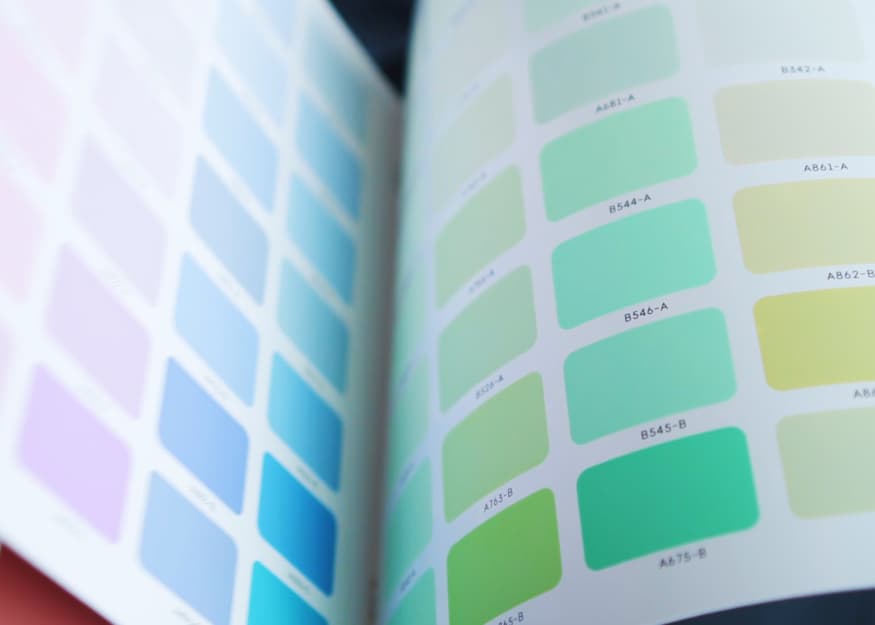 Oh yes, paint.
Paint that strips the air of indoor pollution (including the dreaded haze). Paint that kills bacteria. Paint that kills mould! Paint that transforms you home into a rainforest (sort of) by ionizing the air.
Perhaps the most good-looking and cutting edge of all the home tech on this list, Gush paint offers a multitude of health benefits by leveraging the largest surface area in your home – along with some pretty out-there chemistry.
And health benefits aside, we'll also have this palette…
Go further with our interview with the Gush paint founders.
---
Where to now?
---