Leica Cine 1: From behind the lens to the centrepiece of the living room
By Mike Huynh
The legendary Leica name has conquered the world of personal photography and is now moving into bold new territory. First, it was with timepieces and today it's with the debut of the German brand's first-ever cinematic television for the quintessential home, the Leica Cine 1.
Testament to its reputation for exacting quality, the Cine 1 showcases state-of-the-art laser technology, outstanding engineering and the premium manufacturer's countless years of optical expertise within a striking display unit.
The Cine 1 isn't short of class-leading features with the immersive Dolby Atmos surround system delivering an authentic cinematic ambience that's guaranteed to fill the room with pristine audio. Winning the iF Design Award 2023 for its iconic product design, the Leica Cine 1 also incorporates maximum connectivity, innovative product features and intuitive operation to deliver the highest level of convenience for its users and audiences.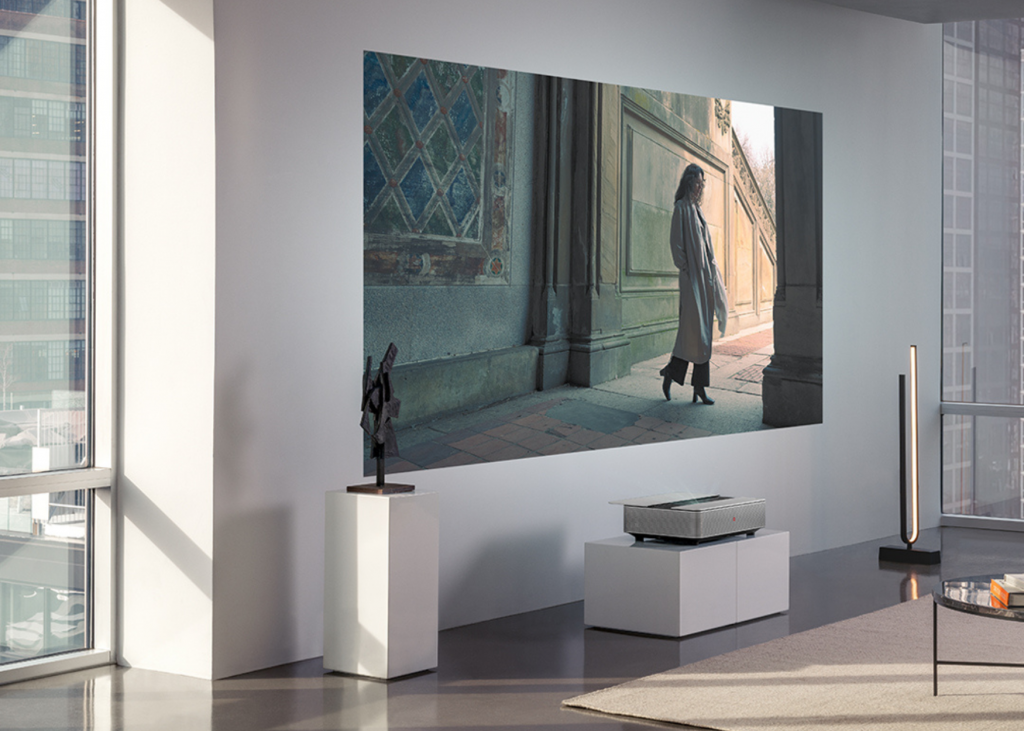 Delivering the big screen experience
What sets the Leica Cine 1 apart from the latest generation of cinema televisions in the market is its innovative triple RGB laser technology. The engineering allows the Leica Cine 1 to deliver immensely bright images and breathtaking colour rendition with a service life of over 25,000 hours.
Where the Leica expertise comes in is via its sophisticated Summicron lens with aspherical elements. This component is manufactured in accordance with strict Leica standards and is precisely matched to the image size to ensure consistently high imaging performance. Further expertise in digital imaging optimisation is borrowed from Leica's own image processing (Leica Image Optimisation – LIO) used to optimise the image with special algorithms. The result is a particularly natural colour rendition, richly detailed colour gradation and an outstanding contrast ratio that will bring content to life.
Connectivity ready
Delivering unprecedented levels of connectivity options ensures that the Leica Cine 1 is future-ready. The unit incorporates the full range of state-of-the-art features found on a classic smart TV, such as an intuitive smart TV interface with voice control, an integrated triple tuner, Apple AirPlay and direct access to streaming platforms. Whether it's watching films or television, gaming or managing an entire personal movie collection, the Leica cinema television combines maximum connectivity with the aforementioned Dolby Atmos surround system and Dolby Vision for supreme viewing. There's even a Filmmaker ModeTM for purists that can show films in their unfiltered original version.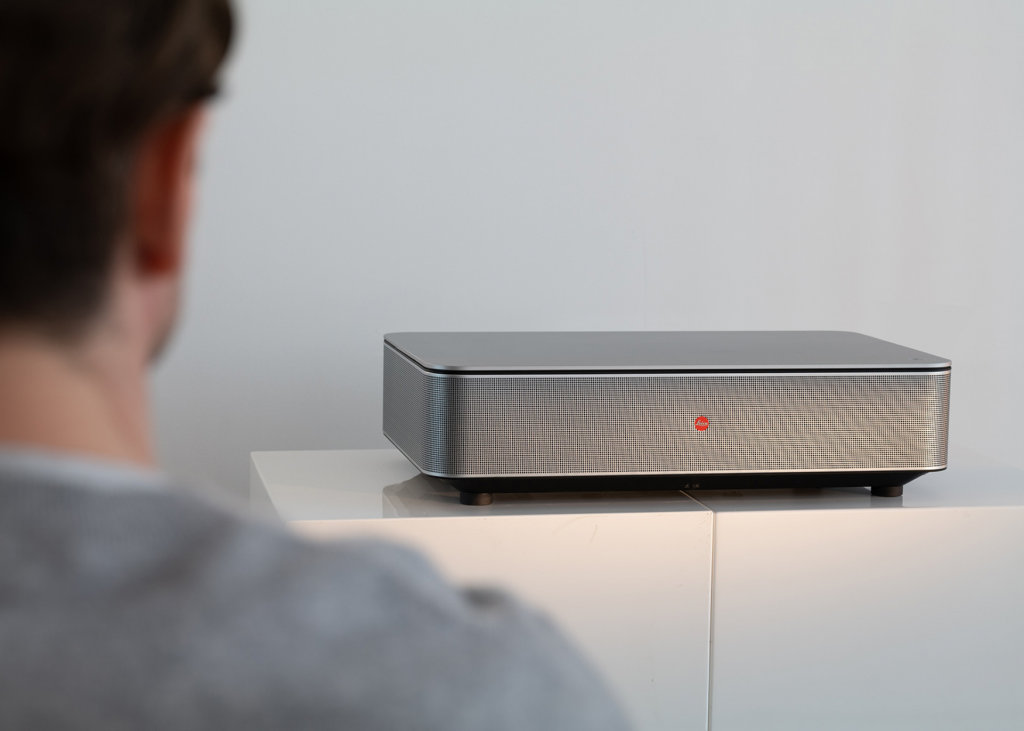 Bringing Leica design home
Performance is one requisite but where Leica steps up the standards is in its design. Cine 1 features clean lines and sophisticated functions, abiding by the purist Leica design philosophy in every detail. This comes through in its master craftsmanship with classic shapes and high-quality materials used throughout to create a precision product. Think durable aluminium housing, automatic dust cover to the perforated loudspeaker cover and the integrated iconic red dot. Thanks to its ultra-short-throw lens, the Cine 1 can also be integrated into the living room in a space-saving manner close to the wall. At the same time, its elegant aluminium body in the authentic Leica look elegantly blends into its rich surroundings as a fitting timeless style icon.
The ultimate total package
In addition to its technical capabilities, the Leica Cine 1 also delivers through its energy consumption credentials. Laser technology uses significantly less energy than standard OLED televisions of comparable size on the market. For peace of mind, owners receive a three-year manufacturer's guarantee. All services, from replacement to repair, are managed centrally by Leica Customer Service at the Leica site in Wetzlar. Living up to its name demands an impressive screen size and the Leica Cine 1 delivers with the option of either a 100-inch or 120-inch model. An 80-inch model will also be available in selected regions.

Visit Leica for more information.
---