The interview: Esin Güral Argat, CEO of Joali
The sun-kissed Maldives became the wellspring of the Joali brand because of its all-seasons appeal, says Esin Güral Argat.
By Christian Barker
Esin Güral Argat is the vice-president of the board at the Gürok Group, the Turkish conglomerate founded in 1948 and run by her family ever since. The company has interests in packaging, real estate, mining, roof tiles and construction, among other concerns. Entering the family business in the 1990s, Güral Argat quickly seized the initiative to build a start-up of her own within the company, LAV. Today, it's the world's fifth-largest glassware manufacturer, producing some two million drinking receptacles per day, while employing more than 2,000 people at its offices and factories.
Expanding into hospitality, Gürok Group established family-friendly Turkish resort operator Ali Bey hotels in 1991, and Güral Argat took charge of this side of the business in 2008. Aspiring to grow beyond domestic borders and create a global luxury hospitality brand, Güral Argat did her due diligence by visiting many of the world's finest hotels and resorts, taking note of their positive attributes — and identifying what they lacked.
"I travelled the entire world to understand guests' expectations and experience the distinctive features of luxury resorts," she says. "From these experiences, I saw that there was great food and great service in the luxury hospitality industry, but something was missing: spirit." With that understanding front-of-mind, rather than direct Gürok Group's resources into opening a hotel or resort in partnership with an existing luxury brand, Güral Argat decided to establish her own — a new entity with a distinctly feminine, design-savvy soul.
"We didn't just make a big luxury facility investment; we set out to give an identity and a story to a new brand," Güral Argat explains. That brand was born with the October 2018 opening of Joali Maldives on Raa Atoll, and expanded in late 2021, with the launch of sister property Joali Being, situated a short speedboat ride away.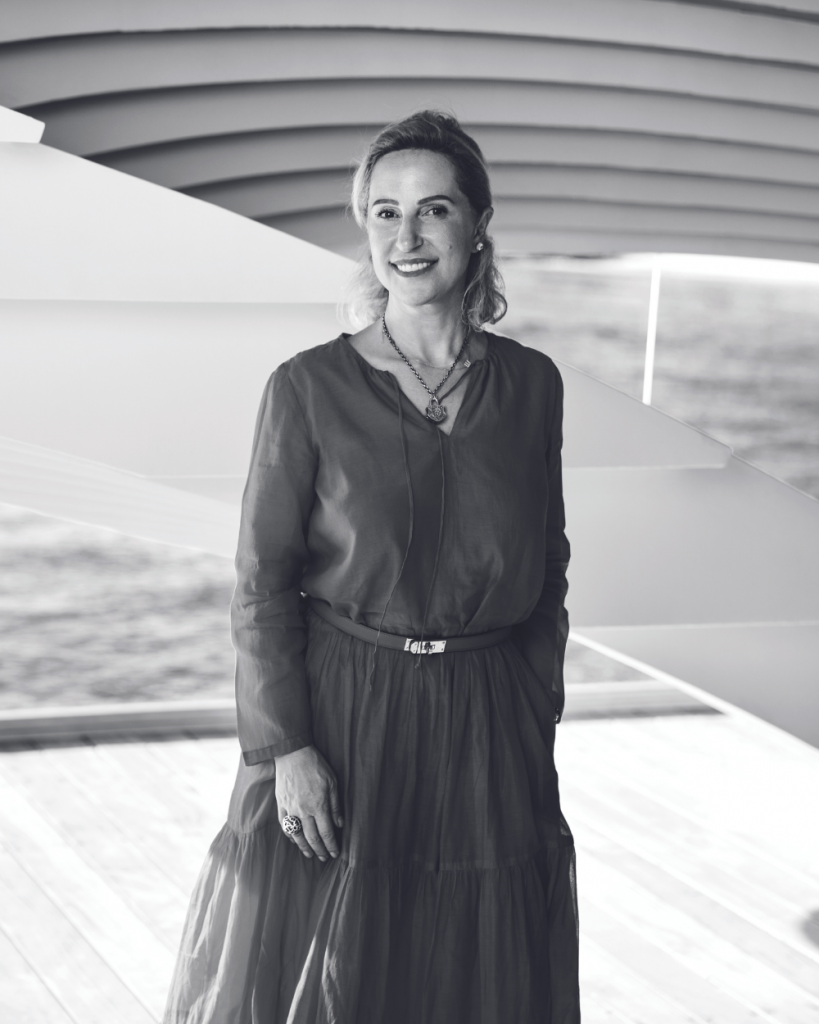 Güral Argat says she chose the sun-kissed Maldives as the wellspring of the Joali brand due to its all-seasons appeal. "The fact that tourism continues all year round in the Maldives, a place that fascinates us with its beauty, was a distinguishing feature for us at the investment decision stage," she says.
The name Joali is a portmanteau of 'joy of living'. Güral Argat says with the first property, she sought to manifest "a uniquely artistic resort… a wonderland of creativity, indulgence and adventure, where travellers can experience the joy of living through an incredible collection of artworks that unfold across the island." The cosmopolitan collection includes pieces by artists from Spain, Venezuela, South Africa, Israel, Turkey, the US and Korea.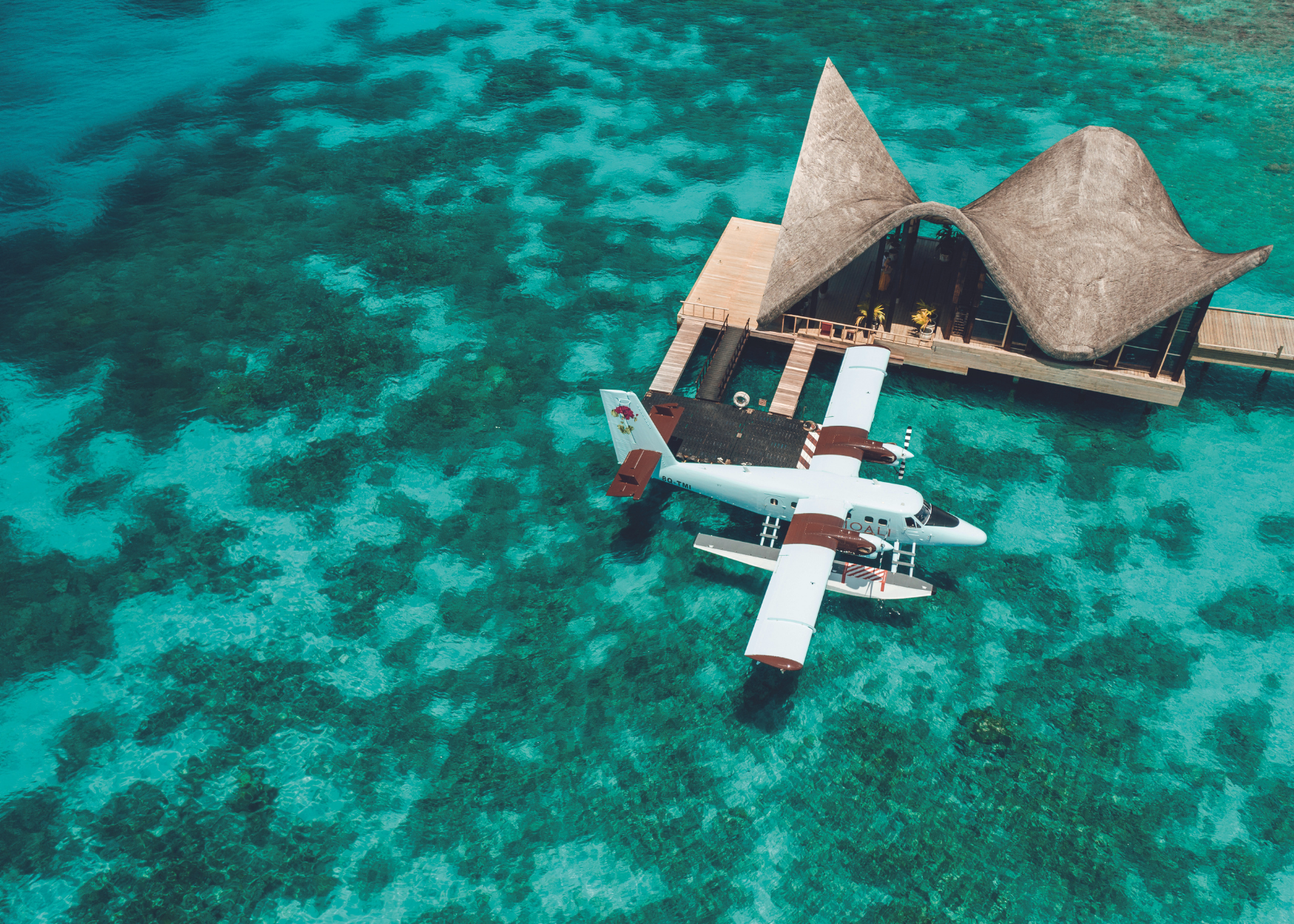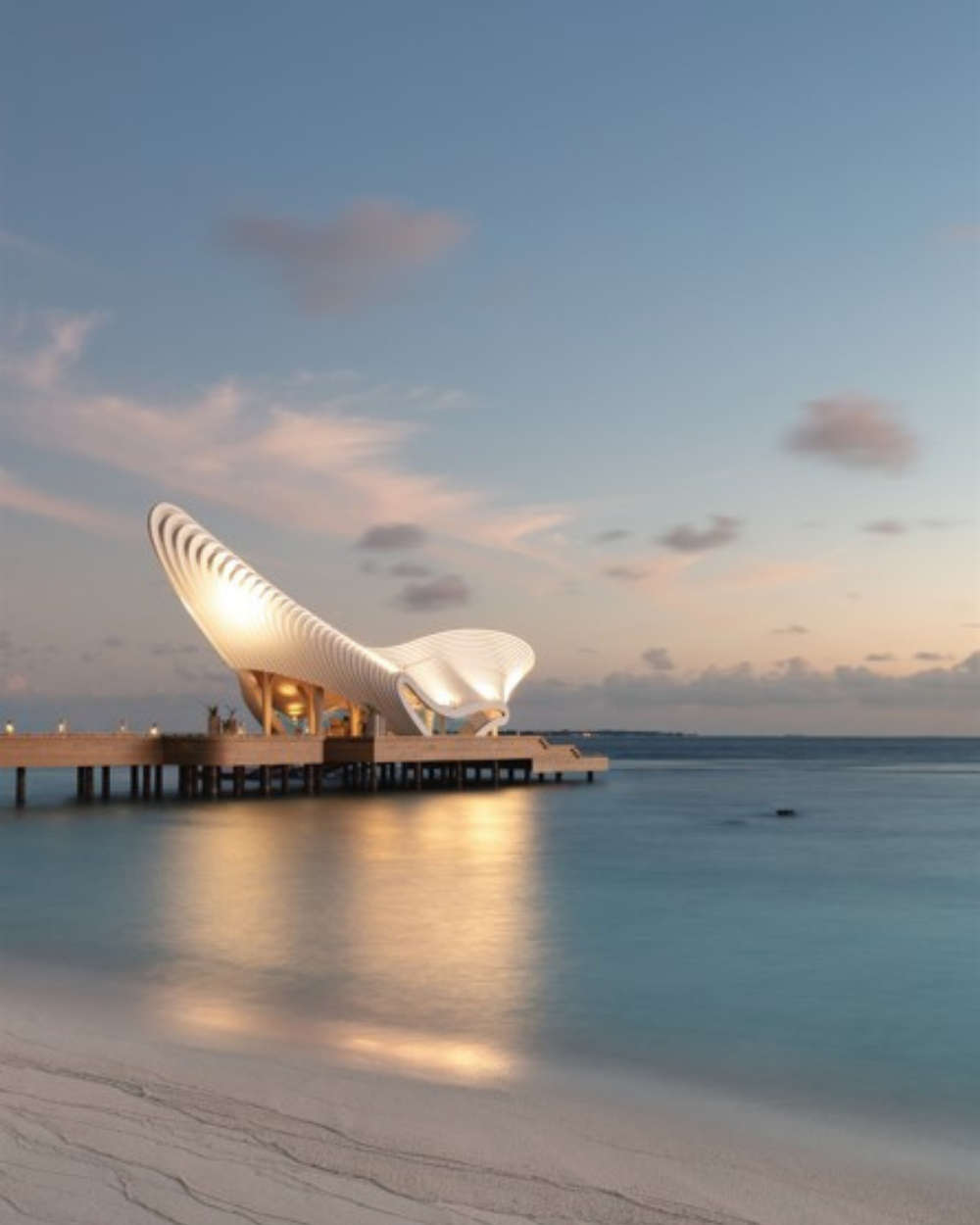 The second property, though equally outstanding in the aesthetic department, focuses on celebrating and promoting physical, spiritual and mental health. "It's a retreat where wellbeing is so much more than just an expression — it is a way of life, of being." Unlike a standard resort that simply provides spa and basic wellness facilities as a matter of course, Güral Argat says, "We offer transformative journeys and personalised programmes, aiming for guests to return home renewed, uplifted and inspired — with a sense of weightlessness."
The moment guests pitch up at the resorts' arrival jetties – which appear as dramatic 'experiential sculptures' – Güral Argat's passion for art, architecture and interior design becomes clear. She views her input in these areas as core to her role as Joali's CEO. "I consider this an important business pillar of our work, and I attach great importance to it," she says, describing herself as a perfectionist in this regard. "Joali's design is very personal to me. I was involved in every aspect of the process, from the architecture and landscaping of the island, to the interior design, immersive artwork and wellbeing concepts at each of the properties."
In conceptualising each of the existing Joali resorts, Güral Argat chose to work with Turkish architect Cüneyt Bükülmez and interior design studio Autoban. She says the organic yet modernist design of both properties is "driven by a commitment to sustainability and a belief in joyful, immersive travel." In guiding her design team, Güral Argat gave them the goal of shaping "the private space of a sophisticated, worldly-minded, creative, intelligent, and charismatic woman, with unique artwork and top-quality furnishings."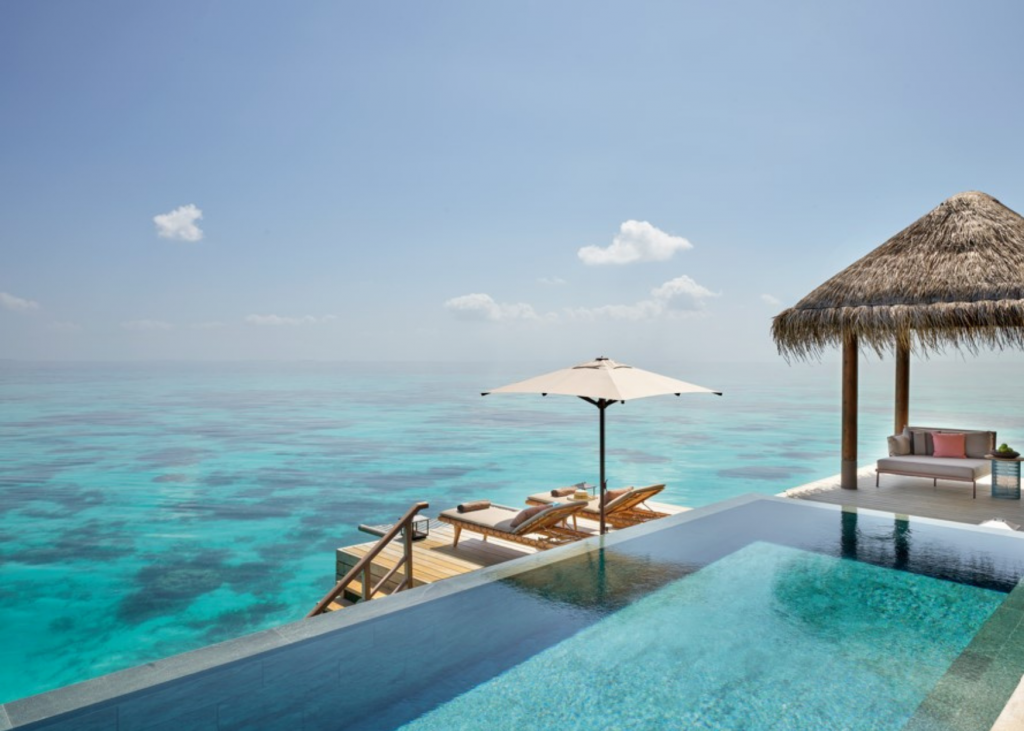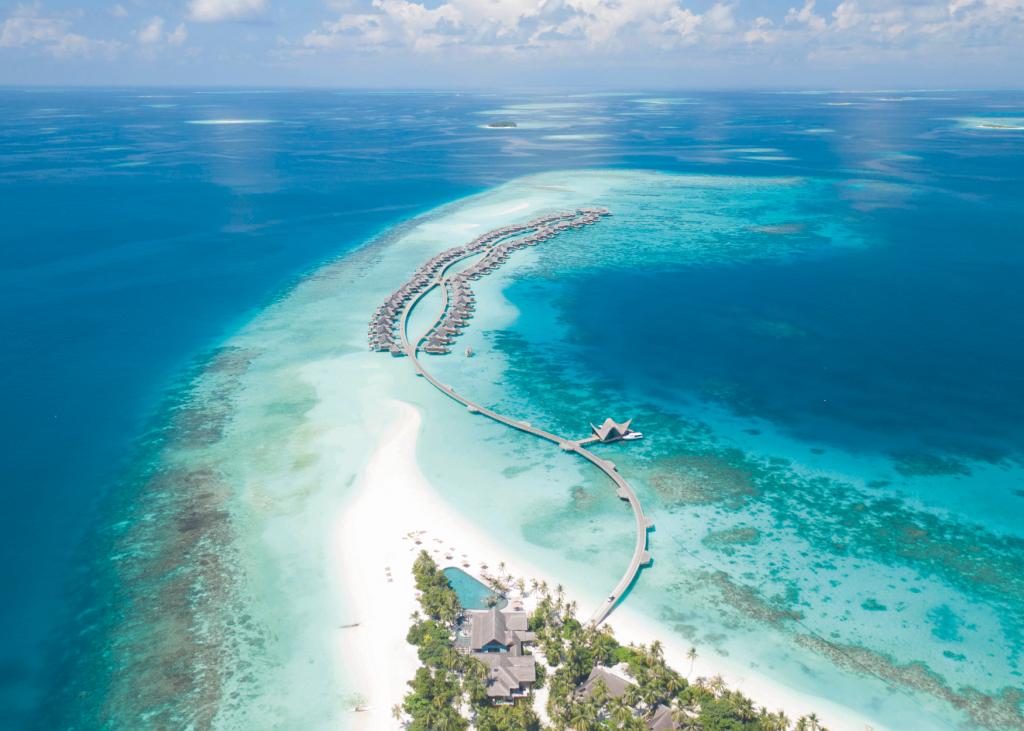 A proudly female-run business with a palpably feminine spirit, it's no surprise to learn that Joali actively promotes women's empowerment. "We are delighted to have created a leadership and gender diversity programme in line with our commitment to the UN Women's gender equality campaign," Güral Argat says, noting that the company is a longstanding signatory to the United Nations Women's Empowerment Principles.
"Joali is committed to supporting training for girls in local schools, hiring local women in roles around the island, and ensuring Joali's team is structured in a way that encourages female team members to grow." Within her organisation, "We strongly believe that diversity is a valuable resource," Güral Argat says. "Gender equality and empowerment of women are among the most important priorities for us."
In Güral Argat's view, "The development of women's self-confidence has the power to produce incredible results. Working on this issue in the Maldives is very important to me." She points out that Joali Being received an award last year from the local Ministry of Tourism for the highest female staff ratio in the Maldives' tourism industry. "This brings me immense pride."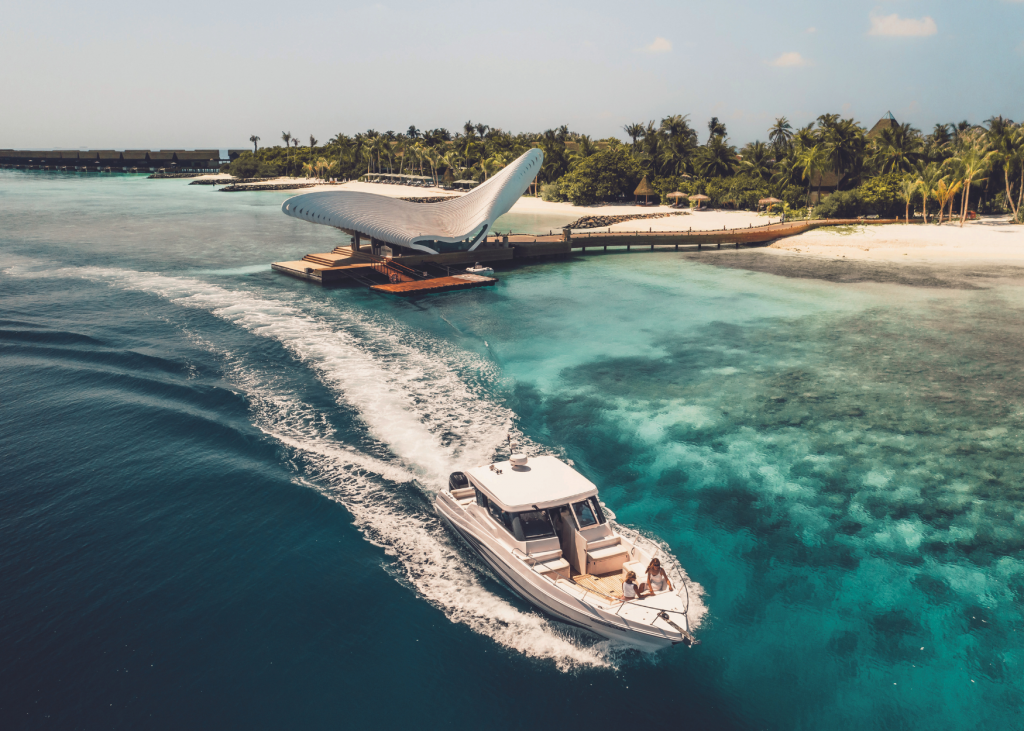 Growing up in a family of successful entrepreneurs, investors and industrialists, Güral Argat says, "As a child, I used to enjoy listening to the adults talking about business at the dinner table. At that age, I learned from our elders to be patient, to be tolerant, and to try to understand others; that everyone, old or young, has value, and that everyone is important." She views elder members of the family as valued "consultants" to this day.
Her father taught her the value of tireless hard work and persistence, Güral Argat says. "And of course, I can say that I learned to work by knowing the importance of being conscientious and fair no matter what you do. No workplace can be successful without justice. It cannot make itself accepted among either its employees or society."
This philosophy dovetails with Güral Argat's thoughts on gender equality: "For a more sustainable and liveable world, we need women – their productivity, pedanticism and sensitivity – in all areas of life," she says. "And we need them more than ever before."
---
Read next: