Out for blood: The allure of radiant rubies
Rarer and more expensive than diamonds, Myanmar's famous 'pigeon blood' rubies have long been the most coveted stones on the market – but rubies from other origins are now gaining in popularity…
By Karishma Tulsidas
Photography by Kevin Khng
Shot on location at Restaurant Born
Have you ever seen a cornflower before or, for that matter, the blood of a pigeon? And yet, these are the terms used to describe the world's most beautiful gemstones.
According to folklore, the term 'pigeon blood' is said to describe the colour of the first drops of blood from a pigeon's nose. (We refuse to verify this fact, for obvious ethical reasons.) For a while, the term was used interchangeably with 'Burmese ruby', indicating that pigeon blood rubies are indigenous to the region. But not any more.
"The term 'pigeon blood red' was originally coined for rubies from Myanmar, and indeed most pigeon blood red rubies originate from Burma," says Dr Daniel Nyfeler, managing director of the Gübelin Gem Lab. "A few stones from other origins, such as Afghanistan, Vietnam, and Tajikistan have also fulfilled all requirements to get this sought-after trade colour term."
He proceeds to explain that while there is no global, standardised definition for the term, the world-renowned, Swiss-based Gübelin Gem Lab has defined it as showing "a vivid, saturated red colour, possibly with a fine tint of purple, and of excellent quality traits (clarity, transparency, cut)." He adds, "One additional, important criteria is the presence of distinct fluorescence under both long- and short-wave ultraviolet light. This fluorescence is induced by the presence of small amounts of chromium atoms in the crystal and creates a soft, gentle, but at the same time a very warm and intense red colour – almost glowing."
Moreover, only untreated rubies can fall under this appellation.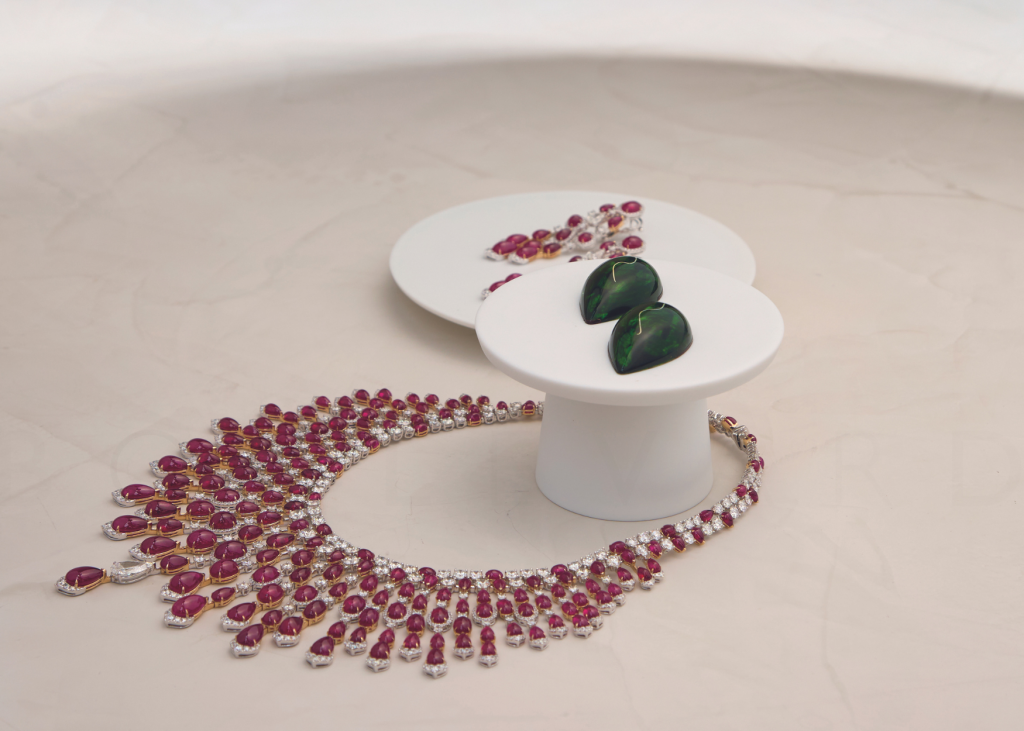 What this means is that pigeon blood rubies are incredibly rare. For one thing, many jewellery houses are refusing to buy what they call 'conflict rubies' from Myanmar because of the current crisis. Then, there's the fact that gem-quality rubies are, in general, rarer than diamonds. Paige Parker, a certified gemologist from the Gemological Institute of America (GIA), states that only rare, coloured diamonds can surpass the price of untreated, pigeon blood rubies.
"Any untreated, gem-quality ruby will fetch the absolute highest price, and the remote Mogok tract [in Myanmar] has been the ultimate ruby producer for centuries. Rubies from the Mong Hsu region of Myanmar are typically of lower quality than those of Mogok," she says. When it comes to her top criteria when purchasing a ruby, Parker suggests: "No treatment, pigeon blood colour (with at least one reputable certificate), strong saturation, clarity and size."
The most sought-after rubies tend to be "eye-clean," meaning that there are minimal inclusions that are visible to the human eye. As most collectors would know, inclusions are common in rubies and sapphires. (Fun fact: rubies come from the same corundum family as sapphires, and some vivid pink sapphires can be mistaken for rubies.) "Inclusions are precious indicators of the natural provenance of a gem, and give the gemmologists clues about the country of origin," says Nyfeler.
"They are not flaws, but rather, signs of individuality, as they tell about their history of growth millions of years ago in the depths of the earth," He adds, "Only if they affect the transparency, colour or the sparkle of the stone, inclusions are considered detrimental to the quality, and can lower the value of the ruby."
In fact, more than 90 percent of rubies tend to be treated to improve colour or minimise the appearance of silks. Says Nyfeler, "Treatment is an important way to get more gemstones of high visual quality, and as such soften the enduring under-supply of nice rubies."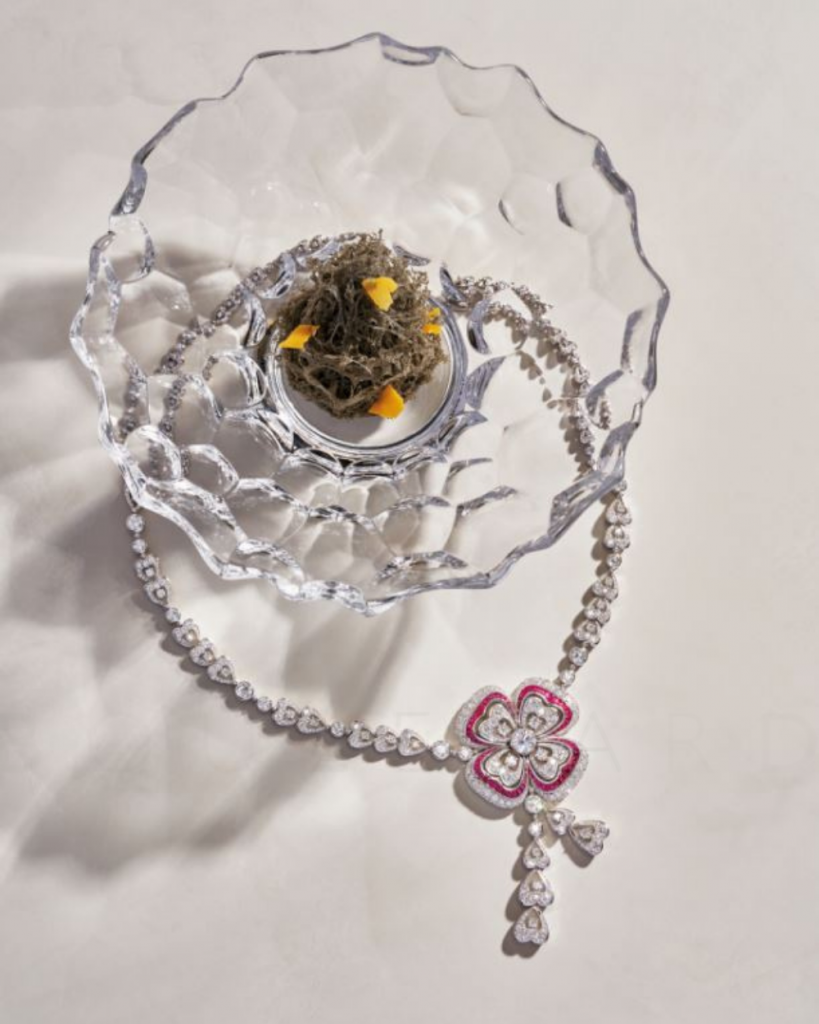 While treated rubies are incredibly common, Parker opines that any treatment is a deal-breaker. "Even though today most rubies are heat-treated, I'm a stickler on this: if buying a gem-quality stone, I think there should be no treatment, yet I know even the large, respected jewellery houses do treat gemstones including rubies.
"Now, using heat to enhance colour and improve clarity (making inclusions less visible to the naked eye) is seen as acceptable by many; but using extreme heat will diminish the value tremendously. If we look at a ruby over five carats, and it's perfect, and the cost is not astronomical, then it's too good to be true. Trust me, some sort of treatment has taken place. The finest rubies sold are untreated."
And clearly, collectors recognise their worth. In recent years, the value of untreated rubies has been steadily rising. Nyfeler explains, "Top-quality untreated rubies keep increasing in value, owing to the enduring under-supply – despite the fairly steady production of rubies from Mozambique over the last 15 years.
Assuming that supply will remain limited, and more wealthy buyers are getting interested in rubies not only for pleasure, but also for investment, prices of the highest quality untreated rubies will probably keep rising."
As with real estate, mining for rubies is also all about location, location, location. While Burmese rubies are the most highly sought after, there are other mines around the world that are gaining traction, and stones from Mozambique, in particular, are standing out. Parker explains, "For some time, the origin was not as important, since most rubies were Burmese; but now, Mozambique, Thailand, Madagascar, Sri Lanka, Kenya, Tanzania and others are becoming important sources, though many of these rubies are treated."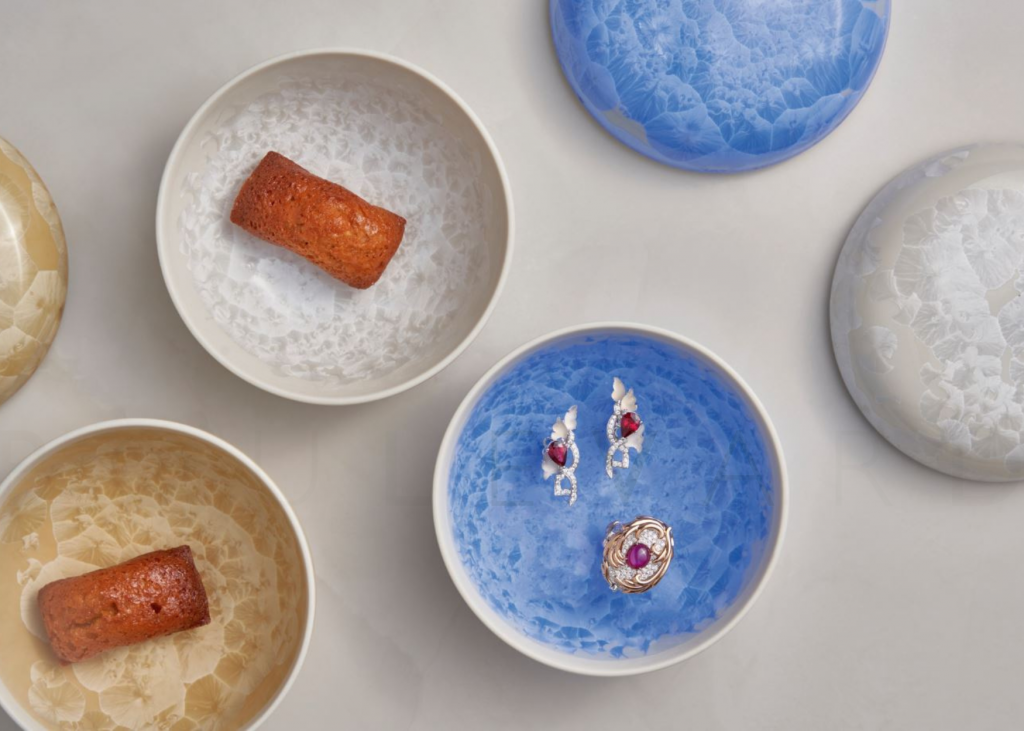 Nyfeler adds, "Some of the best rubies from Mozambique, in particular, have an extraordinary colour, as well as transparency and clarity that is sometimes even superior to rubies produced in Myanmar. But, owing to a slightly higher level of iron atoms in their structure, they do not show the intense fluorescence like the best rubies from Myanmar, and hence do not qualify for the term 'pigeon blood red'."
In fact, in June, Sotheby's New York is auctioning the largest ruby ever to go under the hammer – the Estrela de Fura 55.22-carat ruby from Mozambique. It's expected to fetch more than $30 million. Nyfeler adds that the stone was tested in the Gübelin Lab, and can confirm that it is natural and untreated.
But even its pre-sale estimates can't compare with the value of the Burmese, pigeon blood Sunrise ruby, a 25.29-carat ruby that was sold for a record-breaking $32 million back in 2015. In May, all eyes are on Christie's as the stone goes under the hammer again.
Parker, on the other hand, has moved beyond her fascination with Burmese rubies and is now recognising the value of rubies sourced from Mozambique. "A decade ago, I had the chance to buy a Mozambique ruby through Gemfields, and I really, really wish I had, since they too have increased by a crazy amount. The stone was absolutely stunning, but I had been brainwashed to think only Burmese were worthy, and I passed. Silly me!"
She advises: "I would suggest a collector search for an untreated ruby that speaks to her [or him] – she may prefer the vibrancy of a Mozambique over the deeper intensity of a Burmese. We sometimes get caught up in what is most valued in the market versus what is most valued by our eyes and hearts. And if the collector has a smaller budget, then perhaps go for a dazzling treated stone – but do not pay a bomb!"
---
With thanks to
Featuring
Bulgari
Cartier
Chopard
Graff
Simone
---
Read next: