The interview: Eric Martel, CEO, Bombardier
The CEO of Canadian aircraft manufacturer Bombardier, Eric Martel says saving time is the ultimate luxury.
By Christian Barker
Photography by Jin Cheng Wong
The affluent customers of business jet manufacturer Bombardier are some of the most mobile people in the world. Nevertheless, despite being able to fly anywhere they wish on a whim, these jet-setters still typically have a place they call home. For more and more of them, that place is Singapore.
Bombardier's CEO Eric Martel says that for the past decade, "Our strategy has been very clear: to be available where our customers are." This explains why the company opened a 70,000 sqft service centre at Seletar Aerospace Park in 2014. Responding to increased demand, Bombardier has now expanded the high-tech facility to quadruple that size, at a total expense of about SG$80 million.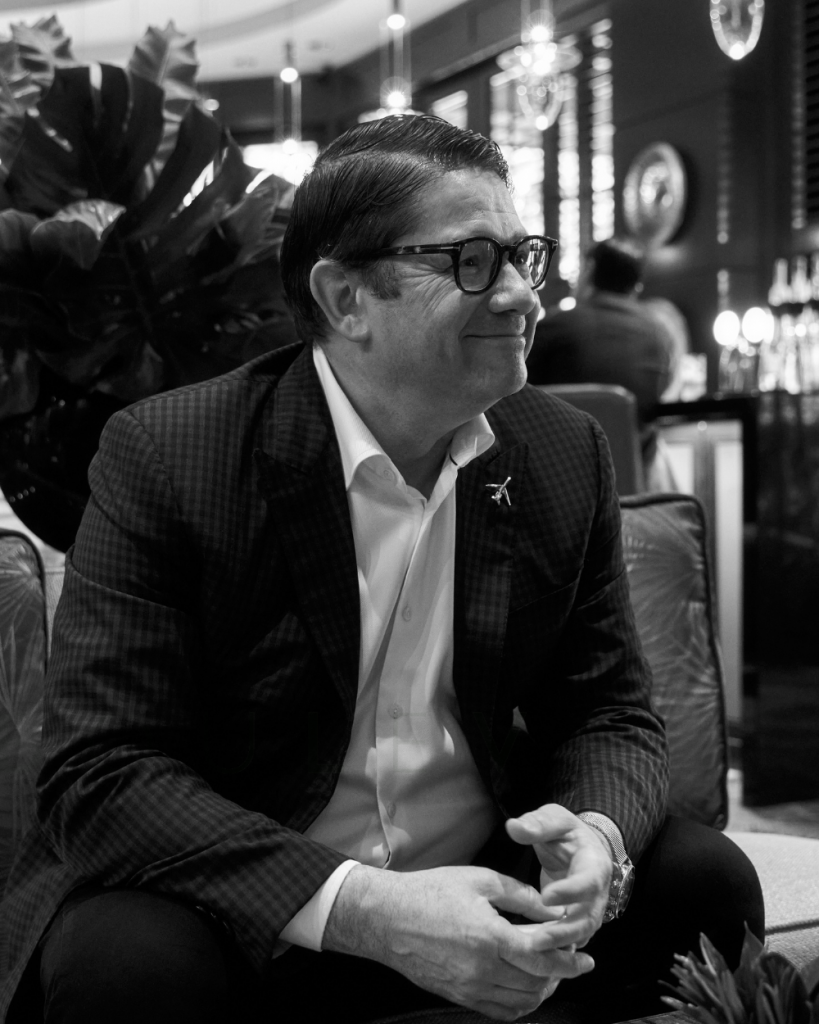 With more than 200 staff onsite, most of them engineers and technicians, the centre offers a spectrum of services not formerly available under one roof in this region. These range from parts replacement and basic maintenance, to major modifications such as interior refinishing, or stripping and repainting aircraft in a space-age humidity-, temperature- and dust-controlled environment. The building even features temporary workspaces, plus hotel-like rooms where owners or crew can rest and freshen up between flights.
It made sense for Bombardier to invest in building a state-of-the-art facility to serve Asia Pacific, where the Canadian company is the business jet category leader, with a market share of around 30 percent. "We had hundreds of aeroplanes flying in APAC, but we had no service facility previously, so people had to go to North America, or they were going to other service facilities that were not part of Bombardier," Martel says. To keep owners happy, that deficiency had to be addressed.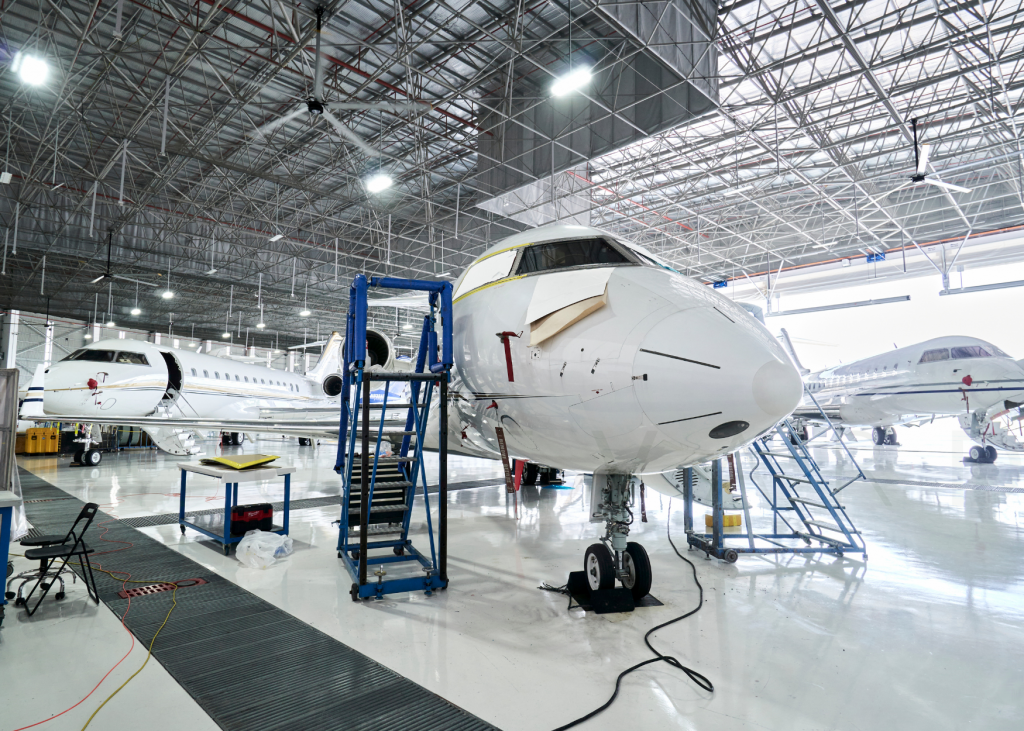 "We have very demanding customers. They're buying these aircraft as tools to be more productive, to save time," Martel explains. Ensuring they have access to servicing facilities right on their doorstep is vital. "That maintains the relationship after we deliver the aeroplane. The sales process is so important, and delivering the aeroplane is key, but afterwards, the journey, the experience and our customer connection? Those things happen through service."
Martel points out that the image of private aviation often portrayed on social media and in pop culture — wealthy playboys and their glamorous consorts, frothy flutes of Krug in hand, jetting off to private island getaways — isn't strictly accurate. "There's the perception that business jets are only for high-net-worth individuals and that they use them for their own personal needs. But the majority of the time, owners are using their jet to work," Martel says.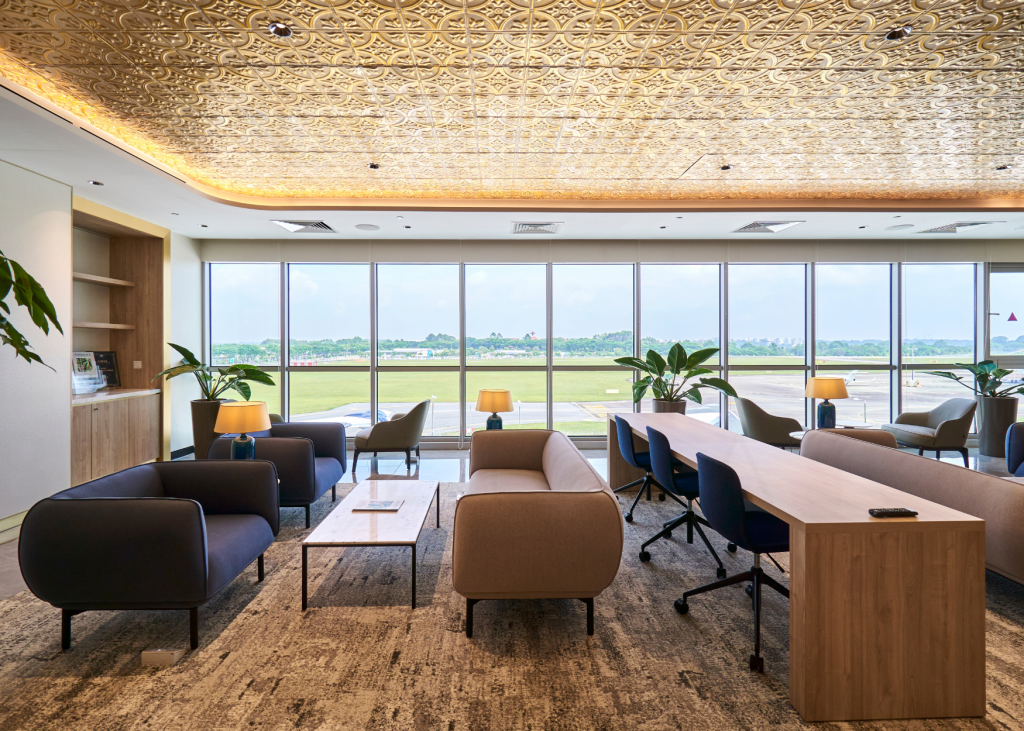 "The type of people on these aeroplanes are the people shaping the world — they're entrepreneurs, business people, CEOs of major companies that have a presence all around the globe," he says. "And they need to get around in order to see their customers, see their employees, see their manufacturing capability, see their suppliers. That's very important."
Martel uses an example from his own travel schedule to demonstrate how access to a private aircraft can help the busy individual maximise that most precious of commodities, time. "I'm privileged, I'm using a business jet myself," Martel says, "The past seven days, I was able to be in Montreal, Hawaii, Melbourne and Singapore, all in the same week, and to have very efficient meetings. Flying commercial, it would have probably taken two weeks to do the same thing. I see that over and over — for people who need that level of productivity and need to be at their most efficient, business jet ownership is an absolute advantage."
The core function of a private aircraft may be to achieve the fastest, most friction-free journey from A to B, but owners do expect to travel in the style they're accustomed to in other areas of their lives. "We're in the luxury business," Martel says. "So while people are buying these jets to be more productive, they also have expectations in terms of the comfort of the cabin, design and so forth."
When it comes to speccing out a jet, choosing the upholstery, woodwork, livery and such, certain customers really dig down into the minutiae. "Some people are very detail oriented," Martel says. "We see them for multiple sessions. Very often they have their own designer; frequently, one of the top designers in the world. It becomes a bit of a project." Others are more laissez-faire. "It could be a one-hour session where they say, 'Here's what I want. Give me that type of wood, this colour carpet,' and within an hour, it's done."
Either way, Bombardier strives to fulfil even the most extraordinary of requests. When a customer is paying a sum in excess of US$75 million, the price of the top-of-the-range Global 7500, "Giving 'no' as an answer is usually not the right thing for us to do," Martel says. "We will always work hard to find a solution in terms of meeting the customer's requirement — within, of course, the limitations of aerospace safety regulations."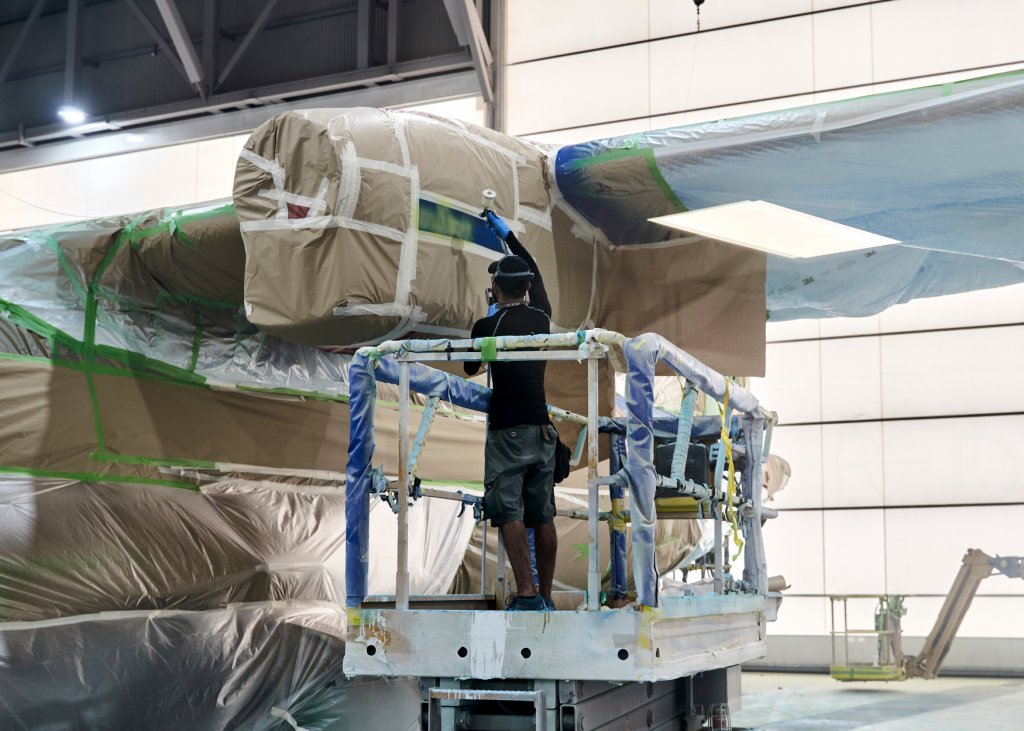 Whether redecorating an existing aircraft or plotting the look of a new one, customers frequently draw inspiration from the design of their residences or vehicles, Martel says. "They will invite us to visit their home, or to see their collection of cars and they'll say, 'I like that leather, I love that stitching, I like that colour, I like that wood.' It's very helpful for our designers." The ultimate goal is to create an aircraft where the owner and their guests feel truly at home — even when cruising at 43,000 ft.
That includes having data as strong as anything you'd experience on the ground. "Connectivity is super important. On our aeroplanes, we have a very sophisticated system, very robust," Martel says. "You can travel anywhere in the world, and you will be able to FaceTime your colleagues, your husband or wife, your kids. I was doing a team meeting on my way flying here yesterday, right in the middle of the ocean, and it was working as well as if I were in my office."
When he actually is in the office, Martel says being an effective CEO is a lot like being a good pilot. You need to know your destination and stay true to the course. "I'm very fortunate, we have a lot of passionate people at Bombardier — passionate about aviation, about our product, about our customer, and about what we're doing, our mission," Martel says. "My job is to give our people a clear view on where we're going, then do whatever it takes to help them get there."
---
Read next: