Review: The Porsche 911 Carrera GTS
By Noelle Faulkner
Talk to enough car enthusiasts around the world about their modern-day gripes and chances are there'll be two opinions that take centre stage: 1) "New cars are edging closer and closer to resembling an oversized smartphone you sit in." 2) "New cars are too fast to be enjoyable." Thankfully, not all is lost – there is at least one new car that solves the problems of these modern-day automotive woes. Enter: The Porsche 911 Carrera GTS, arguably the purest and most enjoyable road car on the market.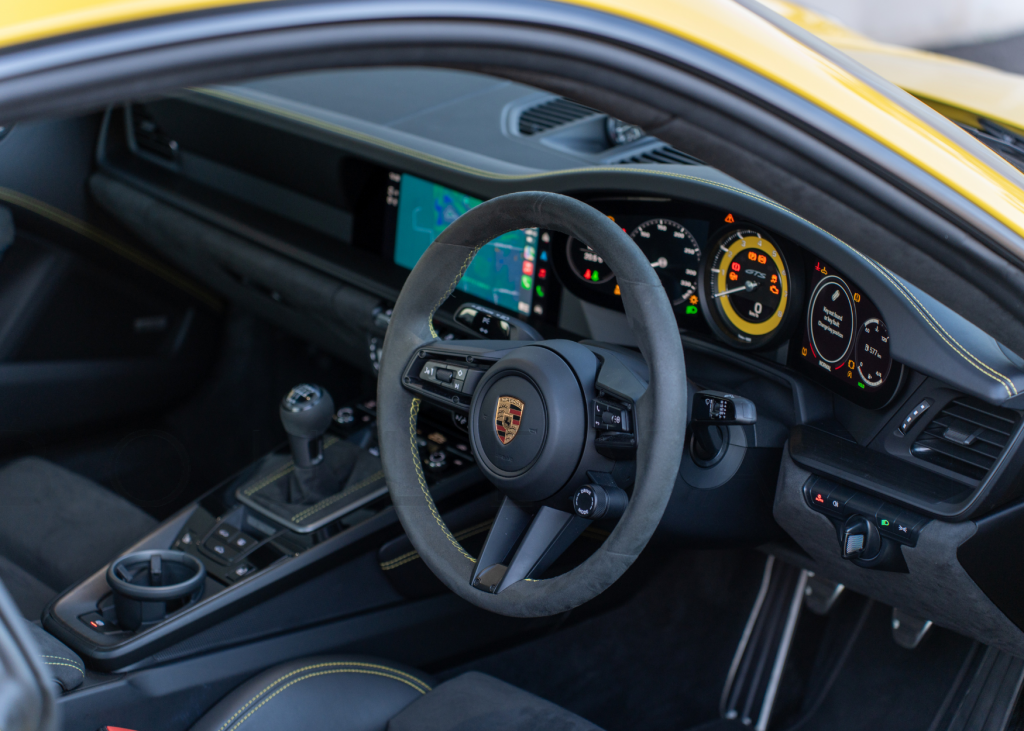 To the number-crunching types, the Carrera GTS might not have the most appeal. It's not the most hyped model that Porsche makes, it's not the fastest nor the most tricked-out. It sits cosily between the Carrera S and Turbo, and is a blend of both, with some little flashes of GT3 styling. But if you're seeking a car that performs beautifully in the real world, this is the sweet spot that promises pleasure every single time. Hence, its status as the if you know you know 911.
Powered by Porsche's twin-turbo-charged 3.0-litre flat-six-cylinder engine, the GTS ups the ante on the Carrera S to achieve a peak power output of 353kW at 6,500 RPM and peak torque of 570Nm at 2,300-5,000 RPM. There are five variants, but if you're seeking one with that sublime and increasingly rare, seven-speed manual gearbox (instead of the eight-speed PDK), your only choice is the rear-wheel-drive GTS Coupe. The good news is it's also the lightest, at 1,510 kg. It borrows its chassis from the Turbo, which has been tuned and tweaked to meet GTS performance expectations, as well as the Porsche Active Suspension Management (PASM) system, which keeps the ride compliant and dynamic, plush but sporty and taught when it needs to be. It's fitted with Porsche Torque Vectoring (PTV), with a mechanical differential lock and an intermediate throttle function.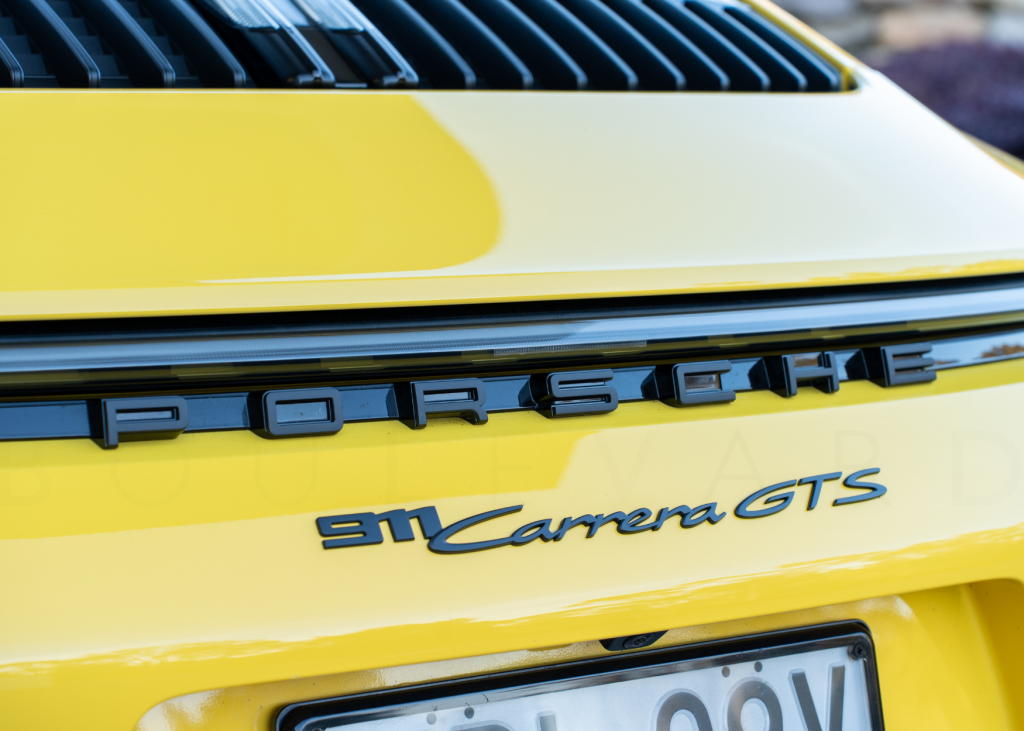 All this results in some kind of a flow state between aggressive and agile. Even when pushed hard or driven across some not-so-smooth roads, the GTS's body feels wonderfully composed. And this is part of its beauty – you don't get that hard, bone-rattling shake you might have when hitting a rough road in a 911 GT3, yet it feels much more connected, direct and sharp than say, an Audi R8 or Mercedes-Benz AMG GT. Of course, the signature ride and road feel are one of the things that makes a Porsche a Porsche. Along with its ability to demand attention, without screaming, of course.
Aside from the modern-day novelty of a manual gearbox, the GTS offers something really special and unique: joy. There are so many new performance cars coming out to celebrate the internal combustion engine's moonlight years, and there's certainly no lack of speed, aggression or boldness on offer. However, the GTS isn't for that type of driver. It's for those who seek a car they can connect with, an experience where they feel in control and which offers up an emotional sense of freedom. In a way, it might just be the analogue antidote to modern life.
---
Read next: