Piaget Reappraised: Interview with new image director Fatemeh Laleh
The luxury watchmaker and jeweller's new image director Fatemeh Laleh is bringing the brand back into the limelight.
By Christian Barker
When Fatemeh Laleh assumed the role of International Communication and Image Director at Piaget, the company's CEO Benjamin Comar asked her what she thought of the brand. Beyond a loose awareness of the logo, Laleh says she struggled to answer. "I'm not capable of telling you what the brand is today," she told her new boss, with remarkable candor.
Rather than this brutal honesty making for an awkward start, Laleh says it allowed her to set about her task with a fresh perspective. "That opened the window for me to be able to create the story," she says. "What we're doing is reasserting who we are. We are a master of watchmaking, a master of jewellery," Laleh explains. Ensuring neither métier outshines the other, she says, "It's a bit of work, finding an equilibrium."
In addition to these technical capabilities, Piaget also possesses a vibrant sense of colour and a mood of positivity, qualities not typically associated with serious Swiss watchmakers and sophisticated haute-joaillerie houses. "When I started here, I learned a lot about Piaget. I dove into the history, the heritage," Laleh says. Exploring archival materials from the 1970s, she says, "There was this optimism that really struck me as something that differentiated us."
Looking back at the disco era, Laleh noted Piaget's distinctive gem-setting and unabashed use of bold colours, as well as its embrace of extraordinary materials such as fur and feathers. "I think it went beyond flamboyance," she says. "There was a decadence to the creations, a provocation — that's what I saw when I went into the archives."
Prior to joining Piaget, Laleh spent eight years as managing director at Baron & Baron, a renowned design and advertising agency that has overseen brand identity for luxury giants such as Gucci, Fendi, Louis Vuitton, Bally, Givenchy, and Calvin Klein. Helmed by legendary art director Fabien Baron, the agency's creative work is often monochromatic and on the serious side. That's the antithesis of the look Laleh has created for Piaget.
"There is no need to go dark and moody, unsmiling," Laleh says. "I've done that too many times. It's not right for Piaget." Instead, she has chosen a cheerful, upbeat aesthetic, rich in saturated hues. "It's in the spirit of the brand," she says, a brand characterised by "extravagant elegance." It's also in keeping with Laleh's own character. "No matter what, as a maker and shaper of an image, some of your personality infuses the image," she laughs. "There's nothing you can do to control it – there's joie-de-vivre in my personality."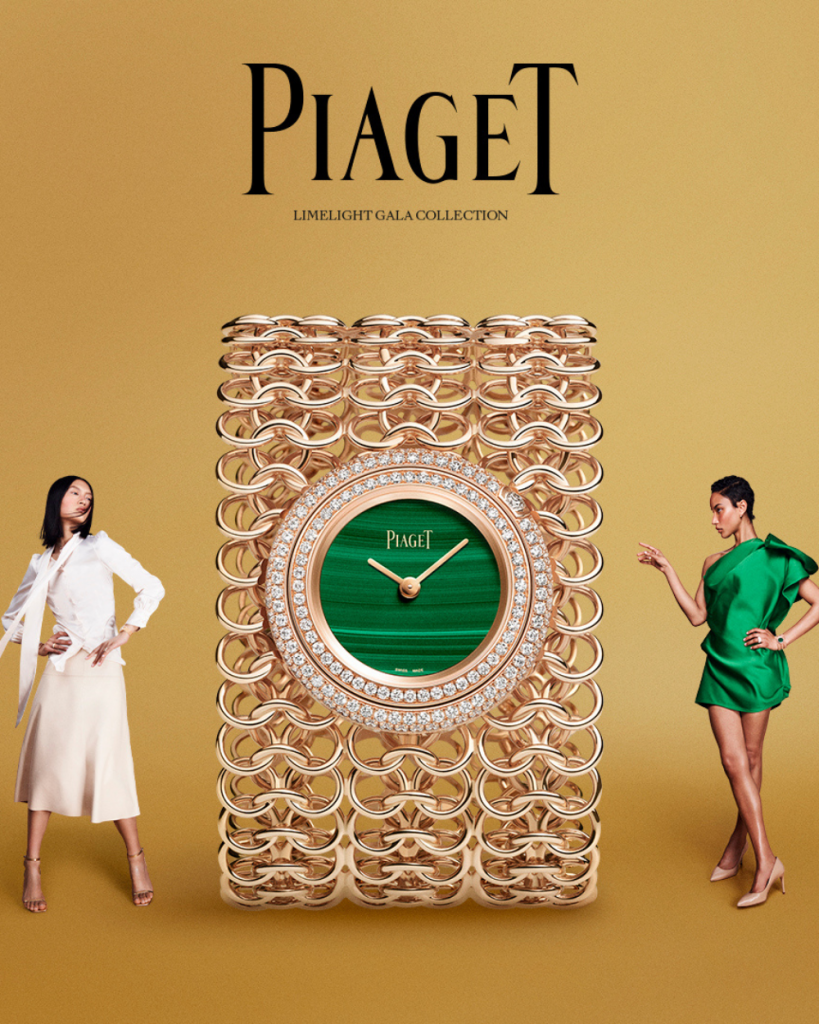 To sum up the brand's vivacious updated identity, Laleh coined the slogan 'This is Piaget.' "You know, it's a phrase that came spontaneously as we were writing the press release, actually," Laleh recalls. "It just felt right. That's often how I work, through intuition." She likes the fact that it's ambiguous — but simultaneously, definitive. "It gives me it gives me a freedom, it gives me room, but it also gives me the assertiveness to state: 'This is who we are.'"
Established in 1874 in the Swiss village of La Côte-aux-Fées, since the 1950s, Piaget has forged a reputation as a leader in ultra-thin watchmaking, a master of sylphen mechanical movements. Recently, heated competition has broken out in this area, with several watchmakers vying for the title of slimmest mechanical movement — a record Piaget has held at numerous points in time over the past seven decades.
Laleh says the brand isn't concerned with fraction-of-a-millimetre measuring contests. Piaget strives to create ever thinner movements not for the prestige of outdoing the competition. "Our pursuit of ultra-thin is because it is going to make the most beautiful watch," Laleh asserts. That other companies are bringing attention to the intricacies of ultra-thin mechanical watchmaking only serves to increase consumers' appreciation for the craft and lift demand, benefiting all concerned.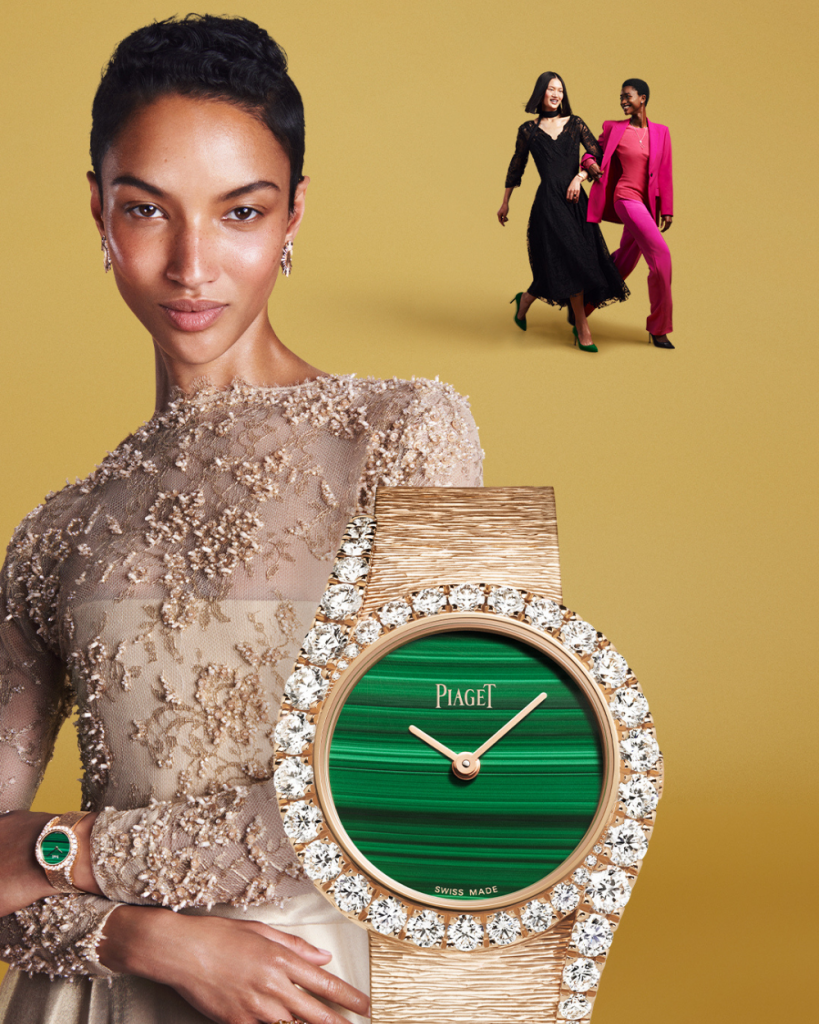 According to Laleh, the chairman of Piaget parent company Richemont, luxury industry titan Johann Rupert, instructed her to focus on her own brand and not be too concerned with what the competition's doing. "I really am truly blessed," Laleh says, "to be able to have great conversations with people like Mr. Rupert, or people like Fabien Baron — we still have lunch every other month."
The opportunity to learn from individuals such as these, or designer Tom Ford and creative director Doug Lloyd in times past, has been a source of endless inspiration, Laleh says. "That really fed into a vision, into a point of view. That is what I'm bringing to Piaget."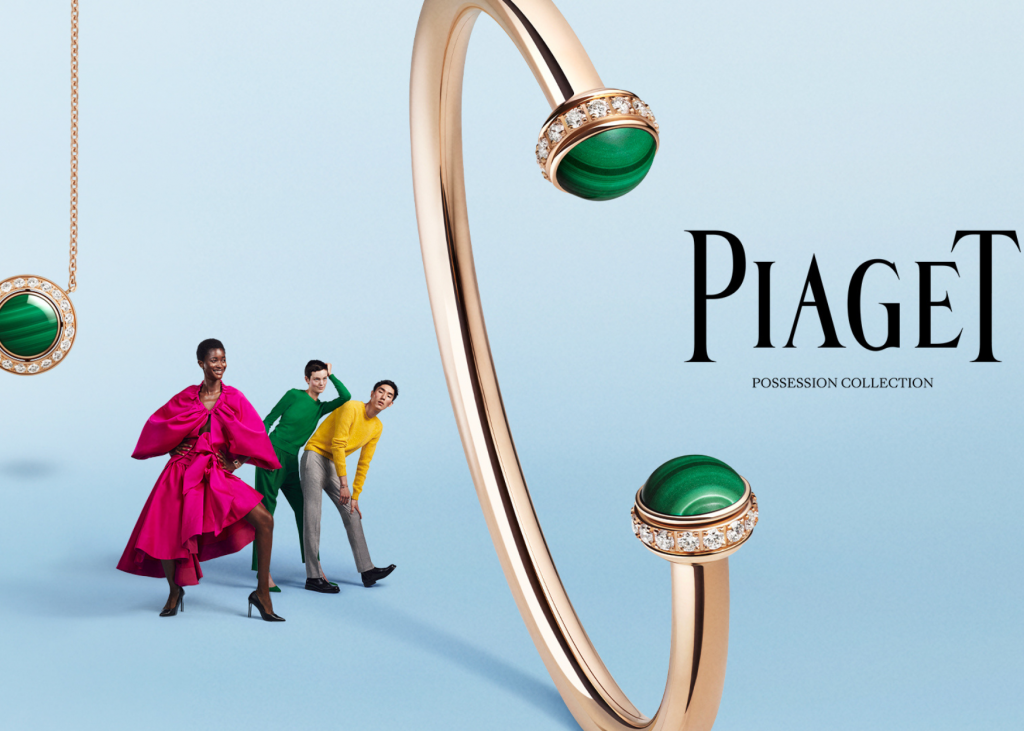 ---
Read next: