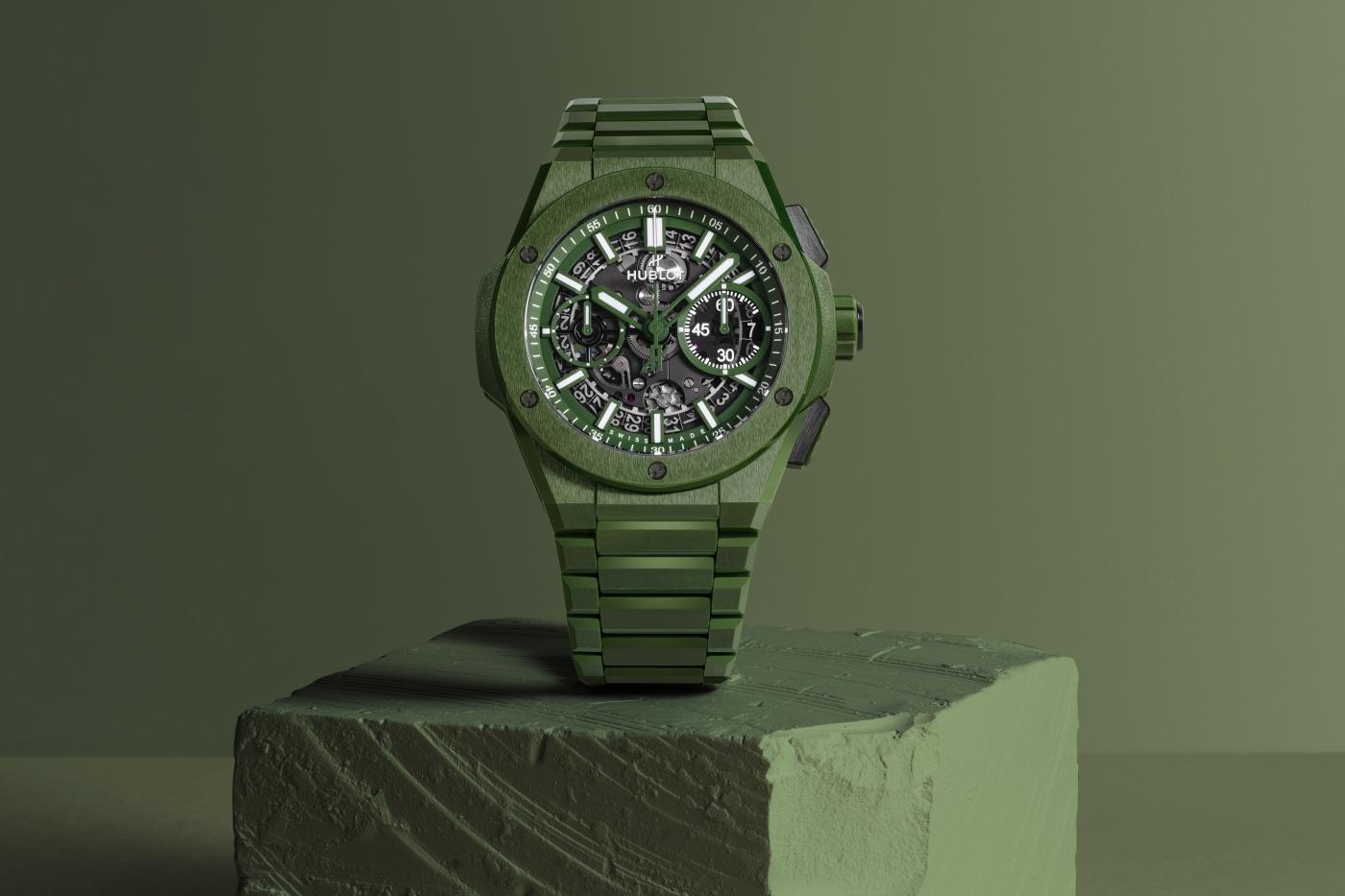 Forty years of fusion: Hublot's exploration of innovation
By Christian Barker
Several revolutions in watchmaking took place during the 1970s. In those lost days of disco, perhaps most significantly, we witnessed the rise of quartz movements, which would nearly wipe out the traditional mechanical watch industry.
Another more positive but equally game-changing '70s horological moment came when legendary designer Gerald Genta sketched out the blueprints for two luxury steel sports watches, each drawing inspiration from nautical pursuits and featuring a bracelet seamlessly integrated into the case. High-end watchmaking would never be the same, with Genta's two creations going on to achieve iconic status.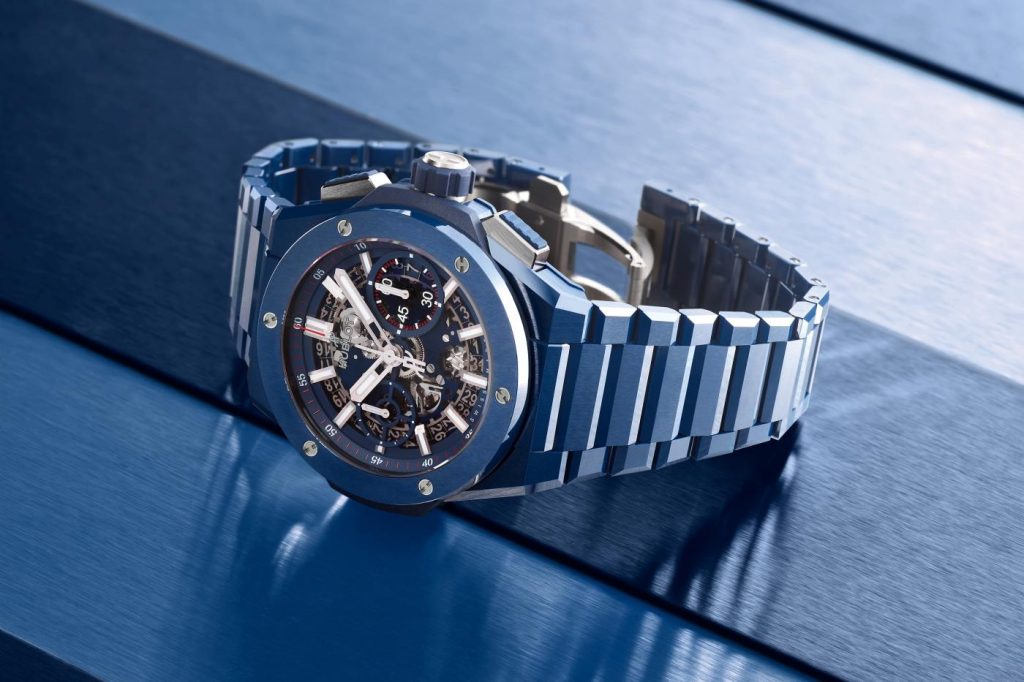 That wasn't the last boating-influenced shake-up the world of watches would experience in the period, as 1980 witnessed the launch of the Hublot brand. Its name referencing the French word for 'porthole' — a motif reflected in the watches' screw-down bezel — Hublot professed a philosophy of 'fusion', exemplified in the brand's debut timepiece, the first gold wristwatch ever to be borne on a natural rubber strap.
It took Hublot founder Carlo Cracco three years and almost a million dollars in R&D expenditure to perfect the special rubber for the strap — tough yet pleasing to the touch, crack- and stain-resistant, melded with steel for resilience, and utilising concentrated vanilla to remove the strong scent of the base material. Many critics were initially baffled by the watch, but its insouciant mix of precious and everyday materials was appreciated by modern-minded monarchs including the Prince of Monaco and the kings of Greece, Spain and Sweden. Thanks in no small part to their regal influence, soon, Hublots were seen on the wrists of numerous European aristocrats, playboys and tycoons.
Fast-forward four decades and today, the integrated-bracelet luxury sports watch has become a mainstay of the industry. Meanwhile, in addition to frequently working with innovative materials like carbon fibre, Hublot's pursuit of ever greater feats of 'fusion' has seen the watchmaker create myriad patented alloys such as Hublonium (magnesium and aluminium), King Gold (gold and platinum), and Magic Gold (a virtually scratch-proof melange of 24-carat gold and ceramic).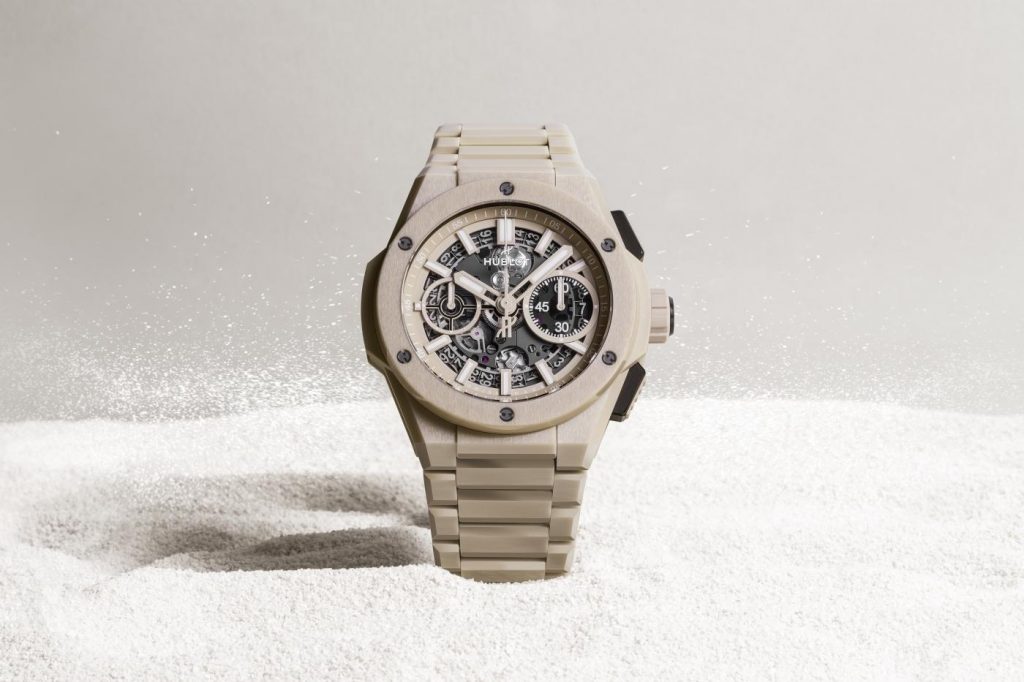 Hublot's most recent exploration of fusion sees the integrated-bracelet timepiece melded with coloured ceramic, resulting in the vibrant green exemplar of innovation featured as the main image here. Also available in an array of hues including sky blue, beige, white, and blue indigo iterations, the Big Bang Integrated Ceramic demonstrates that Hublot's 42-year fusion odyssey is just getting started.
"The Art of Fusion finds its expression far beyond the materials," according to Hublot CEO, Ricardo Guadalupe. "It's a lifestyle, it's a mind-set that guides all Hublot's actions and partnerships. To us, The Art of Fusion means linking yesterday and today with tomorrow."
View Hublot's full range at the website, hublot.com
---
Where to now?