D&A Jewelry unveils a dazzling universe of gemstones for Singapore's discerning collectors
The world of gemstones spans a kaleidoscope of colours beyond the big four. D&A Jewelry is on a mission to introduce this universe to Singapore's sophisticated collectors.
By Karishma Tulsidas
What makes a coloured gemstone so desirable? Some would argue that it's the trifecta of rarity, exclusivity and beauty. Still, as we all know, there are more gemstones than colours in the rainbow, so what makes one red stone more valuable than the other? Place a vivid red spinel and a vivid red ruby next to each other, and it would be almost impossible to distinguish between them without a machine. Yet, the discrepancy in price between the two would be significant.
The unspoken truth of the matter is that some gemstones simply have a better PR machine than others. Without De Beers' "Diamonds are forever" slogan, we might not be paying eye-watering prices for a sliver of crystalised carbon. Without Tiffany & Co's endorsement, we might never have heard of morganites, kunzites and aquamarine.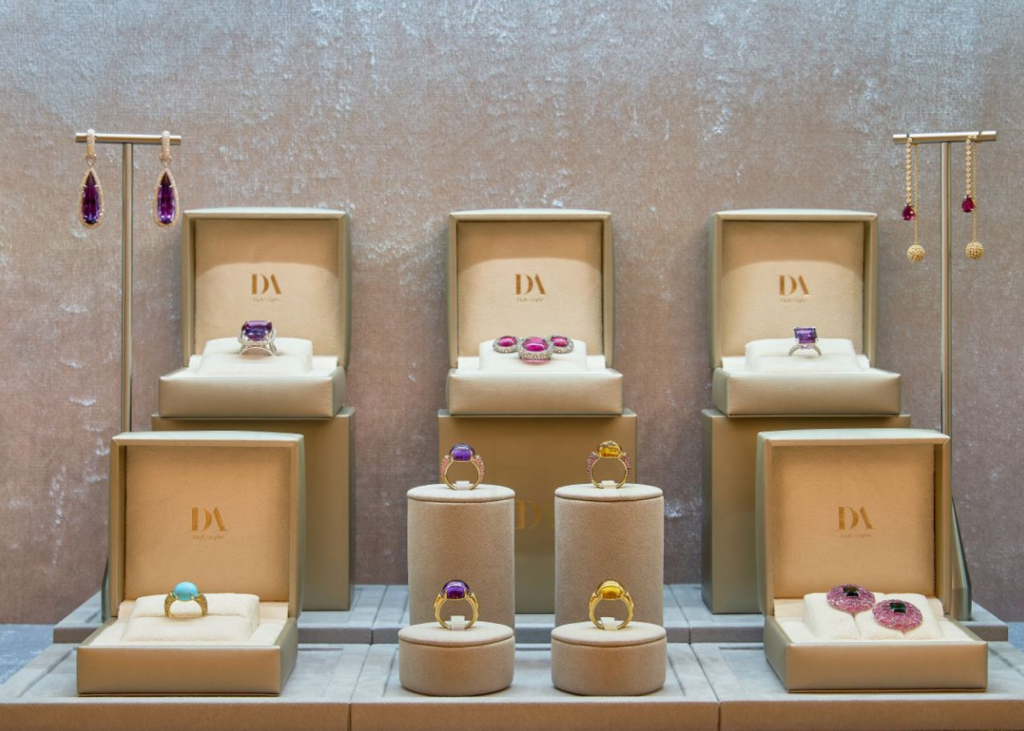 While the big four – diamonds, rubies, emeralds and blue sapphires – have the weight of history behind them, there is a universe of other coloured gemstones. Alternatives such as tsavorites, spinels and tourmalines have been gaining traction in recent years, thanks in part to the efforts of maisons such as Cartier, Van Cleef & Arpels and Chaumet, proving that they're slowly but surely entering the mainstream.
Still, given the wide depth and breadth of this universe, converting and educating collectors is a task. And it's one that the jewellers behind D&A Jewelry have gladly undertaken.
The sisters behind the brand, Daria and Anna Ginsburg (no points for guessing the inspiration behind the name) entered the jewellery business as gemstone traders 12 years ago. Eventually, they would go on to establish their own jewellery brand in Armenia and Israel and recently opened their latest flagship at Ion Orchard.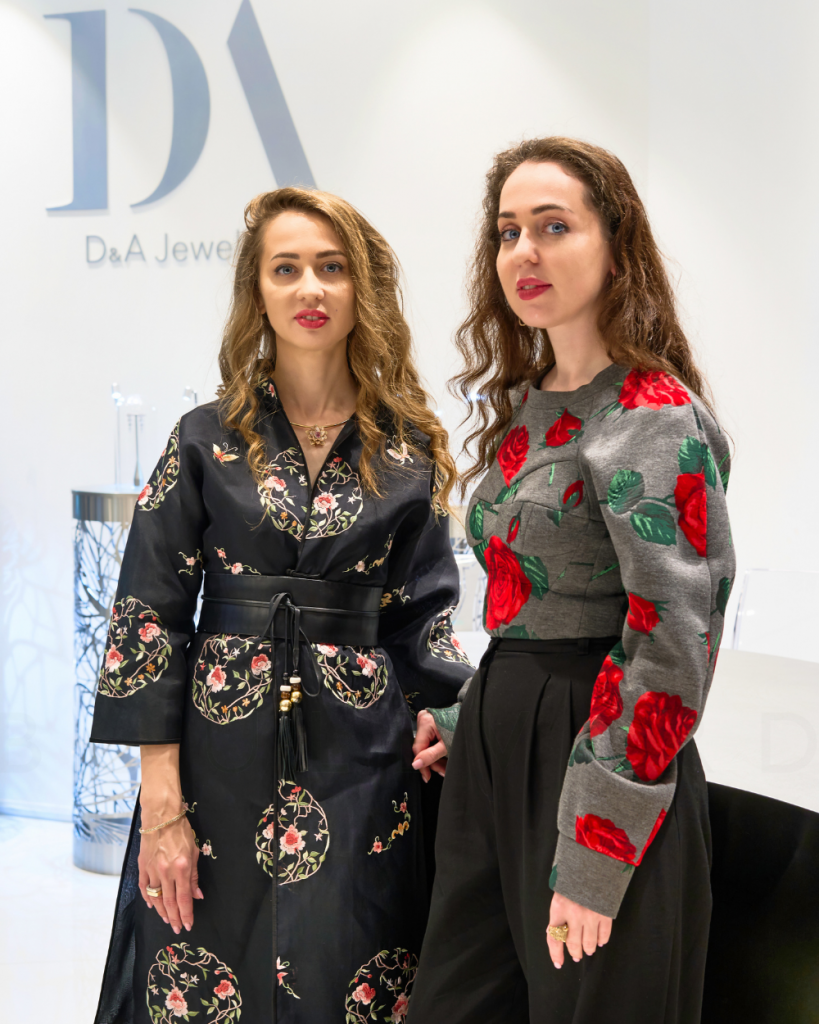 "We use only natural gems that we carefully select ourselves from all over the world, and do limited or one-of-a-kind collections with them," explains Daria. "White diamonds can be purchased everywhere. They will be exactly the same in every country and every company, apart from a difference in price. But when we're speaking about coloured diamonds and gemstones, they come with a unique beauty."
Daria has noticed that younger collectors in Singapore are ready to experiment beyond the big four but emphasises that they're sticklers for quality. "People here like only the best," she says. "It's both very challenging and easy at the same time. Nowadays it is really hard to find proper gemstones."
It helps that the company also acquired its own lapidary a few years ago, and the sisters source all the gemstones themselves. "Since sourcing for top-grade gems is getting more challenging – because of the very high demand – to get the best price and the best gems, we always try to go right to the sources. For example, we get our emeralds from Colombia, tourmalines and beryls from Brazil, many other gems from Sri Lanka, and of course, the best of our diamonds are from Israel."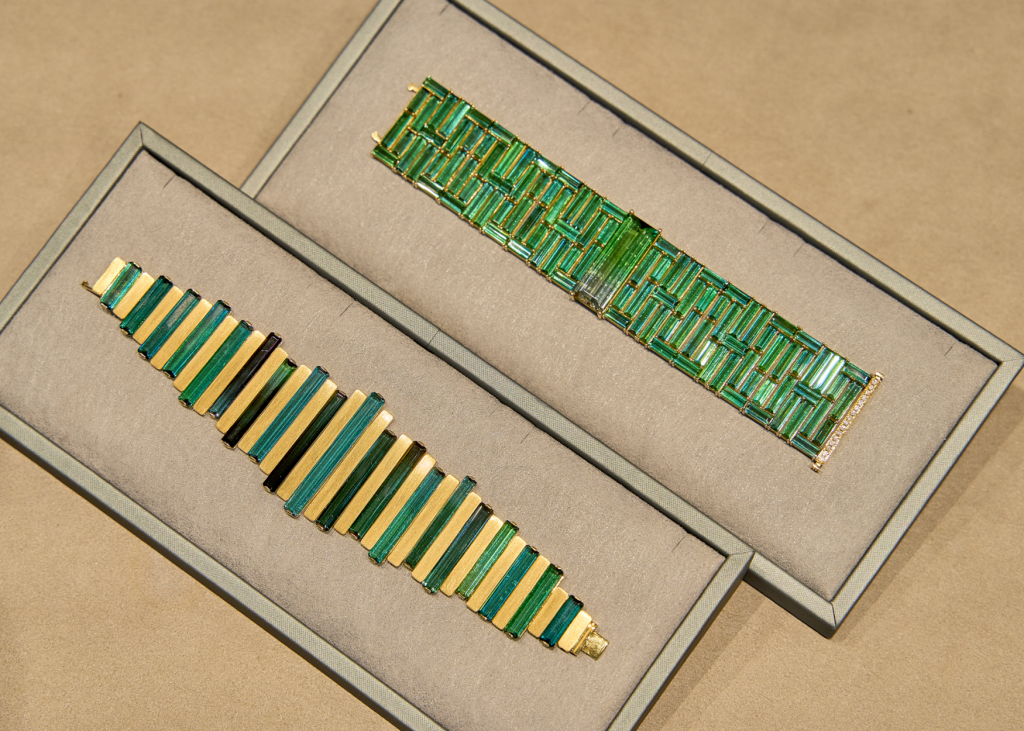 In Singapore, collectors still prefer red, green and blue gemstones, but Daria enjoys the process of educating and converting collectors. The team spends time with each client to explain the many options available. "We love this extremely diverse gem world, and we would like to show and share this world with our customers."
One stone the D&A team waxes lyrical about is the Mahenge spinel, a vibrant pink stone from Mahenge, Tanzania. "It is our favourite and one of the rarest gemstones for sure. Our suppliers know our passion for it, and when they get one, they try to show their new stones to us first before offering them to others. It is an amazing gem with unique colour and lustre. But the problem is, it's very rare now and prices are rising dramatically."
In terms of other gemstones experiencing an increase in value, Daria recommends Burmese spinels, Brazilian Paraíba tourmalines, Padparadscha sapphires, and tsavorites – "These gems show the most opportunity in terms of price appreciation."
---
Read next: