Ice queen: Silversea unveils expedition ship Silver Endeavour
Cruising is synonymous with fun in the sun, lazy days drifting around tropical isles. Yet the more adventurous cruise aficionado will probably have advanced beyond such quotidian travels. Instead, they'll seek journeys offering truly extraordinary experiences. Trips that are not simply vacations – they're full-blown expeditions. For those intrepid voyagers looking to go somewhere awe-inspiring, but unwilling to sacrifice creature comforts along the way, Silversea has long been the go-to cruise line. Specialising in ultra-luxury aquatic journeys to remarkable locations, the company recently launched its most sumptuously appointed expedition ship yet, the Silver Endeavour.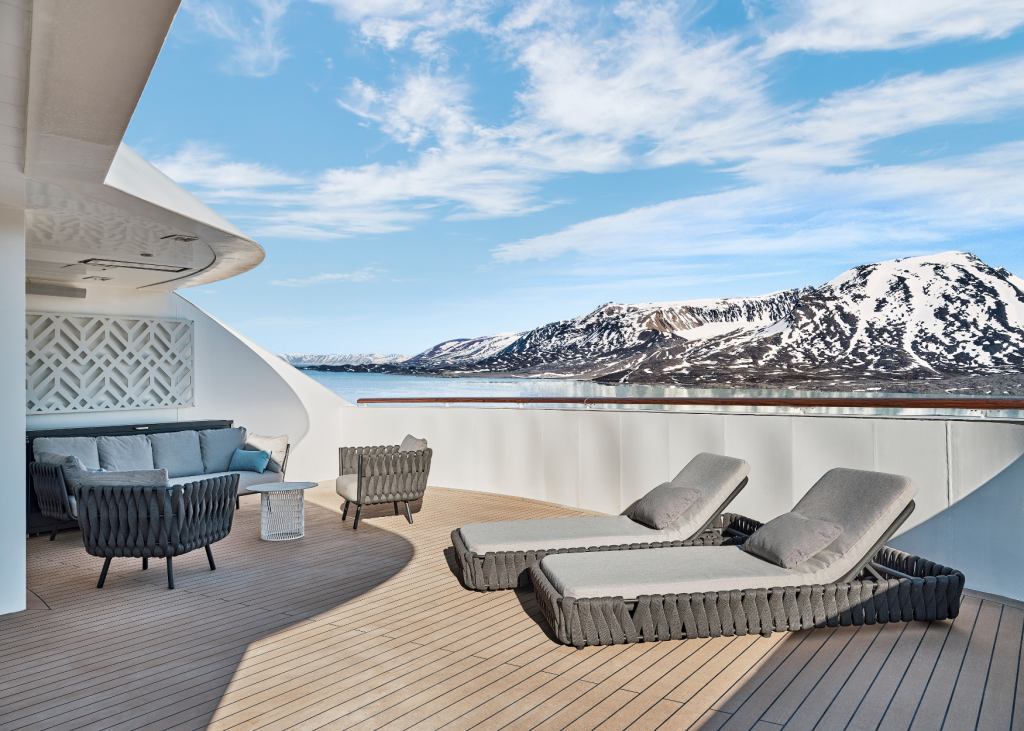 The 164m vessel is built to PC6 polar-class specifications and boasts the latest navigational and safety technology, allowing it to access some of the world's most difficult-to-reach spots. In the coming years, the ship will explore more than 125 isolated destinations in Antarctica, the Arctic, Iceland, Greenland, Canada and the British Isles.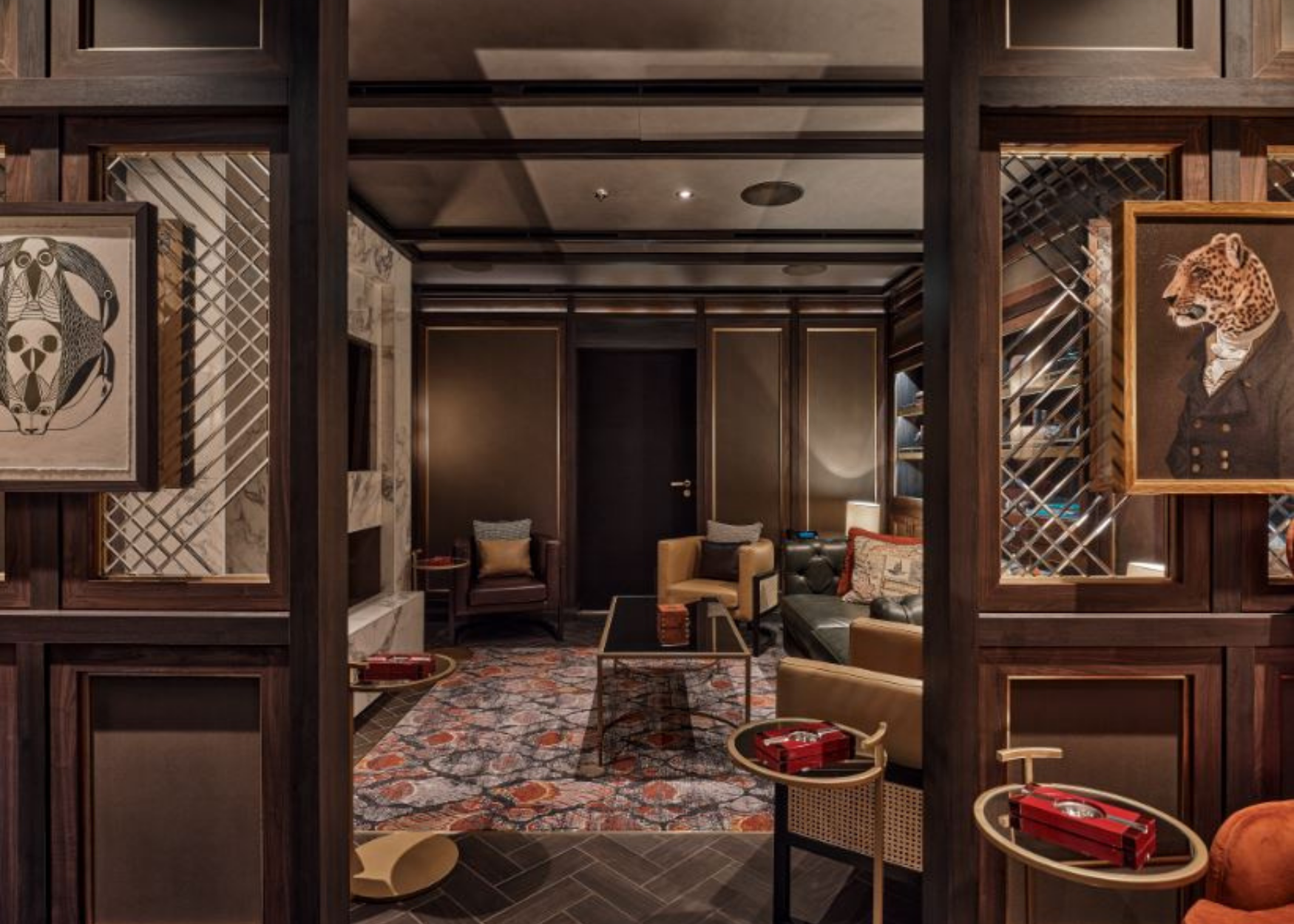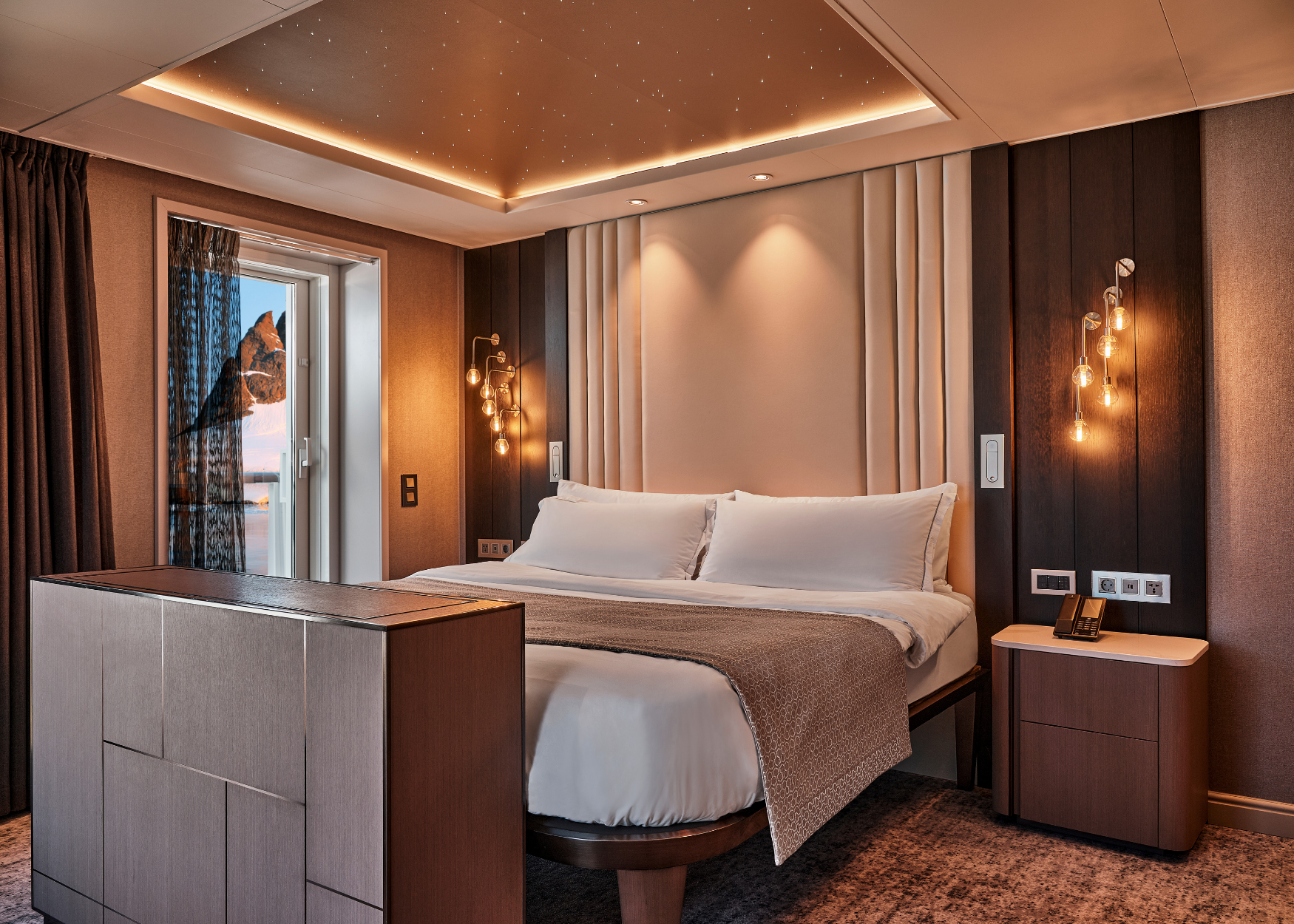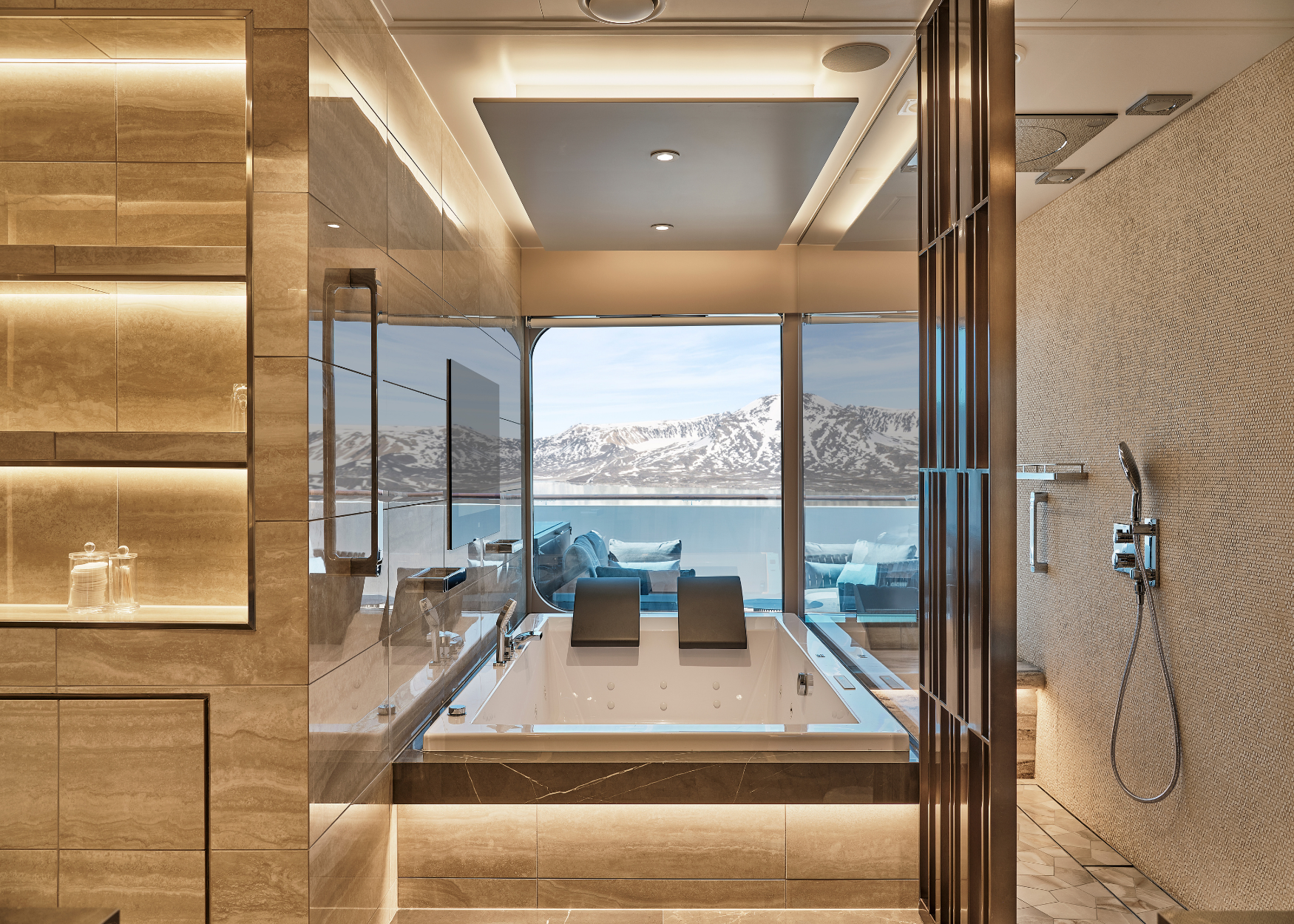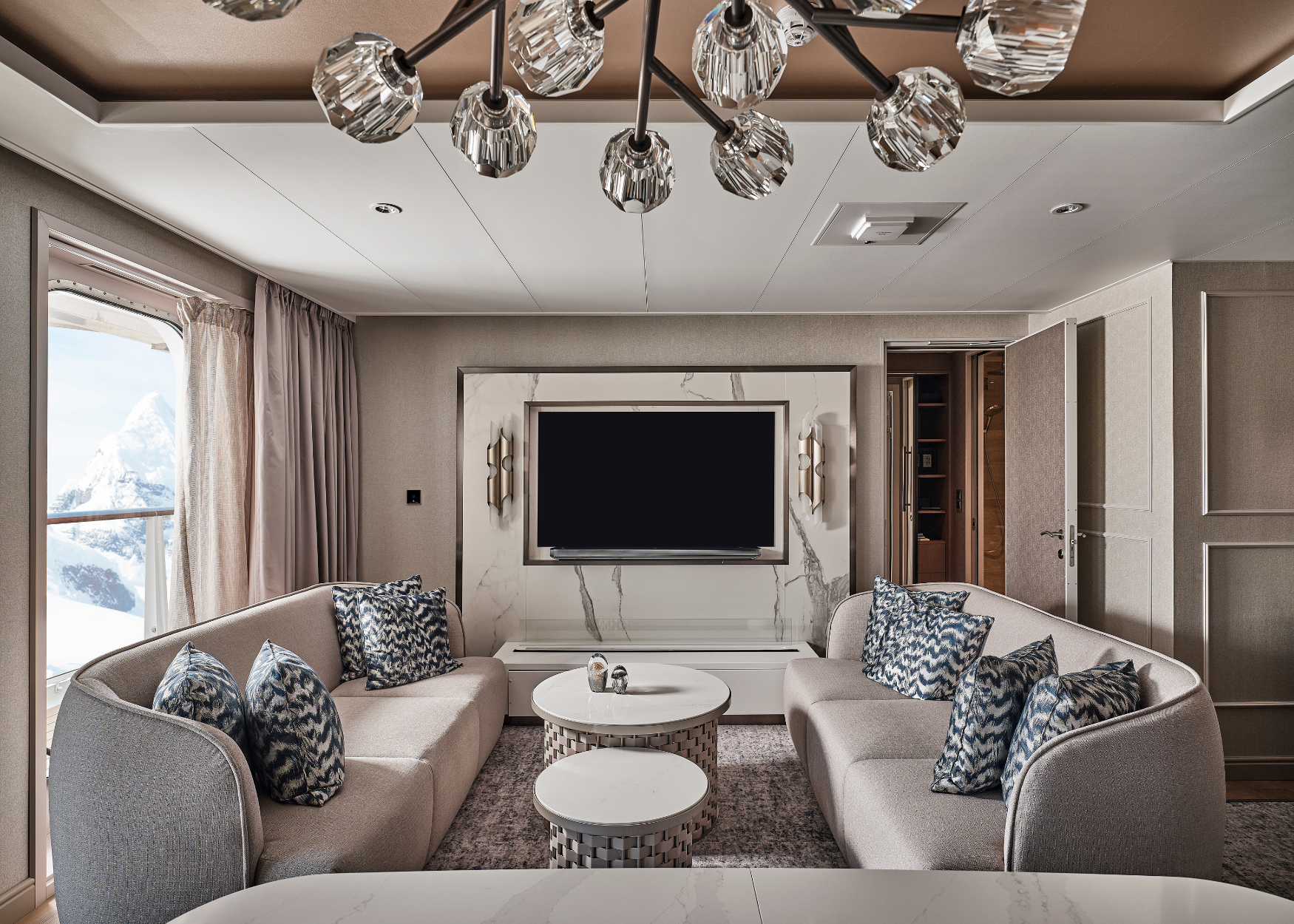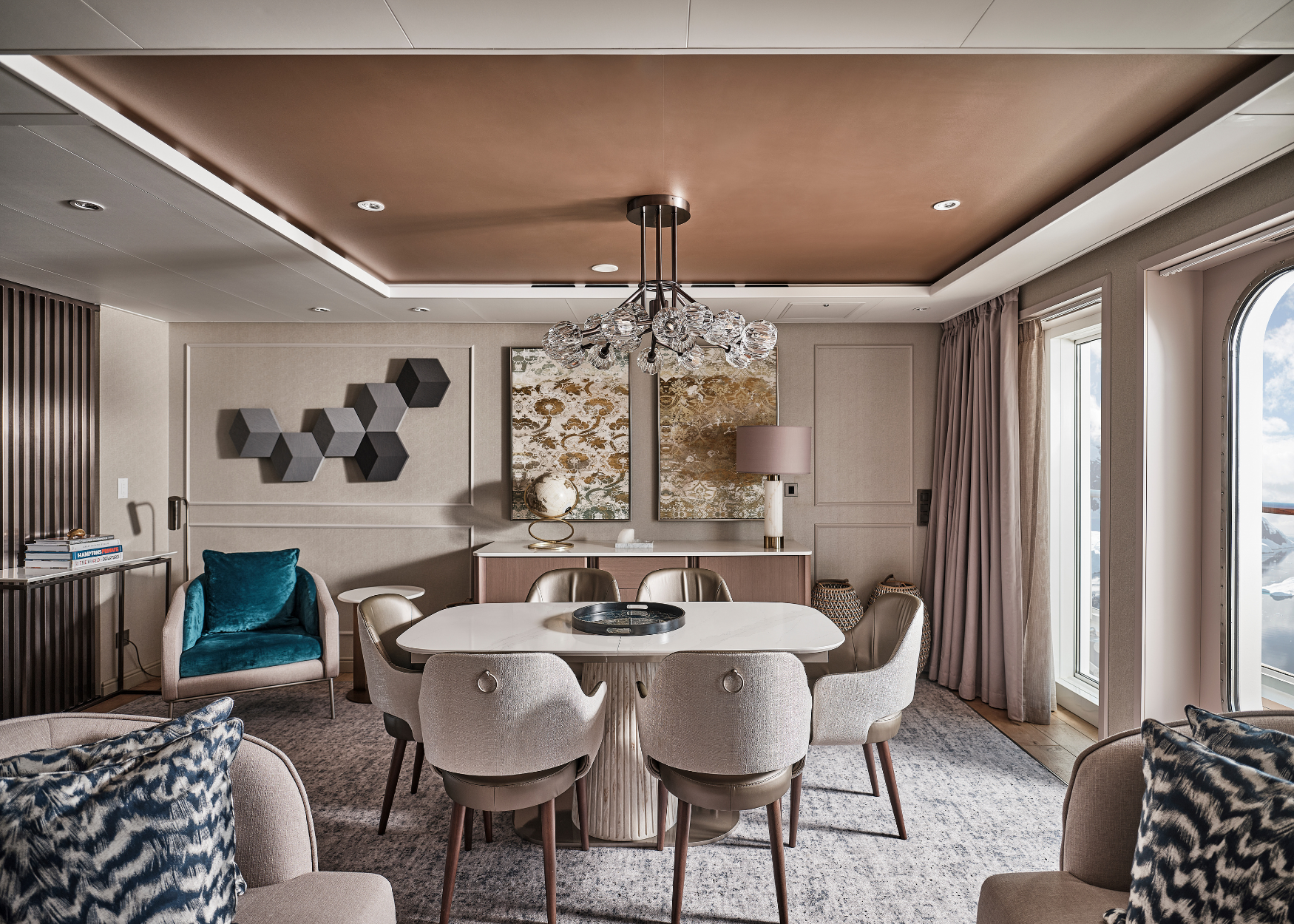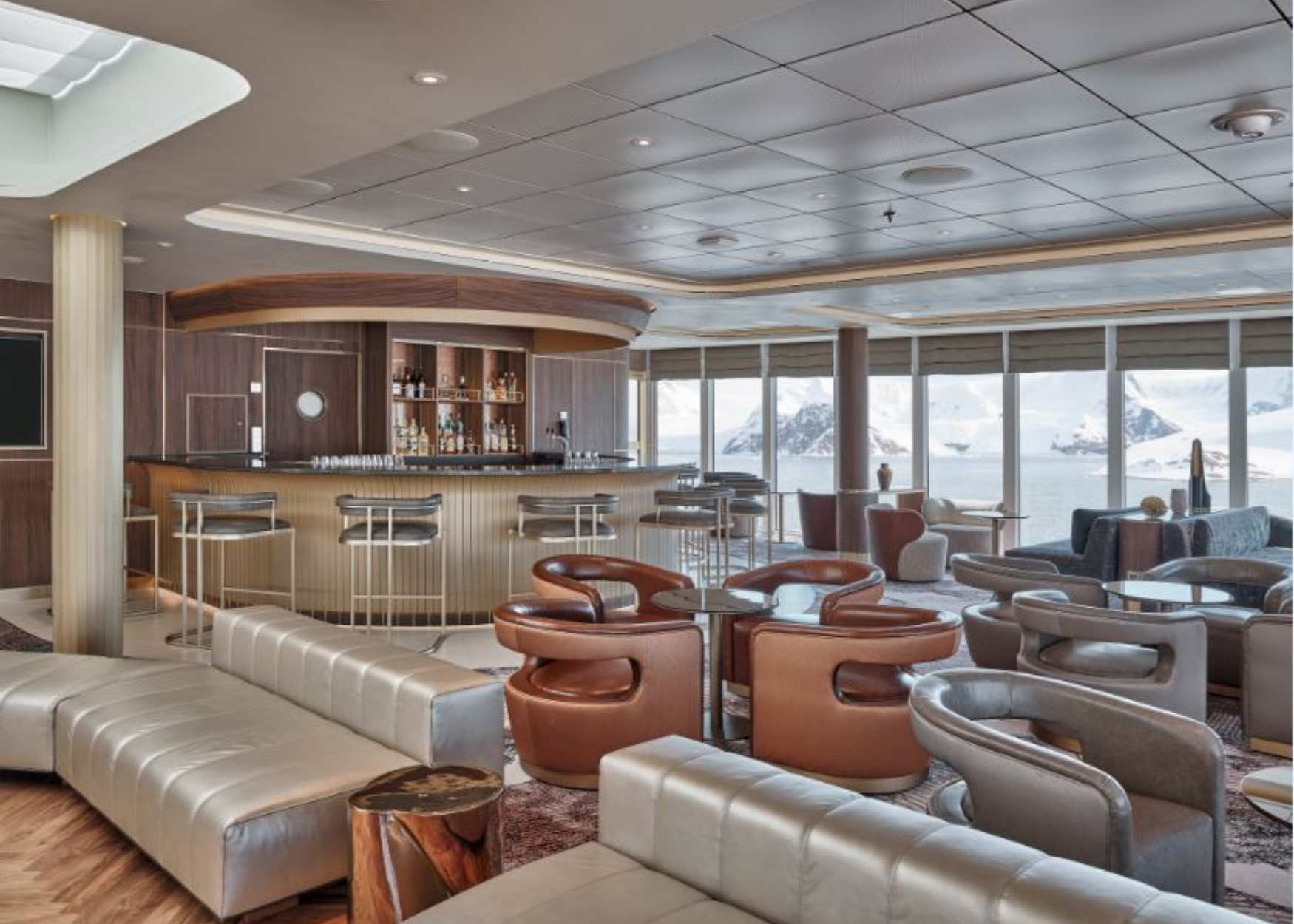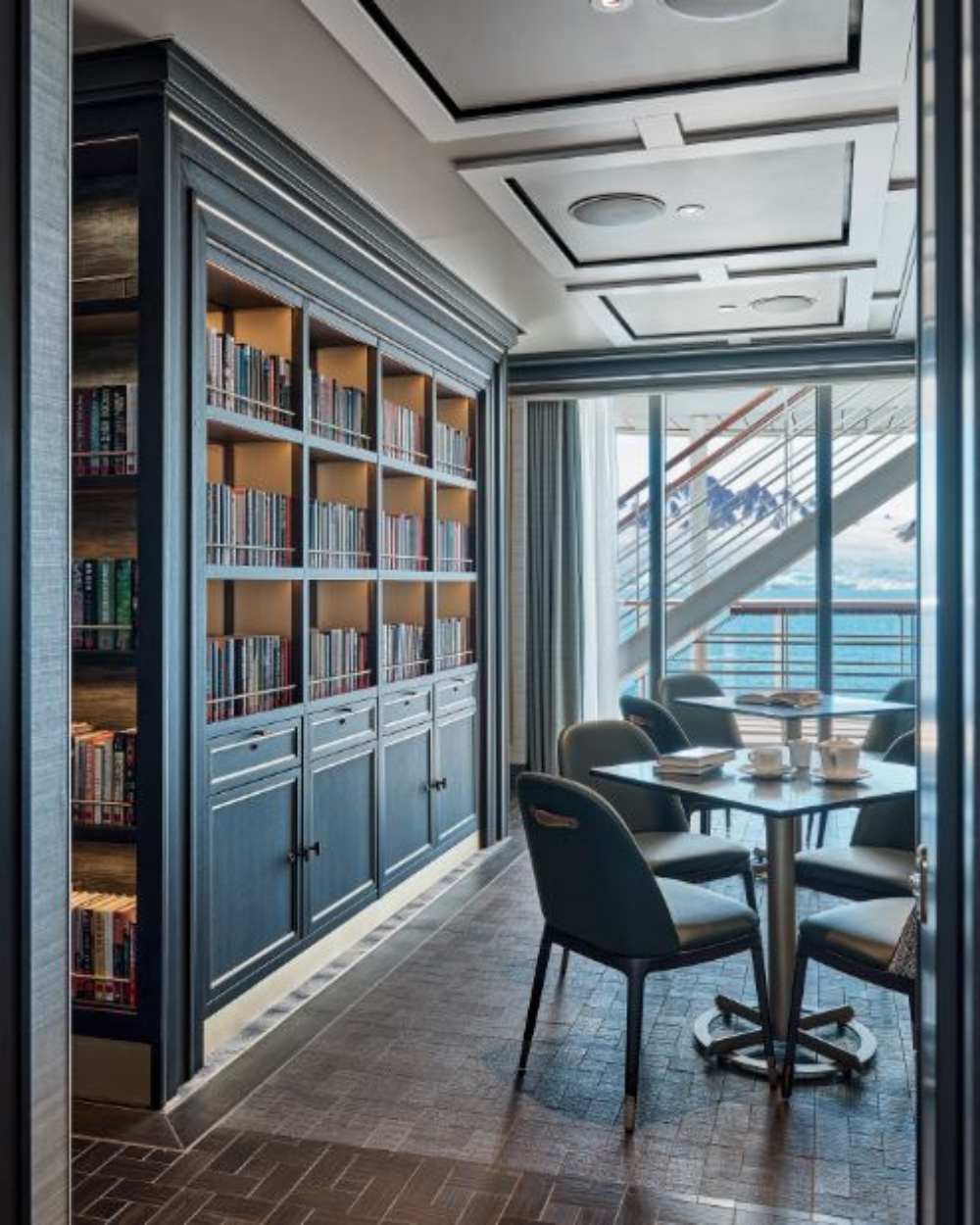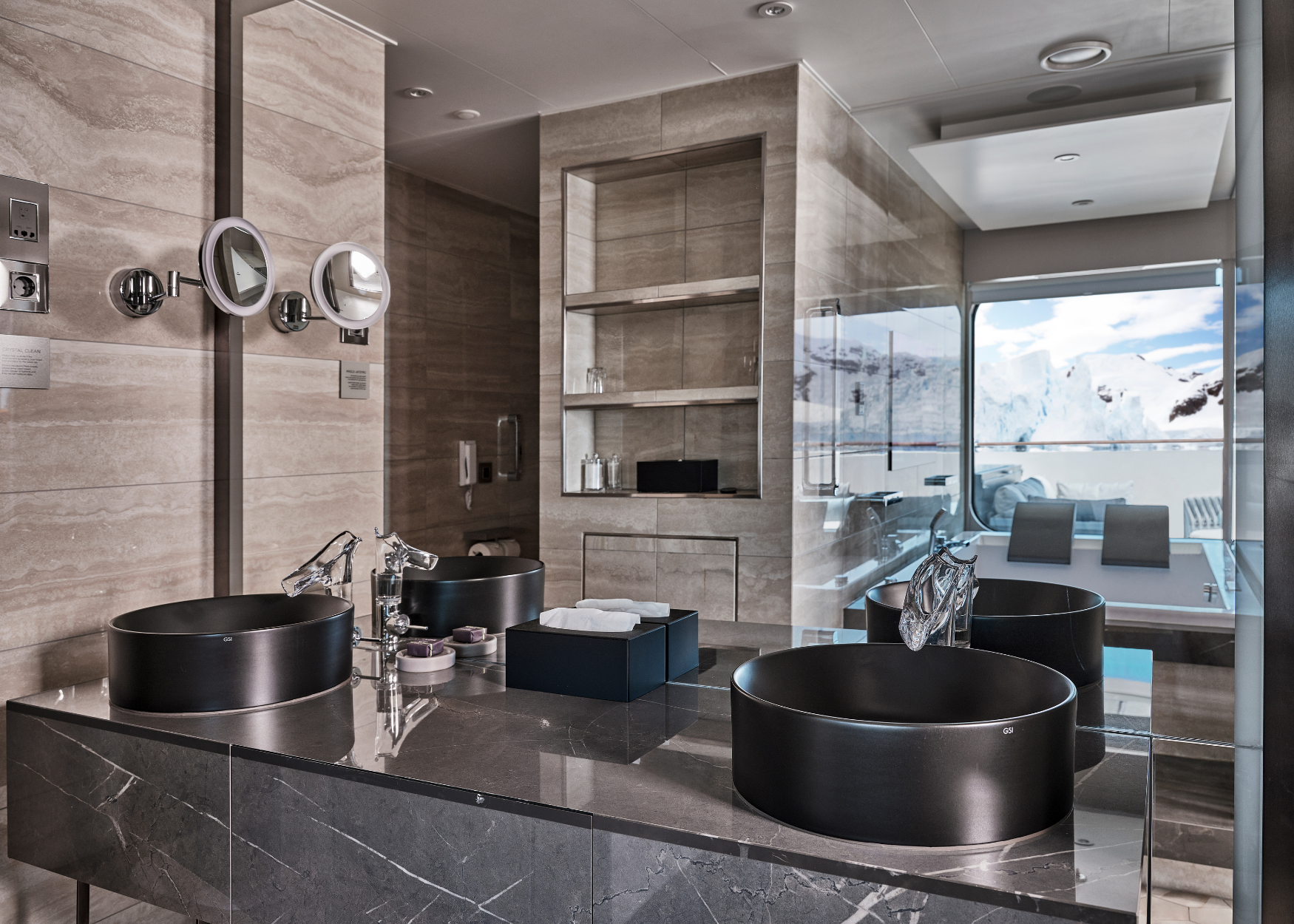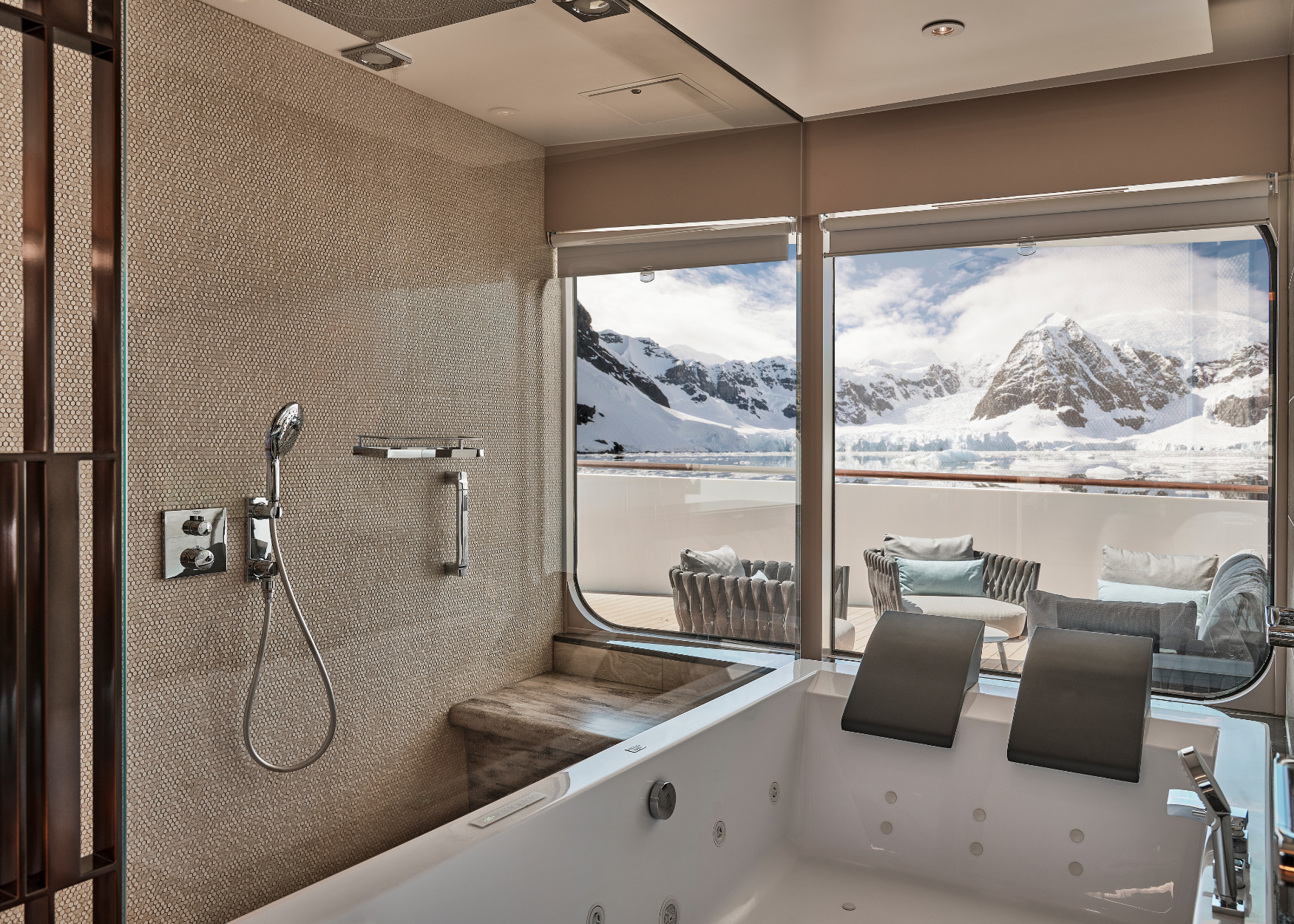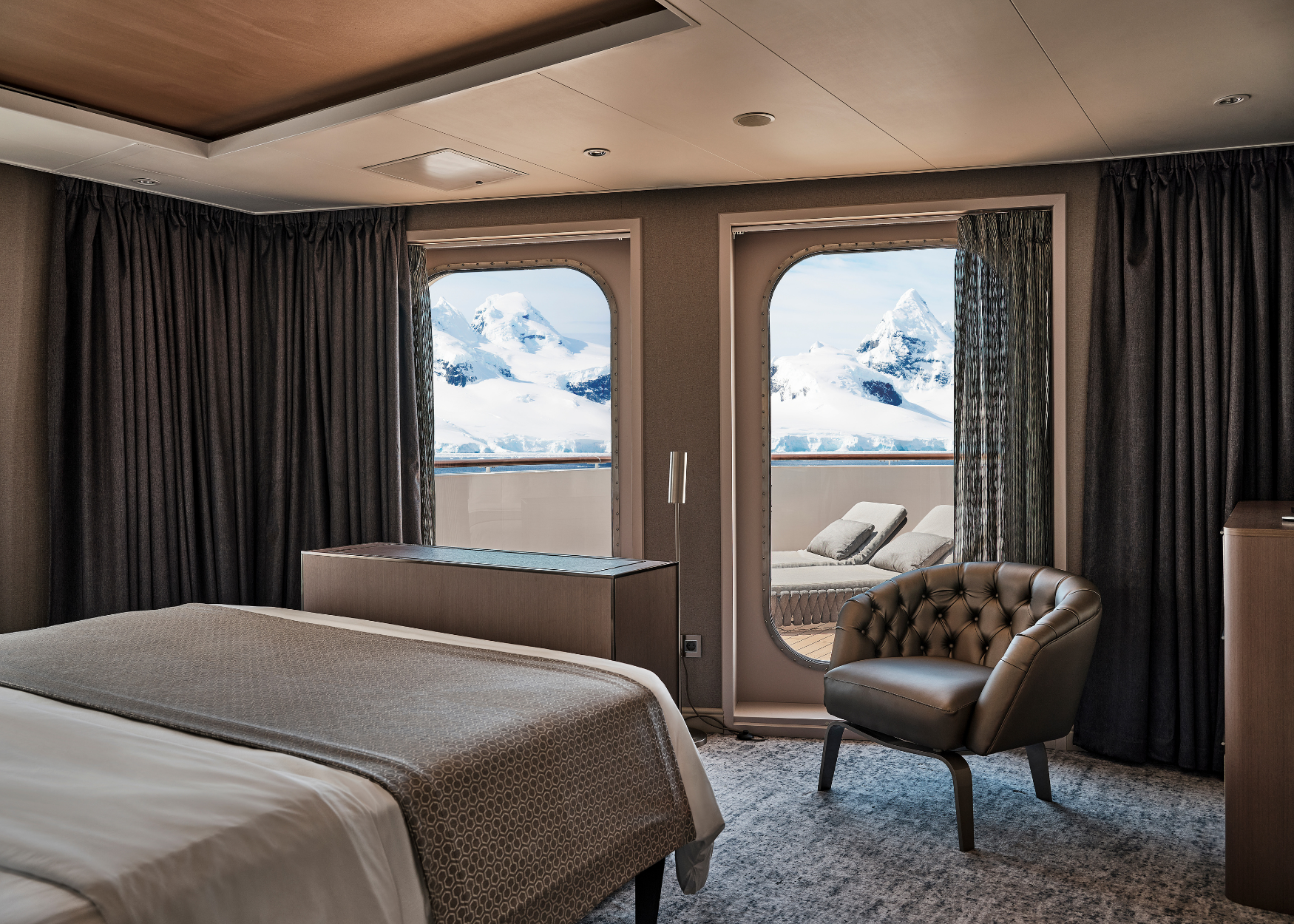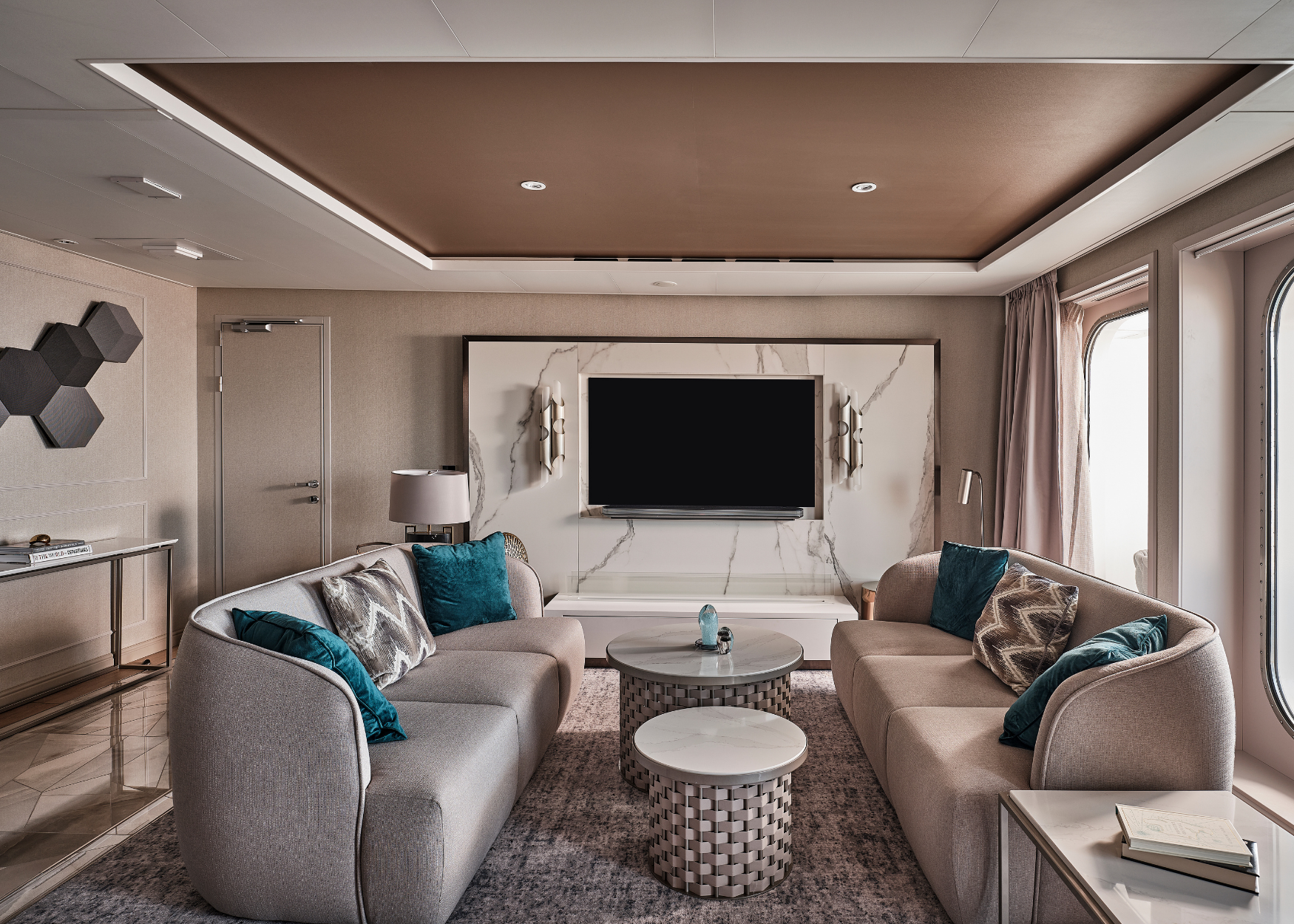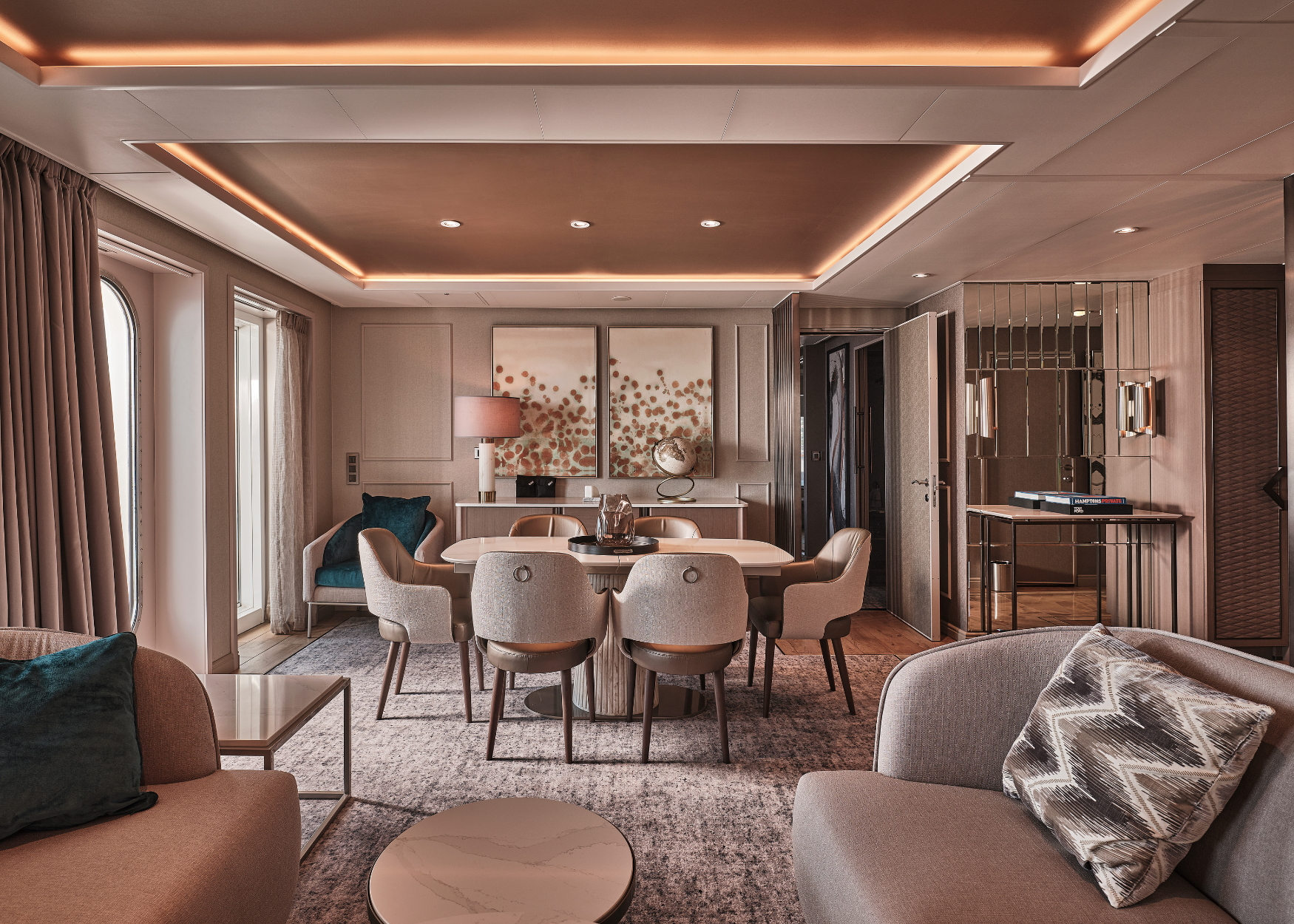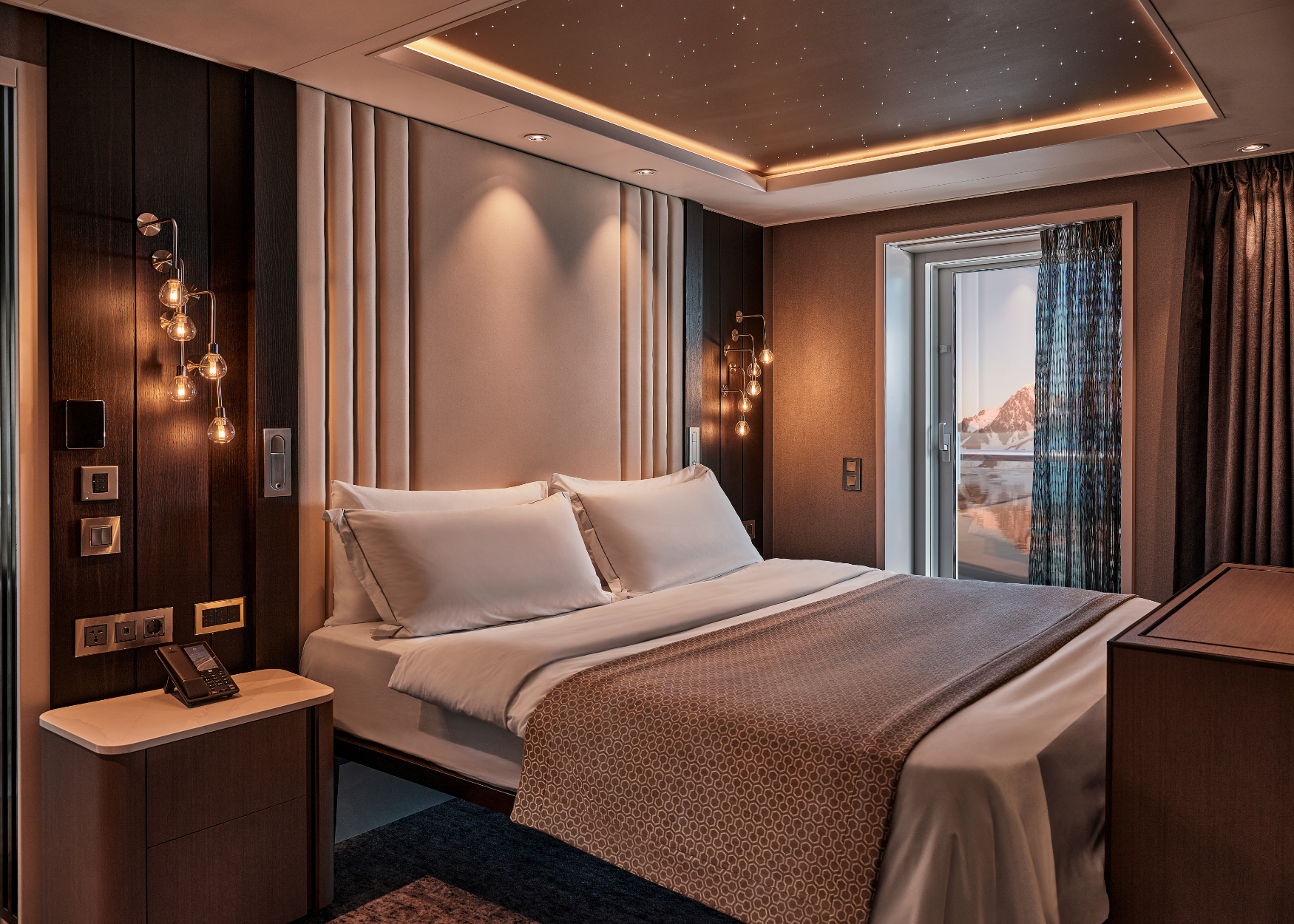 Helping guests better appreciate their exotic surroundings and enjoy friction-free excursions into the icy wild, an array of experts will accompany the Silver Endeavour on her journeys. Travellers benefit from the skills and knowledge of a full-time team of marine biologists, anthropologists, historians, photographers and filmmakers. Notable names will always be aboard. Accompanying the inaugural voyage, for instance, was Nicholas Crane, former president of the Royal Geographical Society and lead presenter on more than 80 BBC films.
The antithesis of the impersonal cities afloat operated by many mainstream cruise lines, Silver Endeavour accommodates a mere 200 passengers, with a crew-to-guest ration of 1:1 and a butler serving every suite. The largest of these is the Owner's Suite. This spacious two-bedroom residence at sea occupies 1,860 sqft (including an expansive veranda), and features a standalone dining area and separate living room, a walk-in wardrobe, and a whirlpool bath for two with a glorious view of the passing landscape.
All the ship's suites are among the largest to be found in expedition cruising, each equipped with floor-to-ceiling glass doors and a private veranda. Public spaces have also been designed to maximise views, with spectacular vistas a given at the ship's myriad cafés, restaurants and bars (including a cigar and cognac lounge, for those so inclined), two-storey solarium and pool, and various dedicated observation areas.
Silversea is famed for the generosity of its all-inclusive policy, which on Silver Endeavour extends beyond excellent wines, premium spirits and epicurean dining (think: lashings of caviar) to daily excursions and much of the gear required to navigate the great, frosty outdoors in comfort and warmth. Also included: The once-in-a-lifetime experience of seeing sights few humans have been fortunate enough to witness. Like the Arctic weather, that's incredibly cool.
---
Read next: