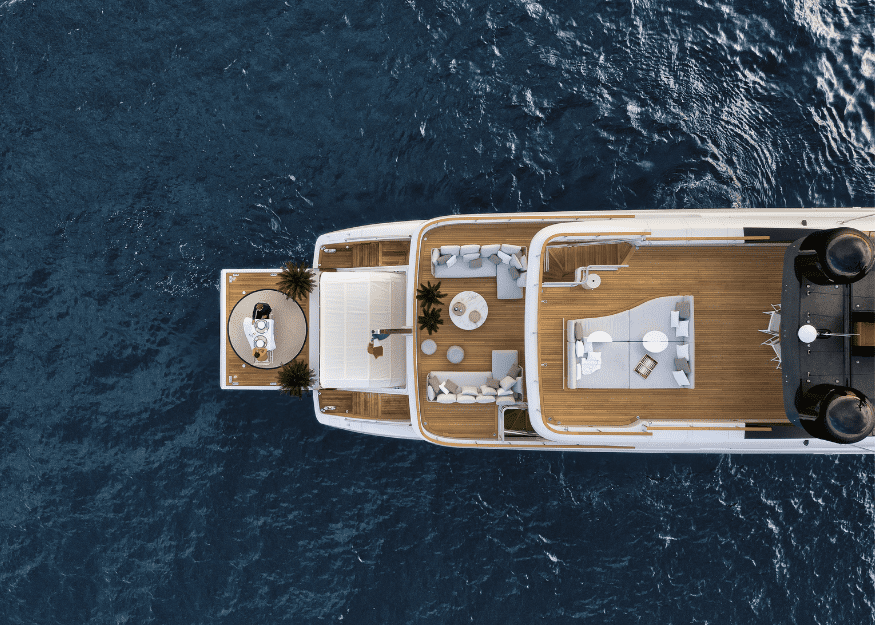 The floating home: Benetti vice president Giovanna Vitelli talks us through Motopanfilo 37M
"People are no longer seeing yachts as luxury transportation, but more as a home with global mobility," says Vitelli, speaking to a trend shaped both by the rise in demand for safe, intimate and open spaces, as well as by the ever more indulgent and home-like yachts on offer. Not least, this latest arrival from Benetti: the Motopanfilo 37M.
"I think many first-time buyers are surprised at how comfortable life onboard can be," she continues. And it's not only a question of the proportions, which are extraordinary, or the high-tech stabilisation, but also the personalisation to suit owners' needs and tastes.
"A point of pride for the shipyard has always been the ability to make each yacht unique." Requests over the decades have ranged from wine cellars and basketball courts to a wood-fired pizza oven and spa comprising hammam, sauna and ice pool.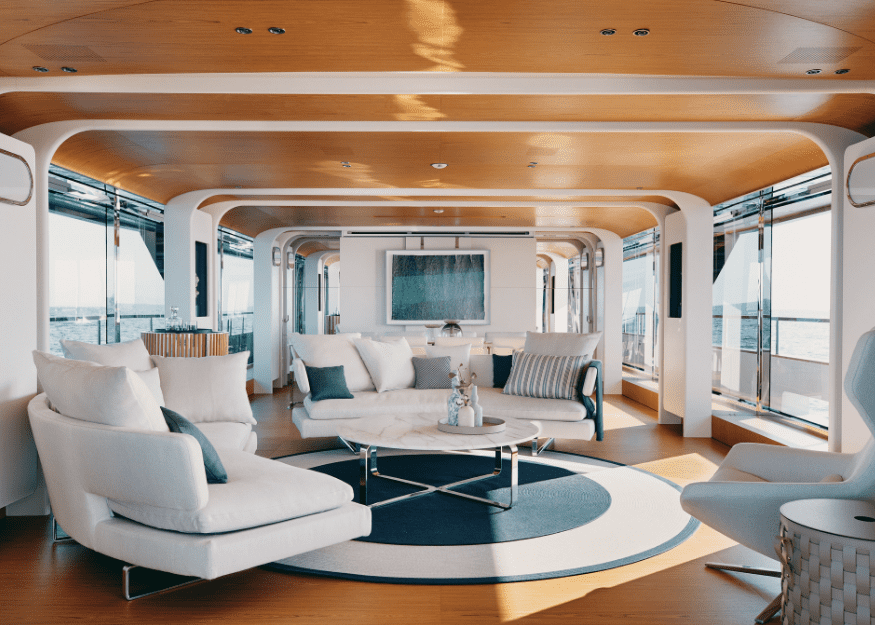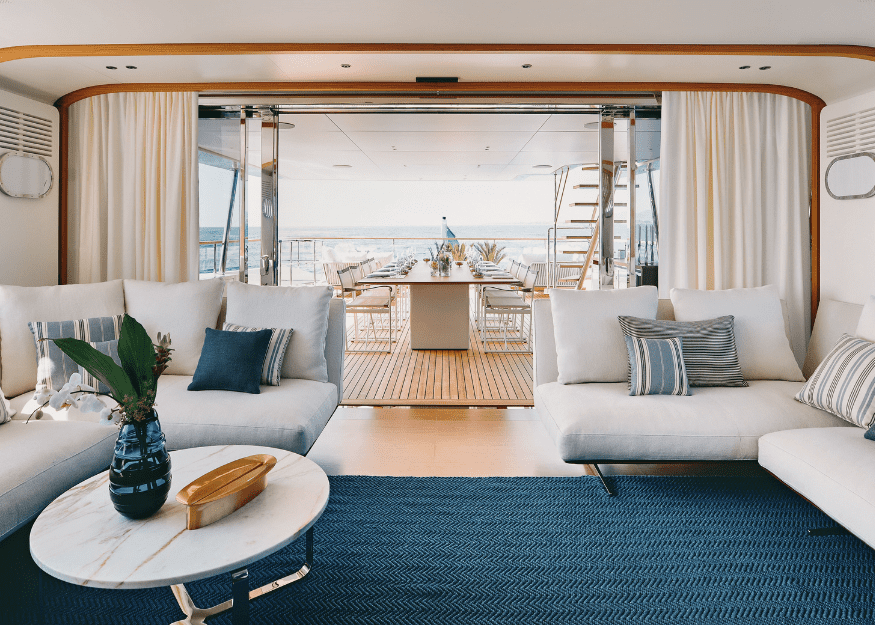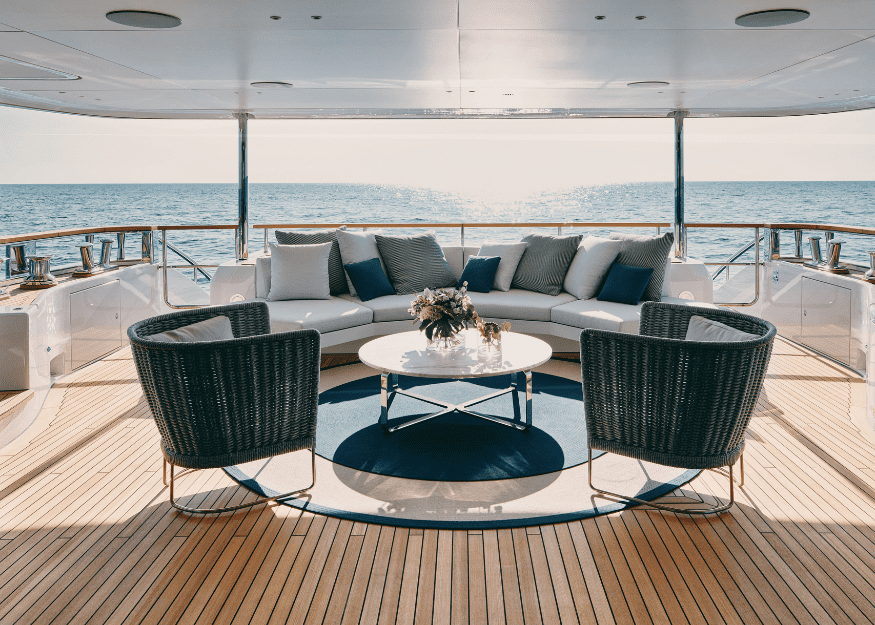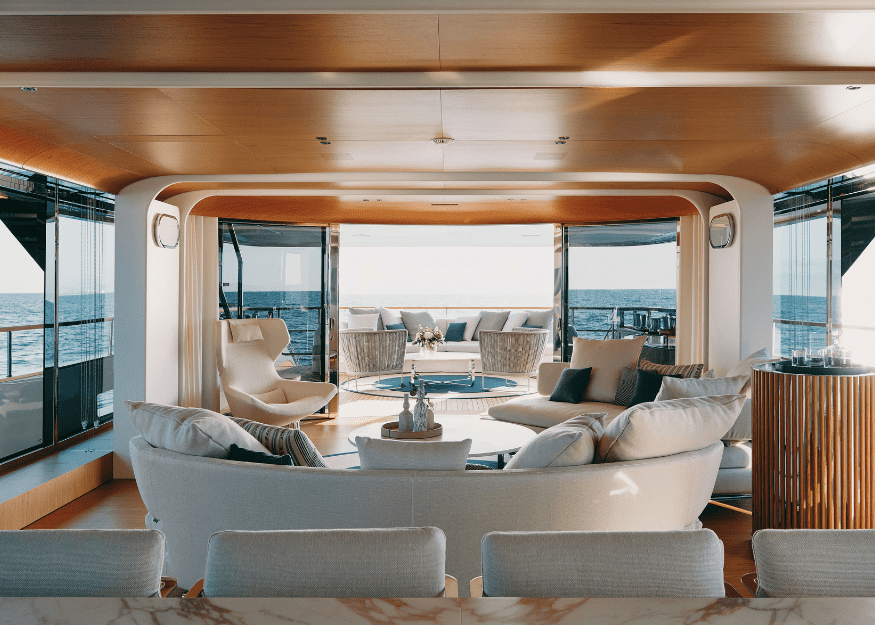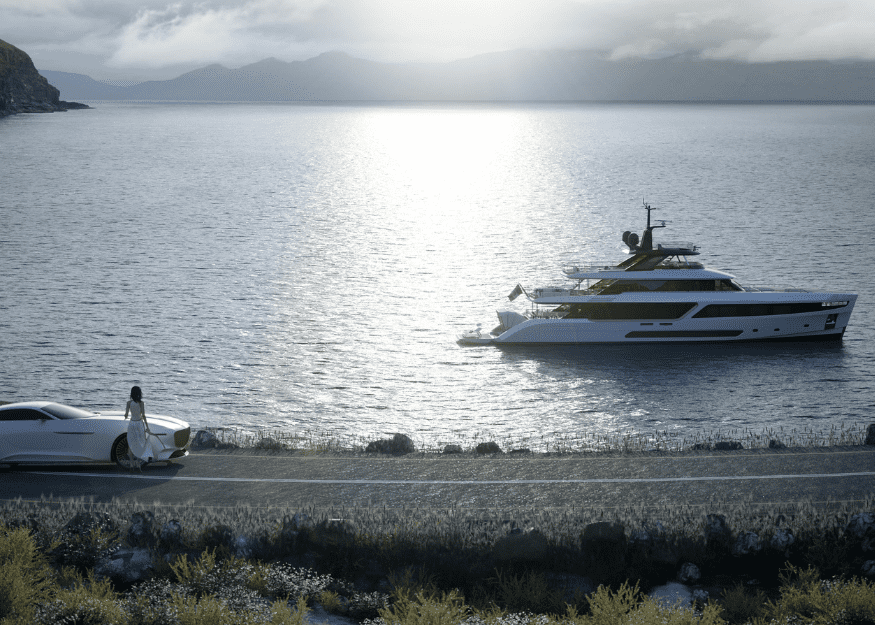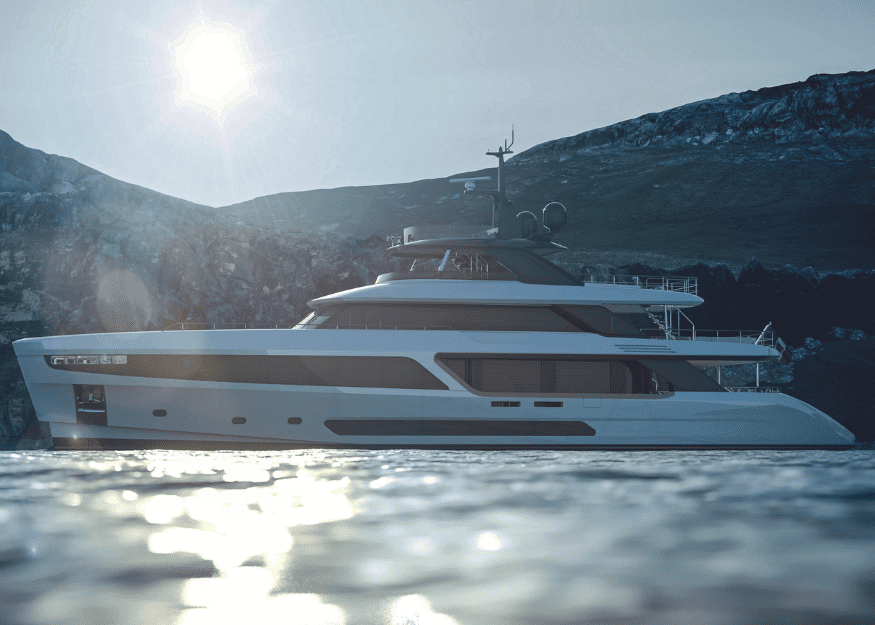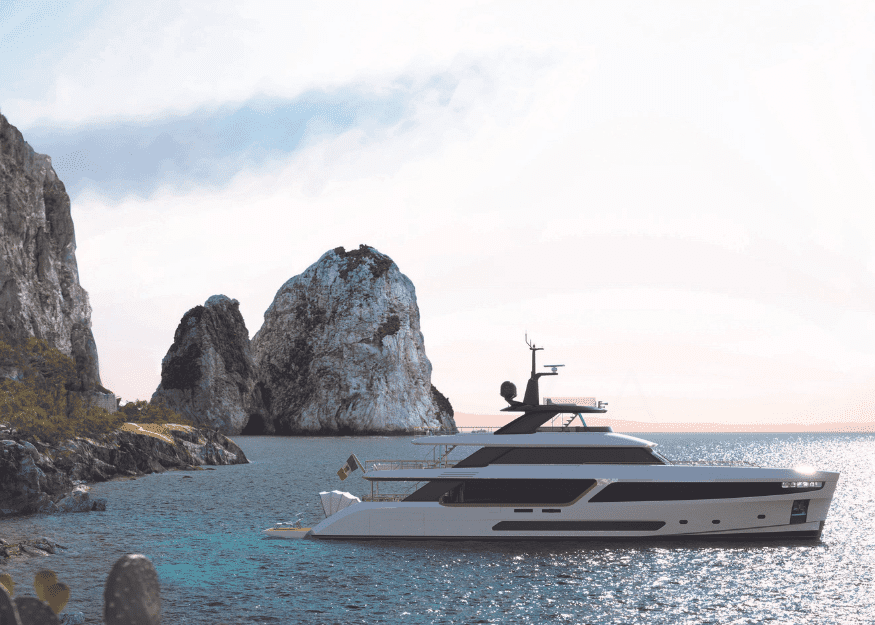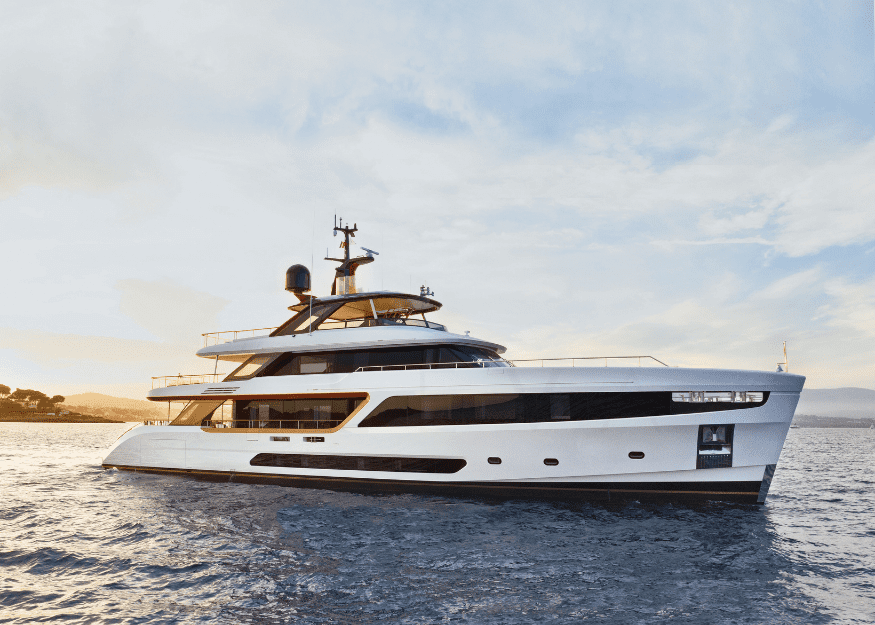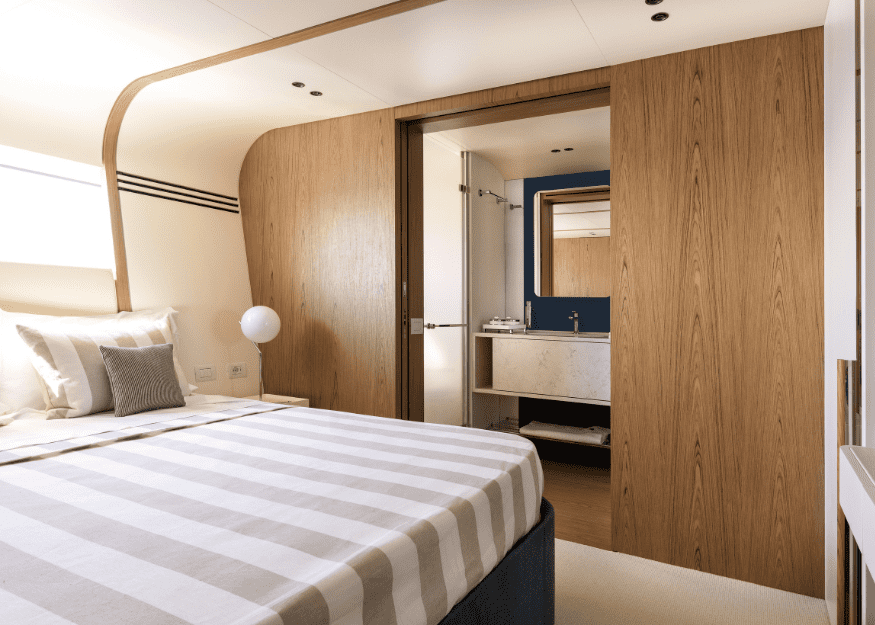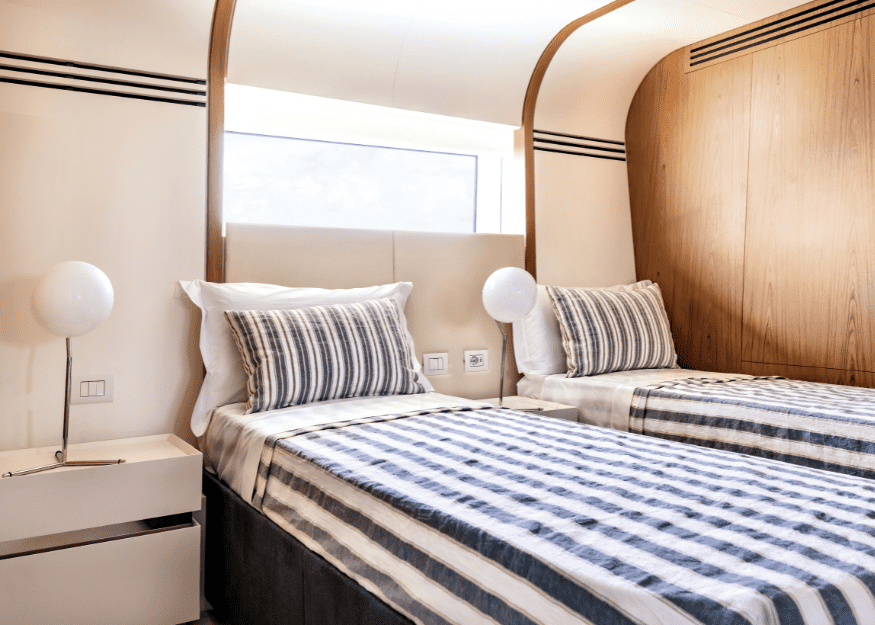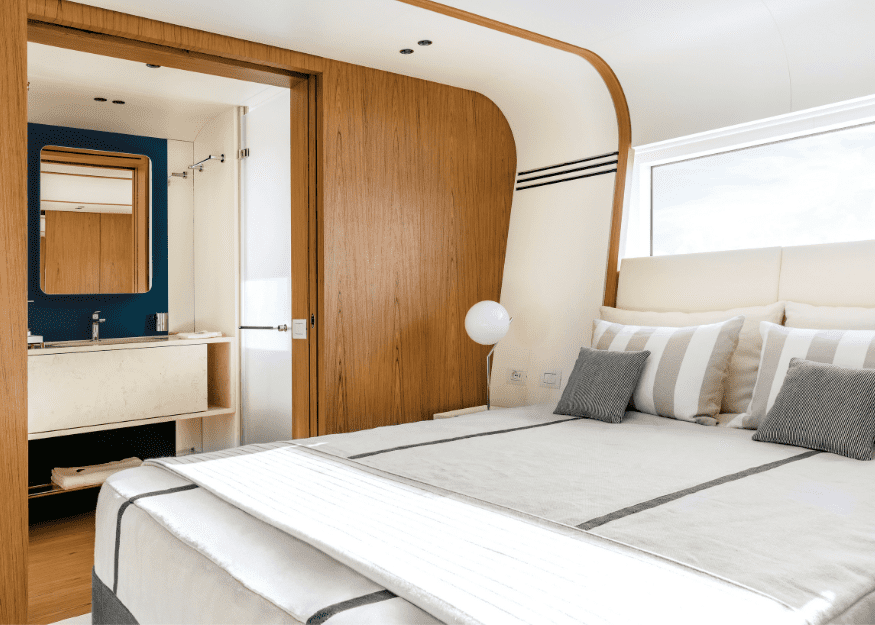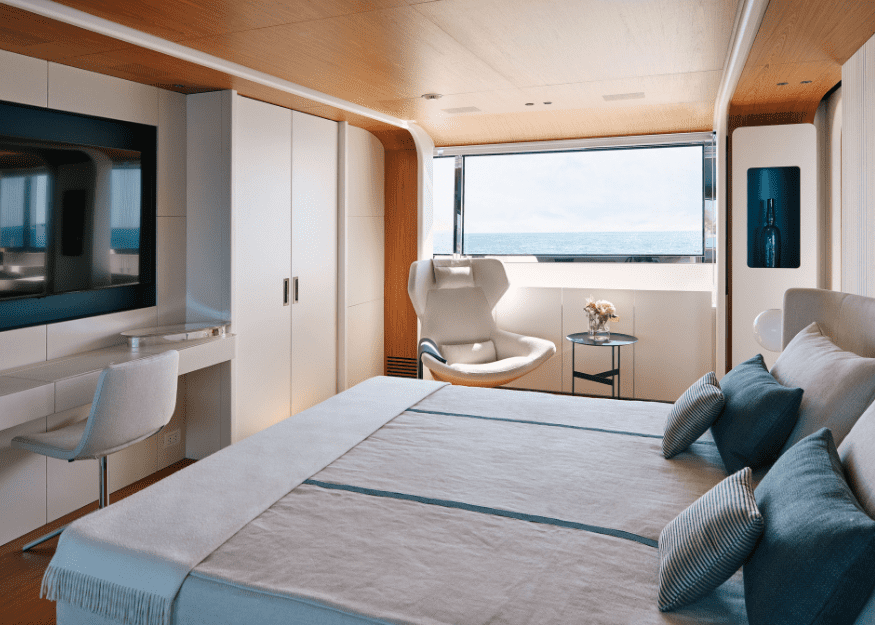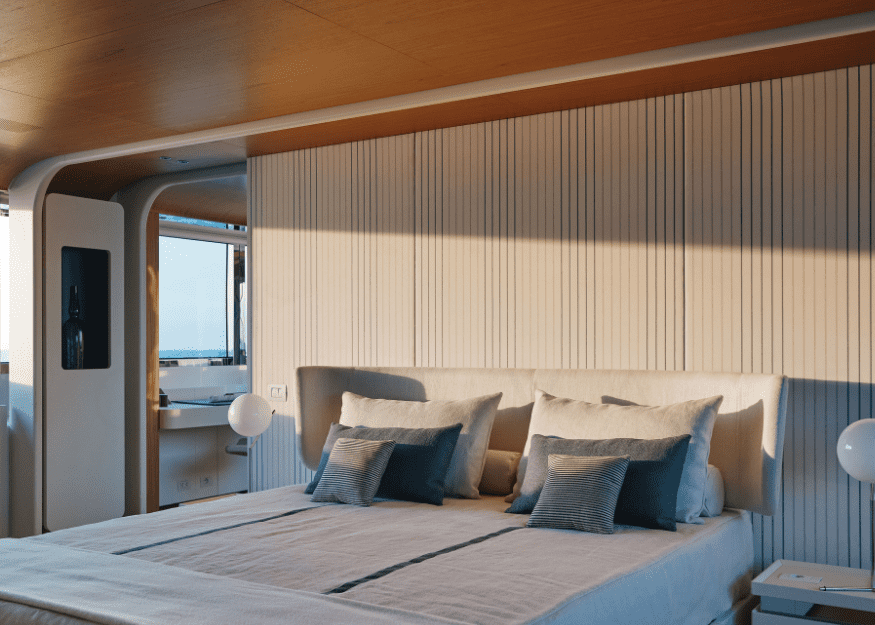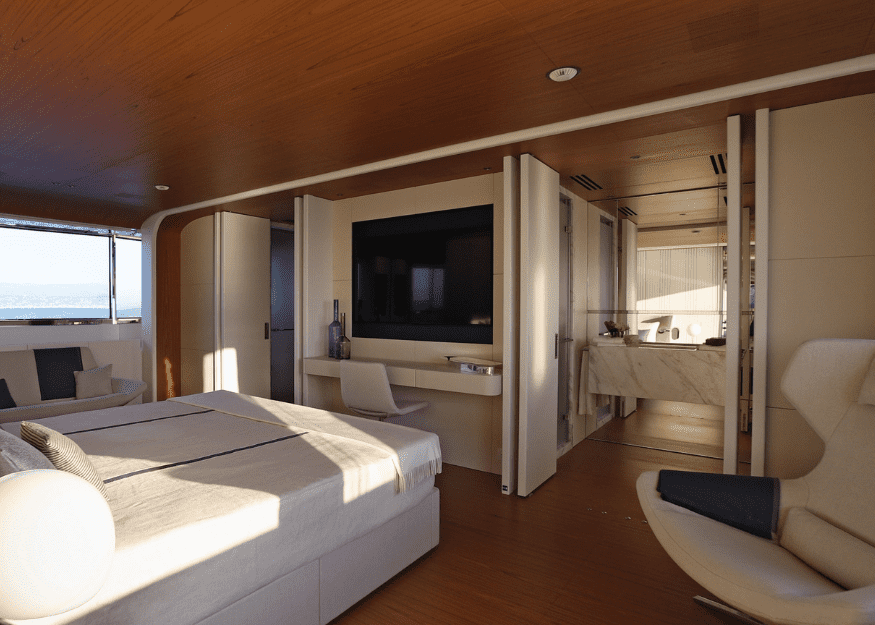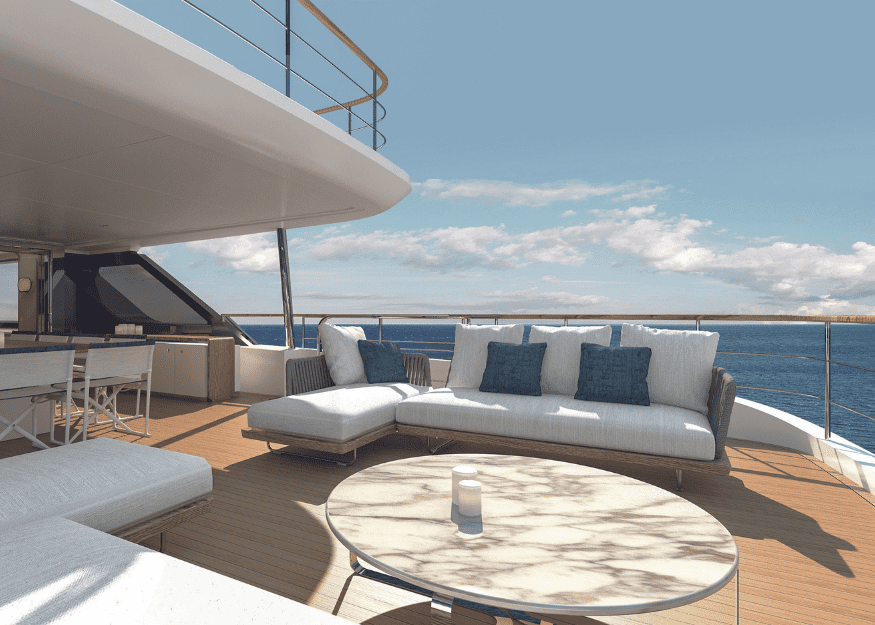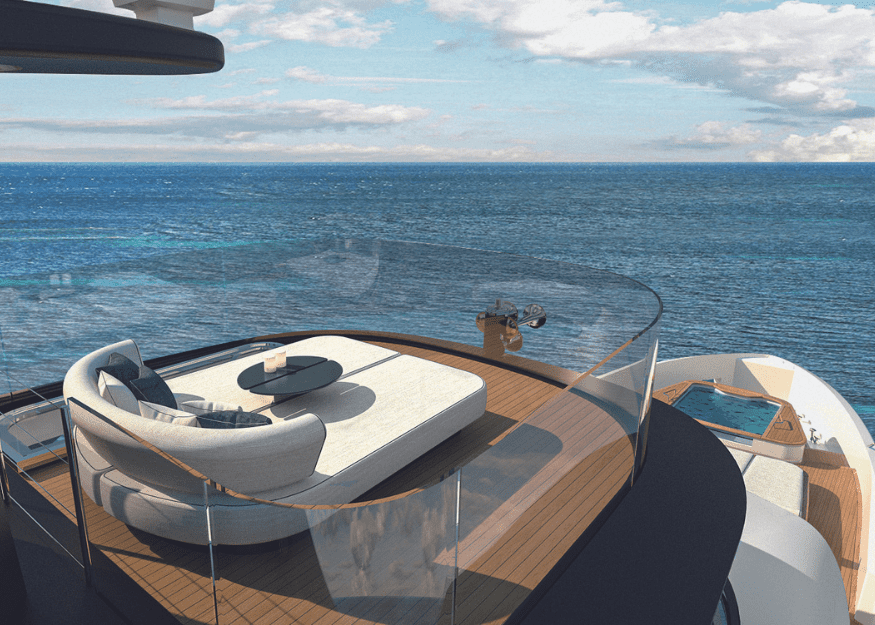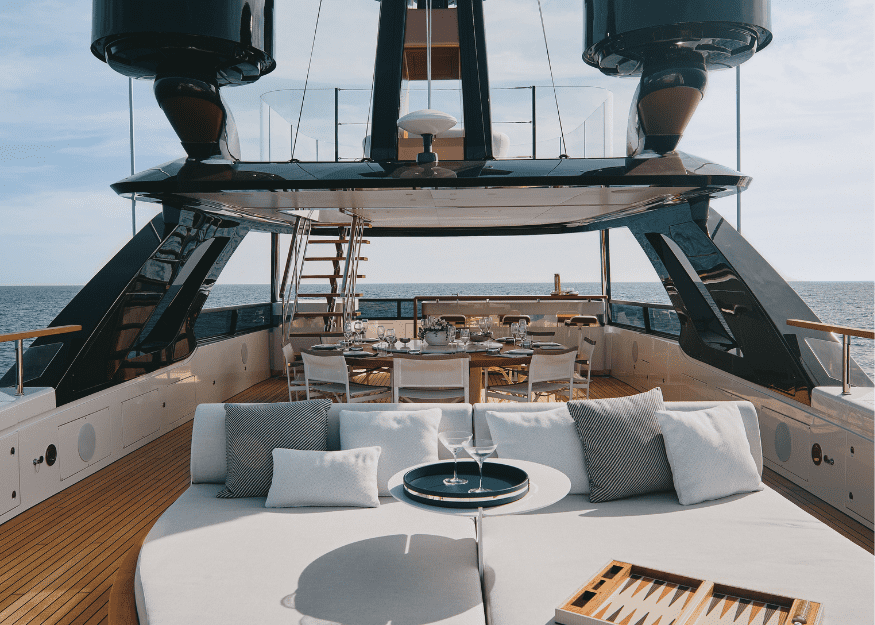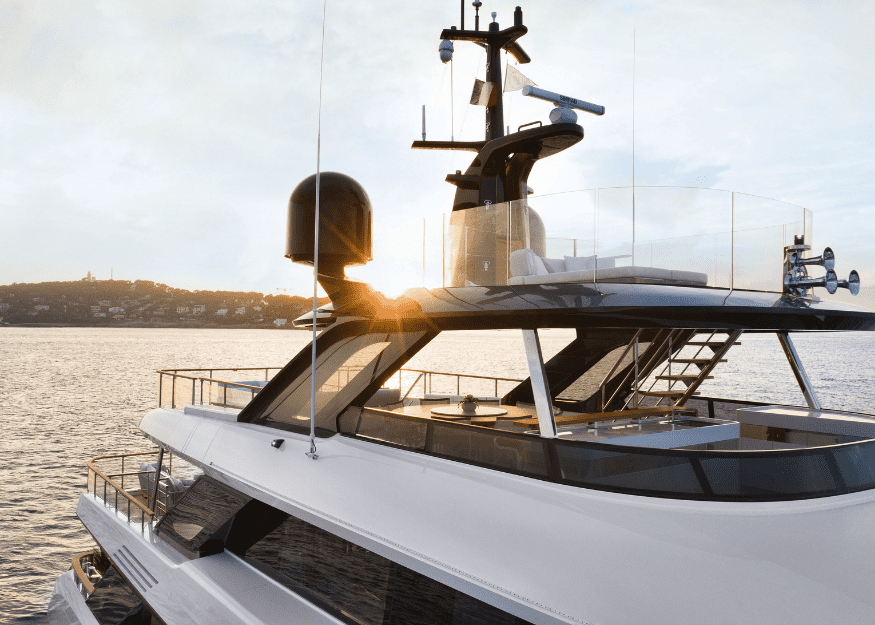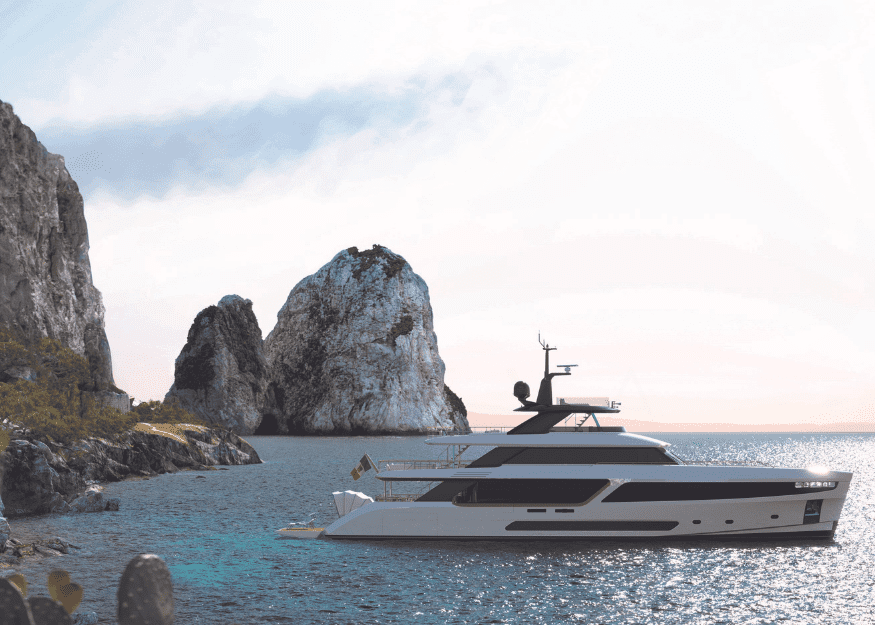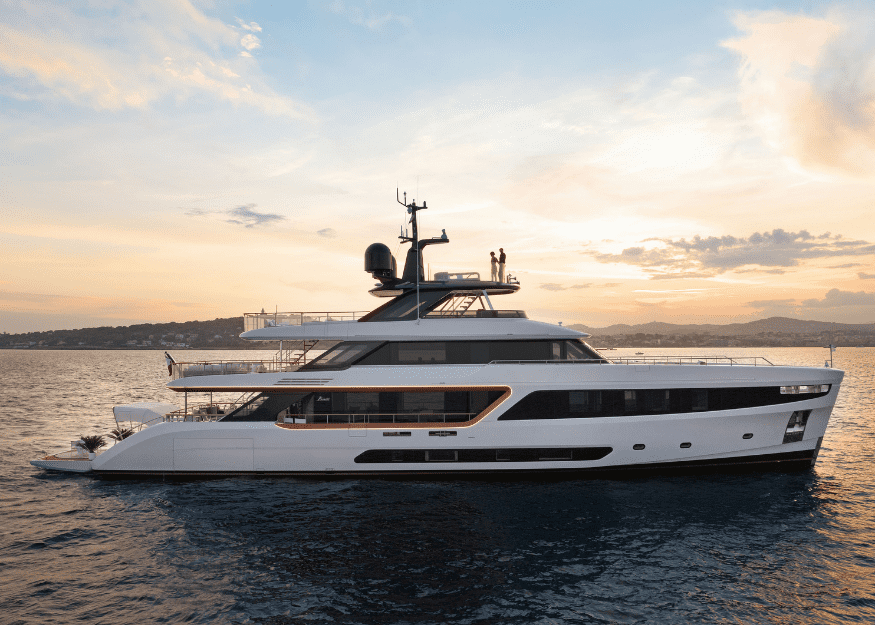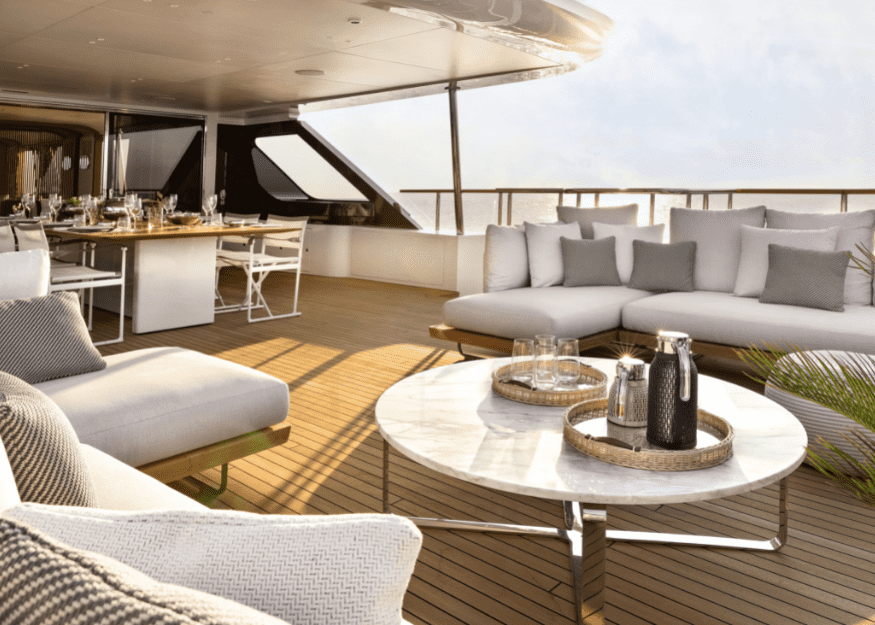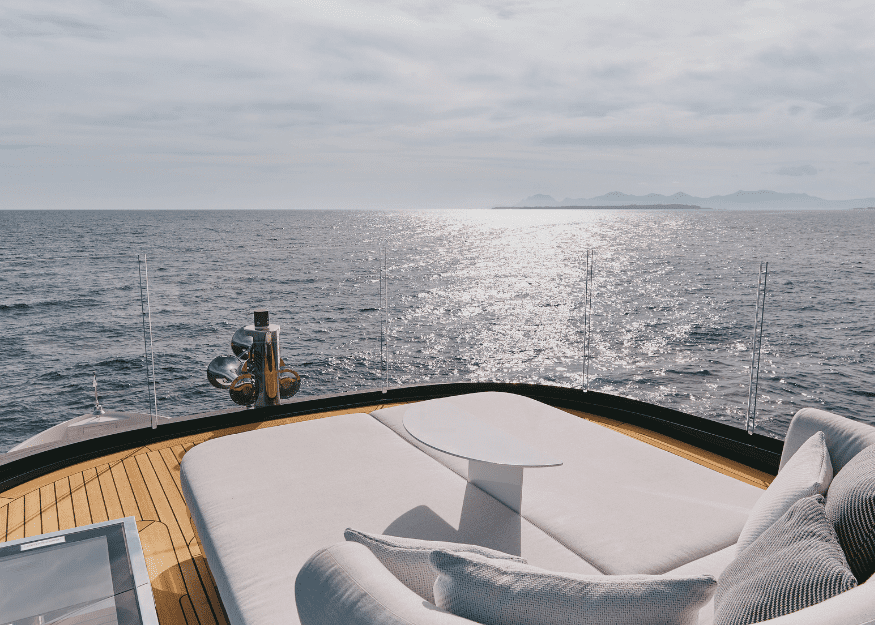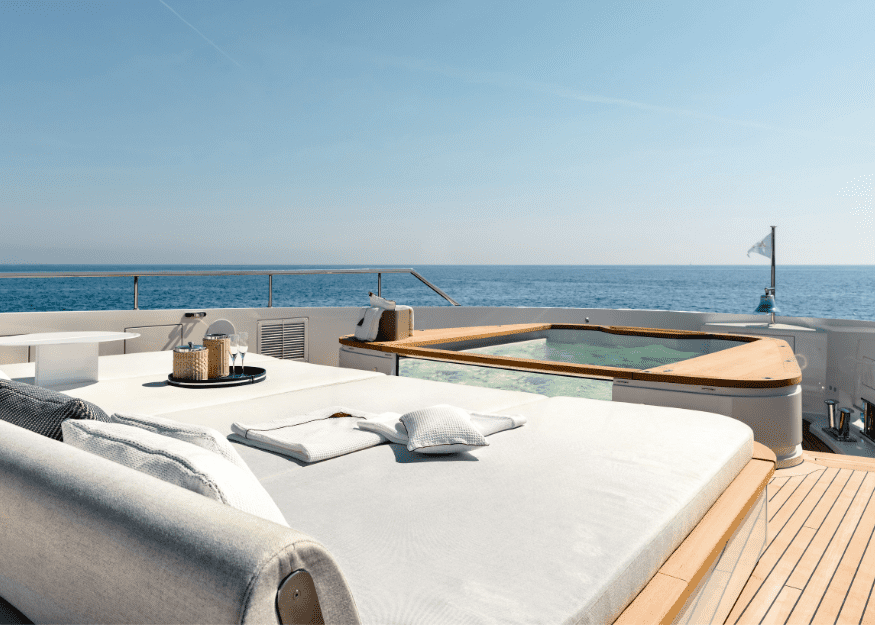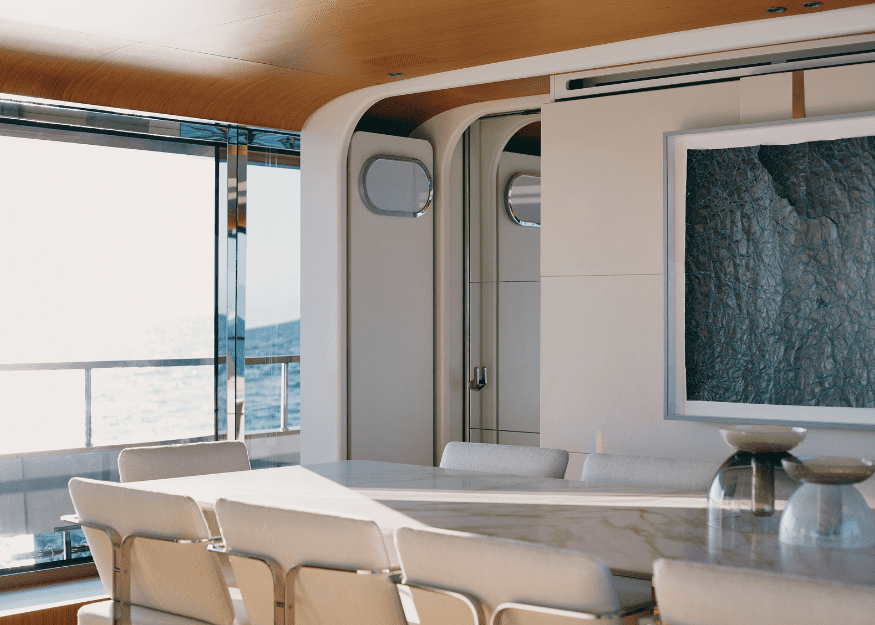 The decor, likewise, is customisable, but we're already swooning over the cascading decks and sculpted interior lines by architects Claudio Lazzarini and Carl Pickering, alongside the sublime cruise-chic aesthetic with linens by Loro Piana Interiors in 'Biancore' tones with blue and malachite accents.
And it's not just the interiors, as the exterior space makes up as much as half the liveable space–reflecting an increased desire for outdoor living and socialisation, which has become almost a luxury in the current climate.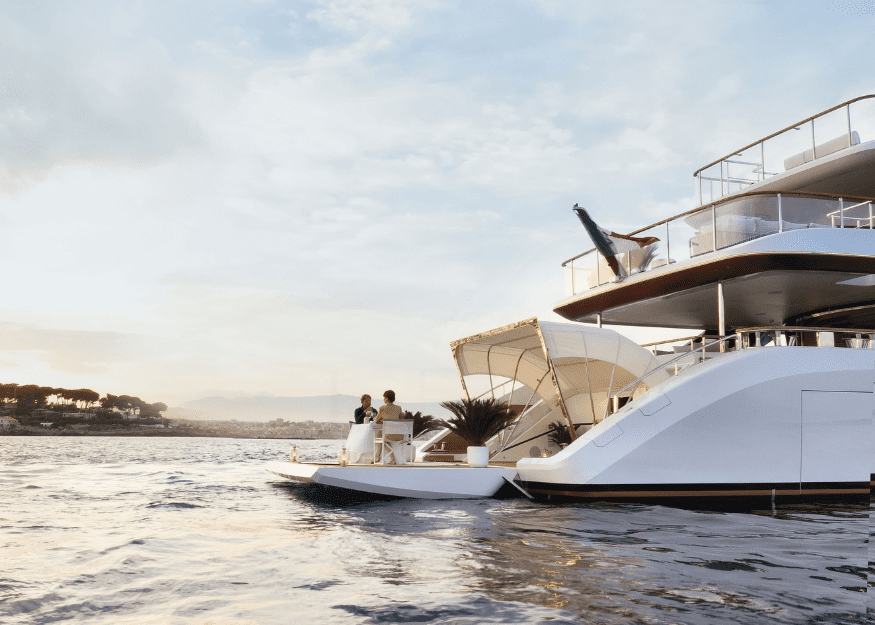 "We're seeing younger buyers in Asia who are keen on more onboard activities and entertaining large groups," says Vitelli. Whence the aptly named 'Oasis Deck' that features a beach club, pool, sun pads, lounges and upper terrace that connects to the saloon and internal bar. "Yacht life has always been glamorous and desirable, but it also brings you close to nature, with the important ability to be surrounded by family and friends."
Go further with Benetti yachts.
---
Where to now?