Thrilling underwater adventures within reach with the Seabob
A game-changer in water recreation, the Seabob offers a thrilling and immersive experience beneath the waves. The innovative watercraft combines advanced tech with effortless manoeuvrability, enabling underwater exploration like never before.
The underwater sled, which made its Asian debut at the Singapore Yachting Festival, comes in three models and reaches depths of 40 metres and speeds of up to 22 km per hour – giving you the choice of a leisurely cruise or a thrilling ride.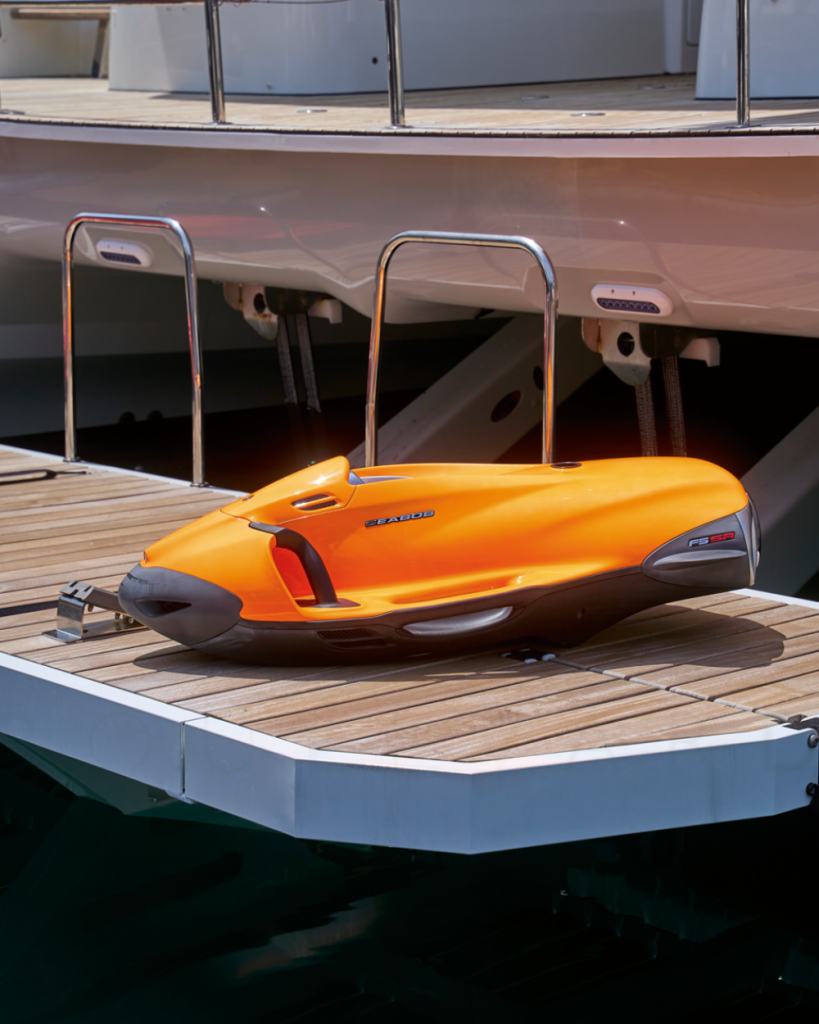 The Seabob is steered by applying light pressure and is programmable to suit individual requirements via its onboard electronics. The watercraft also has a safety cut-off feature which ensures that the selected diving depth is not exceeded. Modern, lightweight materials and an efficient electric motor further improve performance and agility, for the ultimate experience glid- ing through lagoons or navigating the depths.
---
Read next: