Inside the €500 million superyacht estate with its own postcode
The nautical conventions of superyachting have long been established. Owners procure their ideal vessel, add their personal touches and proceed to traverse the world's oceans in absolute opulence and style.
Today, Somnio is a name that's upturning this tried and tested convention. Somnio, meaning 'dream' in Latin, embodies a new era of the yachting lifestyle by blending ownership with community and privacy with intimacy.
This is guaranteed through an invitation-only program for recipients to own an exclusive part of this spectacular vessel. The goal? To allow these special owners the chance to create lifelong memories, deep friendships and new adventures like never before.
The sea's most elite postcode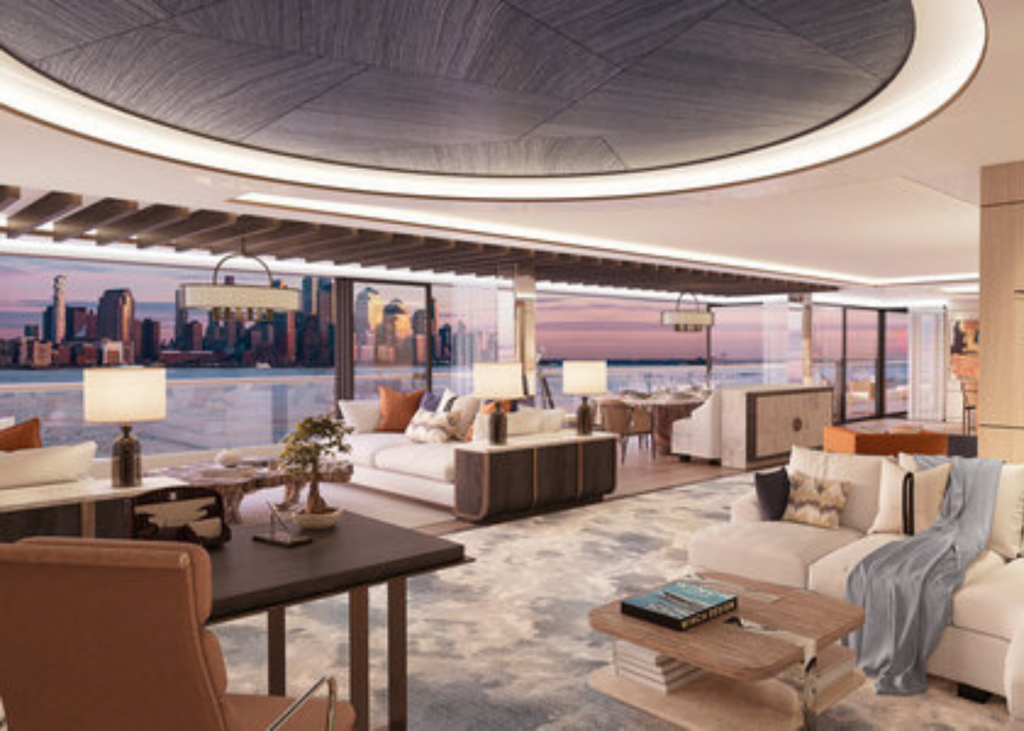 The project, with a build, design and outfitting cost of approximately €500 million, is being overseen by Somnio co-founder Captain Erik Bredhe, previously Master of M/V The World.
The apartment sizes on offer will range from 182 square-metre, 2 bedroom apartments to 963 square metre apartments. The latter of which is large enough to include 3 to 4 bedrooms with a living and dining area. Naturally, bespoke features can be appointed including a gym, personal kitchen, library and indoor and outdoor dining areas.
Apartment prices start from €20 million and bespoke features can be custom-designed to the lifestyle and requirements of each special owner of Somnio.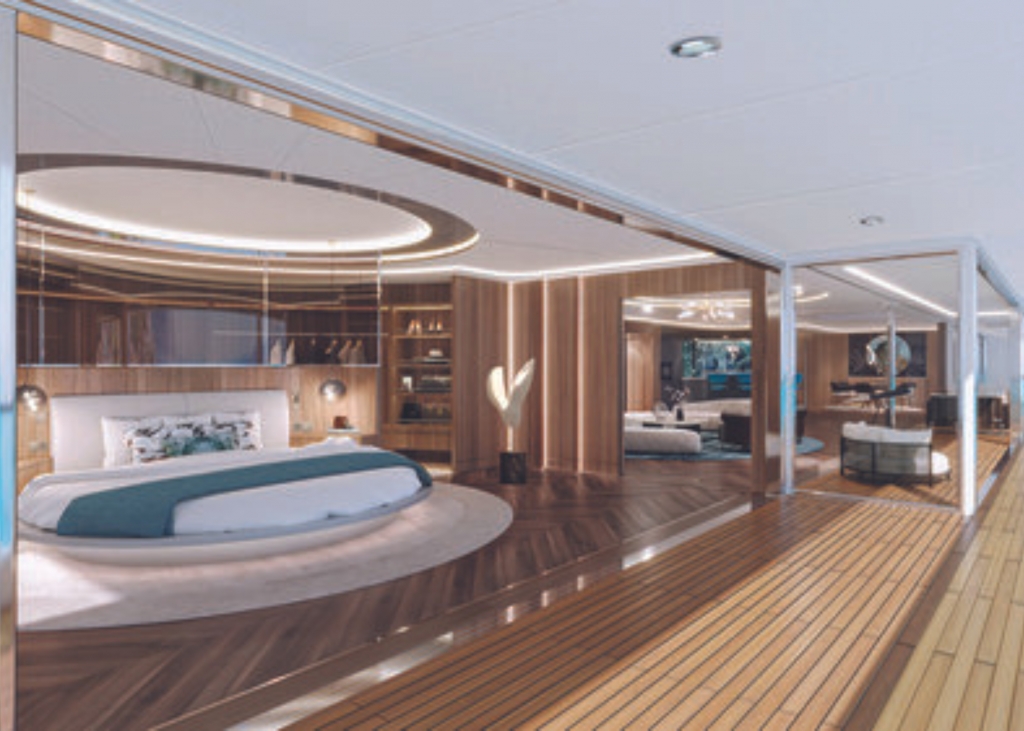 Bringing 6-star service to the seas
While owning a piece of Somnio will represent the pinnacle of real estate spanning across 222 metres, it's the accompanying service standards that are in a class of its own. Somnio's service standards will include the amenities and service of a 6-star hotel, covering full concierge services for both onboard and land-based needs. This includes:
Two restaurants with al fresco dining
A 10,000 bottle wine cellar and tasting room
A top deck lounge and library
A casual sports bar
The Connoisseur Club stocked with fine liquors and a wide range of cigars
A cafe-style marketplace for the purchase of daily produce
A movie theatre
A state-of-the-art spa
World class medical and fitness facilities
An onboard beach club with watersports equipment and boats to facilitate beach landings, excursions, fishing, diving and snorkelling
The restaurants on Somnio are designed to exacting standards that will also be made available for visiting world-class chefs to join the yacht in various locations to prepare bespoke dishes onboard, exclusively for Somnio's owners and their guests. To support the voyages around the globe, Somnio will partner with a world recognised luxury tour company to provide destination driven excursions and, when warranted, bring on board local experts, guest lecturers or entertainers to immerse those on board in all aspects of a destination before it is reached.
A global itinerary like no other
Somnio's travel logistics will take precedence in being a slow paced, global cruise style itinerary paired with yacht-styled access and destinations. This means extended stays in port will be scheduled where warranted and extra attention will be paid to locations that are more exotic or unavailable to traditional commercial ventures.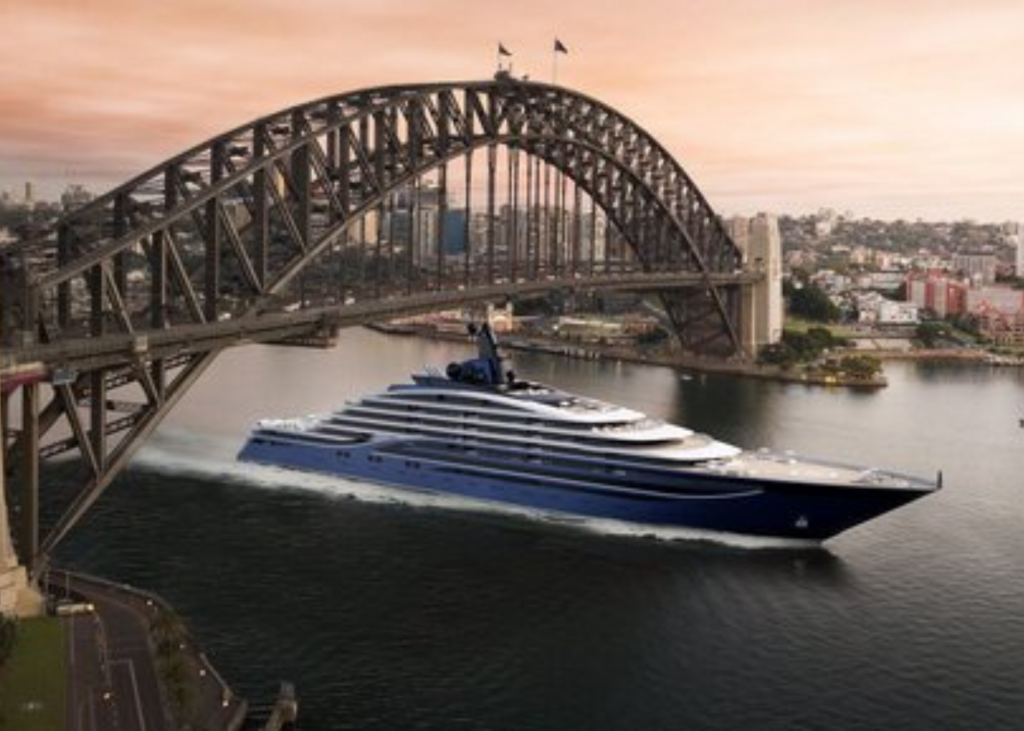 In accordance with a private yacht lifestyle, the motive behind this is to provide absolute freedom for Somnio's owners to decide on short notice the destinations of a mini voyage between two fixed ports of call. This also caters to any activities they would like to see included.
This style of itinerary works particularly well when owners wish to explore small, unique, destinations in places like the Mediterranean, Southeast Asia or the Caribbean.
Powerhouse of design
Somnio is being entirely crafted in-house by Norwegian shipyard VARD, a subsidiary of the Italian shipbuilding giant, Fincantieri.
Winch Design of London, England, is responsible for Somnio's bold architectural lines and silhouette which evokes beauty, uniqueness and perfect proportions. From yachts to private jets, the studio excels in creating spatial energy and natural flow throughout.
Tillberg Design of Sweden meanwhile is looking after interior design and finish. Founded in 1964, the Tillberg Design team combines extensive experience and understanding of residential life at sea, from private yachts to master planning of large vessels. In their interior showcase for Somnio, a wide array of warm and tactile materials have been utilised, including crafted wood, supple leather and bespoke designed textiles.
Enquiries are by invitation only.
---
Read next: