Oceanco gives a rare glimpse into the future of superyachts
The world's earliest superyachts first began their voyage at the beginning of the 20th century. It was a pivotal era in nautical history where affluent individuals constructed large private yachts for personal pleasure as opposed to commercial use.
Step forward more than a century and there's signs that the next evolution in superyachting is here. This milestone was heralded with the rare preview of Oceanco's 1050H, a truly contemporary take on the future superyacht. The distinguished yacht builder gave a glimpse into their upcoming 1050H at their expansive construction facilities in The Netherlands. And what does the future superyacht entail?
For Oceanco, it has to epitomise a complete transformation that is practically unprecedented in its scale and nature.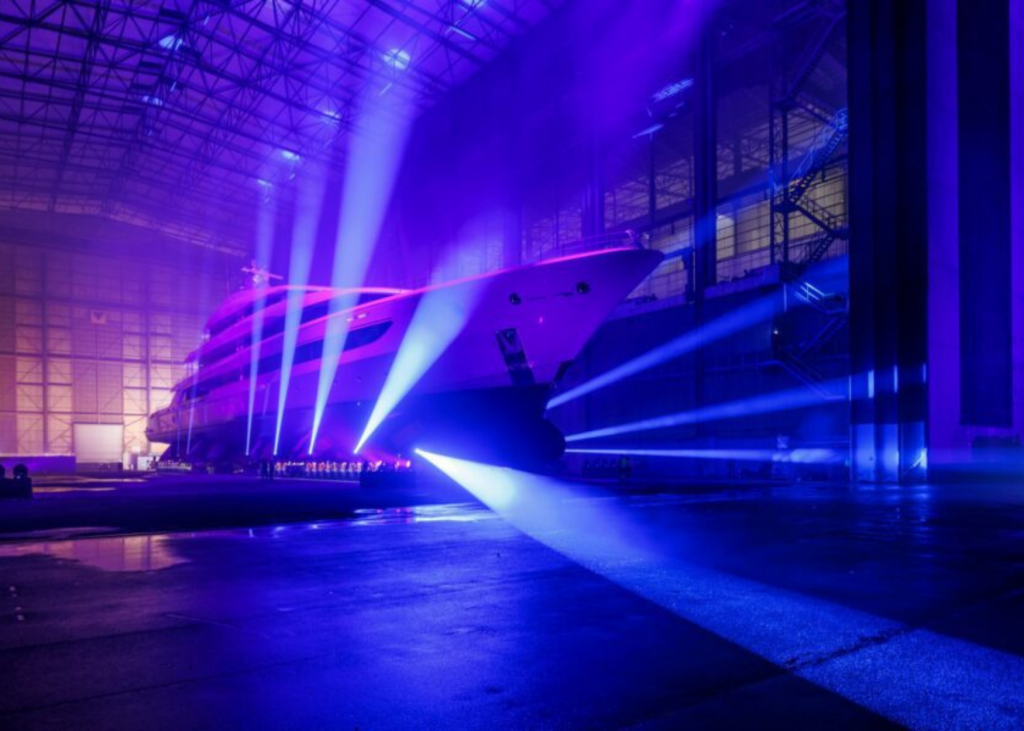 Ethos of evolution
The yachting world has seen commercial vessels converted into superyachts, and heritage yachts being returned to their original glory. Oceanco's ambition behind the 1050H is to reinforce its reputation in yacht building while taking on a challenge that will see it deliver an industry-first.
"To say that this has been a remarkable process is an understatement," says Oceanco's CEO, Marcel Onkenhout.
"The project has called for passion, dedication, and extraordinary craftsmanship, with many involved in her creation now contributing to her recreation, including myself. We are proud to say that we are relaunching a completely new Oceanco."
Conceiving the 1050H demanded the careful consideration of the connection between form and identity, and a yacht's potential for evolution. More specifically, taking on new shapes and new meanings.
"This almost unimaginable transformation has been able to take place thanks to the shared trust, perseverance and expertise of the team involved," explains the A Group's Richard Hein, who acted as the independent owner's representative for the project.
"A yacht is more than just the materialisation of an owner's vision. It has its own character, its own specific habitat, with a unique purpose and story. Through the achievements of this project we have been able to extend the story of a remarkable superyacht for decades to come. It is about seeing the potential for all vessels, rather than starting from a blank sheet of paper each time."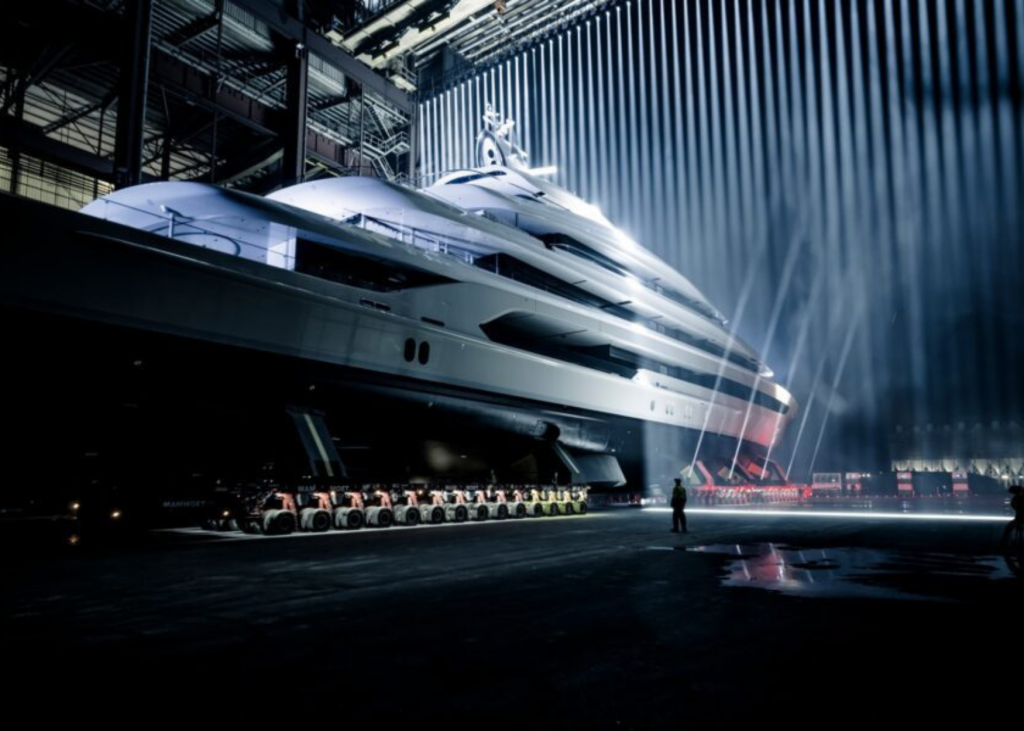 Engineering evolution
On the surface, the 1050H will showcase a modern exterior aesthetic underpinned by a completely new superstructure alongside breathtaking interior design by Reymond Langton Design. The engineering behind the 1050H is nothing short of class-leading with contemporary standards of technology, safety, capability and sustainability all integrated within the vessel.
The 1050H boasts an operational profile that is fully compliant with rigorous IMO Tier III standards as well as upgrades to its technological capabilities across the board. This comes at a time when the yachting industry is increasingly mindful of the impact that newly built vessels have on the planet, and Oceanco are more than happy to address this. The company says that bringing an existing superyacht's environmental profile up to date with contemporary standards can have as much, if not more, of a positive impact.
Arrival of a nautical icon
Excellence takes time and demand certainly isn't short for Oceanco's 1050H superyacht. With delivery windows for new construction projects booked up into the latter part of the decade, the scope of 1050H's transformation means that the vessel will emerge from its launch as an almost entirely new yacht. The 1050H will however benefit from a year's reduced timetable for completion due to the decrease in time spent on engineering and hull construction. More importantly, this shortened delivery time will not compromise Oceanco's pedigree for innovative craftsmanship in any way.
"It is our ambition that this landmark project will inspire owners of existing yachts to benefit from the gift of time while adding value to their ownership experience as well as the planet. Through this approach, icons have the potential to become the new faces of tomorrow," says Oceanco Marketing Director Paris Baloumis.
---
Read next: