Riva 110 Dolcevita: Sweet Sailing
Although the shipyard was founded in 1842, the legend of Riva was truly born in the mid-20th Century, during Italy's so-called Dolce Vita era. The founder's great-grandson, Carlo Riva, saw that demand existed among the ascendant 'jet set' for high-speed, nimble pleasurecraft that brought the style, craftsmanship and performance of an Italian sports car to the waterways.
To satisfy this market need, Carlo developed a series of sleek wooden-hulled vessels — including the now iconic Ariston, Aquarama, Super Florida, and Riva-Junior — that immediately won favour with the privileged denizens of the Italian and French Riviera, and the residents of affluent waterside communities such as Lake Como and Venice.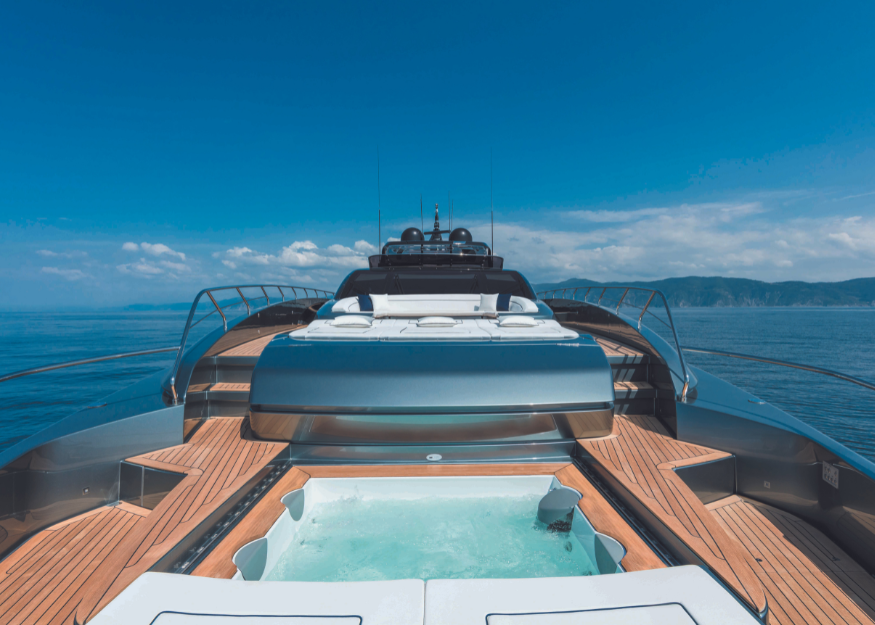 The hulls of Riva boats were historically built in mahogany wood, but now, strong yet lightweight fibreglass is used instead, helping the craft meet modern performance demands. And though in the heady days of the 1950s and '60s, the marque specialised in smaller speedboats, many motoryachts of substantial scale feature in the brand's contemporary product portfolio.
Among the latest barca molto grande to be launched by Riva is the 110 Dolcevita. Its moniker harking back to Riva's midcentury glory days, this 33.5m beauty is the brand's new flybridge flagship.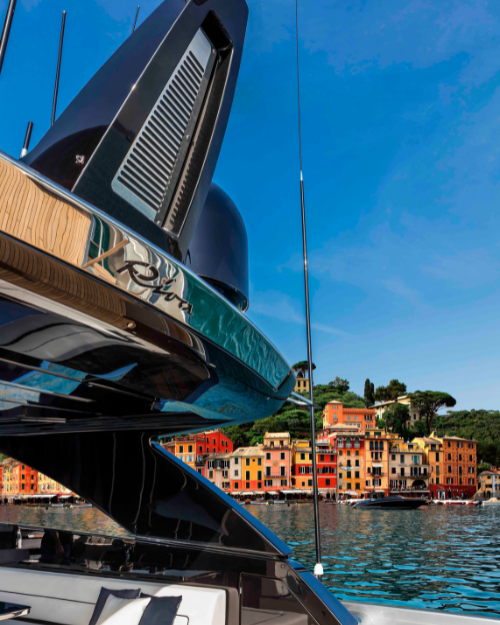 Capable of speeds up to 26 knots, she balances sporty performance with refined elegance and plush comfort — three qualities central to Riva's identity. Immaculately finished interiors feature swathes of rosewood panelling and butter-soft Italian leather, with a gorgeously light-filled saloon, a 32 sqm master suite offering remarkable panoramic views, plus four double stateroom guest quarters, all en suite.
Built on a far grander scale than the nippy little Rivas that ferried Bardot & Co. around the Cote d'Azur some 60 years ago, nevertheless, the 110 Dolcevita embodies the spirit of those glamorous bygone days. The world of Fellini is a thing of the past — but for those fortunate enough to board this elegant vessel, La Dolce Vita lives on.
For more on Riva's full range, go to riva-yacht.com