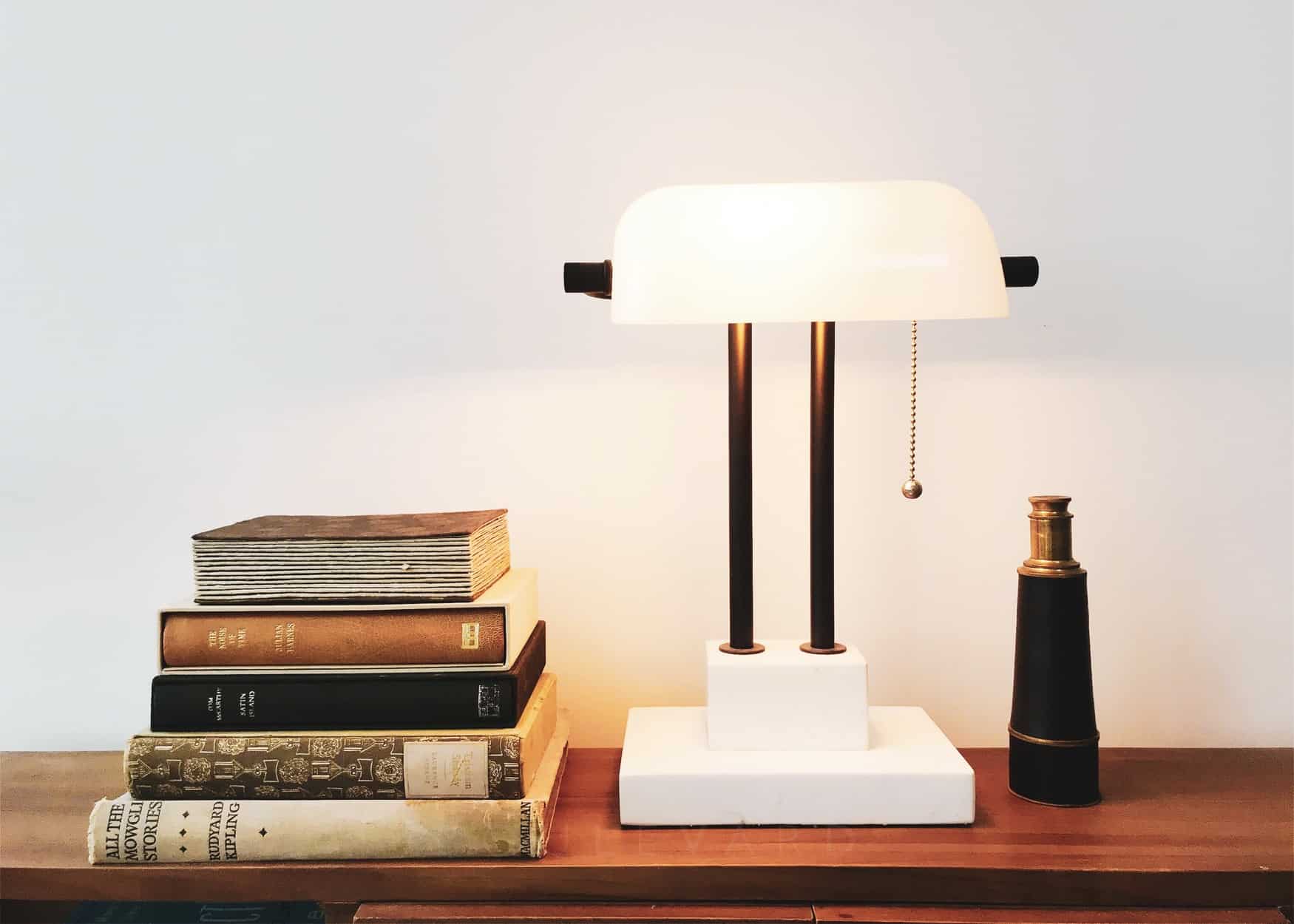 Let there be lamps: Desk lighting, floor lights and decorative designs we love
Lighting has evolved far beyond function, and because we're all about the aesthetics around here, our lamps need to look damn good too. Decorating your Singapore pad? You're probably thinking of how to light up a cosy corner with a cool floor lamp, a reading light for the study, or a little something for the bedside table. Let's get this window shopping started…
---
Onlewo
Flying the flag for amazing textile design in Singapore is Onlewo: the brand's beautiful motifs are inspired by local culture, so expect prints that represent neighbourhoods from Tiong Bahru to Little India, and patterns based on local desserts, Peranakan tiles and old-school window grills. We love it all. Check out Onlewo's table lamps, $285, featuring the brand's original prints on cotton linen fabric, with a hardwood base. They're handmade in Singapore to order, and a fantastic piece of local design.
Available online at Onlewo, or in store at 129 Jalan Besar, Singapore 208847.

---
Scene Shang

Photo via Scene Shang
Local star Scene Shang has nailed an art deco-oriental aesthetic: browse the brand's online store and you're bound to be distracted by its statement chairs and divine decor, but let's shine a light on its Banker Lamps, shall we? This is how we like to go old-school in the study: a luxe marble base in black or white, a handmade glass lampshade in classic emerald, ivory or black, and sleek stems in brass, powder-coated steel. And yes we're geeking out a little over the Edison bulb. From $288.
Available online at Scene Shang.
---
Stylodeco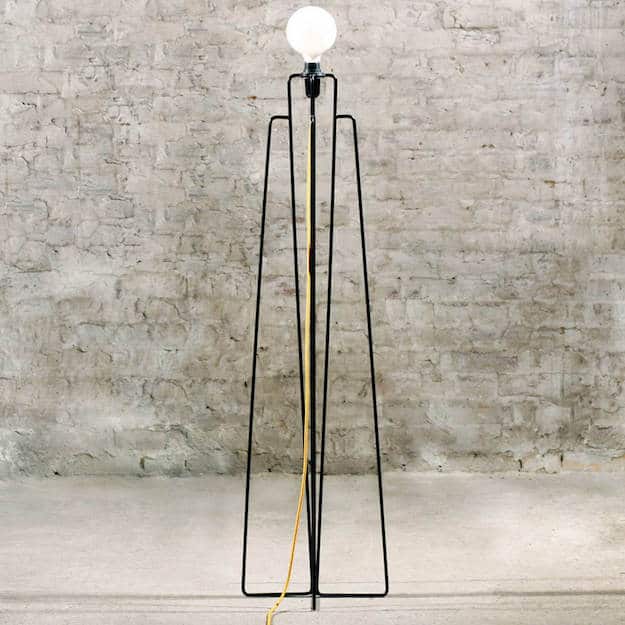 Minimalist? You need the Grupa Products M3 floor lamp, $390 (pictured above). We're a fan of its thin lines, modern vibes and the graphic appeal of the yellow fabric cord with the black frame. And with a leg span of 31 cm x 27 cm, it takes up less precious space than a tripod lamp. While you're there, check out the Sky Pendant Lamp by by Markslojd Sweden $158, below. Brass and exposed bulbs? Yes please.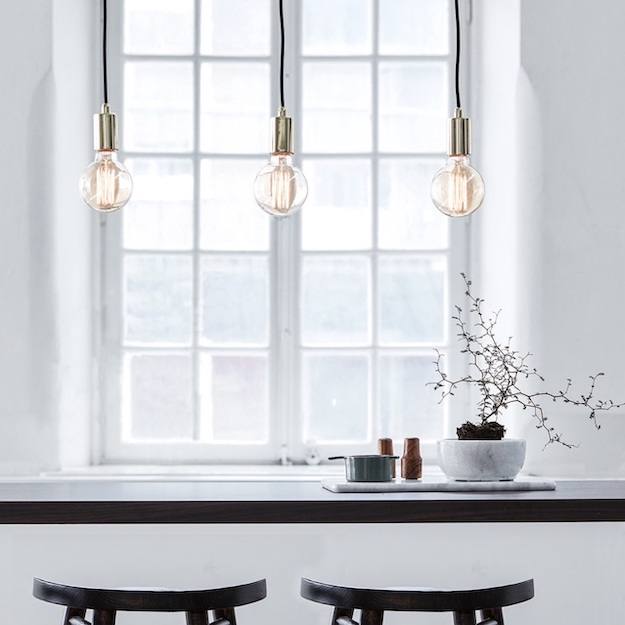 Available online at Stylodeco.
---
Journey East
We've told you about Journey East before and sung its praises as one of the most unique furniture and decor showrooms in Singapore. What we've had our eye on? The Vintage Biscuit Tin lamps by Jonas' Design, $267.50. Retro-fabulous biscuit tins from 70s-80s Shanghai have been upcycled with a rather modern touch-sensitive function that lets you dim the light or switch it on or off with just a touch.
Journey East; 315 Outram Road, #03-02,Tan Boon Liat Building, Singapore 169074; call 6473 1693
---
Where to now?
By Selina Altomonte