10 biggest design and home decor trends for 2021
Design experts and trend forecasters from around the world have already begun predicting the biggest home decor trends to come our way in 2021. And we've put together the Boulevard Top 10.
So if you're thinking about sprucing up your home, take note!
---
#1 A Clean Slate
If you're a minimalist, you're already on-trend. There's just something inexplicably peaceful about having a tidy home. If you aren't, don't worry no one is asking you to declutter like Kondo. Instead, consider investing in closed storage.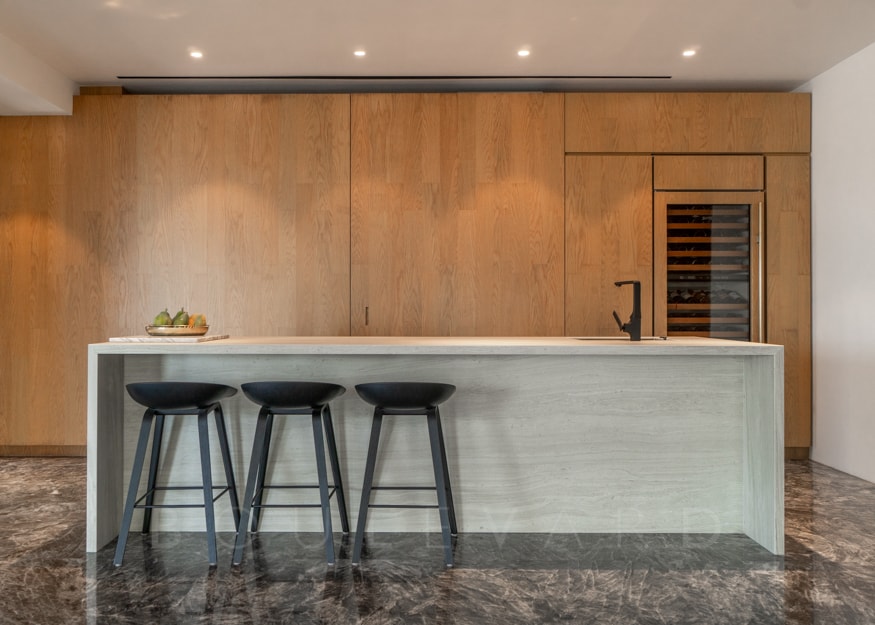 The more things are stashed away, the tidier it tends to look. Especially applicable for our work-from-home setup that's leaning towards clean-lined furniture and uncluttered desk for better productivity.
---
#2 Plant Parenthood
Let's be honest, no one is shocked to see this leafy trend on our list. At the rate at which everyone's embracing plant parenthood, we reckon this one's here to stay for a long time. Taking it a step further, kitchen ledge farming and balcony veggie gardens are picking up steam. #GrowYourOwnFood.
Psst: Want to turn that black thumb green? We've got you. We caught up with Denise Law, founder of Tumbleweed, to dig deeper.
---
#3 All for Feng Shui
"As a metaphysical science, feng shui is invested in the alignment of qi that is in the natural environment," said Data Joey Yap, founder of the world's biggest feng shui institution. The waterfall image below, for example, was intentionally positioned by homeowners who worked with interior designer Make Room and a feng shui master — flowing water represents abundance. Distilled to its core, feng shui is all about harmony, calm and balance. And considering the chaotic times we live in, we sure could use a healthy dose of that.
---
#4 Care for Some Cottagecore?
If it looks like your grandma's house or perhaps something out of a Jane Eyre novel, you're doing it right! Cosy, whimsical and nostalgic — Cottagecore is all over the social media and experts believe this trend will peak in 2021. It throws minimalism out the door and adopts a "more is more" policy that romanticises rustic rural life.
It's a chaotic overlap with a mix and match countryside elements: nature, lace, vintage anything, botanicals, woodland creatures, florals and such.
In fact, Cottagecore is more than just a fashion and design movement. It's a lifestyle that celebrates slow living, gardening, cooking, handicrafts, DIYing and hobbies that would make grandma proud (see: needlepoint and embroidery).
For starters, here's our comprehensive list of vintage and antique furniture stores in Singapore.
---
#5 Keep it Neutral
Cream, warm white, grey, beige, greige (grey + beige)… neutral colours are all set to take over in 2021. Colour palettes will welcome warmer neutrals for its innate ability to create a calm and peaceful vibe.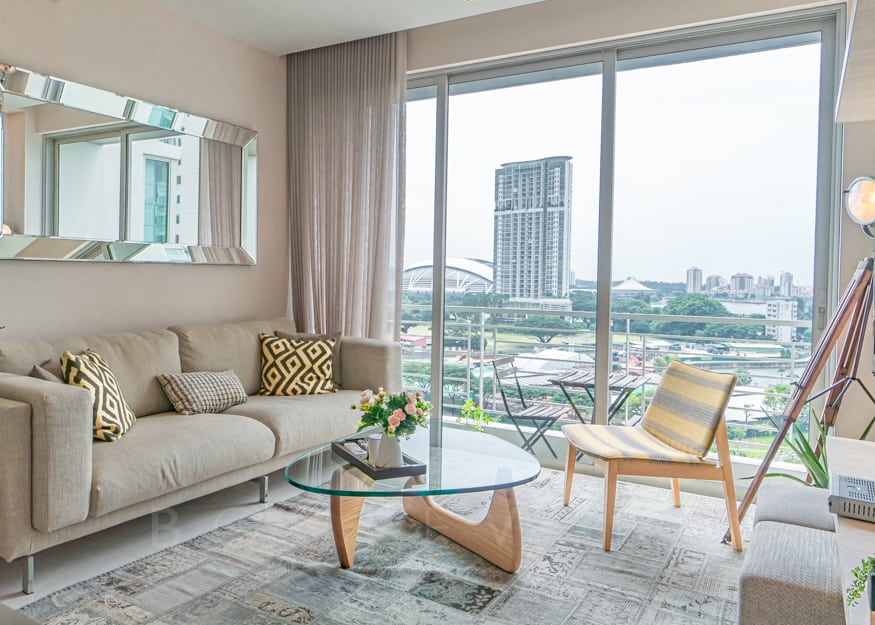 Want something warmer? Shades of brown have been particularly celebrated for being cosy. On the other end of the colour spectrum, rich navy blue continues to be favourite and it pairs well with neutrals.
---
#6 Make it Multifunctional
The truth is our urban homes are getting smaller in size. While everyone's spending a lot more time at home, it's time rethink our spaces and their purpose.
Dining tables are doubling up as home offices, bedroom nooks are turning into craft corners and living rooms are proving perfect for an online yoga class. And multifunctional furniture is gaining popularity too. Much like our spaces, we want our furniture to be flexible and multi-purpose too.
---
#7 Make Sustainable Efforts
Born out of a necessity (see: climate change), this home decor trend is certainly here to stay for years to come. Product and furniture designers are crafting pieces using new bioplastics, organic and reused materials and low-impact pieces. (Such as this amazing lamp from Journey East, below.)
With vintage being in vogue once again, older pieces are finding a new lease on life. Homeowners are recycling more and opting to reduce their household trash by banning single-use plastics, repurposing trash, opting for reusables, home composting et al.
Start somewhere. Here are our 7 sustainability tips for a greener home
---
#8 Ticket to Japandi
A marriage made in decor heaven, Japandi is essentially a harmonious mix of Japanese and Scandinavian design styles. It's surprisingly easy to see how these two aesthetics can work well together. Think form, functionality, simplicity, plenty of natural light, textured textiles, warm-cool colour harmony and light wood furniture.
---
#9 Rollin' in Rattan
Unless you've been living under a rock, you know everyone's in love with rattan these days. Design experts believe this relationship will sail through to 2021 too. Apart from bringing home that tropical feel, rattan is also a sustainable choice.
Other organic materials and fabrics like cork, silk, untreated wood and wicker are bound to find their way home too. Why? Apart from its obvious connection to nature, most organic products are artisanally made by small business and often sustainably produced.
Looking for fuss-free ways to zhush up your apartment with tropical vibes? Art historian and ace curator Anna Layard of Layard Interiors walks you through it.
---
#10 Take it Outside
We've been bringing home plants for a few years now but 2021 might see us taking our indoors outside. Fortunate enough to have a balcony, patio or garden?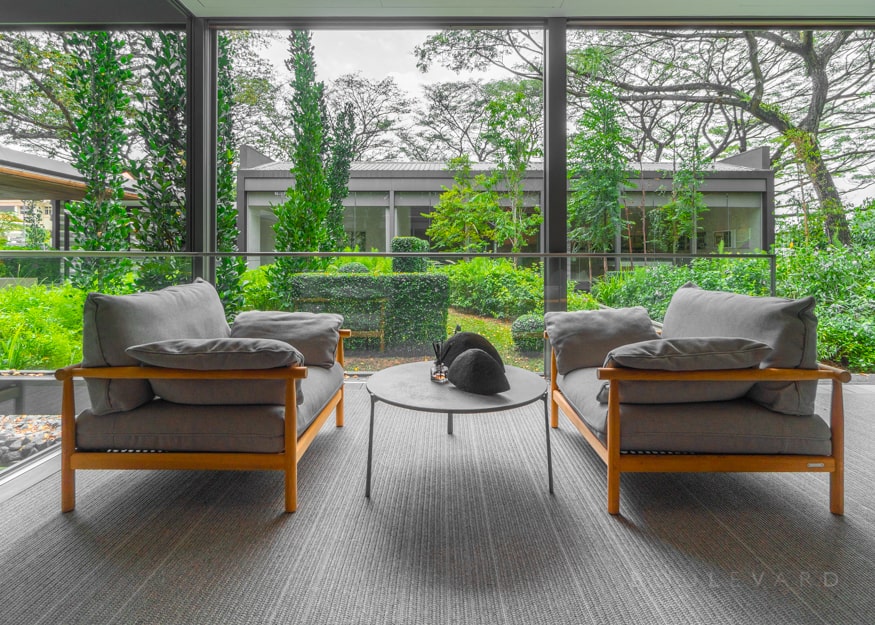 Make the most of it by turning the outside into an extension of your living or dining space. Soften it with cosy seaters, outdoor rugs, puffy cushions, lights and potted plants.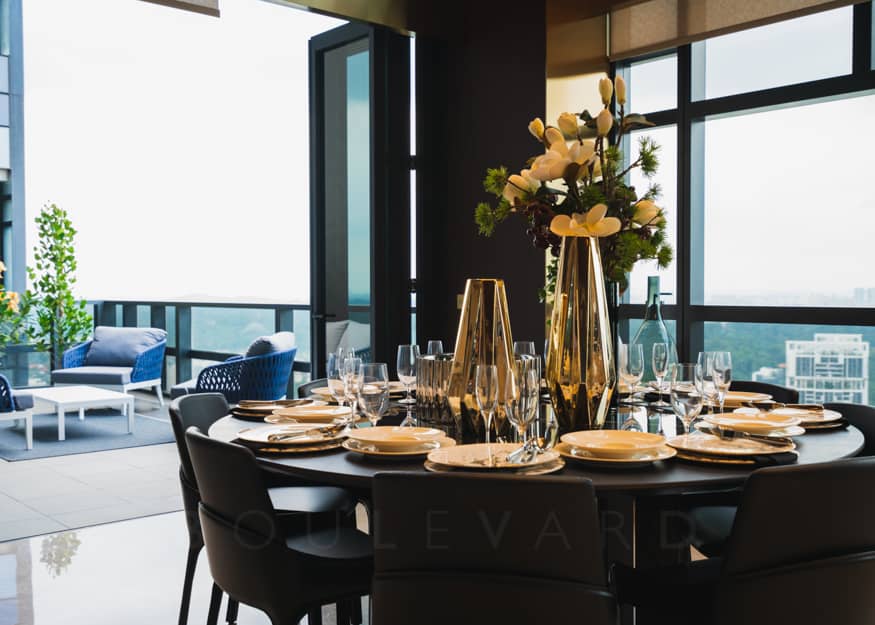 ---
Where to now?