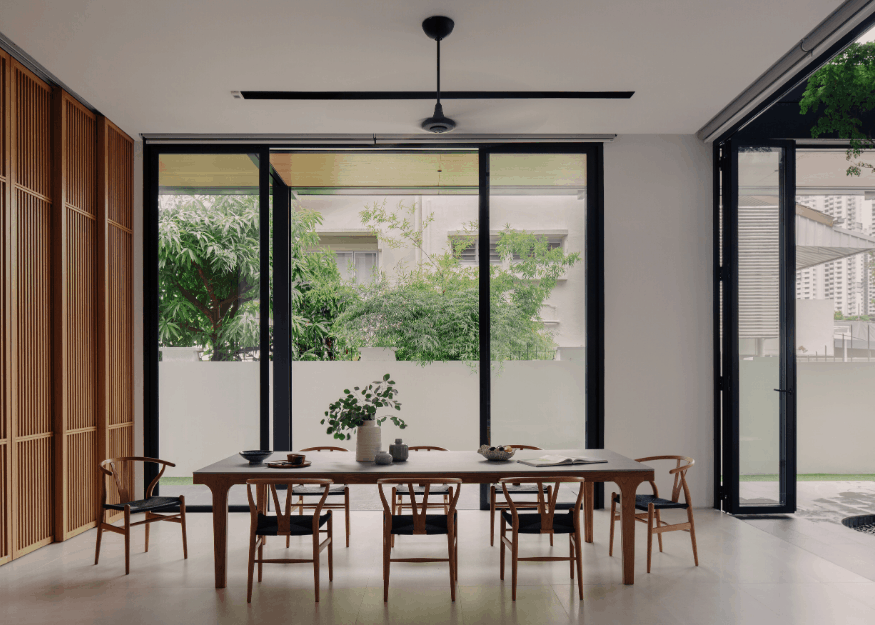 In conversation with interior designer Stacey Leong
Fresh, contemporary and all kinds of chic, Stacey Leong's homes are Pinterest-worthy.
From her design studio Stacey Leong Interiors, she brings a unique design philosophy to every brief, whether it's styling a single room or working on a landed home. Her deep respect for functionality combined with a keen eye for detail is nothing short of impressive.
We caught up with the interior designer and stylist to find out why storytelling is an integral part of her process.
---
Take us back… when did you decide to be an interior designer?
Stacey: Back in 2014, it took two years to design and build our first house. It was also my first project. We had a 60s corner terrace house, and I started moving rooms around to reconfigure the home. We were keen on generous outdoor spaces so we had a beautiful terrace worked into the side of the house.
This along with the full height French doors throughout the house, filtered so much light into the house. We installed a fully charged kitchen with solid wood kitchen cabinetry, a generous island topped with Brazilian quartzite and two large sinks. Over the years, we have built some truly special memories here.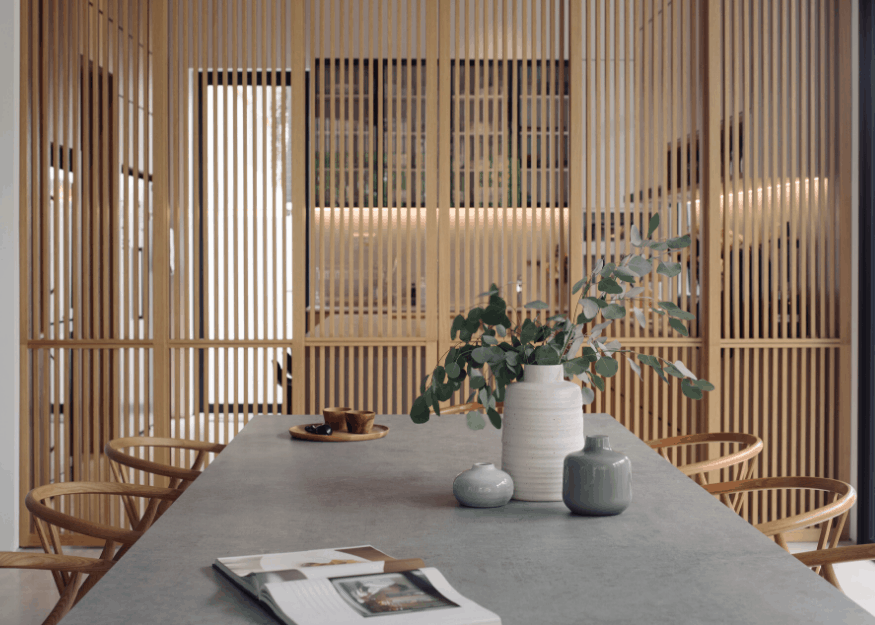 After giving birth to my son, I started an interior design diploma course with the Inchbald School of Design. Deep in the throes of new motherhood, it was a challenge to juggle being attentive to a newborn during the day and producing design projects through the night.
I opened the doors to the practice in 2018 after being approached for small jobs, a kid's nursery here, and a dining room refresh there. And it grew from that, in a very organic way, from referrals and repeat clients.
What kind of projects do you usually work on?
Stacey: We work primarily on residential projects. I have a variety of clients – small budget jobs that only need a room update to larger-scale decor projects for landed homes.
The bulk of my work focuses on full-scale renovation where we produce concept design, drawings, specification and also project manage all aspects from start to finish. These invariably are the most transformational projects.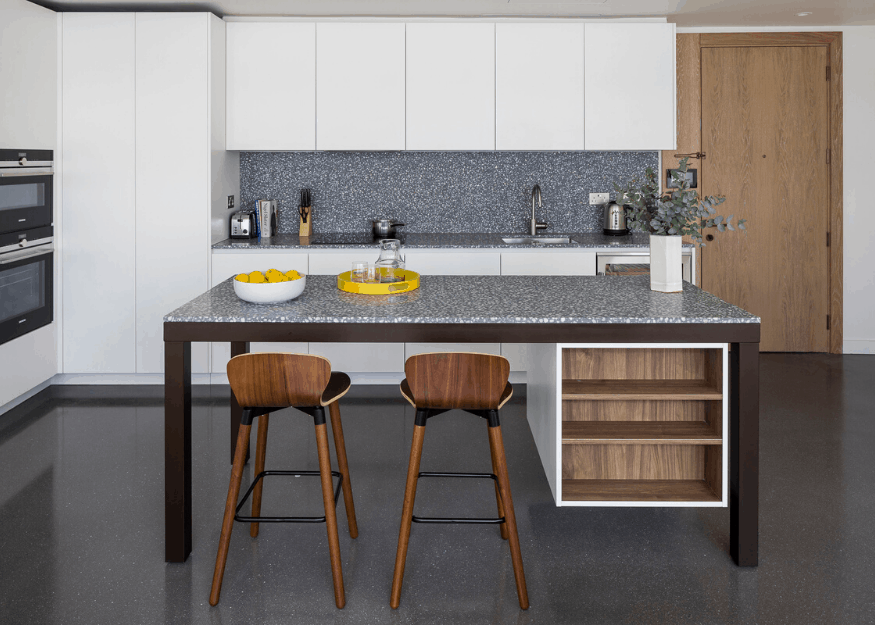 Talk us through your design philosophy.
Stacey: Design is a language I use to tell a story, weave a tale, create connections, integrate the intangibles like memories and experiences lived into a space. The process is deeply clarifying and empowering for clients.
The finished aesthetic is only one part of the transformation.
The home has to stand up to the daily rhythm and ritual of real life, not some pretend aspirational life.
What's the one part of the design process that most excites and thrills you?
Stacey: Only one? There are so many! Making the everyday mundane things delightful.
We customise all sorts of incredible solutions for daily annoyances, including hairdryer niches, built-in laundry baskets, hideaway ironing closets. An activity as ordinary as dishwashing is elevated to pure luxury by optimising the ergonomics and anchoring the space with robust materials.
It's giving thought and care to activities which traditionally were too boring to bother with or too ingrained to be questioned.
It's also really exciting when clients are willing to try something out of the ordinary, consider a different point of view, allow their imaginations to be stretched and experiment a little.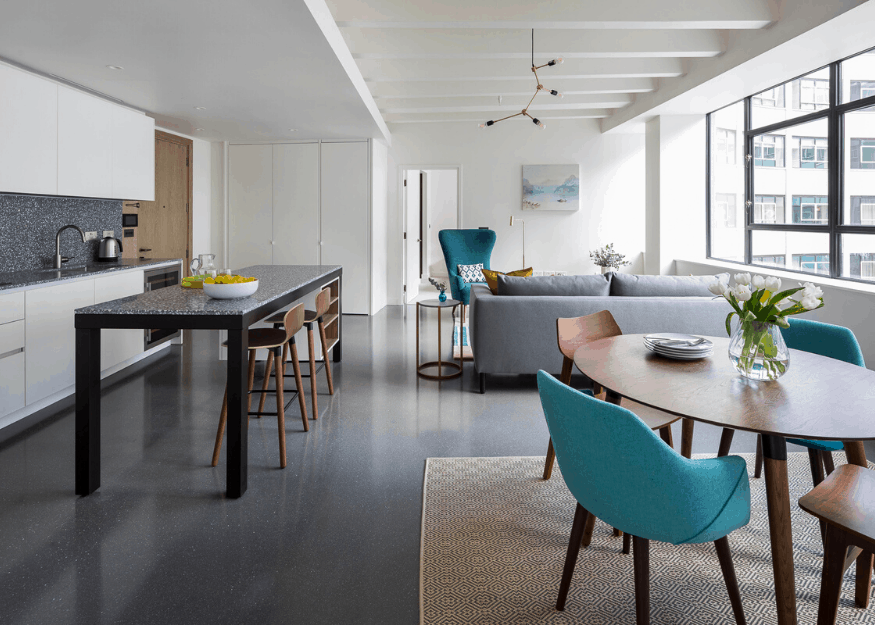 There are some really special outcomes when we take a risk, add more unpredictability, create contrast and tension. I always see the opportunity in weird requests or strange layouts.
Your spaces tell a story… tell us the tale of the Holland Grove home.
Stacey: The clients had begun on the foundation with their architects Park+Associates when they engaged me to work on the interiors and furniture.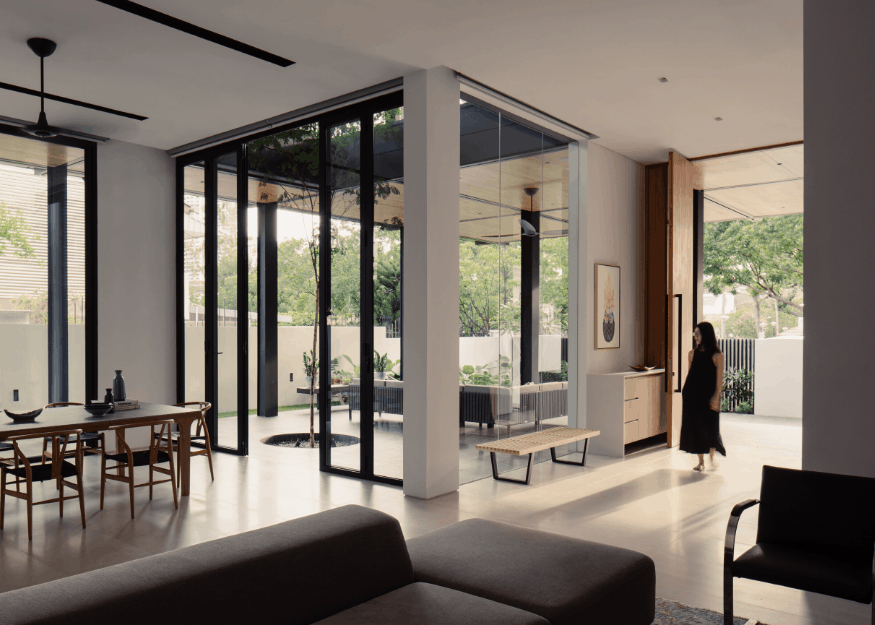 It was imperative to create a conversation between the architecture and the interiors, enhancing the fluidity of the open concept kitchen-living-dining space, and adding definition to each private room, connecting the spaces with a common thread.
The material choices were deliberated on meticulously, from the precise shade of concrete and veneers to the exact dimensions of every piece of furniture.
Food always brings families together and this young family loved their food. Functionally, this kitchen is a demanding space with hot, wet and preparation zones, three cold storage refrigerators, pantry requirements, and plenty of storage with some display cabinets. The family also wanted to congregate at the island for quick breakfasts and baking/cooking sessions and have plenty of counter space to spread out. With beautiful lofty ceilings, I introduced a mix of oak wood and matte concrete materials to complement the black window frames.
The restrained palette, with an emphasis on honest and sustainable materials reflects the owner's confident barefoot personality. Family, friendship and food are important, and they wanted lots of spillover space for large gatherings.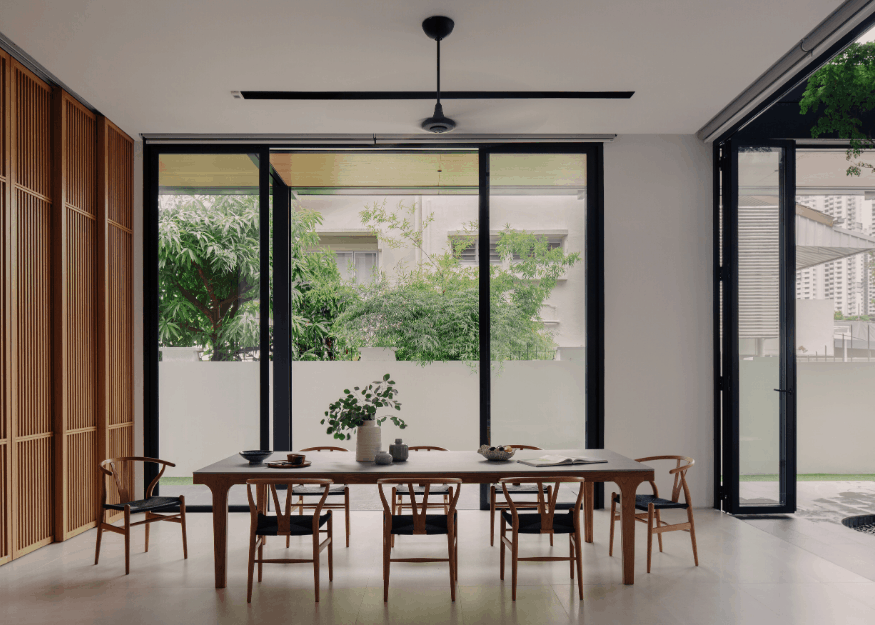 We designed and crafted a 3-metre long oak dining table topped with a concrete Dekton porcelain surface to play host to the owner's collection of 10 Wishbone dining chairs by Hans Wegner. The table's legs feature meticulously hand-crafted curved panels produced locally by furniture artisans.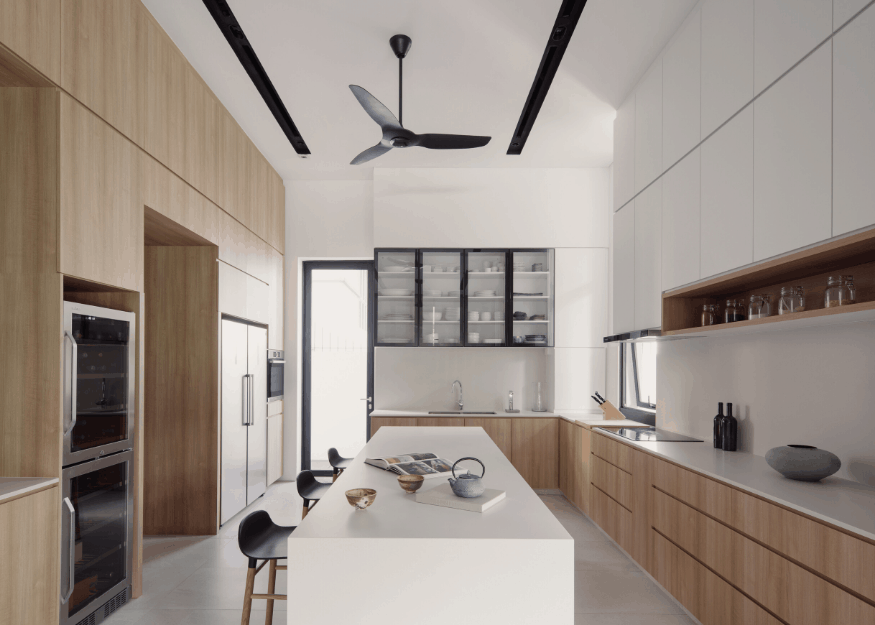 What do you take into consideration when designing for the long haul?
Stacey: I avoid copy/paste. Many copy/paste trends look odd and hollow without the right context. If you have to insert a key trend, e.g. arch doorways, always consider the scale, balance and details.
Using a fashion analogy, our clients gravitate towards understated luxury which feels amazing and comfortable, paying attention to fine craftsmanship. They aren't interested in overt kitschy fashion trends.
Having said that, there are some broad movements in design which have shifted over 10-15 year periods. We are surely and finally coming to the end of the era of 50 shades of grey which has remained a firm neutral we hung onto for years.
Personally, I prefer a more complex layered combination of materials where pieces like art or chairs can be changed out to create different looks.
So what sets Stacey Leong Interiors apart?
Stacey: The practice has a distinctly holistic process and each project is collaborative and based on reality. A significant amount of time and effort is dedicated to distilling the concept, finding the flow, visualising how people move in spaces or how they find stillness.
Although a big part of what we do is creating functional spaces, I like to build on these desires and extend them, drawing out the concept and seeing how far we can go with each project. Regardless, there needs to be beauty using colour, layers, texture, scale and volume.
My curiosity in the way people live, their hopes and dreams, and how they like to feel in a space informs a lot of my design decisions.
It's the reason why we concentrate on residential homes because families feel familiar to me. It's what I had set out doing when I built my own home. Creating spaces where memories are made, where moments are shared and enjoyed… this is what drives me daily.
Finally, what does luxury mean to you?
Stacey: To me, luxury in homes is anything which feeds your soul and keeps you grounded and connected to your surroundings, fuels interactions, inspires movement and cushions rest.
It could be a collectable where the bronze has patinaed over time and reveals its age and unevenly reflects the sunset.
It could be a marble shelf in the kitchen which reminds you of growing up in your grandmother's house. There could be an art piece or chair or lamp which anchors the room because it brings meaning and life.
Luxury is definitely about comfort and detailing.
Go further with Stacey Leong Interiors.
---
Where to now?