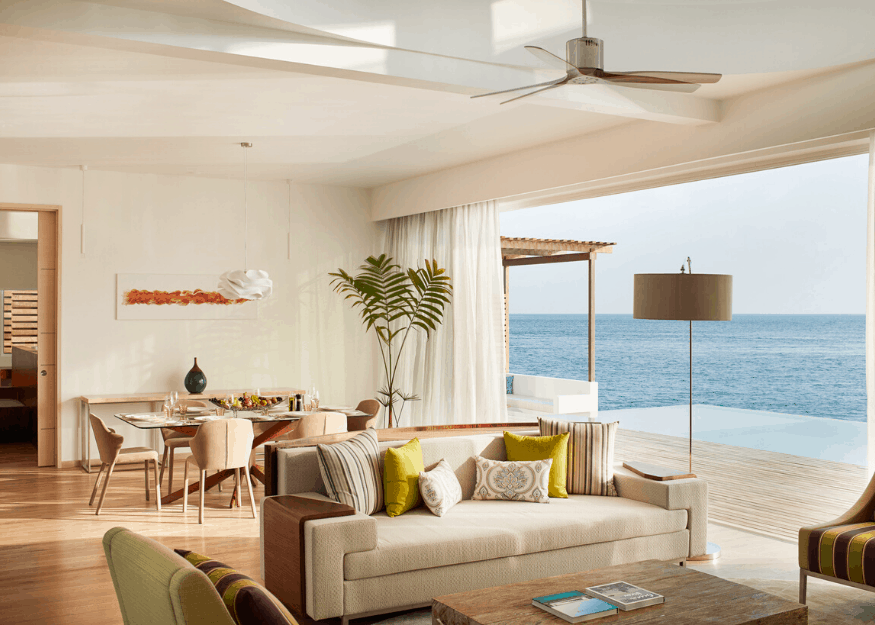 In conversation with designer and gallerist Isabelle Miaja
The Miaja touch is undeniable. It's a secret recipe that blends eastern and western design elements with Isabelle Miaja's unique brand of eccentricity.
Helming Miaja Design Group, a world-renowned design firm with a Singapore HQ, Isabelle's creations demand a jaw-drop. From luxury hotels and resorts to high-end residential projects, Miaja Design Group's portfolio is as vast as it is impressive.
Some of its hospitality projects include Sofitel So Singapore, JW Marriott Resort & Spa Maldives, Lux North Male Atoll Maldives and Club Med Sahoro Ski Resort. When it comes to residential design, the firm has worked on homes in Four Seasons Residence, The Grange, Boulevard Vue and the St. Regis Penthouse, to name a few.
Apart from interior design and architecture, her Maison Miaja empire also includes Miaja Gallery, one of Singapore's leading contemporary art galleries.
We caught up with Isabelle to chat about her unique design aesthetic and what homes might look/feel like in the post-Covid era.
---
You've been doing what you do best for more than 25 years. When and how did it all start?
Isabelle Miaja: I was studying fashion in Los Angeles when I met the person that would change my career by suggesting interior design as another course to add to my diploma. He was so enthusiastic that I decided to explore that field and that's how history was made… with a chance encounter.
I did not look back, but I did look sideways. As everything in design is connected, I have found myself taking so many journeys related in some way to interiors. Architecture has become a passion.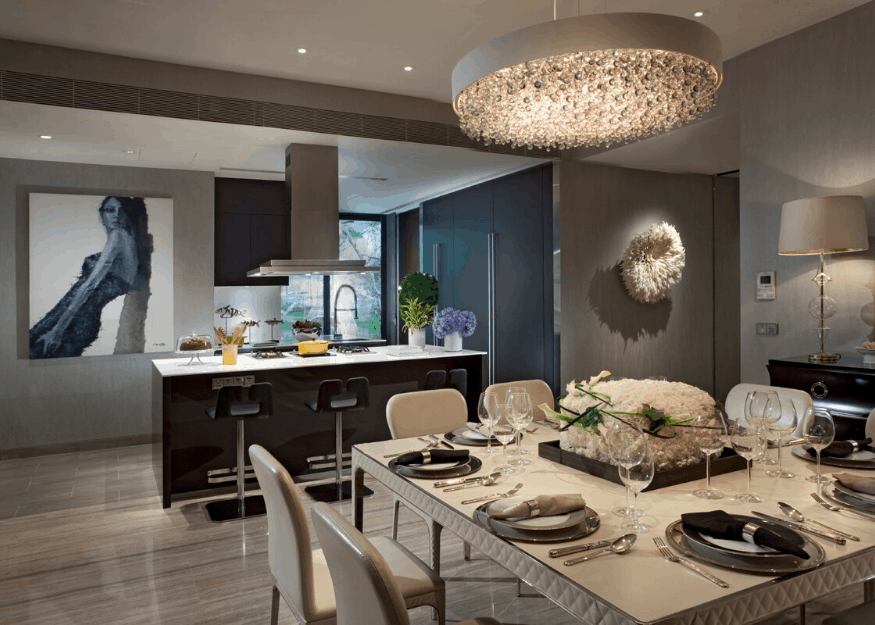 Seeing the bigger picture of a project – I understand perfectly the appeal to expand a vision and bring life to forms that become the shell to the interiors. We do this by combining the form and function and adding product design from macro to micro.
When it comes to hotels and homes, what are the true hallmarks of a Miaja design?
Isabelle: Sensitivity to the country and to the people. Each project we take on is a discovery – exploring a city or a landmark to weave in it a sense of place. We help create a bond between people and emotion by recounting a journey they can explore and relate to.
A hotel becomes part of its city and its neighbourhood. It can also stand in the middle of nature and it's important to pay heed to that as well.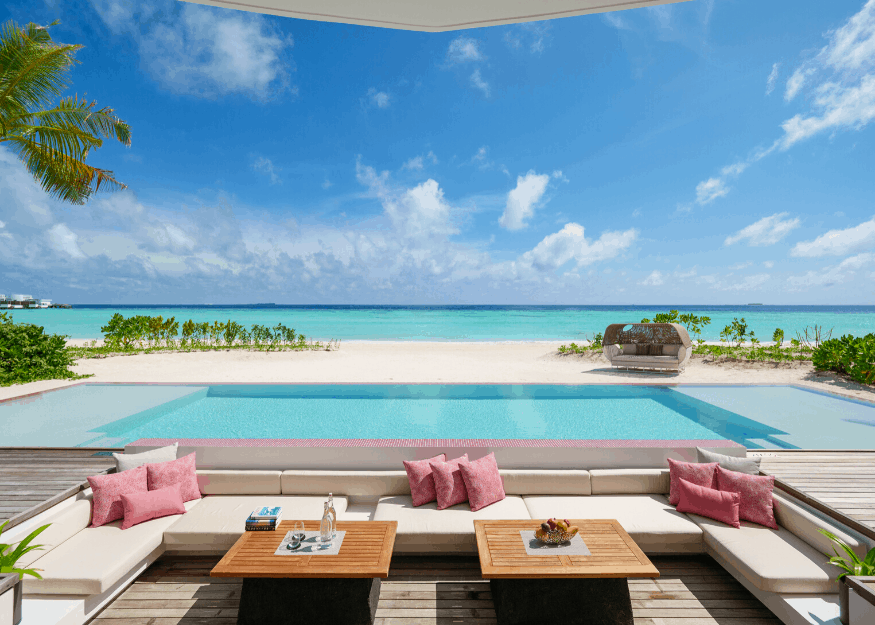 Miaja Design prides itself by its attention to details in design… for the detailing tells the story and provokes emotions one gets attached to. We bring the traveller on a journey and we hold his/her hand from the entrance to the room.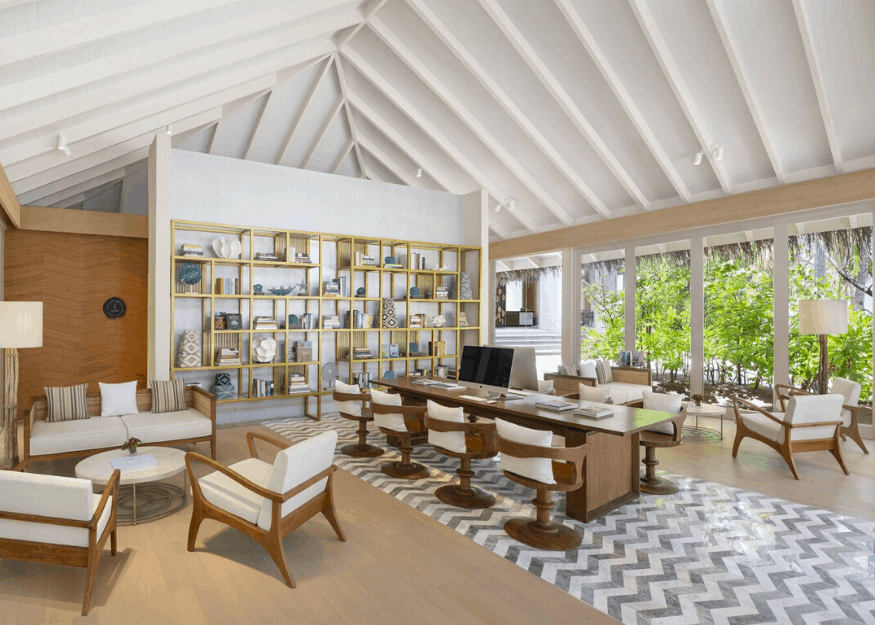 Homes are different, expressing an individual or a family's dream is more complex. It demands even more sensitivity and more abstraction as a designer. One has to remember, we are not designing our own home – we are just the hands and minds translating someone else's desires and expressing them through shapes, forms, colours and style.
We have to guide and recommend and yet stay impartial. But the most important part is listening. It's the best virtue for an interior designer!
Your spaces are sophisticated with a pleasant touch of humour and eccentricity. Tell us more about your unique design aesthetic.
Isabelle: I'm indeed quite eclectic! I love learning the different styles of design through history and understanding why it came about. Appreciating the works of the different arts and periods has been an enriching and essential journey.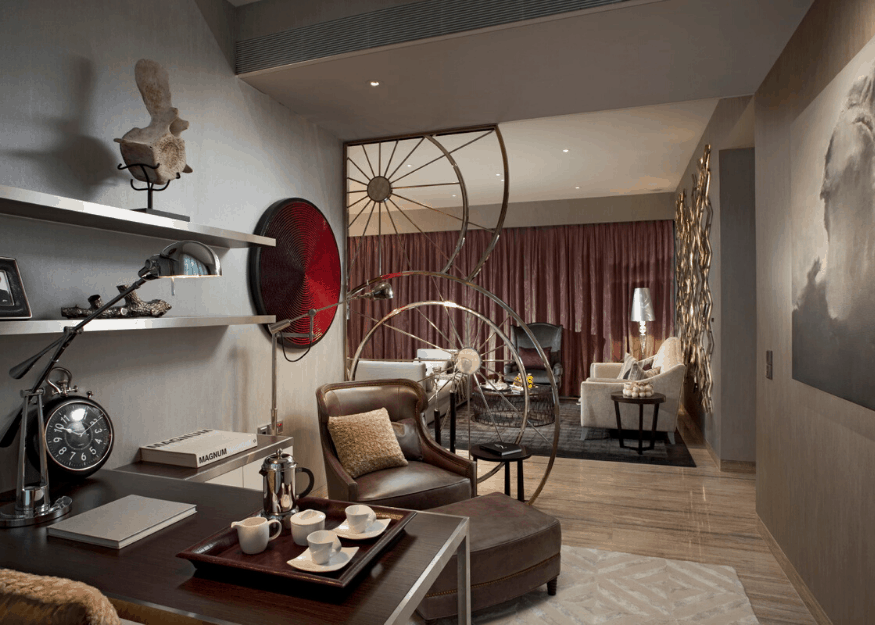 Being an interior designer, one has to understand the foundations of design – architecture, design, art and all its derivatives.
One needs to know the past to be able to create a style that lasts.
We are part of a world that's interconnected. We do not create in isolation. Movements are not pushed by a singular person but created by several minds that capture the world we live in. I am part of this creative thinking and I add my personal experience to contribute to the fabric and diversity of the design world.
My past, birthplace, family and ancestors contribute to my own personal foundation and gives me the power to explore my own identity and stay true to myself.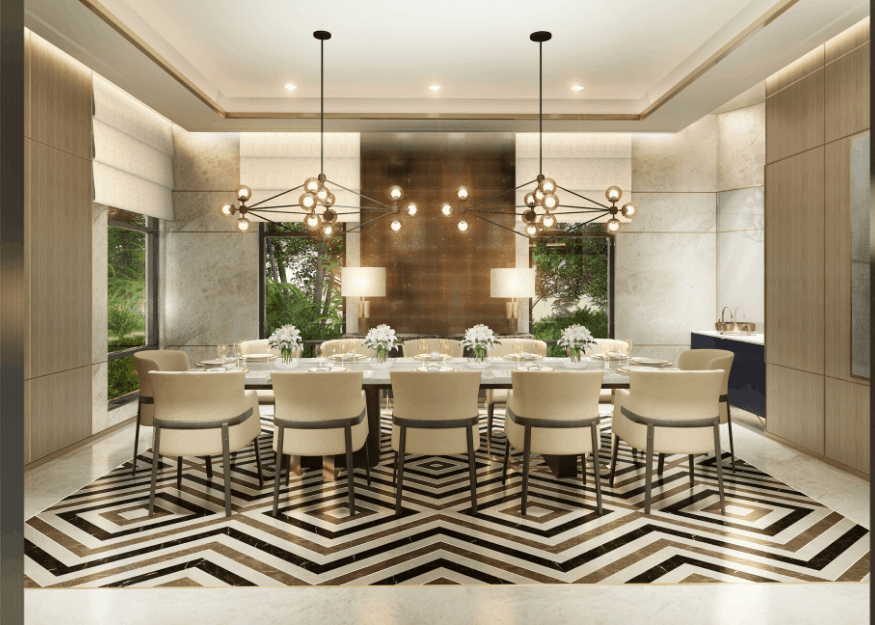 Walk us through one of your most recent residential projects in Singapore.
Isabelle: I have been working with a family on their fourth consecutive home, and this relationship spans over 20 years. Each time they push open the door to my design office, we start a new venture together.
Creating their new home is always an amazing journey. As we move on with life and with our experiences, we bring to the table a new array of wishes and desires. It's always rewarding to see that I am still given the chance to explore different styles with them. Keeping our friendship and working relationship intact, we continue to create new homes together.
We are now so well connected that working together has become easy – throwing ideas, trusting and supporting as we start a new journey.
You've designed several high-end residences in Singapore. What does luxury mean for homes in Singapore?
Isabelle: I see luxury as having the opportunity to work with noble materials – creating harmonious spaces, bringing unique 'savoir-faire' and introducing the latest designs and workmanship.
All so each project breathes uniqueness, elegance, style, as well as the simplicity of forms. All while giving each element space to breathe and exist on its own.
Opening the doors to a high-end residence should be like a discovery that keeps on going – materials married in unique stylish ways, spaces that shine with amazing attention to detail and a high sense of proportions. It's about colours, textures and forms that make the most of the rooms.
A space that lets the light come in to dance and create shadows to give a unique depth to a design. The right lighting and art bring the final touch to a well-appointed room.
Tell us more about your new blog series, 'Designing Homes by Isabelle Miaja'.
Isabelle: Last week's design topic was titled 'Modernism' – the name given to Art Deco style at its beginning. I have rediscovered the style with enthusiasm and am working with it with several residential clients.
The amazing part of Art Deco is how distinctly each project can be designed depending on the approach you take. My personal take on that style is bringing in the art's curatorial touch by marrying an artist to a room with their unique medium approach. I enjoyed writing that blog post and creating a design that's the pure interpretation of my imagination.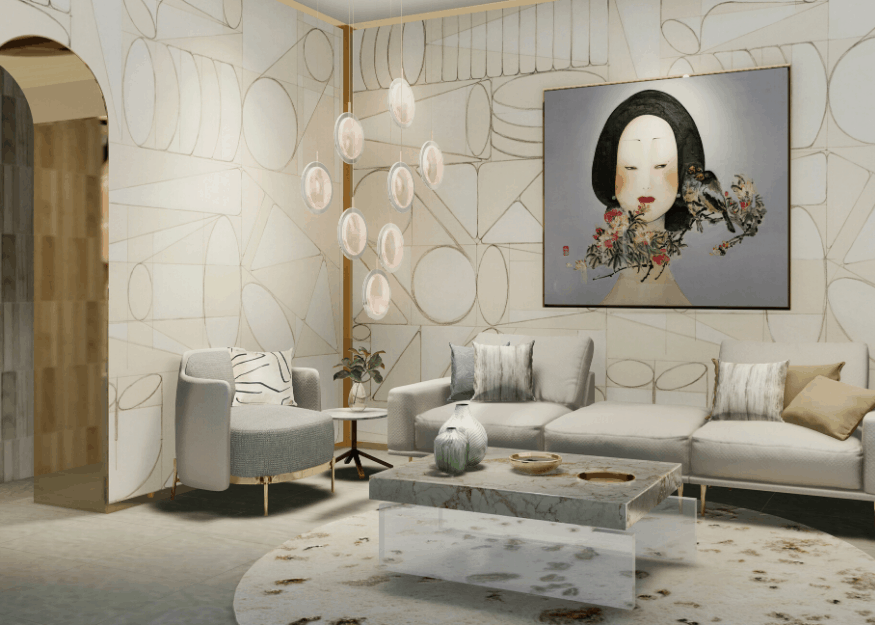 Trend forecaster Li Edelkoort recently said that the coronavirus pandemic will offer 'a blank page for new beginnings'. How differently, do you suppose, will we interact with our homes post Covid-19?

Isabelle: We have lived more outside than inside in the past few years. We've been running everywhere and have learned different ways of experiencing travel. We have put a lot of energy into exploring the world and we have been so focused on what people tell us is the 'dream life'.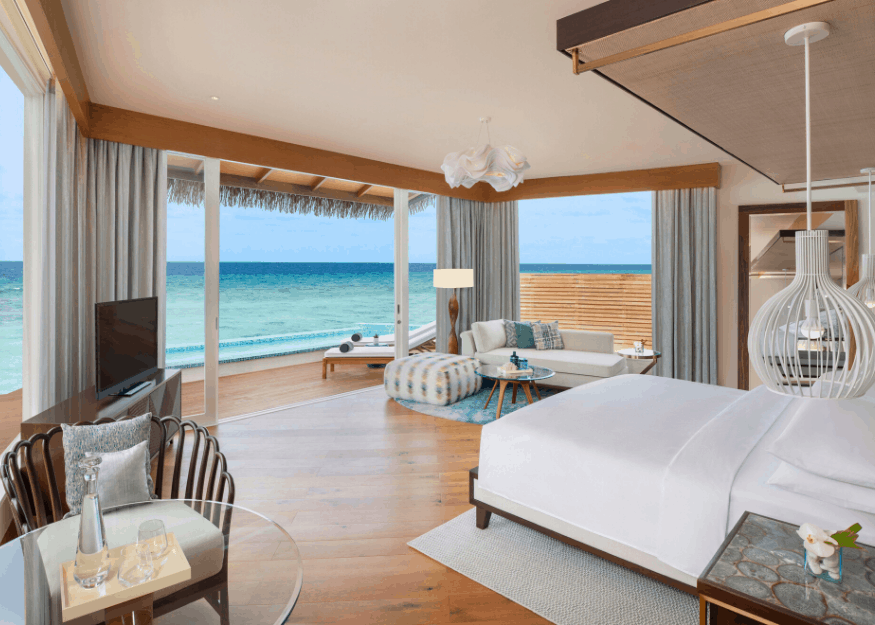 But we have forgotten the meaning of home and interacting with our own spaces. The pandemic has given us our own sense of living. It has given us back the power to make our own choices with less interference from the influencers.
A balance is to be struck once we're free to be out and about – to make the choices that make us truly happy and regain control of our likes and dislikes. We've taken the steps to choose for the betterment of everyone and it's important to remember to make the choices that matter to us as individuals too.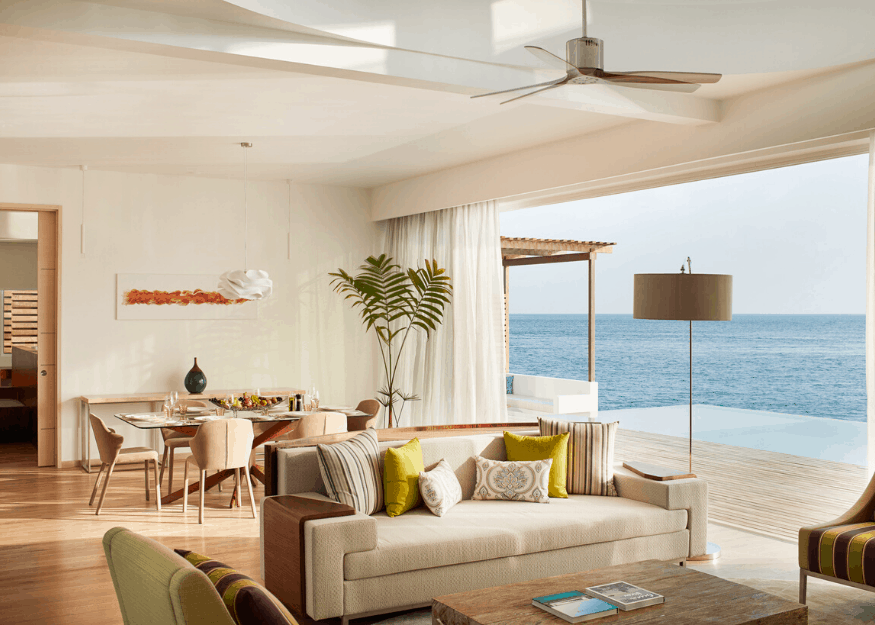 I hope we'll retain our new habits. To value our home as a place to rest and relax. To value our togetherness with family and enjoy sitting around the table and sharing a meal. To keep at bay the noises of the world that will beckon us to run out, of what for a while was the best sanctuary, our home.
Making a home, I hope, will be about design but also about a new frame of mind.
Go further with Miaja Design Group.
This post was first published in June 2020.
---
Where to now?