Seven red hot sustainability tips to green your home
Scandi chic, mid-century modern, boho or rainbow – it's simpler than ever before to design an eco-friendly home for you and your family. Whether you're living in a rental or own your own slice of paradise, these tips will have even Kermit shouting: it's easy being green!
---
Hot green tip #1: showers
If there's one place in your home that you should really make an effort to green, it's your bathroom; the place where gallons of water is likely wasted on a daily basis. First stop, your shower. While taking shorter showers is the obvious answer here, another great way to take action is by simply swapping out your shower head to a low-flow option.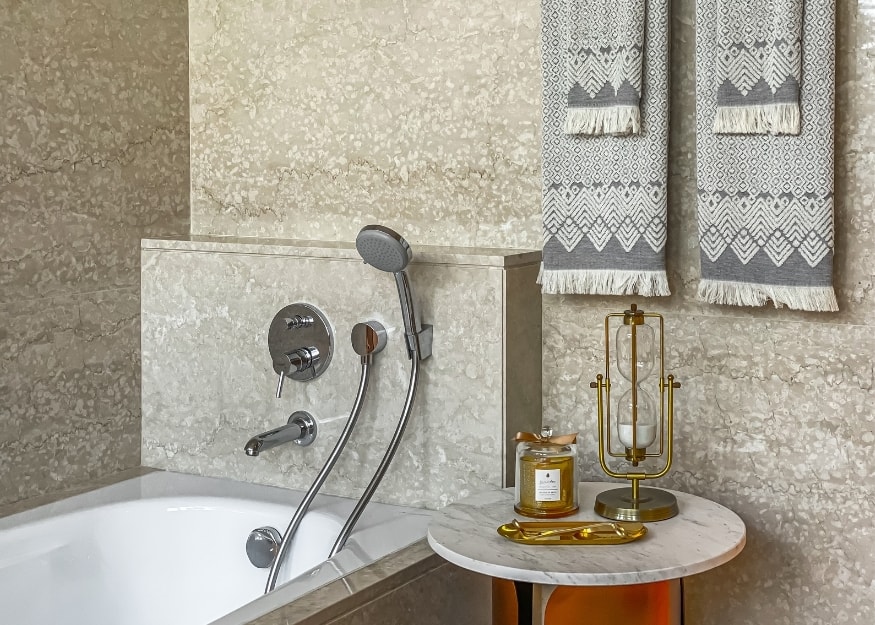 Did you know that ordinary shower heads will use up to 10 gallons of water per minute? That's around 200 litres in just five minutes! A low-flow version will bring this down to around two gallons per minute, without taking away any of your precious water pressure. Plus, you can even find options with in-built water filters to get rid of all those excess chemicals and nasty toxins that you want to avoid getting on your skin (not to mention pouring down the drain).
---
Hot green tip #2: toilets
Staying in the bathroom, it's the toilet that is one of the biggest offenders when it comes to wastage, accounting for up to 30% of all water used in your entire home. If you aren't lucky enough to live in a new build with a smart toilet, then a good option is to install a dual flusher so you can cut down on the amount of water that is going down the drain with every flush.
"Toilets can impact largely your home's water consumption, so it is very important to make sure that you have a water-conserving toilet," explains Rob Zimmerman, director of sustainability at Kohler. "Every market offers different options in highly efficient toilets, and dual flush toilets are a popular way to increase your home's water efficiency while still offering excellent performance. A great resource for more information on water savings in Singapore is PUB."
---
Hot green tip #3: dryers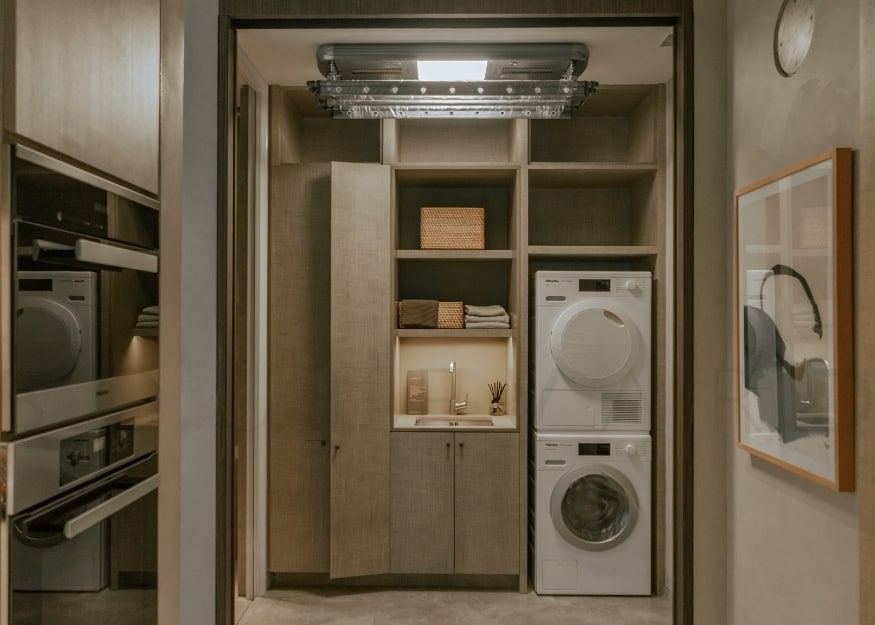 Yes, dryers may be convenient appliances, but reducing your reliance on them will definitely help the environment, and preserve the integrity of your garments to boot. While a fridge running 24/7 for an entire year will emit just over 100kg of carbon dioxide, using your dryer only twice a week over the course of a year will produce twice that amount (there's a reason very few dryers have an 'A' energy rating).
Line drying just once a week would be a great goal to have if you're looking to make your home more eco-friendly. Of course, cutting down on your loads of drying also helps to cut down your energy bill, making it a win-win situation all round.
---
Hot green tip #4: air con
I accidentally stumbled into an HVAC convention in Shanghai once; who knew there were so many heating, ventilation and air conditioning options?! While opting for an energy-efficient HVAC system will help you save on power costs, another excellent habit to get into is simply using a fan instead. Much of the time you don't need the air chilled so much as moved around a bit!
"In typical Singapore households (apartments or HDB flats), more than a third of all energy is spent on air-conditioning," says Shengkai Chiu, energy & sustainability manager at JLL Singapore.
"A simple tip is to set the air-con on a timer (e.g. so it turns off 30-60 minutes after going to bed) and let a fan provide the ventilation for the rest of the night. As the body temperature and ambient temperature both drop during the night, a mechanical fan is typically enough to keep a comfortable sleeping environment. Our monthly electricity spend has reduced for our family of five by $50 per month by adopting this practice."
---
Hot green tip #5: power
No matter how green your home is, you're never going to be able to live without hot coffee, clean laundry and fresh food. And what do those things all have in common? The power of power.
When moving into a new home, or if you're just trying to make your apartment more eco-friendly, be sure to hunt down a green energy provider. In Singapore, you can opt for a range of deals, including partial or full solar energy plans and carbon neutral options too. Geneco, iswitch, and Sunseap all offer a selection of plans, so you can choose what suits your home best, and give the planet a little extra love at the same time.
---
Hot green tip #6: paint
In the mood for a reno and looking to paint your walls? All paint is not created equal. "While a lot of paint providers make claims around including eco-friendly characteristics, it's important to do your research when it comes to finding truly environmentally safe products," explains Joakim Cimmerbeck of Swedish eco-friendly paint brand eico.
"Paints made with the environment in mind are not only better for your family and colleagues due to their lack of toxins and VOCs, but they're generally made of higher quality ingredients too, meaning they are more durable in the long run."
---
Hot green tip #7: lightbulbs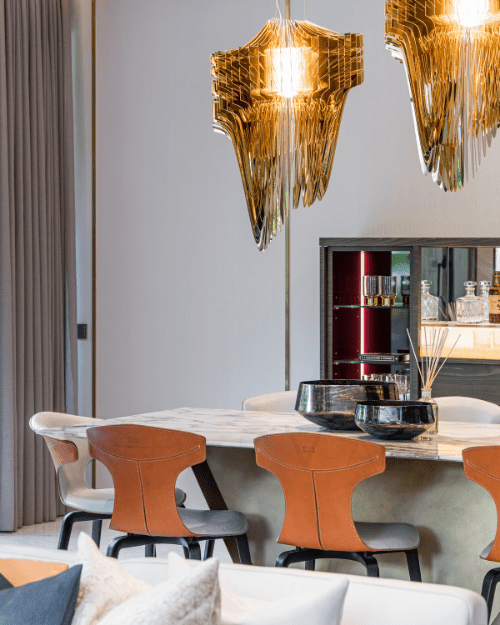 Lastly, and perhaps most easily: lightbulbs. One very easy fix when it comes to making your home more eco-friendly is swapping out all your bulbs to energy-efficient versions. Both CFLs (compact fluorescent lamps) and LEDs can use less than one third of the power of standard bulbs, and they last much longer too.
Alongside the practicality of changing your bulbs over, it's a good idea to get used to switching off your lights when you're not using a room, or to have motion sensors installed.
---
Where to now?