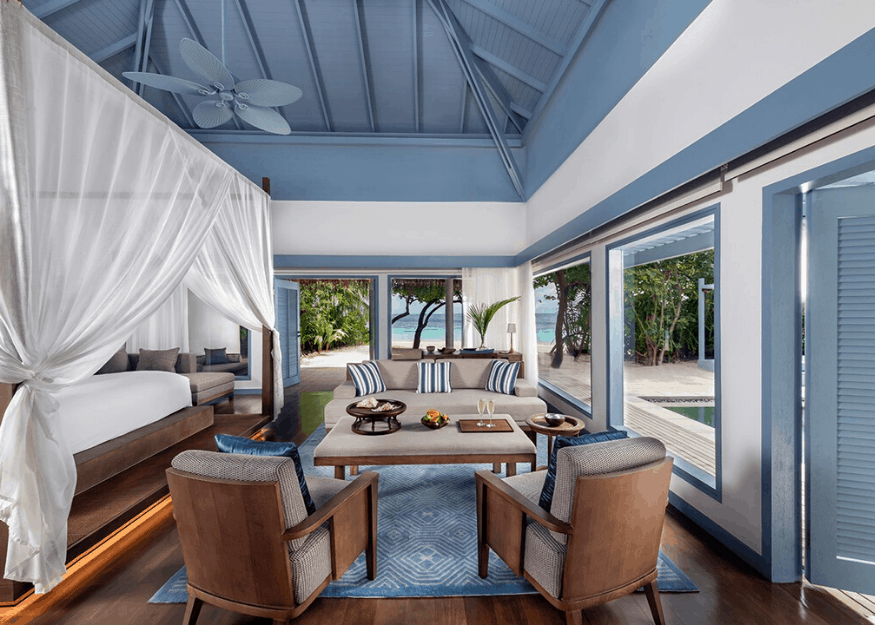 In conversation with Blink Design Group: luxury hotel-like interiors
You've probably already stayed in one of their creations – think Capella Singapore and Shanghai, The Capitol Kempinski Singapore, Six Senses Uluwatu, Four Seasons Resort Bali at Jimbaran Bay, Fairmont Sanur Beach Bali, Jumeirah Dhevanafushi Hotel Meradhoo in the Maldives and many more.
Ever since it was founded in 2006 by American-Japanese architect Clint Nagata, this architecture and interior design firm has been hard at work crafting one spectacular getaway after another.
For each project, the studio explores vernacular styles, cultures, arts and history to create a distinct experience that's sophisticated, subtle and in harmony with the land.
We caught up with founder and creative partner Clint Nagata and managing partner Rengy John to chat about their award-winning studio and the changes they foresee in luxury travel. Plus, Clint shares his top five design tips to turn your home into a hotel-like sanctuary.
---
What's your studio's origin story?

Clint: In 2006, I was still living in Honolulu in Hawaii and would make a monthly commute to Asia for work. So enamoured by the beautiful exotic locations and rich cultures in Asia, I decided to take a leap and move to Bangkok where I started the firm.
Back then, we mostly did architecture for resorts in and around Southeast Asia. Fast forward nearly 14 years and a lot has changed. While we are still focused on hotels, we've pivoted. Now, we've been able to establish ourselves in interior design. We've had the opportunity to work on some wonderful projects in amazing locations such as Australia, Kyoto, Seoul, Dubai, Hong Kong, and even in our backyard in Phuket.
What would you say are the true hallmarks of a Blink-designed resort?

Clint: Our designs are modern, owner-crafted, culturally respectful, and brand-centric. They feel as if they have grown out of the very ground they sit on. There's a sense of familiarity and a sense of discovering something neat at the same time. Our designs also tend to evoke a sense of calmness and restraint.
Blink's portfolio is filled to the brim with incredible hospitality projects across five continents. If you had to pick a particularly memorable project, which one would it be and why?
Clint: We are very fortunate to have had the opportunity to work with amazing clients across the globe. We are currently working on two projects in Kyoto, which has been a fascinating and memorable experience.
Being of Japanese heritage but having grown up in the United States, Japan and its rich culture and history are both familiar yet foreign at the same time. The designs of both hotels are distinctly different yet both are well-scripted interpretations of the Japanese culture.
We live in strange times and it's safe to say that life most probably won't be the same in the post-COVID-19 world. How do you think it will change luxury travel and hospitality?
Rengy: We believe human beings are highly adaptable. Most of us will quickly adapt to the new precautions that are being implemented across travel and hospitality. Younger people are faster to adapt, so they will be more eager to travel as soon as they get the opportunity to.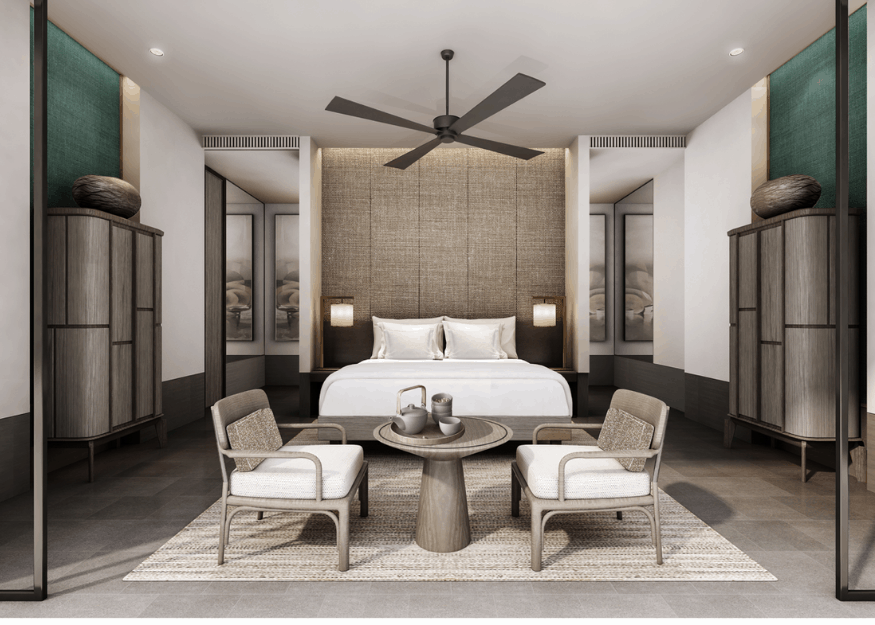 We see a potential increase in business class travel as this offers more privacy and better social distancing. Luxury hotels have more space and this is part of the experience. Therefore with clever tweaks to the check-in experience, furniture grouping in lounges and F&B, one can provide a greater sense of safety to guests without compromising the overall experience.
Our relationship with our homes has also altered. Do you foresee any changes in the way we interact with our homes?
Rengy: Yes, home layouts and furniture will need to create the flexibility to allow for working or studying from home. We will need to create privacy for video conference calls too.
Plus, people will tend to lean towards surfaces and finishes that are resilient and easy to clean. The possible use of antimicrobial coatings could be explored as well.
When it comes to hotel concepts, have your spotted a trend recently?
Clint: Bedrooms are very personal and intimate spaces. For me, a bedroom is truly a sanctuary — a place to retreat to after a long day. We are certain that most people feel the same. And ironically, these days we are trying to make hotels feel more like home.
For instance, we did a project in Taiwan and the whole concept was to transform the hotel experience to reflect that of a mansion. Different parts of the hotel were like different parts of the home. For the guest rooms, we focused on creating a sanctuary reminiscent of the owner's hometown where he spent his childhood growing up.
What does luxury mean for homes in Singapore?
Rengy: Homes in Singapore, even luxury ones, tend to be smaller than in other parts of the world. So, the maximisation and innovative use of space is important. Flexibility, high-quality finishes, amenities and most importantly, the location count for luxury in Singapore.
---
Clint's design tips to help turn your home into a hotel-like luxury retreat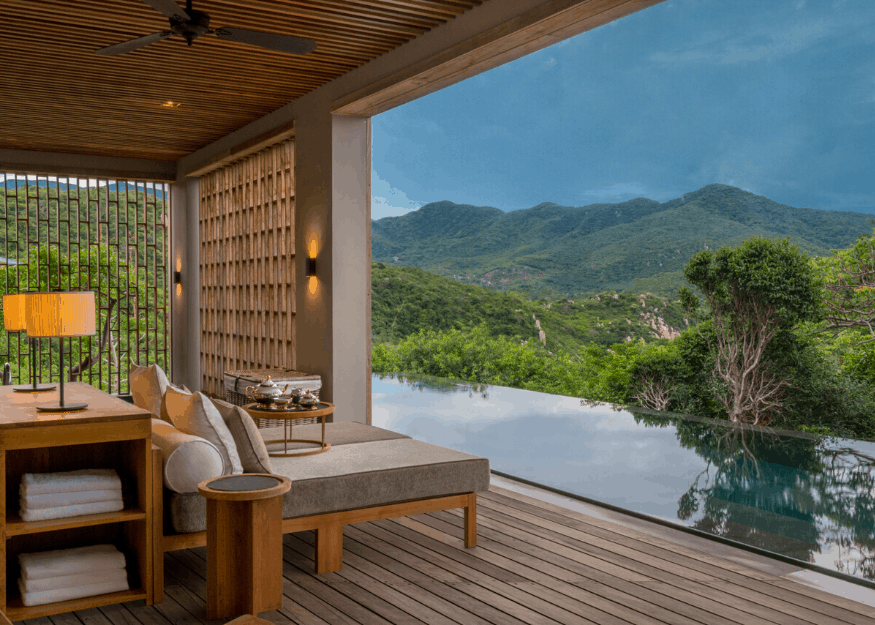 1. Create a strong connection with the outdoors by bringing outdoor materials and finishes indoors. Timber ceilings and floors always help to create a sense of warmth. It makes you feel as if you're staying in a resort. In addition, resort-style furniture such as daybeds help to create a relaxing atmosphere and can transform your home into a sanctuary.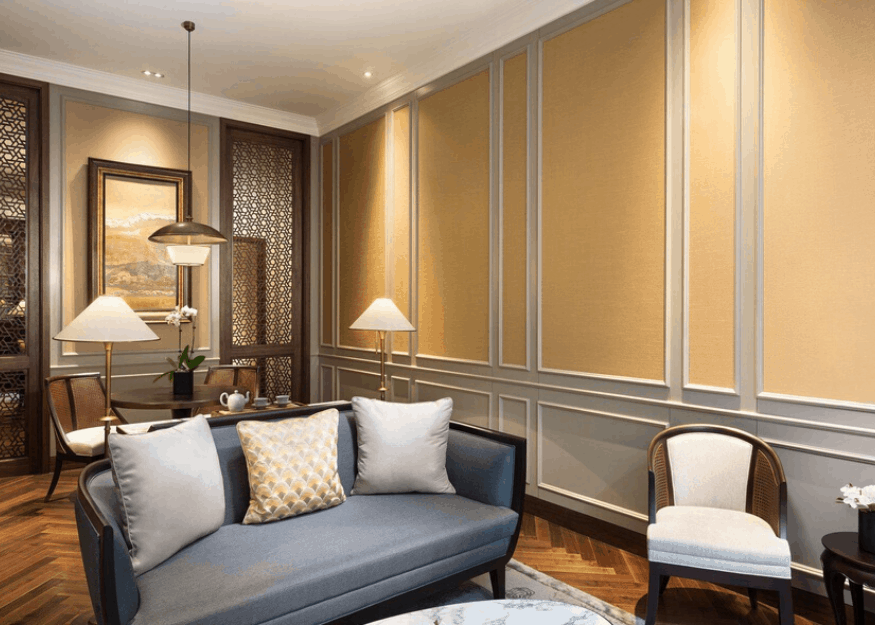 2. Create a sense of luxury through the use of mirrors to create the illusion of space and accessorise with everyday objects like books and fresh flowers. At Capella Shanghai, a mirror behind the decorative screen on the left is used to create a false door and balance the door on the right that leads to the bedroom upstairs.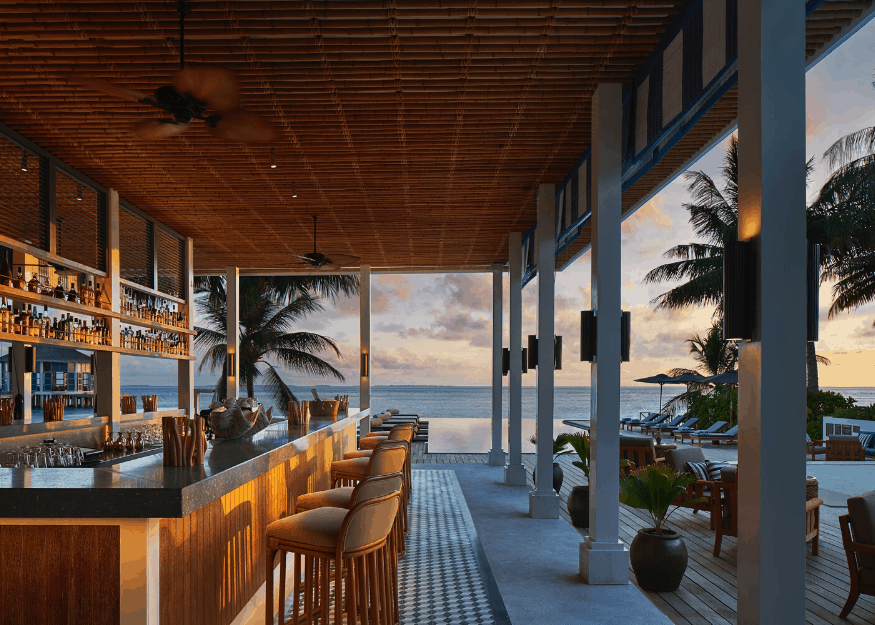 3. Bring nature indoors and use soft neutral tones with bold colour accents. At Raffles Maldives Meradhoo, the tropical colours and finishes of the bar, stools, and awning help in creating an exotic getaway. Using neutral colours with bold, light teal accents will help in capturing a sense of escapism in your home.
4. To create your own urban sanctuary, create a cosy spot to enjoy a lazy Sunday afternoon. At Capella Shanghai, the low daybed, accent pillows and built-in tables help craft a transformative, relaxing experience.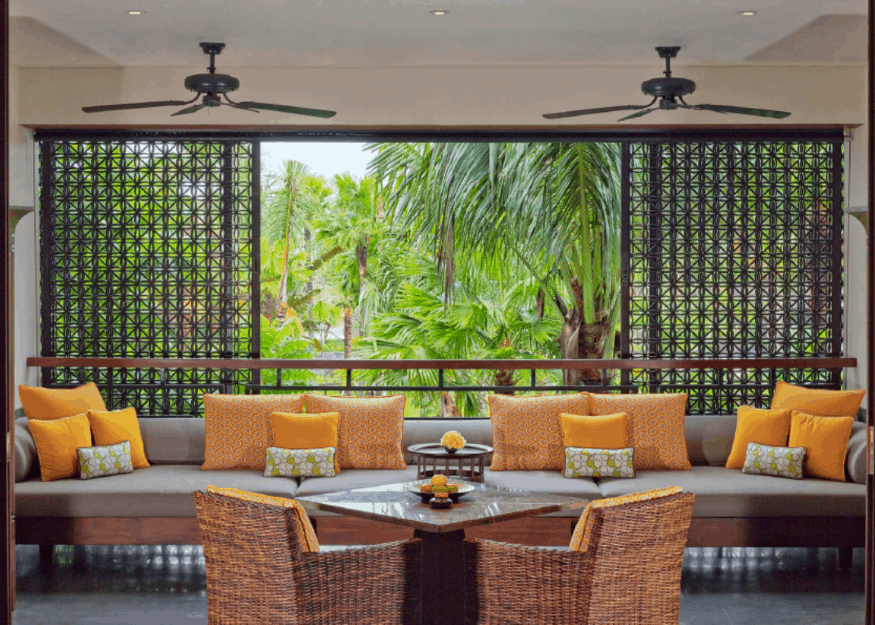 5. Create a sense of harmony and balance through symmetry. At Fairmont Sanur, the large outdoor terrace is a lesson in symmetry. The combination of double ceiling fans, cabinets (one housing a television and the other a minibar), and a long daybed against the movable metal screens help exude a sense of calm and harmony.
First published in July, 2020
Go further with Blink Design Group.
Photography by Blink Design Group
---
Where to now?