Interior design inspiration: Aiden T's Arjan Nijen Twilhaar on instant luxury
Interior design studio Aiden T's homes are striking and evocative in equal measure. Perhaps it's because founder and principal designer Arjan Nijen Twilhaar leads his client discussions with one simple yet essential question: "How do you want to feel at home?"
The Dutch-born designer fell in love with Asia while setting up offices for an American IT company back in the early 2000s. Later, he decided to stay on and start his own design firm, Aiden T, in 2005. "The greatest compliment I tend to receive is about the warmth of our design… its homey feel. While we do different styles and use various materials, we impart an intangible element too – our special touch," he explains.
Thinking of refreshing your space with a renovation? Read on as Arjan answers 10 essential interior design questions that are bound to give you some clarity and perspective.
---
But first… what sets Aiden T apart?
Arjan Nijen Twilhaar: I think what sets us apart is how we approach our projects from the start. When we prepare a proposal, we begin with the inspiration — for me, it's always about a feeling I'd like to evoke. This inspiration can come from many different things, like artwork, a walk in the park or a certain city. We then try to dissect its core elements, find the design style used and work from there.
Once we have that core inspiration, we often venture out again to find more inspiration! We take a company trip to a museum or certain places in Singapore that evoke a similar vibe. We take tonnes of pictures, and ideas start to bubble from there.
As an interior designer, I see myself more like a director and editor – streamlining ideas and concepts into one cohesive scheme.

Arjan Nijen Twilhaar
Our proposal to the client is always detailed with several boards for the inspiration, colours and materials. We plan the space and sketch out some of our ideas.
Since we are an independent interior design firm, we put together a proposed scope of works – we call it our Christmas Wishlist – and let a contractor quote on this. We never really ask for people's budget, because the scope of works can easily scale up or down. I could propose using hardwood flooring, but if the budget does not allow it, we might need to step down to a vinyl floor.
Simply put, our services are three-fold: planning, detailing and implementation. And we do interior architecture, interior design and interior decorating. We charge a flat rate based on the design area, whereas the contractor will quote based on labour, size and material choices.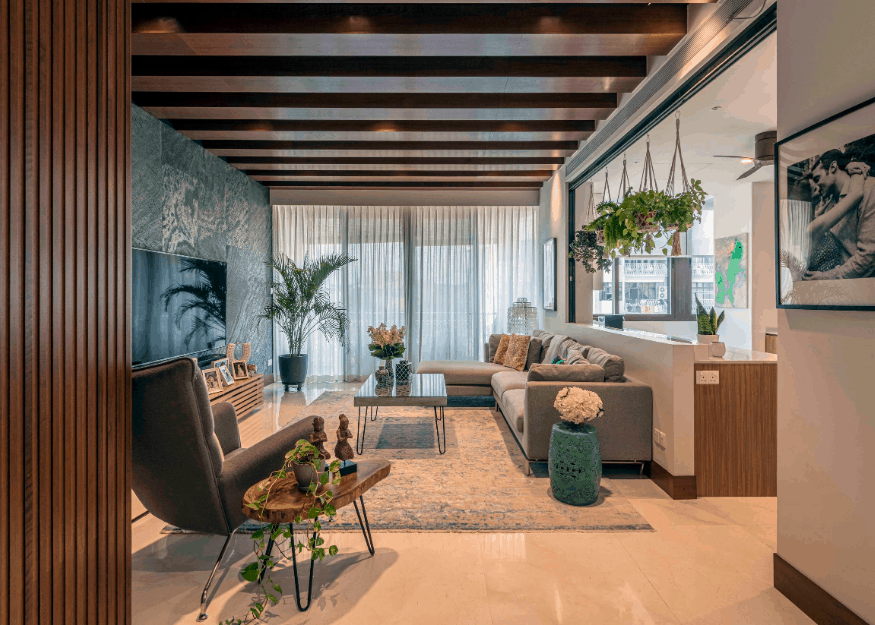 ---
1. For homeowners who haven't decided on a particular decor style or preference, where could they find inspiration?
Arjan: The key question to ask is: "how do you want to feel at home?" I ask clients about their most memorable holiday, and use that to get inspiration. Looking at pictures for inspo is a trap. Most images you find are not suitable for your home… the architecture might be different, the space planning might vary. So instead of thinking: I want a modern resort home, think of where would you want to be. Thailand will have a very different vibe, versus Bali or versus Sentosa.
Once you have your inspiration, everything else falls into place. I did a Hamptons beach house inspired home and when we were looking for furniture, the client was drawn to a sofa that did not really match the scheme. It was one of those horrid leather reclining sofas. So I just had to ask her: "Do you see this sofa in a Hamptons beach house?"
2. From a homeowner's perspective, what is the one luxury worth splurging on during a renovation?
Arjan: It's different for each individual. I'm a tactile person, so I love natural materials that will have a wonderful patina over time. So proper flooring, like hardwood, would be something to start with. Another key element is architectural details – never underestimate the impact of a skirting board, a ceiling detail, architrave or a door. If the shell of the home is done well, you can easily design the space from there.
I feel it's important to create instant luxury at home… something indulgent that you use daily. I have my morning coffee in a Wedgwood mug; I eat biryani from vintage Bernardaud dinnerware and roasted chicken in Hermès fine bone china. Drinking coffee out of a $100 mug might sound indulgent but every day I have this little slice of luxury and joy – and that's priceless.
3. What are the three easiest DIY ways to refresh a living room?
Arjan: Firstly, declutter! Get rid of all Ikea/big box/plastic items. If you need a storage container, look for a nice wooden trunk or a rattan basket. Add something with character and personality.
Next, window treatments. Never underestimate the impact curtains bring to a room. Pick a good fabric, have it measured and sewn properly. Lastly, area rugs. Having a nice area rug lifts the room.
4. When it comes to colour palettes, is neutral the way to go or is bolder better?
Arjan: As a designer, I love to experiment with bold colours, but personally, I like things calm and timeless. I'm actually on the board of an international panel to pick the colour of the year each year. Having said that, I prefer my interiors to be more neutral and timeless. It moves between cool tones and warmer hues – but I would seldom use feature walls of bold colours. I do appreciate splashes of colour or bold rooms, but I think this can also be achieved through the decoration.
If you love a rich colour palette, then I say go for it. If seeing a sunny yellow wall makes you happy, then why not. If a soft pastel pink soothes you after a long day at work, then go for that.
But if you're not too sure, then why not play with accents like bold cushions on a sofa. Your eye will rest on these before you see the sofa. So instead of a green sofa, you can get a neutral one and add green cushions. You can swap it out for orange next year for an easy fix.
5. What are the most important aspects to consider when designing a small apartment?
Arjan: Storage would be the most important aspect. Having a small home means you need to keep your clutter at bay. Of course, that starts with eliminating things that you don't use.
When creating storage spaces, make them seamless, or find an option that doesn't appear to be a storage solution. There's nothing worse than a large row of carpentry doors. Think of ways where architectural features could offer a storage solution and work with different materials to add texture. Don't rely on laminates or those typical carpentry elements.
The other thing is the furniture. Don't go too petit with all the elements, but don't pick things too chunky. Furniture on legs would probably be a good option as the eye can travel through this space.
Proportions of the room are key too – often we design with a focal point in mind. A focal point could be a painting, or curtains or architectural details. This will be the first thing you see when walking into a room and the rest of the room reveals itself slowly. If you don't have a focal point, you are taking the entire room in at the same time and it probably will look much smaller.
6. What measures can be taken for a more sustainable and eco-friendly renovation?
Arjan: I like to look at heirloom quality. Unfortunately, people often look at the cost of these pieces instead of focusing on their durability. If you lay a hardwood floor, you can sand and repolish it and enjoy it for many years. If you install a vinyl floor, there's going to be wear and tear and you'll probably need to replace it. The same goes for furniture. Often people go for cheap and cheerful, and don't want to invest in quality.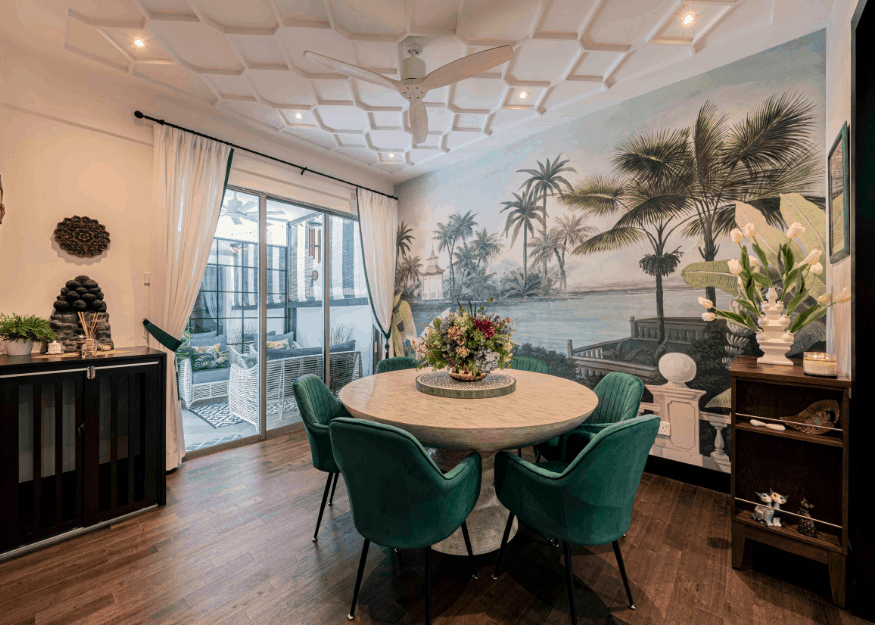 For my first home, I bought old chairs, then reupholstered them to give them a new lease on life. My dining table was handed down. I painted it to change the look.
The other thing is to not get too influenced by trends. Keep your renovation timeless and go for products that are sustainably sourced.
7. What's your advice for designing a beautiful home that's kid and pet friendly?
Often kids' toys tend to overtake the design. It would be nice if you have allocated spaces for kids to play: a functional area with nice storage for their toys, which can be easily put away when not in use. It does not have to be a playroom; it could be a nice trunk.
Designing around pets is always trickier – but I would focus more on the material choices and pick items that can be easily maintained and free from wear and tear. So if you like a wood floor, but have pets, you could opt for a wood tile. You achieve the look, but it's still easy to maintain.
8. Let's talk renovation budgets. What's your advice for homeowners when it comes to setting a budget for a project?
Arjan: At Aiden T, we have a different approach to quoting for a project. We try to guide homeowners through this process. To me, costs need to be transparent and upfront. Renovations normally cost more than you expect because in the planning stage it's a rational process, but once you start the renovation, it becomes emotional and then budgets are harder to maintain.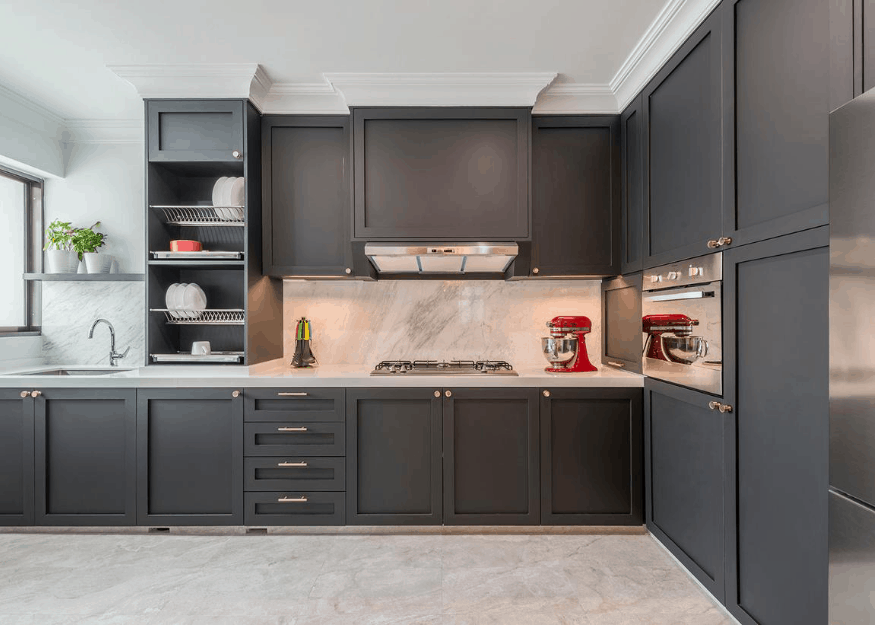 That's why we do our Christmas Wishlist. It's like a 'worst case' scenario. When you see the cost for the renovation and it's beyond your set budget, then you can find compromises and make changes in the planning process. As designers, it's a lot easier for us to keep the project on budget. If my Christmas Wishlist has a tile for the bathroom with a cost of $10 per square foot, but then the budget is cut to $4, then there is no point looking at $10 tiles!
Also, be honest with yourself what you can and can't accept. If you like clean and crisp finishing, then all woodwork should be spray painted. The brush paint finish will just not be up to your standard. It might be cheaper to do, but you can't expect a spray paint finish by using brush paint.
On the other hand, you need to be realistic about costs. Just the other day, I had an enquiry for a styling job for a living and dining room. Including design fees, their budget was $7,000. There is just no way you can find furniture, lights, window treatments, decor and pay for a design fee on that budget.
I fully understand that everybody has a budget, and not every client can afford a certain style or do a full reno. So be realistic with what things cost and how much you want to spend. Our website indicates exactly how much each project costs and the scope of work. Some of our projects are a bit more premium, because of the design, materials and finishing. So if you like a project and see a $150k budget attached, it will not be possible to do the same renovation for $50k.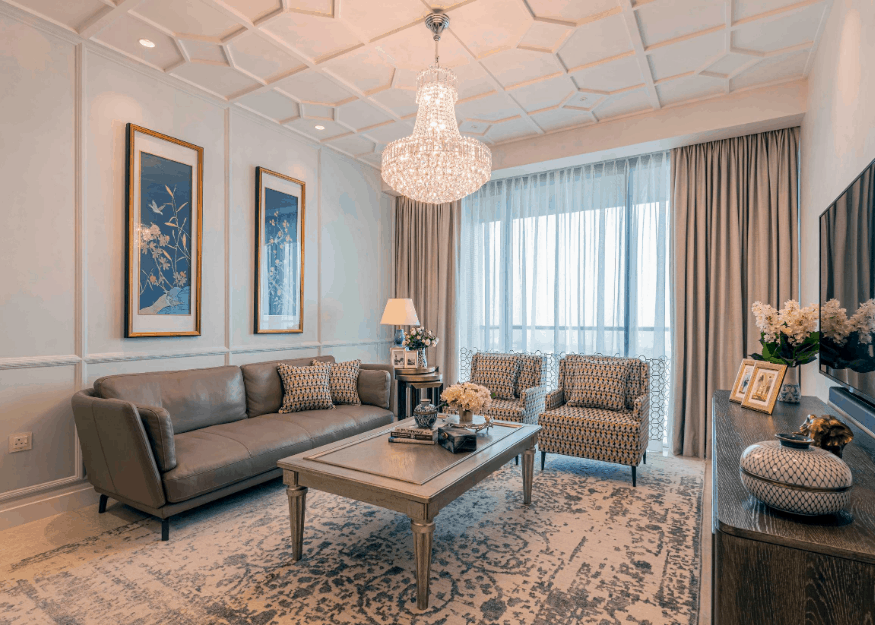 The other thing to keep in mind is that a lot of magazines and Pinterest boards feature designer furniture and premium finishings. Some sofas can be $20k and a slab-cut marble floor will definitely be more premium compared to a tile. So do your research as a homeowner. If you like a colonial style, it's going to be much more expensive to create that look compared to a cookie-cutter style home. If you want a minimalist home, the costs are going to be quite high, as all the materials have to be premium and the finishing needs to be really sharp.
9. What should homeowners take into account before hiring an interior designer?
Arjan: I would always look at the portfolio and talk to them to see if they understand what you're looking for. Plus, their showroom will tell you a lot about the designer.
Secondly, look for synergy and if you 'click'. Renovations are stressful and the process is long. So ensure that you can work with the designer and that the process is going to be fun.
What some clients might not understand is that designers are also selective. We will have our own criteria on selecting projects to work on. In my case, I only have limited slots available, and fortunately enough applications to be selective, too. Maybe this is not talked about that much, as a lot of clients think that they decide which designer to work with, but in fact, it's always a two-way process.
10. What are the five essential questions interior designers should be asking clients?
I think the most important questions are…
How would you like to feel when you walk through the door?
How can the home improve your life?
If you could do anything, how would you want the house to look?
Are there special needs or requirements to keep in mind? Rank them in order of importance.
What are your long-term plans for the home?
Go further with Aiden T
All images by Aiden T
---
Where to now?