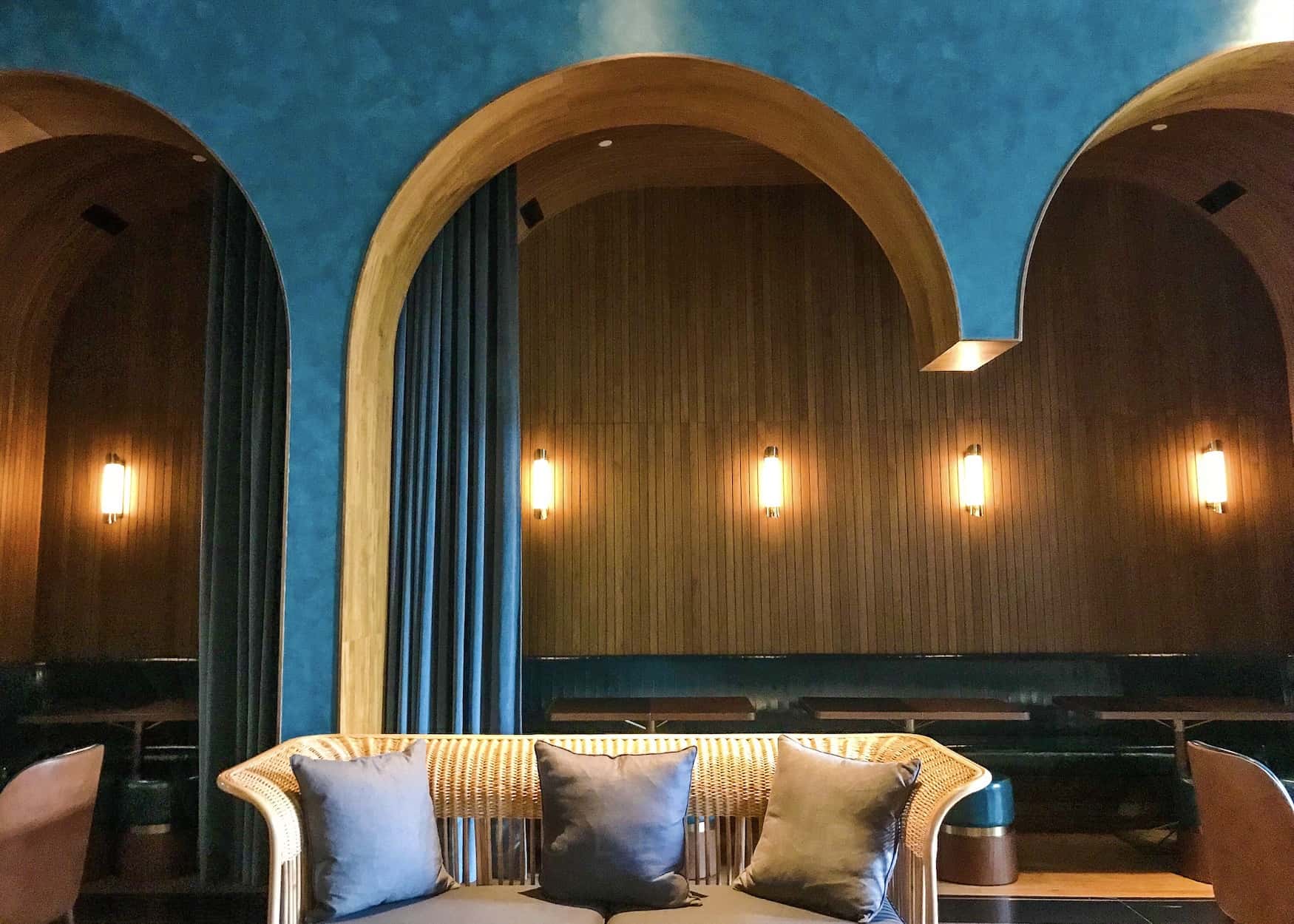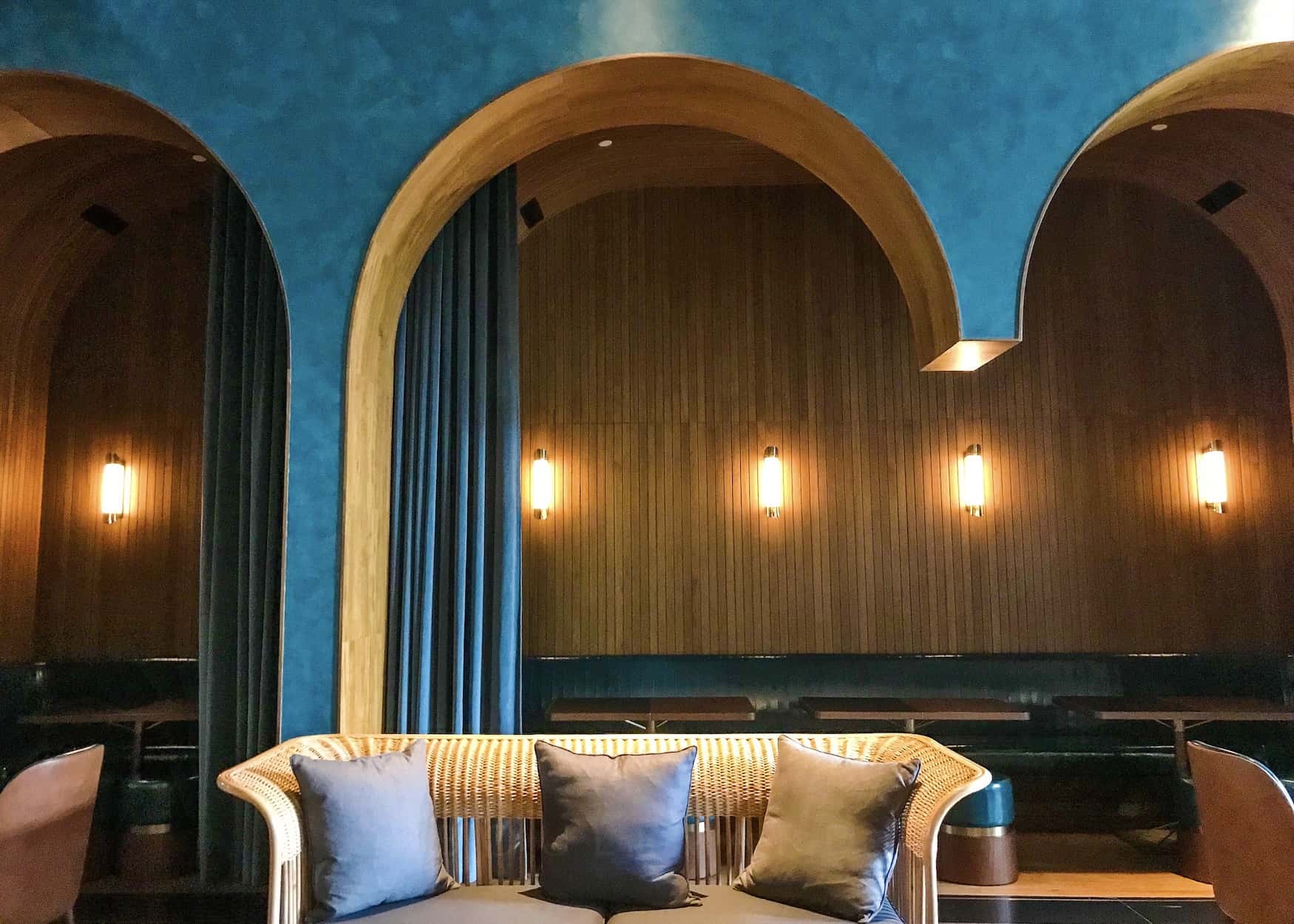 Inspired by bars: When drinks play second fiddle to interior design
It's no longer enough to house-smoke your martini olives or forage your own borage. Singapore bars have upped the interior design stakes – and we've never been happier to settle in for a sundowner.
From a mid-century stunner to glorious colonial revival and an art deco dream, drink your fill of these three designer bars…
---
The Bar at 15 Stamford, Capitol Kempinski
The landmark Capitol building was always going to set the stage for a fabulously enviable colonial bar, but the revamp as part of the overhaul for the Kempinski hotel has taken full advantage of the period features.
The ceilings are spectacular, almost sculptural; the tiles are the stuff of foot-selfies (especially, if more awkwardly, those on the bar, below); and we've set our sights on the cognac leather banquettes and deco lighting. (The weighty rum menu is also worth casting an eye over.)
The Bar at 15 Stamford
+65 6715 6871
The Capitol Kempinski Hotel Singapore, 15 Stamford Road, Singapore 178906
---
>Atlas, Parkview Square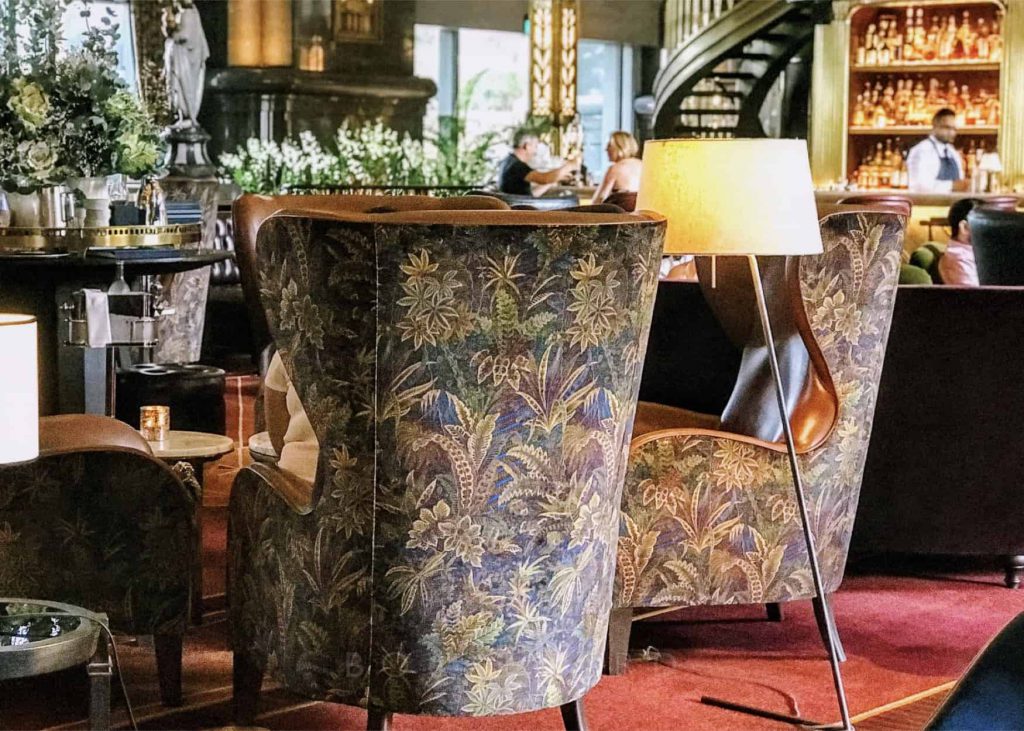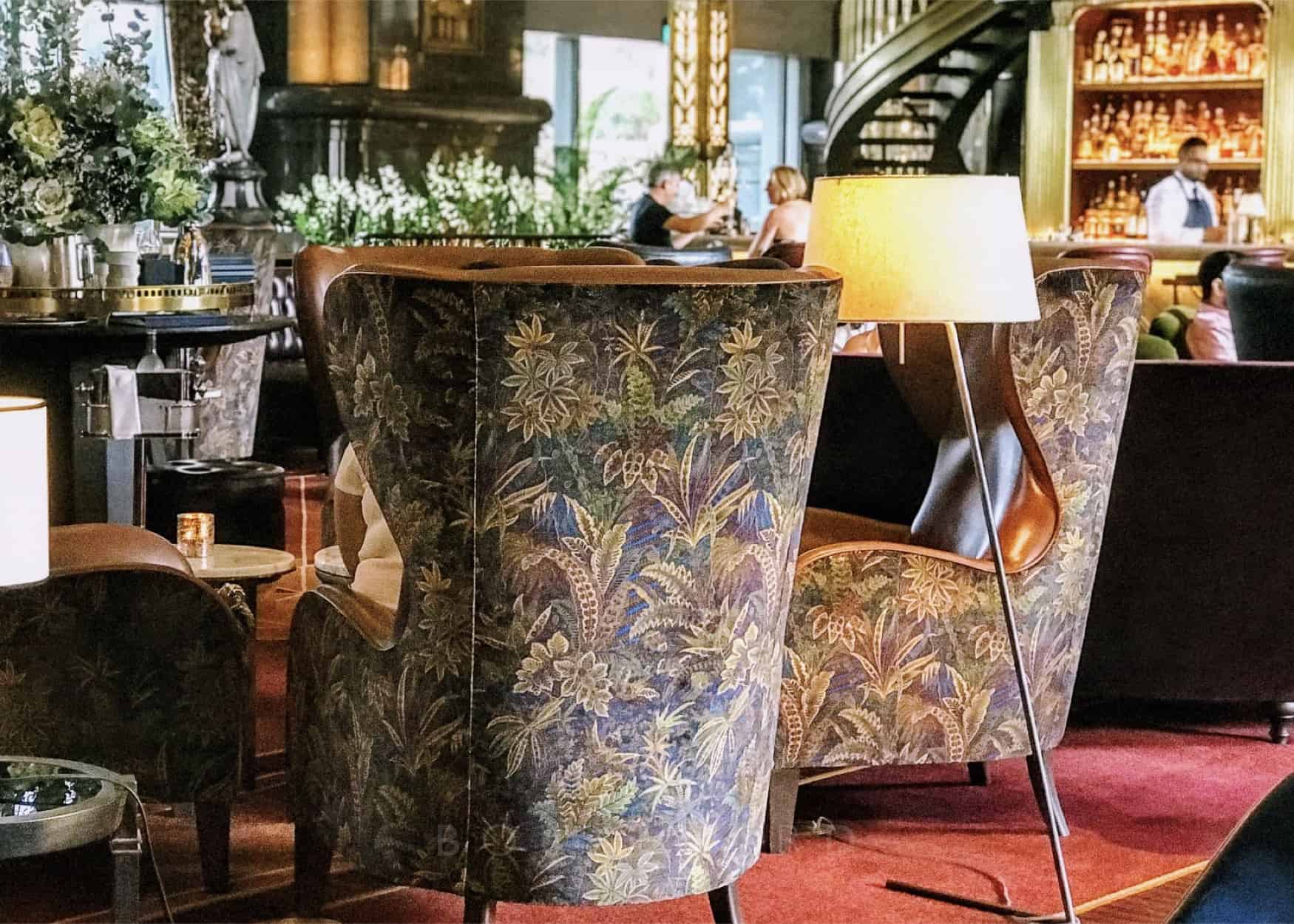 Art deco lovers, gin lovers, and those of us who just want to lounge about in a plush throwback to the 1920s – Atlas bar is your mecca.
The stunning ground floor of Parkview Square has the deco bones, but the decor is next level – not least the sweeping spiral staircase accessing the higher reaches of the gin library.
From sumptuous velvet chairs and cut marble tabletops to statement lamps and vintage crystal stemware, we'll have it all.
Atlas bar
+65 6396 4466
Parkview Square, 600 North Bridge Road, Singapore 188778

---
Origin Bar, Shangri-La Hotel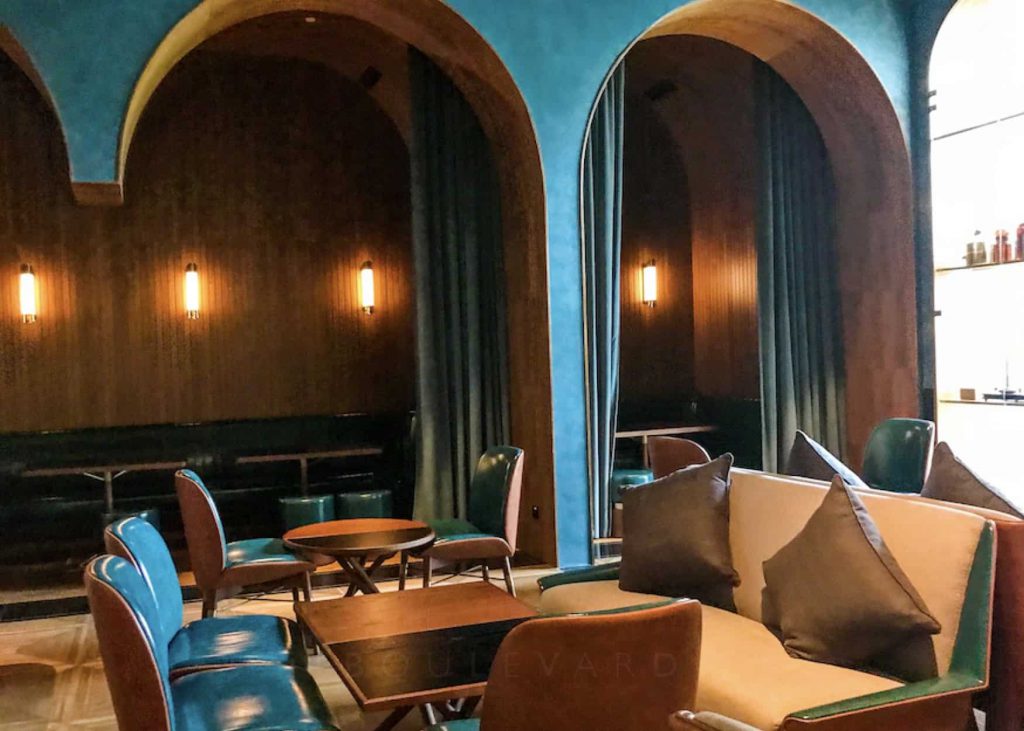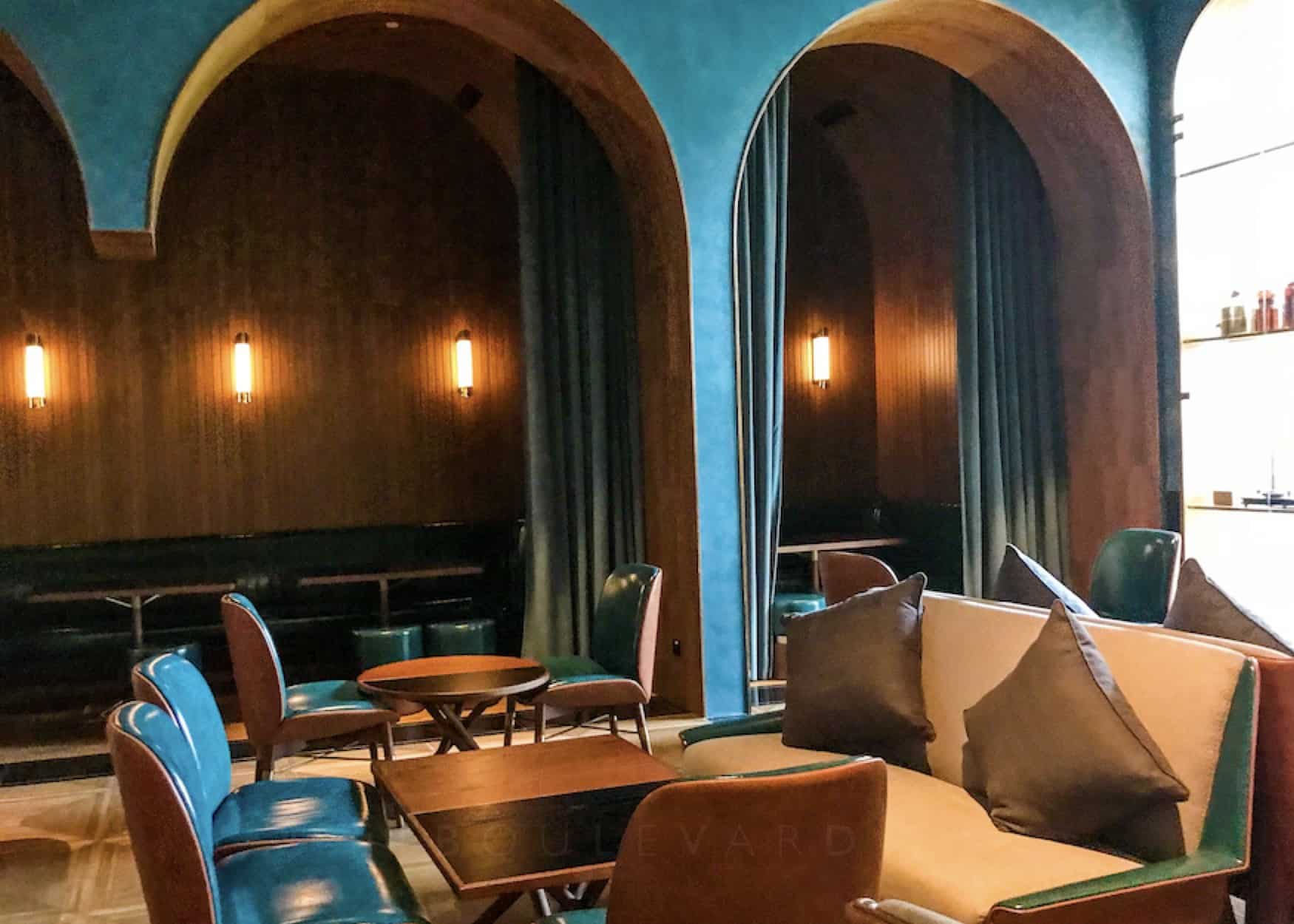 The mid-century inspired Origin Bar is perhaps the most covetable of these drink-spot style icons, if only because it's less reliant on the building itself and more about fantastic Scandinavian furniture, glorious combinations of suede and wood, and feature walls galore.
It's stirred together with a touch of rattan those fabulous arches and custom wood flooring to create at once a spectacular vision and yet a comfortable and welcoming space.
The cocktail menu, inspired by Singapore neighbourhoods and their once-flourishing plantations of nutmeg and pepper and the like, is equally welcoming.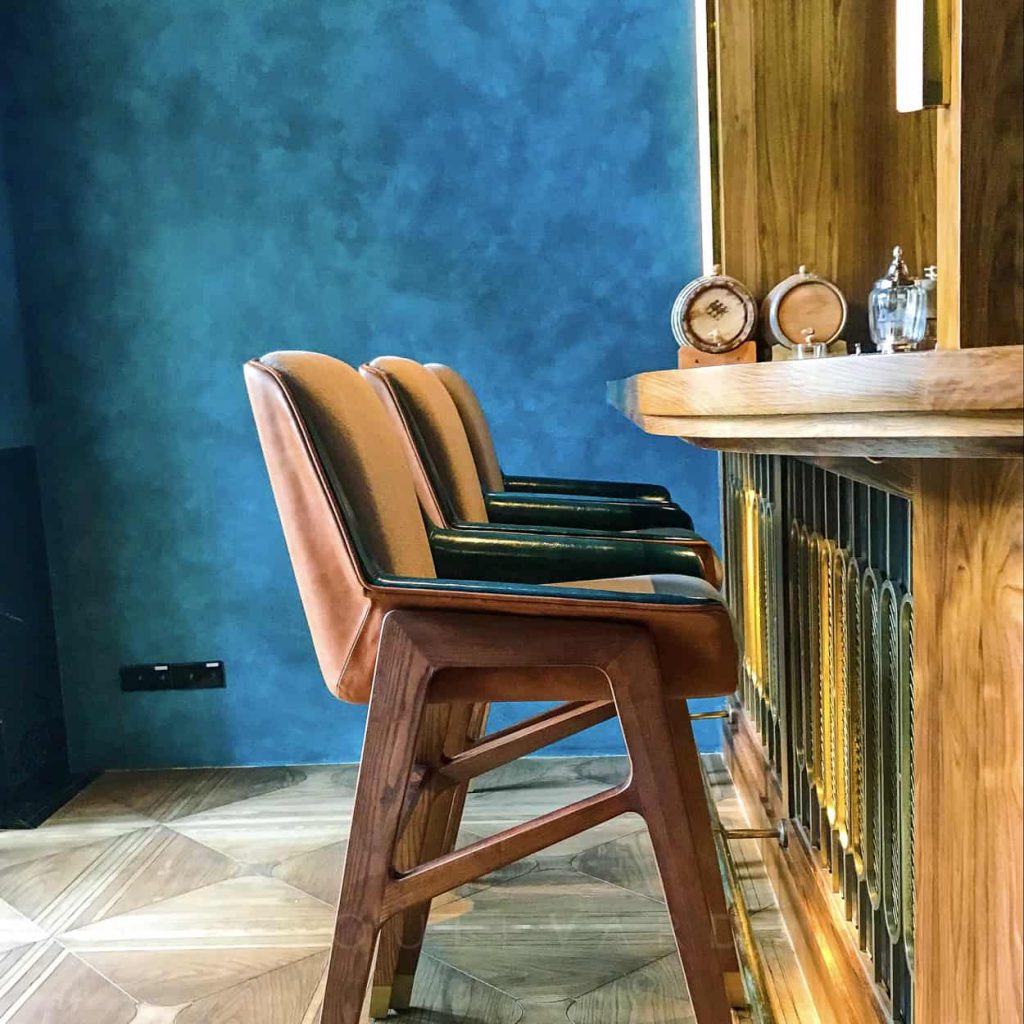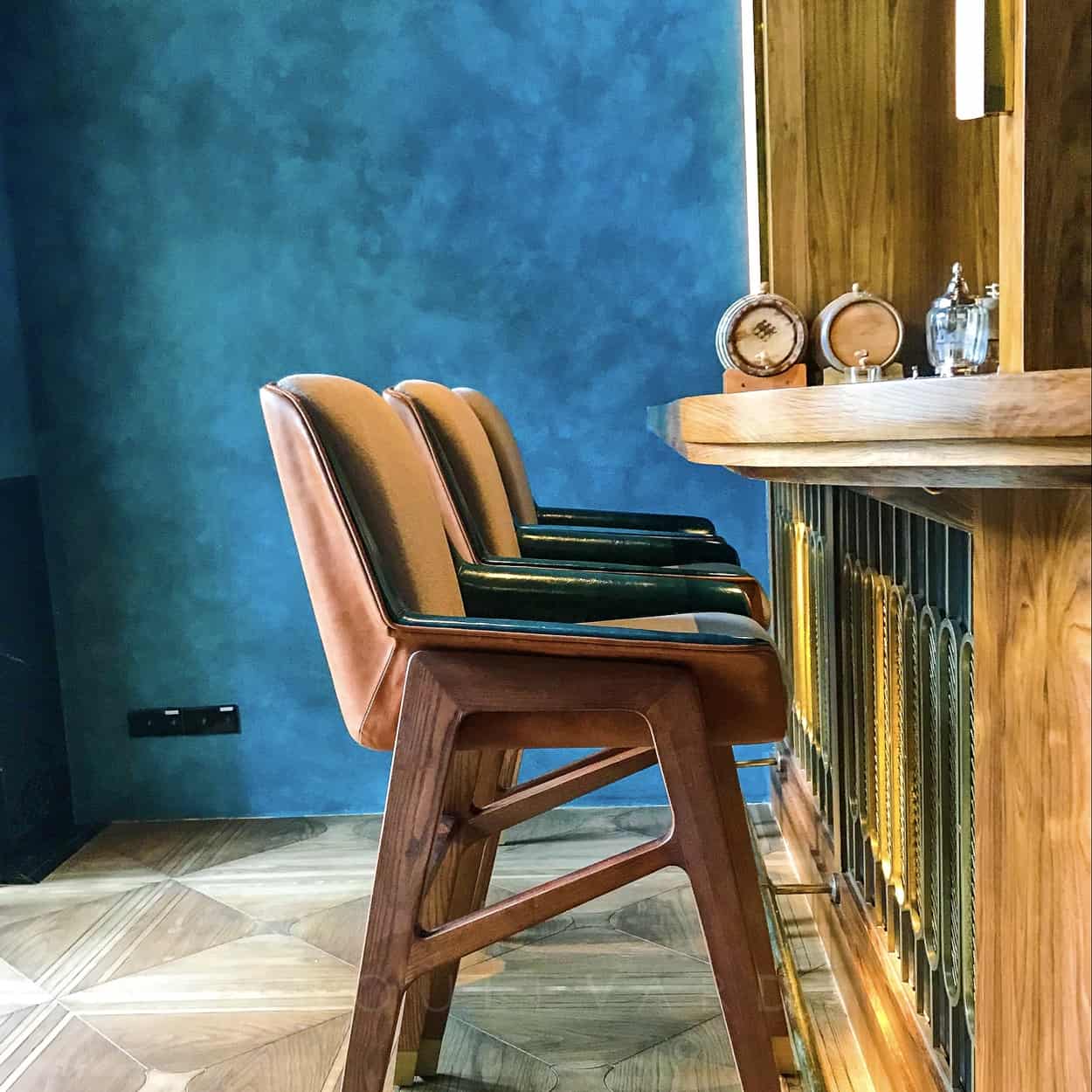 Origin Bar
+65 6213 4595
22 Orange Grove Road, Singapore 258350
---
Where to now?