Where to buy art in Singapore: galleries, consultants, salons and fairs
Picasso once pronounced that art washes the dust of everyday life off the soul. It also effortlessly sweeps the bland off our walls.
Singapore has a burgeoning art scene with a line-up of art galleries celebrating local and international artists, showcasing rising talents and renowned masters across canvasses, sculpture and of, course, NFTs.
Feature photo: Dialogue Painting (Red Lobster Ice Cream Flake III) by Philip Colbert, on display at Art SG.
---
Mucciaccia Gallery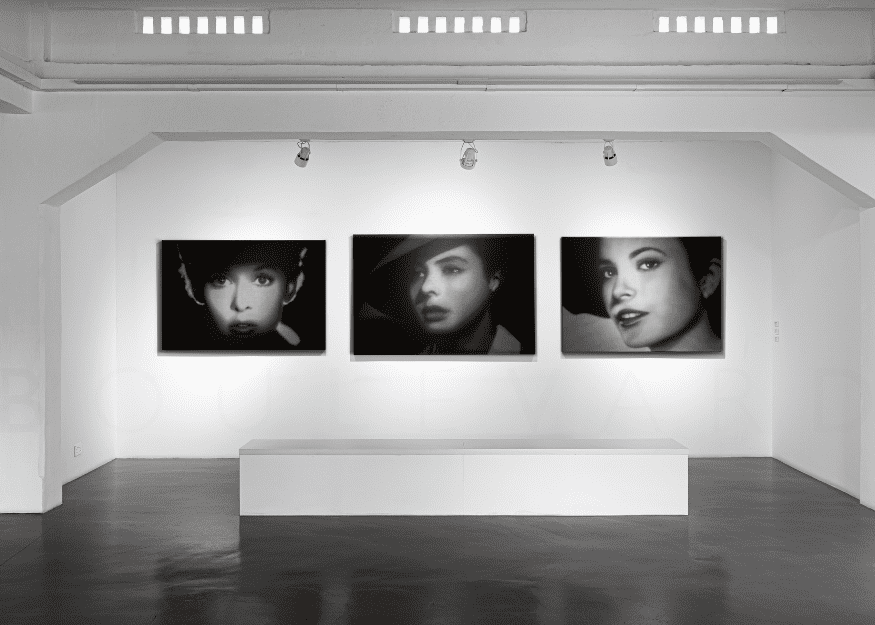 Specialising in major C20th and contemporary artists, Mucciaccia Gallery has galleries in Singapore, Rome, New York and London. In the Lion City, it has run exhibitions of several artists, such as Roberto Bernardi, David LaChapelle and Michelangelo Pistoletto.
The group's clients are some of the greatest art collectors in the world. Private services are provided to the gallery's clientele, as owners or buyers may not want people to know they're selling or buying.
Go further with Mucciaccia Gallery: Boulevard's shoot and interview with Valter Spano.
---
Gallery 1819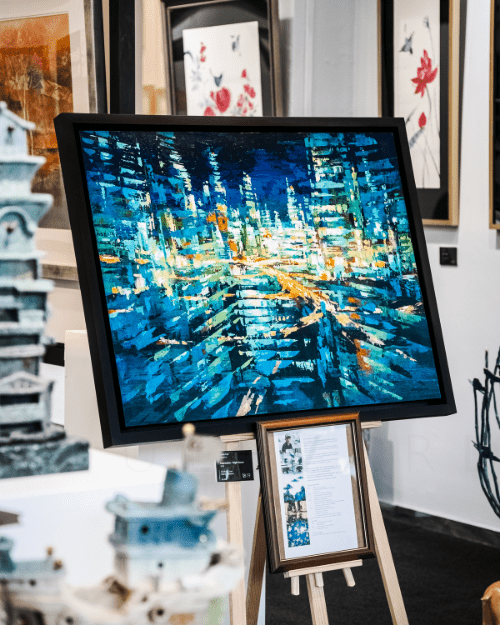 Gallery 1819 is unabashedly Singaporean, with artworks showcasing familiar scenes dear to the hearts of the people. Gallery director Zak Lo emphasises the importance of highlighting the works of local, rising talent.
Lo says the quality of the works of local artists is just as good as that of overseas artists. Noting that good art catches your attention from afar, Lo wants to provide local artists with a platform and promote their works around the world.
Go further with Gallery 1819: Boulevard's shoot and interview with Zak Lo.
---
Ode to Art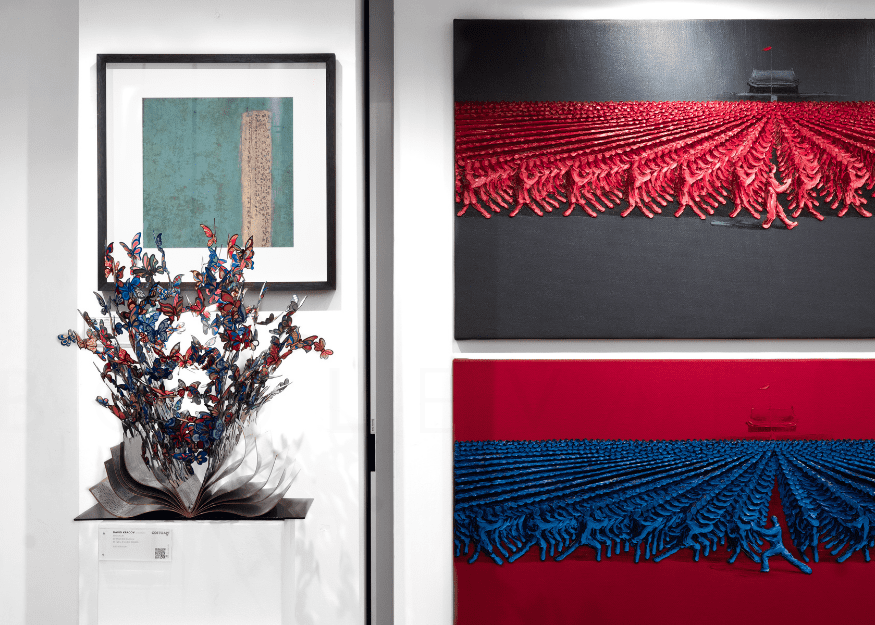 After two decades of art consultancy, the experience of building relationships over the years has left owner/founder Jazz Chong humbled and delighted. Ode to Art gallery's large showcases of Asian collections, including the works of Lim Tze Peng and Hong Zhu An, reveal Chong's pride in the local art scene.
Alongside some prominent names such as Fernando Botero, Qin Feng and Lee Jung Woong, Chong is also an ardent supporter of upcoming artists, and the gallery's lineup this year includes exhibitions by Patrick Rubinstein, Sergi Cadenas and the new collection of faux naïf minimalist animal sculptures by Korean artist Lee Sangsoo.
Go further with Ode to Art: Boulevard's shoot and interview with Jazz Chong.
---
Fost Gallery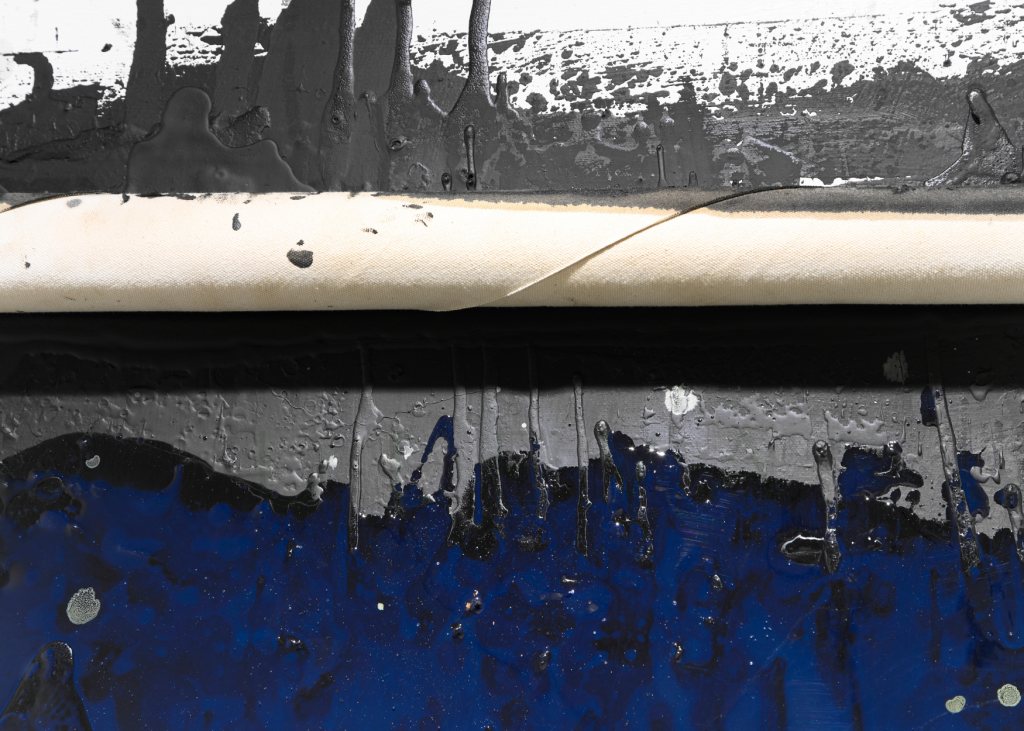 Established in 2006 by Stephanie Fong, this Gillman Barracks gallery shines a light on progressive contemporary artists from around the globe and pays special attention to local Singaporean creatives.
One of Singapore's leading galleries, Fost tends to showcase artists at different stages of their artistic journey while emphasising on education and dialogue. Some of its artists include Adeel Uz Zafar (Pakistan), Zul Mahmod (Singapore), Bovey Lee (Hong Kong), Kray Chen (Singapore) and others.
---
Miaja Gallery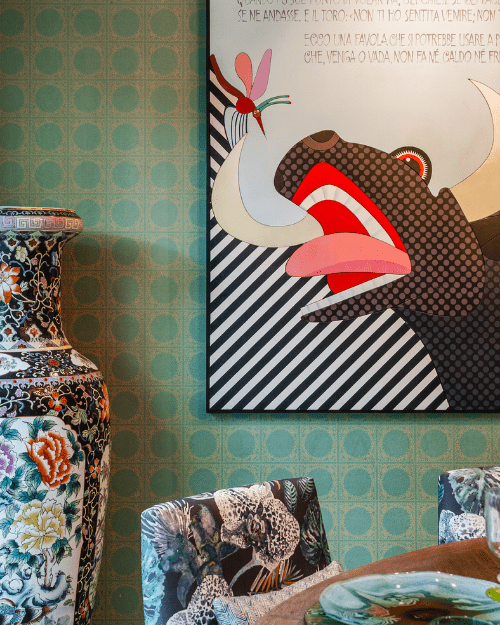 This River Valley art gallery is from the house of Miaja Design Group by Isabelle Miaja, renowned architecture and interior design group behind some of the most luxurious resorts and high-end residences around the world.
Miaja Gallery showcases unique and talented contemporary artists to fortify the cultural bond between Europe and Asia. Some of its artists include teamLab (Japan), Soonik Kwon (Korea), Govinda 'Sah' Azah (Nepal/London), Allen Tang (Singapore), Kim Xu (Singapore), Nandita Mukand (Singapore) and others.
Plus, interdisciplinary art collective teamLab's multimedia artworks are hosted as a permanent exhibit at Miaja Gallery in collaboration with Ikkan Art Gallery.
Go further with Miaja Gallery: Boulevard's home tour and interview.
---
The Culture Story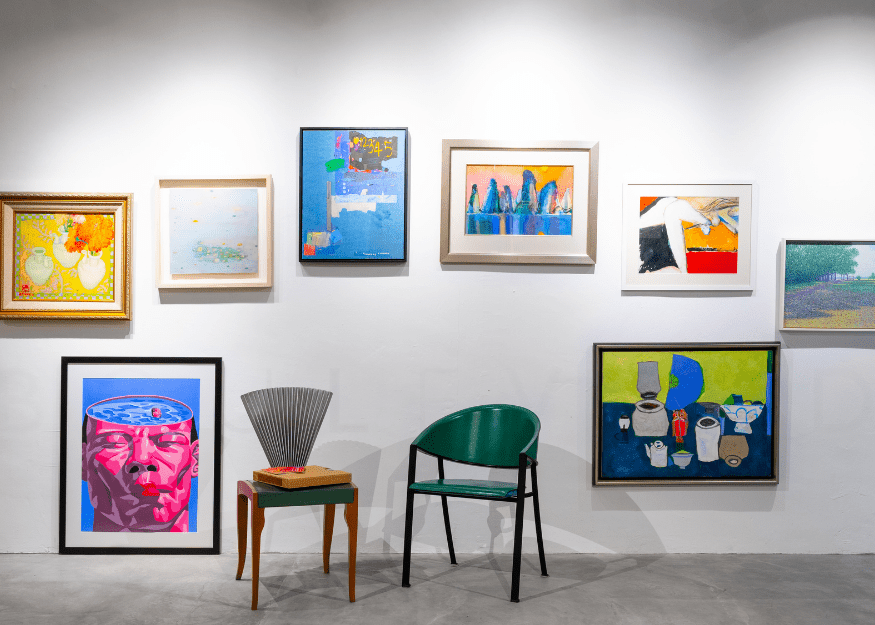 In The Culture Story, Ning Chong and her collector-father Huai Seng envisioned an art salon fitting for the 21st century, a space where the art-curious can come together with connoisseurs, artists and experts – without a commercial agenda.
The gallery has an impressive record of exhibitions, from contemporary Chinese works to the Southeast Asian debut of Futura, New York's godfather of street art, to, most recently, a show featuring nudes from Huai Seng's own collection.
Go further with The Culture Story: Boulevard's shoot and interview with Ning Chong.
---
Anna Layard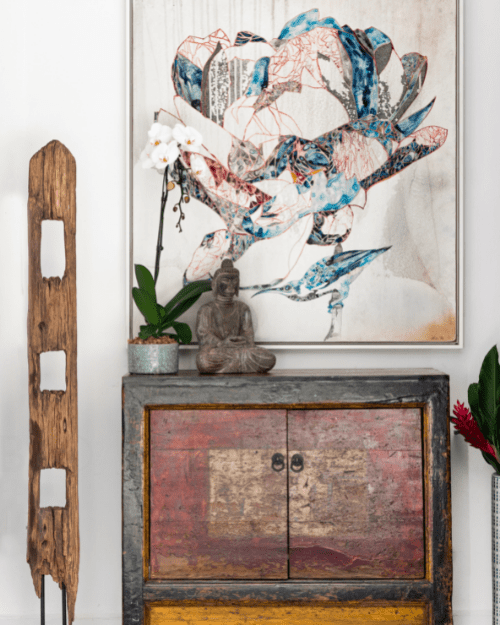 As an art consultant, historian, and also the founder of Layard Interiors, it would almost be criminal if Anna Layard's home were minimalistic and bare. With a story to tell with every artefact, painting and sculpture, her home collection of art embodies her advocacy for living with and enjoying art.
Closely intertwined, Layard's life path and career in the art world have taken her from running a gallery in the heart of London focusing on investment pieces to being an art director and curator for a European Masters gallery in Australia. She then moved to Singapore in 2009 and curated the first-ever exhibition in the Australian High Commissioner's residence, and has consulted for the likes of Facebook and Lend Lease.
Go further with Anna Layard: Boulevard's home tour and interview.
---
Sundaram Tagore Gallery
Established in New York in 2000, the Sundaram Tagore Gallery has outposts around the world, including one in Singapore at Gillman Barracks. It has a strong focus on a cross-cultural exchange that encourages spiritual, social and aesthetic dialogues. Interestingly, the gallery's founder Sundaram Tagore is a descendant of the Nobel Prize-winner poet and artist Rabindranath Tagore.
Sundaram Tagore Gallery's artist include Miya Ando, Tom Doyle, Golnaz Fathi, Denise Green, Kim Joon, Nathan Slate Joseph, Jane Lee, Judith Murray, Ricardo Mazal, Nino Sarabutra, Edward Burtynsky, Annie Leibovitz, Steve McCurry and others.
Go further with Sundaram Tagore Gallery.
---
Sullivan + Strumpf
Established in 2005 in Sydney, Sullivan + Strumpf's Singapore gallery represents thought-provoking Southeast Asian artists while nurturing its Australian relationships. It's known for innovative and progressive exhibitions across genres and media. One of Asia-Pacific's leading contemporary art galleries, it represents about 38 established and emerging artists.
Go further with Sullivan + Strumpf.
---
Mizuma Gallery
First established in Tokyo in 1994, Mizuma Gallery opened its Gillman Barracks gallery in 2012. Its prime aim is to introduce and promote Japanese artists as well as showcase promising East and Southeast Asian artists to the world.
Some of its artists include Aida Makoto, Aiko Miyanaga, Amano Yoshitaka, Ikeda Manabu, Ai Weiwei, Du Kun and Agan Harahap, Agung Prabowo, Albert Yonathan Setyawan, Angki Purbandono and others.
---
Art SG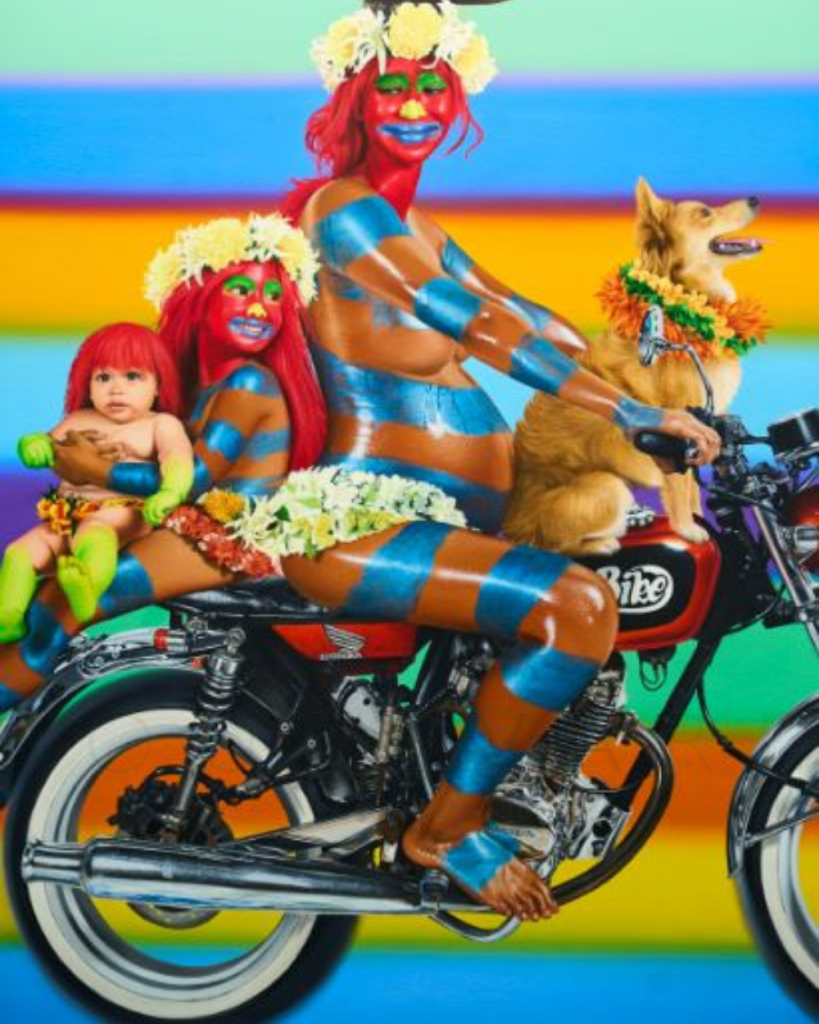 The ART SG fair took place in Singapore in January 2023, offering much to pique the interest of art-lovers of all stripes. More than 160 galleries showcased their wares during the event that occupied two storeys of the Marina Bay Sands Exhibition Centre, and drew more than 40,000 art collectors.
Magnus Renfrew, the chairman and cofounder of the ART SG fair, says it's the biggest art fair launch in Asia in a decade.
Go further with Art SG: Boulevard's shoot and interview with Magnus Renfrew.
---
Where to now?