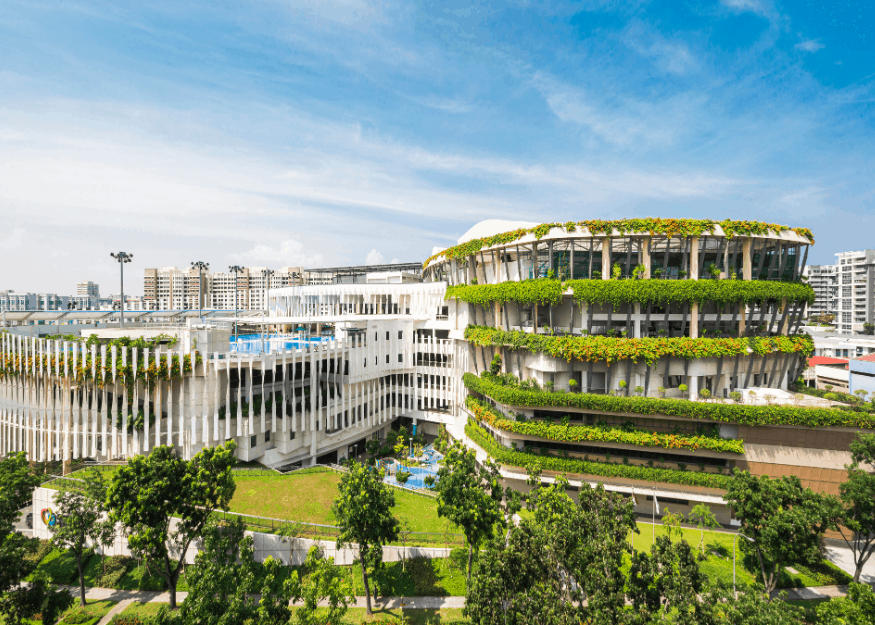 In conversation with landscape architect Lena Quek Poh Lian
Lena Quek Poh Lian has been leaving her mark on Asia's landscape (literally) for almost 20 years now. With her strong design acumen, sensitivity and project management skills, she leads the landscape team at Ong & Ong – the Singapore-based multi-disciplinary design firm.
Lena has recently led the landscape design of Sloane Residences in Balmoral: beautiful inside and out, this boutique luxury condo by T-Sky Development features villa-esque apartments in a lush garden setting. Lena talks about her career thus far, the crucial need for sustainable landscapes, and what living at Sloane Residences will truly feel like.
---
What led you to landscape architecture?
Lena Quek Poh Lian: After 10 years of practising architecture in a large corporate firm, I started a small practice – DLQ Design – in partnership with a friend. In 2000, I decided to crossover to landscape architecture.
At the small practice, I was designing private homes but I'd also get closely involved in landscape. Often, I'd end up taking on the landscape design myself, especially for projects where the client didn't have the budget to appoint a dedicated landscape architect. I felt compelled to include the landscape in design for I've always been of the opinion that it's an integral component of the built environment.
I also collaborated on some projects with a very talented American landscape architect who was then renting the attic of my office at that time. That opened up a whole new dimension of landscape architecture.
It's not just plant selection and plant placement, but about the architectural role too… that of shaping and connecting spaces both inside and outside. It's also creating a biosphere that provides an innate sensibility to mankind – or Biophilic, a trendy term.
Walk us through your journey from founding award-winning consultancy DLQ to integrating with world-renowned firm Ong&Ong.
Lena: Well, DLQ Design was founded in July 2000. After designing private homes for about a year after, we landed our first condominium and commercial development – Xintiandi, in the historic district of downtown Shanghai. DLQ Design's first few completed projects helped DLQ Design secure more condominium projects.
In 2003, about two years after establishing our Shanghai practice, my partner and I decided to part amicably. DLQ Design continued to grow its portfolio of works, increasing its range from residential and commercial to mixed-use developments, cluster villas and schools. It even secured projects in India, China, Philippines, Vietnam and Indonesia.
And then in 2010, DLQ Design integrated with Ong & Ong. The impetus for the integration was mainly my need to access a think tank. I felt that my growth had plateaued and was sorely in need of more discourse and intellectual and design stimulation. I needed a new awakening to course through my veins again.
Ong & Ong operates as a firm that offers 360-degree solutions to its clientele. I believed then and still do that operating a landscape studio as an integral component of an architectural practice is the right approach. This way landscape can play a part in the initial generation of the building form rather than just being a "botox" filler.
What would you say have been the three brightest highlights of your career?
Lena: Well, when we started receiving overseas projects… that was a big highlight for me as it brought new design challenges as well as opportunities.
Then the time when we received our first award! We won the first Skyrise greenery award in Singapore for the National Library. It was an acknowledgement of our contribution to the built environment.
And of course, I can't forget the time when three of our projects – Yishun Nature Park, Heartbeat @ Bedok and Commonwealth Lane project – were shortlisted for the finalist stage in the World Architecture Festival!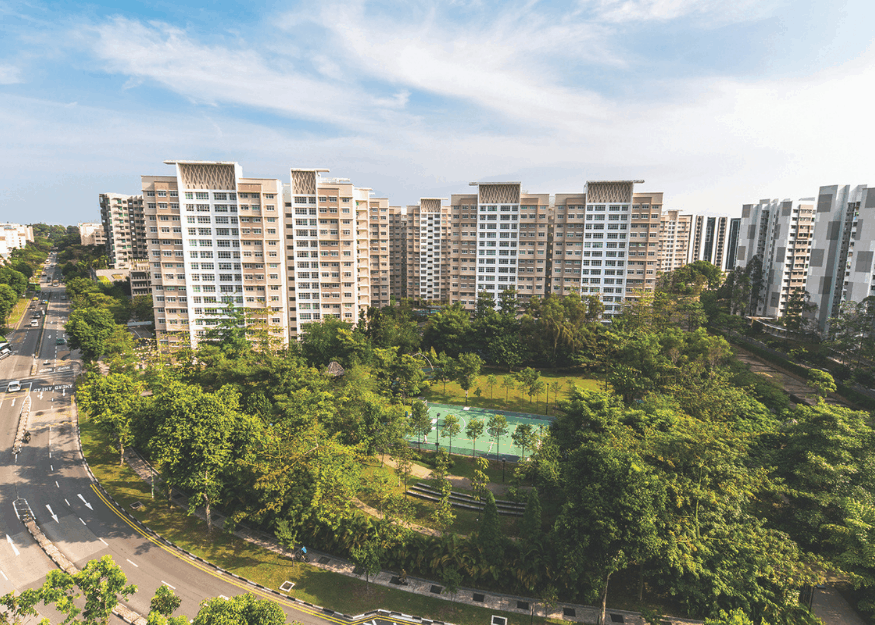 20 years on, what excites you about coming into work every day?
Lena: It's the recognition of the exciting and important role landscape architecture now plays in the built environment. More now, because of the prevailing environmental issues humanity is facing.
What's next in the field of landscape architecture? What trends and shifts can we expect to see, especially considering the year we've had in 2020?
Lena: Two words – sustainable landscape! The pandemic has shown us what our mission as landscape architects should be. We are to restore the health of the earth and establish a new balance that will sustain her far beyond this and any future pandemics.
---
Design notes on Sloane Residences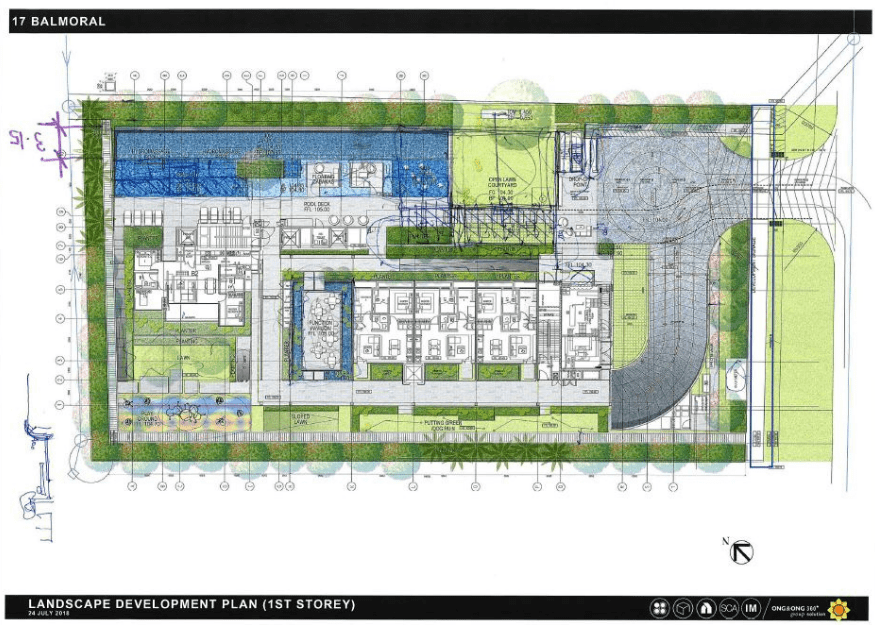 What was the brief like for Sloane Residences?
Lena: The development was conceived to be garden-inspired and Avatar-like. An architectural residence nestled amongst greenery and ensconced on a bed of lawn.
Its distinctive hybrid design comprises a vertical tower massing (Skyscraper) interlocked with a horizontal podium (Groundscraper). The Skyscraper offers panoramic views of the cityscape while the Groundscraper with its collection of 2 bedroom Garden Suites brings residents close to nature with 6m full-height curtain walls providing unobstructed views of the outdoors.
Walk us through the final concept and landscape design for Sloane Residences.
Lena: Sloane Residences was formerly the Sloane Court Hotel. Now it's an exclusive collection of 52 units located in the heart of Singapore. Its proximity to many amenities like reputable schools is perfect for young families and comforting for modern urbanists.
Sloane Residences has ample provision of recreational facilities and yet, residents will be able to enjoy expansive ground space. There are not one but two luxurious lawns flanking the length of the development. One being a more restful backdrop to the shaded landscaped garden, whilst the other has a dynamic programme, catering to multi-generational family gatherings – like BBQ pavilion, children's playground and linear lawn.
On the second and third storeys, within the lushly landscaped sky gardens, there are lounge decks and garden furniture to offer a green and meditative respite from the hustle-bustle of life. Weaving its way vertically to the fourth storey, the garden theme culminates on the roof with a tapestry of tropical greenery and an infinity lap pool.
These form a foreground to the multi-purpose room and gourmet dining pavilion. These clubhouse facilities are designed to enhance the integration of communal gatherings with nature.
Homebuyers nowadays are looking beyond the apartments themselves at the landscape of the condo. What makes Sloane Residences stand out?
Lena: The outstanding feature in the design is primarily in the Groundscraper block which has been envisioned as "Villas in the Sky". They instantly bring to mind the image of the lush verdant landscape surrounding the home. This garden-inspired development is not just a token gesture of linear planters along the periphery edge of the building. At Sloane Residences, a garden has been successfully created on every floor to give one a sense of being in a garden on the ground.
Balmoral Road is quite densely built up, so Sloane Residences will definitely be noticed, even at ground level. Its elegant arrival forecourt and a generous green lawn beyond the porte-cochère is reminiscent of the arrival experience of the old Sloane Hotel or a Black and White colonial house.
Is there a feature that you're particularly proud of?
Lena: Yes, the linear cascading water feature that runs the length of the fire engine access! The way we've combined it with paving detailing transformed a building code compliance into a garden-esque approach from the entrance porte-cochere to the lift lobby, adding to the Genius loci to the place.
---
Where to now?