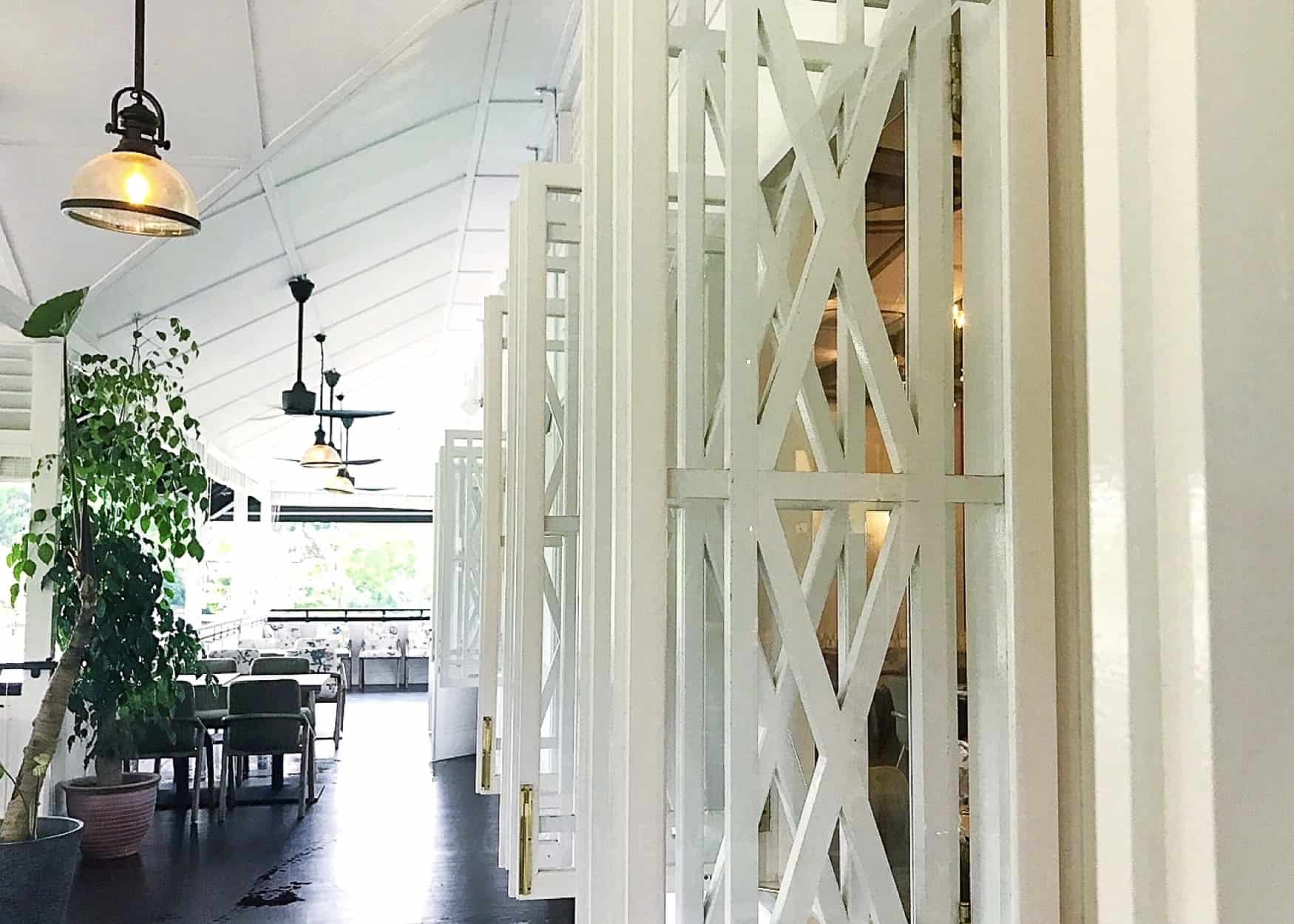 Amazing spaces: A heritage black and white bungalow transformed into a colonial chic restaurant
If living in a place with real character and the idea of being the custodian of a heritage home presses all your buttons, then one of Singapore's black and white bungalows will be high on the wish list.
So next time you're deciding whether to bid for a black and white, take a little visit to Seletar to kick back with lunch and a cocktail in this particularly gorgeous home that's been transformed into a restaurant: The Summerhouse.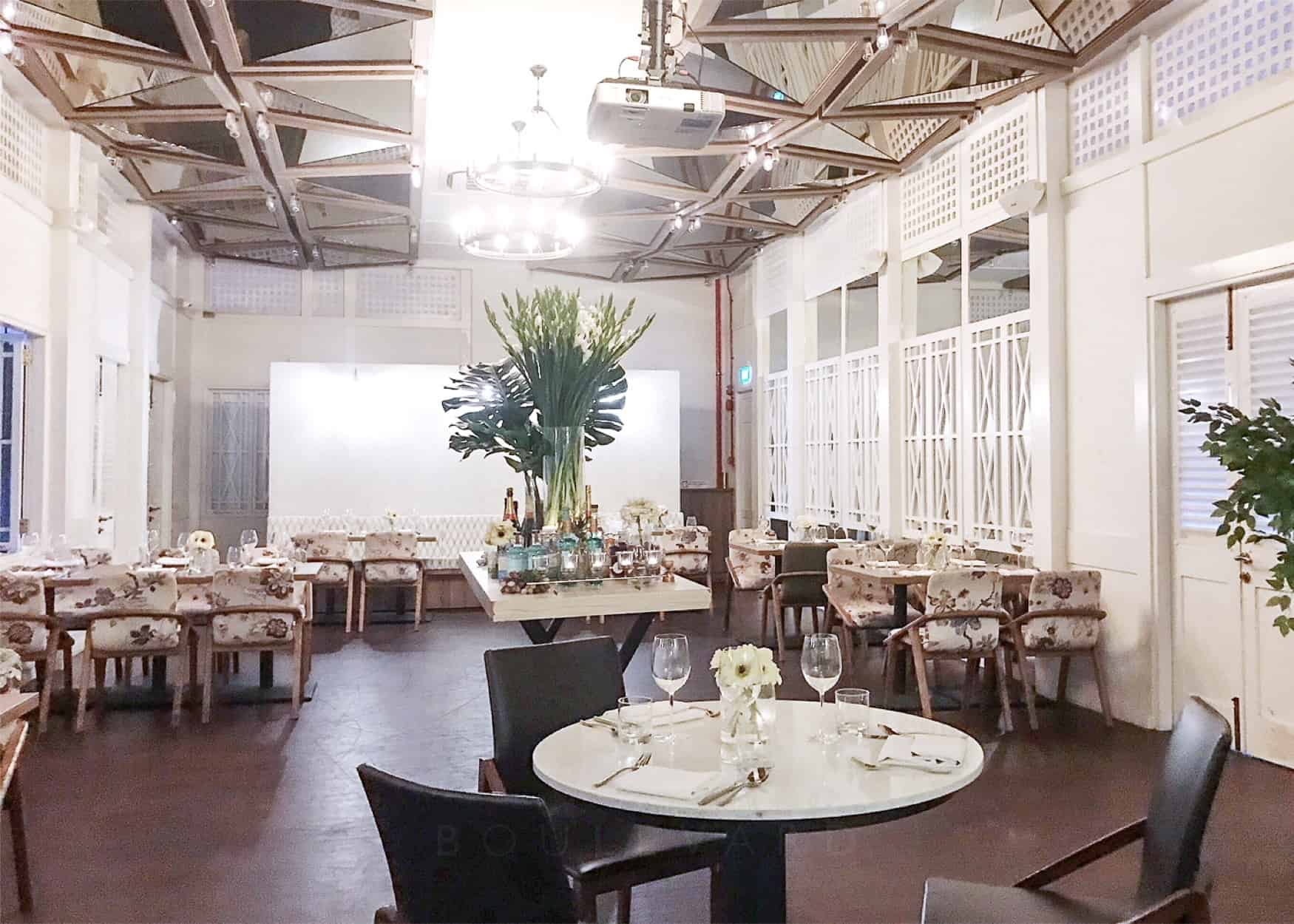 If you can tear your eyes away from that scene for a moment… This area was once the only airfield in Singapore – the landing strip was used by the likes of Sir Charles Kingsford-Smith. Hallowed grounds indeed.
Like most of the remaining black and whites in Seletar, this property was built for Royal Air Force personnel and their families, and for many years was still a family home.
Last year, it flung open its plantation windows once more as The Summerhouse restaurant: all those glorious high ceilings, white-washed walls and dark timber, that breezy veranda and expansive hall are ours to enjoy…
The upper-level dining room has the high ceilings you'd expect in a black and white house, but with a modern treatment of mirrors and angled fretwork. That central bar table? We'll be stealing that idea for the next formal dining room…
Another classic black and white feature: the bungalow is elevated – the affluent Brits who built the first of these bungalows in the early 1900s wanted to avoid insects and flash floods, of course.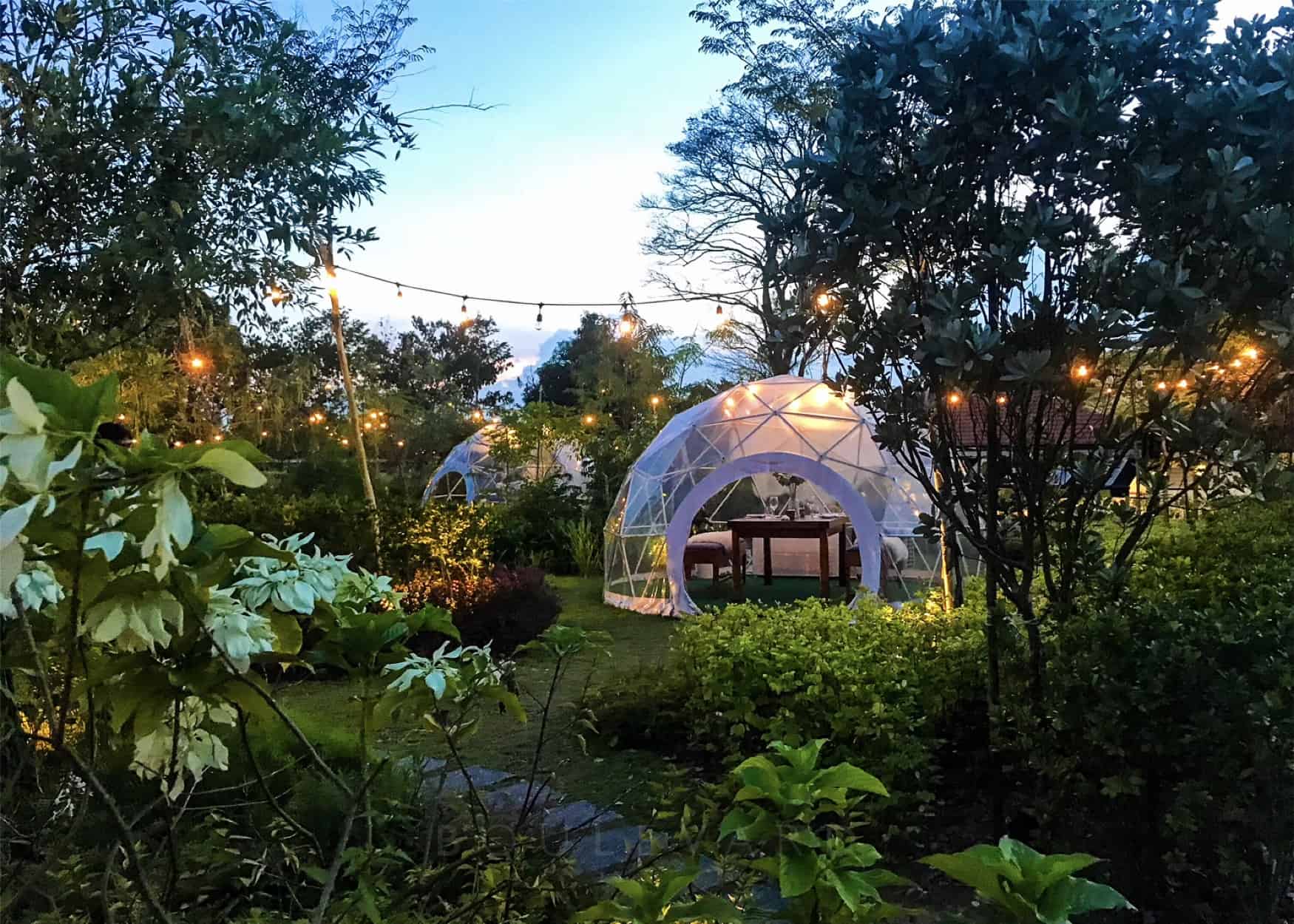 Head downstairs at The Summerhouse and wind your way through the lush edible garden, where you'll spot sweet potato leaves, lemongrass and even strawberries. And another modern addition to this heritage property: the Dining Domes.
Air-conditioned igloo for dining while defying the Singapore heat? We'll have that too.
Visit The Summerhouse at Level 2, 3 Park Lane, Seletar Aerospace Park, Singapore 798387
---
Where to now?