Property insiders: What are the value buys on the market?
There's a long way to go, but Singapore's property market is showing signs of recovering, posting a third straight month of growth in new home sales in July.
Developers sold 1,080 non-landed private homes last month, representing an 8.2% increase on June's performance, and a huge turnaround from the six-year low in April. It's still slightly under the July 2019 volume of 1,179 new home sales, for an 8.4% year-on-year decrease, but considering where we were this feels like cause for optimism.
Property Insider and real estate agent Roland Lek, associate group director at PropNex Realty talks us through the current market conditions and where the opportunities lie.
---
How is the market performing as we come out of the CB period?
Roland Lek: The market has definitely rebounded since the end of the lockdown on 17th June, when showflats and resale viewings re-opened. It's great to see new home sales averaging over 1,000 for the last two months.
As in every crisis, people see the opportunity in the downturn, and we do expect the figures to continue going up. Especially with projects like Treasure at Tampines and Parc Clematis selling more than 100 units in a single month.
What is the trend for new launches, are developers holding on price or offering discounts?
Roland: As much as buyers might hope that developers will release firesales to move remaining units, it's not going to happen. Sales have been very healthy for developers; not only did they largely not reduce prices during the crisis, several projects have seen increases in pricing after the sales performance in July!
So for those still seating on the fence waiting for deep discounts, it might be time to move before prices go up across the board.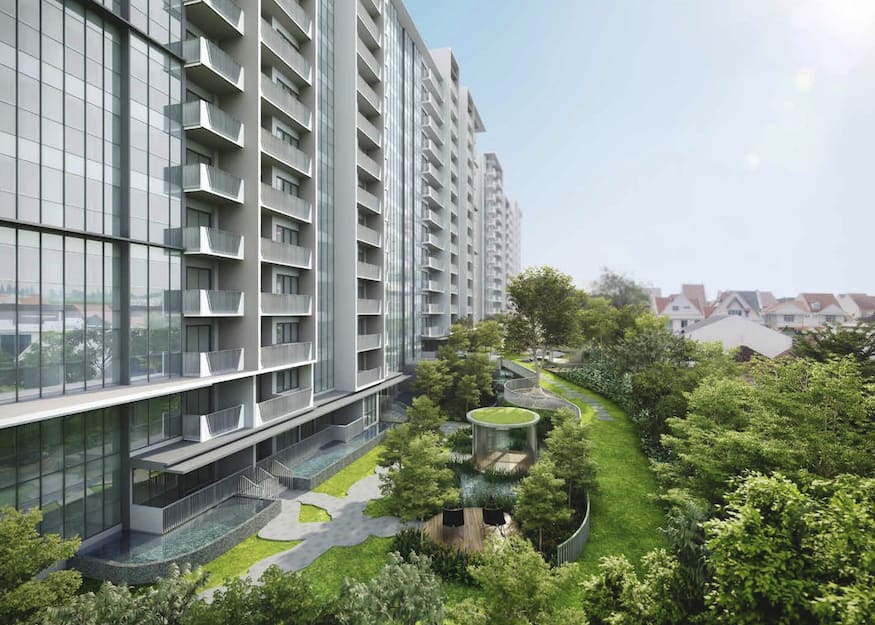 What are the most attractive developments on the market right now?
Roland: There are several projects worth looking at. Apart from Avenue South Residence, which we've looked at previously, The Garden Residences is another new launch condo offering highly attractive pricing with high potential for appreciation.
The latest starbuy units featuring discounting as high as $300k from the retail price (as with all starbuy offers, this applies to limited units only of course). Some of these units are offered below their 2018 launch price, at only $1,490 psf.
How does The Garden Residences compare to similar developments in the market?
Roland: The Garden Residences is very well located, within easy reach of prestigious schools such as Rosyth School, which is always a plus. There have only been two new projects launched in the last few years in this area. If you compare The Garden Residences selling at $1,490 psf, it certainly looks attractive to me against something like Affinity at Serangoon which transacted at $1,700 psf back in 2018. Which is not to say that Affinity is a bad buy, but rather that there's a lot of room for growth here.
What's the long-term outlook for D19 and price appreciation in the area?
Roland: D19 is part of Singapore's largest logistic centre planning, with expectations of increased population. So I think there will be long-term demand for quality homes in this area.
And especially with top local schools, which always helps with resale as well as rental – a good example is property near Tao Nan Primary, another prestigious school in the East, where property prices stay strong year after year.
Go further with The Garden Residences: view the listing on Boulevard.
Get in touch with Property Insider Roland Lek for more information on the Singapore real estate market:
EMAIL | WHATSAPP | CALL
---
New launch condo listings to consider
– Modern three-bedroom apartments in Avenue South Residence
– Two-bedroom deluxe apartments at Kopar at Newton