Five things we wish we'd known before moving into a condo
Ah yes, the joys of moving into one's first Singapore condo. The hotel-grade amenities. The stunning modern architecture. The manicured landscaping. The fact that none of this upkeep is your responsibility.
In order that the shine doesn't wear off your upcoming condo relocation too quickly, here in no particular order are five of our steepest learning curves, and how to conquer them.
---
#1: You have nothing to lose by asking…
…Except perhaps some dignity. (As when a fellow Boulevardier asked that the landlord put in a dishwasher, and the response came that the tenants should hire their own dishwasher.)
We speak of course of requests to the landlord. As against other property markets where there's more of a "what you see it what you get" approach, landlords in Singapore seem to expect some negotiation, especially on monthly rental in excess of $5,000, and will offer some flexibility.
So when it comes to shimmery gold curtains and dubious chandeliers, don't be afraid to request an update. Given that your bond money goes straight into the landlord's bank account, it's not like she'll be out of pocket.
---
#2: Invest now.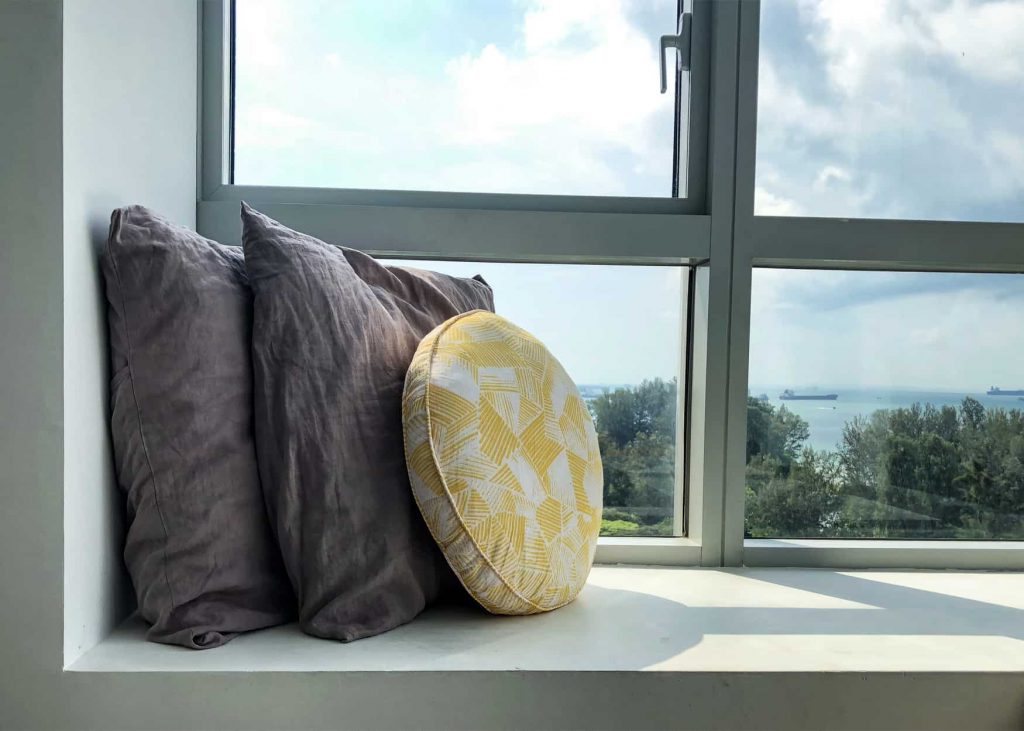 On the assumption that one or more of the above requests gets rejected, act now.
It's all too easy to put off the effort and expense of some customisation, but every month that goes by is a month you could've spent without that hideous light fitting – get in early and get the most out of your investment.
(We have just rolled our lease on for a fourth year, and really can't bring ourselves to commission some customised window-box seat cushions in the knowledge that the better part of such a spend has been squandered on the years gone by.)
---
#3: Kid proofing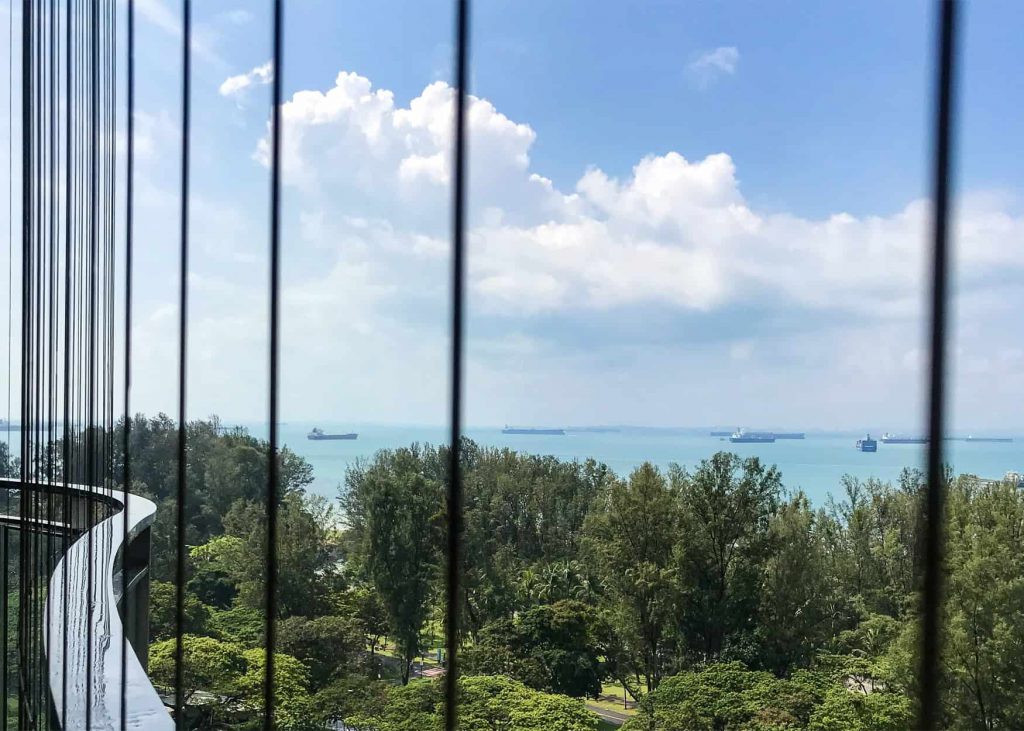 This one goes out to parents who are doubtless already nervous about the more confined space of a condo, and potentially the double-whammy of a new build, where every ding is on your tab.
Firstly, on the matter of walls, we have some very simple advice: let it go.
When it comes to things like errant crayons and permanent black markers, the outer layer of paint on most Singaporean condo walls pretty much wipes clean – or rather, off. When it comes to things like dents, chips, gaping holes or teeth marks, it's extremely cheap and easy to find a decent enough painter to cover all sins. (Far cheaper than the ensuing visit to the dentist.)
Floors, however, are another matter.
Tiles may require a polish upon your departure, but floorboards and especially cheap floorboard veneers are horribly prone to banging, whacking and hammering. The answer is a nice, plush rug. Which needs to move in before the kids do…
Finally, invisible grills are a must. Refer back to item #1 above, and get it in the TA at the landlord's expense.
---
#4: Pool sun
On a more frivolous note, sun seekers and colder-blooded condo dwellers will want to take note of the pool layout and aspect. High rises immediately east and west will likely block the morning and afternoon sun respectively, while skyscrapers north and south may bring shade in the middle of the day at different times of the year.
So have a light ponder and make some minor astrological calculations to work out how this might pan out – as there's nothing worse than discovering that the pool's in total shade throughout the winter months. #firstworldproblems.
---
#5: Go for privacy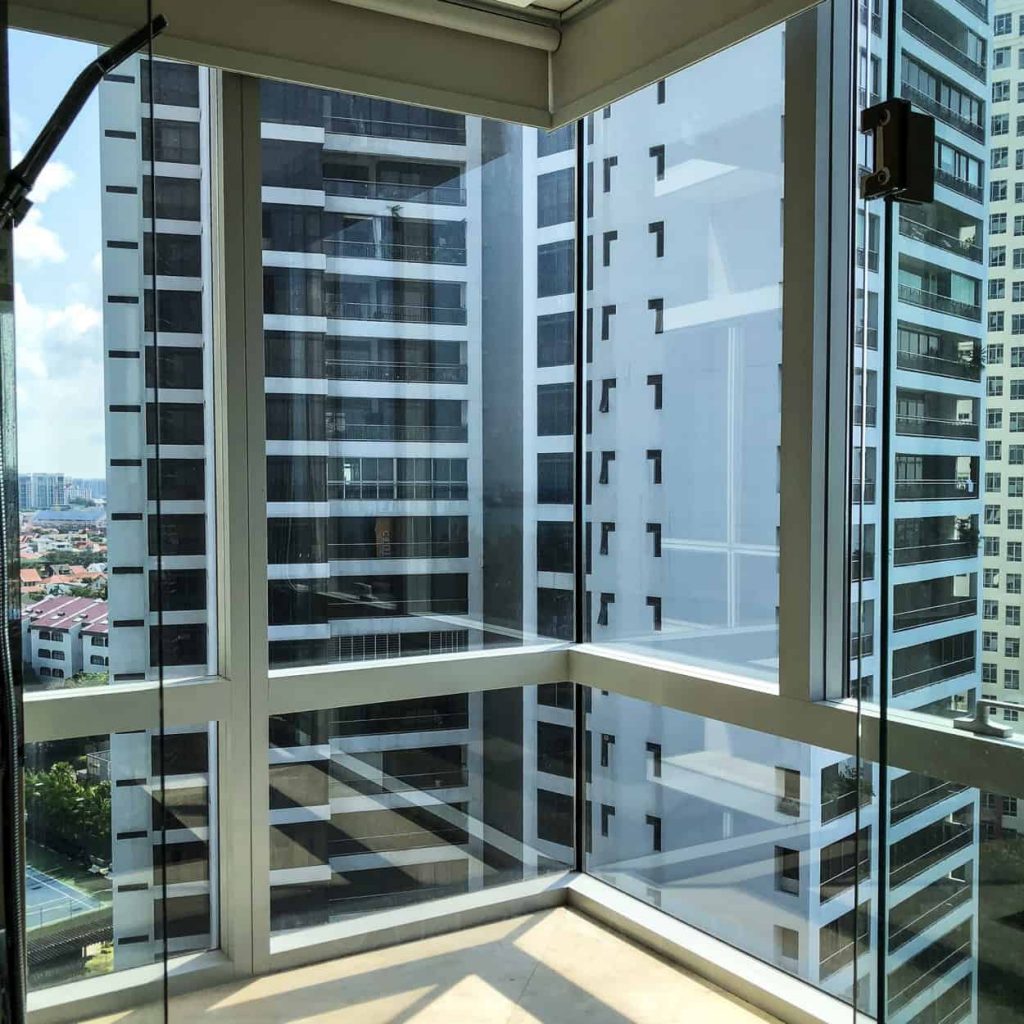 Many condos offer a cliff-edged choice between privacy and light. Per the below display shower, which on first inspection seemed fabulously light-filled if a tad exhibitionistic. We went for blinds, in order to preserve the views, without quite realising that we were unlikely to lower and raise three different blinds every time we have a shower. (The taking of this photo was among a handful of times in four years they've all been raised.)
So do consider what's called "film" here – you perhaps knew it as "contact" in your primary school days. There are relatively premium and not at all school-folder-looking varieties that admit some of that gorgeous light, but not the sightlines of your one hundred neighbours and their guests, relatives and deliverymen.
---
Where to now?
---