Robertson Quay condos
There's so much to love about the Robertson Quay and River Valley areas, not least that enviable riverside lifestyle. With jogging trails running for miles in either direction, cafes and bars lining the waterside, and a 5-minute commute to the city, this prestigious District 09 enclave is always going to be in demand.
High on the list of attractions is the culture, with a range of dining options from casual cafes through to Michelin-starred restaurants. Plus the local shopping at the fabulous, revamped Great World City mall (with forthcoming MRT station), and the renowned luxury shopping of Orchard Road just minutes away.
There's an abundance of older condos to choose from, and a smaller selection of new builds set to transform the luxury living on offer in the area.
Top condos for sale in Robertson Quay
---
— New launch
Rivière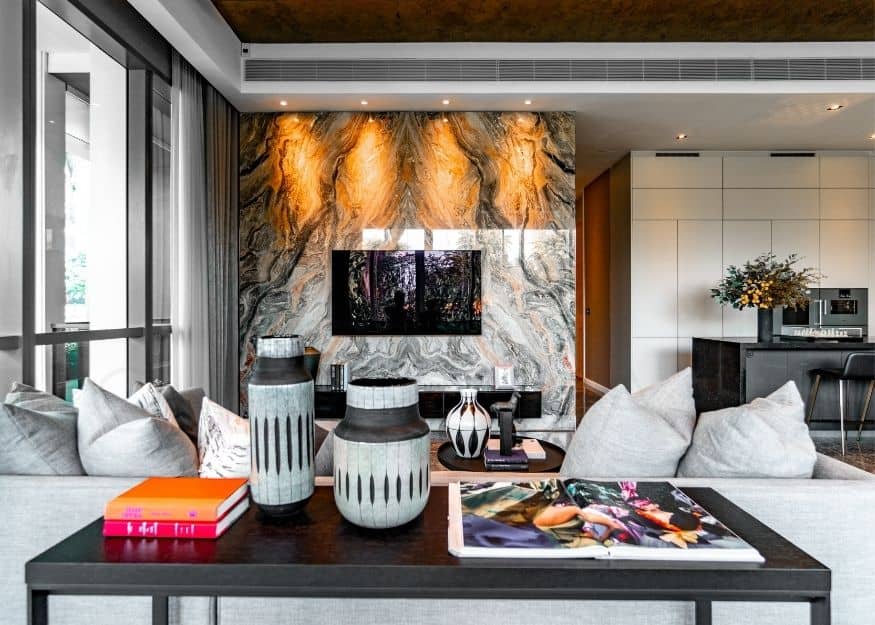 The only new launch condo right on the waterfront, Rivière occupies a rare site where the river wraps around on three sides. It's in District 3, with all the action of Robertson Quay on the opposite side of the river. Expect views from every apartment, designer interiors and resort-like facilities.
There are heritage warehouses onsite which will host specialty grocers and F&B concepts, plus a modern godown housing 80 serviced apartments.
Rivière condo details
Property mix: 455 residences from 1br to 4br
Tenure: 99 years leasehold
Completion: March 2023
Developer: Frasers Property
Can we tempt you with: Rare smaller-format apartments with river views.
Go further with Rivière: facilities, floorplans, pricing.
---
The Avenir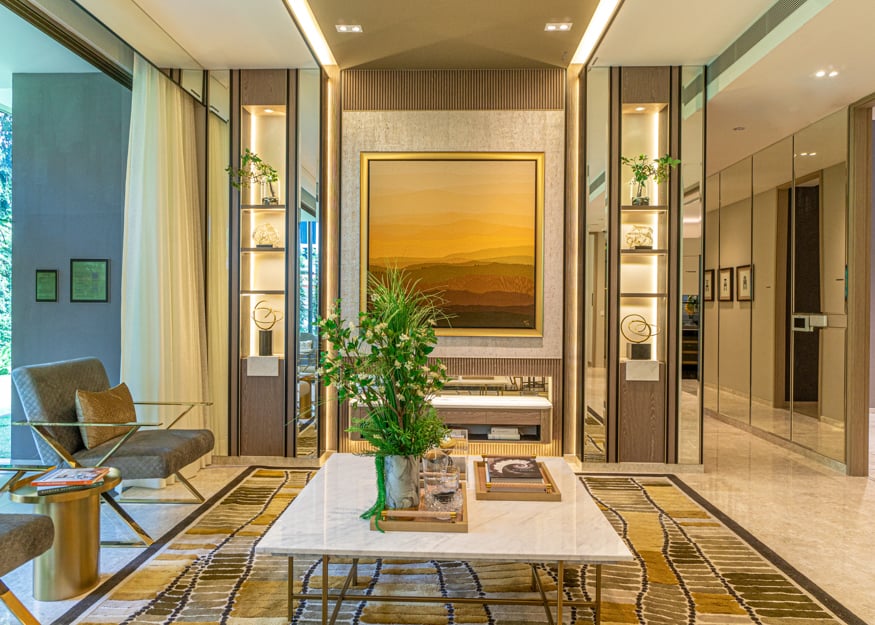 Perhaps the top new luxury condo in River Valley, The Avenir offers the largest-format apartments, stunning amenities and a central Robertson Quay address. With just 376 units on a block zoned for more than 600, The Avenir promises exclusivity and space – with two pools, a great lawn and tennis court.
The Avenir condo details
Property mix: 376 residences from 1br to 4br with family
Tenure: Freehold
Completion: August 2025
Developer: Hong Leong & GuocoLand
Can we tempt you with: The ultra-large 2,411 sqft with family apartments, featuring wide living, dining and entertainer's kitchen by Nova Cucina.
Go further with The Avenir: floorplans, facilities, pricing.
---
The Iveria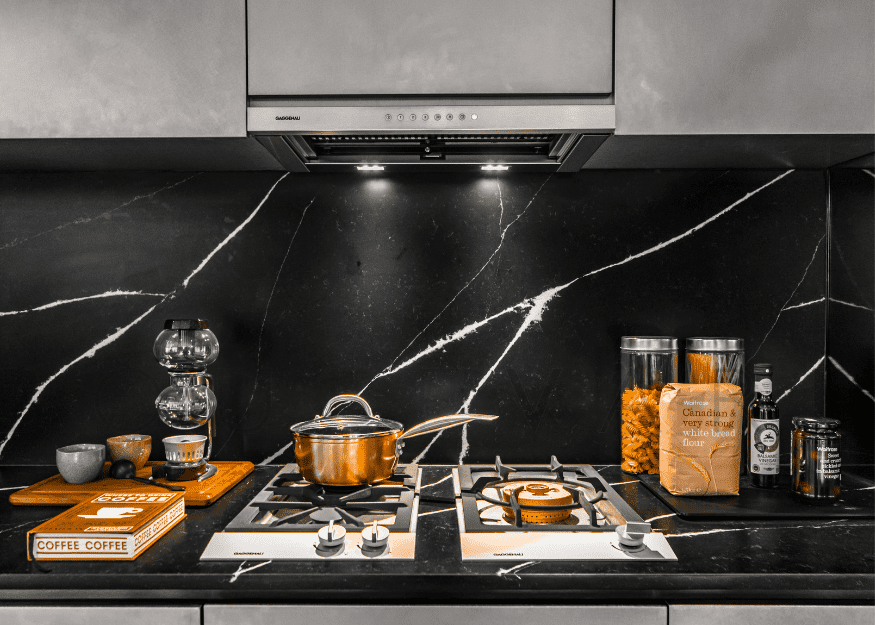 This boutique new launch offers design-forward interiors and a shorter list of luxury facilities. Think off-form concrete feature walls, glass-encased wardrobes and enclosable balconies, along with a rooftop pool and "robotic valet" automated parking.
The Iveria condo details
Property mix: 51 three-bedroom residences
Tenure: Freehold
Completion: April 2023
Developer: Ove Collection (Macly Group)
Can we tempt you with: The high-floor apartments (and the rooftop terrace and pool) enjoy views all the way to Marina Bay Sands.
Enquire for details and availability.
---
— Completed
8 St Thomas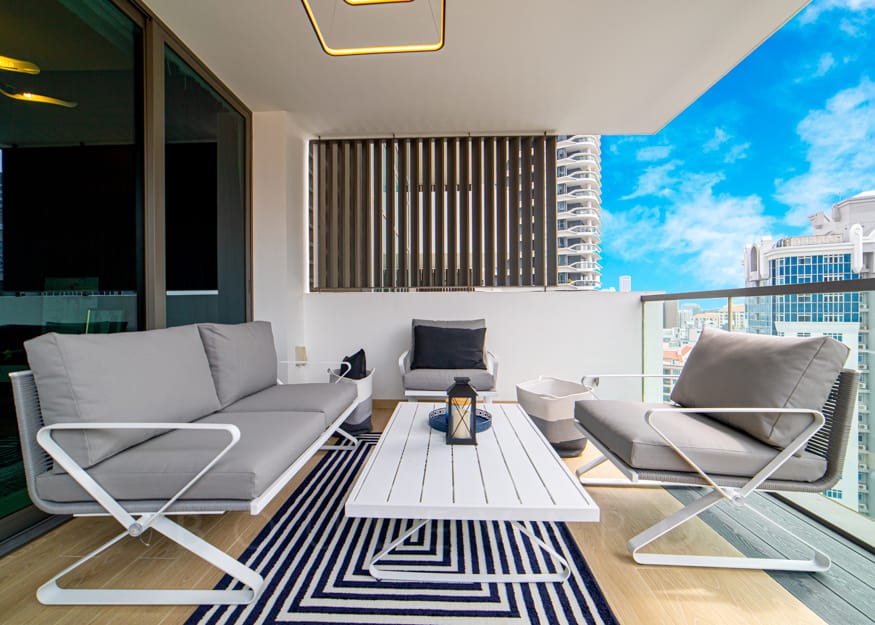 This completed new launch offers luxury apartments – some fully furnished and ready to move in – with a prime Robertson Quay location and modern amenities. 8 St Thomas is beautifully laid out, with a jogging trail and green wall wrapping around the pool.
8 St Thomas condo details
Property mix: 250 residences from 1br to 4br & penthouse
Tenure: Freehold
Completion: 2018
Developer: Bukit Sembawang Estate
Can we tempt you with: Chic fully furnished apartments that are ready to move in.
---
Martin Modern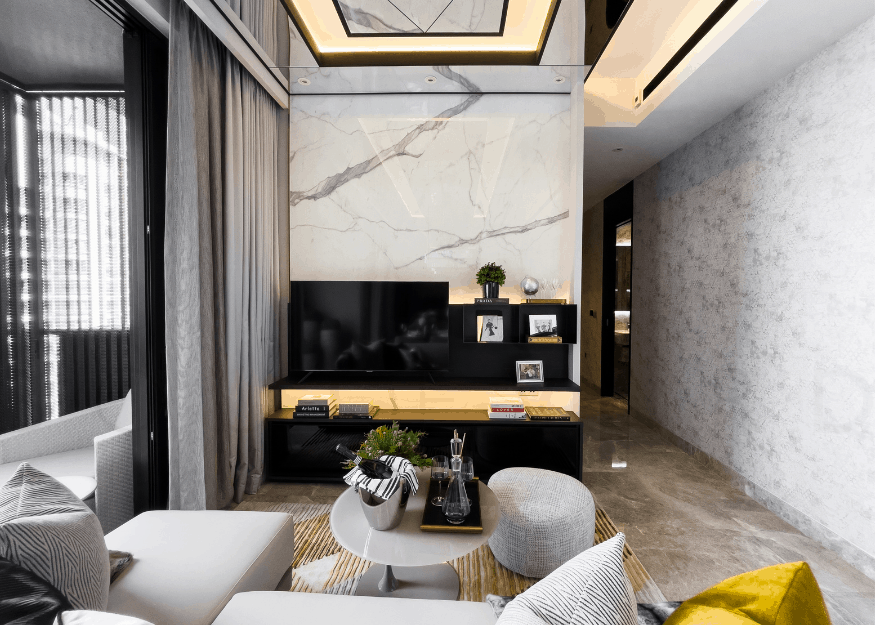 This landmark new launch by GuocoLand and Ipli Architects enjoys next-level green living, with 80% of the site given over to landscaping, and an astonishing 15 gardens including a maze, bamboo grove and lush rooftop escape.
Martin Modern condo details
Property mix: 138 residences from 1br to 4br
Tenure: 99 years leasehold
Completion: December 2021
Developer: GuocoLand
Can we tempt you with: The dual-facing four-bedroom apartments, with views across the river on one side, and all the way to MBS (from higher floors) on the other.
Martin Modern is now sold out – enquire for resale apartments.
---
Rivergate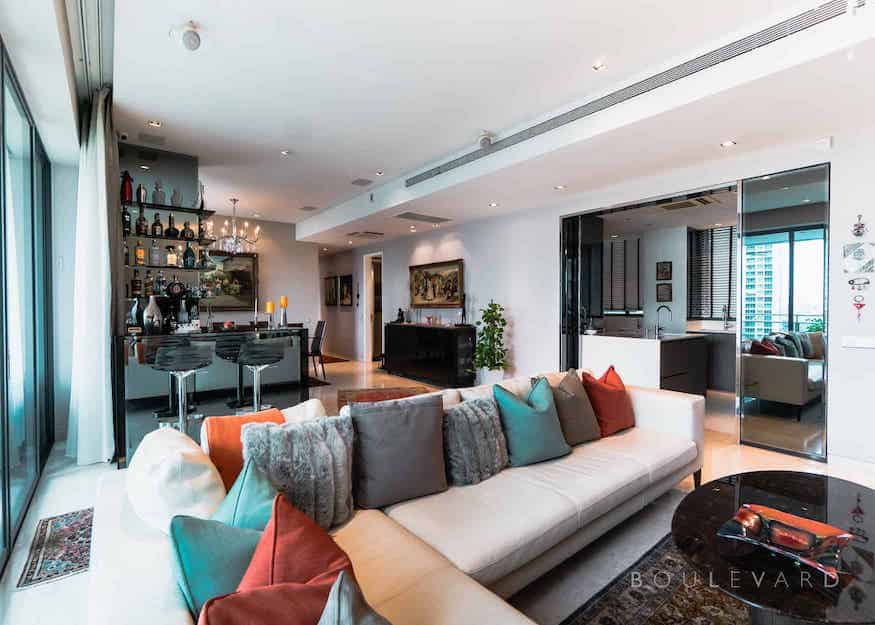 First up, it's a coveted location, both in terms of the usual, enviable River Valley proximity to the CBD, but also the rarer positioning right on the waterfront, with many of the apartments having unblocked views across the Singapore River. The riverside lifestyle – including cafes, bars, restaurants, and all that jogging and cycling – is literally on your doorstep.
Secondly, and perhaps more importantly, the space. It's hard to think of another condo so centrally situated that enjoys a similar level of space and facilities. The highlight, alongside the enormous, sprawling pool that winds its way almost the length of the site, is the large lawn area in the middle of the three towers, a rare and indulgent space that's perfect for families, picnics, sundowners.
Rivergate condo details
Property mix: 545 residences and penthouses
Tenure: Freehold
Completion: 2009
Developer: CapitaLand
Can we tempt you with: Large-format four-bedroom apartments with gorgeous river views.
---
The Wharf Residence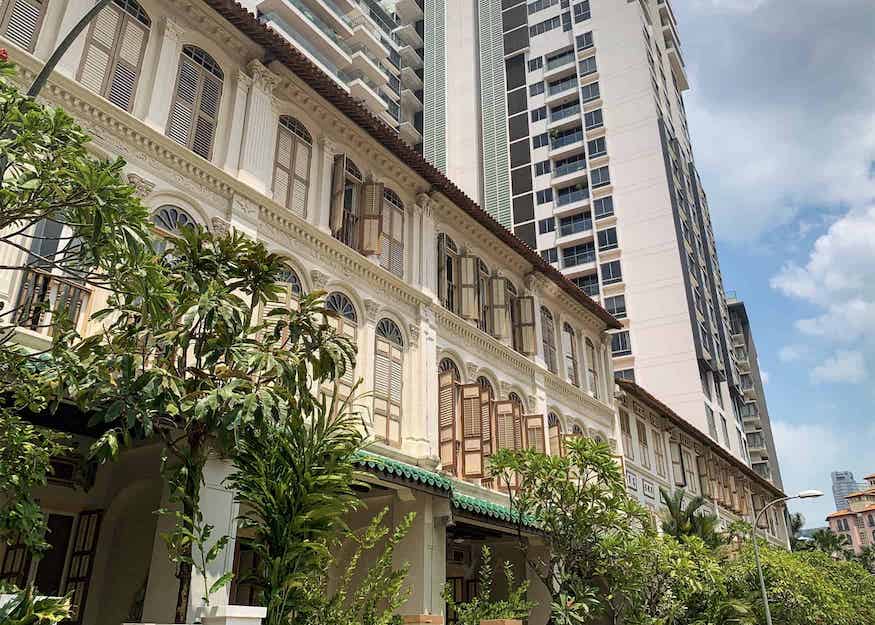 Shophouse heritage meets condo amenities and convenience in this unique development.
You get the best of both worlds at The Wharf Residence – alongside four condo towers, it also features gorgeous shophouses with high ceilings and sprawling floor plans. All the condo amenities you could want include a lap pool, spa pool, BBQ pit, gym – plus a sky terrace with 270-degree views.
The Wharf Residence condo details
Property mix: 186 1br to 4br apartments & residential shophouses
Tenure: 999 years leasehold
Completion: 2009
Developer: CapitaLand
Can we tempt you with: Charming conservation shophouses with lush gardens, high ceilings, period details – and modern facilities.
---
Robertson Quay neighbourhood guide
It's hard to beat Rob Quay's bragging rights to idyllic riverside living minutes from the city centre.
Up river from Singapore's nightlife central Clarke Quay, it gets increasingly chill by the time you reach Robertson Quay, with its peaceful, family-friendly feels, cafes, bars and restaurants by the river, and upscale grocers and malls.
There's a strong lineup of condos in the area that are oldies but goodies that still attract a following. And developers are more than making up for a bit of a pause in new condos with the launch of several luxury builds including The Avenir, Martin Modern, Rivière, as well as more boutique projects such as The Iveria.
What's to love
– Village-y and cool: Laidback, relaxed and friendly, Rob Quay is big on the community life and riverside respite – all within 5 mins of the CBD and Marina Bay area.
– So hip: From heritage warehouses turned five-star hotels and iconic bridges to wine bistros and brunch spots, the neighbourhood has it all.
– Track record: Lined with trees for miles in either direction, the riverside offers the perfect jogging trail, bike track or slow walks after long brunches.
– Booming property scene: There's a lot to choose from and something for everybody, whether your tastes run to river views, lush landscaping, total luxury or design-forward chic.
– In demand: With its proximity to the city and forthcoming MRT connectivity, it's hard to imagine this area going out of fashion.
Connectivity
This centrally located D09 neighbourhood is a 5-minute drive to the Central Business District and the Beach Road – Bugis business hub. Close enough for that dream bike or jog to work, or a 30-minute walk.
Is there an MRT nearby? Not yet. The Great World MRT and Havelock MRT stations for the Thomson-East Coast Line are underway. Once complete, commuting from this area to the CBD and even East Coast will be a breeze.
Shopping and lifestyle
Toby's Estate
Kith Cafe
Warehouse Hotel
Super Loco
Intercontinental Hotel
Robertson Walk mall
Common Man
PS Cafe
Mohamed Sultan Road dining
Within a slightly longer walk / short drive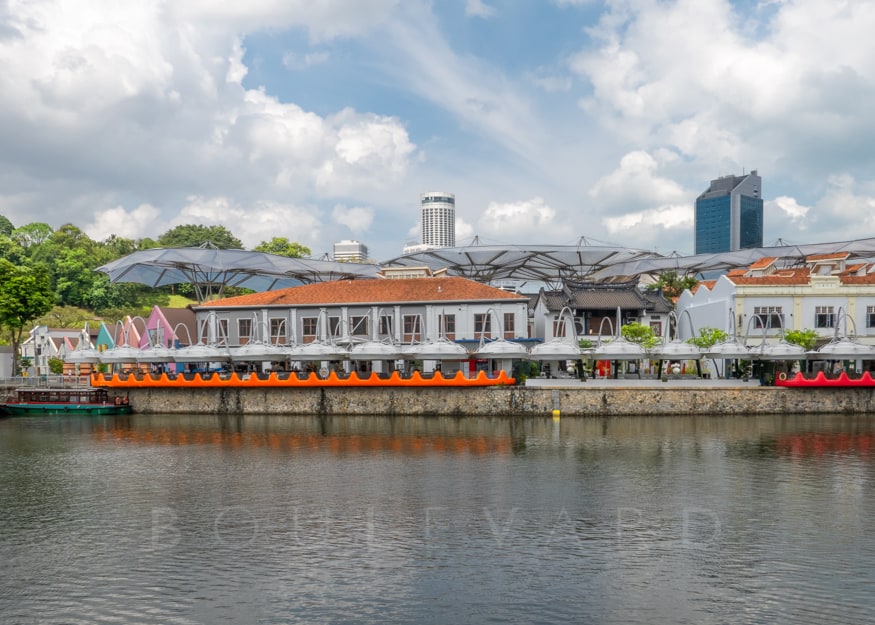 Great World City mall
Fort Canning Park
Clarke Quay
Tiong Bahru market
Fort Canning MRT and Somerset MRT are both under 1km away, and schools within a short distance include River Valley Primary School (just 0.4km), Chatsworth International and ISS.
The CBD meanwhile is a mere seven-minute drive away (on a good day), and we have it on good authority that an electric scooter ride takes under 15 minutes (and enjoys a riverside breeze to boot).
---
Enquire today
Get the latest pricing and availability, brochures, market appraisal, or book your private viewing at the stunning show suites and resale condos for sale in Robertson Quay.
Or Whatsapp us for enquiries and to arrange a viewing.
---
More luxury condos for sale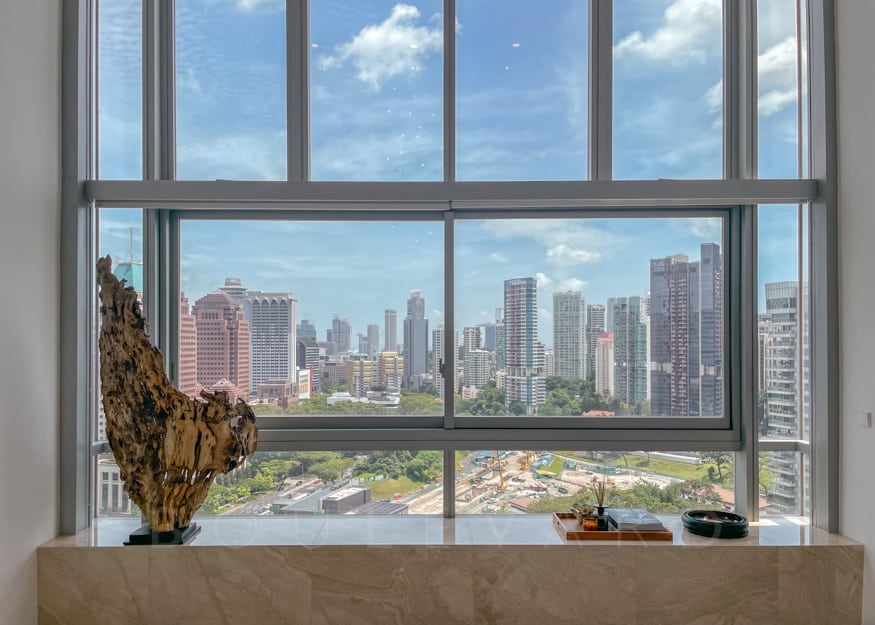 Beyond Robertson Quay, there's a wealth of stunning luxury property to choose from in Singapore, from the latest new launches to completed condos, from one-bedroom pied-à-terre formats through to trophy triplex penthouses and grand, landed estates.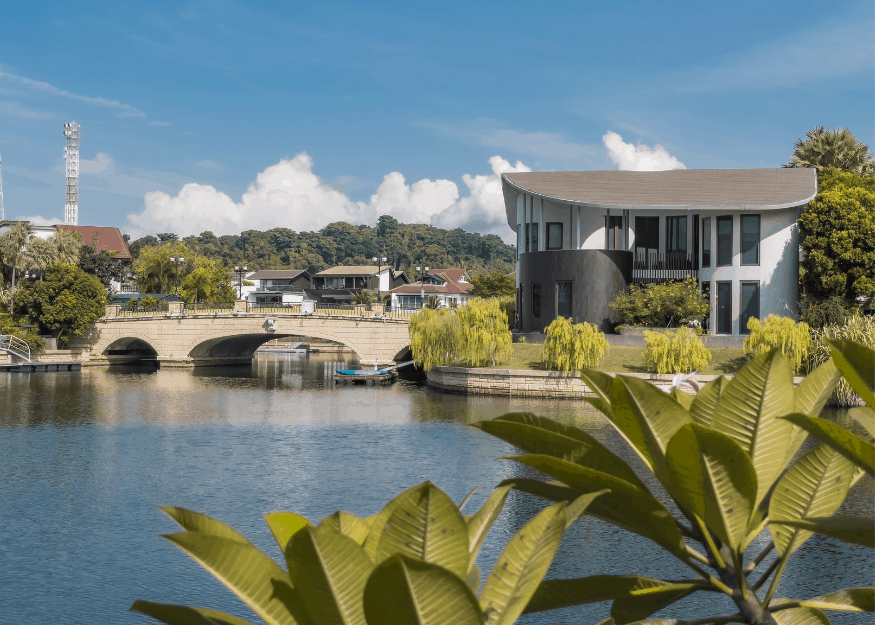 ---
International real estate
Further afield, here is our curated list of luxury overseas properties on the market in Bali, Niseko, Phuket, Tioman – and beyond.