Inside Sydney's latest prestigious off-market harbourfront residence  
By Mike Huynh
A simple glance at the astounding figures will reveal the type of prized home that One Circular Quay is set to become. A cool AU$1 billion in sales was achieved with more than 50 percent of the residences pre-sold since the off-market launch in late 2022 – and that's before the residences' internationally acclaimed interior designer was announced.
It's an impressive feat by developer Lendlease, who recently revealed that Daniel Goldberg from State of Craft will join the One Circular Quay project as interior designer. Goldberg is a rising visionary, responsible for the interiors of The Shard Residences in London and the zero-emissions MAKO Eco Explorer Superyacht concept. More importantly, his work will shine alongside the equally stunning exterior architecture of the late multi-award-winning Kerry Hill, founder of Kerry Hill Architects.
Lendlease, who retains an extensive reputation as one of Australia's premier property developers, will jointly develop One Circular Quay with Mitsubishi Estate Asia. Their long-standing partnership includes successful projects like One Sydney Harbour and Sydney Place developments, and Melbourne Quarter's residential East Tower. With the crucial factors established, exploring the finer details of One Circular Quay is all that's remaining for its residents.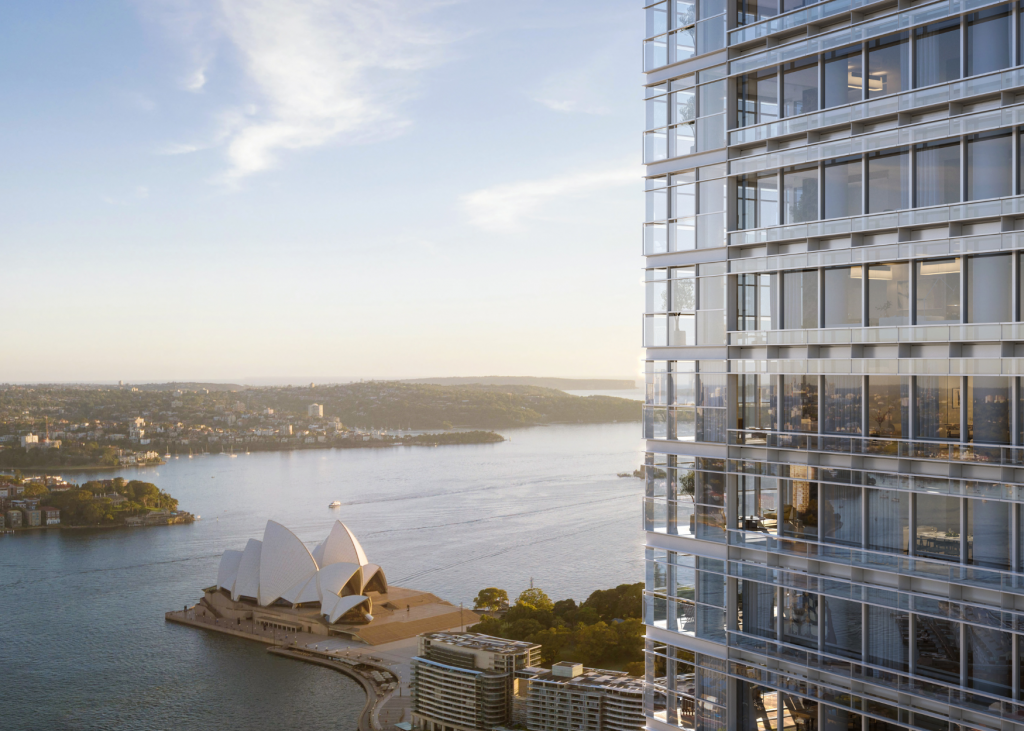 The art of exemplary living
One Circular Quay delivers a new standard of luxury residential living in complete harmony with the surrounding harbour's natural beauty. This is not an understatement as the building is situated in prime real estate between two of Sydney's finest landmarks – the Harbour Bridge and the Sydney Opera House.
It will aim to blend seamlessly with the iconic harbour whilst simultaneously stunning onlookers with its honeyed local sandstone and crystalline tower – a promise to become an enduring modern classical addition to the city's skyline.
While its contrasting architectural materials work together to create a balance of sophistication, simplicity and refinement for those looking on the outside, residents on the inside will be able to fully immerse themselves in the priceless views of Sydney Harbour in its most intimate and exclusive setting.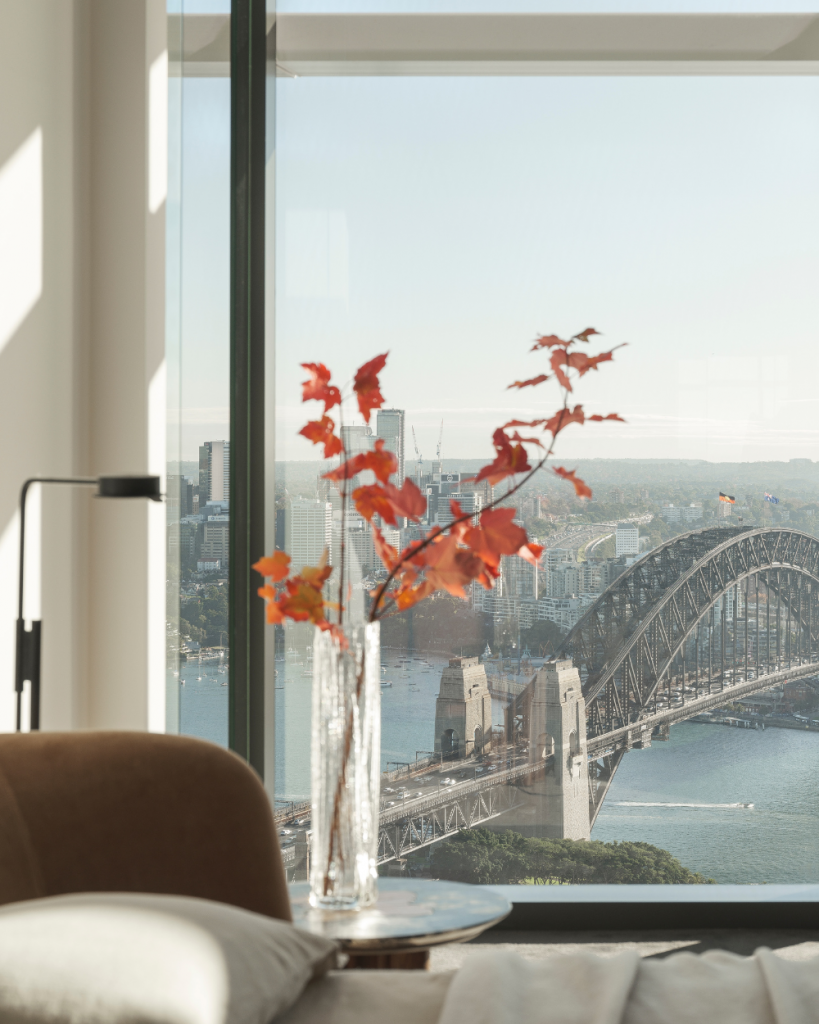 Its flagship offerings start at 50 levels above the ground. Levels 50 to 55 will be home to six full-floor sub-penthouses, while levels 56 to 58 will be reserved for a three-level penthouse boasting five bedrooms, a private lift, floor-to-ceiling windows with panoramic views of the world-famous harbour, and a north-facing swimming pool and terrace.
158 apartments will be created over 58 levels. A dual-core design ensures absolute resident privacy, as apartments only ever share a lift lobby with one other residence. With luxury at every doorstep, One Circular Quay residents will have unprecedented access to premium facilities, including a private indoor pool, gym, steam room and dedicated concierge services.
Inside One Circular Quay
Daniel Goldberg has seamlessly merged luxury and nature's beauty to create a sense of timelessness and enduring value for the residence. Each residence creates a unique dialogue between its interior spaces, natural light and the sparkling harbour below.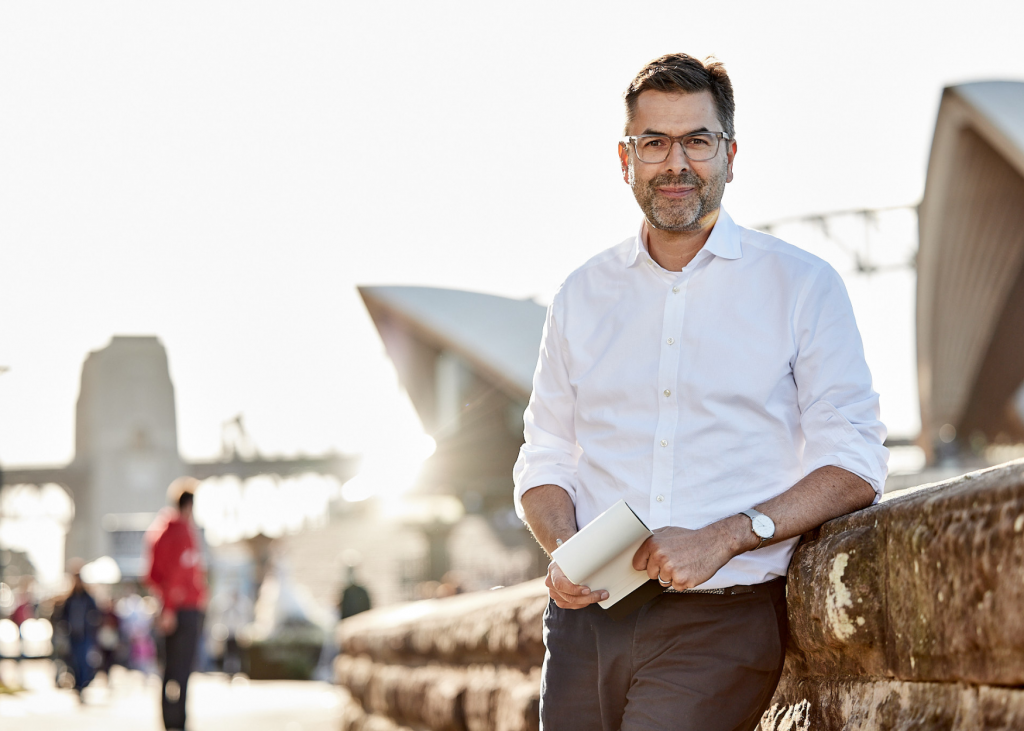 "The spaces we inhabit profoundly impact our well-being and happiness," he says. "We're designing One Circular Quay's residences from the outside in, meeting people's physical and emotional needs to create effortless, comfortable and generous interiors; spaces that will stand the test of time and exceed all expectations."
In addition to this, residents can customise their new home with a range of specific interior colour schemes created to evoke relaxation after long journeys. Light and airy Aero features light timber wall panellings that depict aesthetics beyond the harbour, while Aqua reflects the water's surface and features a darker, moodier palette. Terra mimics the landscape's distinctive soil and rocks and the Opera House's chiselled plinth. Floor-to-ceiling windows and grand proportions flood each residence with light, casting a glow on the sophisticated finishes, highlighting the refined materials and thoughtful curation of spaces and layouts. Materials have been chosen with precision and care to create an environment of elegance in every room and space.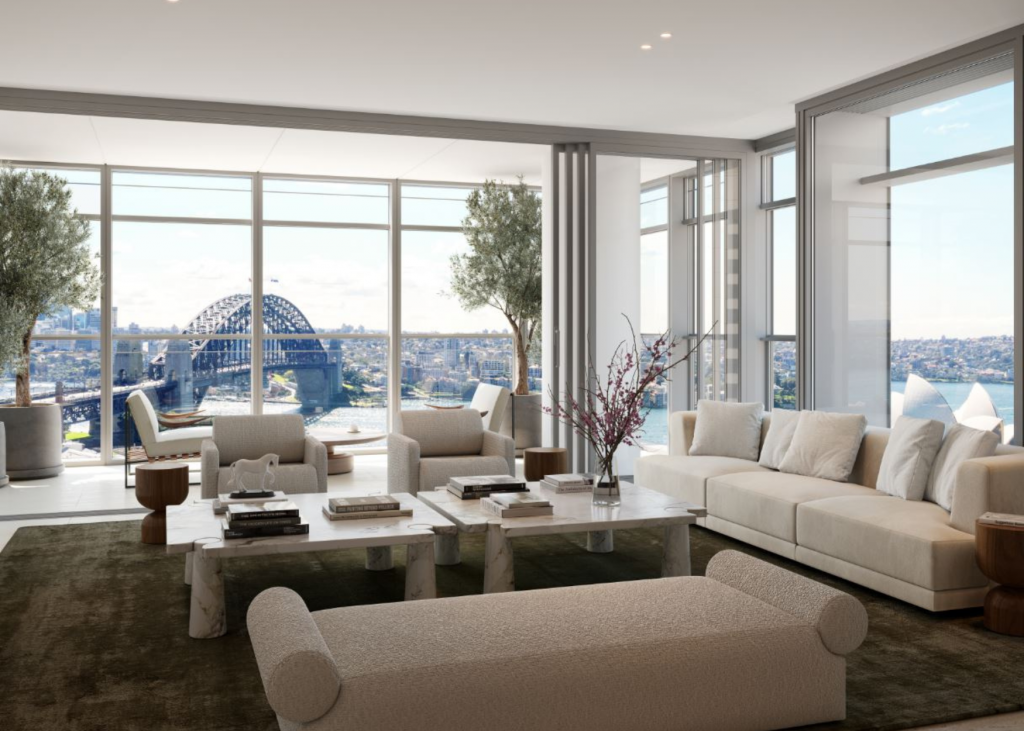 For entertaining guests, sleek, spacious kitchens optimise every available area to feel generous, flowing and effortless. Natural stone, warm timber tones and Wolf Sub Zero appliances combine to deliver a stage for culinary creation at home.
One Circular Quay's bathrooms are also clad in natural stone and generous in proportion with many affording views of Sydney's harbour to ensure residents remain connected to the city beyond no matter where they are.
Sydney's One Circular Quay residences is set for completion in late 2026.
---
Read next: