Loro Piana's latest creations exude the pinnacle of fine interiors
There's an unspoken art to exceptional interior finish and no name knows that secret formula better than Italy's Loro Piana, the purveyors of the world's finest textiles since 1924.
It's a staunch reputation to uphold, but the world's leading artisan company for processing luxury fibres is continuing to showcase its impeccable attention to detail with the arrival of the latest Loro Piana Interiors 2023 collection.
Unveiled at Paris Déco Off this year, the novelties proudly showcased the study of fabrics and accessories alongside the natural qualities of the chosen fibres. It's a feat which required Loro Piana Interiors to carefully research and bring to the surface the natural characteristics via intricate material processing – an artisan's touch that can only be demonstrated through a long tradition and innovation in textiles.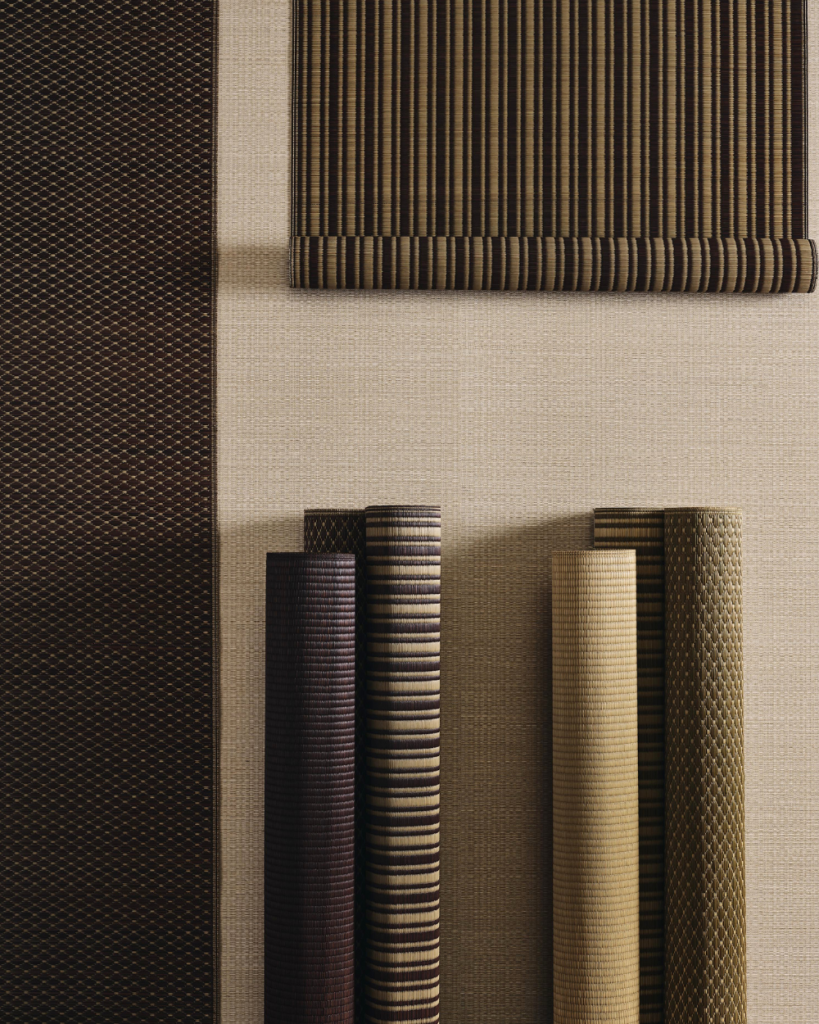 Woven by Mother Nature
As a result of this focus on organic finish, the wallcoverings, fabrics, blankets and accessories in the collection are all directly inspired by nature's creations. The uniquely appealing aspect of irregular consistency of raffia and jute adds textural interest to wallcoverings, while those in wool channel the fibre's enveloping warmth.
Elsewhere in the collection, Japanese igusa rush elevates interiors with properties renowned since ancient times. The extreme purity of silk, mohair and cashmere meanwhile enhances the colours, ensures softness and plays with light, indulging the creativity of patterns and weaves. And then there's the versatility of linen in fine contrast which celebrates its lightness in surprisingly smooth surfaces.
Nature also shines through in all the undyed fabrics, which showcase colours and patterns created using blends of fibres in their original shades. Cashmere Raw and Pecora Nera play with natural hues which span from the lightest of beiges to buckwheat, dove grey and brown. These fabrics are based on meticulously selected fibre spun from the fleeces of Cashmere goats and dark New Zealand merino sheep – no dyes are used. This means each blend is entirely unique and one of a kind, just like the wonders nature intended.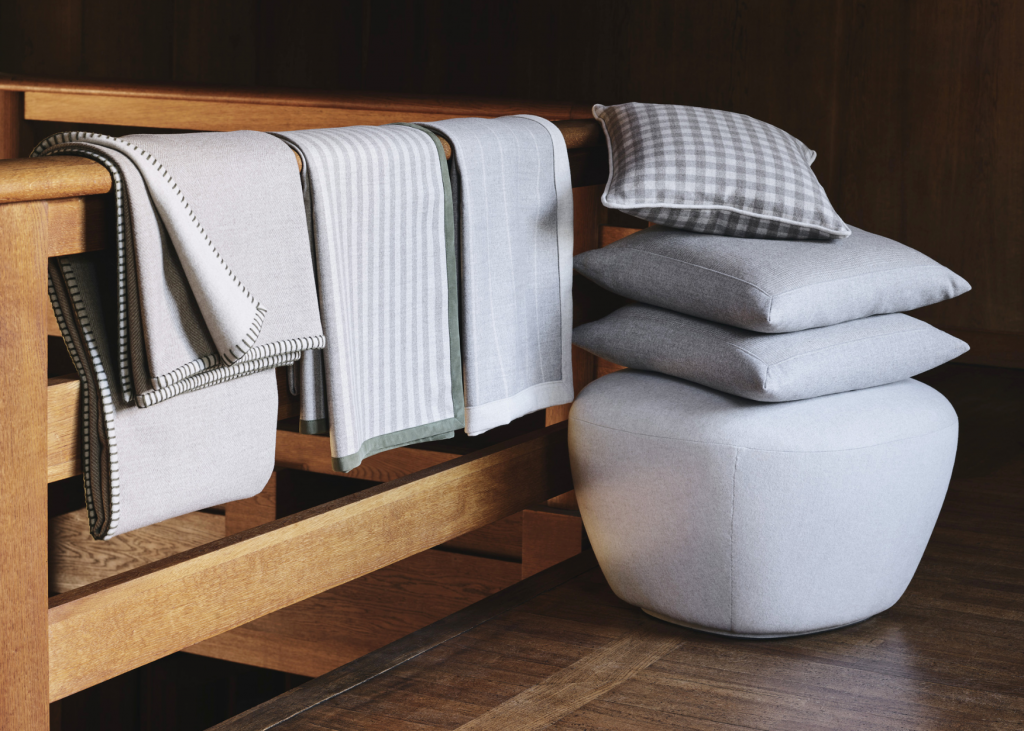 Behind the artisan's touch
Francesco Pergamo, Director of Loro Piana Interiors, explains that Loro Piana Interiors has always stood out for its expertise with natural fibres.
"Our time-honoured textile know-how, advanced research and development activities and fully verticalised production process enable us to turn extraordinary raw materials into even more exceptional fabrics and accessories. In this case we wanted to develop an especially original interpretation of the chosen fibres, and the result is a very polished collection with a modern, urban spirit."
Owning a piece of the 2023 collection means owning fabrics that are lustrous and vibrantly hued, with silk often adding its distinctive sheen. Variations can also be found through a wide selection of solid colour and patterned velvets. The designs chosen have a geometric theme, with diamonds and stripes gracing both fabrics and wallcoverings that pay homage to the motifs in fashion in the mid twentieth century.
"Completing the collection is a selection of extremely exclusive fabrics that are pure Loro Piana," adds Pergamo.
"Cashmere Raw and Pecora Nera double showcase new patterns, celebrating the beauty of nature in their exquisite, unique shades. They are presented alongside other fabrics in our collection – vicuña, The Lotus Flower and Cashmere Ice – to create a range of very precious, entirely natural materials for different purposes: upholstery, décor, accessories and curtains for clients who want to welcome the purity of nature into their interiors, with an elegant, refined aesthetic."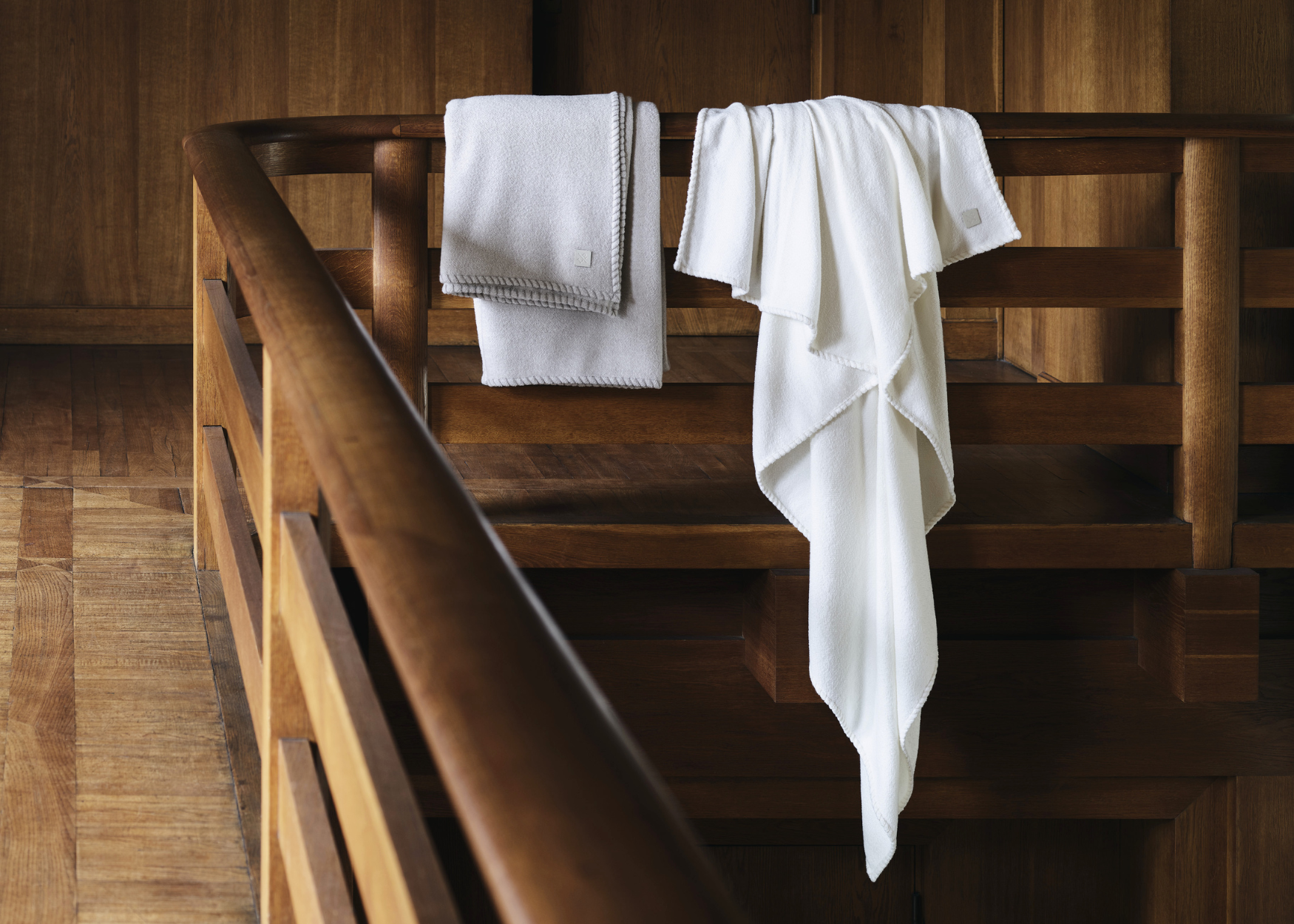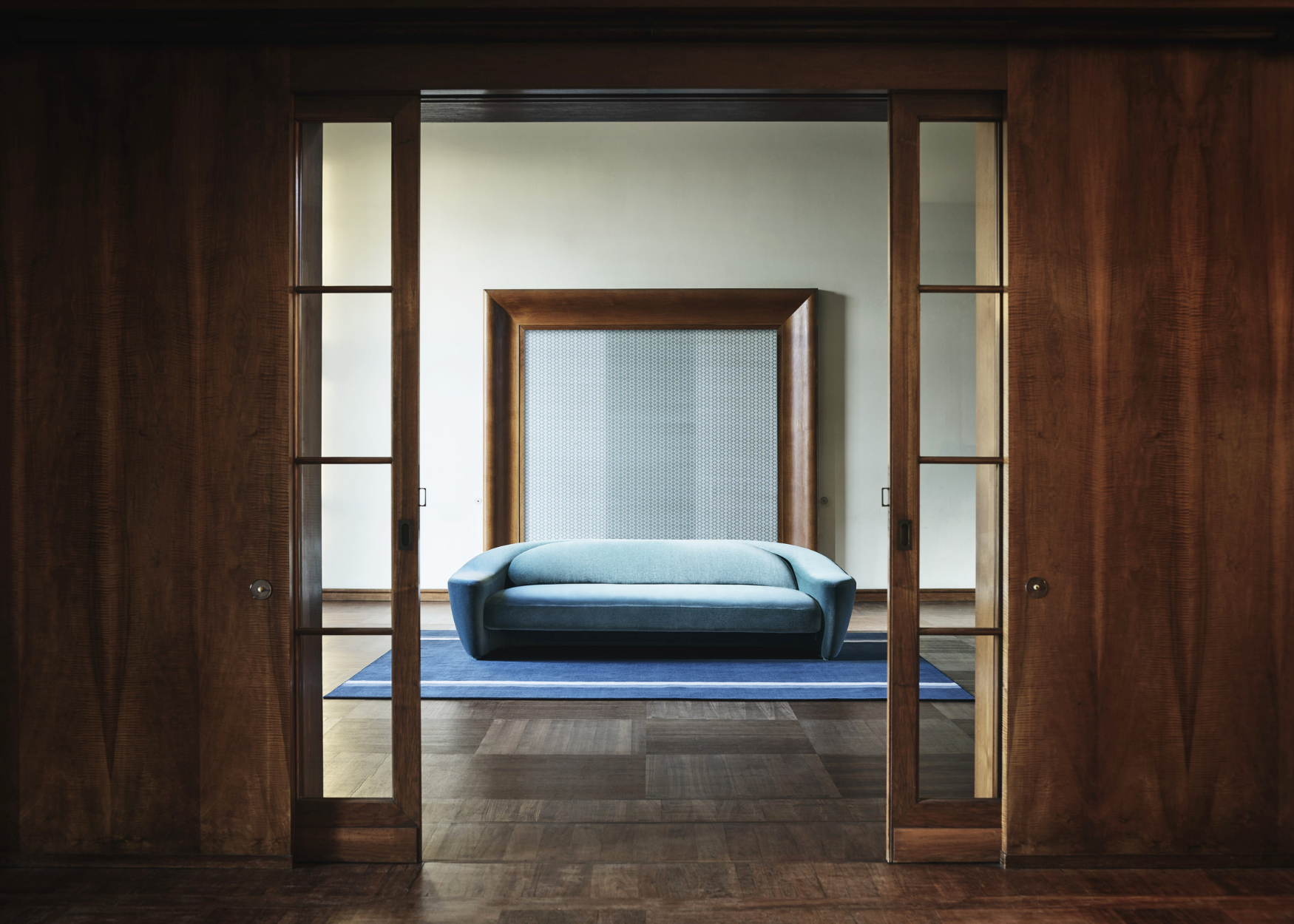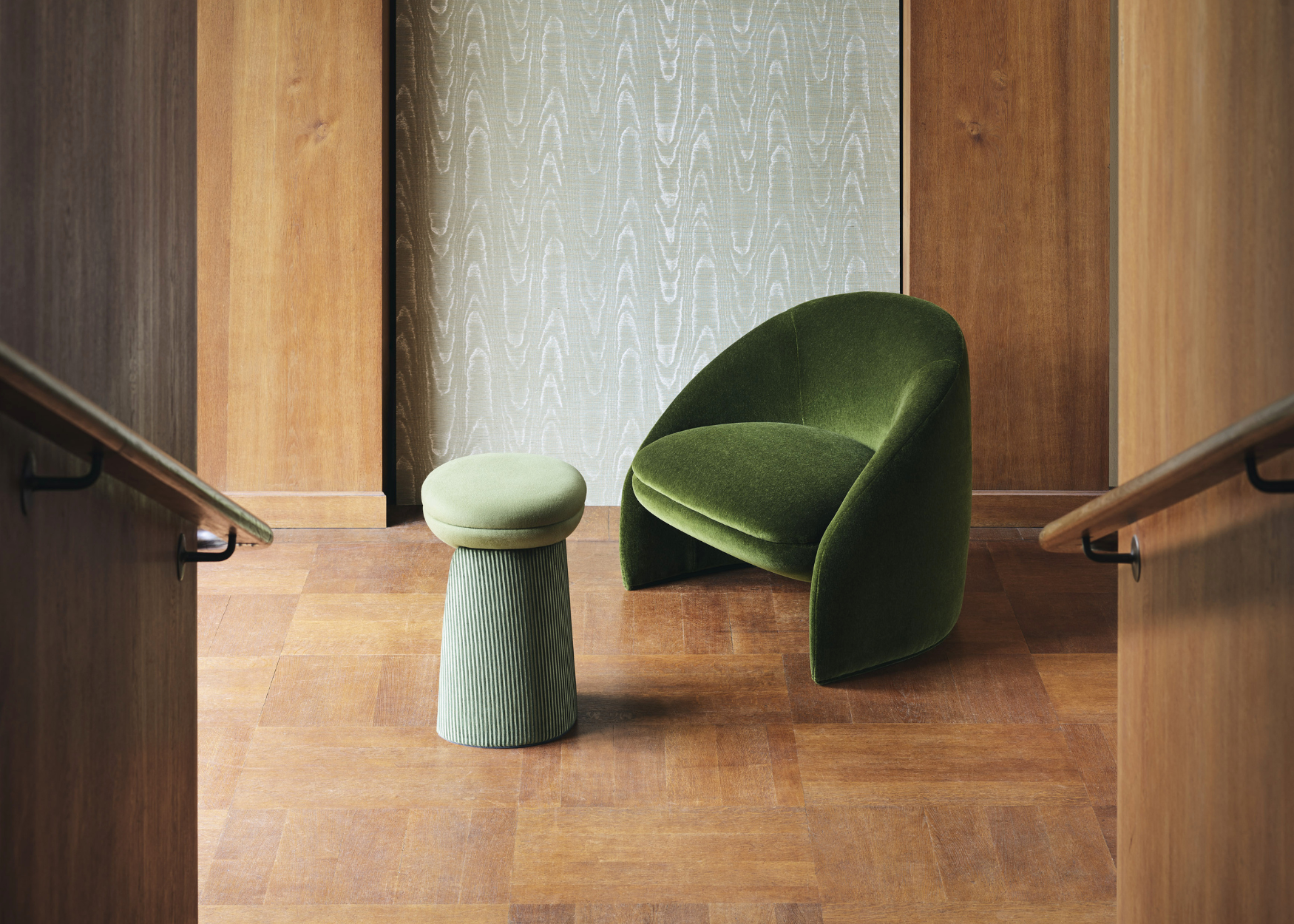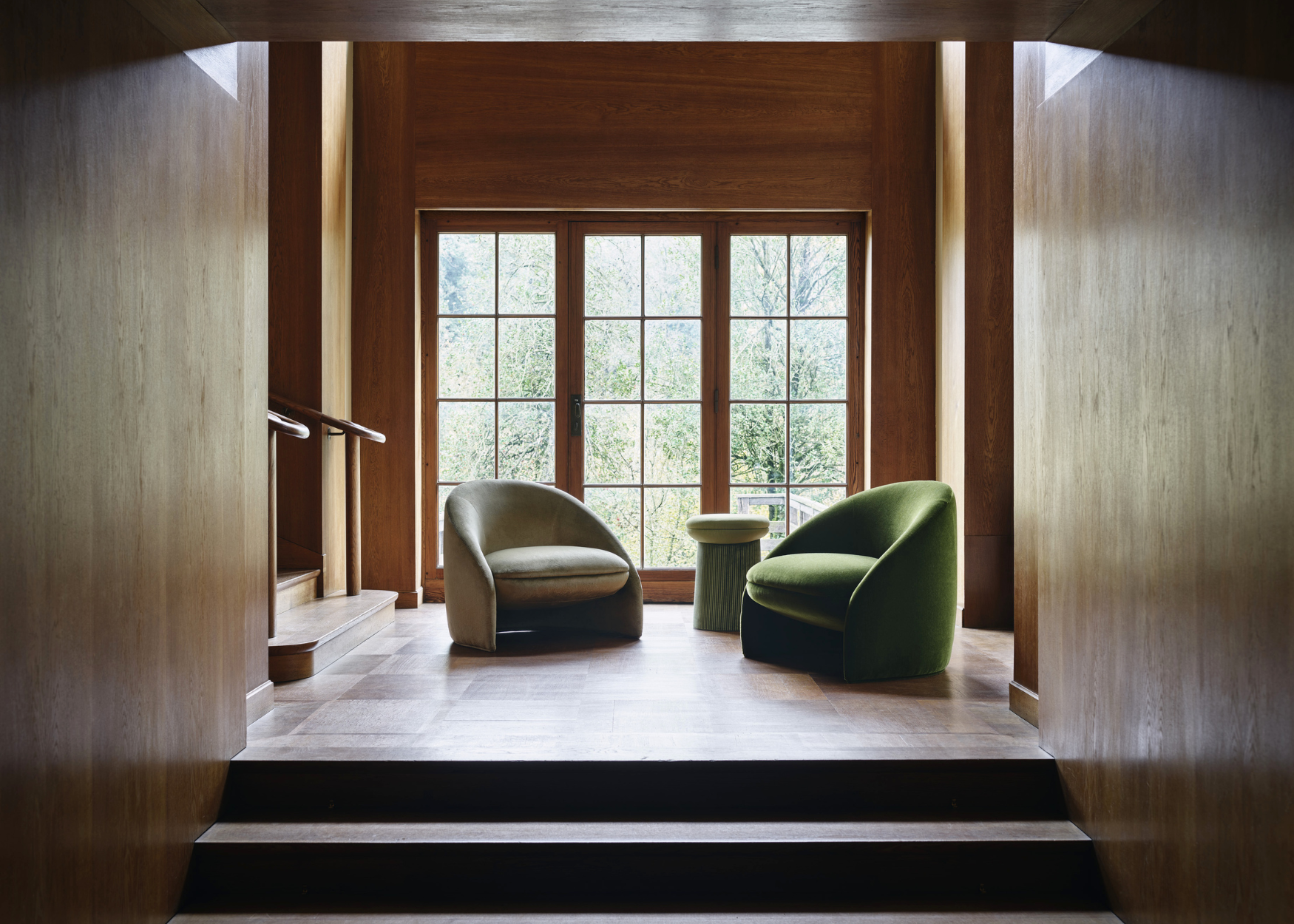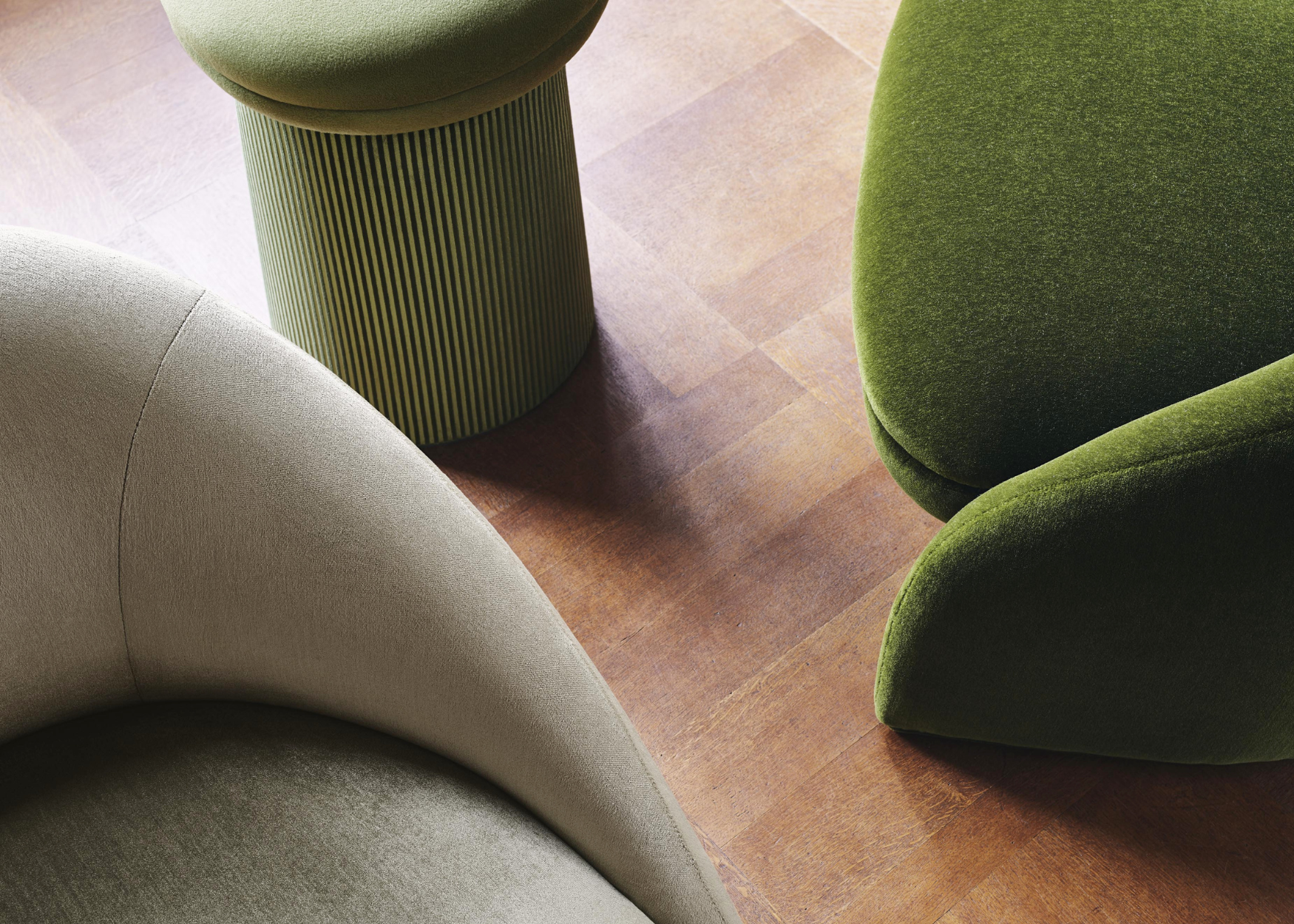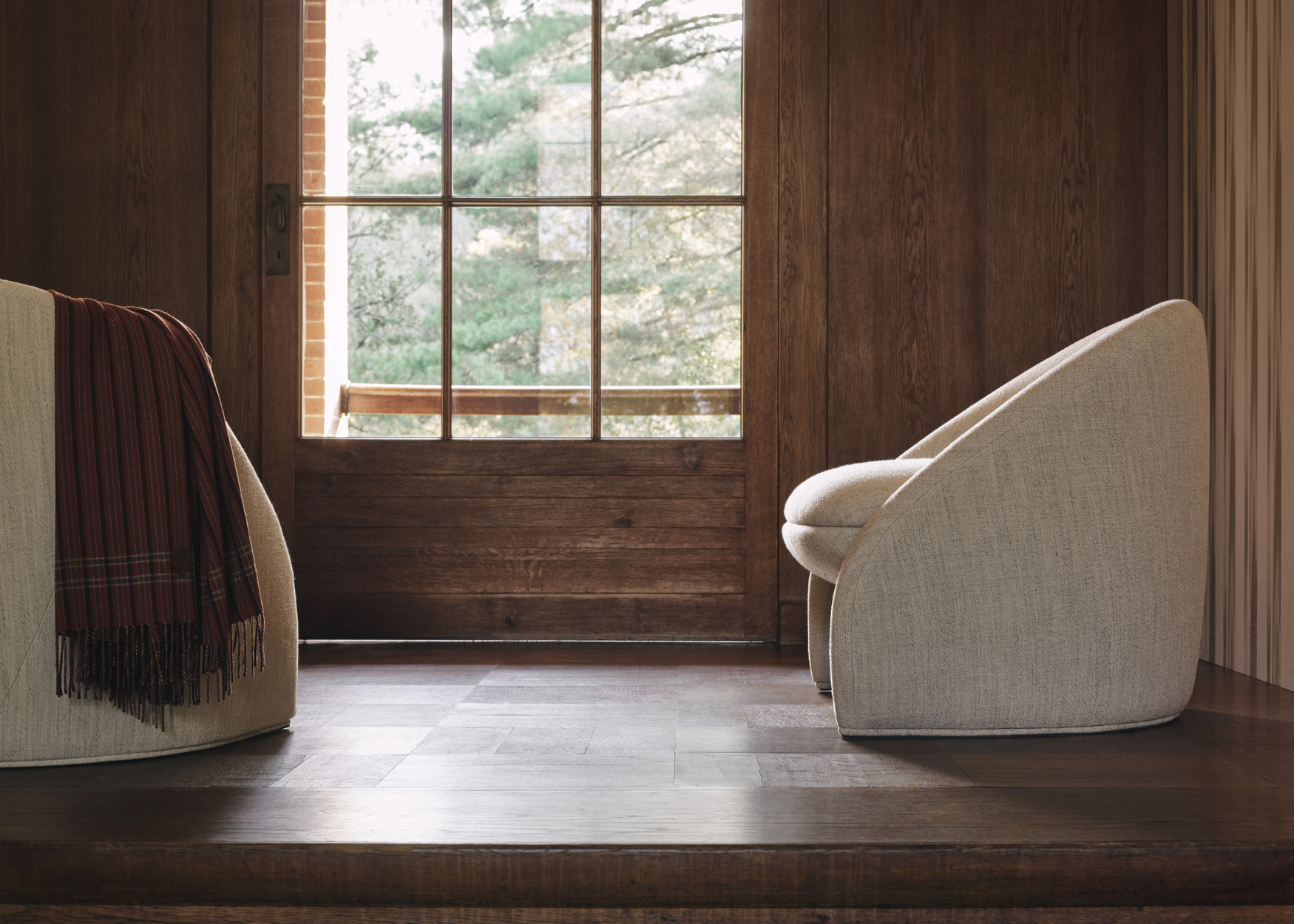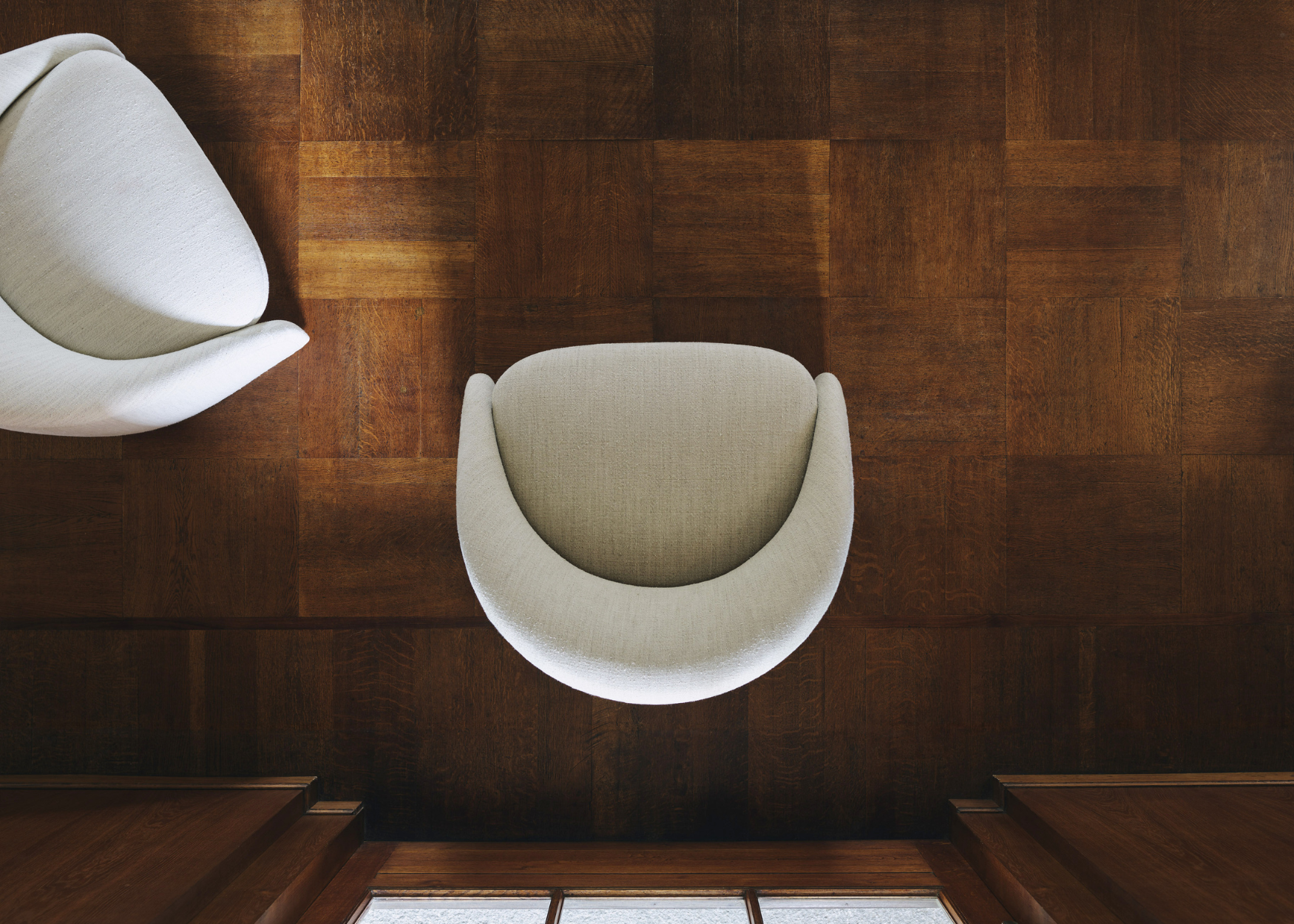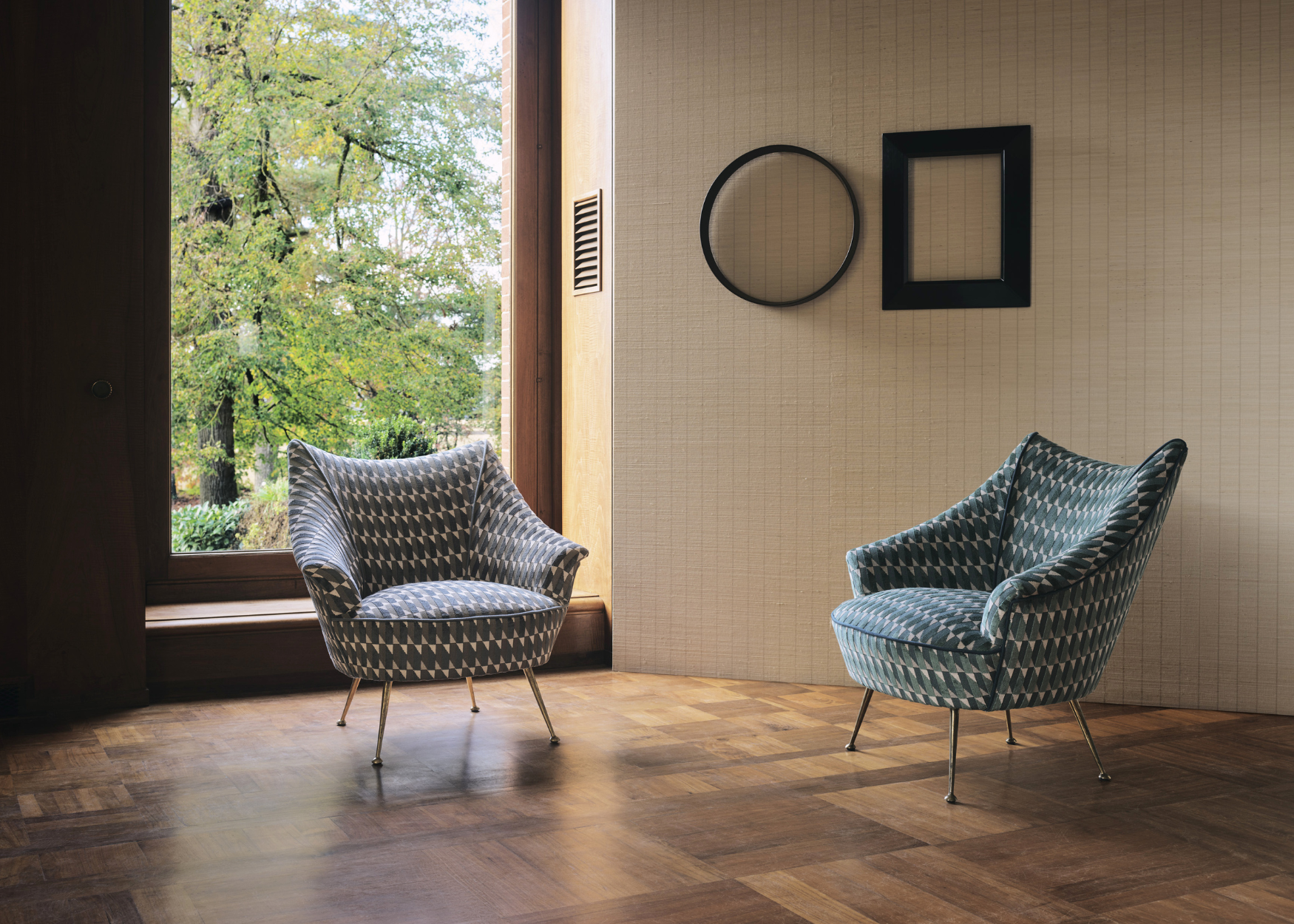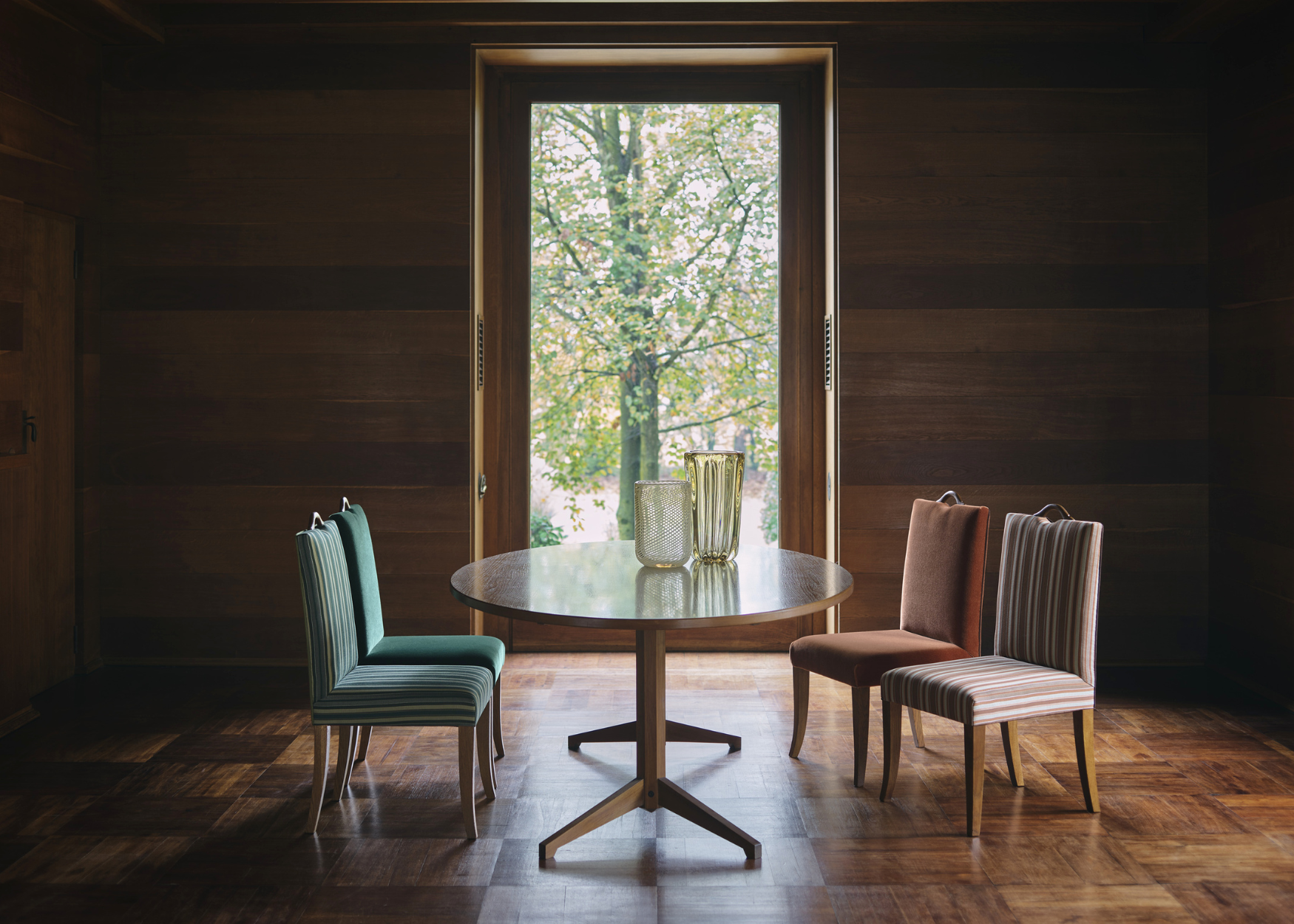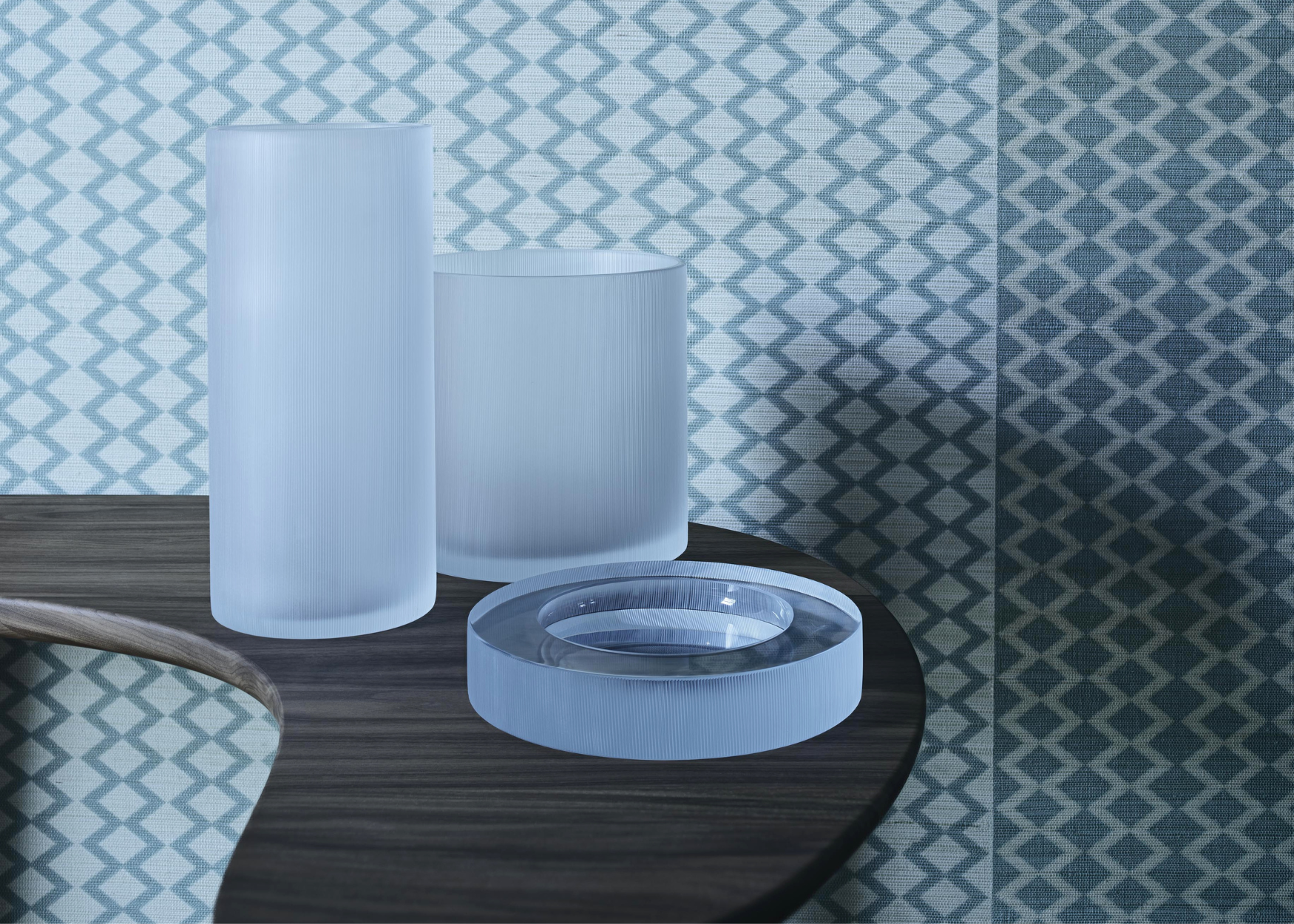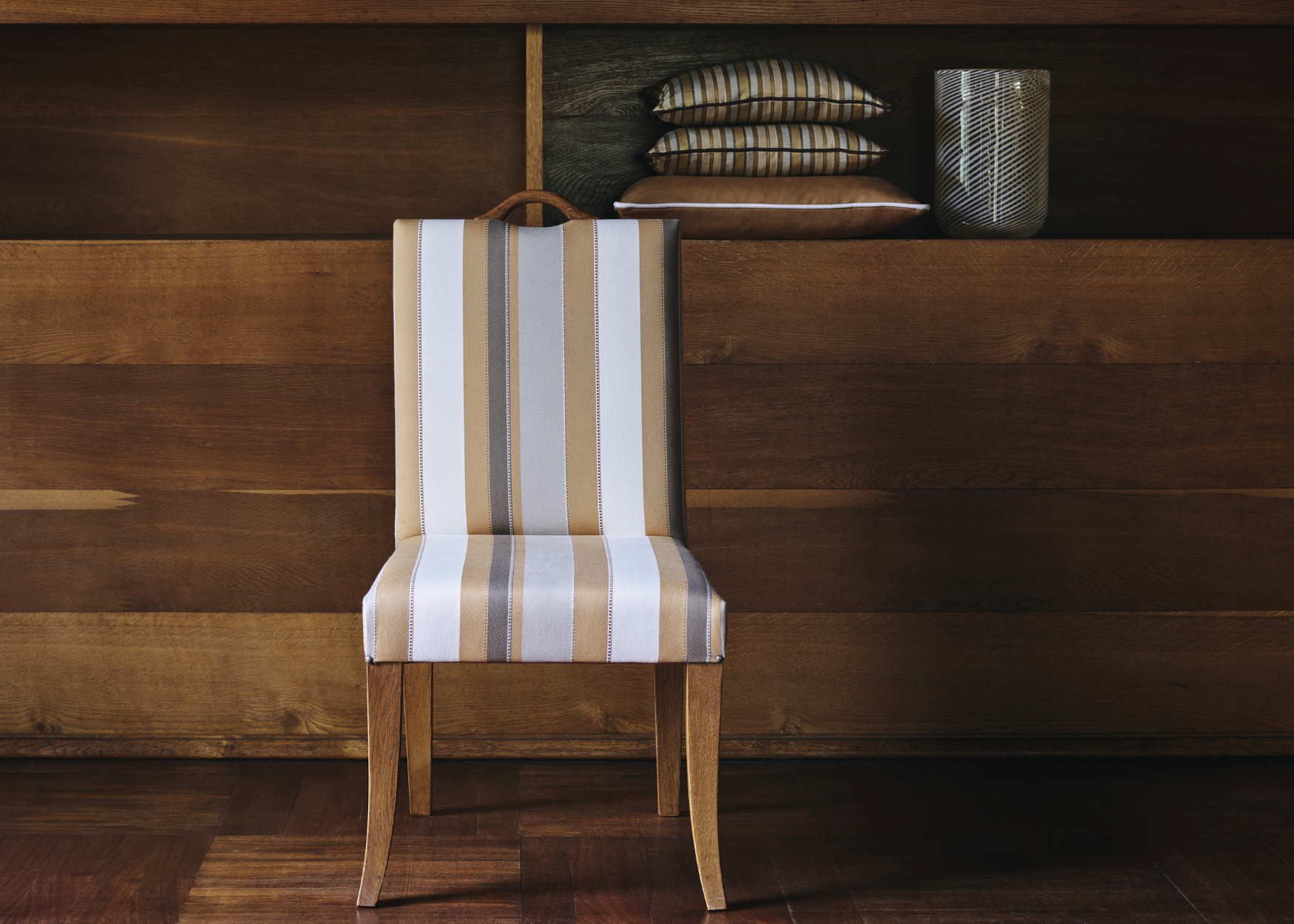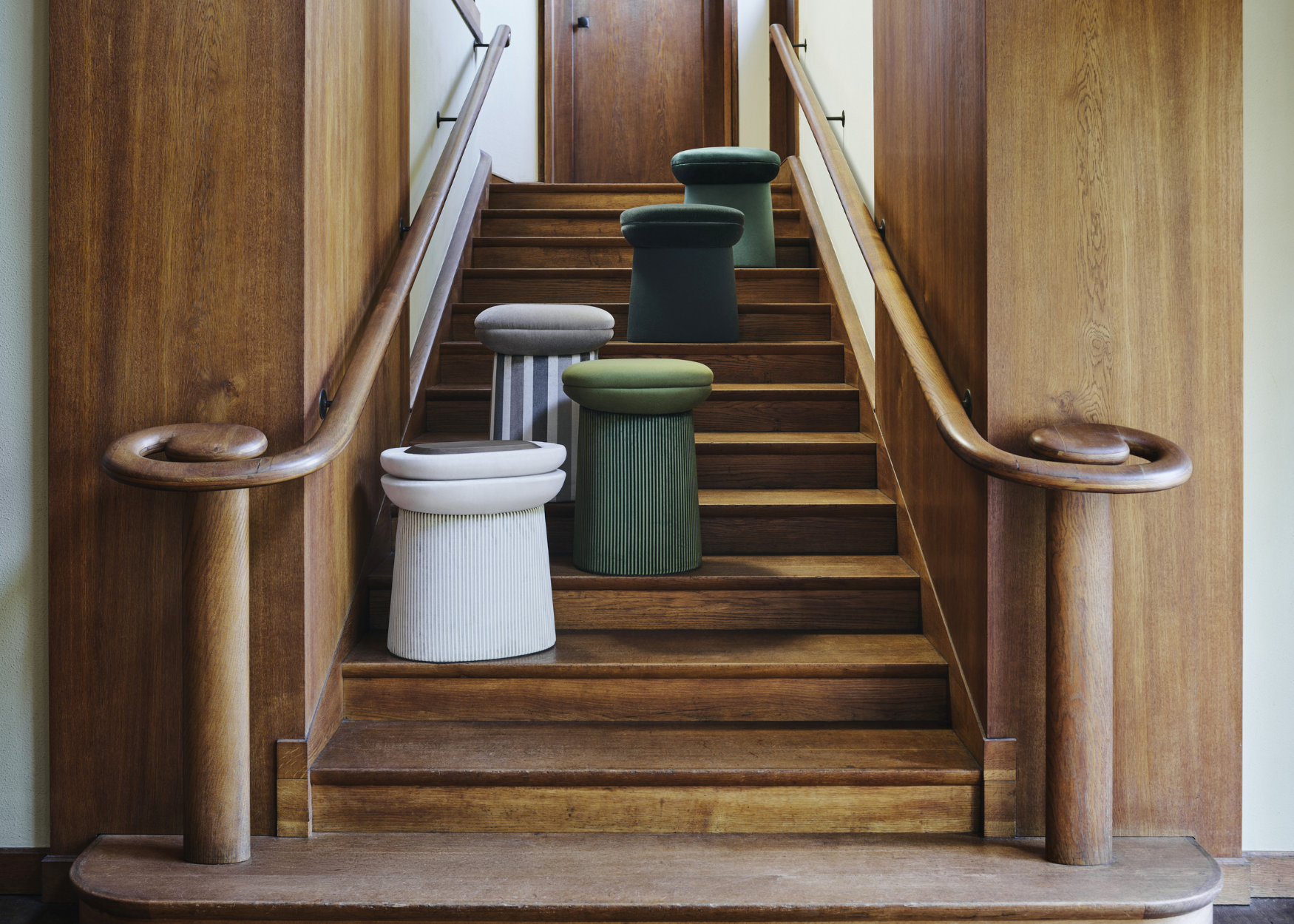 The Loro Piana Interiors 2023 collection is underpinned by:
Gleaming velvet: The epitome of sumptuous elegance, the velvets are a celebration of lustre and colour: the superlative quality and pristine white of the fibres chosen means they dye beautifully, creating full, vibrant hues.
The versatility of cotton and linen: Hard-wearing, cool and super-soft, cotton and linen are also known for their supreme versatility. In the new collection they are presented in their most elegant guise.
Resilient raffia, jute and wool: The new wallcoverings combine insulating and damp-resistant properties and the exceptional durability of raffia, jute and wool, crafted into exceptionally refined decor solutions.
The scent of Igusa: Igusa is a brand-new addition to the collection of wallcoverings, a unique product that celebrates the beauty and refinement of Japanese traditions.
The uniqueness of Cashmere Raw and Pecora Nera: Cashmere Raw and Pecora Nera are genuine gifts of nature.
The softness of cashmere and wool: Cashmere and wool naturally go hand in hand with softness. When this sublime material is crafted into original textures and distinctively different weaves, a little masterpiece of textile art is born.
---
Read next: