High rise vs low rise condo review: the pros, cons and horrors
Searching for a condo in Singapore is often a question of "how high," as ground floor apartments are relatively rare. But after a few years of living in the clouds on the 31st floor of Spottiswoode Residences, my husband and I decided to trade those sea views for a ground floor charmer near the Botanic Gardens.
While the change in outlook was to be expected, there were a few things we weren't prepared for. So if you're considering the low life – or, conversely, trading up – this is what you need to know.
---
Rooms with a view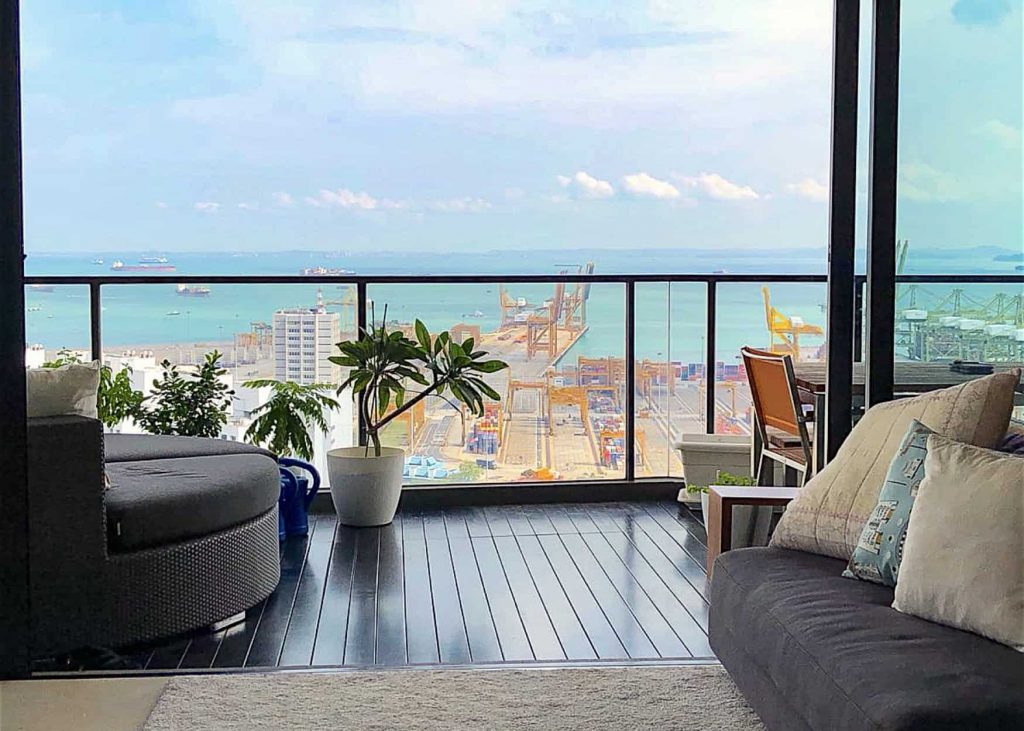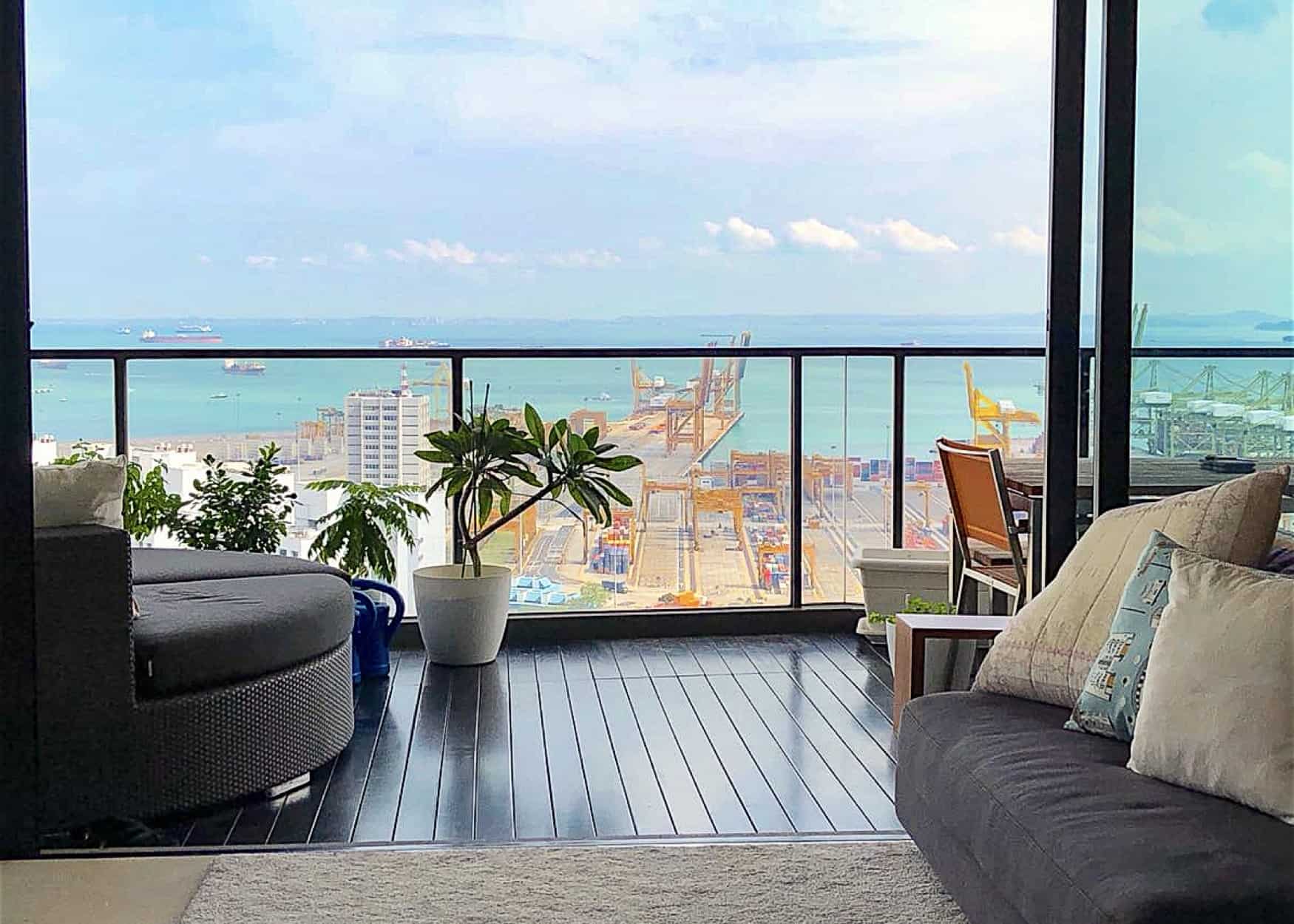 This was the big, albeit anticipated downside: leaving behind the 180-degree views including the port, conservation district views, the spectacular Pinnacle building and the HDB jungle of Bukit Merah. While I do miss those vistas, I now love our garden view almost as much. What it lacks in wow factor, it makes up for in peace and serenity. After three years our old high-rise views felt a bit hectic, while the new views feel grounding.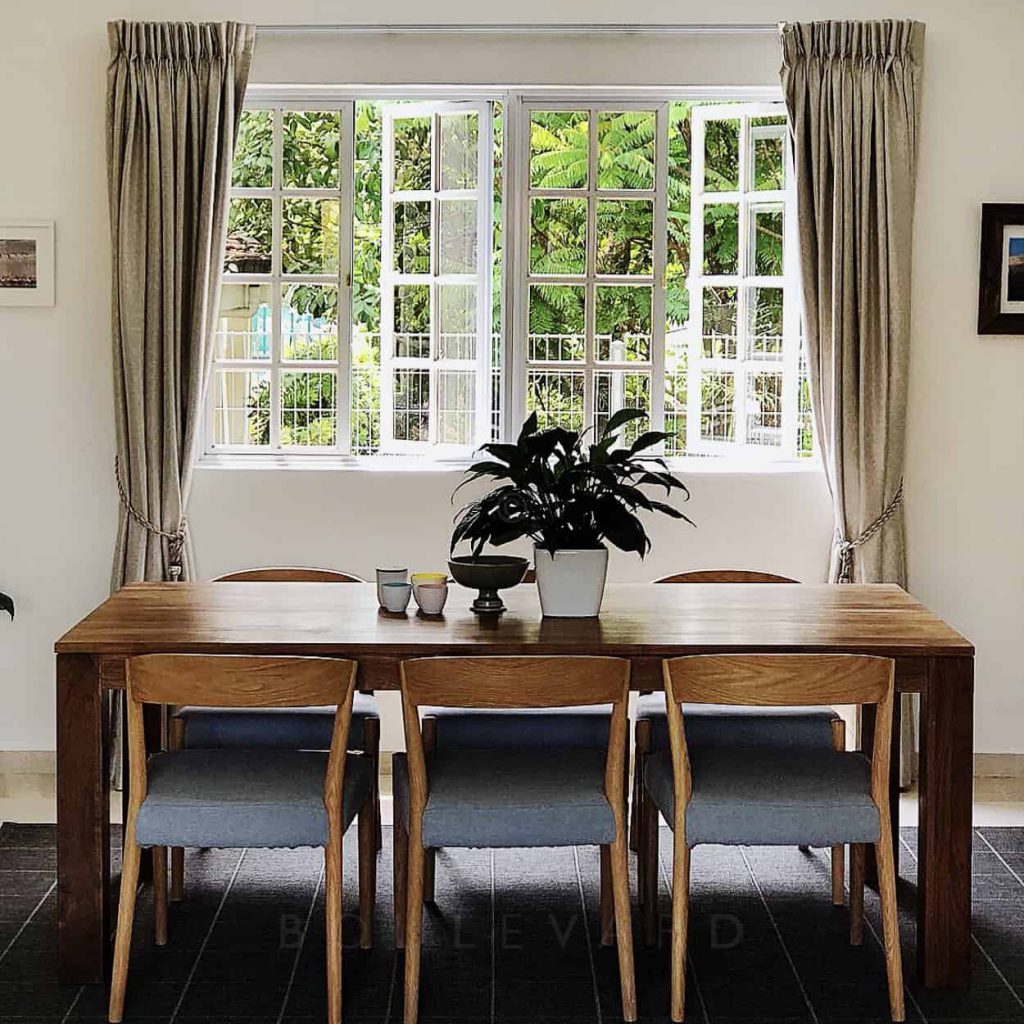 Critters
Expat life has made me soft. Despite growing up surrounded by creatures that kill in the Sydney suburbs, after a few years in a Singapore high rise I now jump when a giant gecko runs across my ceiling. Don't get me wrong, we had the odd little lizard make it to the 31st floor, and an attempted colonisation by ants, but no sooner had we put our cat's first meal down in our new ground floor place than the ants came marching in.
We haven't had any snakes yet, but it's fair to say we are surrounded by wildlife. It's not all bad: we wake up to birdsong in the mornings and there's a daily parade of adorable squirrels along the back fence. The big (or small, really) difference is the mozzies. And on that note…
Fogging
I always knew that fogging was a thing that happened and explains how we get 365 days of summer with such low risk of dengue here in the Dot, but I was not prepared for my first sight of fogging outside my ground floor windows. It was like the apocalypse was coming. Only it comes every week.
HOT TIP: if you're on a low floor, find out your fogging day and make sure everything's sealed up tight. And don't be lulled into a false sense of security: there are still a few mozzies around.
The great outdoors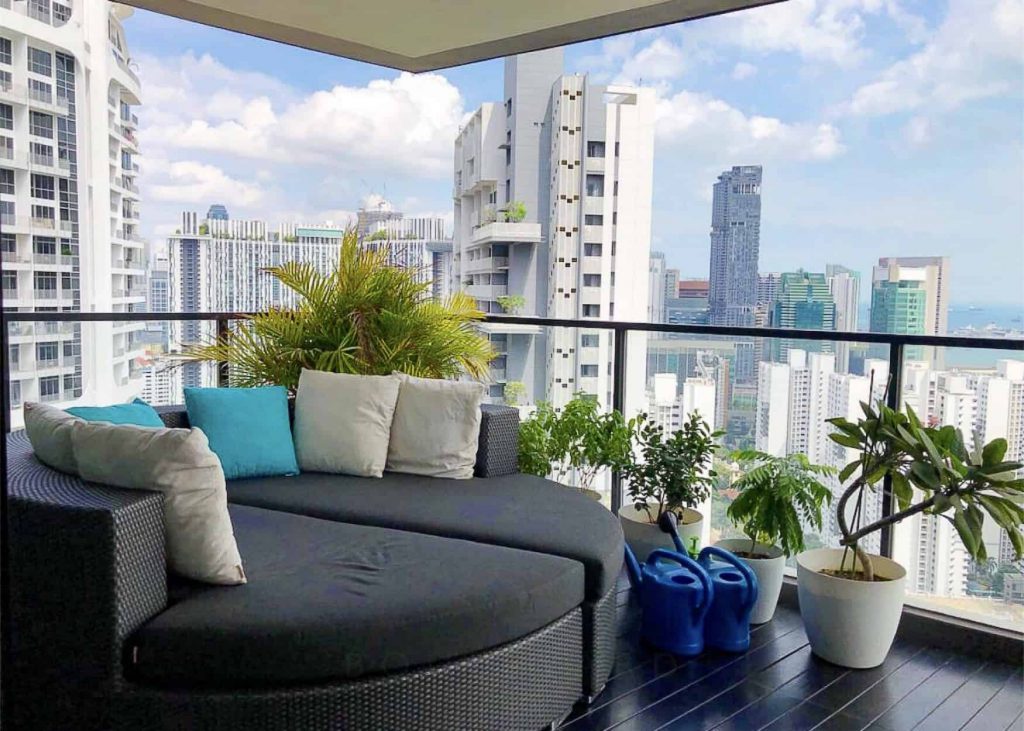 While we had sweeping views of the outdoors in our old high-rise home, we didn't get to experience it. My green thumbed husband tried valiantly to balcony-garden, but found potting plants was difficult and messy, and lugging watering cans from bathroom to balcony was a drag. In contrast, gardening on the ground floor is a delight (well, it looks that way at least from my position on the outdoor sofa).
Our new place sports a little patch of grass which is perfect for potting, and we had a hose included in our tenancy agreement for max convenience. One word of warning: if you're planning on growing edibles, find out about fogging in and around the place you'll have your food grow.
HOT TIP: If you plan to garden – ground floor or not – have a hose included in your TA.
Privacy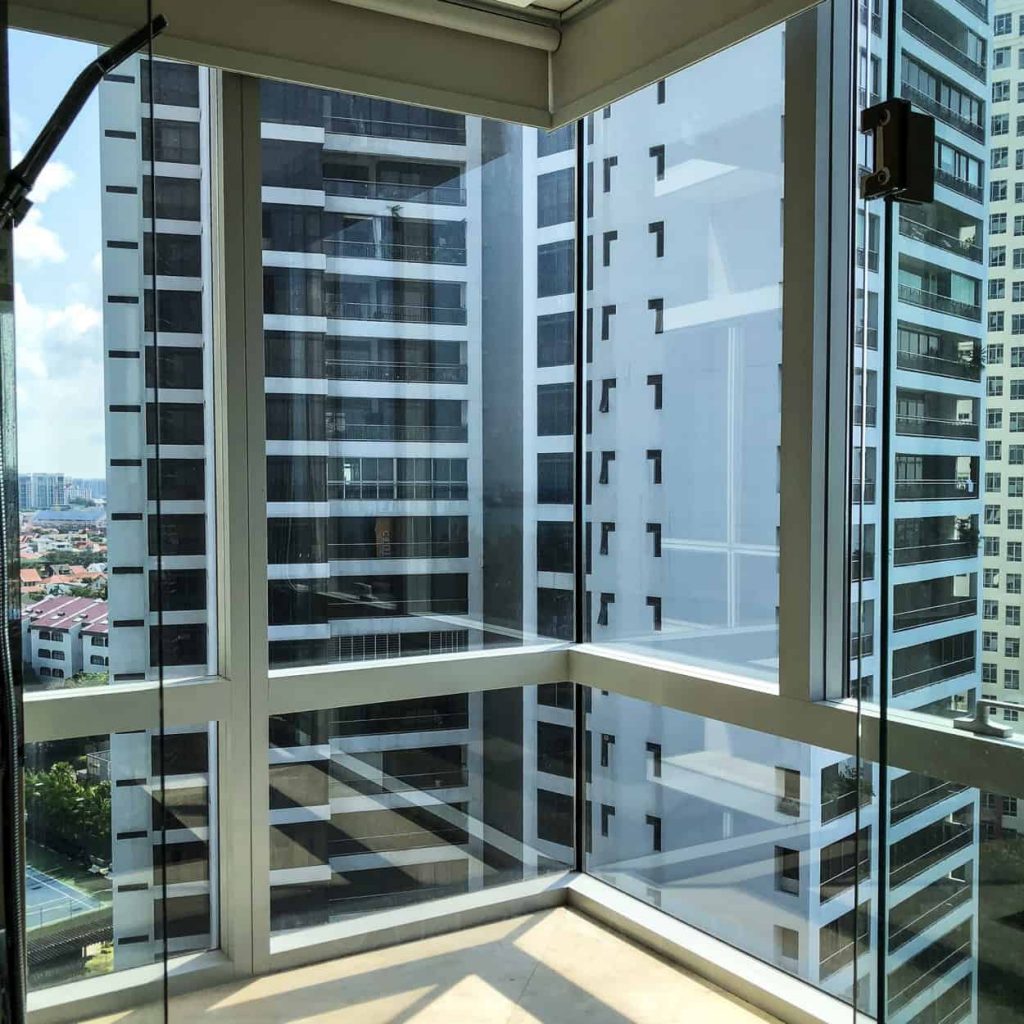 This one is pretty specific to condo living, but on the whole our new ground floor place is a lot more private than the high-rise apartment. At Spottiswoode Residences, we had one of the more private configurations going around, but our balcony still shared reciprocal views of hundreds of our neighbours' balconies. And I got the shock of my life visiting a friend a few floors down in the apartment "next" to ours, from which they could see straight into our living room. Thenceforward we lived with the day blinds permanently drawn across two windows.
In contrast, none of our neighbours can see into our new place from their apartments. We all face the pool, so there are sightlines in when people use the pool, but the general feeling is one of welcome seclusion.
Of course, an unfortunately situated ground floor apartment can have neighbours peering down into your yard from their balconies, or you may feel like there's a lot of "life" going on in the floors above.
HOT TIP: When choosing a new place, have a good look at the views into your main spaces – and if you can, view adjacent apartments to get an idea of how much they can see.
HOTTER TIP: Ask for day blinds if they're not provided so you don't have to sacrifice light for privacy (something we wish we'd done before moving into our condo).
Noise
This one is also very dependent on the place, but I was surprised by the amount of outside noise at our old sky-high home. I was told that road noise in particular can amplify the higher you are. (This factoid has been filed in the same place as the suggestion that mosquitoes can't fly higher than 16 floors: stuff I should perhaps verify but prefer just to believe.)
It was noisy enough that we didn't use the glorious outside balcony as much as we'd imagined we would. And during the night, even with everything closed, we could hear the hum of the roads and the noises of the port.
In contrast, our new apartment is blissfully quiet, aside from the chirping of birds (and demands of our would-be killer cat). Of course, this has as much to do with location – no main roads nearby – as height, but high-floor apartments seem to have exposure to more main roads.
Access
For me, living on the ground floor means I go out more. In the old apartment I seemed to get "stuck" inside as it was a hassle (yes, a decidedly first-world one) to get outside. And let's not talk about that time the fire alarm went off on a 33-degree day and I walked down 31 flights of unairconditioned stairs…
While this was a one-off (and thankfully there was no fire), lift malfunctions were more a more common annoyance that I was happy to farewell.
Maybe it's a legacy of my suburban upbringing, but I like being able to go out my door, and just be outside. We are now steps from the pool, our garden, and the world beyond our condo.
Safety vs Security
It's conceivable that some people might find the idea of ground-floor living insecure. But let's be honest, this is Singapore. I haven't once felt that old, uneasy feeling I had living in a ground-floor apartment in inner-city Sydney.
And safety-wise – as in bodily safety – I think the ground floor wins out. On the 31st floor, I lived in fear of my bird-crazy cat jumping out the window or off the balcony in pursuit of a feathered "friend." And while we don't have kids, balcony and window grills are a must at any height if you do.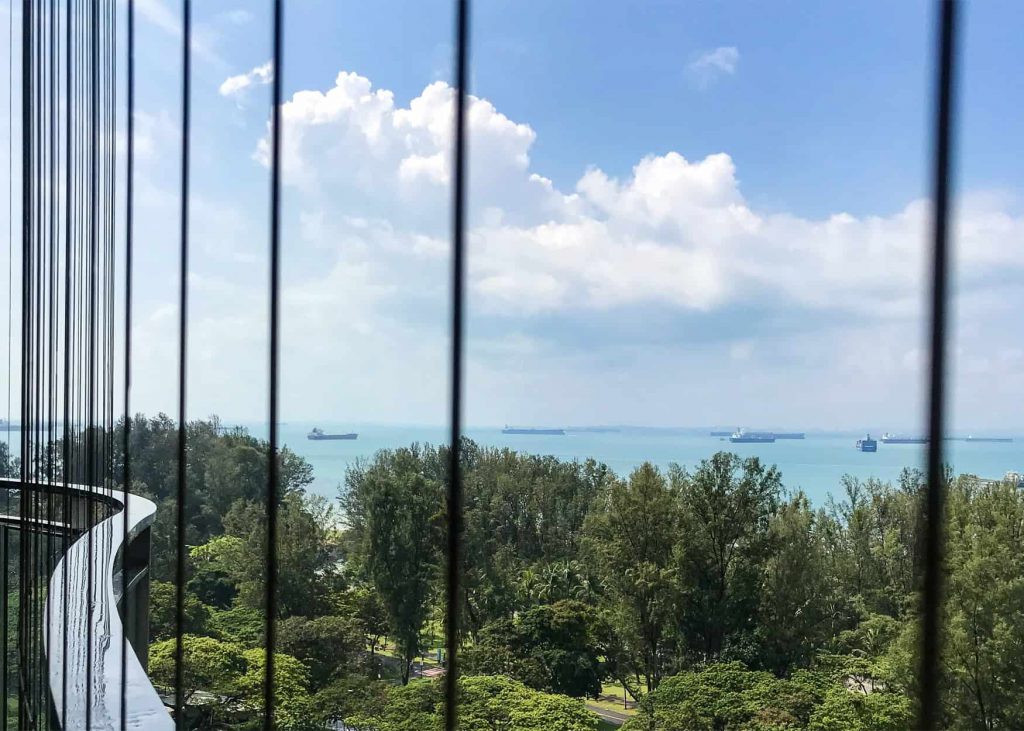 HOT TIP: If you have small children, insist that safety grills be installed – or at least approved for installation at your own expense – on your balconies and any rooms where windows can be opened by kidlets.
Options, options, options
There are more options available on higher floors: layout, number of bedrooms, open plan vs separate kitchen, storage, you name it. A lot of projects – especially new developments – don't even have ground-floor apartments, and those that do will have a handful compared with tens or hundreds above. So if you're really picky about what you want (and we'll assume you are, since you've read this far), it may be hard to find the right ground floor for you – and you may have to pay a price premium besides.
HOT TIP: If you're looking for the low life, allow more time for your search and find an agent who really understands your brief.
Maintenance
Call us stupid, but after years of the high life, my husband and I had forgotten that lawns need to be mown. We (well, he) had the foresight to get maintenance of existing shrubs by the landlord written into our TA, but after a few weeks living in the new place, we noticed the patch of lawn was looking a little too luxuriant. Thankfully, the landlord agreed when my husband asked him to cut his grass. (Wait, that didn't come out right…)
HOT TIP: When negotiating your TA, include maintenance of any shrubs and lawns – unless you're really keen to garden, and to buy a mower, hedge trimmers, etc…
Into the dark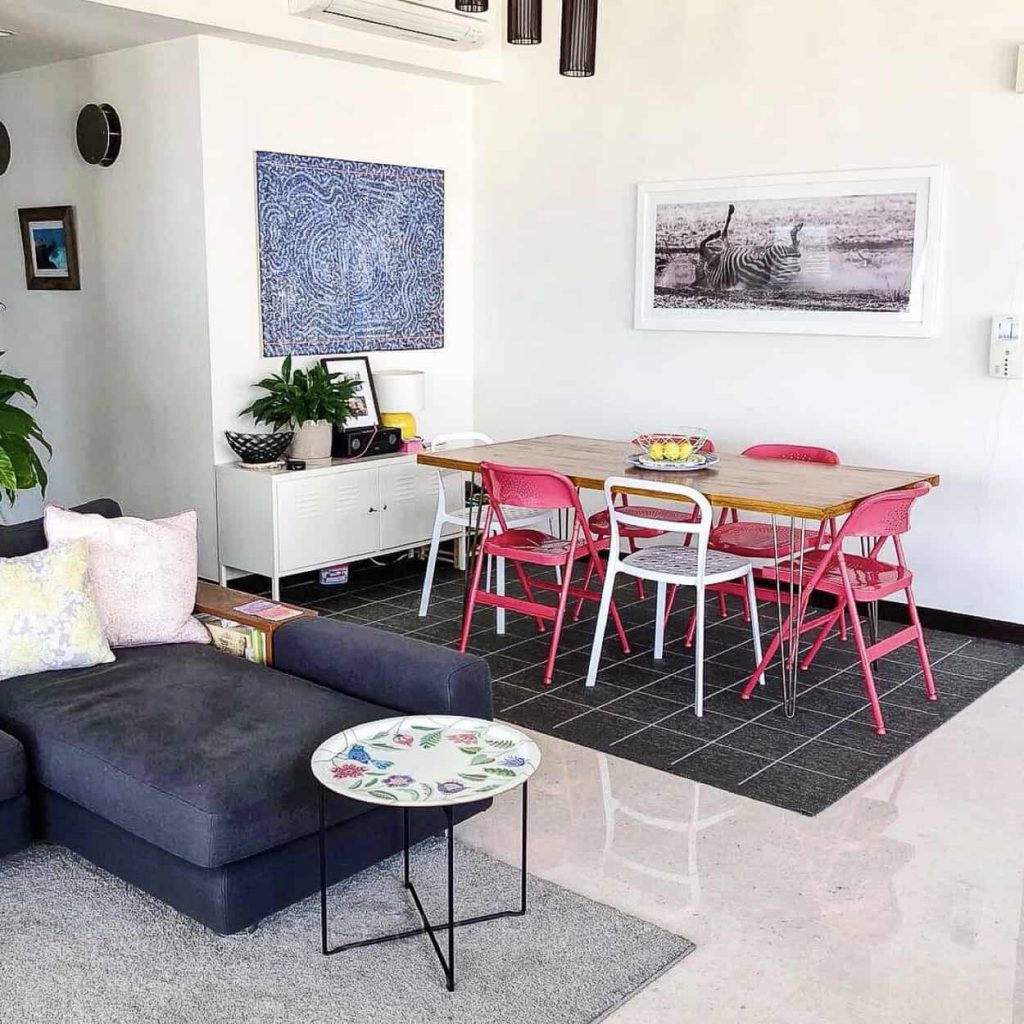 This one is very dependent on the particular flat, but, as a general rule, I think higher floors are more likely to be bright and light, while ground-floor apartments can be dark and a bit depressing. At the same time, too much light in Singapore can mean a scorching apartment. We ran AC pretty much all the time in our uber-bright high-floor home. While we've traded a little light for our grounded life, the good aspect keeps us on the right side of the dark, while also keeping us cool with no need for AC most days.
HOT TIP: Always view apartments during the day so you get a sense of the light, and for any places you're seriously considering try to go back at a different time of day.
It's just… the vibe
When it comes down to the final decision between high rise and grounding, it may just be the vibe. And that may change. My husband and I loved our apartment in the clouds for the first couple of years. It was exciting and different from what we were used to, and felt like we lived in a hotel. But after a while we both wanted a… homelier home.
The ground floor delivers on that in spades (see what I did there, gardeners?). On your house hunt, take your time and view as many places as you can, and don't settle for something unless it feels right for you. You may think you're a high riser or a low lifer, but the right apartment will just feel like home, regardless of how high or how low it is.
---
So in summary…
| | |
| --- | --- |
| High-rise condo pros | High-rise condo cons |
| Views: For a little dot, Singapore offers a wealth of view options with the sea, conservation rooftops, jungle and city lights – sometimes all from the one apartment! | Safety: Windows and balconies can be a real danger for small children and pets. |
| Light: Higher-floor apartments are often bright and light | Noise: High floors are often exposed to more roads. |
| Dengue: "They" say mosquitoes can't fly above a certain height (we've heard it's 16 floors but this seems a little specific). | Lift life: The higher you go, the longer you'll spend in, or waiting for lifts (and the sorer your legs will be in the event of a fire alarm or lift malfunction). |
| Layout options: You're likely to find more choice with higher floors. | Gardening: Balcony gardening isn't as romantic as it sounds (unless you shell out for an Aerospring) |
| Security: Unless you're scared of cat burglars. | Privacy: High-floor apartments often have a multitude of neighbours with sight lines in |
| Generally: The feeling of living in the clouds can be magical | Deliveries: Can be impossible unless you're home. |
| | Fear: Sky-high apartments are not for the faint-hearted. |
| | |
| --- | --- |
| Ground-floor condo pros | Ground-floor condo cons |
| Privacy: A well-located ground-floor apartment will feel nice and secluded. | Critters: Snakes, spiders, ants, mozzies… but also squirrels and birds. |
| Access: Garden, pool, outside world just a few steps away; no waiting for lifts. | Maintenance: You many responsible for maintaining the yard and garden. |
| Garden views: Or even better than garden views if there's a pool by your place or you're lucky enough to live in the gorgeous Marine Collection. | Price premium: You may pay more if there are only a few ground-floor places in your development. |
| Safety: For kids and pets. | Light: Or rather, not: ground-floor apartments can be dark. |
| Deliveries: To your doorstep – no more fiddling with intercoms as the Redmart guy doesn't press the button in time. Bonus points if your intercom rings your phone and DHL can leave your iherb order on your doorstep when you're out! | Less choice: Many projects don't have ground-floor apartments, and those that do will only have a handful. |
| The vibe: Ground-floor apartments feel more…. grounding. | Cleaning: Or investing in room shoes so you don't trek in dirt after ambling back from pool barefoot. |
| | No rubbish chute: Yes, you may have to walk your rubbish to the street. After 3 years in the clouds, the struggle is real. |
---
---
Where to now?