Five-star living: top branded residences in Asia
The allure is undeniable. Yes, they involve a larger premium compared to their non-branded counterparts, but the demand for hotel-branded residences continues to soar — and it's easy to see why.
Beyond their instantly recognisable names, branded residences stand apart with offerings of exceptional services, amenities, property management, safety, rental and investment yield potential.
And then there's the prestige…
Here's our list of hotel branded residences coming up in Asia.
---
Singapore: Pullman Residences
One of four branded condos in Singapore, Pullman Residences is all set to take luxury living to newer heights. Prestige aside, this new launch condo has a lot to offer. Pullman Residences goes all out with its bold interiors, high-end amenities, exclusive services and Accor Group privileges. To top it all, it's a freehold condo with a D11 postcode and a convenient location, right opposite Newton MRT station.
While it's one of the most expensive new launches in D11 right now, it's still attractively priced against its counterparts — well worth taking into consideration. The show flat is a must-view…
Go further with Pullman Residences: facilities, floorplans, pricing.
---
Jakarta: The Residences at The St. Regis Jakarta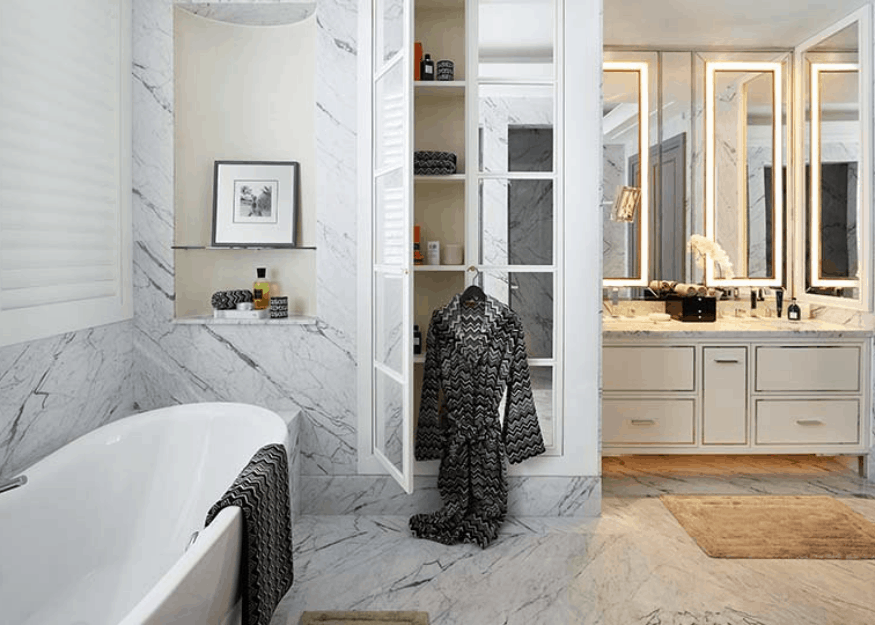 With construction on schedule, Jakarta will soon be home to Starwood's newest branded offering. The Residences will share a massive plot with The St. Regis Jakarta hotel and Rajawali Place office tower in Jakarta's famous Kuningan area.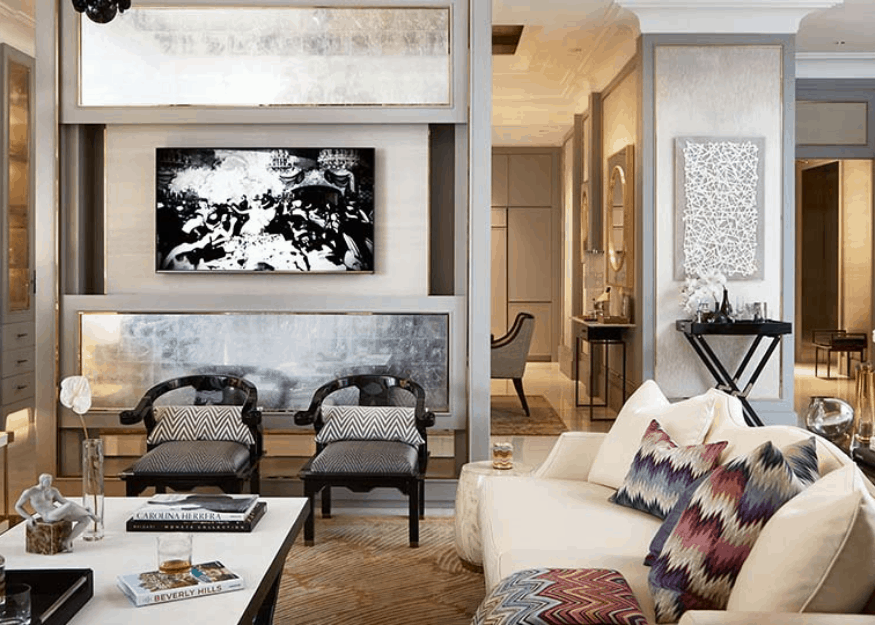 The Residences at The St. Regis Jakarta will feature 164 suites across 55 levels. Homeowners can enjoy sophisticated interiors and condo amenities like no other — from a wine room and a cigar lounge to a sculpture garden and a lap pool overlooking the capital. Residents can expect exclusive services, such as a 24-hour concierge, personal butler, in-residence spa treatments, tech support, in-residence catering, event planners and more.
Go further with The Residences at The St. Regis Jakarta.
---
Jakarta: The Langham Residences
The Langham Hospitality Group, headquartered in Hong Kong, is all set to launch its brand new hotel and residences in Jakarta. Updates are still being released, but here's what we can share: the Langham Residences is set in the same tower as the five-star hotel and will be home to only 57 luxe apartments in Jakarta's prime District 8 complex at Sudirman Central Business District (SCBD). Spread across 19 floors with views of the city, expect private lift access, designer interiors and other unique services.
Go further with The Langham Residences.
---
Kuala Lumpur: YOO8, Serviced by Kempinski
The Malaysian capital has long been a hot choice for property investors, given its attractive pricing against Hong Kong, Bangkok and Singapore. Here, foreigners can safely buy freehold property and enjoy the same rights as locals, thanks to the British Torrens System.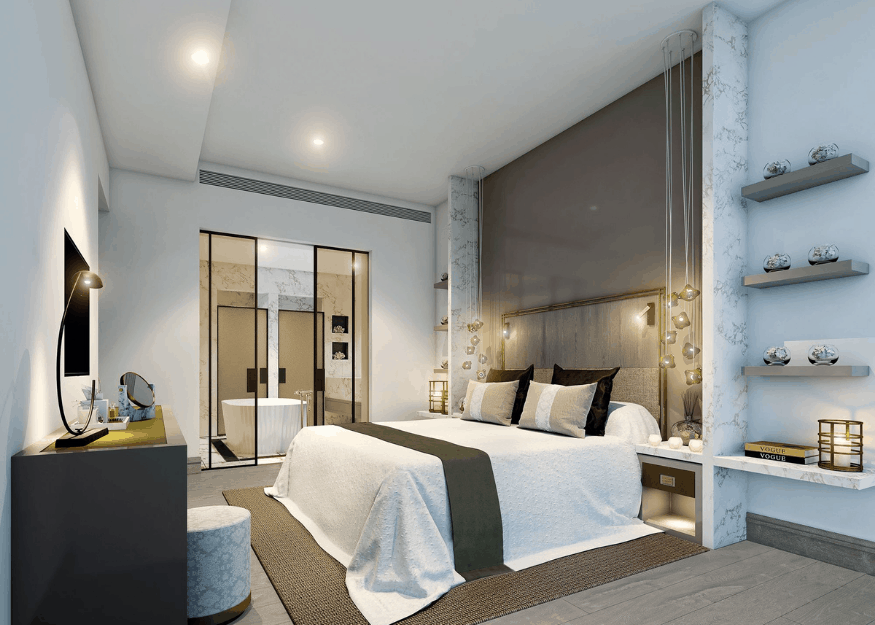 Kuala Lumpur is home to several branded residences, the most talked-about being the YOO8 Serviced by Kempinski in the Central Business District. It's all part of KSK Land's grander development 8 Conlay, which will accommodate a sophisticated retail space, the country's first Kempinski hotel and, of course, this branded residence. The fresh collab between YOO and Kempinski will see 498 serviced apartments designed by renowned renowned Hong Kong designer Steve Leung, and British interior designer Kelly Hoppen. Residents will indulge in a host of amenities and services including a beautiful green refuge area inspired by Bali's rice terraces, several water lounges and a 25m pool, a games area, library and unblocked views from most units.
One of the key highlights of this property is Kempinski's iconic Lady in Red personal concierge service. Every unit also comes with a Kempinski Discovery Platinum membership card for rewards at 35 Global Hotel Alliance brands include 8 Conlay and other exclusive members-only treats.
Go further with YOO8 Serviced by Kempinski.
---
Bangkok: The Residences at Mandarin Oriental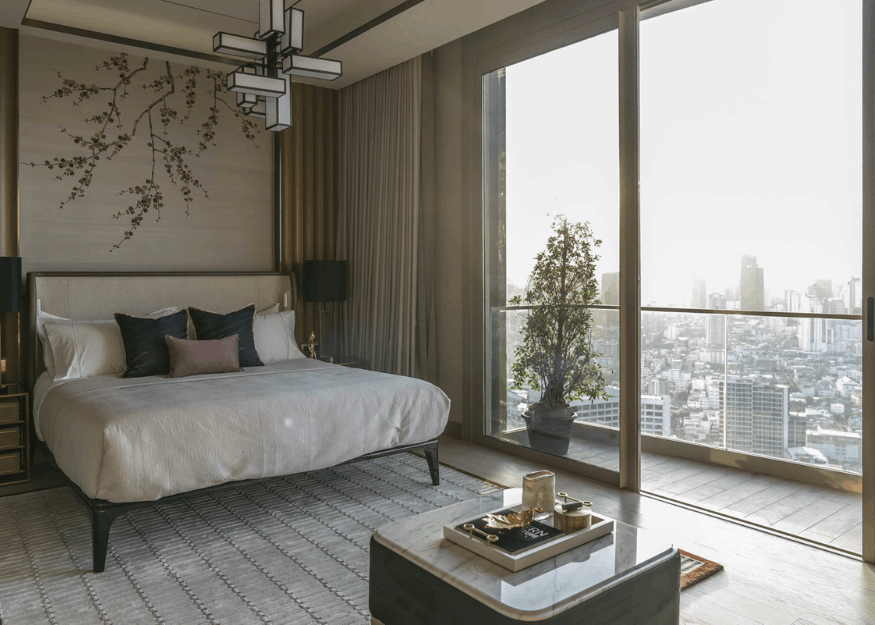 Officially launched in August 2019, The Residences at Mandarin Oriental is the prestigious hotel group's first branded residences in Asia. Located on the banks of Chao Phraya River, with a spectacular 1,600 sqm of private gardens, each of 146 luxurious waterfront homes here enjoys incredible city views. With interiors by award-winning interior designer Joyce Wang, the apartments offer unique luxury living, featuring antiques, custom furniture, bespoke fixtures and exquisite artisanal pieces.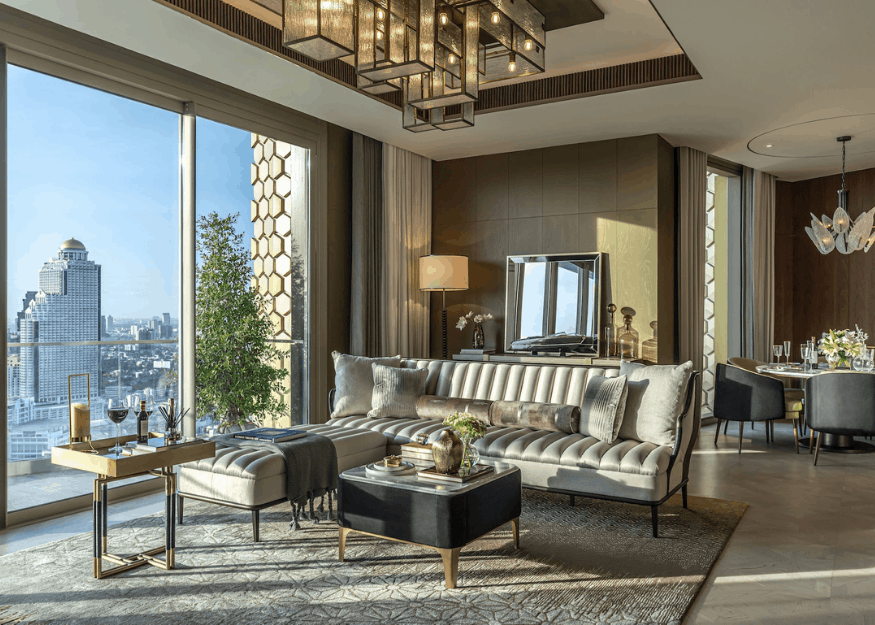 Residents will enjoy world-class facilities including an infinity swimming pool, jacuzzi, golf simulator, virtual game room, a fitness and wellness studio and more. All that comes with additional (and exclusive) perks of Mandarin Oriental's world-famous hospitality, of course – this includes a 24-hour concierge, housekeeping, Residences Elite programme, and property management services.
Go further with The Residences at Mandarin Oriental.
---
Vietnam: InterContinental Residences Halong Bay
Consulting group C9 Hotelworks' latest research reveals that Asia is home to one-third of the world's branded residences, with Thailand leading the way and Vietnam coming in third. In July 2020, InterContinental Hotels Group (IHG) added its stunning InterContinental Residences Halong Bay to the list.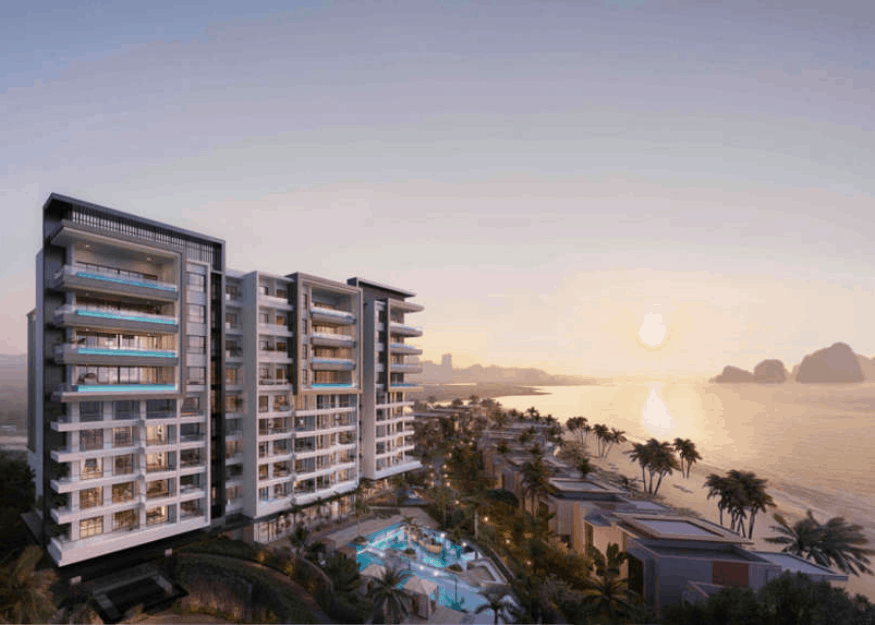 Set to open its doors in 2023, InterContinental Residences Halong Bay will include 60 apartments and 41 villas with a picturesque beachfront address. Residents can enjoy resort-grade amenities, including five restaurants and bars, four pools, a spa, kids' club, gym and meeting rooms. As a plus, property owners can even choose to include their home in a rental programme for travellers to book through IHG's global channels.
Go further with InterContinental Residences Halong Bay.
---
Where to now?