Breguet's latest duo pays tribute to 18th-century watchmaking
Classicism is a concept best served with style and provenance. Swiss luxury watchmaker Breguet delivers both in 2023 with the arrival of the Classique collection, a timeless reinterpretation of the perpetual calendar in two striking gold variants.
Origins of perpétuelle
During the 1780s, Abraham-Louis Breguet rode the wave of success with his line of perpétuelle watches which were equipped with a moving oscillating weight. This feature enabled the calibre to utilise the wearer's body movements to automatically wind the mechanism as they walked. Breguet's timepieces were also accompanied with a calendar mechanism and it was also on these models that Breguet experimented with his first guilloché silvered dials. These particular esteemed models have today been resurrected for the modern watch aficionado with a penchant for pure classicism.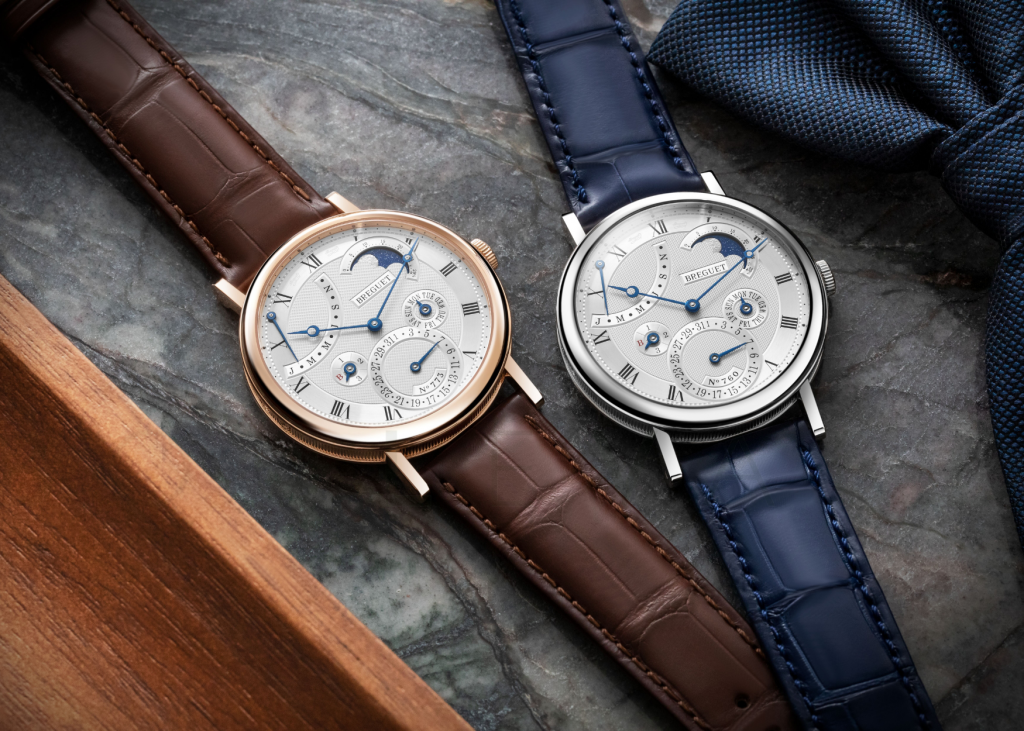 Enter the new Quantième Perpétuel 7327
The new Quantième Perpétuel 7327 evokes Breguet's legacy of creating a timepiece that is simple to use for its wearer yet complex in its realisation. As such, the model carries the 18th-century function of displaying the exact date while taking into account the variable length of the months and the leap-year cycle.
Accomplishing this feat in fine engineering requires the movement to have a four-year mechanical "memory" corresponding to 1,461 days. The mechanism's gearing system is leveraged from the hour wheel and a large central lever which drives the entire movement on a daily basis. This drastically reduces the number of components in the mechanism to allow for an ultra-svelte movement of just 4.5mm thick – one of Breguet's thinnest in its lineup.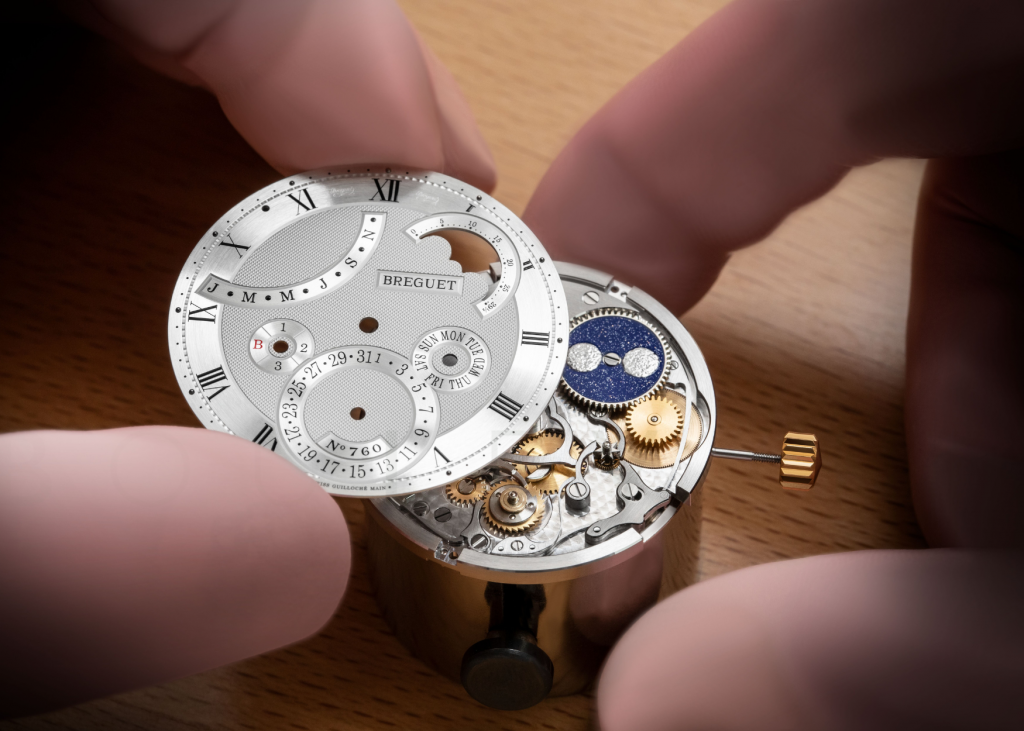 Fine features over two looks
Breguet incorporated their Calibre 502 with an additional calendar mechanism in order to keep the finished timepiece light and comfortable on the wrist. The self-winding movement is rhodium-plated and affords a 45-hour power reserve for reliable timekeeping even off the wrist. On the design front, the Quantième Perpétuel 7327 dial is finished in a Clous de Paris hobnail pattern. A moon phase indicator sits between 1 o'clock and 2 o'clock complete with a sky coated with a blue lacquer composed of spangles subtly revealing the stars depending on how the timepiece is turned. Functions also include the day, date and year indicators while a quarter-circle between 10 o'clock and 11 o'clock indicates the months via a retrograde hand. The hours and minutes are indicated by Breguet's traditional open-tipped hands in blued steel.
The Quantième Perpétuel 7327 will be made available in 18K white gold paired to a midnight blue leather strap or a rose gold variant paired with a brown leather strap.
Visit Breguet to register your interest.
---
Read next: